If you love travelling but find it too costly to do so, this is the article for you. You do not need to be rich to travel if you are able to make yourself flexible. In travelling, you need to be proactive to look out for opportunities.
Best things in life do not come free, but when you are not afraid to ask, then people will be willing to give. Ken and Jules from

Outdoormagnet

, a couple from Asia will share with you some tips on the many ways to travel inexpensively, which they practice with their kids too.

1. Fly smart during your travels
Flight prices generally increase when a route is searched repeatedly. This is due to the cookies in your browser. So, one simple trick is to search flights in incognito mode

, to view the lowest prices.
Fly open jaws

when your destination and origin are not the same in both directions. They are relatively flexible and inexpensive ways to fly. You get to see multiple destinations in one trip. It works out to be cheaper than buying two separate one-way flights.
With SkyScanner, you can choose your destination and set a price alert

so that you will be notified when your price range pops up.
Try

traveling off season as airfares and accommodation may cost you half the usual amount, which could be hundreds of dollars in savings. You will appreciate traveling with less crowd around as you can enjoy your holiday among the locals instead of standing in long queues at tourist attractions.
Plus, generally, flights tend to be cheaper on certain days such as the middle of the week.
If you want to know more about how to save money, take a look at our article with the 5 Best Websites to Buy Cheap Plane Tickets & Flights and also at our 16 Tips on How to Save on Flights.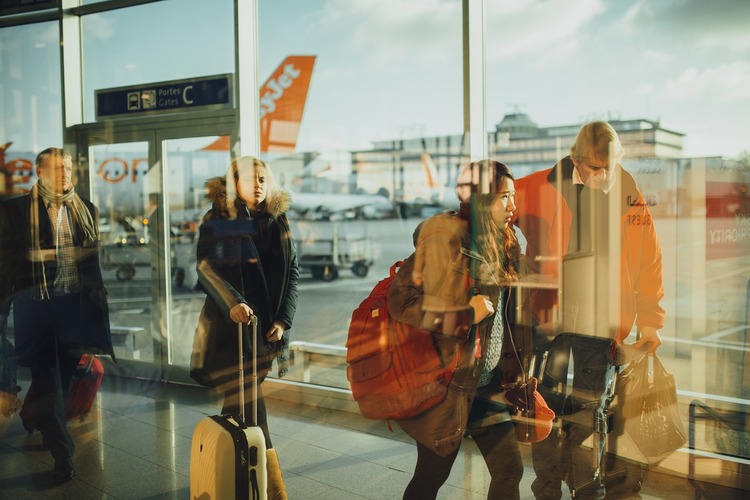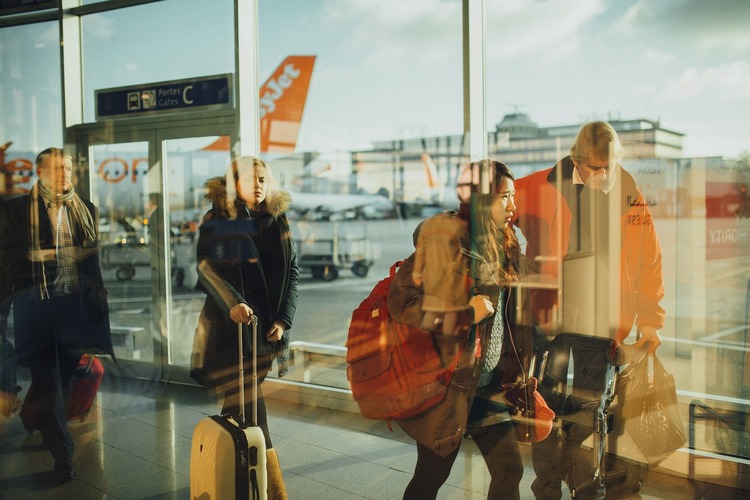 2. Save on Food during your holidays
If you stay in a hotel which comes with

free breakfast, it will save you the cost of a meal (and a bit more if you prepare some sandwiches ).
Otherwise, pack up a picnic basket or

backpack of snacks

such as granola and protein bars for a good traveler's diet. These are easily found in convenience stores.
Carry a reusable water bottle

as this will save you from unnecessary spending on beverages.
Avoid restaurants in touristy areas like the main squares. Eat like the locals, it is one of the best ways to go easy on your pocket and yet be able to taste their local delicacies. Look for eateries where locals usually flock to. They are usually cheap and extremely fresh.
In Asia, sitting by the roadside eating a bowl of hot spicy noodles would only cost you 1 USD versus eating a plate of spaghetti at an air-conditioned restaurant which will cost you 5 USD or more.
3. Travel light to save
Travel light with a carry-on bag only

if you can. The cost of an add on suitcase may shoot up the cost of your flight. Usually 30 USD for domestic flights and around 100 USD for international flights. You can save yourself baggage fees and unnecessary waiting time if you don't check your bag.
Another bonus is you will

never lose your luggage

since it will always be close to you during the flight.
If you worry you do not have enough clothes for your trip with only a small bag, then staying in a travel accommodation with a washer and dryer

will solve your problem.
Oh, and wear a money belt, you will save money by not losing your money.
Read the article How to Pack your Backpack or Travel Bag for more tips on which items are essential and how best to pack your travel bag.
4. Travel together in a group to save
Travel with a partner, as you can share and save traveling costs. In some places, they offer group transportation tickets, where you get cheaper with a group of 3 or more.
Traveling in a group, you can also get to arrange for a larger accommodation that has all the amenities you need with a fraction of the cost when you share it out. Airbnb and great to find such accommodations.
Or, you can rent a hostel that has a room that accommodates the entire group, giving you the privacy you need. Also, traveling in a group, allows you to sample a variety of food

instead of just limiting yourself to 1 or 2 dishes when going to restaurants.
To learn about some of the best guided group tour companies around the world, take a look at this article with the 5 Best Small Group Tour Companies for International Travel around the World.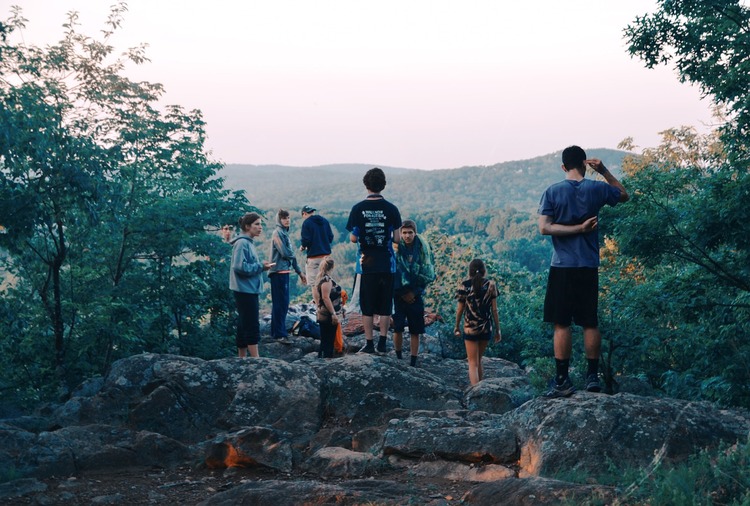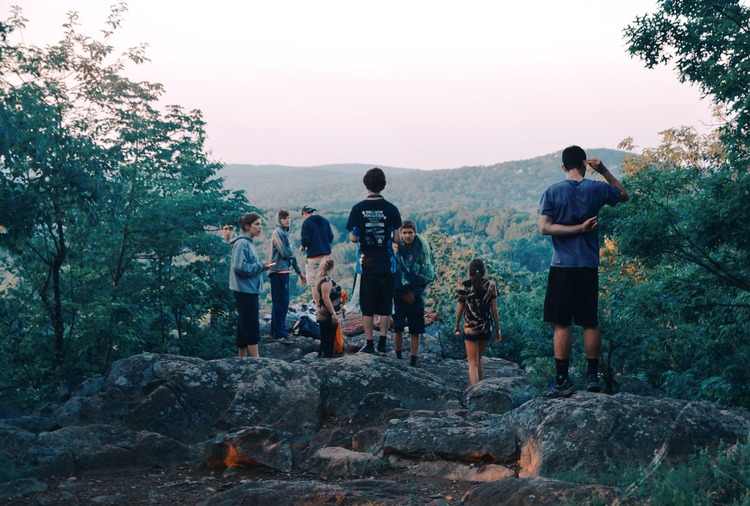 5. Save on travel accommodation
Accommodation usually turns up as one of the biggest expenses in a trip. Consider renting an apartment using a platform like

Airbnb and VRBO

, where a kitchen helps to keep the food costs down.
House sitting is another option which provides you a free place to stay in exchange for caring for their pets. You can join a home exchange program such as Couchsurfing where people open their homes to travelers as an act of kindness. Remember to read reviews, as they are extremely honest and detailed.
If you decide to travel for a longer period of time, you may consider renting out your own home, to get an extra source of cash. This article has the 5 best websites to rent out your accommodation.
Try to make the most of the situation you are in. Sometimes it is not worth spending a night of accommodation if you are arriving late or early. At some airports, certain credit cards allow you to take a short nap or shower at the

airport lounge

and have a good meal with their buffet spread. This is certainly a big saver in terms of travel.
6. Moving around while traveling
If you are staying in a hotel, it is good to pre-check if your hotel provides

free hotel transfers

from the airport.
You also can

rent cars of people who live in specific cities. Turo is another version of Airbnb for cars. It sometimes can be a cheaper option than traditional rental companies.
Another alternative is offering your services as a

relocation driver to companies such as Imoova. Here, you will assist in moving vehicles from one place to another, giving you a free road trip on the way.
There are

ride sharing sites

such as Blablacar, where travelers carpool together to the same destination.
If you are traveling solo, then

public transport

may be a great option. Depending on cities, hop on and hop off buses can turn out to be cheaper than point to point travel.
If possible,

walk! You can save a lot and stay fit. Try visiting the local parks or markets where you get to immerse in the local atmosphere and observe life. But remember not to walk alone at night and be mindful of your surroundings.
If you choose to rent a car and want to save money, check out our article with the 5 Best and Cheapest Websites to Compare and Rent Cars Around the World. You will find some valuable tips that can save your pocket!
7. Plan your own trips, travel independently
Although tour groups can be great if you don't feel comfortable traveling independently, it can be cheaper to plan your own trip. An organized guided tour can easily cost you $150 a day for a tour, instead of $25 if you plan on your own.
Save on tours when you

download free podcast tours (such as Rick Steve's podcast) on destinations you are visiting. Do your homework upfront, and you can avoid scams when it arises.
Some attractions require you to

book your tickets in advance. For some, entrance tickets are sold out weeks before. This article gives you the 5 best websites to book tour, tickets, and passes around the world.
Check if there are

city passes or museum passes

available, meaning you can access top attractions for a set price.
You will also be surprised that some

attractions are actually free

on certain days of the week. So, make sure you research and research. You will save a lot in the long run.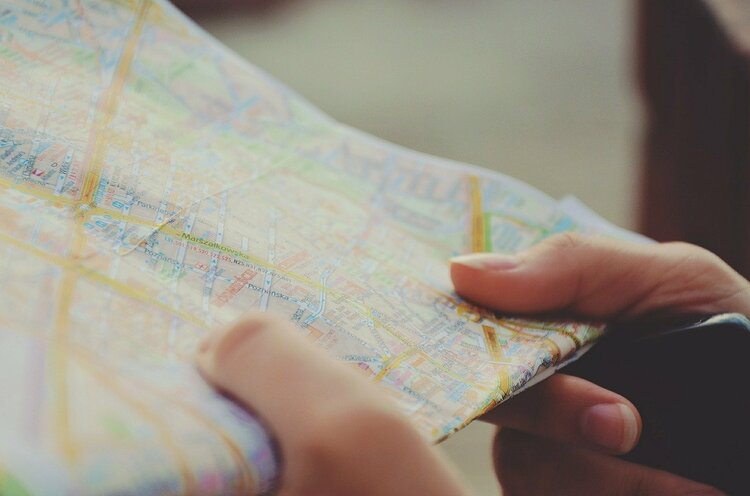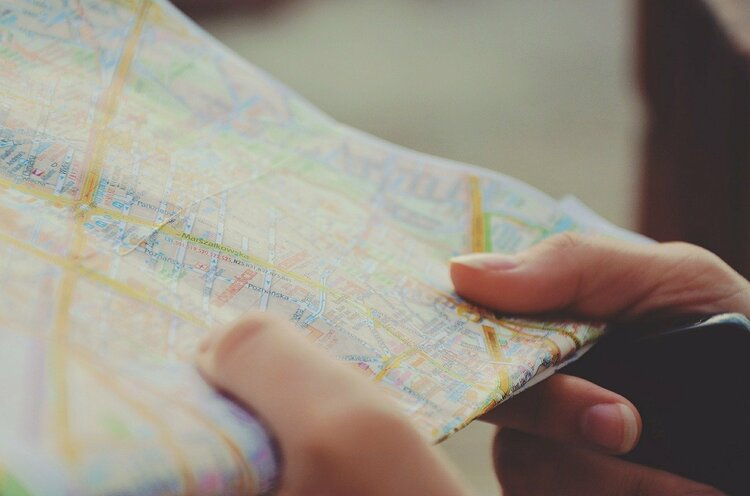 8. Budget planning for your holiday trip
Be flexible with your destinations and go to more

affordable locations

where the exchange rate is equal or lower than your country.
You can avoid using credit cards and order your currency ahead of time so that you can restrict yourself to keep to your budget if you have trouble with it. However, you can also save a lot while traveling if you have a

credit card that doesn't charge foreign fees

.
The best way to stay on budget is to

keep track of all your spending

. Run a spreadsheet and you can note where your largest spending is.
It gets cheaper when you

travel slow

. You will not need to splash on express transportation options, as opportunities may turn up unexpectedly. You may get a free or cheaper ride option after knowing some locals.
9. Look for volunteering abroad opportunities
If all else does not work for you, and you still want to travel for free, then you can consider a work exchange program such as Helpx, where you can live for free

in exchange for your work at the location. Most of these places include daily meals which take care of most of the things.
There are some countries that offer working holiday visas

where you get assigned to casual work and in exchange for free accommodation.
Another idea is to approach the hostel manager to negotiate for some work for your room

, in exchange for a free place to stay.
Au pairing

is another arrangement where you live as part of the host family. You share the family responsibility for childcare and housework and receive a monetary allowance in exchange.
If you are still a student and have intentions to further your studies, then you can look for a travel scholarship to study abroad

, which can cover your living expenses and your tuition fees.
You can also try

joining travel contests

to earn yourself a free trip. Just type "Travel contests" on google search and you will see endless opportunities to participate in writing travel posts or upload your best travel picture.
To learn more about volunteering abroad, read the article 10 Ways You Can Live Abroad (How to: Short & Long Term). There I give several tips that may be useful for you.
To sum up…
9 easy saving tips for our travels:
Fly smart during your travels

Save on Food during your holidays

Travel light to save

Travel together in a group to save

Save on travel accommodation

Moving around while traveling

Plan your own trips, travel independently

Budget planning for your holiday trip

Look for volunteering abroad opportunities
As you could see, with a little planning, traveling can be affordable for anyone.
Do you have any questions or suggestions on how to save during your travels? Let me know in the comments area below!
Planning your next trip?
Then don't forget travel insurance! You don't want to get stuck paying a ton of money and ruining your trip if you get sick or have an accident without travel insurance. WorldNomads is ideal for adventurous travelers, backpackers, or anyone looking to be protected during their trip. They cover almost every single activity you can image!
Already reserved your hotel or hostel? If not, we recommend Booking.com. They have a huge selection of hotels and hostels all over the world. Plus, in most cases, you can cancel your reservation without any costs up to a few days before the check-in date!
Still haven't booked your plane ticket and want to save big? Take a look at Kayak and Momondo. They are flight aggregators that combine several other ticket search websites to make it easier for you to compare prices and make sure you are getting the best deal.
And finally, will you need to rent a car during your trip? Then check out Rentalcar.com to search and compare car rental companies from all over the world on a single website. Then, you can find the cheapest price for the best car!