5 Steps on How to Choose the Best Travel Insurance. Travel insurance for travelers, backpackers, budget travelers, active, etc… With discount coupons and codes! Travel insurances for citizens from any country (including USA, UK, Europe, India, etc…) Plus, we show 2 possible options for FREE travel insurance!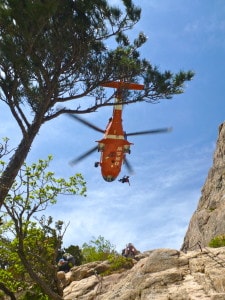 Why should you have travel insurance during your trips?
Good travel insurance is really important, especially if you travel like I do and do activities where the chance of getting hurt are high and the medical expenses they might cause are enormous. During my trips, I'm always hiking on mountains, climbing things, jumping here, throwing myself over there, swimming where I shouldn't, diving ….basically doing everything that I consider part of a perfect trip!!
Imagine if you're snowboarding in Switzerland without travel insurance, get hurt in the middle of the mountain, and have to be evacuated by helicopter. The medical bill you will receive, while still in the hospital bed, is going to be so big that you will have to stay longer at the hospital to treat the cardiac arrest you'll get after looking at all those zeros.
I've lost count of how many backpackers I met during my trips who had a giant scar on their legs… it is the famous Thai Tattoo!! Basically, this happens when someone was drunk while riding a motorcycle in Thailand and ended up falling or burning himself on the exhaust pipe. Do you really want to go to a public hospital in the middle of Bangkok?!?! With travel insurance, you can go to a private hospital where they will probably l take much better care of you.
Update regarding Travel Insurance and Coronavirus (COVID-19)
Most of you are already aware of the new Coronavirus (also known as COVID-19 epidemic). And I so guess a lot of you are asking yourselves if your travel insurance covers you if you get Coronavirus.
Well, I'm not a doctor, a scientist, and I don't work for a travel insurance company. But from my research, there are usually 2 cases where you are covered by your travel insurance if you contract Coronavirus:
1) You will be covered by virtually all travel insurance companies and plans up to the moment you go to the hospital or doctor with flu-kind of symptoms and get your first treatment. If you're diagnosed with Coronavirus, then some travel insurance policies won't cover you after that.
2) Since the World Health Organization (WHO) has declared Coronavirus (COVID-19) a pandemic, some international health insurances have exceptions in their coverage. Others follow the CDC (Center for Disease and Control) guidelines for countries with level 3 warnings.
To know more about COVID-19 pandemic coverage from the international health insurance companies mentioned below (Signa, IMG, Seven corners), please check my article Does International Health and Travel Insurance cover Coronavirus (COVID-19)?
—
But do I really need international travel insurance? I don't usually do any extreme activities or sports!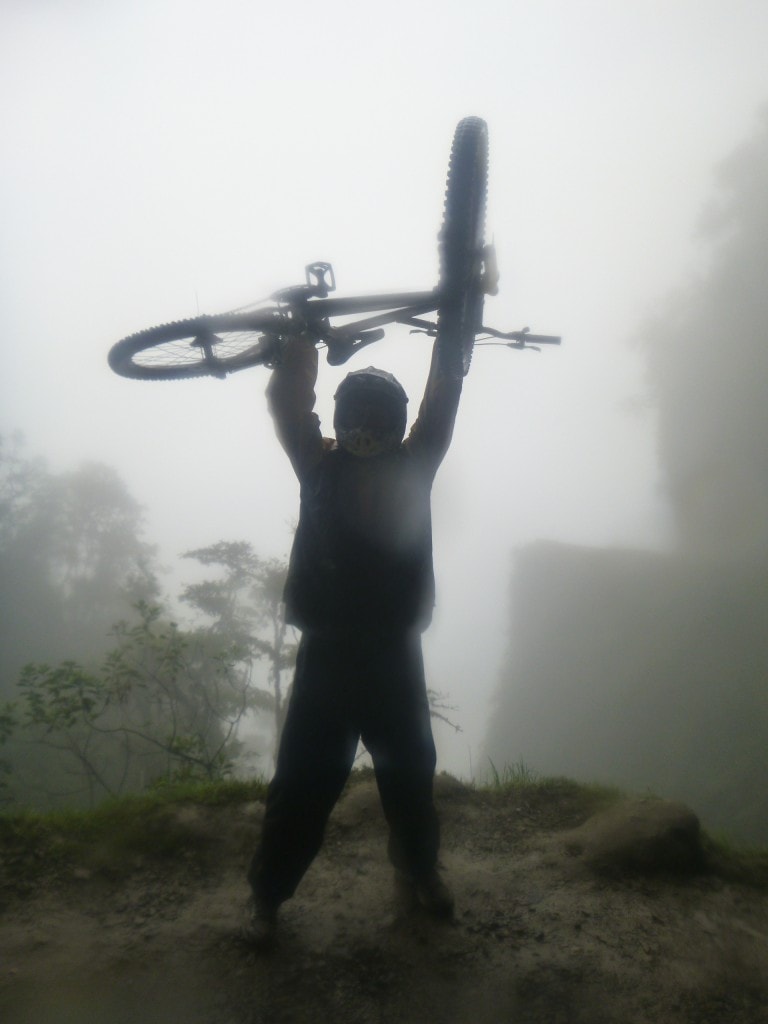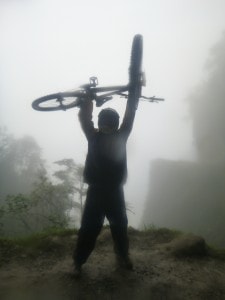 You can even say: "I'm going on a shopping trip to Miami so I don't need travel insurance." Remember that there is always the risk of being run over by a car, something falling on your head, or just getting sick during your trip. Using the American health system (and many others) without personal health insurance is often asking for personal bankruptcy alongside other things that can happen on any trip like loss of luggage, canceled flights, etc…
Moreover, if you are not European and have bad luck while entering Europe, the immigration officer may ask you if you have a travel insurance which is mandatory for tourists traveling to the Schengen area (the European Union plus Switzerland, Norway, and Iceland). If you don't have it, he can legally refuse your entrance into Europe!
Keep in mind that the minimum travel insurance coverage for the Schengen area is 30,000 Euros (around 32,600 USD).
And remember, travel insurance is not only related to health problems. Depending on the plan you may have, it can cover lost luggage, flight delays, bad weather, and even your evacuation from a country if civil unrest breaks out.
What are the best travel insurances on the market?
Well, this will depend mostly on where are you from and what kind of coverage you want for your trip. If you research travel insurance online you should be able to find a lot of options.
However, I have already researched A LOT and have done a lot of travel insurance comparison and I always end up with the 3 online options that follow:
1. The cheapest international travel insurance on the market!!
Seriously, if you can find a cheaper travel insurance than this one, which works for citizens from all over the world, please let me know. As I have not found anything cheaper, I like to use HCC Medical (Atlas Travel) when I'm traveling to a "safe" place where I'll be visiting mostly cities, such as the United States or Europe, and I know I won't be doing anything crazy. To be honest, I've thankfully never had to actually use any travel insurance so I'm not sure how the compensation services work. But I searched for travel insurance reviews about HCC Medical (Atlas Travel) and it looks like it worked fine for others who did have to use it. It's really a great option if you are looking for cheap travel insurance or, is traveling on a tight budget.
As I mentioned before, it is an international travel insurance that accepts citizens from all over the world, with a few exceptions. Since it is cheaper than others, however, it may not cover all types of extreme activities. So, if you want to buy it, just make sure it covers the activities you intend to do as well as your nationality. It's suitable for trips of any lengths ranging from someone's round-the-world backpacking trip to a student on a short exchange study or an annual travel insurance for long holidays.
You can also buy travel insurance with HCC Medical if you have already started your trip. You don't have to be at home or within your country of residence to buy this travel insurance or to extend your existing policy.
Finally, there is NO age limit for HCC Medical! It will rate the cost based on the age you enter. However, when you're over age 70 and then 80, the limits of coverage decrease. In other words, you will pay more than a younger person for the same amount of coverage. With that being said, since there is no age limit unlike most other travel insurances companies, HCC Medical is an ideal travel insurance for seniors.
And again, if you find a cheaper travel insurance than HCC Medical (Atlas Travel), please let me know!!
Atlas Travel HCC Insurance and COVID-19 coverage
All HCC Medical (Atlas Travel) plans are excluded from charges resulting from a pandemic, disease outbreak, or a location where the Centers for Disease Control and Prevention issued a Level 3 travel notice. The company is not responsible for the related costs to COVID-19 10 days after the CDC Level 7 notice.
2.
The well-known, mid-priced option for international travel insurance
IMG Global
(citizens from all countries)
IMG or International Medical Group is a well-known American (USA) travel insurance company that offers holiday insurance to travelers from more than 190 countries (so probably yours is among them

)
They have a travel insurance plan for Americans only (Patriot Travel Medical Insurance) and one specially designed for non-U.S. individuals (Patriot America Plus).
You can choose your maximum coverage from US$ 50,000 to US$ 500,000 and deductibles from US$ 0 to US$ 2,500.
The prices are usually very competitive, although, as with HCC Medical, they do not cover some activities. Check the policy to see if it suits you.
Seniors travel insurance (65+): A good thing about IMG is that they have a travel insurance designed especially for seniors of age 65 and above (GlobeHopper Senior), which something that most travel insurances in the market do not have.
In fact, the last time I compared a quote between IMG and HCC for the same period, coverage, and deductible (4 months, US$ 100,000 and US$ 0), IMG was cheaper than HCC. So, I definitely suggest you quote both to see which one has the better deal.
In case you don't feel comfortable with not knowing this company, here is a small video promotional video about them:
IMGlobal Travel Insurance and COVID-19 coverage
Most IMG insurances provide coverage for COVID-19-related care as long as you enter the destination country before the CDC issues a Level 3 notice. Eligible medical expenses that can be considered for coverage include, but are not limited to, charges for illness, injury or medical evacuation assistance.
3.
The best international travel insurance for backpackers and adventurous travelers (they cover almost everything!)
WorldNomads travel insurance is specially made for backpackers or active travelers and is still relatively cheap when you see how much more it covers than the other companies! I believe this to be the best backpacker travel insurance option and it's the one I use the most. If I'm traveling in an area where I know I will do a lot of risky activities, such as New Zealand or Australia (snowboarding, bungee jumping, canyoning, skiing, swimming with seals, hiking, skydiving, glacier walking, etc… ), I buy insurance with WorldNomads. In my research, I've never found a travel insurance that offers a better deal at price vs. what they cover. To check which adventures they cover click here. Then, choose your country and the list will follow. If you know of a better option for backpackers please let me know in the comments below because I have yet to find one.
Citizens from any country in the world can use WorldNomads.
It's a great value for any kind of traveling; you just need to put your citizenship, if your trip includes the United States or not, your start date, and the duration of your trip. In seconds, they will give you two options of insurance with the price of each.
You can choose between a more basic insurance "Standard" (which already includes a number of "risky" activities) or the other backpacker insurance for more extreme travelers that covers almost every activity imaginable, "Explorer". Even if you plan to be doing some adventurous things, you might still be able to get the "basic" option. To have an idea, if you are American, the basic policy already covers skiing and even hiking up to 6,000 meters (19,685 feet)!! That's why WorldNomads is one of the best travel insurance companies in the market and perfect for emergency medical coverage!
Another cool feature from WorldNomads is that they have the option for you to cover "…high-value specified items such as iPhones and digital cameras". This option is not automatically included, but if you are someone who travels with a lot of electronic gadgets, I think it is worth to pay a bit more to cover these things in case they are lost or stolen.
Also, as with HCC Medical, you can buy travel insurance with WorldNomads even after having started your trip! You don't have to be at home or within your country of residence to buy this travel insurance or to extend your existing policy.
Once I was in Thailand, I got sick and spent about US$ 50 in medicine. I contacted WorldNomads for a refund and they told me this value was below the deductible of US$ 100, so not worth asking for reimbursement. But they were super attentive and easy to deal with….so I recommend it as cheap trip insurance.
But if like me you are totally addicted to sports and adventure activities and need good travel insurance to cover all your activities, I recommend checking out my special article with the 3 Best International Travel Insurance for Extreme Sports and Adventure Activities as well as my article with 9 Tips to Stay in Shape During Your Travels.
*I'm putting the list of activities for American residents below but please check out the website for an updated version of your specific location.
By clicking on this link here (https://www.worldnomads.com) and using the coupon code comfort5, you will get a 5% discount on your World Nomads travel insurance plan.
WorldNomads Travel Insurance and Coronavirus coverage
World Nomads provides a variety of information explaining the company's actions regarding the coronavirus here. At no time do they explicitly speak about whether travelers are covered or not if treatment for COVID-19 is needed.
4. New international travel insurance company for adventure and extreme sports
Safety Wing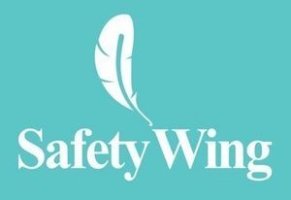 Safety Wing is one of the world's leading international insurance companies in the world. There are several services offered by the company such as insurance for students, digital nomads and expatriates.
One of the company's differentials is its insurance for sports and extreme activities. In this area, they are very similar to World Nomads, offering special plans covering several sports so you can venture out worry-free during your travels.
Another very cool differential from Safety Wing is its very intuitive website and the ease in obtaining a price estimate for the plans.
Safety Wing Travel Insurance and COVID-19 coverage
Safety Wings offers coverage for you to leave the country infected within 10 calendar days after the Level 3 warning issued by the CDC, after which the company is not responsible for medical expenses related to COVID-19.
5. The biggest and cheapest insurance portal to compare and guarantee the best price
Travel Insurance


Travel Insurance works as a kind of online insurance market, comparing travel insurance from different companies. Which makes it easier (much) to choose and buy your insurance.
It works like Momondo, which is a comparator of airline tickets or Rentalcar, which is a comparator of car rentals.
To do the search, just add your information and information about your trip. The website will show a comparison between the different insurance partner companies, listing the best rated and the cheapest.
A very nice feature of Travel Insurance is that in addition to offering travel insurance, it also offers insurance for immigrants, international students and expatriates.
Travel Insurance and Coronavirus coverage
All necessary medical assistance is covered by Travel Insurance's partner insurers until the moment of COVID-19 diagnosis. If the patient is diagnosed, his treatment will no longer be covered by most insurers, since a pandemic goes into excluded risks.
6. Another option of travel insurance portal to get a full coverage in a great price
Visitorscoverage is in the market for more than 10 years.
You can compare different insurance companies and choose the best one. They are completely available online with support seven days a week.
They offer insurances from business travel insurance to student insurance as well. Visitorscoverage has several recognitions because of their great customer service. They cover citizens from more than 175 countries and you have total freedom to choose what you think fits better for your travel plans.
VisitorsCoverage Travel Insurance and COVID-19 coverage
On the platform of VisitorsCoverage you can see the options they have of medical insurances that cover refunds due cancellations in case of COVID-19. The student and green card insurance includes coverage in case of complications due to the disease. On their website you can see what each specific insurance company says about Covid.
They have two main options: the Travel Medical Insurance for COVID-19, in which you can have medical tests, hospitalization coverage and more; and the Trip Insurance for COVID-19, where you can have all the assistance in case of cancellation or changes in the itinerary of the trip.
7. Another option of travel insurance portal to get an excellent deal
AARDY is another travel insurance aggregator that aims to help customers choose the right insurance for the lowest price. And they have been doing this exceptionally well, no wonder AARDY proudly has the highest TrustPilot score of any travel insurance company in the United States.
One of AARDY's biggest advantages is their quote system. Besides being super fast, it shows the most relevant information and has a very intuitive plan comparison system.
Another great differential of AARDY is its customer service, unlike most insurance companies that rely exclusively on online self-service, AARDY understands that some customers feel more secure when using a hybrid service.
Therefore, in addition to a well-structured portal, AARDY also has an online chat room with real consultants, email support, and phone calls. All this so that you can purchase your travel insurance without any doubts or problems.
Another interesting information is that AARDY converts 10% of its annual income to an institution that helps the children of military personnel killed in combat who need financial assistance.
AARDY Travel Insurance and COVID-19 coverage
As an insurance aggregator system aimed at comparing various travel insurance companies, AARDY does not offer coverage for COVID-19. However, they have created a very informative article on COVID-19 coverage that states that all AARDY partner insurers cover Medical Treatment and Hospitalization Insurance for Coronavirus if taken out during your trip.
8. The other option of travel insurance portal with excellent prices…
InsureMyTrip

InsureMyTrip is very similar to Travel Insurance. Both work as a kind of comparator of companies, in order to facilitate the choice and purchase of insurance.
When entering the company website, it is very simple to get your quotes and online comparisons from different companies. As mentioned above, the operation is similar to Momondo, which is an aggregator for airline tickets or Rentalcar, which is a comparator of car rentals.
InsureMyTrip's differential is that the company has a very strict classification policy. If a plan or insurance company receives less than 4 stars, this option will be removed from the website.
InsureMyTrip does not offer insurance for immigrants, expats and international students. But do not worry! If you are looking for these options, check my post 5 Best & Cheapest Health Insurances for International Students or 5 Best International Health Insurances for Expats & Immigrants.
InsureMyTrip Travel Insurance and COVID-19 coverage
Insure My Trip is just an insurance comparator so it does not cover any incidents. Insure My Trip partner insurers cover medical assistance until the diagnosis of COVID-19 occurs, after the diagnosis the vast majority of companies are not responsible for the expenses related to the disease.
Bonus: Another option of travel insurance portal to get an excellent deal (just in Portuguese)
Real Seguro de Viagem isn't insurance in itself. It's an aggregator that offers and sells different online travel insurances. Through tools available on its website, travelers can compare the coverage of prices of different companies and choose their travel insurance. Real Travel Insurance also helps in the case of claims, mediating the contact between the client and the insurer.
So I recommend that, after searching the medical travel insurances above (HCC, IMG Global and Nomads), you take a look at the Real Seguro de Viagem website just to confirm that there's not a better option. But make sure you also don't forget to search the others above because they won't show up in the search results from Real Seguro de Viagem (even though they are sometimes even cheaper). On Real Seguro de Viagem, you'll find various options for travel insurance with really good prices! I've even found travel insurance cheaper from Real Insurance than HCC for the United States. However, pay attention to the coverage for these policies. Remember that the minimum coverage needed for travel insurance in Europe's Schengen area is € 30,000, or about US$ 33,000 as of today. So, if you are traveling to Europe, your travel insurance has to have a coverage of at least this amount. Besides this, as I already mentioned in the case of Nomads, you need to make sure that the insurance that you're purchasing covers your needs (sports, adventures, the total value of coverage, etc….).
One last detail: Real Seguro de Viagem is worldwide! In other words, if you are going to visit more than one continent during your trip, you just need to purchase a single policy. For example, if you are going to Asia and Africa, you purchase a single policy (for either Asia or Africa) and it will cover the two of them as long as the coverage is above € 30,000 and US$ 33,000. It's the same for three or more continents.
Real Seguro de Viagem can also be paid with credit card and divided into six installments without interest or you can have a 5% discount if you pay the invoice directly to the bank.
So, do a search on Real Seguro de Viagem to test it out and, if you find the cheapest price, purchase directly from them!
Some of the travel insurances offered by Real Seguro de Viagem:


If you are going to travel for some time, travel insurance can be a big cost in your trip. So, don't feel bad spending some time researching different companies for a better deal (I know it can be a pain to compare travel insurance, but it is worth it). If I were you, I would get a travel insurance quote with the three companies mentioned above, see if they cover the activities you are going to engage in, and then choose the best option for you based on that. Like that famous commercial with the gecko, "15 minutes can save you 15% A LOT OF MONEY on car travel insurance".
Real Seguros Travel Insurance and COVID-19 coverage
All necessary medical assistance is covered by partner insurance companies of Real Seguros until the moment of diagnosis of COVID-19. If the patient is diagnosed, his treatment will no longer be covered by the companies, since a pandemic enters excluded risks.
But wait….you might not even need to buy travel insurance!!
Depending on the credit card you have, if you buy the entire round trip flight ticket with this card, it might give you a free basic travel insurance as well. Visa, Mastercard, American Express and Diners all have this option. You must get in contact with your card provider or check its website to see if your card has this benefit and how it works. Usually, it covers the mandatory Schengen travel assistance described above. But remember, it is an international health insurance, not a travel insurance. So, unlike travel insurance, if you have your flight canceled, lose your luggage, or have any other problem not related to health, you will not be covered. It's also a very basic one and does not cover risk activities and most sports. Obviously, this is no good either if you are using miles to buy your ticket. And don't forget that these insurances from credit cards usually only last for 31 days. After that, if you are still traveling, you will have to acquire a regular travel insurance.
CORRECTION: After a comment from the reader Alex in our Portuguese version of this article, we corrected the above information. In the case of the Visa Platinum credit card, if you are issued a ticket using miles that you acquired by using the card itself and then pay the fees of the ticket with it, you will also be entitled to its worldwide travel insurance. In other words, you can get the insurance by using the card to buy a round-trip ticket or by using miles received because of the card to buy the ticket and then using the card to pay associated taxes and fees. However, I would suggest you confirm this information with your own credit card provider since the same credit cards tend to have different benefits depending on the country where they are issued. Thanks for the info, Alex!
Plus, it is worth mentioning that the Visa Platinum insurance is only valid for 60 days (thanks Ana Luisa for the tip!). In other words, if your trip is longer than that, you need to complement the rest of the trip by buying a normal travel insurance. At least you will save the money for the first 2 months…

Schengen Eligibility Coverage Letter:
For those who bought their flight ticket using a MasterCard Platinum and are going to Europe, here is the link to issue the Schengen Eligibility Coverage Letter. You may have to show the immigration authorities this letter in case they ask for proof of travel insurance coverage: https://www.aigtravelguard.net/mastercard
2.
Use your health insurance from home
You can contact your health insurance at home and ask if they have any international travel insurance options. Since you are already insured with them, you can usually get a cheaper (or even a free!) deal. Remember to check if it covers the places you are going to as well as the sort of activities you will do.
A quick note about travel insurance for cruises trips:
Since someone recently asked me if any of these travel health insurances could be used for cruise trips, I went searching for this information. And yes, both HCC and WorldNomads will cover you.
HCC sent me an email confirming that their cruise travel insurance (Atlas Travel) even cover evacuation in their Atlas plan, depending on the situation. For WorldNomads, the coverage for cruises is automatic, but remember that the age limit is 66 years old! For HCC, there is no age limit!
I haven't received any confirmation from Allianz.
Fraud Warning! As I have mentioned before, both WorldNomads and HCC travel insurances can be purchased after you've already started your trip. But be careful with possible fraud! This does not mean that you can travel without travel insurance and purchase it only after you have become ill or had an accident.
Since insurance companies know that there are people who may try this trick, the companies have an anti-fraud clause where you can only use the insurance 2 days (48 hours) after purchasing the policy. In this case, if you get very sick during your trip and want to buy travel insurance for treatment, you will have to wait 48 hours until you can actually go to the doctor or hospital in order to be reimbursed for the costs. In addition, you'll also have to prove that you became ill only after buying the insurance.
If you get hurt in an accident, you can use the insurance within those first 48 hours, but you will also have to prove that the accident occurred after you had already purchased the travel insurance. In other words, if you had a car or motorcycle accident traveling without travel insurance, you cannot buy the insurance, stay hurt or injured for 48 hours, and then get treatment that is covered by the insurance. You also cannot claim that the accident occurred before, as the companies are not stupid and have had plenty of people already try to do that. If they see that someone bought travel insurance and used it very soon afterward, even if it is within the legal time limit, they will investigate the accident make the person is not cheating!
Using or not Travel Insurance when Living Abroad as an Expat or Immigrant
If you're living abroad or traveling in a country for a short period of time, you might be just fine with travel insurance. But if you want a more complete coverage (travel insurance usually only covers medical emergencies), or are going to be living abroad long-term, or if you need health insurance for immigration purposes, then what you actually need is an international medical insurance for expatriates and immigrants.
Can I use travel insurance during my international exchange or while studying abroad?
Well, it depends! In general, if your course/program is less than 3 months and you can do it in another country with just a tourist visa, then normally travel insurance coverage is enough. But always check with your school or university that's offering the course/program.
International Travel Insurance Coverage for Terrorism
Some people have asked me in both the English and Portuguese articles if travel insurance covers acts of terrorism. I did some research and this was what I found out:
Although Atlas Travel from HCC doesn't cover terrorism, the Atlas Premium from HCC DOES cover "treatment of injuries and illnesses relating from an act of terrorism, up to the limit set forth in the schedule of benefits and limits". So it's a kind of "Terrorism Coverage."
So if you are traveling and have the incredible bad luck of getting hurt in a terrorist event, you will be covered if you have the Atlas Premium plan from HCC.
Plus, both the Atlas Travel and the Atlas Premium plans already have the "Crisis Response Cover" included, which gives you protection in case of civil or political unrest, natural disasters, or other crises travelers might encounter abroad. It's specially designed for "express kidnapping" type of crises since it deals with response expenses, ransom, and personal belongings surrendered. They even have 24/7 negotiators!!
However, some countries are not covered by this "Crisis Response" feature: Iraq, Afghanistan, Pakistan, Nigeria, Somalia, Venezuela, Iran, Cuba, Sudan, and North Korea (although in most of these countries, your regular travel insurance is still valid).
General Tips to Guarantee you Get Back your Travel Insurance Reimbursement
The 7 travel insurance examples above include a vast provider network of doctors, clinics, and hospitals. This way, if an incident happens (accident, sickness, etc…), it's always best to call the travel insurance company beforehand so they can tell you which doctor or hospital you can go to for your treatment.
Then, by going somewhere in the insurance's network, you won't have to shell out any money because the treatment bill will go straight to the insurer (unless the treatment is more expensive than the maximum treatment of your coverage).
However, if you're somewhere in the world where there isn't a doctor, clinic or hospital in your insurance's network near you, you'll have to pay for the treatment out of pocket and ask your insurer for reimbursement after.
But you know how it is. Insurance companies in general (whether travel, car, house, etc…) are always a pain to get payment from and they'll keep finding excuses if all the documentation isn't just right.
In this 2nd case, here I'll add in all the documents travel insurance companies usually ask you to send them if you file a claim for the reimbursement of medical expenses during your trip.
But first, a few insurance terms to cover:
*make a claim: ask the insurance company for reimbursement for medical expenses
*insurer: the travel insurance company
*beneficiary = claimant = the insured: the person (you) asking the insurance company for money back
Documents usually requested for reimbursement of medical expenses (if you go out of network)
Copy of the claimant's national ID (driver's license or other state-issued ID)

Copy of Proof of Residency (any current proof – from the last 3 months – with the name of the claimant). If you don't have this, send a declaration of residence that is completed, signed, and notarized form provided by the insurer)

For minors, a declaration of residence must be completed, signed and notarized by the respective legal guardian (form provided by the insurer)

Copy of the claimant's voucher.

Original registration information form, signed by the beneficiary (form provided by the insurer)

Copy of passport (ID page + page with entrance and exit stamps from the country where the accident happened) or other documentation that shows beneficiary was outside of habitual domicile when an accident happened (aka your home country) – for example: airplane tickets (by the way, you should always keep your boarding pass until the end of your trip, not only for filing a possible claim but also request your miles.)

Presentation of the original medical report with descriptions of the procedures, provided by the health professional or medical center with a clear indication of the diagnosis, clinical history and admission form in case of hospitalization

Original prescription (if the pharmacy still has the prescription, send your x-ray or a document showing you picked up your medicine in exchange for the prescription)

Invoice of the medical procedures or of the pharmacy with medications prescribed, which should match in quality and quantity with the provided prescription

Report of medical care (explaining the reason, what happened and how the treatment went – both from the travel insurance staff as well the health providers) written by the beneficiary (you can create your own letter from a blank Word file)

A completed list of expenses (form provided by the insurer)

Your contact phone number, address, and e-mail

Proof of bank info (copy of bank statement header, check, or debit card)
And you'll have to physically send all these documents through the mail.
Yeah, I know. It's a ton of documents. So, in other words, if you're able to use a provider that's inside your travel insurance's network, it'll be much easier. You won't have to pay anything out of your pocket, plus you can skip a headache and wasted time to get all this paperwork ready to send.
Although, if you don't have an alternative and you have to pay for the treatment and request reimbursement, it won't be the end of the world.
By being organized and having all these documents to send to the company providing you travel insurance will make your chances of filing your claim and getting your reimbursement back quickly and successfully are close to 100%!
If you've ever had to make a claim and had problems or not, you can leave your experience and tips below to help other readers.
My final general advice: Buy travel insurance before you travel! If you forgot and are now traveling, buy it as soon as possible! If you already bought it but have extended your trip and need to extend the policy (which both HCC and WorldNomads allow), do so before the current policy expires. This way, you have peace of mind knowing you're covered for your entire trip.
What about you?? Have you ever had to use your travel insurance while traveling?? How was the experience? Were you covered properly? If you still have any questions not clarified in the text, please ask me in the comments area and I will try to help you as best as can.
* Unfortunately, our system doesn't allow you to comment without an email. But feel free to just make one up and leave your comment anyways as we personally reply to each and every one.
Happy travels and I really hope we will never need to actually use our travel insurance….

Planning your next trip?

Already reserved your hotel or hostel? If not, our article with The 6 Best and Cheapest Websites to Find & Reserve Accommodation can help you out. You'll also find some promotions and discount codes.

Still haven't booked your plane ticket and want to save big? Take a look at our page with 16 Tips to Save on Flights where you'll also find the 4 best websites to buy your plane tickets.

And finally, will you need to rent a car during your trip? Then surely our page with The 5 Best and Cheapest Websites to Compare and Rent Cars Around the World will help you choose the best rental car and find a good deal.
To see more of my favorite travel companies and resources that let me travel so much for such a low cost, take a look at my special page of "81 Travel Apps & Resources."
And if you want to hear about new articles, check out our latest pictures, and read our newest updates, be sure to follow us here….