Last Updated on by Rodrigo @ OutofYourComfortZone
The Capital of the North, Manchester, is a city that receives many visitors from the United Kingdom and the rest of the world all year round. Its vibrant nature, its top-rated attractions and its rich art scene attract people to its centre like crazy.
What many people seem not to know is the fact that there are fascinating things to do near Manchester airport as well. This is the ultimate guide to set the record straight.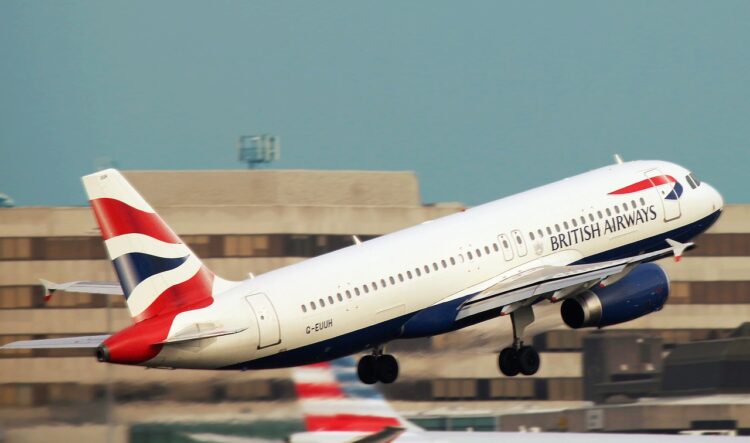 Manchester Airport Parking
People who are thinking of parking their car at a car park in Manchester airport have nothing to worry about. Many car parks operate on- and off-site, making it possible for everyone to find one that meets their requirements perfectly.
Whether you are interested in a short or long stay, you can find Manchester airport parking at great prices on bookfhr.com. You should compare not only prices but also privileges, such as proximity to terminals or shuttle services, in order to find the car park that is cost-effective and works best with your travel plans.
The fact that you can take care of this important task in advance eases the stress of travelling.
How to Get Around Manchester Airport
There are several modes of transport that you can use in order to get around Manchester airport. Travellers who prioritise their comfort usually go for a taxi or a private transfer.
They are relatively expensive options, but passengers do not have to stress over schedules and overcrowded spaces. A cheaper alternative is a car hire. Buses are the most economical of all the available means of transport.
You can take a bus from Manchester airport to Manchester city centre, to Greater Manchester, to Cheshire, to Lancashire, to Yorkshire and to Derbyshire.
Best Things to Do near Manchester Airport
As we have already mentioned, there are many splendid things to do near Manchester airport. Of course, we have got some recommendations to make.
1. Runway Visitor Park
Next to the runways of Manchester airport, there is a place where families and friends can spend some quality time outdoors while aeroplanes go past them. This is a truly brilliant park as, besides the vast green space where you can have an awesome picnic, you can marvel at retired planes and step inside a flight simulator.
2. Tatton Park
Another grand park that is definitely worth your time is Tatton Park. Instead of planes, a historic mansion makes the specific place stand out. The mansion dates back to the 18th century.
You will be able to tour it so that you can admire the exquisite furniture and learn about the people who lived there —both the aristocrats and the servants.
3. Explore the Historic Quarry Bank Mill
History comes alive at the Quarry Bank Mill, a well-preserved textile mill from the Industrial Revolution era. Take a guided tour to learn about the cotton industry's impact on Manchester's growth and the workers' lives during that time.
The surrounding gardens and woodland walks provide a peaceful retreat.
4. Discover the Beauty of Wythenshawe Park
If you're in the mood for some outdoor relaxation, Wythenshawe Park is the place to be. This expansive green space offers picturesque landscapes, woodlands, and formal gardens. It's an ideal spot for a leisurely stroll, a family picnic, or simply enjoying nature's beauty.
5. Experience Aviation History at the Avro Heritage Museum
Aviation history enthusiasts will be delighted by the Avro Heritage Museum. Learn about the iconic British aircraft manufactured by the Avro company, including the famous Lancaster Bomber. The museum offers a captivating insight into the world of aviation design and engineering.
6. Have Fun at the AirSpace Indoor Skydiving
For the adventurous souls, AirSpace Indoor Skydiving provides an exhilarating experience. Experience the sensation of freefall without jumping out of an airplane. This indoor skydiving facility is suitable for all ages and offers a thrilling activity for the whole family.
7. Shop and Dine at the Trafford Centre
Indulge in some retail therapy and gourmet delights at the Trafford Centre. With over 200 stores, restaurants, and entertainment options, it's one of the UK's largest shopping centers. Whether you're a fashionista or a foodie, the Trafford Centre has something to satisfy every taste.
8. Play Golf at the Wythenshawe Golf Course
Golf enthusiasts can tee off at the Wythenshawe Golf Course, set in the beautiful Wythenshawe Park. This challenging 18-hole course offers a fantastic opportunity to enjoy a game surrounded by nature's tranquility.
9. Enjoy a Relaxing Time at Styal Country Park
Styal Country Park offers a serene escape from the hustle and bustle. Take a leisurely stroll along the River Bollin or explore the picturesque woodland trails. It's a perfect place to unwind and reconnect with nature.
10. Attend a Match at Old Trafford Stadium
Sports fans shouldn't miss the chance to watch a football match at Old Trafford Stadium, the iconic home of Manchester United. Immerse yourself in the electrifying atmosphere of one of the world's most famous football stadiums.
11. Discover Art and Culture at the Waterside Arts Centre
Art enthusiasts will appreciate a visit to the Waterside Arts Centre. This vibrant venue hosts various exhibitions, performances, and workshops, showcasing the region's artistic talent.
12. Have a Blast at Play Factore
Families with children will love Play Factore, an indoor family entertainment center. Packed with exciting activities like slides, laser tag, and go-karting, it guarantees hours of fun for kids and adults alike.
13. Take a Stroll along Sale Water Park
Enjoy a leisurely walk along Sale Water Park, where you can relax by the water or take a boat trip on the lake. The park offers a peaceful retreat to unwind and enjoy the great outdoors.
14. Explore the Unique Hat Works Museum
Step into the world of hat-making at the Hat Works Museum in Stockport. This unique museum showcases the town's history of hat production and offers an interactive and informative experience.
The list of fun things to do near Manchester airport does not end here, but we want to give you the chance to discover most of them on your own. The Internet will be extremely useful for discovering interesting activities and booking tickets.
In conclusion…
Manchester, the Capital of the North, offers not only a vibrant city center. From nature lovers to history buffs and thrill-seekers, there is something for everyone near Manchester Airport. Whether you have a layover or an extended stay, exploring these attractions will undoubtedly enhance your travel experience. So, the next time you plan a visit to Manchester, make sure to extend your adventure beyond the airport and discover the hidden gems waiting to be explored just a stone's throw away.
Planning your next trip?

Then don't forget travel insurance! You don't want to get stuck paying a ton of money and ruining your trip if you get sick or have an accident without travel insurance. WorldNomads is ideal for adventurous travelers, backpackers, or anyone looking to be protected during their trip. They cover almost every single activity you can image! Plus, you can have a 5% discount with the coupon code comfort5.

Already reserved your hotel or hostel? If not, we recommend Booking.com. They have a huge selection of hotels and hostels all over the world. Plus, in most cases, you can cancel your reservation without any costs up to a few days before the check-in date!

Still haven't booked your plane ticket and want to save big? Take a look at Momondo. It's a flight aggregator that combines several other ticket search websites to make it easier for you to compare prices and make sure you are getting the best deal.

And finally, will you need to rent a car during your trip? Then check out Rentalcar.com to search and compare car rental companies from all over the world in a single website. Then, you can find the cheapest price for the best car!