Last Updated on by Lohanna Reis
Des Moines, Iowa. The capital of the State of Iowa. When someone hears the word Iowa, cornfields, barns, and potatoes come to mind—even for those who live in the continental United States. While Iowa does have its share of corn (but not potatoes—that's actually Idaho), the many cities—and Des Moines in particular—are thriving metropolitan areas with plenty to see and do.
And while the Des Moines area is booming, the people who inhabit it have somehow maintained the traditional Midwest charm and way of life that have drawn people there for decades.
Cities like New York, Los Angeles, and Chicago have been portrayed in movies and television for years. Des Moines? Not so much. So, while visitors to the aforementioned cities have at least some sort of idea of what to expect when visiting for the first time, Des Moines is somewhat of a mystery. My goal is to help shed a little light for your first visit.
Without further ado, here are ten things to know before visiting Des Moines, Iowa.
1. Des Moines isn't pronounced like it looks.
Before we really get started, let us make sure we all know how to pronounce the main word in our topic of conversation. Basically, the S's are silent. There are a lot of people who pronounce it Dez Moinez. It actually sounds more like Duh Moin.
It isn't abnormal to watch a national newscast and hear a news anchor say "Dez Moinez" several times during a story. But you know what? Iowans don't get too upset about something so trivial. Our mamas raised us better than that.
2. Iowa is more than cornfields.
Yes, it may be true that 90% of Iowa's land is used for agriculture. It may also be true that the United States is the world leader in corn production and no other state produces more corn than Iowa. However, Des Moines is far from being a cornfield.
Sure, Des Moines may not have something like a floating house in a tropical location, and it might be as wild as a visit to Fraser Island off the coast of Australia, but there are so many cool things to do—and they aren't even corn-related.
Des Moines has a beautiful city skyline—complete with its very own high-rise buildings, many of which were designed by world-class architects. Additionally, the Iowa State Capitol Building is located in Des Moines. Made from 23 karat gold, the building's golden dome is one of the largest gilded domes in the United States.
Trendy lofts, restaurants, and businesses such as yoga studios and t-shirt shops make up the popular East Village area of downtown Des Moines. Modern centers like Jordan Creek in West Des Moines provide additional opportunities for shopping and eating.
If you're visiting during the summer, catch an Iowa Cubs game in one of the nicest minor league baseball parks in the country. If you're around in the fall, be sure to join in the Iowa Hawkeyes versus the Iowa State Cyclones rivalry football game. There is definitely more than corn growing here.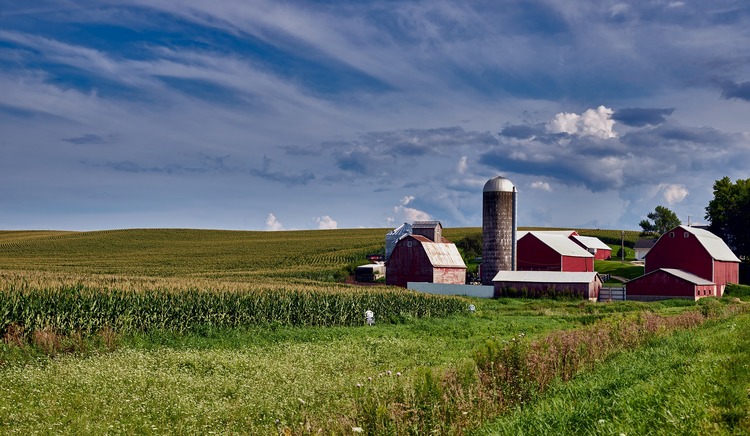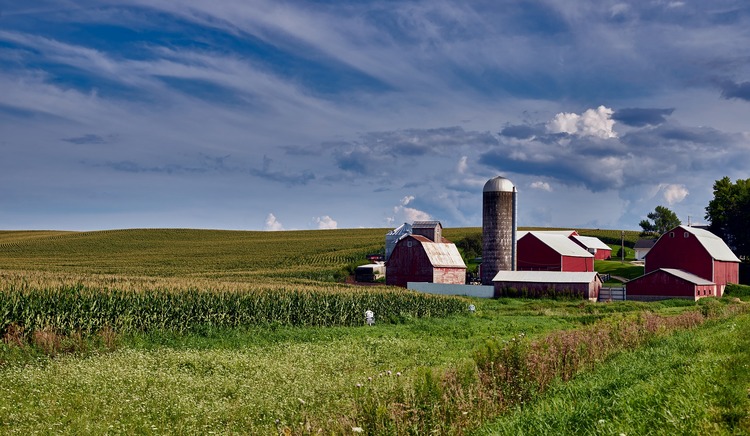 3. You might have a door held open for you.
Although there are rude people in every area, there seems to be fewer of them in Des Moines. Be prepared to have someone hold a door open for you while you're entering the same building—even if he or she arrived to the door 30 seconds before you did.
Get used to hearing "please", "thank you", and "you're welcome"—sometimes on an overdone basis. On a related note, don't get offended if someone says, "thank you ma'am" when you leave their store even if you don't think you're old enough to be a "ma'am". It's just a habit for some.
Also, if you find yourself in a rare traffic jam, don't be surprised if someone actually slows down and waves you over so you can merge.
4. Don't be confused if you hear someone ask for a "pop".
Depending on what part of the world or the U.S. you originate in, you may ask for some liquid refreshment in different ways. Some call them "soft drinks". Those in the south call soft drinks "coke" (even if it isn't a Coke—I know, confusing). Others might order a "soda" or "cola". And in the U.K. you might know them as "fizzy drinks". Well, in Des Moines, we like to drink an ice cold "pop"!
Pop is not the only word that might throw you off on your first trip to Des Moines. You know those little streams of water called creeks? In Des Moines, don't be surprised to hear someone talking about hiking along the "crick".
Also, RAGBRAI is not a word from a foreign country, it is a weeklong bike ride that spans the east and west borders of the state. Be sure to check it out if you're visiting near the end of July.
These are just a few examples of some words that may be typical in Iowa and the Midwest, but maybe not so typical elsewhere. Of course, if you are confused or have questions about a word or expression, just ask! Iowans are pretty happy to help out.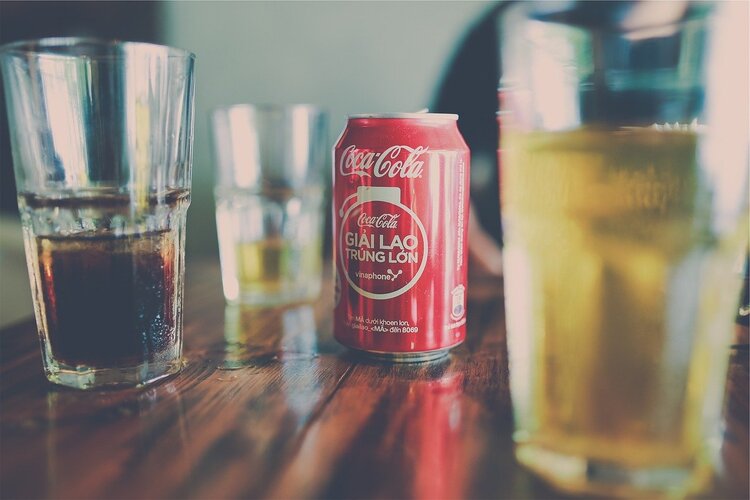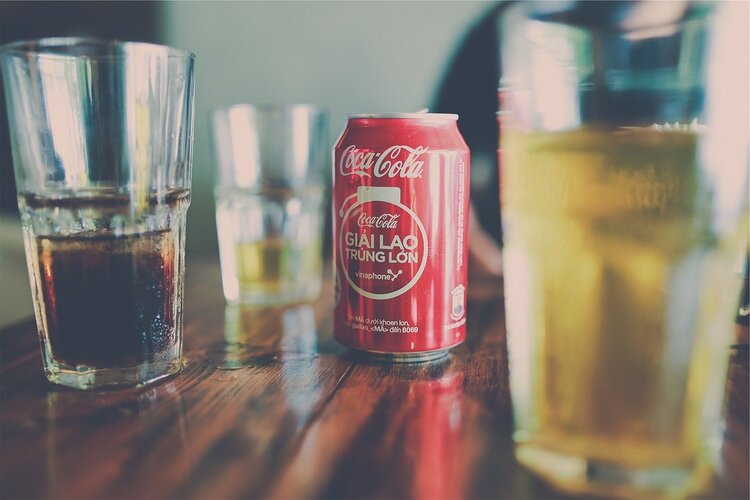 5. Some of the best pizza in the world is from a gas station in Iowa.
Yep, you read that right. Casey's General store is an Iowa-born gas station chain that is spreading through the Midwest. Casey's is widely known for its great pizza. From classics like pepperoni or Italian sausage to specialties like taco pizza, Casey's just does pizza right.
Strange, I know. With over 2,000 locations, you'll more than likely be within a ten-minute drive to go pick up your delicious dinner.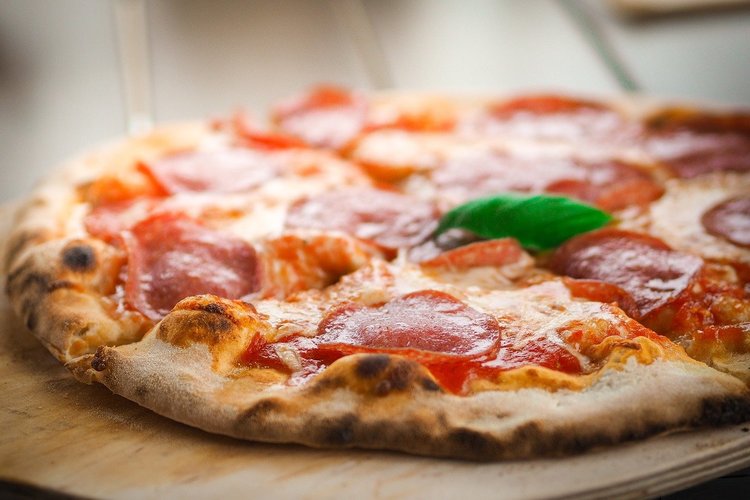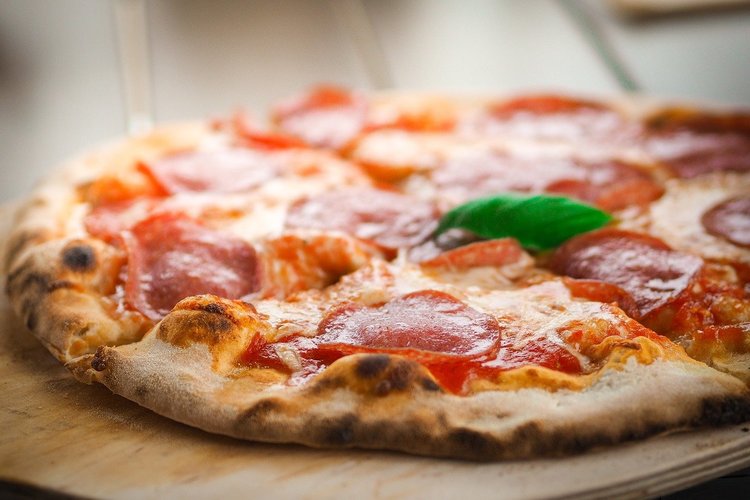 6. Iowa State Fair is a superlative in all categories
The Iowa State Fair, located in Des Moines, is one of the world's largest livestock shows, is one of the state's largest arts shows—and perhaps most importantly—has more food than any other state fair.
Big name musical artists make perform frequently in a more intimate setting in the grandstand, while other musicians perform on the various free stages located throughout the fairgrounds.
The Iowa State Fair was also mentioned in the New York Times best-selling book "1,000 Places to See Before you Die". So, whether you come for the nearly uncountable types of fried foods on a stick, the concerts, the livestock shows, the amusement park-like midway, or the old-fashioned, giant, yellow slide, you will not be bored. You can catch the Iowa State Fair if you are visiting in mid-August.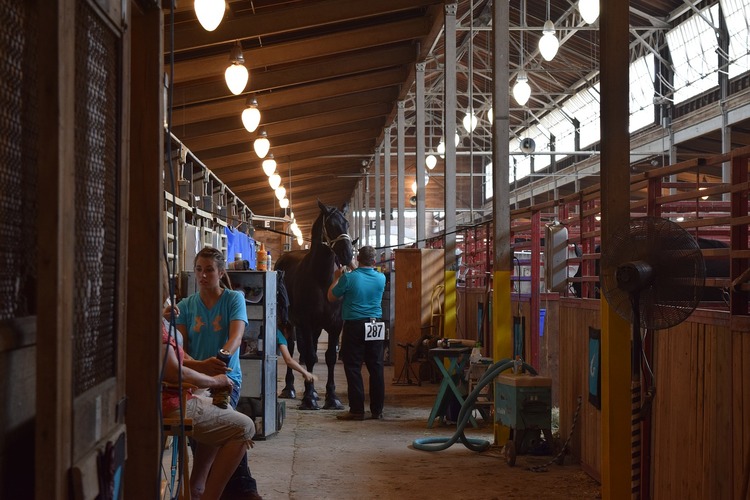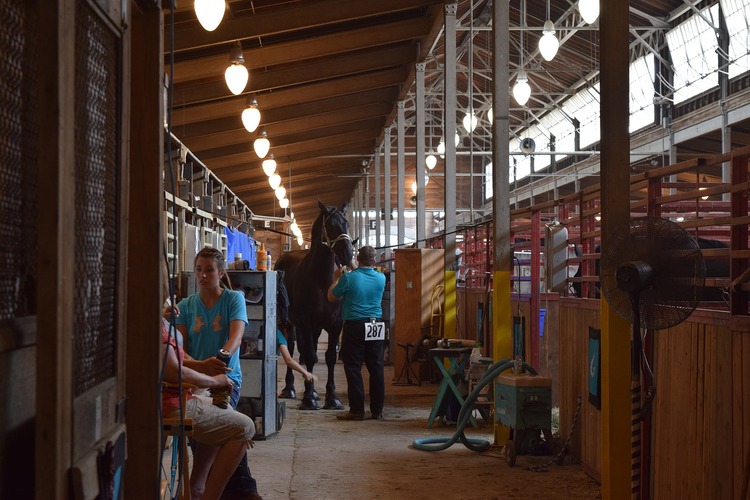 7. The Des Moines Area Breeds Superheroes and Olympic Gold Medalists.
Superman? He grew up about 10 minutes south of Des Moines. Aquaman? Same. Brandon Routh (Superman Returns) and Jason Momoa, a movie star who is only gaining more steam, both grew up in Norwalk, Iowa.
Jason frequently visits a couple authentic Des Moines establishments when he returns to visit family, friends, and his old stomping grounds: Waveland Café and Tasty Tacos. It is almost a guarantee that he will visit those two places when he is back in the area, and he comes back fairly often, so who knows…you might run into the Game of Thrones star when you're grabbing some breakfast.
While Superman and Aquaman get most of their powers from special effects and the "magic" of movies, Des Moines is a training ground for some smaller girls with superpowers of their own. Chow's Gymnastics, located in West Des Moines, has helped produce Olympic gold medalists Shawn Johnson (2008) and Gabby Douglas (2012).
Many other world-class athletes and Olympic hopefuls spend countless hours putting in the blood, sweat, and tears necessary for Olympic success. Not a bad resume for humble gym in the middle of Iowa.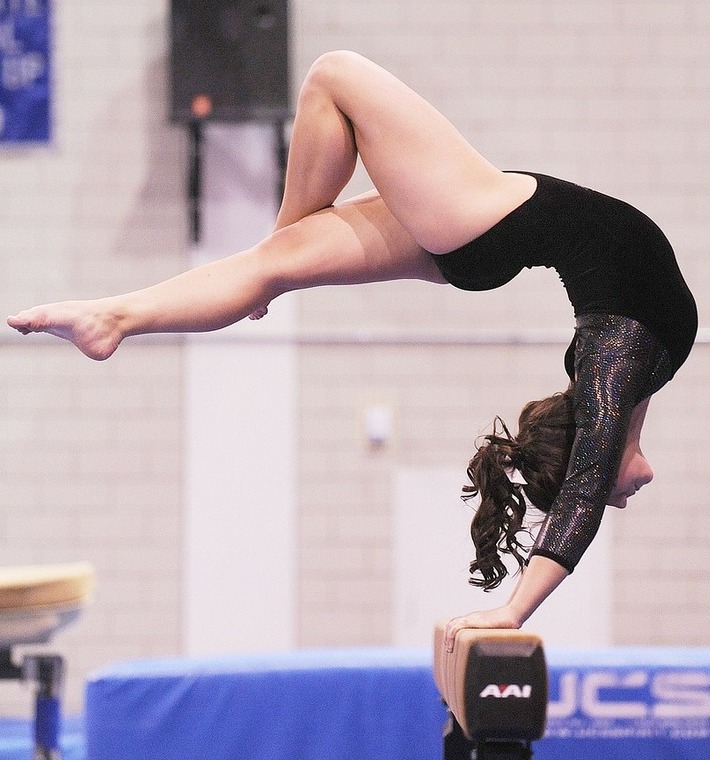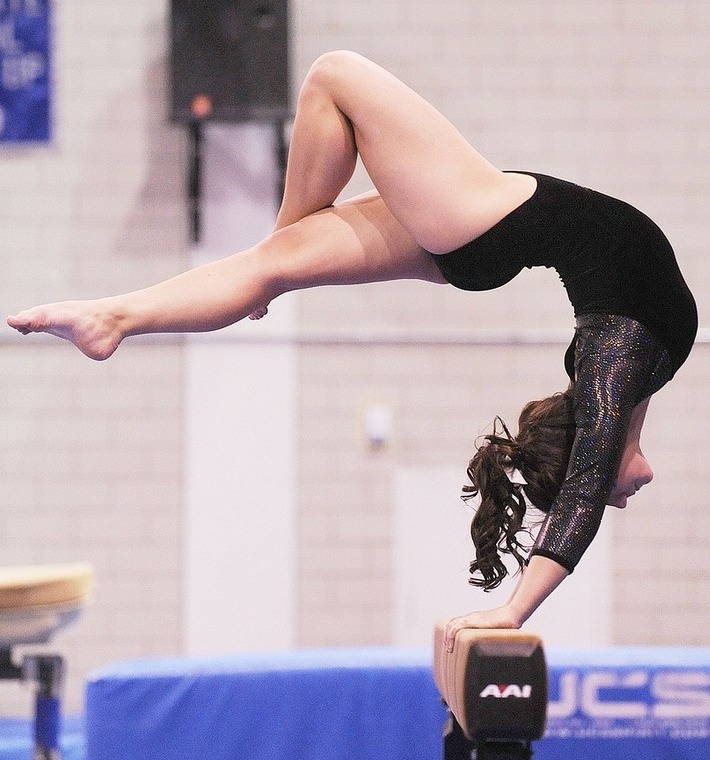 8. Downtown Des Moines farmer's market.
Every Saturday, from the beginning of May through the end of October, the skyscraper dominated downtown is transformed into one of the best farmers' markets in the nation. In fact, The Daily Meal named the Downtown Farmers' Market the #2 farmers' market in America. Who was named #1? I have no idea and I don't really care—this one is #1 in my book!
In existence since 1975, the Downtown Farmers' Market supports 300 local entrepreneurs, farmers, bakers, artists, and just about anything in between. You can find fresh, local-grown fruits and vegetables, handcrafted works of décor for your home, beautiful photos and paintings, and killer breakfast burritos.
The surrounding skyscrapers and historic city buildings tell you that you are in a metropolitan city, but the vendors and offerings remind you that you are in an agricultural state. You'll have a blast there!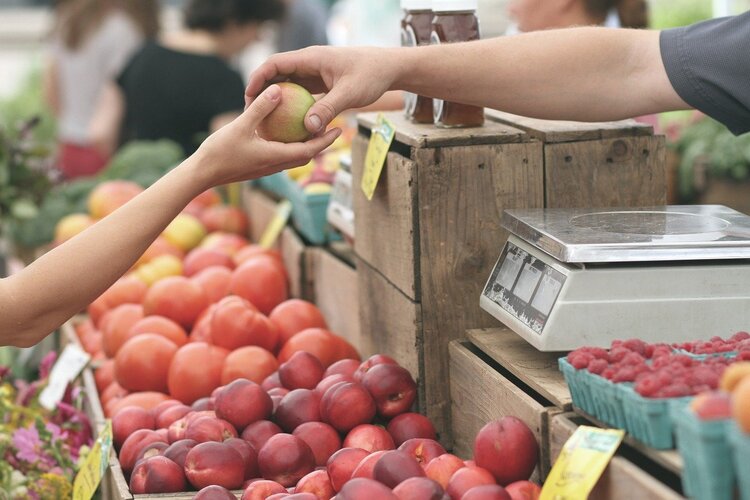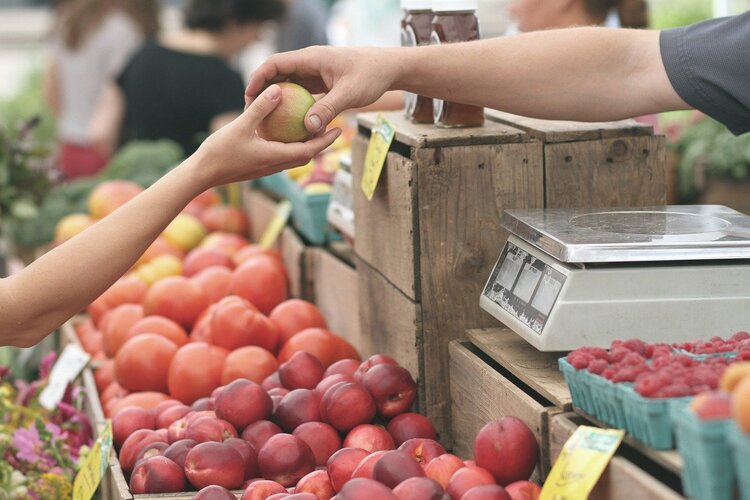 9. Celebrate Beggars' night in Des Moines.
Most people have heard of Halloween. Most people have not heard of Beggars' Night. Beggars' Night is celebrated near Halloween night in Des Moines.
Beggars' Night consists of children dressing up in different costumes and visiting participating homes and knocking on the door or ringing the doorbell. When the homeowner answers, the children say, "trick or treat" and then tells the homeowner a joke. The homeowner then gives out some candy or other type of treat. The children then move to the next home and repeat the process.
You can tell a house is participating if the front porch light is on. Jokes are usually pretty innocent and along the lines of "dad jokes". Sometimes kids like to make up their own jokes, much like my daughter. Her joke?
Q: "Why did the tree jump over the house?"
A: "Because it had an eyeball machine!"
…yeah, I still don't get that one either…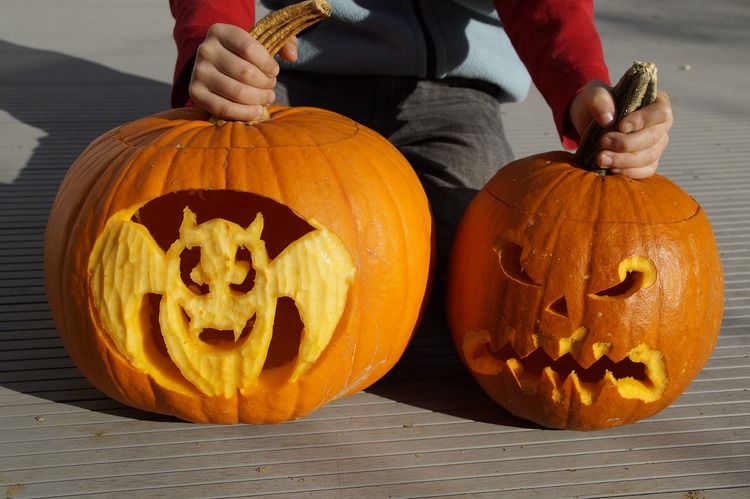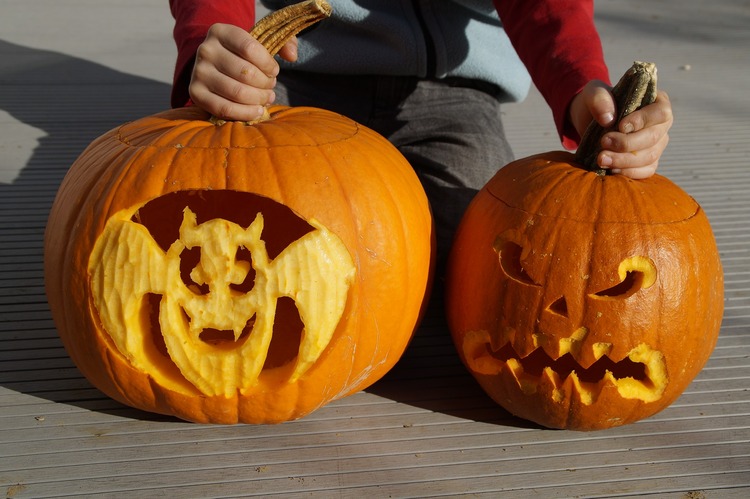 10. Des Moines has all four seasons—in hyperdrive.
For the most part, Des Moines has pleasant temperatures in the Spring. You may get mixed up with the occasional snowstorm in early March or a pretty hot day in May, but Des Moines is usually pretty comfortable this time of year.
Between June and August, summer can bring some pretty hot and humid days. That said, there are usually ample ways to cool down. Whether you take a dip in Gray's Lake or go kayaking in the upcoming river projects, Summer offers plenty of opportunities for outdoor activities. Again, stop in to see the Iowa Cubs play some baseball—it's a great time!
Fall is pretty similar to Spring as far as the moderate temperatures go. The leaves change to a beautiful variety of reds, oranges, and yellows before eventually falling to the ground. Pumpkin patches, apple orchards, hayrack rides, hunting, and football games are popular activities this time of year.
Winter can be fairly moderate in December, but January and February can bring a lot of snow and some frigid temperatures. Depending on what you're looking for, there are plenty of things to do in the winter. There are plenty of nearby ponds for ice fishing as well as fun hills for sledding. Just be sure you're dressed for the occasion.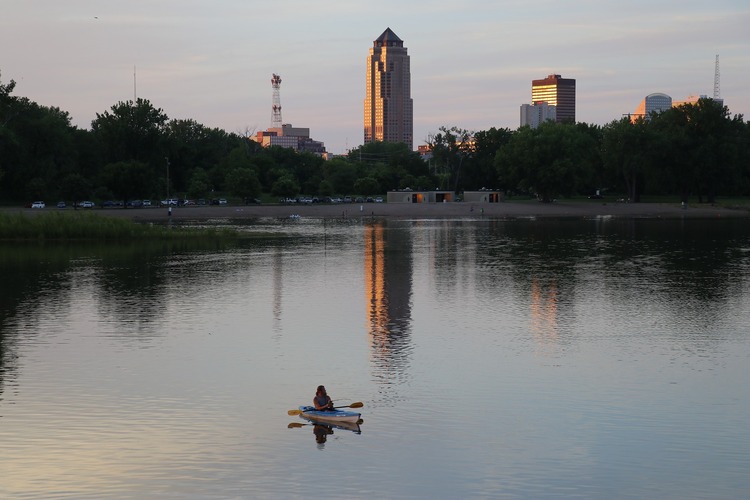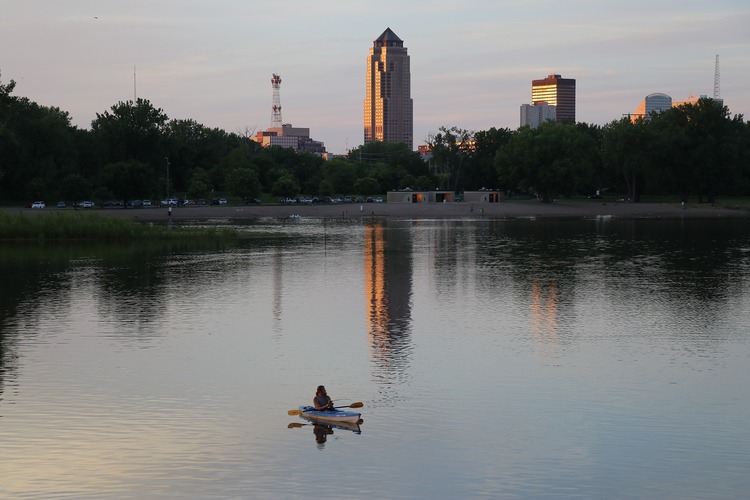 BONUS!!!
11. You may not want to leave.
I don't want to brag, but I will for a minute! Although not widely known as a tourist destination, Des Moines is a thriving, exciting, and growing city. The city regularly ranks at the top of "best of" lists. Just a few of the various honors Des Moines has been recognized with recently include:
No. 2 in Safest Place to Live (2021)

No. 1 in Best Place to Live in the Midwest for High Salaries and Low Cost of Living (2020)

No. 5 in Best Place to Live in the U.S. (2020)

No. 1 in Metro for Millennials to Buy Homes (2019)

No. 2 in Top City for Young Home Buyers (2019)

No. 7 in Best City for Living the American Dream (2019)

No. 3 in Best Affordable Place to Live in the U.S. (2019)

No. 1 in Infrastructure (2018)

No. 1 in Broadband Access (2018)

No. 3 in Healthcare (2018)

No. 4 in Opportunity (2018)

No. 5 in Education (2018)

No. 9 in Quality of Life (2018)
I'll stop there, but I invite you to use your search engine to look up where Des Moines lands in a multitude of rankings.
Des Moines is also an affordable place to visit. Hotels, rentals, and other accommodations are reasonably priced, fuel is usually lower priced than the Nation's average, and there are plenty of affordable dining choices. That said, it is still wise to prepare yourself for a trip financially, and these cost-saving tips can help put you in a position to enjoy your trip to the fullest.
From the city life to the country life and everything in between, Des Moines has much to offer for a visit—but as a fair warning—once you visit Des Moines, you just might want to stay.
BIO
Jeramie Eginoire is the author of The Wandering Firefighter travel blog. He is a career firefighter with a passion for travel and exploring. He and his family of five have been blessed to have the opportunity to travel to faraway places and experience exciting adventures on a regular basis. Jeramie holds a B.S. in English Education and a M.A. in Organizational Leadership.
In addition to the travel blog, you can follow The Wandering Firefighter on YouTube, Facebook, and Instagram.
Photo Credit: Sack Pephirom Photography | Facebook
Planning your next trip?
Then don't forget travel insurance! You don't want to get stuck paying a ton of money and ruining your trip if you get sick or have an accident without travel insurance. WorldNomads is ideal for adventurous travelers, backpackers, or anyone looking to be protected during their trip. They cover almost every single activity you can image!
Already reserved your hotel or hostel? If not, we recommend Booking.com. They have a huge selection of hotels and hostels all over the world. Plus, in most cases, you can cancel your reservation without any costs up to a few days before the check-in date!
Still haven't booked your plane ticket and want to save big? Take a look at Kayak and Momondo. They are flight aggregators that combine several other ticket search websites to make it easier for you to compare prices and make sure you are getting the best deal.
And finally, will you need to rent a car during your trip? Then check out Rentalcar.com to search and compare car rental companies from all over the world on a single website. Then, you can find the cheapest price for the best car!