Last Updated on by Editor
While South Korea is often passed over for tourists in favor of a place like Japan or China, it's a place that really has a lot to offer. Between its mostly mountainous landscape (+70% of the country), coastline dotted with beautiful islands, and ancient culture, it's definitely worth a stop on your itinerary.
For most people, their first stop in Korea will be Seoul. While a Seoul Itinerary is fascinating and lively that can entertain you for weeks, if you have the time I highly recommend getting out of Seoul to see what else Korea has to offer.
*Note: But if you do only have time to visit Seoul, at the very least try to hit up some of the mountains within the city…. they'll give you some incredible views! You can read about them here and here:
Over the course of our year in South Korea, we tried to travel as much as we could. A number of our trips were done through Seoul Hiking Group. Warren, the creator of the group, is always up for a good, though slightly chaotic, time. The prices tended to be pretty reasonable (and often not much more than they would be if we did it on our own) and the tours were full of great people. We'll mark the places that we went to with Seoul Hiking Group with a *. We've also made this fancy little map so you can see where exactly these places are, numbered with the names of the cities. So, here goes: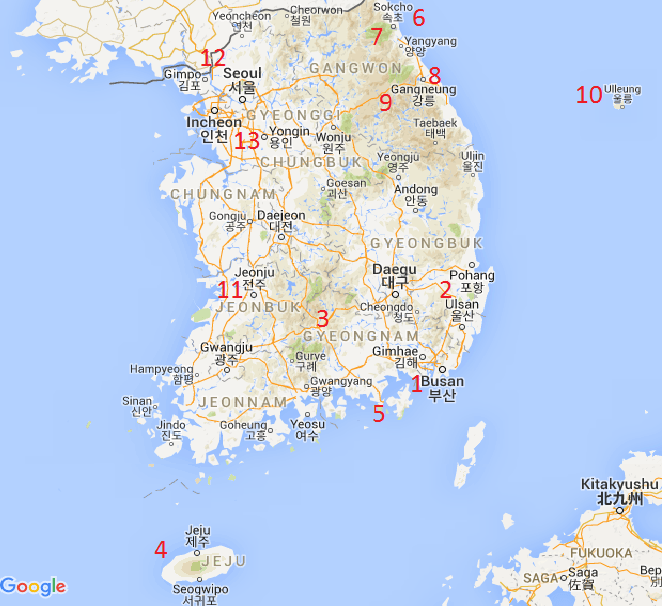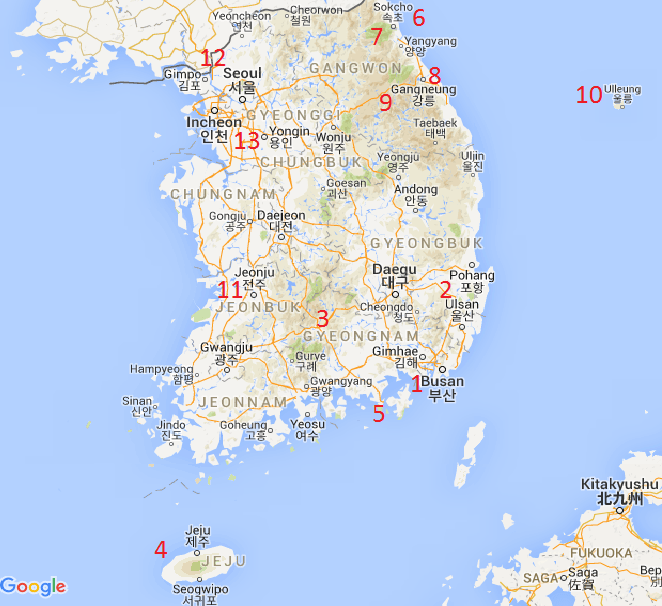 1. Busan
Okay, so Busan is still pretty firmly on the tourist trail as the country's 2nd largest city. However, we found the people to be friendlier and the city to be more chilled out and less overwhelming than Seoul. Plus, it's on the coast so has a nice beachy feel. If I were to return to Korea and had to choose a single city to live in, it would be here.
Location: on the coast in the Southeast, not far from Gyeonju or Jirisan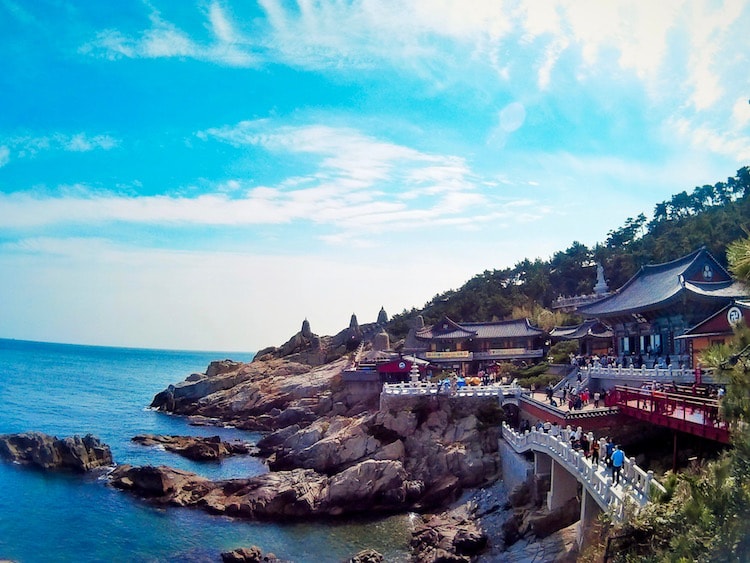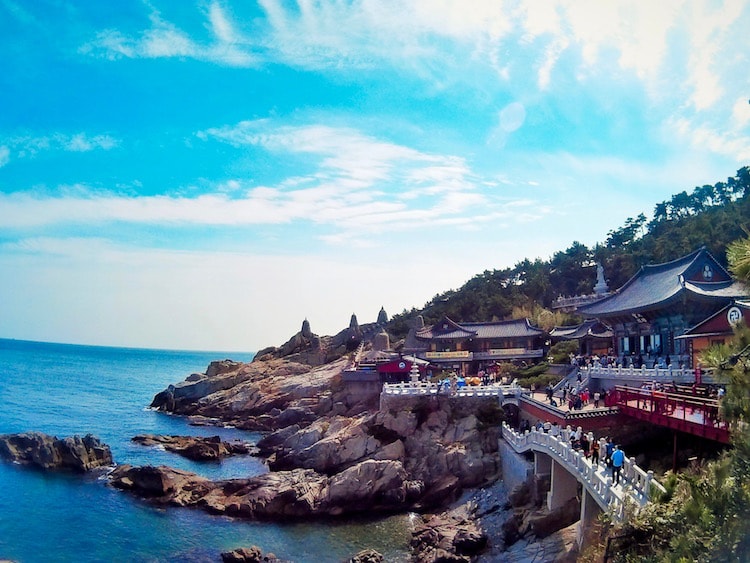 2. Gyeonju
Often called Korea's most "Korean city," Gyeonju's position as an ancient capital for nearly 1,000 years has turned the entire city into a museum without walls. From the colorful temples, relics of Buddhism dotting the hillside, and burial mounds scattered throughout the city, it's a must for anyone interested in history and Korean culture.
Location: about an hour north of Busan accessible by buses leaving many times a day
Extra tip: If you like both history and nature, don't miss out on Gyeonju National Park! It's a pleasant hike full of temples, shrines, and statues along the way.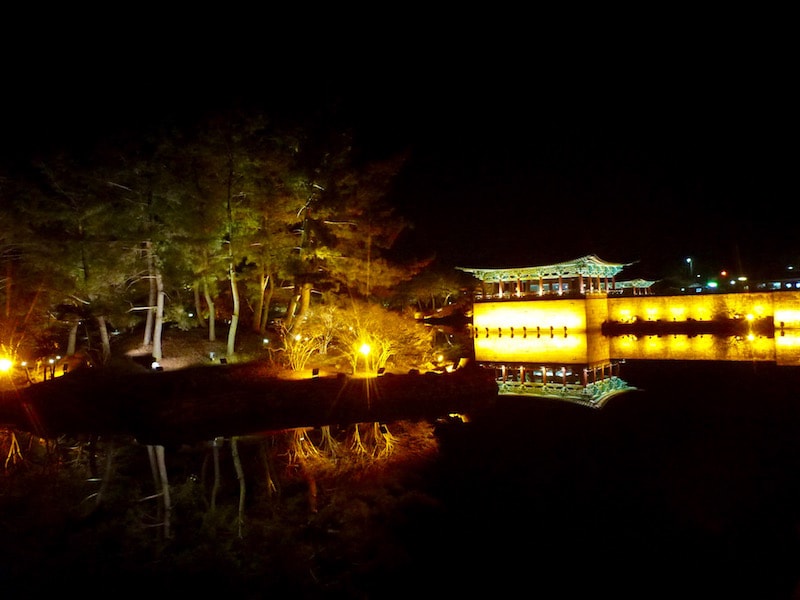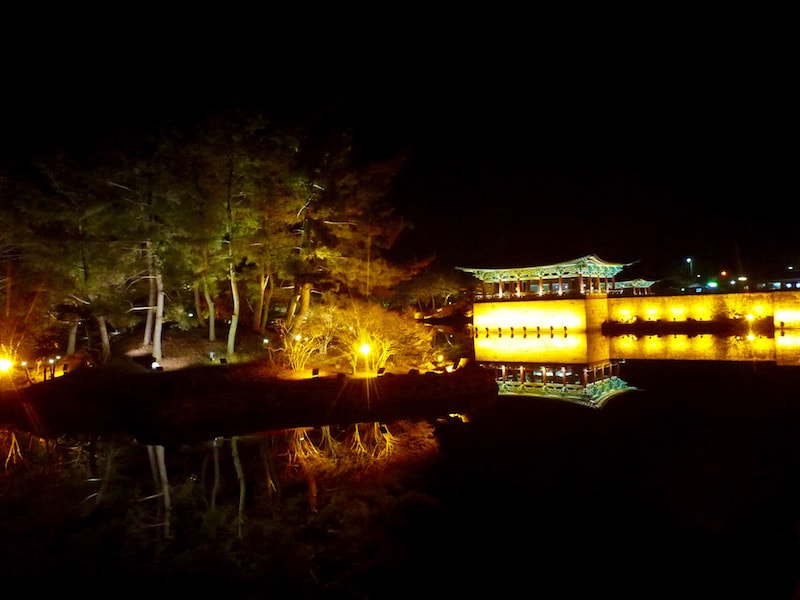 3. Jirisan National Park
This popular National Park is home to South Korea's 2nd highest mountain (the highest is on Jeju Island) at 1,952 meters (6,404.19 feet). The mountain is beautiful all year round and a favorite among Koreans. If you really want to hike Korean style, then you better bring your headlamps to start hiking at 4 in the morning as well as lots of soju and makgeolli!
*2 Days / 1 Night trip done through Seoul Hiking Group
Location: in the South of the country, most easily accessed via Busan or Gyeonju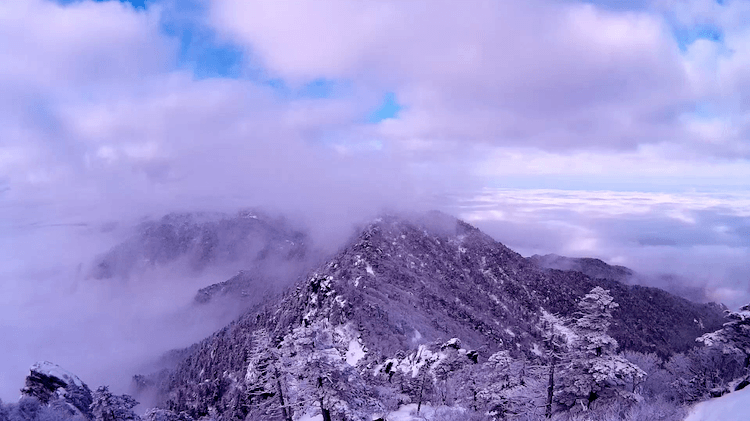 4. Jeju Island
It's impossible to talk about Korea without talking about Jeju Island. For whatever reason, we weren't really that impressed with Jeju (though we had a good time nonetheless), but Koreans praise it endlessly and flights out of Seoul are cheap so it's worth checking out if you have time. If you're into hiking, Korea's highest peak, Hallasan, is here as well. Though, to be frank, we also found this hike to be a bit boring, but it is the perfect hike for beginners.
Location: A short flight away from Seoul or a few hours by ferry from Korea's southern coastline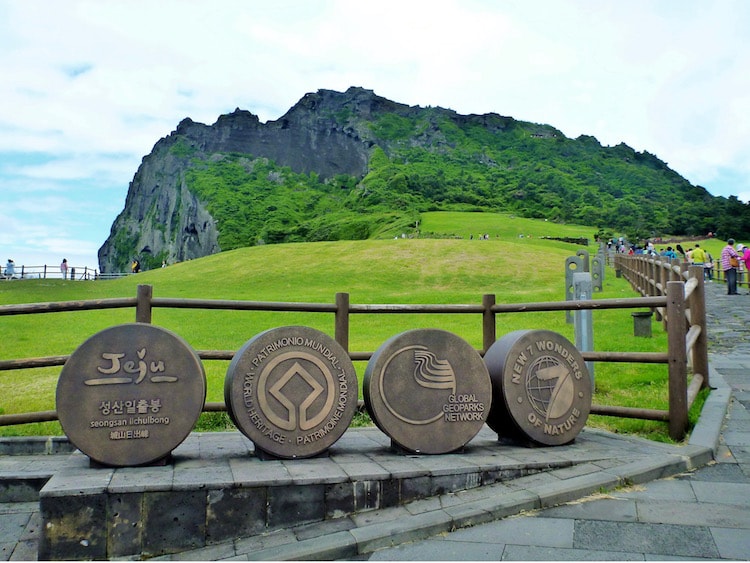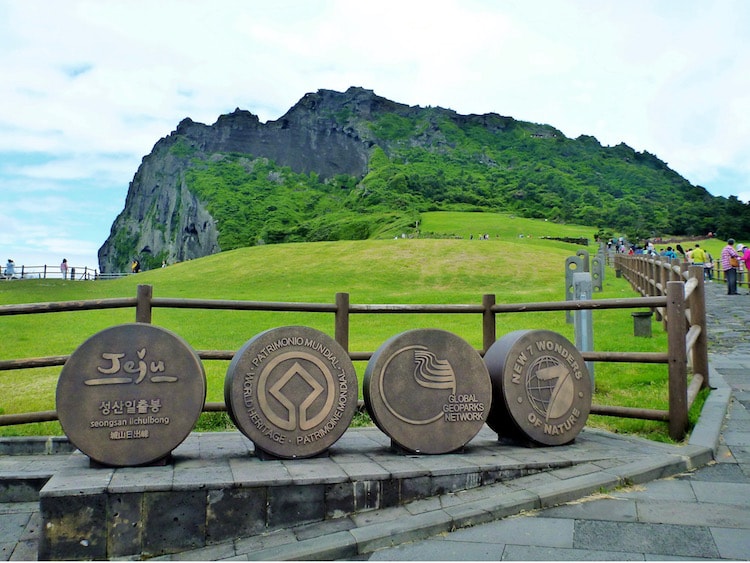 5. Saryangdo Island
This was one of our very first trips in Korea and it remains one of our favorites. This small, unspoilt island placed on Korea's southern coastline features a beautiful, relatively easy hike up along the island's ridge giving you a view of the surrounding islands and the deep blue sea.
*2 Days /1 Night trip done through Seoul Hiking Group
Location: off the Southeast coastline catching a ferry leaving from Tongyeong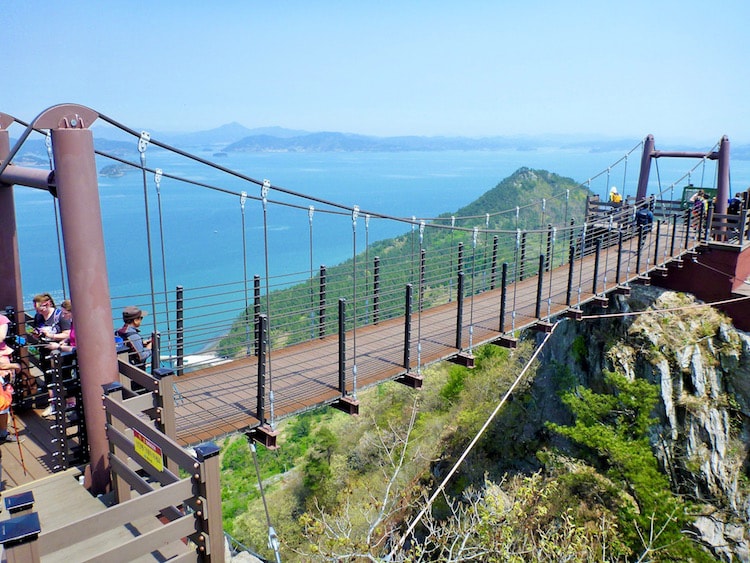 6. Sokcho
Sokcho is a pleasant little town on Korea's eastern coast famous for its fish market and beaches. It's also in a good spot for visiting a few other attractions. A mere 50 kilometers to the north is the DMZ (the Demilitarized Zone between North and South Korea) and the Goseong Unification Observatory which'll give you a very clear view of some of North Korea's mountains.
15 kilometers to the west is Seoraksan National Park and Sokcho often serves as the entry-point to this stunning National Park.
*3 Days / 2 Night trip done through Seoul Hiking Group including a visit to Sokcho, Seoraksan National Park Hike, and a 50 km bike to the DMZ
Location: on Korea's East Sea, not far from the DMZ and near Seoraksan National Park
7. Seoraksan National Park
If you read our article about 22 interesting things I learned while living in South Korea, you'll know that Koreans love to hike and Seoraksan is at the top of many people's lists.
Home to the 3rd highest mountain in Korea and the infamous "Dinosaur Ridge," a trek 13+ hours of grueling ups and downs that'll earn you serious points if you tell Korean hikers. It's painful, but the views and sense of accomplishment are worth it. If that sounds a bit too intense for you, there's plenty of shorter hikes as well as a cable car in the park.
* 3 Days / 2 Nights trip done through Seoul Hiking Group including a visit to Sokcho, Seoraksan National Park, and a 50 km bike to the DMZ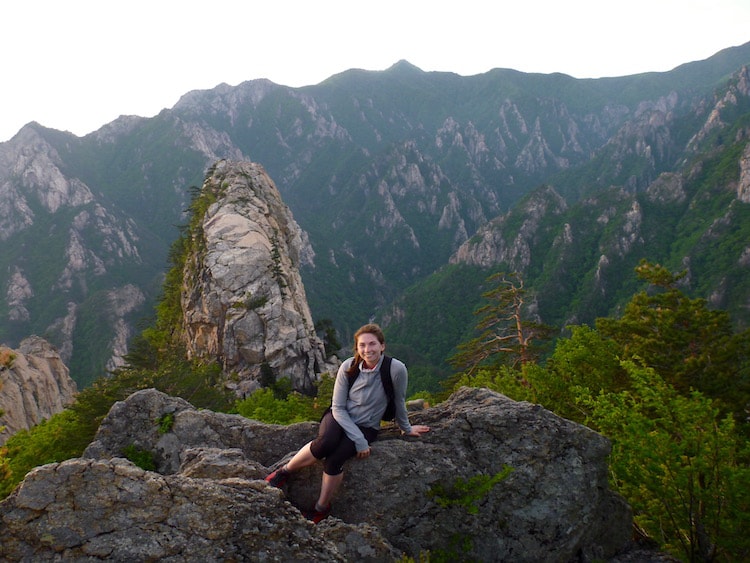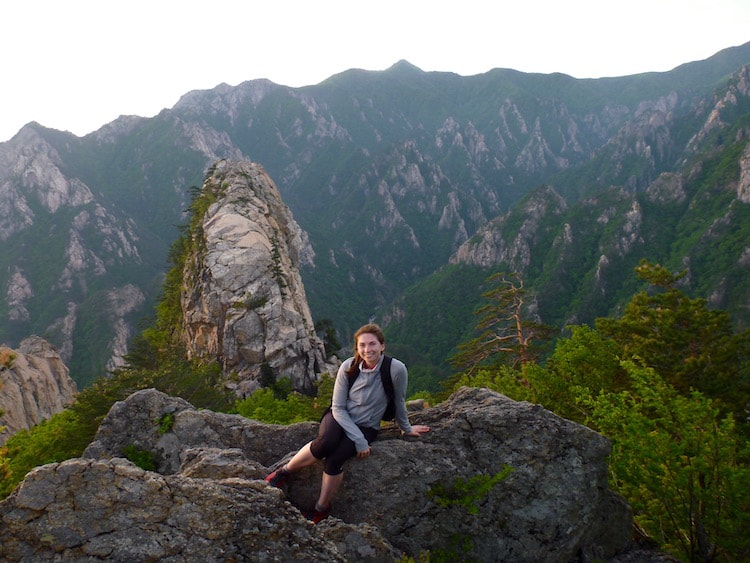 8. Gangneung
Though we just spent a single day here, there's a nice beach as well as a lake that you can rent bicycles to ride around. Plus, it's only 1 hour from Sokcho so it'd be easy to combine the two in a single trip.
Location: 1 hour south of Sokcho and Seoraksan National Park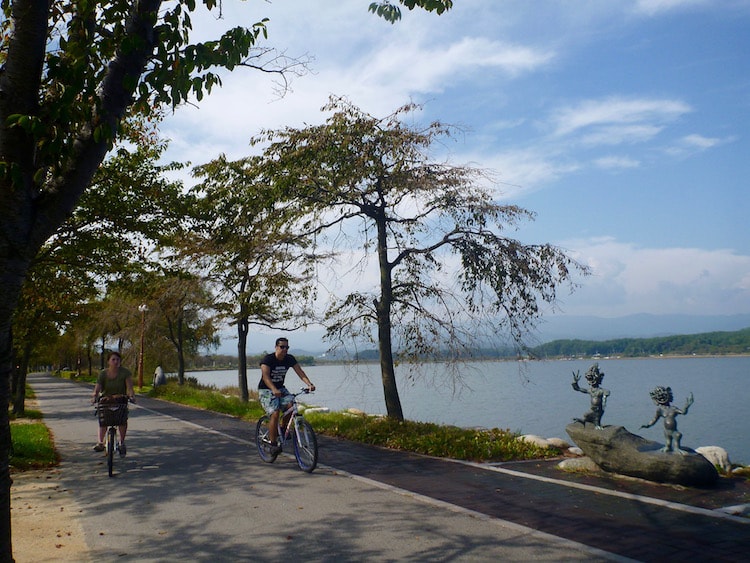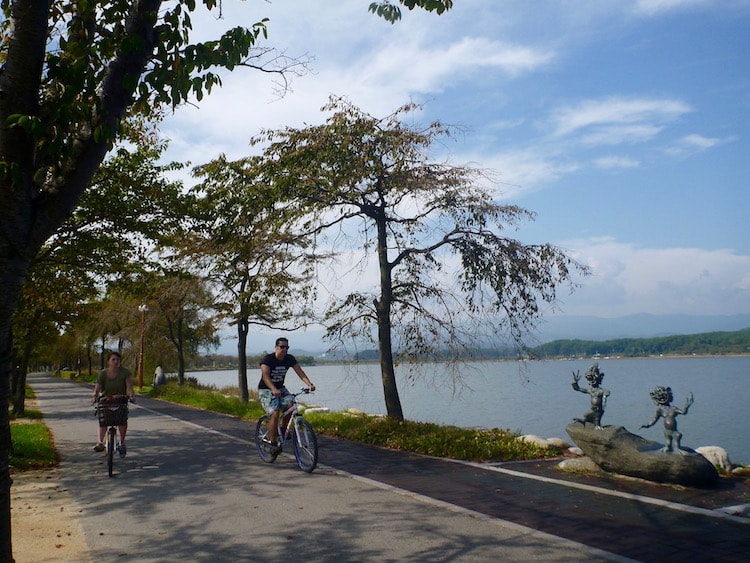 9. Pyeongchang (home of the 2018 Winter Olympics!)
Though the city itself is not much to look at, Pyeongchang is home to a number of ski resorts (including Korea's biggest and host to the next winter Olympics, Yongpyong) so it's a pleasant little trip in the winter.
* 3 Days / 2 Nights ski/snowboard trip done through Seoul Hiking Group
Location: about 3-4 hours southeast of Seoul in the middle of the country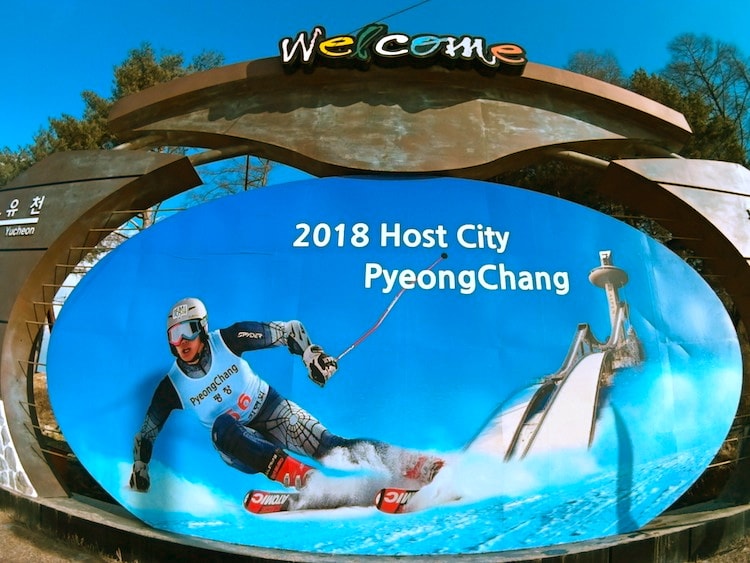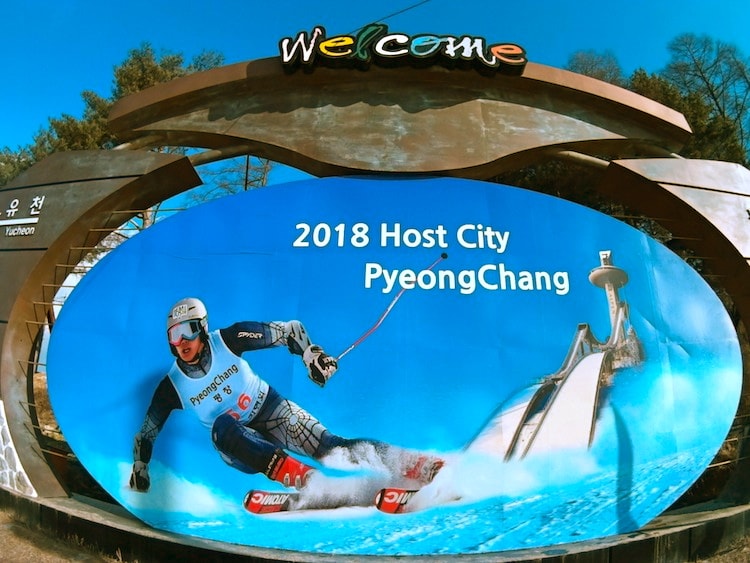 10. Ulleungdo Island
Arguably the most stunning place we've seen in Korea, words don't really do it justice so you can take a peek at the photos in this article here: https://livetravelteach.com/2015/10/02/chuseok-at-the-striking-ulleungdo-island-in-korea-gateway-to-dokdo/.
It's not really the easiest place to get to but I would certainly consider this to be the most impressive of Korea's islands. If you'd like to visit Dokdo, Korea's disputed island with Japan, you'll have to get here to first to take the ferry.
* 5 Days / 4 Nights trip done through Seoul Hiking Group including a day in Gangneung while waiting for the ferry
Location: just under 200 km from Korea's east coast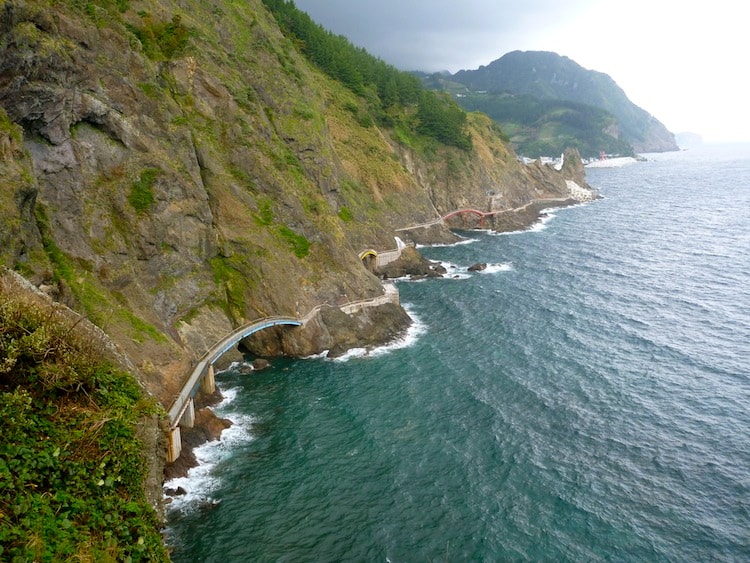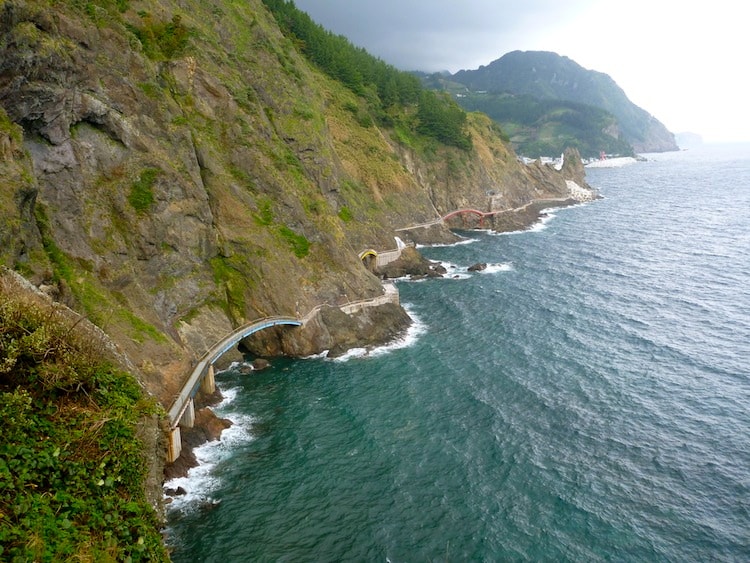 11. Jeonju + Maisan National Park
Though small, Jeonju is worth visiting for its cute little Hanok Village (a village of traditional Korean houses), pleasant atmosphere, and delicious Jeonju bibimbap.
Additionally, it's serves as a gateway to Maisan National Park, home to what we believe to be the most beautiful temples we've seen (and trust us, we've seen a lot) while in Korea.
Location: 2 hours south of Seoul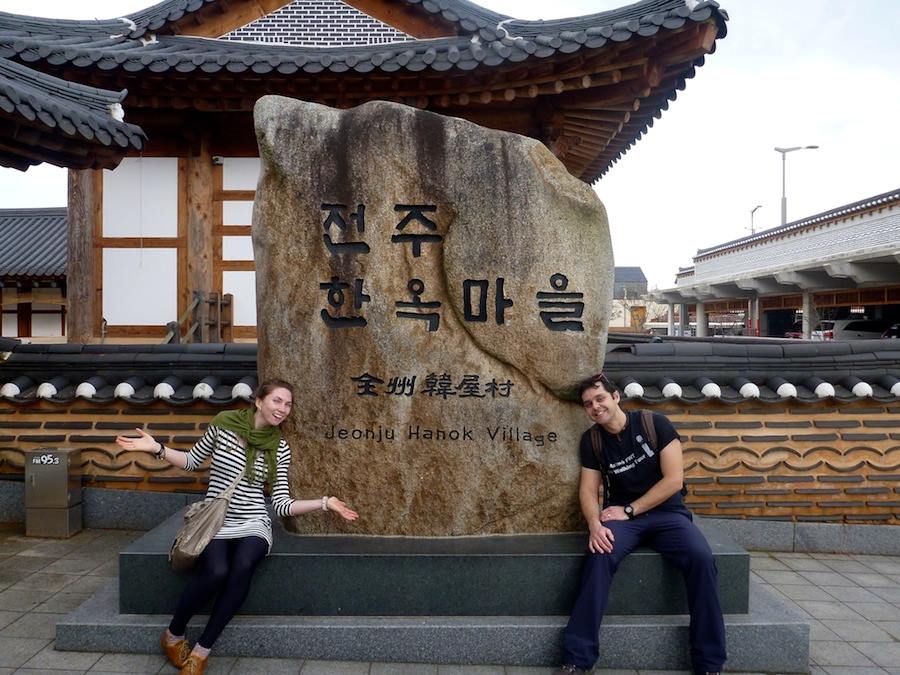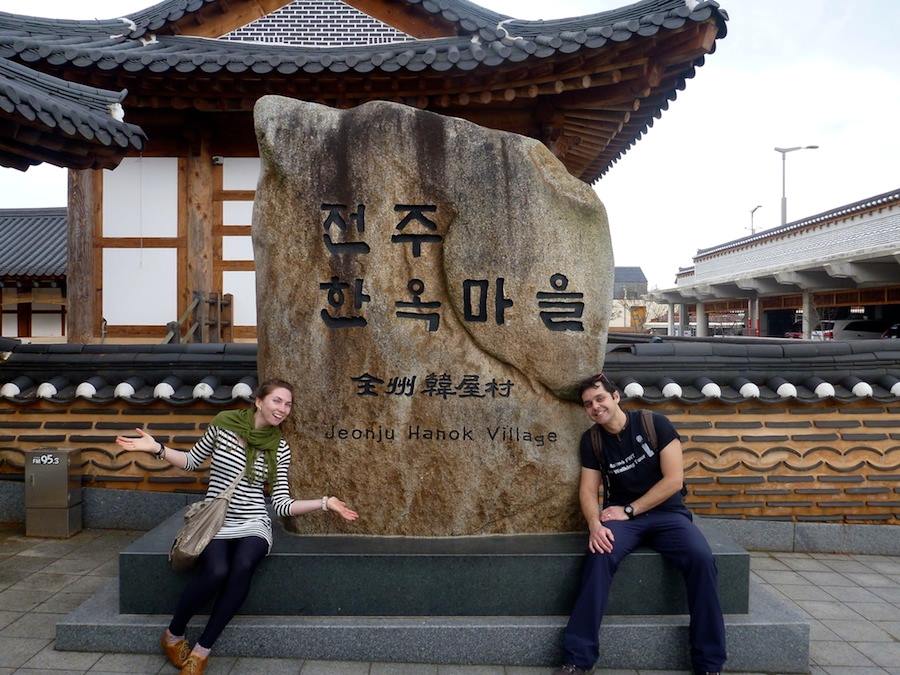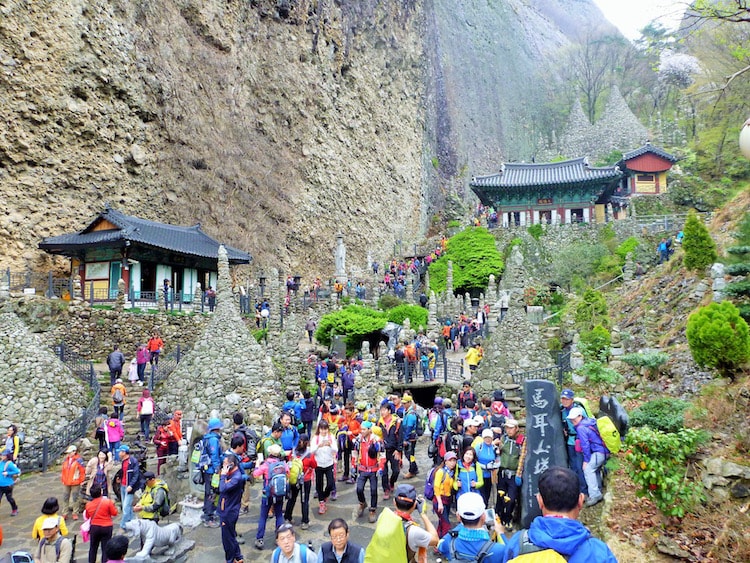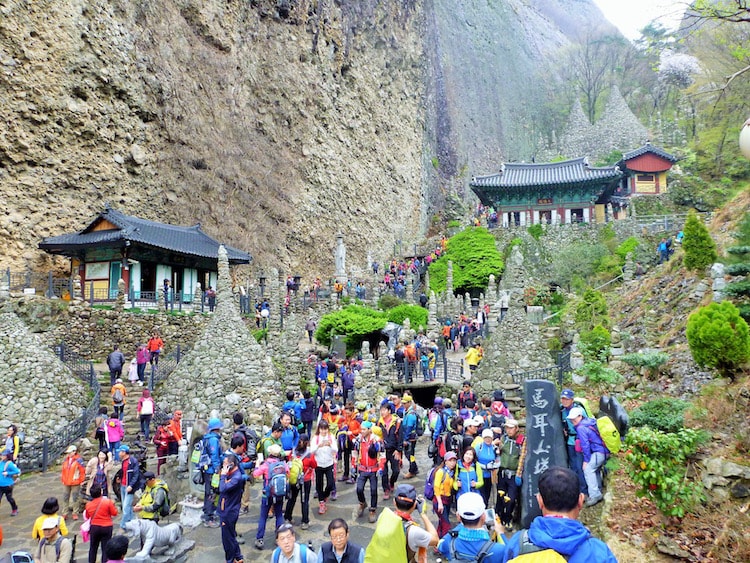 Extra tip: don't forget to visit the Reptile Café in Jeonju! Here, you can play with reptiles of all shapes and sizes (lizards, snakes etc..) while sipping on your coffee…. much more interesting than a visit to Starbucks. It was a bit hard to find so I think asking in your hostel, hotel or at the Tourist Info Center will be the best way to find it.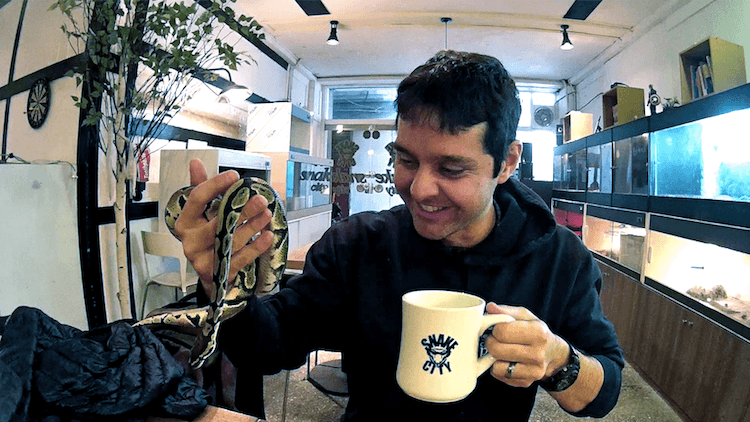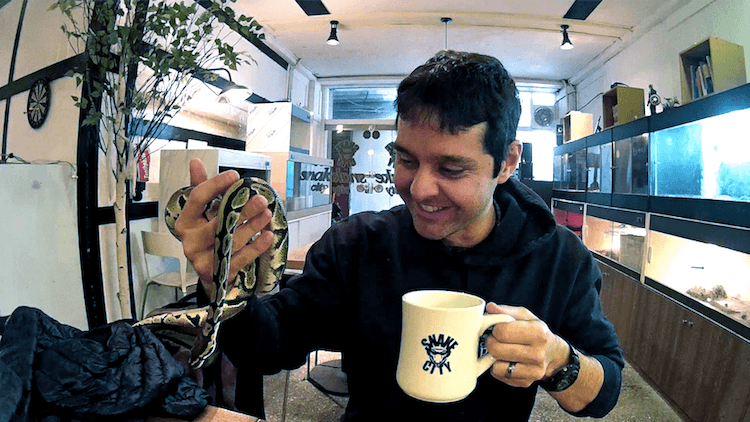 12. The Demilitarized Zone (the DMZ)
The most highly-fortified border in the world, this glimpse into the relationship between North and South Korea isn't to be missed.
Location: less than an hour north of Seoul
Extra tip: You'll have to take a tour leaving from Seoul to visit the DMZ… we found the cheapest way to visit the DMZ to be here: https://www.koridoor.co.kr/.
P.S.: If you would like to know how to visit North Korea itself, check out our article How to Visit North Korea on a Budget.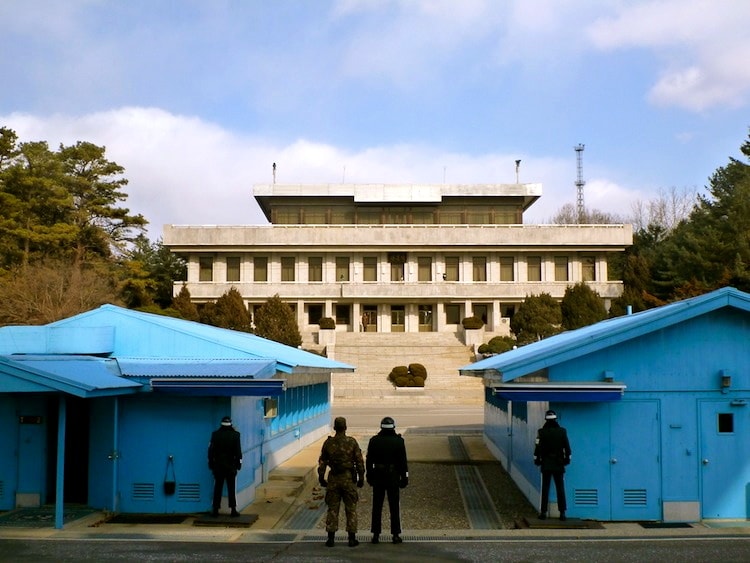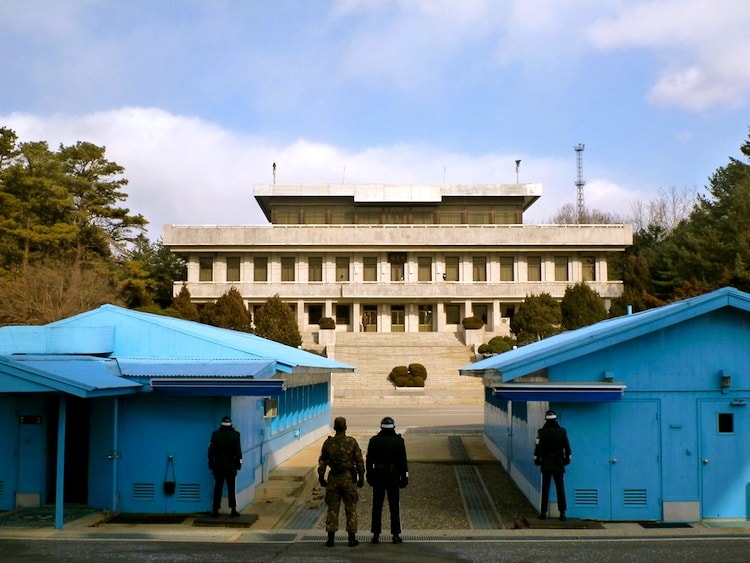 13. Suwon
Okay, so Suwon might not be at the top of most people's agendas, but seeing as we lived here and it's only an hour from Seoul, it seemed a shame not to include it. Suwon is famous for its position as capital in the past and its well-preserved fortress looping around the city….you can read more about things to do in Suwon here: https://outofyourcomfortzone.net/how-to-visit-the-free-samsung-museum-in-suwon-south-korea/
Location: an easy 1 hour or less bus ride from Seoul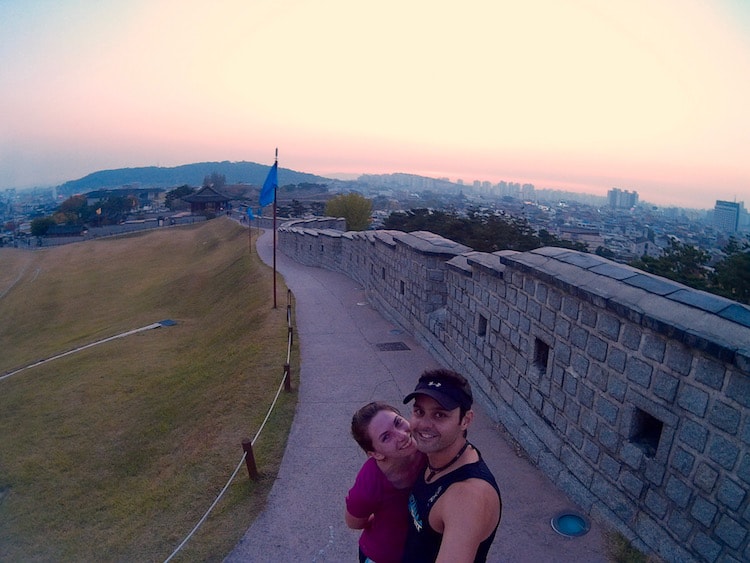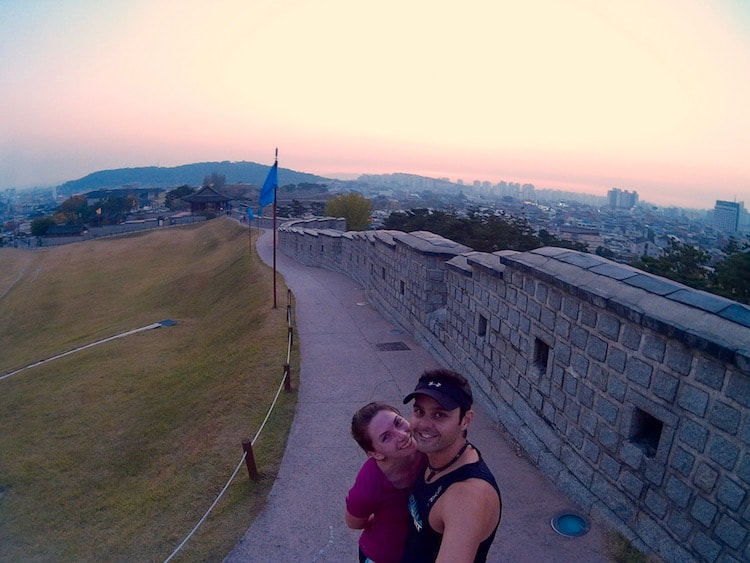 Safety tip: As you've noticed, many of the options above involve hiking in Korea's mountains (which was our favorite thing to do!). On one of these hikes we witnessed a person being rescued by a helicopter due to heat stroke and exhaustion. You can see the picture below. Not that we expect you to have to be rescued by a helicopter

but just in case, we recommend that you have a good travel insurance that covers hiking and climbing without equipment. Take a look at our article with the 3 best and cheapest travel insurances on the market to learn more about how you can protect yourself.
Though small, it's clear that South Korea packs quite a punch. So really, whether you are heading off to Korea as an English teacher or simply as a tourist, do your best to get out of Seoul for a bit… I'm sure you won't regret it!
P.S: We have been to all these places above, so if you have any specific question about any of them, please use the comments area below and we will answer as soon as we can.
Looking for other activities, excursions, and day trips around South Korea?
Then I recommend checking out GetYourGuide or Viator to explore your options and find the best deals. They offer everything from day trips to excursions to full travel packages around South Korea for several days. It worth taking a look.
GetYourGuide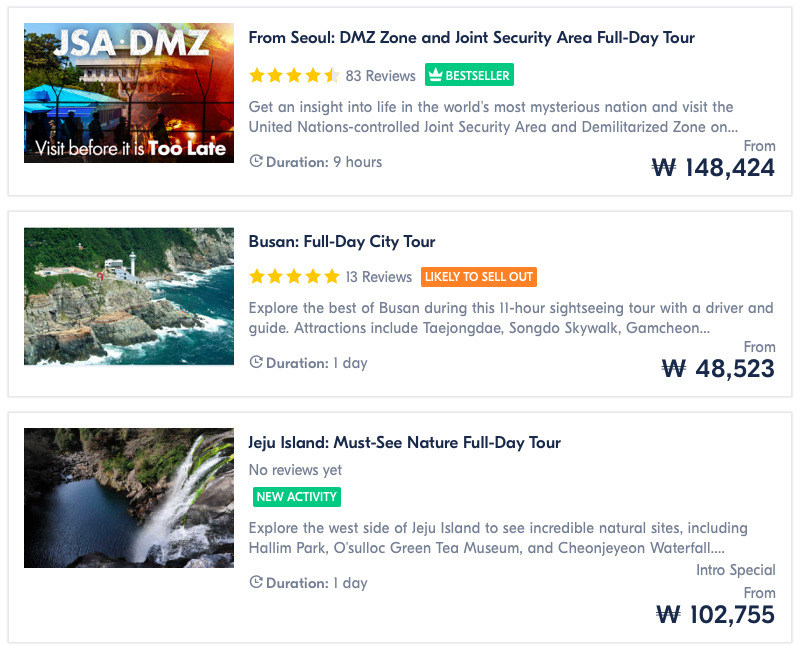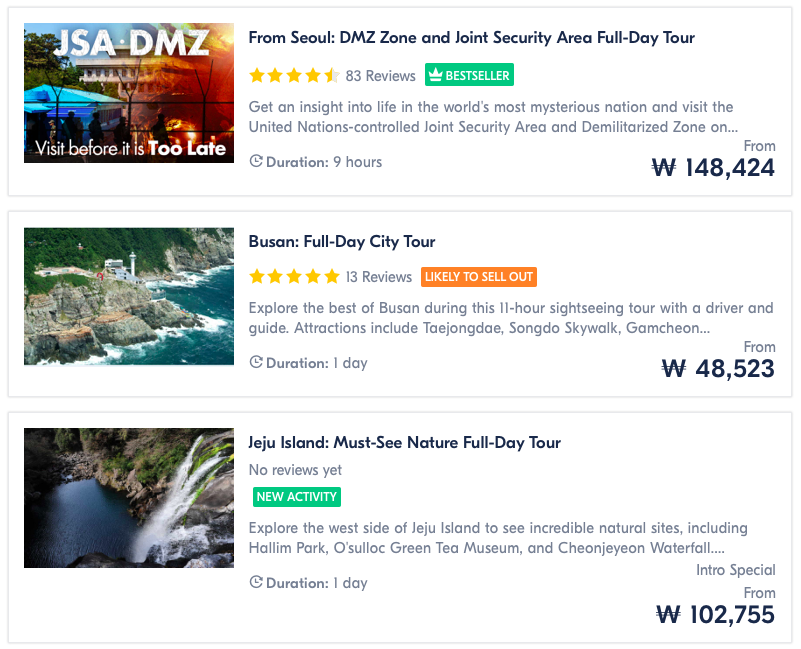 Viator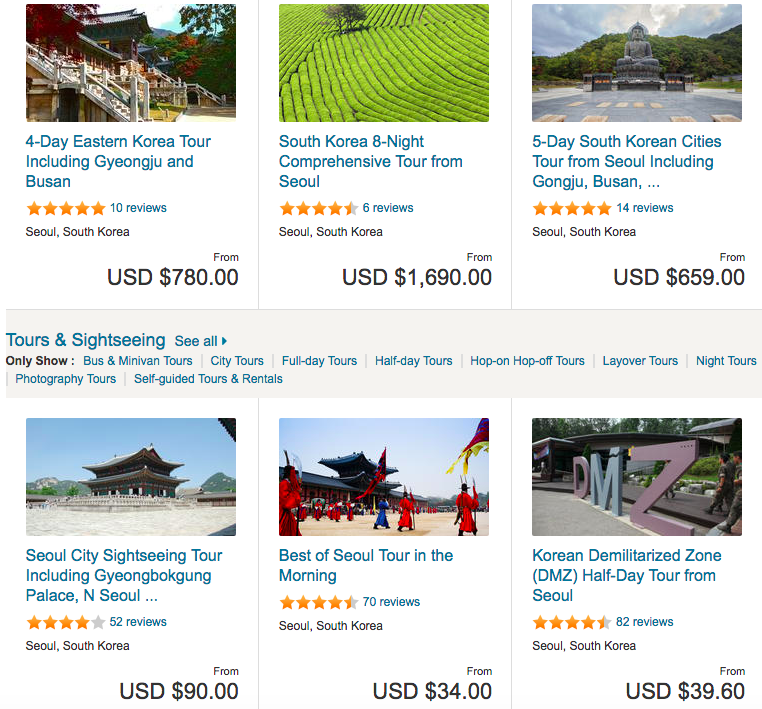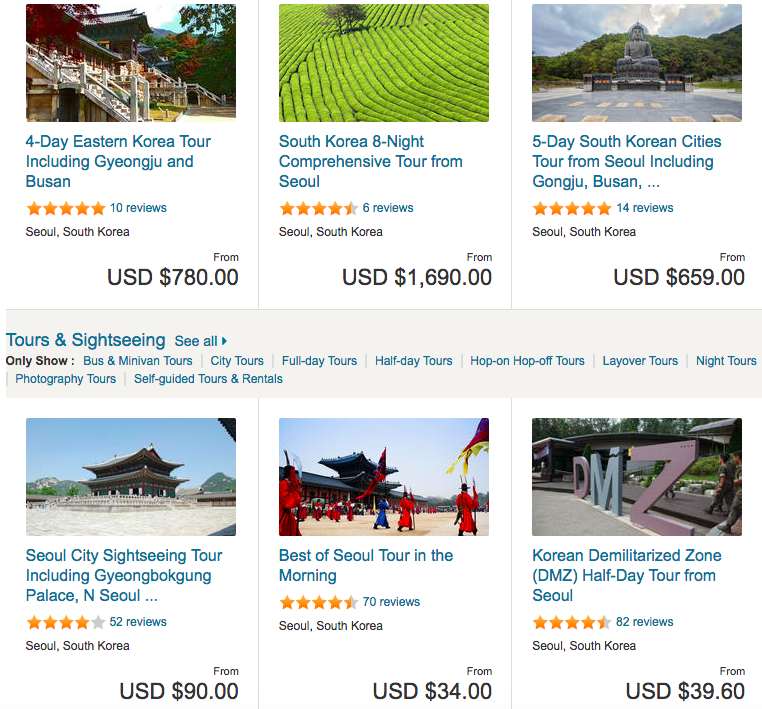 *This article was written by the website's contributing editor and author, Nikki Elliott. Nikki is an American who has several big backpacking trips under her belt and is currently teaching English in South Korea. If you wish to contact her about her article, please comment below.
And don't miss our other articles about South Korea (we lived there for a year):
The Cheapest Way to Visit the DMZ (Demilitarized Zone) and the JSA (Joint Security Area) in South Korea
22 Interesting Things I Learned Living in South Korea
How to Visit the Free Samsung Museum in Suwon, South Korea
How to Climb Bukhansan: the Closest Mountain to Seoul, South Korea
And North Korea (we visited for 10 days):
How to Visit North Korea on a Budget
101 Pictures of North Korea: Pyongyang – Part 1
101 Pictures of North Korea: Pyongyang – Part 2
Planning your next trip?

Then don't forget travel insurance! You don't want to get stuck paying a ton of money and ruining your trip if you get sick or have an accident without travel insurance. Our page with The 3 Best and Cheapest Travel Insurance on the Market can help you choose the right plan and will give you some discount coupons for the biggest insurance companies!

Already reserved your hotel or hostel? If not, our article with The 6 Best and Cheapest Websites to Find & Reserve Accommodation can help you out. You'll also find some promotions and discount codes.

Still haven't booked your plane ticket and want to save big? Take a look at our page with 16 Tips to Save on Flights where you'll also find the 4 best websites to buy your plane tickets.

And finally, will you need to rent a car during your trip? Then surely our page with The 5 Best and Cheapest Websites to Compare and Rent Cars Around the World will help you choose the best rental car and find a good deal.
To see more of my favorite travel companies and resources that let me travel so much for such a low cost, take a look at my special page of "81 Travel Apps & Resources."
And if you want to hear about new articles, check out our latest pictures, and read our newest updates, be sure to follow us here….
…..and subscribe to our newsletter below!