Last Updated on by Rodrigo @ OutofYourComfortZone
One of the greatest things about traveling is getting to learn about a culture, whether you are traveling far from home or simply going to a city next door. 
There's always history, new customs, food for you to try, and people for you to meet! But now, imagine those trips coinciding with the biggest events and greatest festivals in the world. Oktoberfest in Germany, Carnaval in Brasil, Holi in India, Tomorrowland electronic music festival in Belgium…
Typical festivals, traditional music, special clothing, and amazing cultural immersion! To help you choose which of these events to head to on your next trip, we've put together the 14 best and most popular events and festivals around the world & tell you exactly how you can get and attend to them. 
P.S. If you don't feel like dealing with the headaches of planning your own trip and sorting out event tickets/nearly sold-out accommodation, you can always participate as part of a small-group tour. In which case, I recommend Tourradar since it offers excursions to just about any event or festival worldwide: https://www.tourradar.com/e/festival-events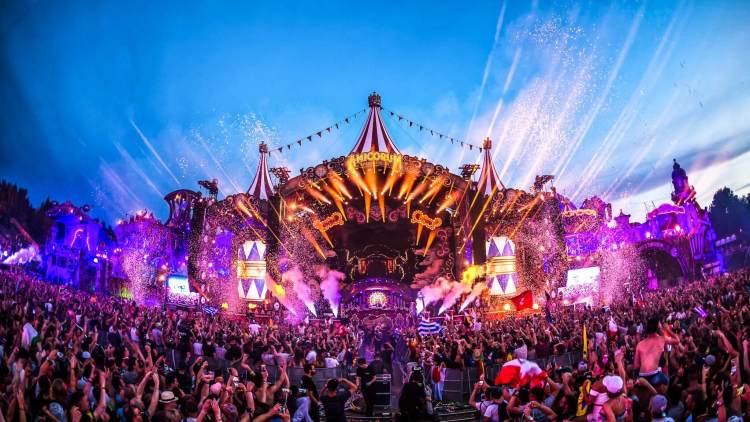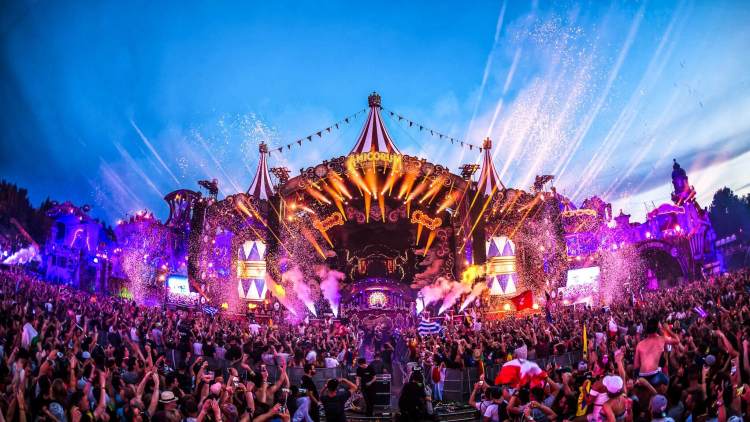 What are the best festivals and events around the world? 
Rock in Rio – Rio de Janeiro, Brazil

Lollapalooza – Chicago, United States

Tomorrowland – Boom, Belgium

Coachella – Indio, California, United States

Fuji Rock Festival – Niigata, Japan

Sziget – Budapest, Hungary

Glastonbury – Pilton, England

Oktoberfest – Munich, Germany

La Tomatina – Buñol, Spain

Long Night of Museums – Berlin, Germany

Day of the Dead – Oaxaca, Mexico

Street Carnaval – São Paulo, Brazil (or really anywhere else in Brazil!) 

St. Patrick's Day – Dublin, Ireland

Zagreb Christmas Market – Zagreb, Croatia 
   1. Rock in Rio – Rio de Janeiro, Brazil 
Rock in Rio is considered one of the biggest music festivals in the world…and it hasn't earned that title for nothing! This festival first began in 1985 with big names in rock from around the world including Queen, AC/DC, and Ozzy Osbourne.  
However, today the festival has grown beyond strictly rock to include artists from all genres of music like Iron Maiden, Pink, Black Eyed Peas, Muse, Drake, and Jessie J (all of whom were headliners from Rock in Rio 2019).
The event takes place every two years (so you'll have to wait until 2021, unfortunately) in the "Wonderful City" and lasts 7 days.  
How to go to Rock in Rio: 
It's very possible to go to Rock in Rio by traveling independently. However, you will have to plan well in advance, especially if you plan to stay in the city. Accommodation tends to fill up quickly and gets very expensive the closer you get to the event. 
The "Primeira Classe" bus company has great options for transfers for getting to the event once in Rio. A round-trip ticket costs just 100 reais (about $25 USD) and has pick up/drop off points spread strategically around the city, such as the city's airports and metro stations. There is also a bus option for anyone leaving from the state of São Paulo, with stops in Campinas, Santos, and in the capital Brasilia. However, be sure to book your bus well in advance from this website here (website only in Portuguese, unfortunately). 
Alternatively, to buy bus tickets to travel around Brazil in general, I recommend this article with the 2 best websites to buy bus tickets in Brazil. 
Bonus tip: if you are flying from within Brazil or elsewhere, try to fly into Rio's domestic airport, Santos Dumont. The airport is in the center of the city and the landing is, quite literally, the most beautiful flight I've ever done.  
   2. Lollapalooza – Chicago, United States
Lollapalooza is an alternative music festival that first began in 1991. However, it wasn't until 2005 that it really caught on and it was only in 2010 that it spread beyond the United States. Today, it has editions in 30 cities worldwide including Santiago, Buenos Aires, São Paulo, Berlin, and Stockholm.
Lollapalooza happens annually and is set for the 30th of July this year. The 2020 lineup hasn't been announced yet, but few of the headlining artists in 2019 were  Ariana Grande, Childish Gambino, the Chainsmokers, and Twenty One Pilots. 
How to go to Lollapalooza in Chicago: 
The festival takes place in Chicago's famous Grant Park, right in the center of the city and close to metro stops. So, getting to the event is quite easy. 
However, if you're looking for accommodation, as with Rock in Rio, you'll also want to plan ahead. 
Lolla's website also sells packages that include ticket entrance and accommodation, but they run out quickly. So if you're interested in visiting Chicago to go to the festival, start planning now. 
You can buy tickets for Lolla here.  
   3. Tomorrowland – Boom, Belgium 
Tomorrowland is one of the biggest electronic music festivals in the world. It happens annually in Belgium and has branched off elsewhere worldwide (there was a Tomorrowland Brazil in 2016, for example). Last year, there were more than 400,000 attendees…approximately 20X more than the city's local population of just 20,000 habitants. 
How to go to Tomorrowland in Belgium: 
The place where the event happens is called Dreamville, and it's just under a 15-minute walk from Boom's train station. Although, there are also free shuttle buses that make this route. 
You can also buy Tomorrowland E-train tickets, which cover a roundtrip journey from the main train stations in Belgium. So, the best way to get to Tomorrowland really is by train (especially because Belgium really isn't that big). 
You also have the option to take a bus directly from Brussels airport to the event. You can find more info about transportation to Tomorrowland and buy your tickets here. 
    4. Coachella – Indio, California, United States 
Coachella is a huge music and North American art festival. It first began in 1999 and it's set to take place April 10-12 and 17-19 in 2020. One of the most memorable shows was 2018 with an opening performance by Beyonce. 
If there's anyone out there who wants to take advantage of the Californian climate and lifestyle, this is the event! 
How to go to Coachella in California: 
It's not very difficult to get to Coachella. As with the other festivals, there are also buses that will get you there, with longer trips leaving from San Franciso, San Jose, and Los Angeles. Another one with pick up and drop off passengers at the Los Angeles international airport. You can learn more about these options here and buy tickets to Coachella here. 
It's also possible to rent a car to get to the festival or even take an Uber. 
If you're interested in renting a car to get to Coachella, I recommend taking a look at my article here with the 5 best and cheapest website to look for & book rental cars around the world.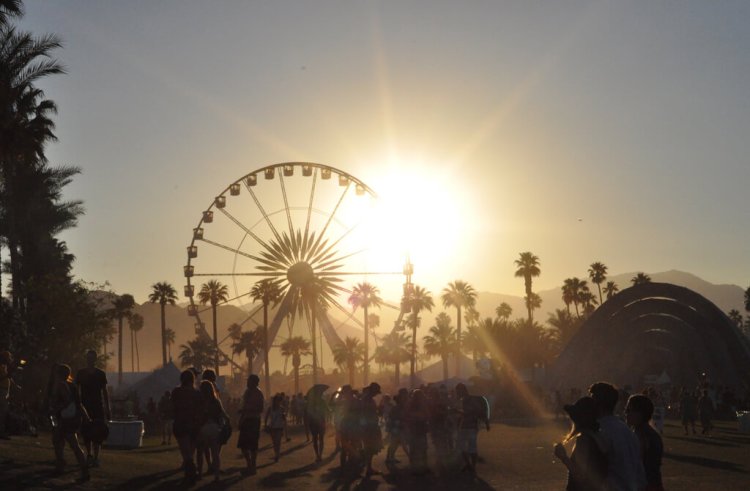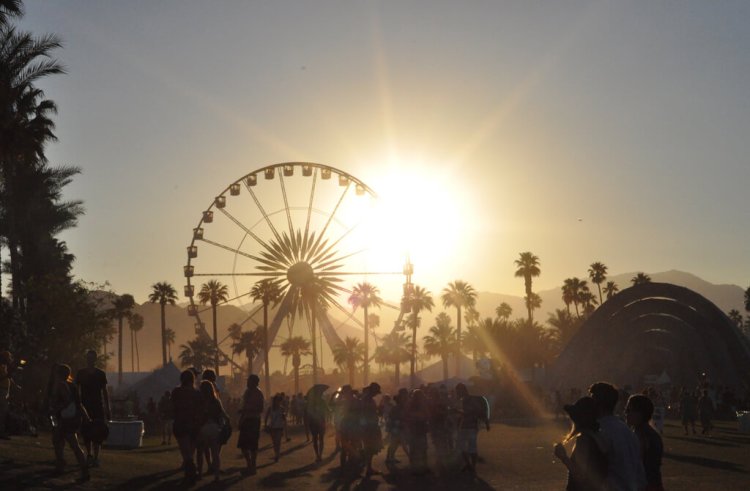 5. Fuji Rock Festival – Niigata, Japan 
The Fuji Rock Festival first took place in 1997 at the base of Mount Fuji and is today the largest outdoor music festival in Japan. Despite its name, the festival no longer takes place at Mount Fuji, and actually happens at the beautiful Naeba Ski Resort in Niigata. 
Set against the backdrop of the mountains, the festival venue is so big that you have to walk through the forest to get from one stage to another. Bob Dylan, Foo Fighters, Radiohead, and Coldplay are among past performers. 
The 2020 dates are August 21-23. The festival is usually in July, but these dates have been shifted around slightly to accommodate the 2020 Tokyo Olympics. In which case, if you have a long stay in Japan, why not take the opportunity to go to both Fuji Rock Festival and the Olympics in one trip! (And if you happen to be interested in learning how to volunteer for the Olympics, my article here will tell you all you need to know)  
How to go to Fuji Rock Festival in Japan: 
Despite its location in the mountains, it's not difficult to get to the festival. There is a bus that takes about an hour and leaves from Tokyo's Echigo-Yuzawa station. You also have train options. 
It is also possible to drive if you're accompanied by a local resident, but watch out for this because there are a number of citizens (Brazilians included) who aren't allowed to drive in Japan. Or if you prefer, you can also take a taxi directly from the station to the event for 10,000 yen. 
P.S. if you're heading to Japan for Fuji Rock Festival or visiting any neighboring countries as well, here are a few of our articles that might help you plan your trip: 
   6. Sziget – Budapest, Hungary 
"Sziget" means island in Hungary and is the name of this river island in Budapest where one of the best music festivals in Central Europe happens. And luckily, this island happens to be right in Budapest itself, making going to Sziget a great chance to explore this part of Europe and get to know some of its festivals and events. 
Sziget is one of the biggest multi-genre music festivals in the region and happens annually. The lineup in 2019 included big names like Ed Sheeran, Foo Fighters, and Florence + The Machine. 
Oh, and it's pronounced "see-get." 

How to go to Sziget in Hungary: 
Thanks to its verryy convenient location, it's very easy to get to the festival directly from Budapest. You can get there by public transportation or even by car. But if you go by car, make sure you reserve your parking spot in advance. Because, like hotels, these fill up quickly.
You can get tickets to Sziget here.  
As to getting to Budapest in the first place – you can get cheap flights to Budapest from just about anywhere in Europe. Start your search with my article with the 3 best and cheapest websites to book your flights.  
   7 – Glastonbury – Pilton, England
Glastonbury has certainly earned its spot on our list of the best festivals since it is considered one of the biggest open-air festivals in the world! Beyond contemporary music, you'll also find dance, theater, and other art performances. 
England is well-known for its innumerous music and art festivals. Many of them happen in the summer (like this one), so you can easily combine Glastonbury with others that interest you. 
Glastonbury 2020 is set to be June 24-28 and will include performances by The Killers, Miley Cyrus, and Bastille (among lots of others). 
How to go to Glastonberry in England: 
Glastonbury is about 3.5-4 hours from London, making it relatively easy to get to. The event itself happens at Worthy Farm (which also happens to be a real, working dairy farm!). 
If you're leaving from London or other areas of England, it's possible to get there by bus with National Express, the event's official partner. Tickets for the events are already available. 
It's also possible to get to Glastonbury by train at Castle Cary station, and then catch the free bus that goes directly to the festival. 
   8 – Oktoberfest – Munich, Germany 
Oktoberfest is one of the most popular events in Europe and the biggest in Germany. Beyond its massive size, it's also a place where you can soak up some Bavarian culture through traditional clothing, local food, and lots of beer that will be made specifically for the event. 
Despite the name, Oktoberfest actually begins in September and goes until the first Sunday of October. This is done primarily for the sake of the weather, which is usually still pleasant in the 9th month of the year. 
You can read more about the event and its traditions on the official Oktoberfest website. 
How to go to Oktoberfest in Munich, Germany: 
There's no secret to attending Oktoberfest. The festival happens in the heart of Munich and is very easy to access via public transportation. And if you are arriving from another city by train, Munich's central train station is just a 15-minute walk from the center. 
It's also worth mentioning that public transportation runs more frequently and has a special schedule during the event. 
And unlike some of the other events above, you do not need to get a ticket to Oktoberfest nor need to pay any kind of entry fee.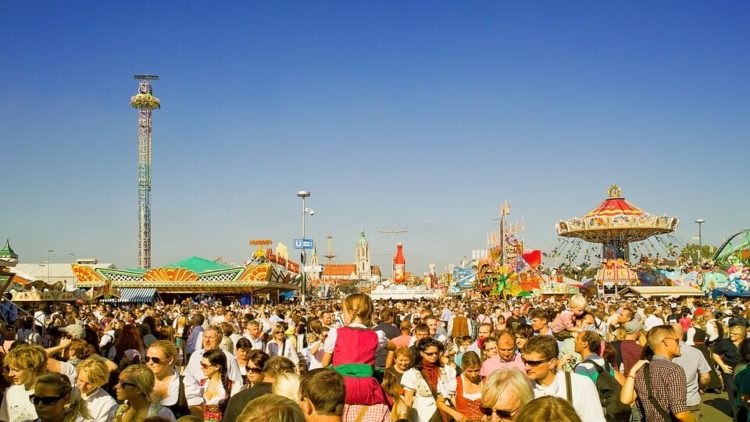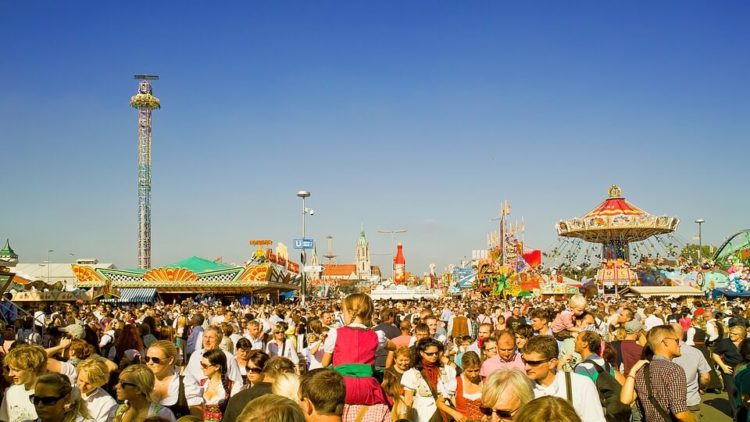 9 – La Tomatina – Buñol, Spain 
One of the greatest "food fight" festivals in the world happens in Spain. Although it's a bit of a strange tradition, the event attracts tourists and locals alike each year. 
During La Tomatina, participants begin hurling tomatoes at each other after the first shot at 11 AM and continue until the second shot an hour later. Afterward, the rest of the day is filled with parties, music, and dancing. And no need to worry, these tomatoes are produced exclusively to be used for the event. 
How to go to La Tomatina in Spain: 
Buñol is located a little more than 1 hour from Valencia and 3 hours from Madrid. Getting there by train is very easy. Once at the Buñol train station, it's simply a 10-minute walk to Plaza del Pueblo, where the event takes place. 
If you want to stay in the city, make sure to book accommodation in advance. The next Tomatina will take Wednesday, 26 August 2020. 
And do keep in mind that foreigners have to pay a 10 euro entrance fee. You can buy your ticket (as well as book additional transportation & travel packages) on this website here.  
P.S. Want to extend your trip and follow an itinerary starting from Spain which includes 4 "cities," 2 "countries," and 2 "continents" in just 6 days? Then check out our 6 Day Malaga, Ceuta & Gibraltar Itinerary! 
   10 – Long Night of Museums – Berlin, Germany 
This German capital has plenty of diverse events and festivals throughout the year. However, one of the most interesting and unique events is the Long Night of Museums. 
One night a year in October, you'll have access to the best museums in the city for one single entrance price. The price is 20 euros and will give you access to more than 70 museums from 18:00 to 2:00 AM the next day. 
How to go to Long Night of Museums in Berlin: 
When you buy your ticket, you'll receive a map with all of the participating museums marked. Many of these museums will be on Berlin's Museum Island, right in the middle of Berlin. 
As part of your entrance ticket, you'll also get access to free shuttle buses that take you from museum to museum so you don't lose time. Learn more about this and the event here. 
   11 – Day of the Dead – Oaxaca, Mexico 
Many people have fallen in love with "Coco," the Pixar film that revolves around the Day of the Dead in Mexico. But beyond the film, truth is that is this event is something very traditional throughout Mexico and there are many ways families celebrate together. 
Mexico City, for example, has many free events (like street parades). But it's in Oaxaca and in other smaller cities in the country that you can grasp the true traditions of the day – parades, street music, typical food, and colorful skulls all around you. 
How to go to Day of the Dead in Oaxaca, Mexico: 
Oaxaca is a bit more than 6 hours from Mexico City. However, it's possible to fly directly to Oaxaca from Mexico City or anywhere else. But to avoid an expensive trip, it's best to plan your trip and reserve accommodation and plane tickets early. 
And, of course, there's no entry fee or tickets need to join the celebration. But if you're looking for a more complete experience, there are always the options for tours (like those from Tourradar) that could be just what you're looking for.  
    12 –

Street Carnaval – São Paulo, Brazil (or really anywhere else in Brazil!) 
And why is Carnaval in São Paulo ranked among the best festivals in the world? Well, Brazil is already famous for Carnaval, between the parades in Rio and the street carnival in Salvador. During this event, thousands of tourists from all over the world come to Brazil to enjoy the party. 
And although Carnaval just about anywhere in Brazil is impressive, São Paulo's carnival has been steadily growing since 2014. Last year alone, it stretched over 500 street blocks and followed 300 different parade routes! All complete with plenty of glitter, flashy outfits, and mini Carnaval marches. 
The promise is that in 2020 São Paulo will be the largest Carnival in the country! 
To know more about the many carnivals in Brazil, check out our article with the 7 Best Cities to Celebrate Carnival in Brazil. 
How to go to Carnaval in São Paulo, Brazil: 
All you have to do is get to São Paulo where street parties and carnival celebrations are spread throughout the entire city. The best way to get to these spots is by train or metro since many streets will be blocked and it's hard to go by car or bus. 
The website Blocos de Rua will give you a more complete overview of the program and the agenda for 2020 (sorry, it's in Portuguese only)  – https://www.riocarnaval.org/brazil-carnival/sao-paulo.html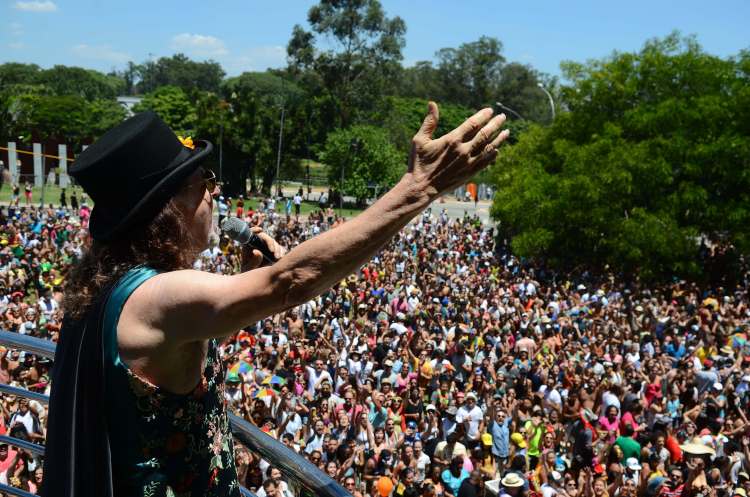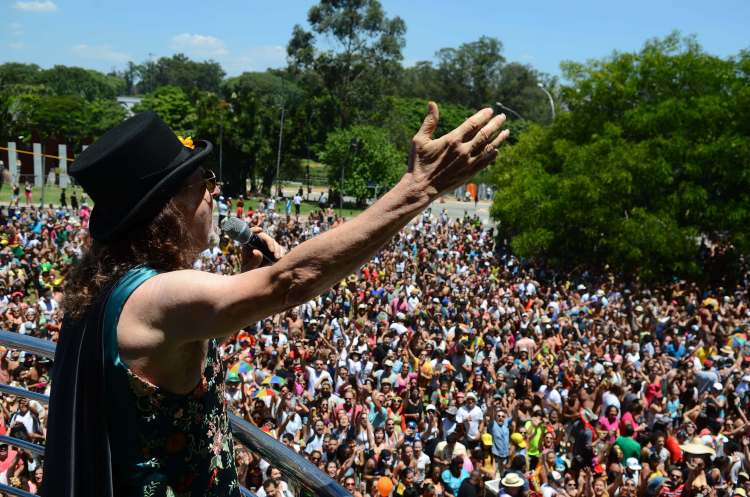 13 – St. Patrick's Day – Dublin, Ireland

 
There's no way St. Patrick's Day could be left off a list of the biggest and best festivals in the world! St Patrick's Day, named for the patron saint of Ireland, is celebrated on the 17th of March each year. 
On this day, Dublin turns completely green and the elusive four-leaf clover pops up everywhere as the symbol of the event.  
St. Patrick's Day in Dublin is a great option for anyone who likes to party. During the day, you have parades and shows. By night, pubs around the city are ready to welcome celebrators with drink and other specials. 
How to go to St. Patrick's Day in Dublin: 
The party happens all over the city, but most of the events are concentrated in the city center. 
And, as you can probably expect, things get very expensive around this time. So, make sure to plan your trip to Dublin early. 
    14 – Zagreb Chrismas Market – Zagreb, Croatia

 
When we talk about Christmas markets, the first place most people think of is Germany. Or perhaps France and Austria. 
However, one of the best Christmas Markets is actually located in Southeastern Europe. 
You'll find ice skating, shows, and presentations about just about everything. Typical Croatian food is easily found, along with hot, mulled wine. 
And perhaps the biggest advantage of all? You can enjoy this festival for a much, much cheaper cost than what you'd find in other major European capitals. 
How to go to Zagreb Christmas Market: 
Zagreb might seem to be hidden on the map of Europe, but it's really only a 4-hour drive from Vienna. Otherwise, you can fly to Zagreb pretty easily from anywhere in Europe. 
Zagreb's Christmas markets are spread all over the city, but the majority of them are in the city center. Luckily, once in Zagreb, it's very easy to get around the city either by public transportation or on foot (although it may be a bit cold). 
The easiest way to take part in these festivals and events around the world 
As I mentioned above, if you don't feel like planning a trip, don't have the time, or would simply prefer to travel with other people, you can get to just about any festival or event in the world with a small group tour. The best part about going with a tour is that you won't need to worry about transportation to the venue, accommodation selling out, tickets, or really anything else!
And as I also said, Tourradar has festival tours to a ton of different events around the world. Take a look….beyond the list above, you might even find events there that you've never heard of!
https://www.tourradar.com/e/festival-events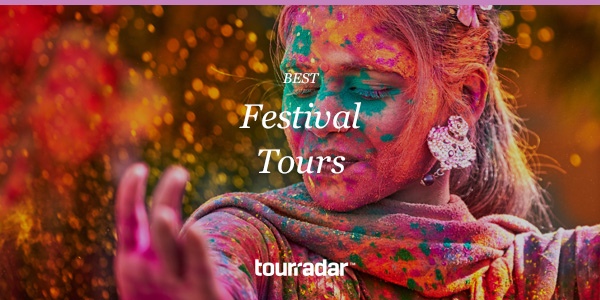 In Conclusion…
Traveling is always an enriching experience…but getting to know and experience the best festivals in the world makes everything even more special. Because talking to locals, trying typical foods, learning a little more about the culture and customers is really what traveling is all about. 
So, what do you think of the list above? Any you would add? Or have any other questions about any of them? Let me know in the comments area below and I'll get back to you! 
Planning your next trip?
Then don't forget travel insurance! You don't want to get stuck paying a ton of money and ruining your trip if you get sick or have an accident without travel insurance. WorldNomads is ideal for adventurous travelers, backpackers, or anyone looking to be protected during their trip. They cover almost every single activity you can image! Plus, you can have a 5% discount with the coupon code comfort5.
Already reserved your hotel or hostel? If not, we recommend Booking.com. They have a huge selection of hotels and hostels all over the world. Plus, in most cases, you can cancel your reservation up to a few days before the check-in date without any costs! 
Still haven't booked your plane ticket and want to save big? Take a look at Kayak and Momondo. They are flight aggregators that combine several other ticket search websites to make it easier for you to compare prices and make sure you are getting the best deal. 
And finally, will you need to rent a car during your trip? Then check out Rentalcar.com to search and compare car rental companies from all over the world on a single website. Then, you can find the cheapest price for the best car!