Last Updated on by Editor
Pittsburgh: I bet you've heard of it even if you don't know why. Maybe because of the Pittsburgh Steelers!?!?
Well, that could be it. But there's definitely more reasons to get to know Pittsburgh beyond just its famous football team.


Why visit Pittsburgh?
Just take a look at this picture. Here's the heart of Pittsburgh where 3 rivers meet: the Allegheny, Monongahela, and Ohio. Cool, isn't it?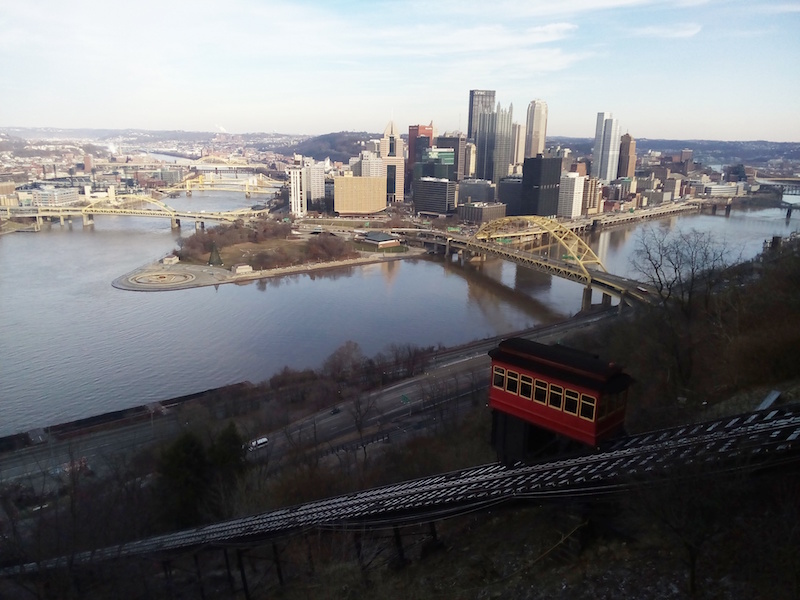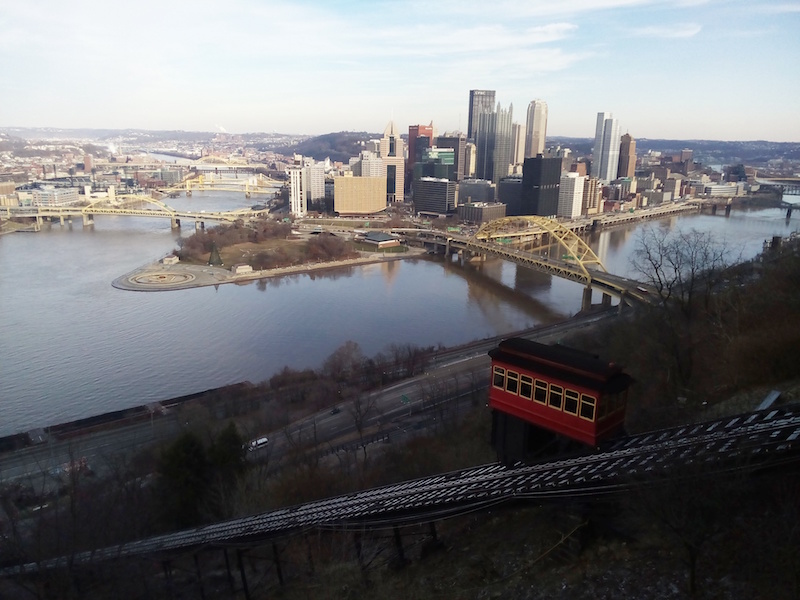 Besides being the second largest city in Pennsylvania, it also has some interesting recent history. Throughout the 19th century and up 'till the 70s, Pittsburgh was known as "Steel City." This is exactly where the football team's name came from….the Steelers! It was the heart of heavy industry in the United States.
However, the deindustrialization of several regions in the United States hit Pittsburgh hard at the end of the 70s….so hard that its population of 600,000 went down to the 330,000 of today. That's a crazy big amount of a population to lose.
Pittsburgh went through some bad times in the 80s and 90s with a not-so-good reputation for tourists. More recently, however, it has begun to be revitalized and become a bit of a hipster mecca. Which is just another reason to visit it and soak up some of this revitalized culture.
Oh, and if you're looking to enjoy the mountains of Pennsylvania, visit Laurel Highlands. The region is just fifty-five miles from Pittsburgh and is great for outdoor activities.
14 Reasons to Visit Pittsburgh (including Pittsburgh's main attractions)
To admire the picture-perfect City Views
Well, just by looking at the picture above, I think it's easy to see why I'm saying this. The meeting of 3 rivers, central park, and the cable car right next door. It's definitely picture-perfect!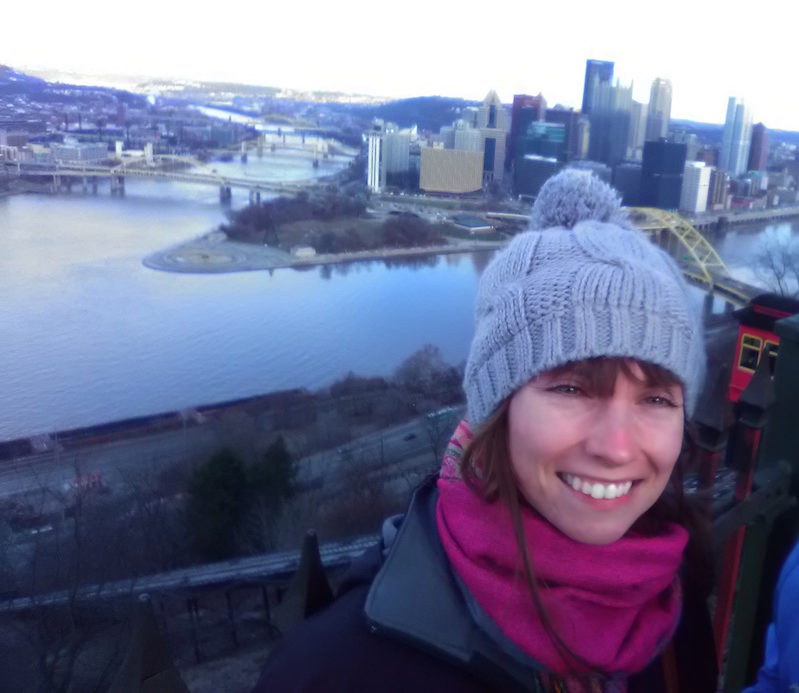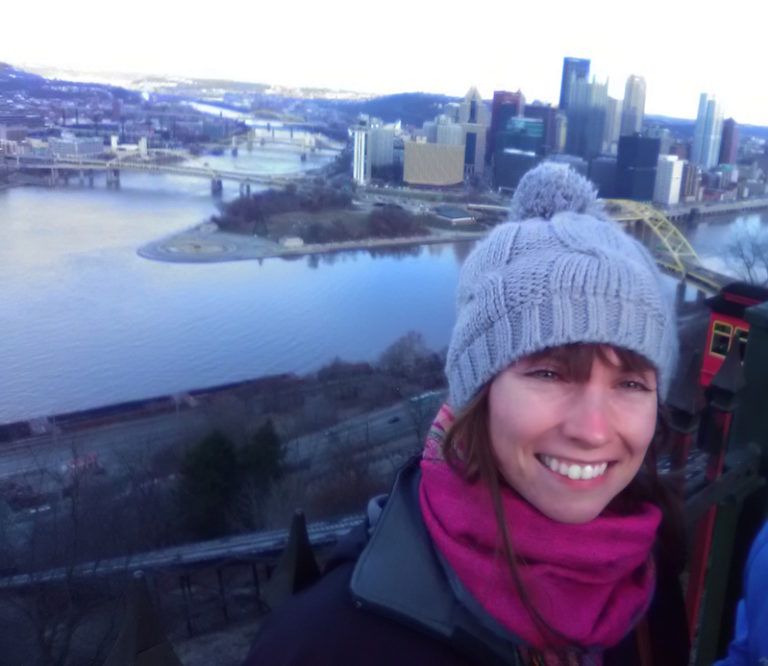 To take the main cable car to the top of Mount Washington (Duquesne Incline)
If there is ONE thing you have to do during your visit to Pittsburg, this is it. Besides learning about the history of this funicular that has been in service (with a small interruption) since 1877, you can also see the view of the classic Pittsburgh postcard.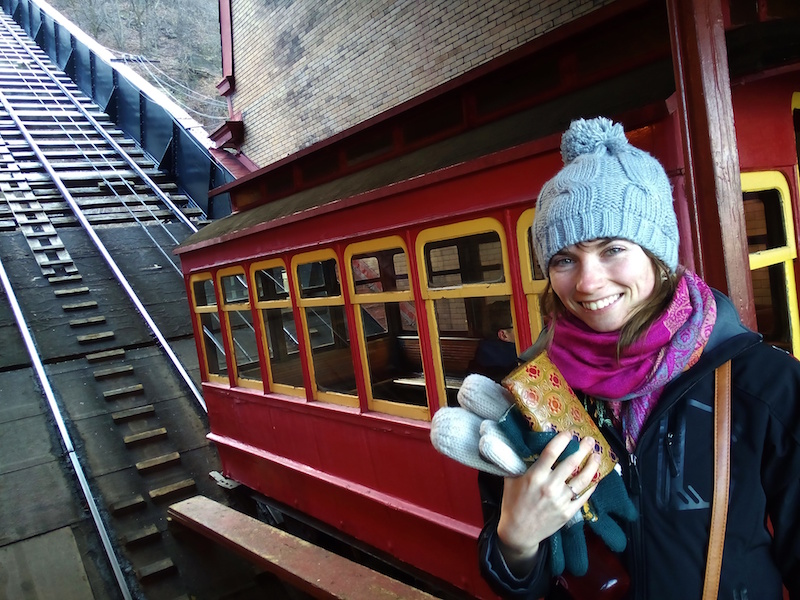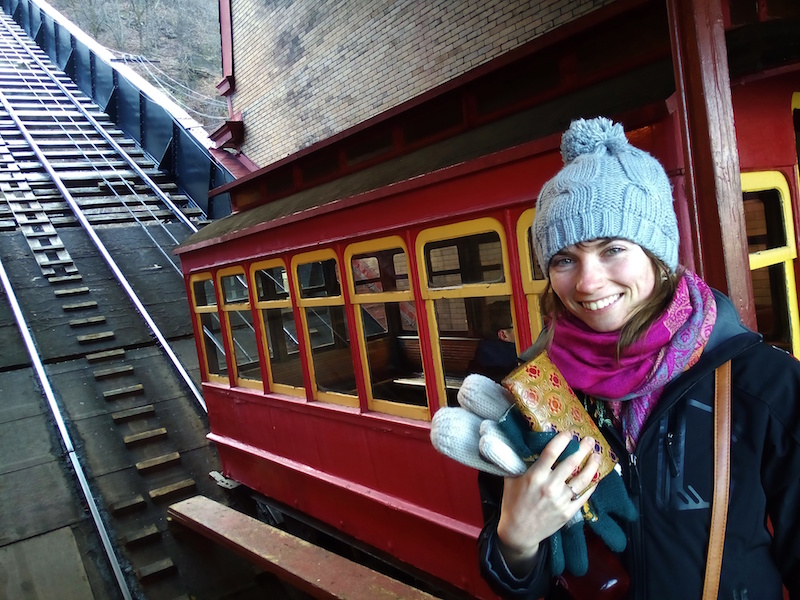 To take the second most famous cable car to the top of Mount Washington (Monongahela Incline)
Okay, I admit this one doesn't have the same view as the first one. But it'll still give you another good view of the city's skyscrapers.
To get the best views on Mount Washington
Speaking of Mount Washington, once you're on top, explore a bit to have a great panorama of the city.
To grab a beer in the "Strip District" watching a Steelers game
As I mentioned before, the Steelers are one of the most famous football teams in the United States. And the people of Pittsburgh are crazy for them. So, don't miss the opportunity to go to a game (if it's football season) or just go to a sports bar and watch with other fans.
To walk around Point State Park and be at the heart of a postcard
That little round park right at the point where the 3 rivers meet? That's Point State Park! There may not be many attractions in the park, but you'll get an alternative view of the city, the PNC Park Baseball Stadium, and the ruins of Fort Pitt, an old British fort from the 1700s. There is also a museum about the fort.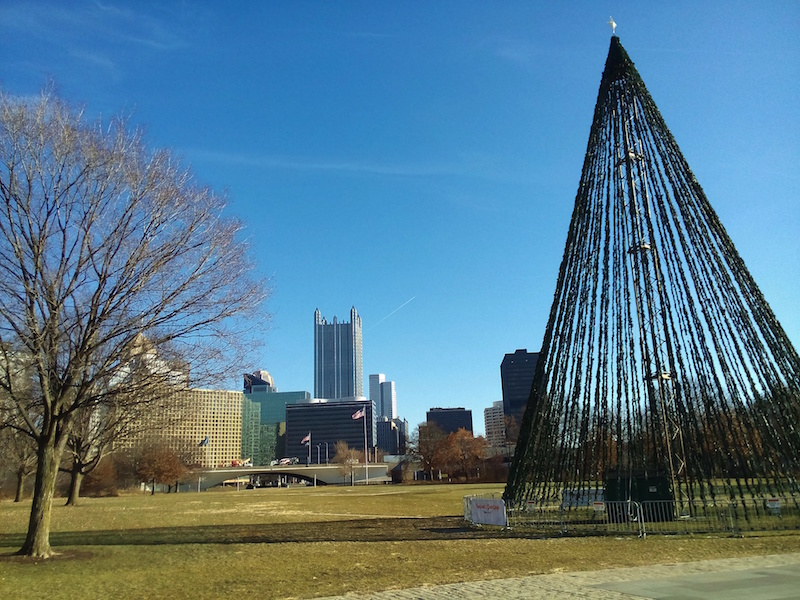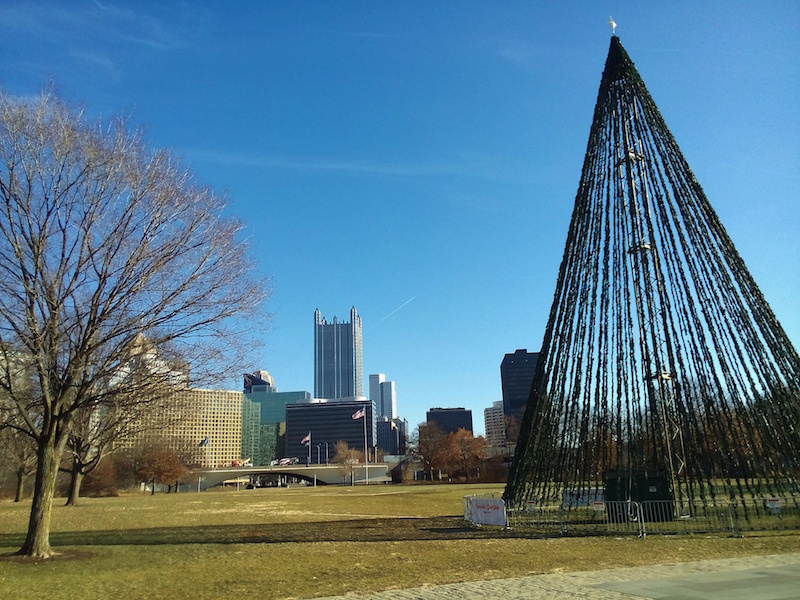 To watch a game in the PNC Park Baseball Stadium
Speaking of PNC Park…. its location is just perfect at the junction of the 3 rivers that cut through Pittsburgh. Besides watching a baseball game, you can also enjoy the views. Just think of how many baseballs were lost in the river….
To cross one of Pittsburgh's 446 bridges!
Also called "the city of bridges," Pittsburgh is officially the city with the highest number of bridges in the world….it even has 3 more than Venice, Italy! So, even if you don't want to, you'll have to cross at least one of the 446 bridges to visit Pittsburgh.
To get some exercise along one of the city's 3 rivers
If you are staying near the rivers, why not go for a little jog to get some fresh air and see the sights.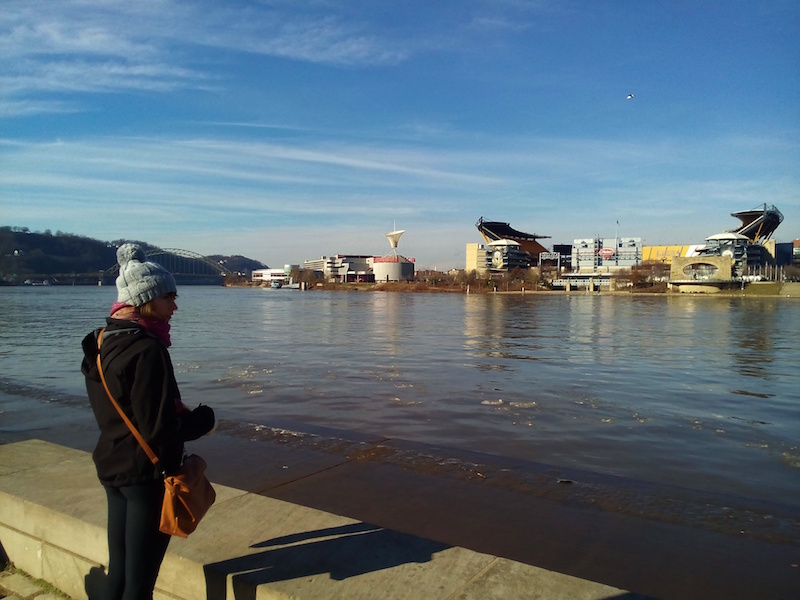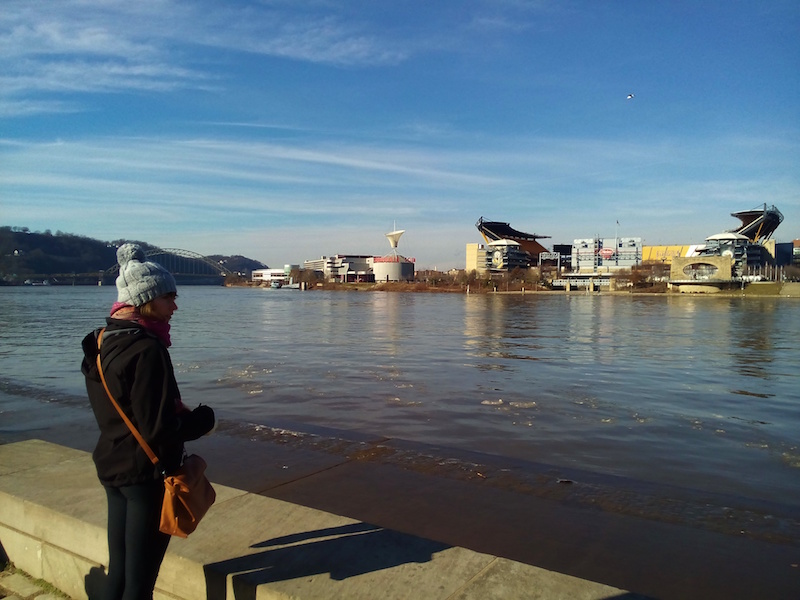 To visit the University of Pittsburgh's campus
As with many American cities, the local university is almost always worth visiting….and the University of Pittsburgh is no exception. The university was founded in the 1700s and today has nearly 30,000 students – which means that you'll find plenty of old, unique buildings to admire.
To explore the Cathedral of Learning in the University of Pittsburgh
Of all the university buildings, this is the most interesting one to visit. Besides being the highest educational building in the world, it also has incredible interior architecture and unique Nationality Rooms decorated to represent various countries. When you go, make sure you don't miss the view from the top floor (accessible via the main elevators).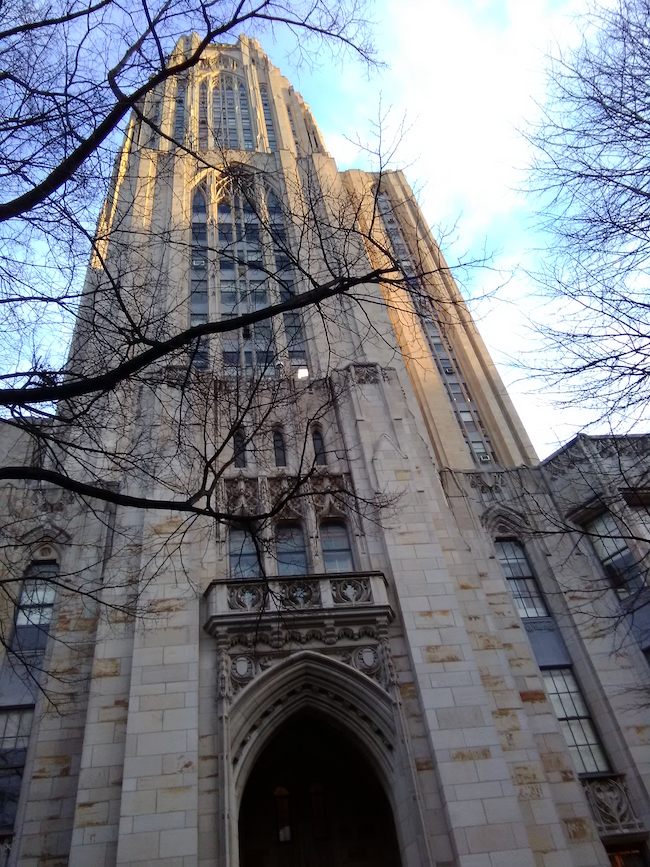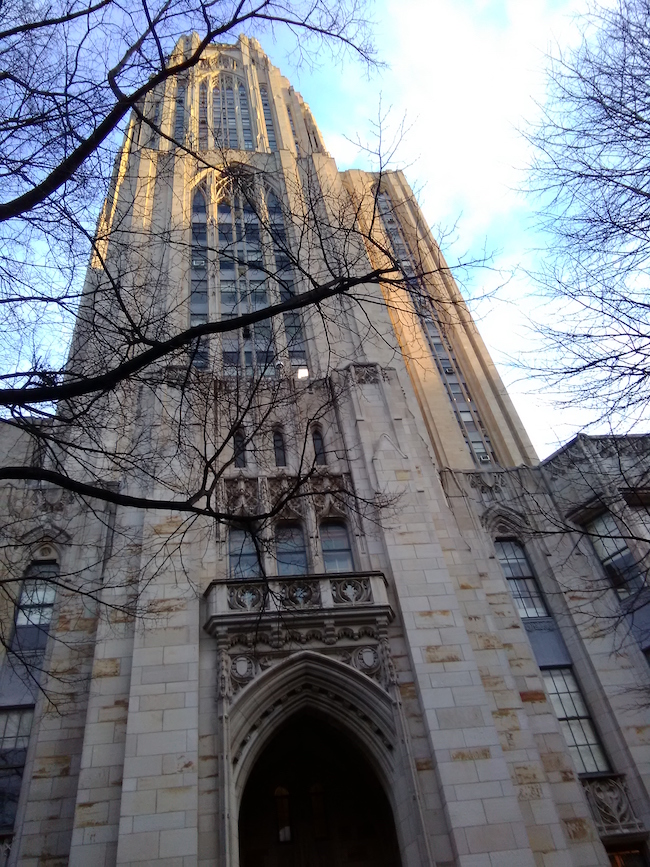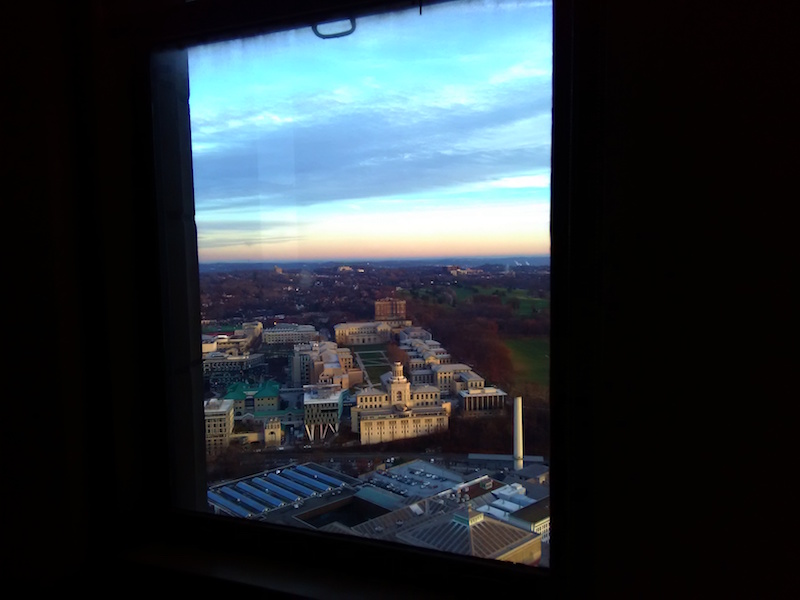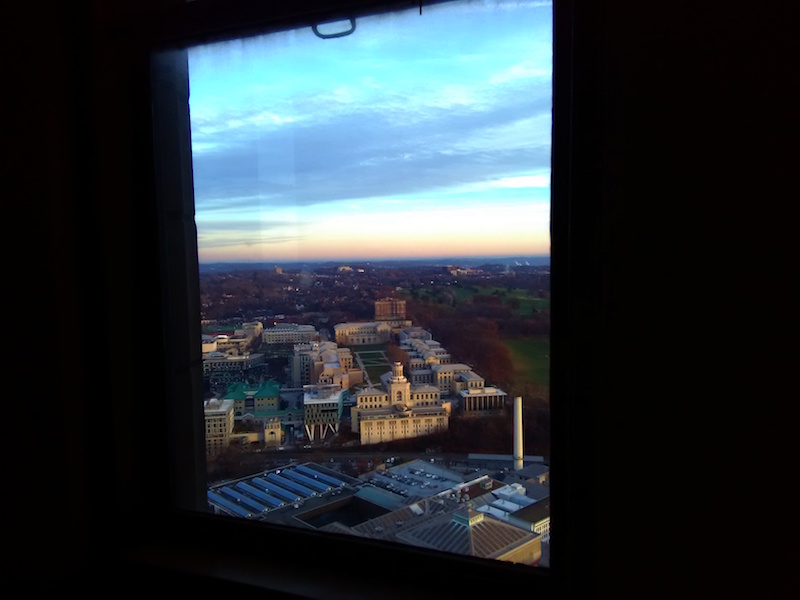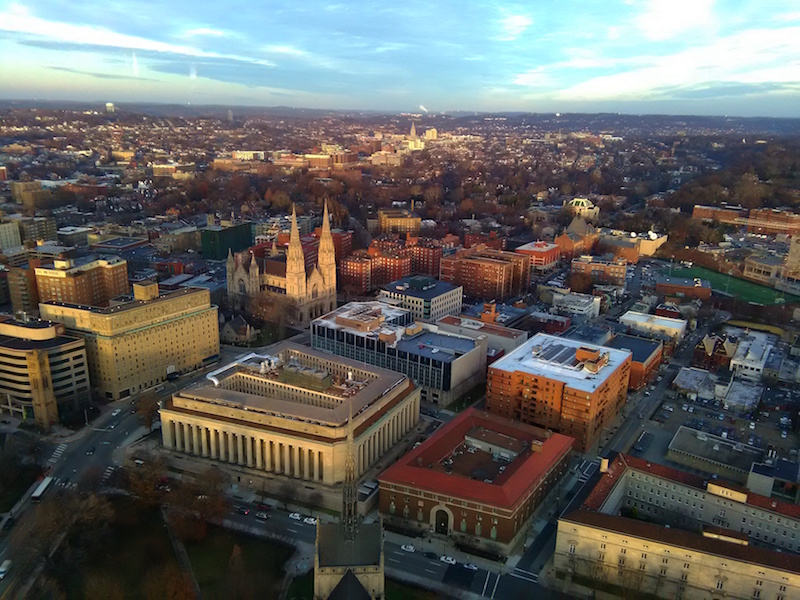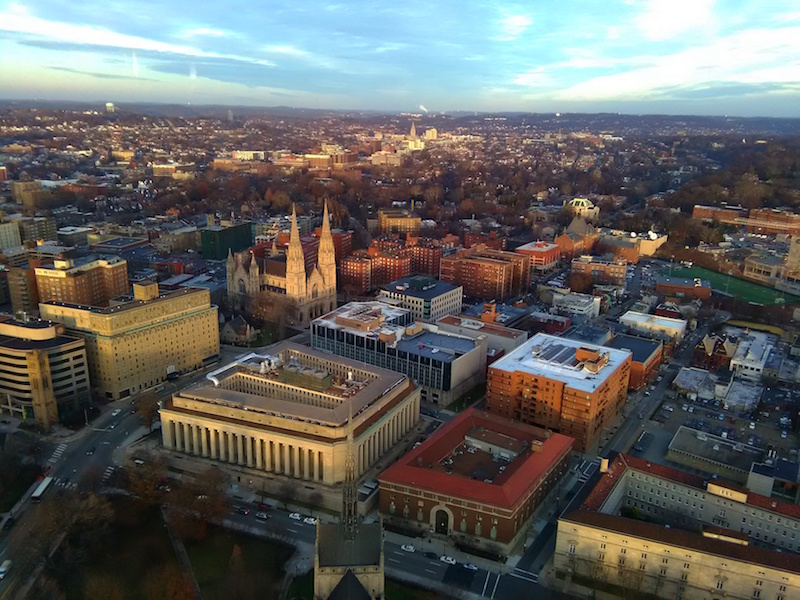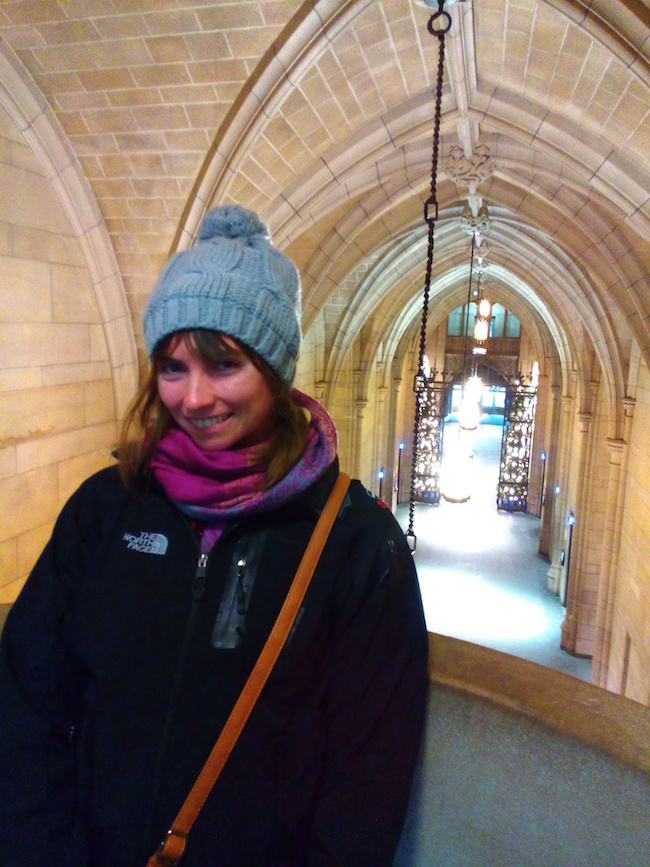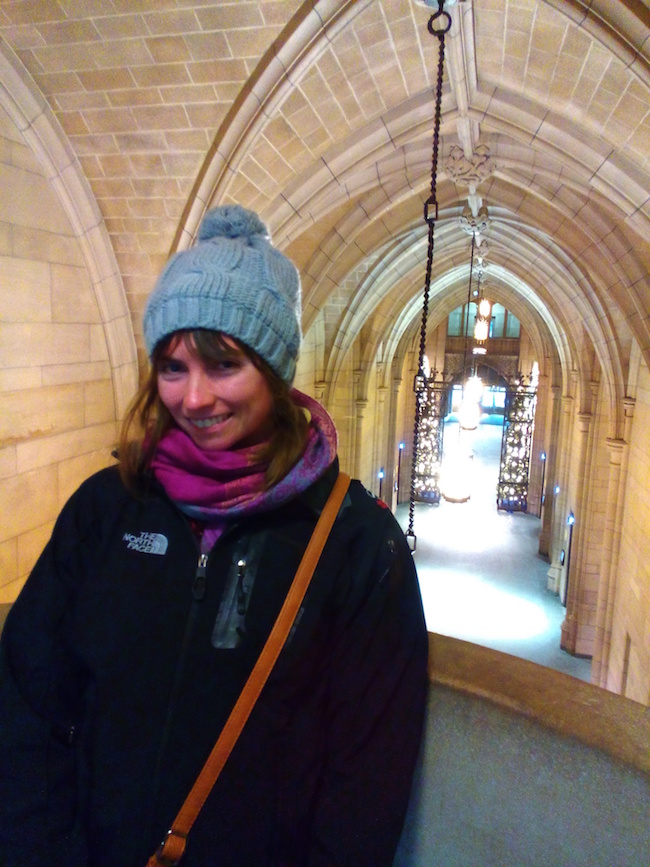 To smell the Flowers at the Phipps Conservatory
If you're already near the university, you can go next door to visit Phipps Conservatory in Schenley Park. Alongside a visit to the park, the conservatory has a wonderful botanical garden both indoor and outdoor. A perfect option for anyone who likes flowers and green things in general.
To become a Scientist at the Carnegie Science Center
Another cool place to stop is Carnegie Science Center – a center financed by an old industrialist of the city, Carnegie, who ended up being one of the richest men in the world during his time. It's a great place if you're into science and technology in general….or if you are traveling with kids!
To be a Kid Again at Kennywood Amusement Park
Once again, another good attraction when traveling with children (or even without them!) is to visit Kennywood Amusement Park in the Pittsburg metropolitan area. With all types, this park is about 19 kilometers (12 miles) from the center of the city.
How to get to Pittsburgh?
It's easy! You can fly to its main airport or catch a bus or train from Philadelphia (the biggest city in Pennsylvania) or from Cleveland (the second biggest city in Ohio).
Where to stay in Pittsburgh?
I stayed close to an area called the "Strip District." It's a cool area with a lot of restaurants, bars and little neighborhood stores. From here, you can get to downtown Pittsburgh by public transportation or even walking!
In this area, there's an abundance of hotels. I ended up using Airbnb and it was by far the best option in terms of cost x benefit. Staying in a hotel in the same area we were in would have easily been twice the price.
If you want to learn more about Airbnb and also get $26 free on your first stay, take a look at our article here which will explain it all.
As I already mentioned, Pittsburgh isn't a place people usually think of being one of the main tourist attractions in the United States. But if you are ever in the area, this underrated city is worth a visit between its history, picturesque postcard views, and for pulling itself back up from its ashes after the factories closed. Don't miss out!
Pittsburgh Activities, Attractions, and Tours to Do
If you are visiting Pittsburgh and would like to take tours and excursions, I recommend using the Get Your Guide website and Viator to research the best activities in the region. There you can find day trips to full day excursions.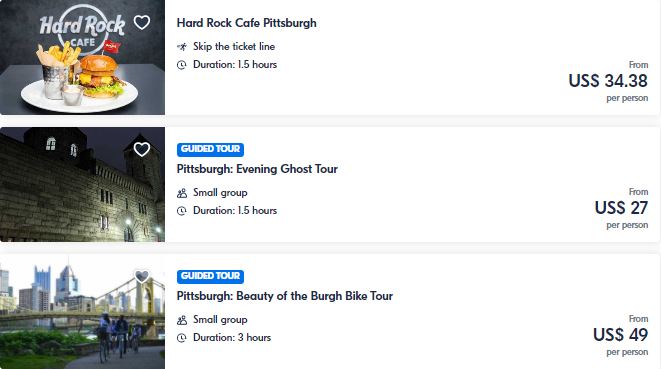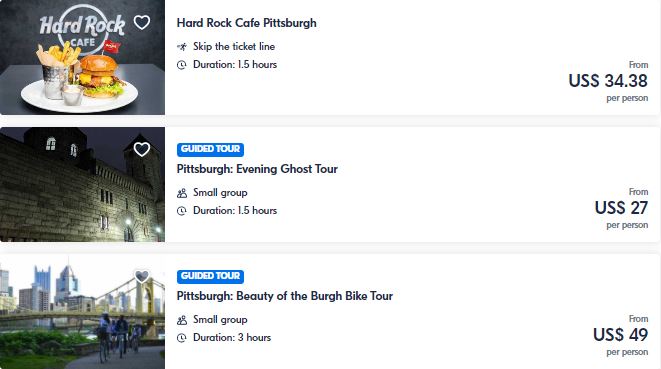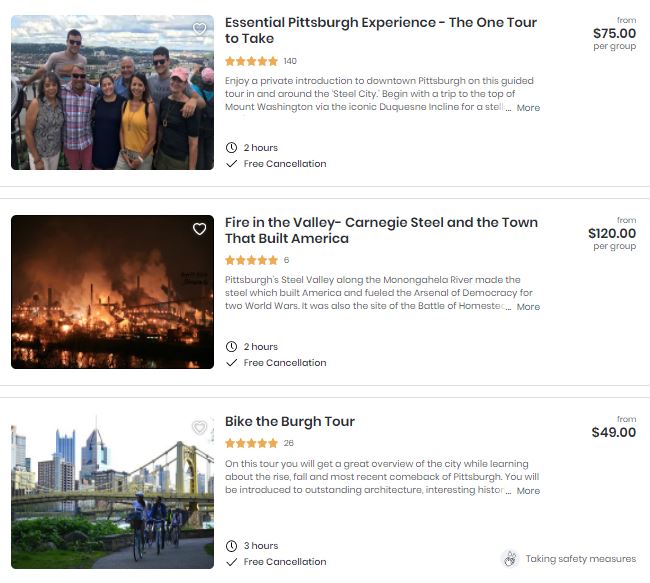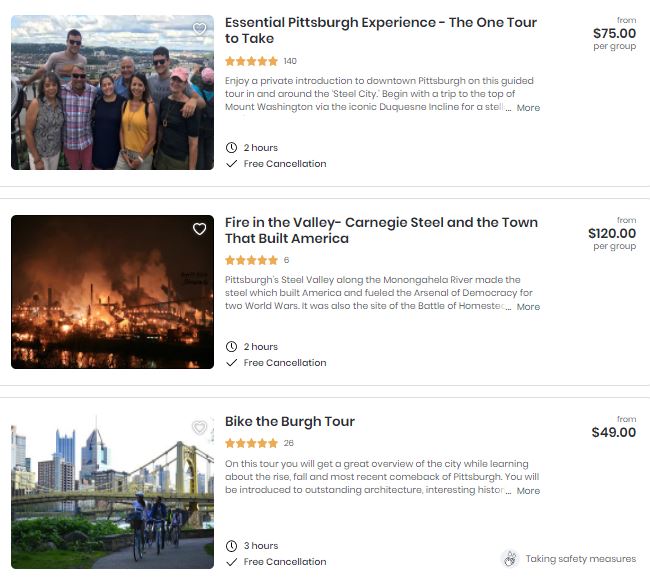 And if you are going to explore more of the northeast region of the US, don't miss out this great article with the best national parks on the east coast!
Have you ever been to Pittsburgh? Did you like it? Do you have any other tip that we didn't add here? Or do you have another question? Feel free to put your thoughts in the comments area below!
Happy travels!

Planning your next trip?

Then don't forget travel insurance! You don't want to get stuck paying a ton of money and ruining your trip if you get sick or have an accident without travel insurance. WorldNomads is ideal for adventurous travelers, backpackers, or anyone looking to be protected during their trip. They cover almost every single activity you can image!

Already reserved your hotel or hostel? If not, we recommend Booking.com. They have a huge selection of hotels and hostels all over the world. Plus, in most cases, you can cancel your reservation without any costs up to a few days before the check-in date!

Still haven't booked your plane ticket and want to save big? Take a look at Momondo. It's a flight aggregator that combines several other ticket search websites to make it easier for you to compare prices and make sure you are getting the best deal.

And finally, will you need to rent a car during your trip? Then check out Rentalcar.com to search and compare car rental companies from all over the world in a single website. Then, you can find the cheapest price for the best car!
If you want to hear about new articles, check out our latest pictures, and read our newest updates, be sure to follow us here….
…..and subscribe to our newsletter below!