Last Updated on by Talita
There is no better place for culture, history, beauty, and a vibrant atmosphere than Amsterdam! As the capital city of the Netherlands, Amsterdam is the most popular city in the country and even one of the most popular cities in Europe.
Almost every European travel itinerary includes a visit to Amsterdam and knowing what to expect before arrival is imperative.
Amsterdam is a city known for many different things. It has gained a reputation as one of Europe's more shady cities due to its legalization of marijuana and prostitution. However, this aspect of Amsterdam is only a fraction of what you will experience when visiting.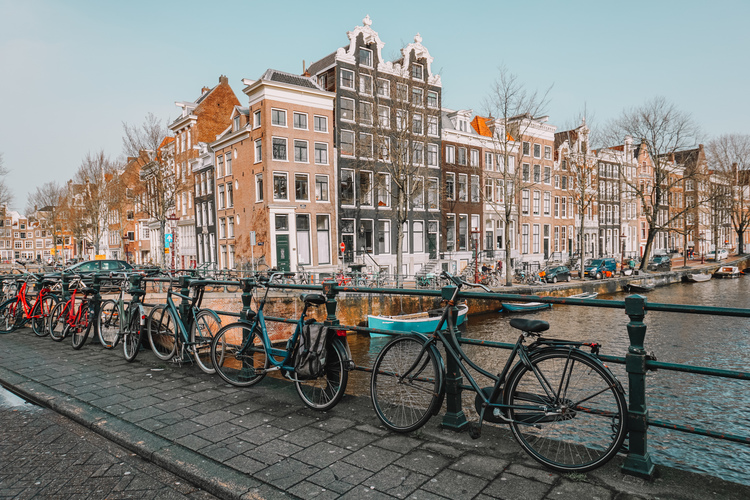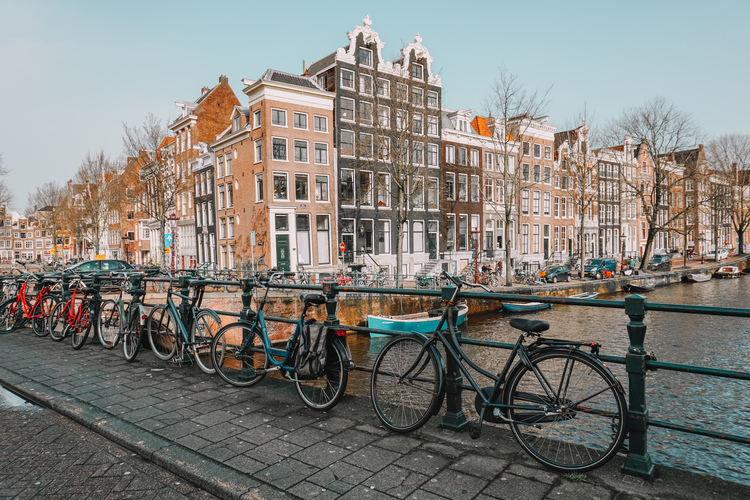 There are of course a lot of people who visit with the intention of partying and participate in some of those activities, but there is also a very trendy and hip vibe to Amsterdam that is amazing to experience.
One of the things most people say after visiting Amsterdam is: "I could actually live here". The city has a super welcome and western vibe that makes it very welcoming and easy to feel comfortable. Furthermore, Amsterdam is a great place to meet new people.
There is so much to know about Amsterdam and this list of the 15 most important things to know when visiting Amsterdam will get you in the loop before arrival.
15 Things to know before visiting Amsterdam in the Netherlands
1. Amsterdam is made for biking
Amsterdam is the city of bikes! There are actually more bikes than people in Amsterdam with it being the most popular mode of transportation for locals. Biking is the fastest and most convenient way to get around Amsterdam.
There are bike paths all around the city, and even all around the Netherlands, that makes navigating by bike easy! There are even special bike lights at traffic lights that notify bikers about when they can and can't go.
Many tourists who visit Amsterdam are shocked by all the bikes. It is really important to always keep an eye out for bikers as they seemingly come out of nowhere and you can get quite hurt if you are hit. In like manner, if you decide to rent a bike as many tourists do, ask for the rules of the road, have a travel insurance, and be very safe!
It is best to only rent bikes in the warmer months, especially in Amsterdam during summer, as this is when the road conditions are most safe. Some recommended rental companies are King Bikes and Mac Bike, they have several models available and it is possible to rent your bike online.
2. Amsterdam is more than just a party city
Many people visit Amsterdam with the intention of partying and celebrating. There is a huge market for this in Amsterdam, however, the city is actually trying to get away from this and have more people visit for the cultural and historic side of the city.
Some people worry that when they visit Amsterdam there won't be anything to do at night in Amsterdam besides partying, but there is a ton to do that doesn't involve drinking or partying!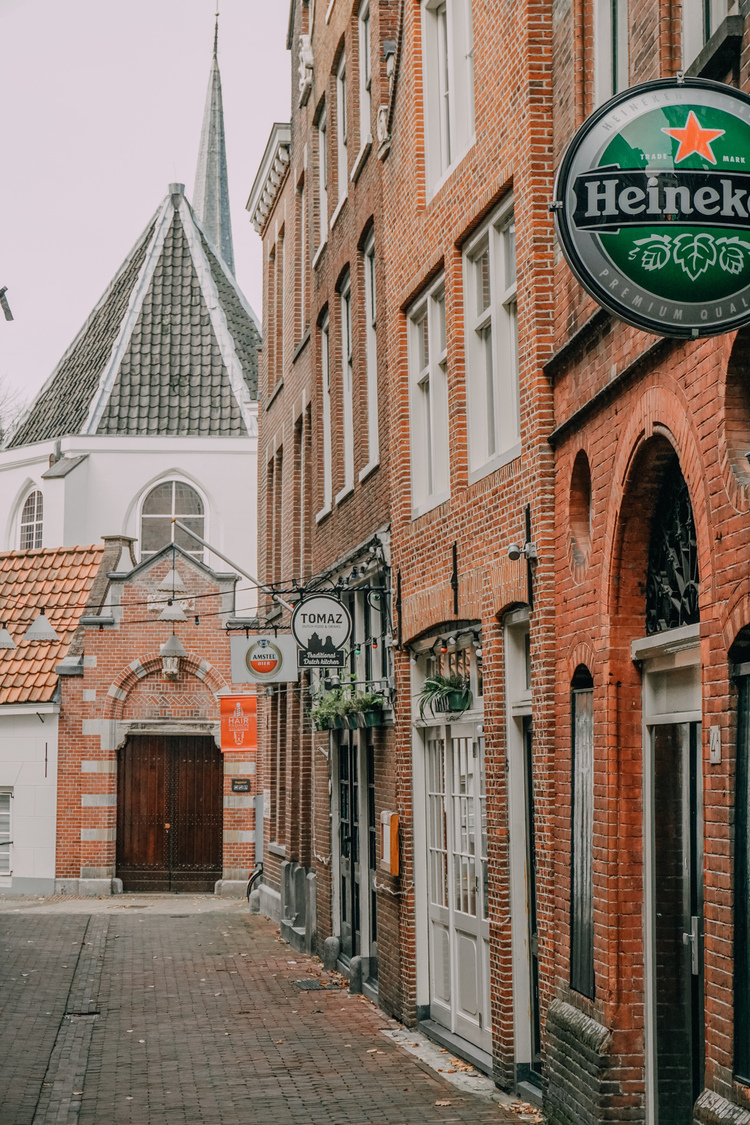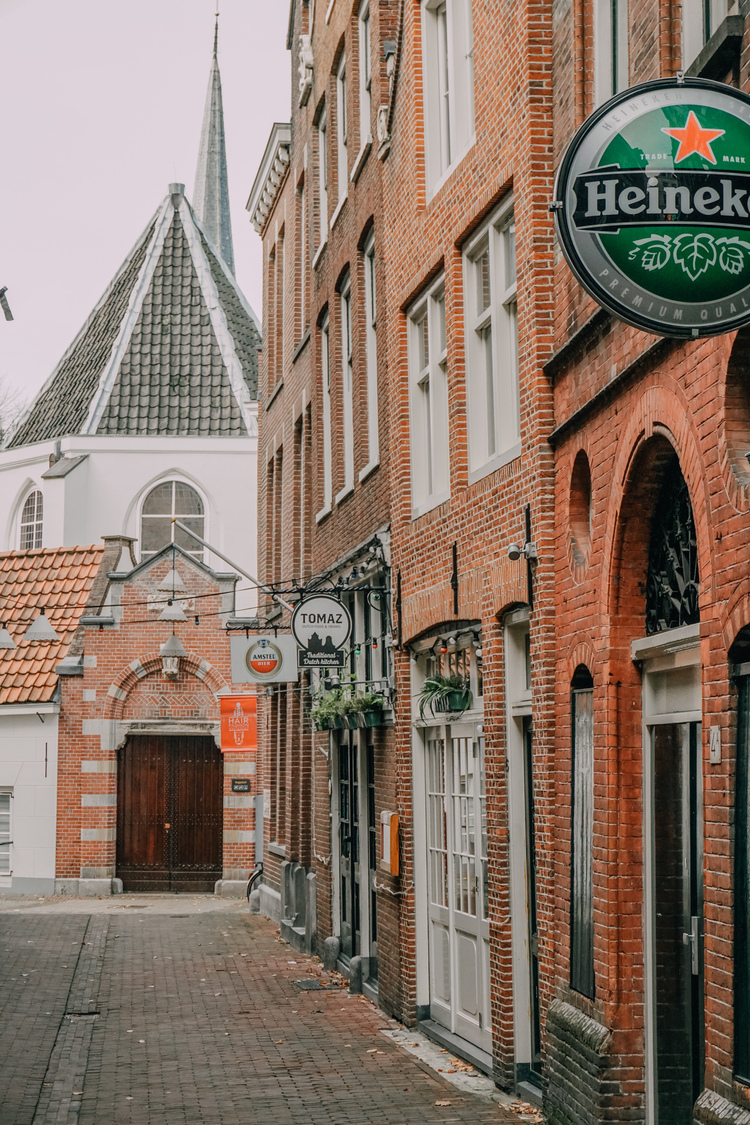 3. Amsterdam is very small
Despite being the capital city of The Netherlands, Amsterdam is actually a very small city. You can easily explore all of the highlights of it in just one or two days. This is great because it means getting around and experiencing as much of Amsterdam as possible is super easy.
Due to Amsterdam being so small many people choose to walk the city and explore this way. You can easily walk the whole city within the A10 ring and see it all.
4. Amsterdam is Multicultural
Amsterdam is one of the most multicultural cities in Europe. People from all different countries come to Amsterdam which has led it to be super forward. You will notice almost everyone speaks English and there are people from everywhere living and visiting.
This is great for many reasons – if you are lost you can always ask for directions from shops or locals because almost all will speak English. Plus, you can feel comfortable no matter where you are from.
5. Amsterdam is super touristy
Amsterdam is a very touristy city. In the summer months, the streets are packed with people and you will notice lines and huge groups of tourists all around the major attractions. With this in mind, it is best to visit in the off-season or in the shoulder months.
The busiest months are June, July, and August and the least busy are December and January. If you want to enjoy Amsterdam without a ton of other people, consider visiting then.
And don't forget to buy some amsterdam souvenirs to give to your friends and family! The city has amazing souvenirs.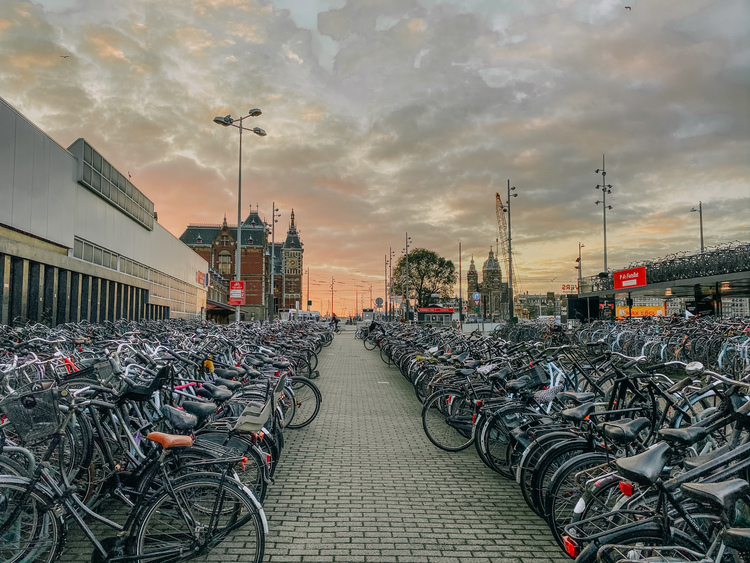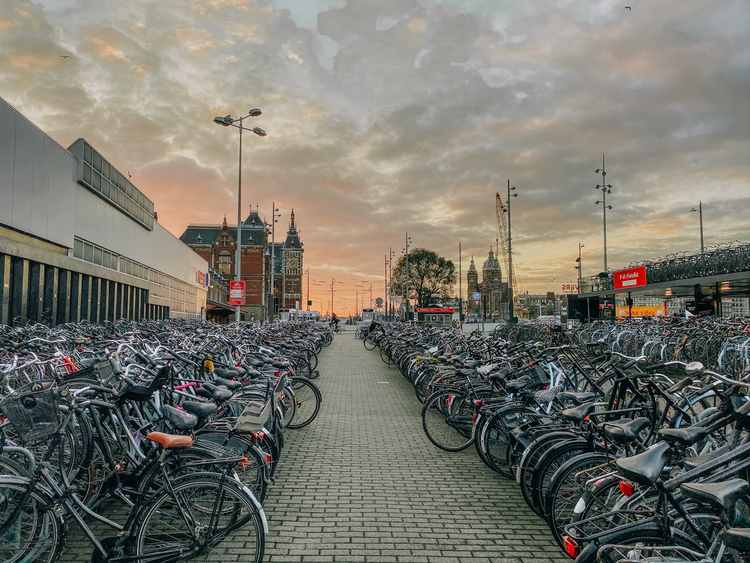 6. Take the train from the Airport to center of Amsterdam
Taking the train from the airport to the city center is the cheapest and fastest way to get from the airport. Many people get super excited when arriving in Amsterdam and jump into a taxi to try and get to the city as fast as possible.
However, you will likely end up spending over 50 euros on the trip! There are trains that run every 10 minutes to Amsterdam Central station and this trip costs 5 euros.
7. Drugs aren't legal in Amsterdam
It is a common misconception that drugs are legal in Amsterdam, but they are not. Soft drugs like cannabis and mushrooms are tolerated – but not legal. And hard drugs are 100% illegal.
Do not go to Amsterdam thinking drugs are free for all and that the streets will be full of people on drugs. There is a legal system in place.
8. The weather is unpredictable in the capital of the Netherlands
The weather in Amsterdam is one of the biggest downfalls of the city. It is super unpredictable and bad weather is pretty common. Amsterdam gets a lot of rain especially in the fall and winter, plus the wind is something else.
However, when the sun is out and the sky is blue, there is no place on earth that is more beautiful than Amsterdam.
Be sure to pack prepared for the unpredictable weather by bringing a raincoat or umbrella and some warm clothes – even if there is no rain in the forecast because you never know in Amsterdam.
9. Keep ID with you when strolling around Amsterdam
It is illegal to walk around Amsterdam without an ID on you. If you get stopped by the police and they ask for ID and you don't have it you can get a fine!
10. Most places in Amsterdam only take card for payments
Amsterdam is a very card-focused city – in fact, most places take cards only and don't even accept cash. With this in mind, it is very important to have cards on you at all times and to clear your cards for purchases abroad before heading to Amsterdam.
11. Accommodation is Expensive in Amsterdam
Amsterdam is not a cheap place to visit. It is not as expensive as some of the Scandinavian countries, but you will notice inflated prices for accommodation such as hotels, hostels, and Airbnbs.
With this in mind, if you are travelling on a budget there are some ways you can lower the price tag of visiting Amsterdam. This article can help you with a complete travel cost guide for Amsterdam.
Do free things, eat out less, walk or bike, visit in the off-season and more!
12. You Don't Have to Tip for services in Amsterdam and the Netherlands in general
The tipping culture in Amsterdam is not like what you will experience in North America. Servers are not expecting a huge tip but it is always appreciated. As a rule of thumb, you should tip 10% or at least round to the nearest dollar and let them keep the change.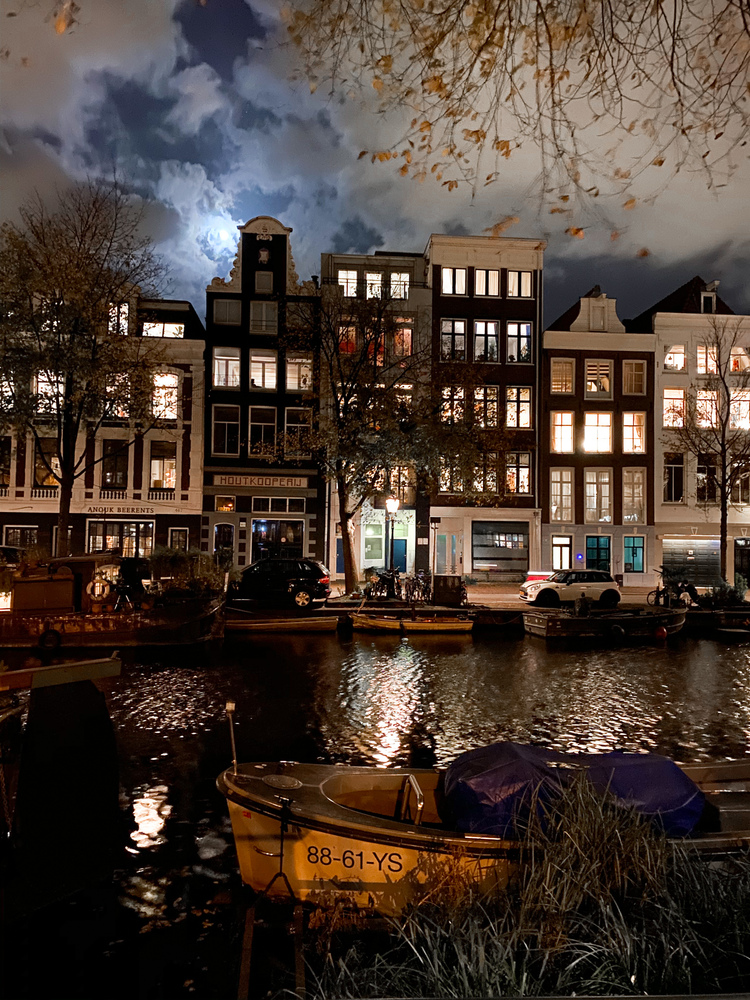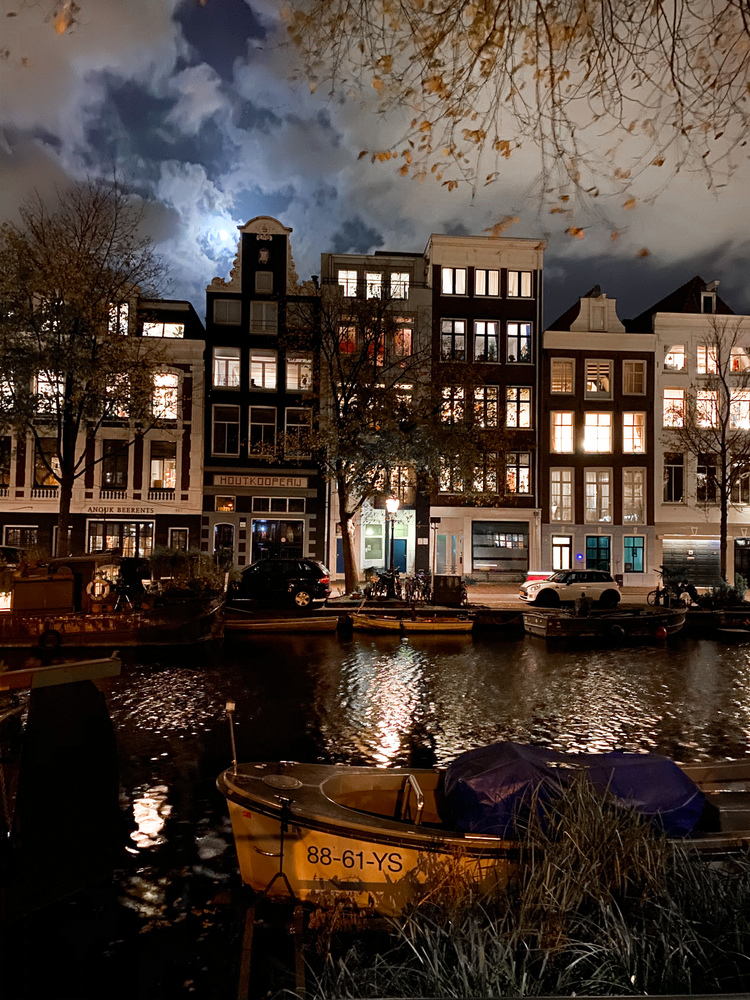 13. There are tons of street markets around Amsterdam
Street markets are in abundance in Amsterdam and one of the most interesting places to visit. Visiting a street market allows you to see and experience local life in a fun and unique way.
Street markets are also a great way to discover local foods to try or take home as a souvenir. Keep an eye out for stroopwafel stands that make fresh stroopwafels right in front of you. This is a famous Dutch dessert you have to try.
14. Sim cards are cheap to buy in the Netherlands
Getting a sim card in Amsterdam so you can be connected to the internet while in the city is a great idea. Luckily, you can find very cheap sim cards from KPN for just 15 euros + 8.99 euros for unlimited online data.
The unlimited data is only 3G so you won't be able to load Instagram or Youtube – but you can text and use maps which is all you will need.
15. There's more to Amsterdam than the city center
Tourists often get stuck in the city center hole, where they only see and do things in a small area of Amsterdam. However, there is so much more to Amsterdam than just the city center and venturing out to other neighborhoods and further off places to be super enjoyable.
By planning to see more of Amsterdam than just the middle, you will see and experience more and get a more local view of Amsterdam.
Conclusion
Amsterdam is a unique city with a lot to see and do. By knowing these key things before visiting, you will be more than prepared to make an Amsterdam itinerary and experience it to the fullest.
Author bio
Samantha Karen is the founder of the travel bog Sam Sees World. She is a twenty something traveler on a mission to explore the world to seek the new and unknown so she can document her experiences and inspire others to explore this wondrous world. Her objective is to learn about the world while also searching for her place in it.
Check out Sam Sees World for valuable information on the best things to do, see, eat, and experience while traveling and making memories along the way.
Do follow link to homepage: https://samseesworld.com
Pinterest: https://www.pinterest.ca/samseesworld/
Instagram: https://www.instagram.com/samseesworlddd/
Planning your next trip?
Then don't forget travel insurance! You don't want to get stuck paying a ton of money and ruining your trip if you get sick or have an accident without travel insurance. WorldNomads is ideal for adventurous travelers, backpackers, or anyone looking to be protected during their trip. They cover almost every single activity you can image!
Already reserved your hotel or hostel? If not, we recommend Booking.com. They have a huge selection of hotels and hostels all over the world. Plus, in most cases, you can cancel your reservation without any costs up to a few days before the check-in date!
Still haven't booked your plane ticket and want to save big? Take a look at Kayak and Momondo. They are flight aggregators that combine several other ticket search websites to make it easier for you to compare prices and make sure you are getting the best deal.
And finally, will you need to rent a car during your trip? Then check out Rentalcar.com to search and compare car rental companies from all over the world on a single website. Then, you can find the cheapest price for the best car!