Last Updated on by Rodrigo @ OutofYourComfortZone
Now's the time! It's never been easier to visit Belarus!
It also happens to be the least-explored country in Europe at the moment…or the "last frontier of Europe" to be explored.
So if you want to escape the hordes of tourists in Barcelona, Paris, and Venice, this is the place for you!
But look, I know that when you think of visiting Europe, Belarus isn't the first (nor second, third, or even fourth) destination that comes to mind. But trust me, this country is an awesome find hidden on the continent.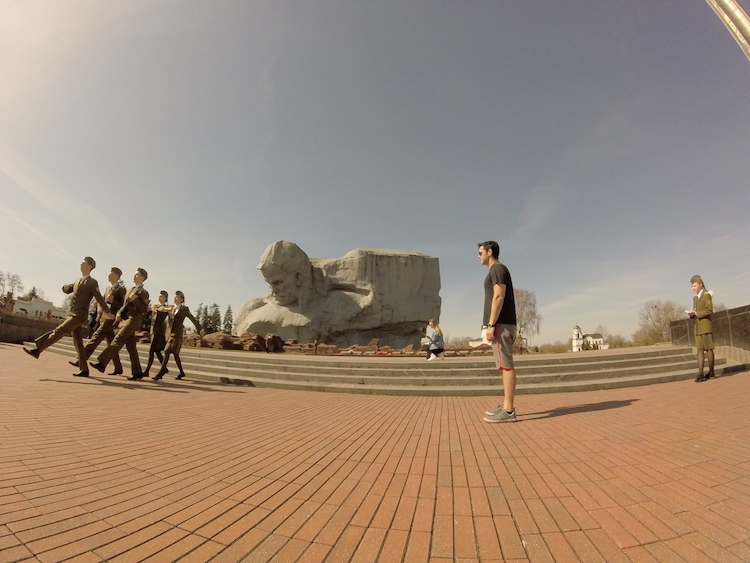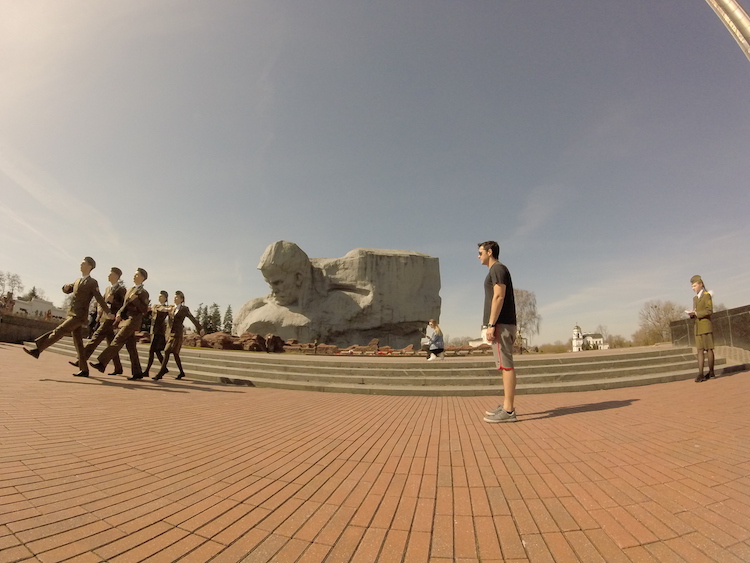 I also know that when you hear about Belarus, you think about dictatorship, Soviet Union, Socialism, a backward country, etc…. But don't let these stereotypes lead you astray.
There are many interesting things to see in Belarus and, through personal experience, I can say that the locals are really friendly and welcoming…much more so than other "famous" tourist destinations.
So, why visit Belarus? Because it's….
One of the least-explored countries in Europe

One of the few ex-Soviet Union countries that still have Soviet symbols and statues of Lenin along the streets (like Svalbard and Transnistria!)

Full of brutalist architecture, avenues, and plazas typical of the communist times

The host of the June 2019 European Games in its capital, Minsk

Home to the rare European Bison (which you can see during your trip!)

A place where the KGB still exists (but don't worry, they just don't care about tourists!)

Possible to visit the old Stalin Line (a Soviet line of defense against Nazi Germany)

Where you can find the incredible Brest Fortress and monument to the fallen in the Great Patriotic War (Second World War)

Home to a large young population eager to meet foreigners and practice their English

Very cheap!
Table of Contents
Belarus Fast Facts

How to get to Belarus (and how to get a visa for Belarus)

How long to stay in Belarus

When to visit Belarus

How to get around in Belarus

Where to stay in Belarus

What to do in Belarus (Our itinerary for 3, 5, 7 or 10 days in Belarus)

Where to go before or after Belarus

Final tips for visiting Belarus
Belarus Fast Facts
The where: Belarus is in East Europe and borders Russia, Ukraine, Poland, Latvia, and Lithuania.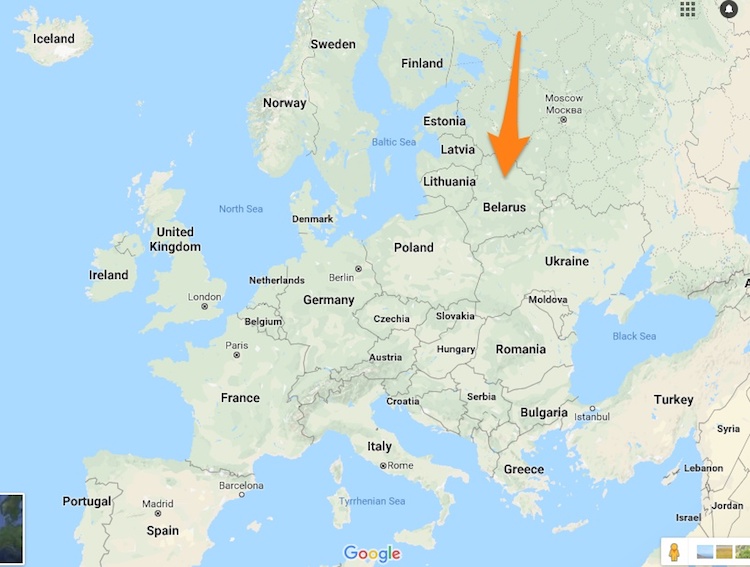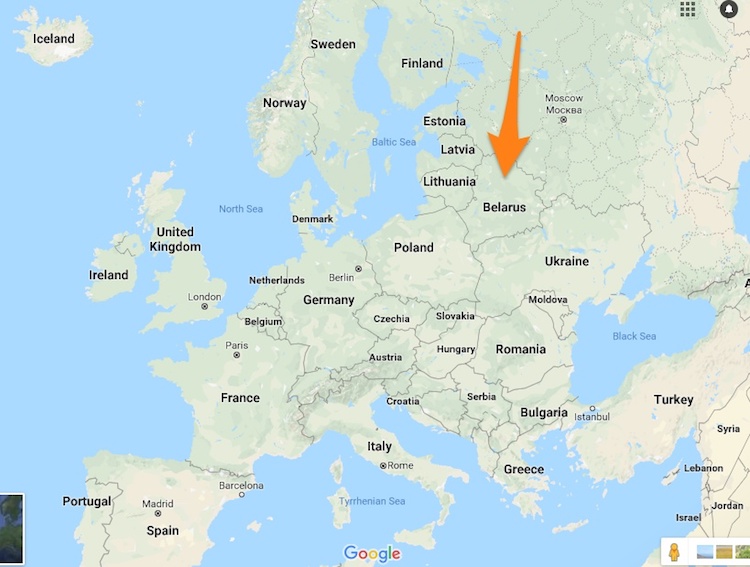 The what: After nearly 100 years under Russian control and being a part of the Soviet Union, Belarus (formerly known as Belorussia) became an independent country in 1991. Since it was one of the last ex-Soviet countries to open up, Belarus to this day has a very Soviet-style in its architecture and its society.
Why Belarus is called "Europe's Last Dictatorship": The current president of Belarus is Alexander Lukashenko. Since he's been in power for more than 24 years, he's called by some as the "last dictator in Europe."
But before you let your conscience weigh in before visiting this country, remember that Thailand is currently governed by a military junta, the president-elect of the Maldives was removed a coup, and the great majority of the petroleum that the world uses (yourself included!) was produced in autocratic countries.
In other words, visiting any of these countries might not seem morally correct, but we live a life that supports regimes of dubious morality worldwide.
So, it's hard to judge.
Plus, I firmly believe that tourism and interaction with foreigners and the world is the best way to help closed-off countries open up.
And one tip: don't mix up the country's government with the country's people….otherwise, we wouldn't visit the majority of countries in the world….possibly including our own country! I can speak for my own, at least….
I won't go too far down the rabbit hole of this topic today (perhaps in another article), but happy to hear your thoughts in the comments section!
Moving on….
How to get to Belarus (and how to get a visa for Belarus)
For many decades, Belarus remained almost completely isolated. During this time, it was very difficult to visit since almost everyone needed a hard-to-get tourist visa.
But in the last few years, Belarus has begun to open itself to the world and incentivize foreign tourism. In 2017, they allowed citizens of 74 countries to come visit 5 days visa-free…..and just recently, this was increased to 30 days visa-free!
The countries on this list include citizens of the United States, Canada, Australia, Ireland, United Kingdom, Germany, and a lot of others. The other countries included in the 30-day visa-free program and more info can be found here.
If you're on the list of countries that can enter 30 days visa free, then there are some conditions you need to meet to qualify:
You must enter and leave the country by plane in the airport of the capital city, Minsk. You also are not allowed to take a plane leaving from/going to Russia but can come from anywhere else in the world.
Have medical insurance (travel insurance is fine) with a minimum coverage of 10 thousand Euros. This can be purchased at a kiosk next to the airport's passport control (bring Euros or US dollars with you to buy). My article here has a bunch of tips and cheap travel insurance options you can buy online that will also be accepted in Belarus

Have enough money or proof of funds of at least 25 € for each day of your stay

the same flight rules as I mentioned above (so not arriving by train or bus or other airports)
The reason you can't fly from/into Russia is because there is a "freedom of movement" between the two countries like in the European Schengen Area.
In other words, you wouldn't pass through immigration. For example, when I visited Belarus, I flew from Russia (since I'm Brazilian and don't need a visa) and did immigration in Russia. So when I arrived in Minsk, I left without needing to talk to immigration again.
Here is some more info and a list of countries that are included in this 30-day visa-free program (click the image and scroll down to see this larger):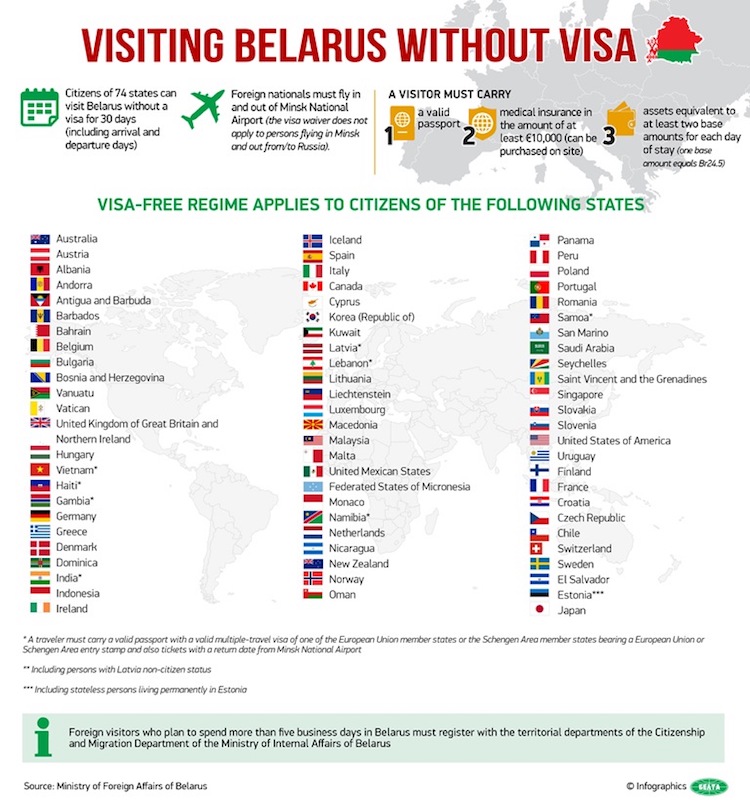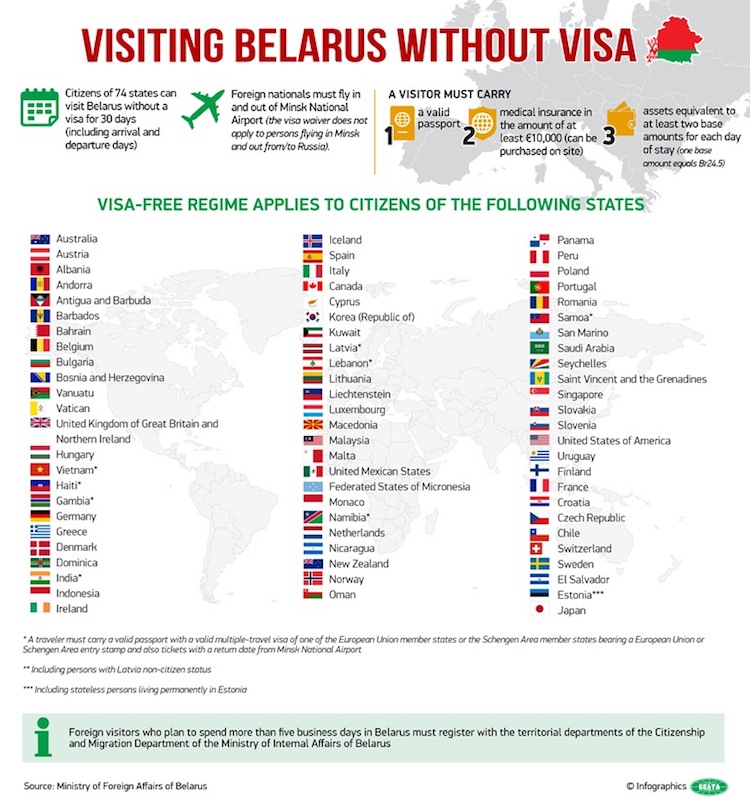 If you fly into Minsk, transportation between the Minsk airport and the city center is really easy. All you need to know is in my article How to Get from Minsk Airport to the City Center for $2.00. There is also the Minsk Airport Transfer company that offers private transfers from/to National Airport Minsk.
Unfortunately, there aren't permanent flights with low-cost airlines to Belarus. Just with Vueling which only goes seasonally.
There's a lot of other airlines that go to Belarus, though. If you want help getting a cheap flight to Belarus, check out my article with the 3 best and cheapest websites to buy plane tickets.
Other countries can visit Belarus visa-free (and don't have the conditions like the 30-day ones listed above):
Argentina – 90 days visa-free
Armenia
Azerbaijan
Brazil – 90 days visa-free
Cuba – 30 days visa-free
Ecuador – 30 days visa-free
Georgia
Israel – 90 days of 180 days visa-free
Kazakhstan
Kyrgyzstan
Macau – 30 days visa-free
Macedonia – with a private invitation or tourist voucher
Moldova, Mongolia, Montenegro – 30 days with a private invitation or tourist voucher
Qatar – 30 days visa-free
Russia – 30 days visa-free
Serbia – 30 days visa-free
Tajikistan – 30 days visa-free
Turkey – 30 days visa-free
United Arab Emirates – 30 days visa-free
Ukraine
Uzbekistan – 90 days visa-free
Venezuela – 90 days visa-free
An updated list can be found on the website of the Ministry of Foreign Affairs of the Republic of Belarus.
Citizens of the countries on the list above have no restrictions and can arrive in Belarus by plane, train, or bus. By train, one of the most common ways to enter is by crossing from Poland into the Belarusian city of Brest.
How long to stay in Belarus
I, personally, think you need at least 7 days to see the highlights of Belarus. But if you are limited by time or money, this isn't always possible.
If you move quickly, 5 days is the minimum to see the capital (Minsk) and one extra city. To visit Minsk and Brest (the 2nd largest city), 7 days would be ideal. And if you just have 3 days or a long weekend, then just the capital.
Either way, I'll give itinerary examples below for 3, 5, 7 and 10 days in Belarus.
When to visit Belarus
Stay away from Belarus in the winter!
Belarus is super cold (consistently below zero Celsius in the winter), so you'll want to avoid it then.
Luckily, since it's not a popular destination, you're won't have a problem visiting during high season in the summer.
But, like most destinations in the world, I recommend you visit Belarus from March to May or September to October as it's mid-season worldwide.
How to get around in Belarus
Traveling around Belarus by plane
Traveling within Belarus by plane wouldn't be practical since domestic flights are expensive and the country isn't too big. So, better options for exploring the country are train or bus.
If you're going to be visiting the country's bigger cities, then there are train lines between them. Otherwise, there are buses.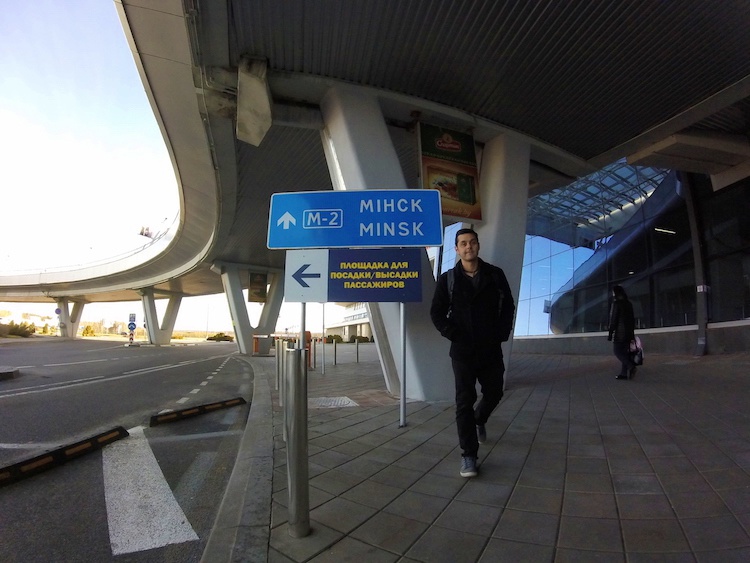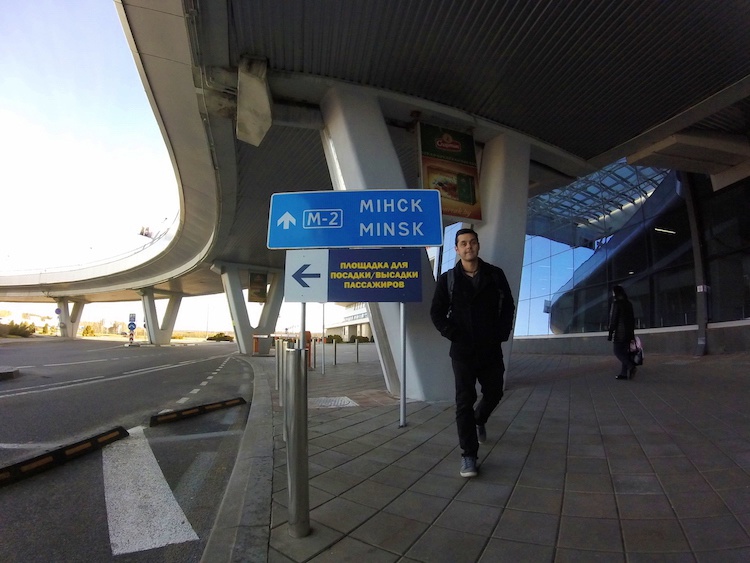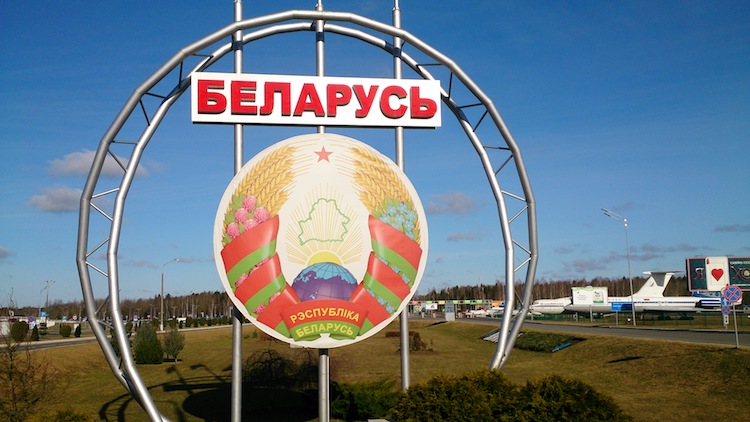 Traveling around Belarus by train
And how to buy train tickets in Belarus? It's easy and you can even do it in English! First, check the train schedule on the official website for the Belarusian National Railway here. Then, you can either buy your ticket from the website or at the ticket office in the train station.
There's a mixture of old, Soviet-era trains and fairly new ones. I took both going to and returning from Brest and it was cool to see the difference.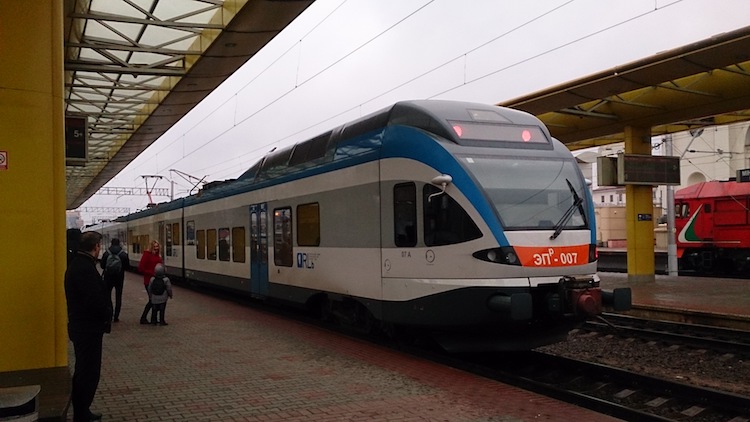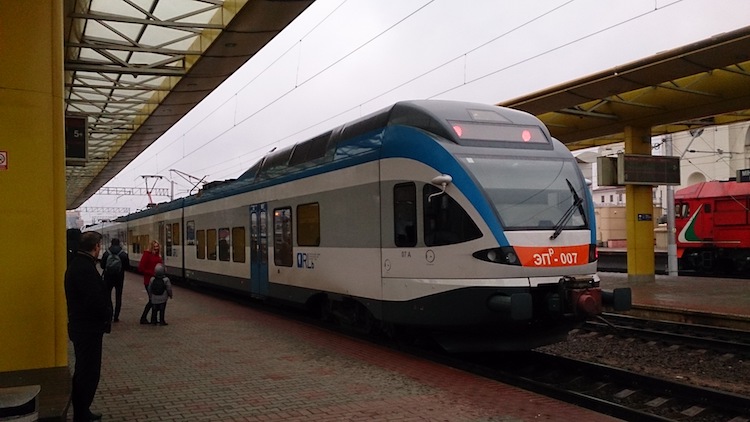 Traveling around Belarus by bus
As for traveling by bus in Belarus, there are several options and they are very cheap and punctual.
You can see the times and even buy the tickets on this website here. Just use Google Chrome to translate the page since they only have it in Belarusian.
Traveling around Belarus by rental car
It's also possible to rent a car in Belarus. At Minsk airport, there are several international car rental companies.
Take a look at my article The 5 Best and Cheapest Websites to Compare and Rent Cars Around the World for help finding your rental car in Belarus.
Traveling around Belarus by organized group tour
If you don't feel comfortable traveling by yourself in Belarus, there are also group tours you can take. Intrepid, for example, has a 9-day tour around Belarus.
But honestly, you probably don't need one. It's really easy and safe to travel independently around Belarus.
Yet, if you think this is the best option for you, my article here talks more about Intrepid and other tour companies that specialize in small-group adventure travel.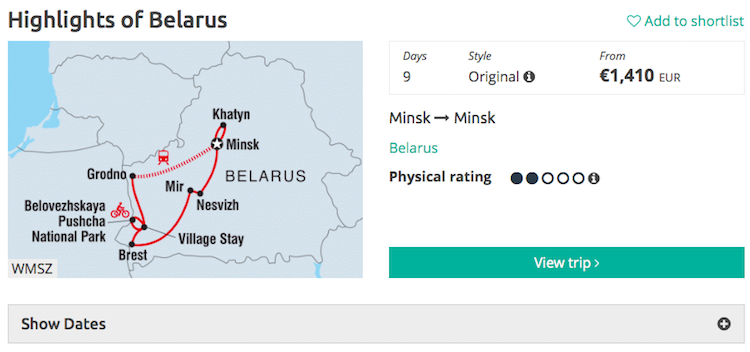 How to use public transportation in Minsk/Belarus
Minsk is suuuper easy to explore via public transportation.
There are 2 metro lines that cover a good chunk of the city. And not only is the Belarusian metro super cheap, all of the information written within the stations is in Belarusian and English…. And even the automatic announcements are in Belarusian and English. Oh, and you can even buy your metro ticket by credit card!
Besides the metro, there's also a lot of public buses which are clean and quick. There just isn't much traffic in this country's capital!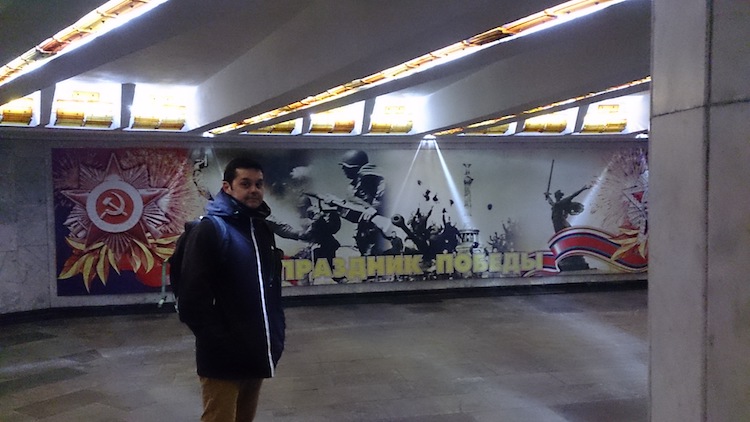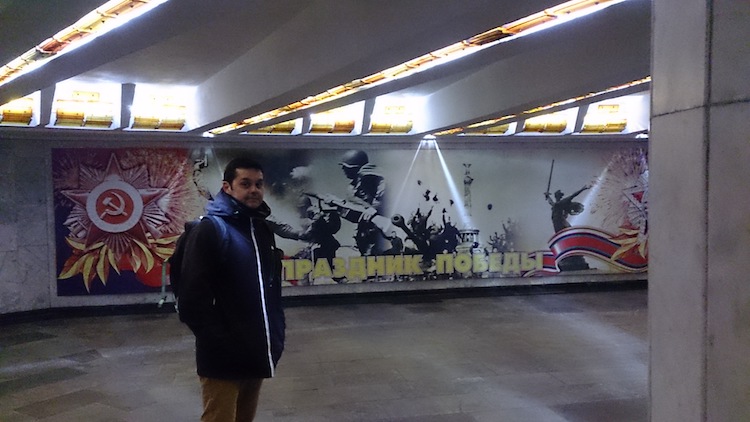 Where to stay in Belarus
Believe it or not, there's a lot of options for hostels, luxury hotels, and even Airbnbs scattered throughout Belarus.
I'll give options for the two cities where I stayed: Minsk, the capital, and the 2nd largest city, Brest.
Where to stay in Minsk: accommodation in Minsk
If you're looking for a budget accommodation, like a hostel, then I recommend Trinity Hostel & Tours. I stayed there and I loved it. They are located in one of the best spots of the city and have an incredible view of the river that crosses it.


For a mid-range option, Hotel Monastyrski Minsk City Centre is a good choice. It was built into the building of an old 17th-century monastery. It's also in the same nice area of the city that I stayed in.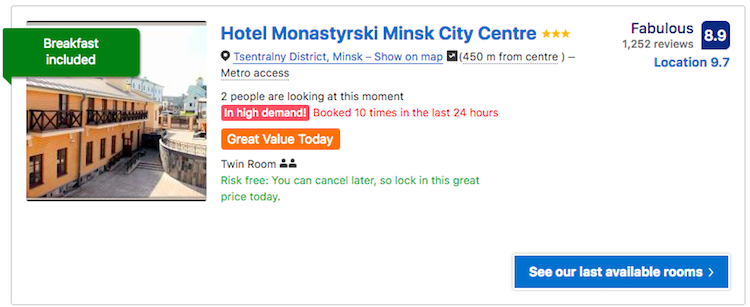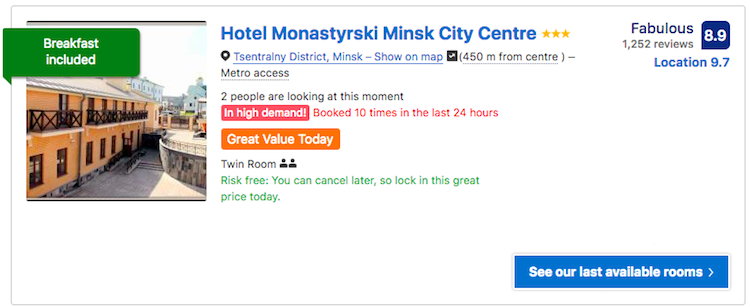 If you have a fuller wallet, you can stay in one of the most exclusive hotels in Belarus: The DoubleTree by Hilton Minsk.


Where to stay in Brest: accommodation in Brest
In Brest, I stayed in what I believe to be the city's only hostel: Hostel Brest Central.
The rooms are SO cozy. Cozy enough that I wanted to stay there all day! It's also really close to the train station…you can get there on foot.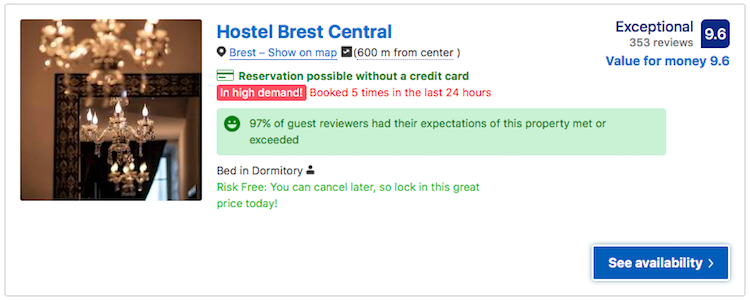 If your budget is a bit higher, then I recommend the Hermitage Hotel. It's close to Brest's "walking street" and the Brest Fortress.


Keep in mind that in both Minsk and Brest (or anywhere else in the country), it's also possible to stay in an Airbnb. But accommodation is so cheap in Belarus that I'm not sure it's worth it. Regardless, if you've never used Airbnb before, my article here explains how to use Airbnb.
What to do in Belarus (My itinerary for 3, 5, 7 or 10 days in Belarus)
Here, I'll give attractions and things to do with a 3, 5, 7 or 10-day itinerary in Belarus. So, just follow below.
But before you get started, here's an interactive map with the attractions for each day/itinerary marked, plus other key places like accommodation and transportation stations.
Just click to see it bigger. You can also zoom in to see more.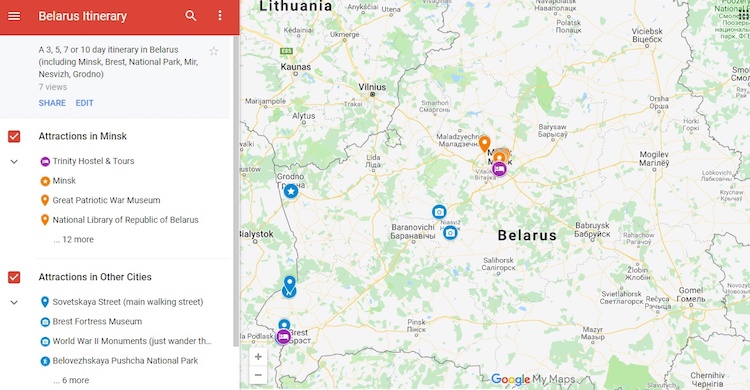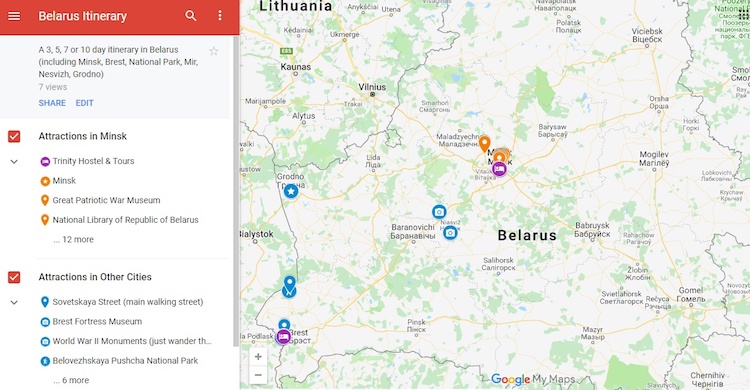 3-Day Belarus Itinerary (capital city Minsk only: for those who only have a long weekend)
Day 1 (of 3, 5, 7 & 10-day itinerary): Minsk Free Walking Tour
Since you only have 3 days and you're going to be flying into and out of Minsk, your time in Belarus will be focused on exploring the capital city only.
Here's just a sample of what you'll cover in Minsk (like I said above, just click the map for more details):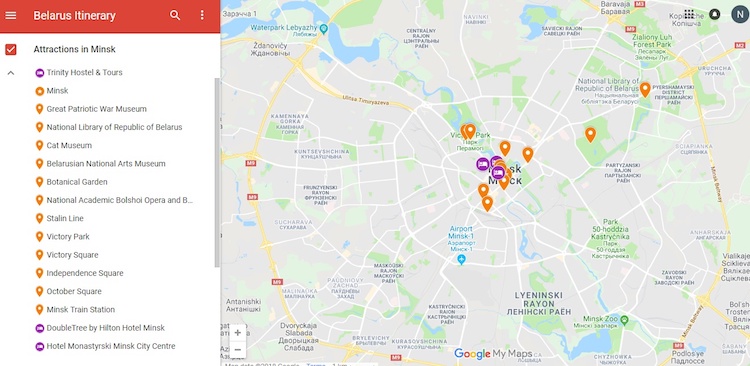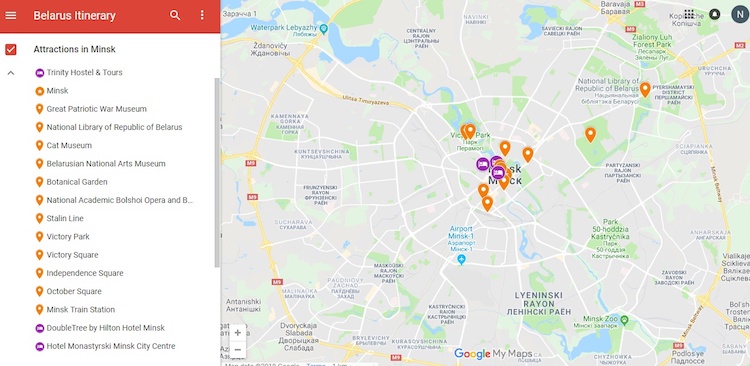 So to start your exploration, as you know, I always recommend doing "Free Walking Tours" in any city around the world where they are available. And in Minsk, this was true as well.
I did the Free Walking Tour with "Free Walking Tour Minsk" and it was great.
My guide, Alex, seemed more like a friend than a tour guide. We went for a coffee after the tour so we could chat more about what he personally thought about Belarus.
And, since I hurt my leg, he even went with me to the doctor to translate…what a great guy!
Here is the tour info (but you should check their website here http://freewalkingtour.by/) in case the times or meeting spots change).
On the tour, you'll see most of Minsk's attractions, which you can then return to later on if there's some that you wanted more time at.
At the end of the day, I recommend you enjoy the night out in Minsk. Drinks are cheap and the people are easy to talk to….so, you can definitely go out without breaking the bank.
Day 2 (of 3, 5, 7 & 10-day itinerary): Great Patriotic War Museum and National Library
The "Great Patriotic War Museum" (the "patriotic war" is what they call WWII in Belarus and Russia) is enormous and has a lot of interesting info about the conflict.
More than 2 million people, or a quarter of Belarus's population (the highest proportion of any other country), died in WWII. So they take this topic very seriously.
Here is the link to the War Museum: http://www.warmuseum.by/ (like above, just use Google Chrome to translate)
The National Library, on the other hand, has a super-modern architecture and a great view of the city from the top. I'd definitely recommend it.
You can get to the museum by bus and the national library by subway from most places in the city.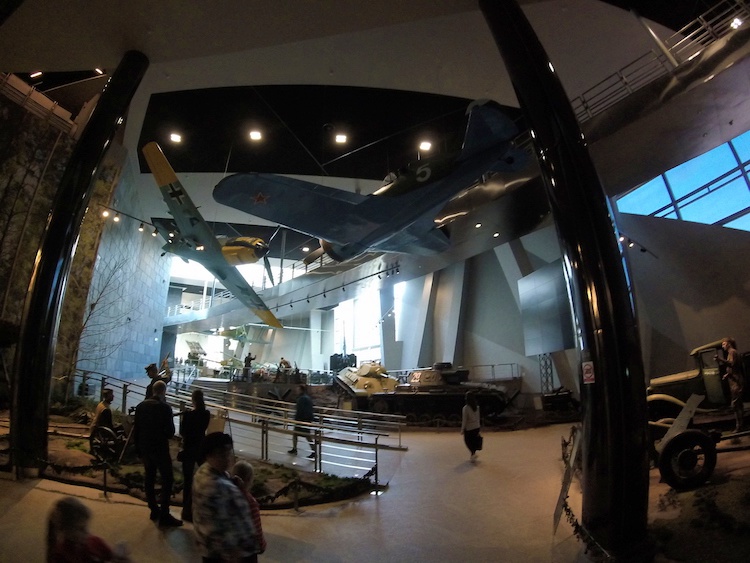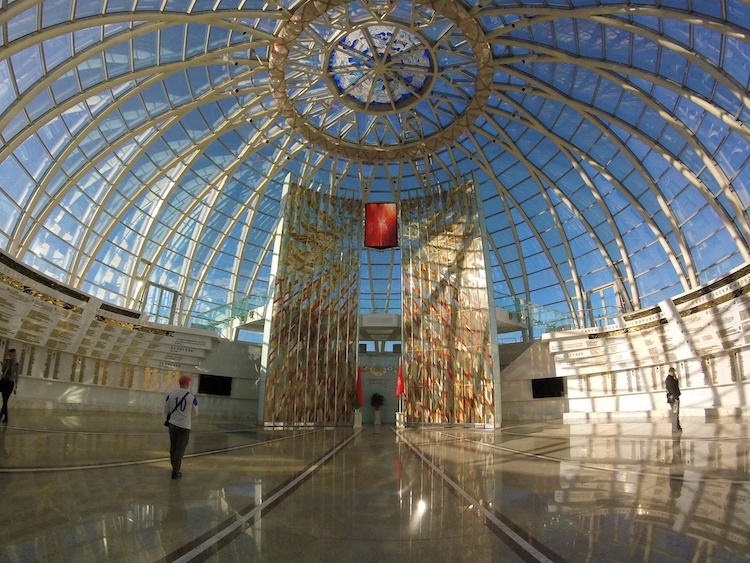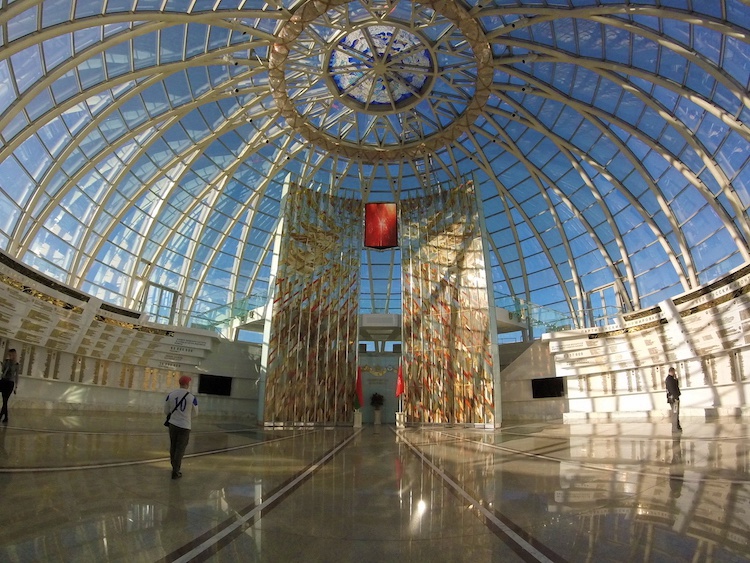 Day 3 (of 3, 5, 7 & 10-day itinerary): Minsk, your choice
With your last day in Minsk, use it to visit other spots that weren't visited during your free walking tour, or to visit spots that you wanted to spend more time at.
Here are some options of what activities to do in Minsk :
Visit the Cat Museum and pet the friendly cats

Wander through the art in the Belarusian National Arts Museum

Admire the Minsk Botanical Gardens

See a show at the National Academic Bolshoi Opera and Ballet Theater

Walk the Stalin Line (The Stalin Line is a bit outside of the city and deserves a full day to visit. I talk about it more in day 10 of the itinerary below)

Live local life in Victoria Park

Ride the Soviet-style metro
And here are some options of places to see in Minsk:
Upper Town (where the Free Walking Tour begins – Svabody Square)

Victory Square

Independence Square

Yaktub Kolas Square

October Square

The entrance to the city in front of the Minsk Train Station
If you want to go on an organized tour, then I recommend taking a look at GetYourGuide.
They have a few tours in Minsk and around the area. Here's a small list…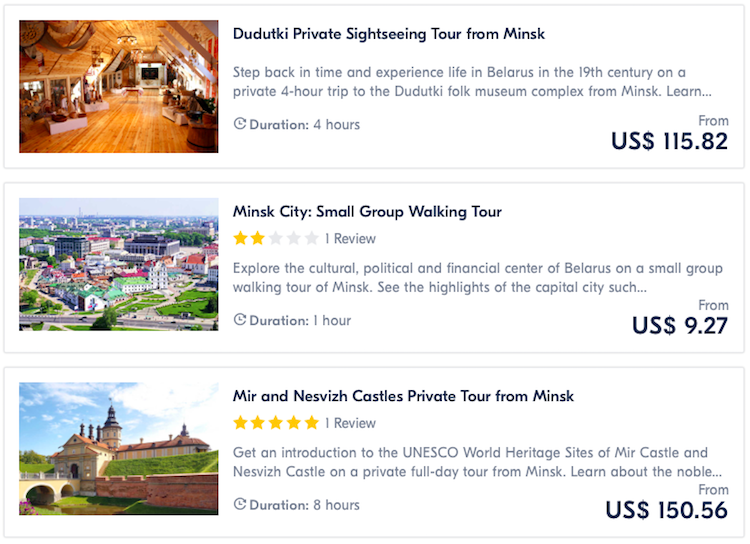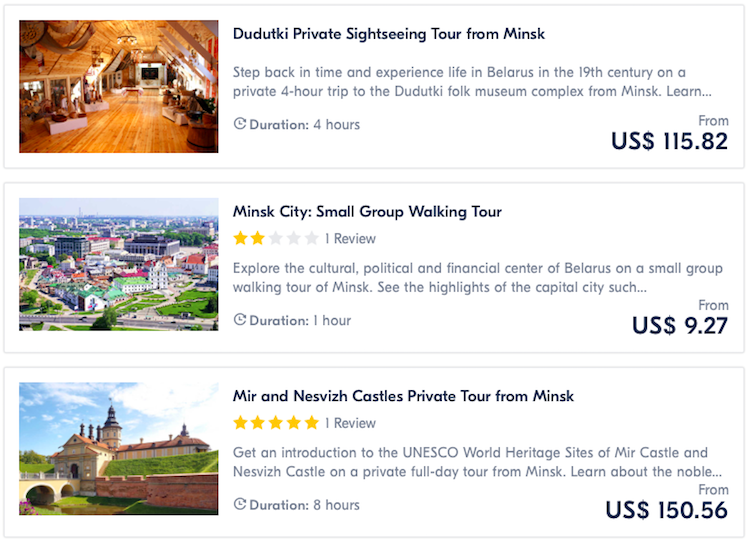 5-Day Belarus Itinerary (Minsk & Brest)
This 5-day itinerary basically includes the 3 days in Minsk listed above plus 2 more days in Brest.
Day 4 (of the 5, 7 & 10-day itinerary): Train from Minsk to Brest
To take the train, just go to the section where I talk about transportation in Belarus above and you'll see all the details.
The journey from Minsk to Brest by train is about 4 hours and the ticket is pretty cheap. There are several options for train both day and night.
Arriving in Brest, you can wander through the city center and the "walking street" (Sovetskaya Street) where the locals meet at the end of the day to socialize.
Another cool thing to see is that the lights (the street lamps) are lit manually every day during sunset.
DAY 5 (of 3, 5, 7 & 10-day itinerary): Visit the Brest Fortress and return to Minsk
Today, you'll visit the Brest Fortress and the monuments to the fallen from the Great Patriotic War (World War II). The monuments are scattered around and within the fortress.
The history, the monuments, and the architecture are impressive. Don't skip the changing of the guard, either. When I was there, it was young cadets (both males and females) on guard duty.
At the end of the day, hop on a train back to Minsk.
Or, if you're part of one of the countries who DON'T need to fly into and out of Minsk, you can cross into Poland (which is just a few kilometers away).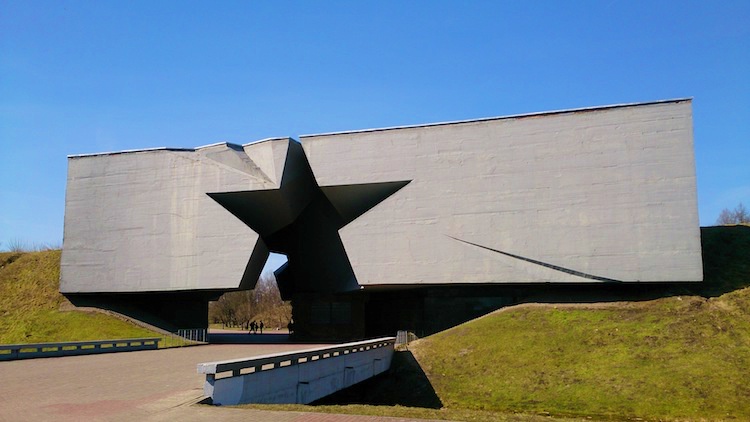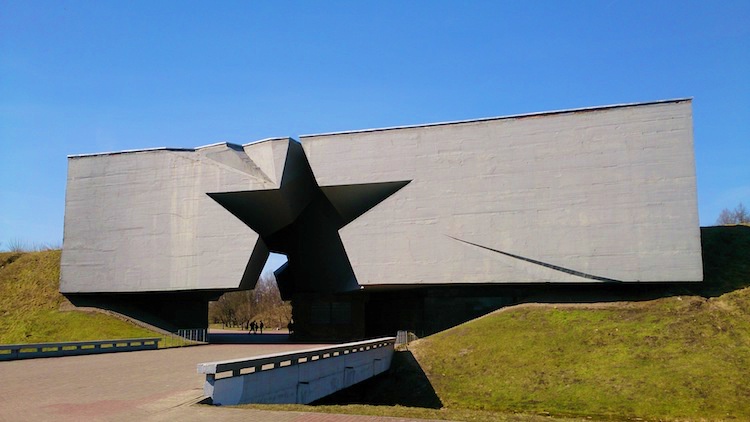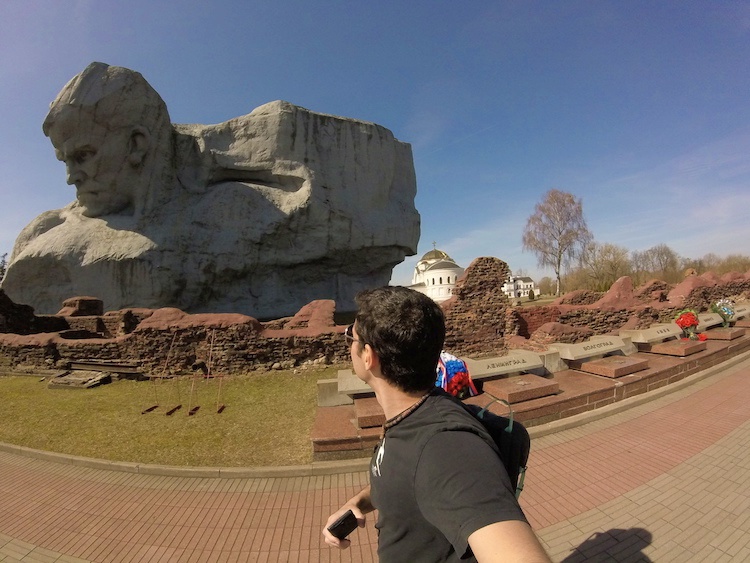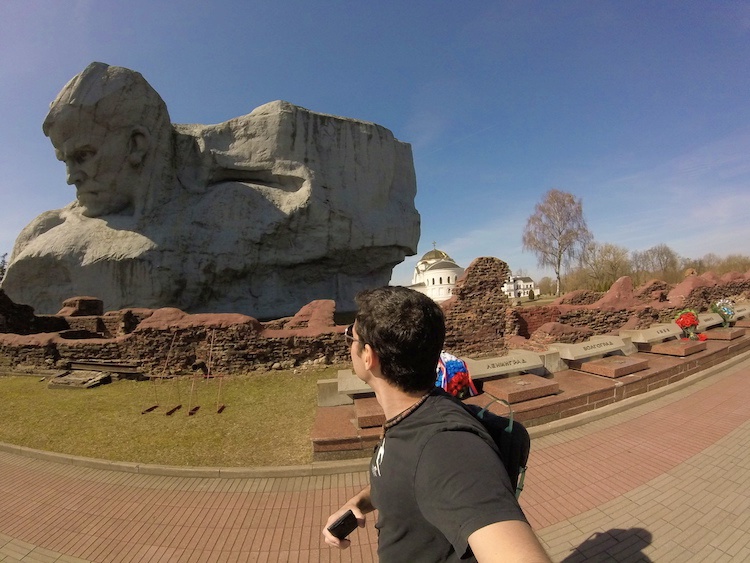 7-Day Belarus Itinerary (Minsk, Brest, the Bison, and Castles)
Day 6 (of the 7 & 10-day itinerary): See the European Bison at the National Park
After another night in Brest, you'll head out to the nearby Belovezhskaya Pushcha National Park.
This national park is a primeval forest with ancient trees where you can see the famous (and rare…they were once almost extinct) European Bison.
I saw them in a fenced-off area inside the park where you can also see bears, wolves, and other animals.
But if you wander through the forest, there's a chance you'll see a wild bison in nature….just don't get too close!
And from the park, you can also see the border between Belarus and Poland with armed guards and all…just don't take pictures!
I explored nearly the entire park by bicycle. You can rent a bike at the entrance of a park and get a map. It was easy to get around.
How to get from Brest to Belovezhskaya Pushcha National Park
The park is 60 kilometers from Brest. So, you can visit it on an organized excursion, by renting a car, or by using public transportation.
To learn more about excursions from Brest to the Belovezhskaya Pushcha National Park, take a look at the park's official website: https://npbp.by/eng/tours/sightseeing-tour/
To rent a car, I've already mentioned my article with the 5 best websites to rent cars from.
Getting to the Belovezhskaya Pushcha National Park by public transportation is super easy and cheap. There are 7 microbuses that go from Brest to Kamenyuki. Stay on until the last stop, and you'll be at the park. Just ask the driver or the other passengers and they'll help.
You'll catch the bus at the "bus station" next to the Brest train station…and the ticket is super cheap!
Here's a photo I took of the schedule, the bus and the stop:
My trip took almost a full day in total. So, you can schedule it into any of your 3 days in Brest.
I just wouldn't recommend putting it on your last day in Brest in case you have to return to Minsk that same day. Because then, if there's a problem, you'll miss your train. Put it in the middle of your three days!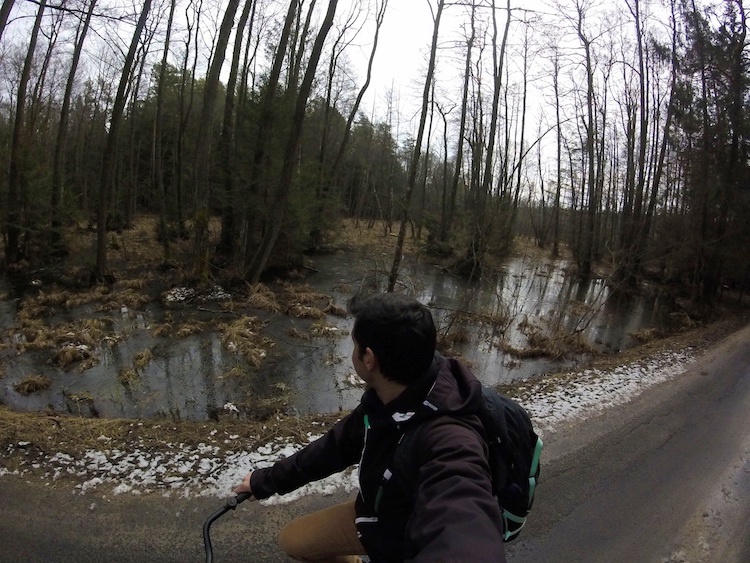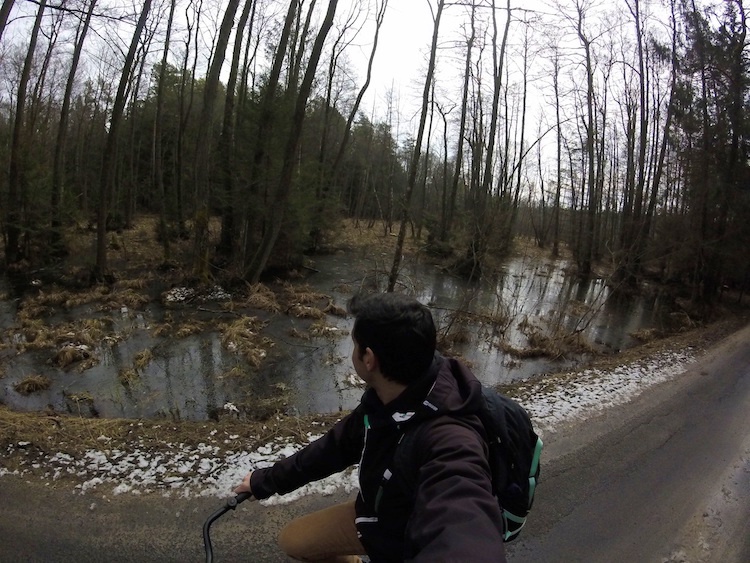 Day 7 (of the 7 & 10-day itinerary): Visit the Mir and Nesvizh Castles
This tour program takes about a full day and leaves from Minsk.
So, you can add it to any of your 4 days in Minsk.
During this nearly 8-hour excursion, you'll visit the 16th-century villages and castles of Mir and Nesvizh. They're about 1.5 hours from Minsk.
To be honest, I didn't end up doing this tour myself. I preferred to see more of the Belarusian life rather than see more castles.
I don't mean to be critical, the castles are lovely and full of history, but have you ever heard of the expression "ABC"? Or "another bloody castle"?
Well, as someone who lives in Europe and has spent a lot of my time over the years visiting European castles, this was more or less the mindset that led me to not visiting them.
But many people like the tour and you can even include it pretty easily into a shorter 5-day itinerary without having to rush.
To book your tour, I recommend the same company that organizes the Free Walking Tour Minsk:
This tour is paid, but the price is good.
Or there's this tour from GetYourGuide: https://www.getyourguide.com/minsk-l1410/minsk-full-day-private-tour-to-mir-nesvizh-t106609/
10-day Belarus Itinerary (Minsk, Brest, Bison, Castles, Stalin Line, and Grodno)
In this 10-day Belarus itinerary, you'll also have time to visit the city of Grodno and the Stalin Line somewhere in your itinerary.
Day 8 (of the 10-day itinerary): Go from Brest or Minsk to Grodno
Grodno (or Hrodna) is a lovely city in Belarus that's close to the borders of Poland and Lithuania. Beyond the city's charm, you'll also find an 11th and 8th-century castle.
The city is about 5 hours from Minsk, so you'd have to spend the night there and will only have a half day to visit today (with another half day tomorrow). There is also transportation between Brest and Grodno.
So, you could do either of the following journeys:
Minsk – Brest – Grodno – Minsk OR Minsk – Grodno – Brest – Minsk
You can easily explore the city and the castles by foot and public transportation.
Day 9 (of the 10-day itinerary): Finish visiting Grodno, head back to Minsk (or Brest if you're in the middle of your trip)
Explore whatever else you'd like to see in Grodno during the morning, then head back to Minsk if you're at the end of your trip or to Brest if you're in the middle.
Day 10 (of the 10-day itinerary): Visit the Stalin Line in Minsk
For anyone interested in military history, weapons, armored vehicles, helicopters, bunkers, and the like, you won't want to miss the Stalin Line.
The Stalin Line is an open-air museum where the historic line of defense created to defend the Soviet Union from the Nazis once was.
You can explore the ancient bunkers, casemates, control centers, and an incredible amount of military vehicles.
How to get to the Stalin Line from Minsk, Belarus
You can visit the Stalin Line as a day trip from Minsk using public transportation.
Take the micro bus behind the Minsk Train Station and just ask to be left in from of the Stalin Line. If you can get a pamphlet from your hostel or a tourist office, show the driver just to make sure he understands.
Of course, you could add this attraction to any of your days in Minsk. For me, it spent most of my day here!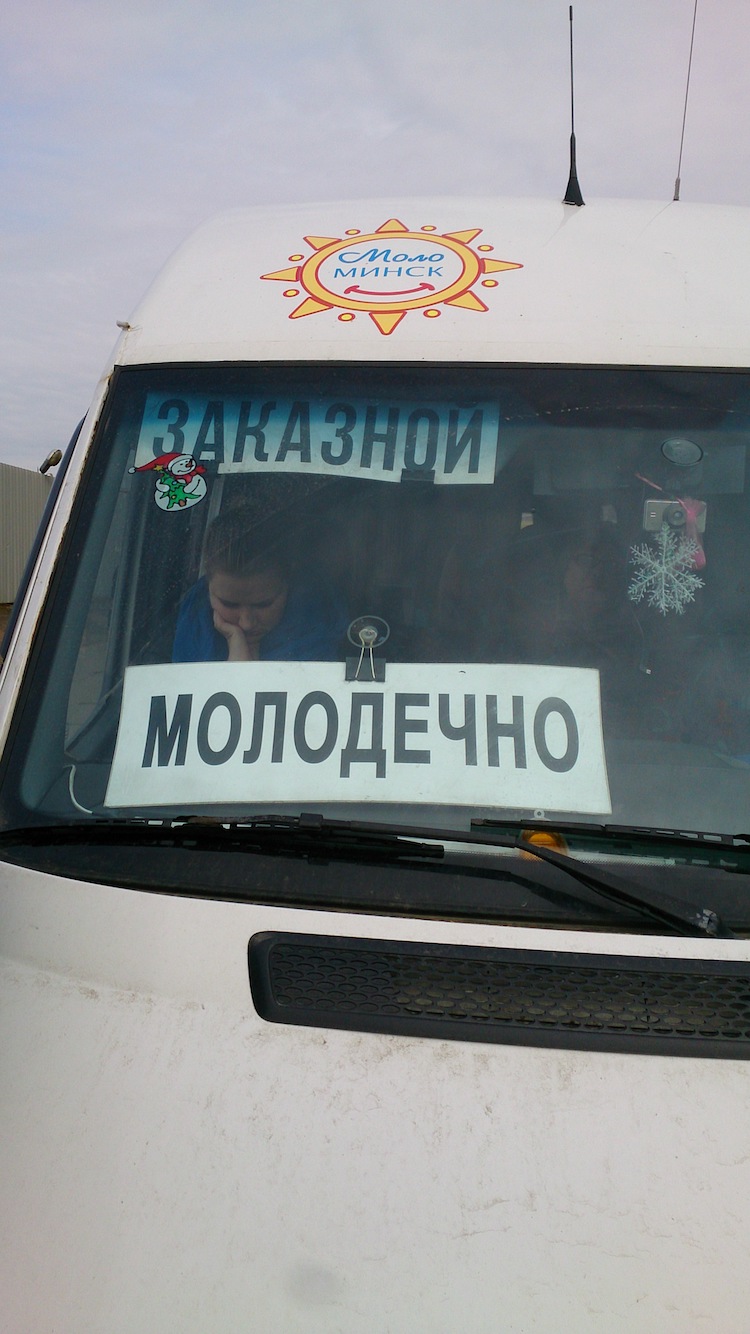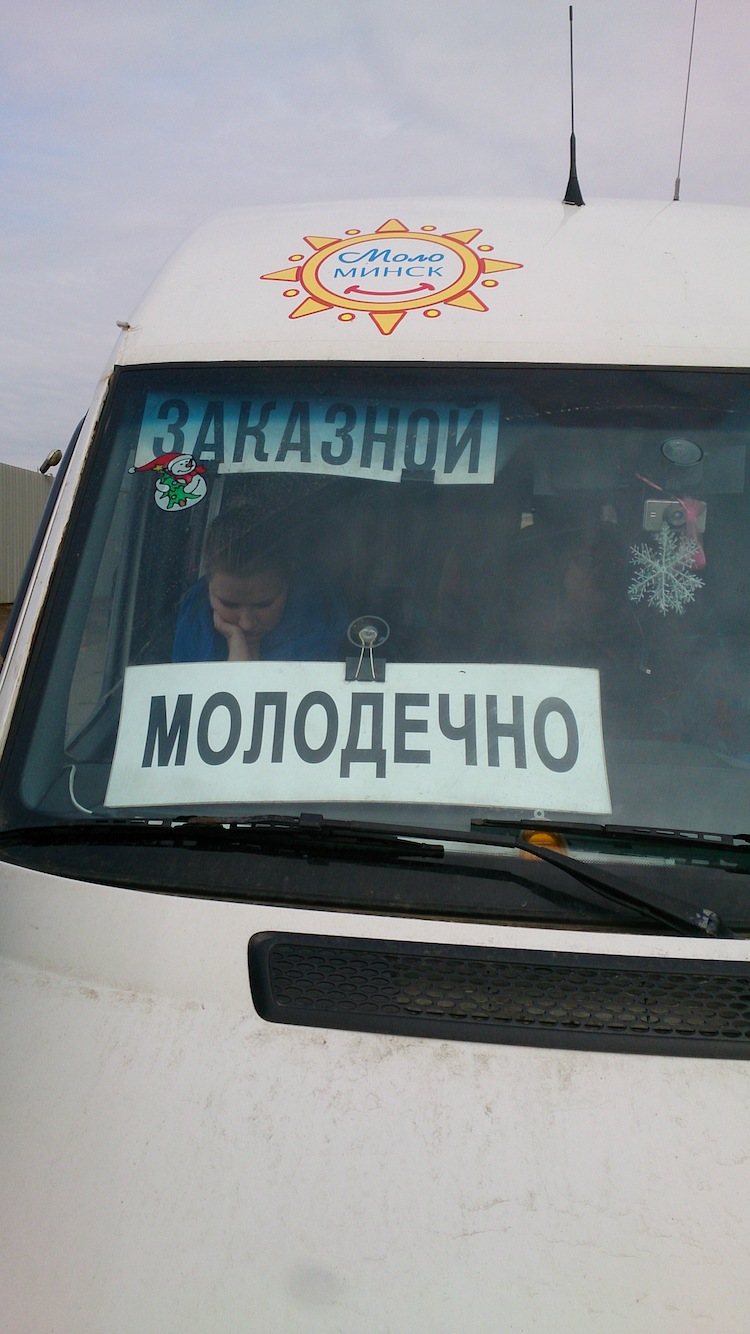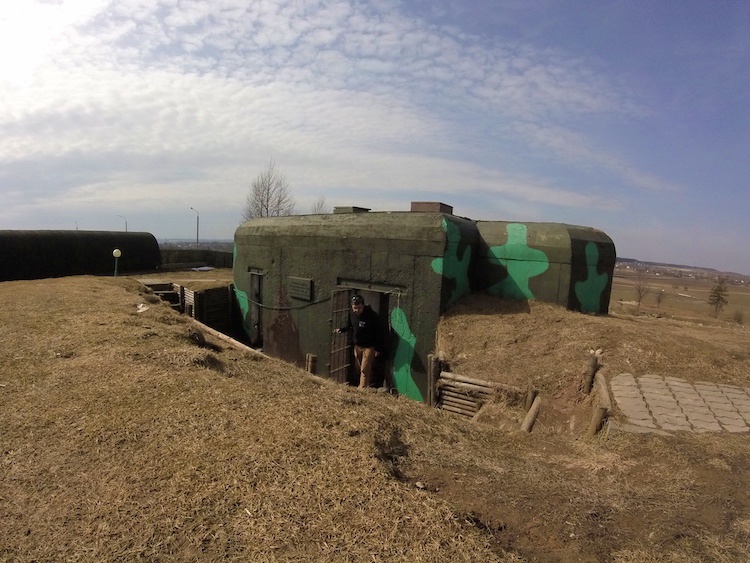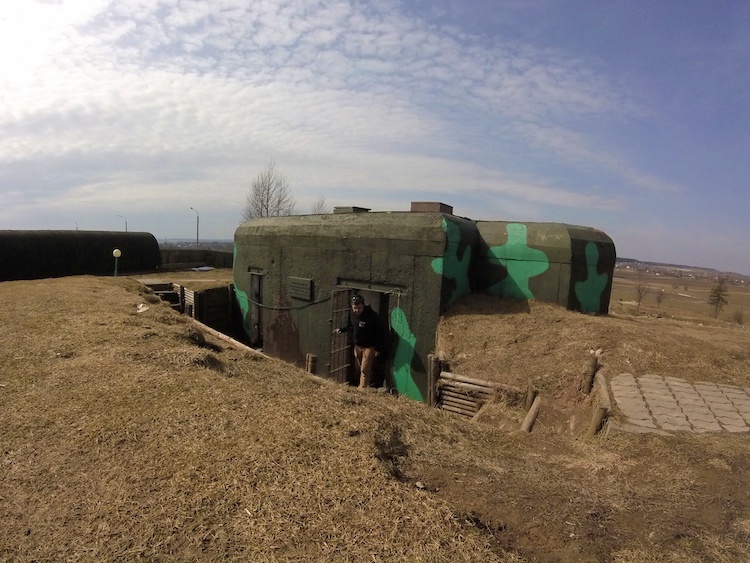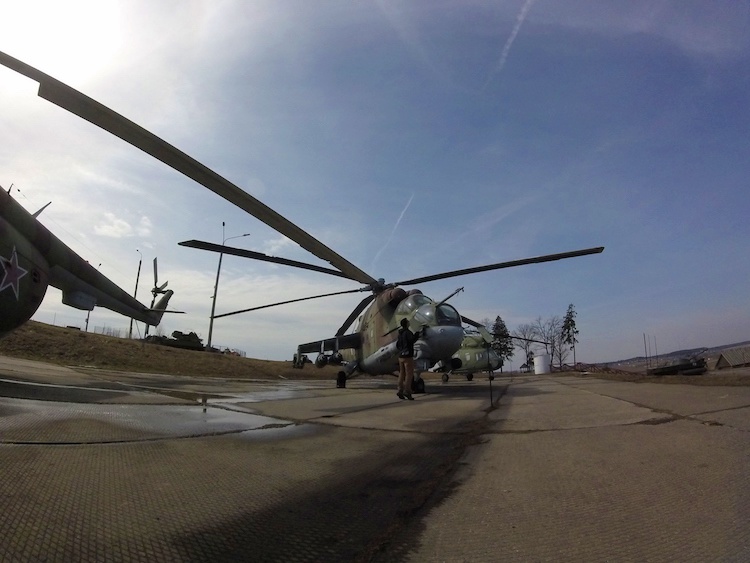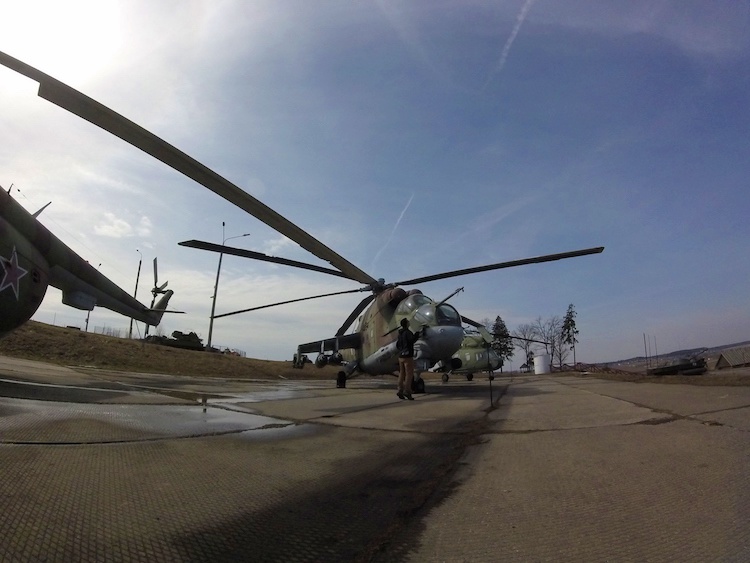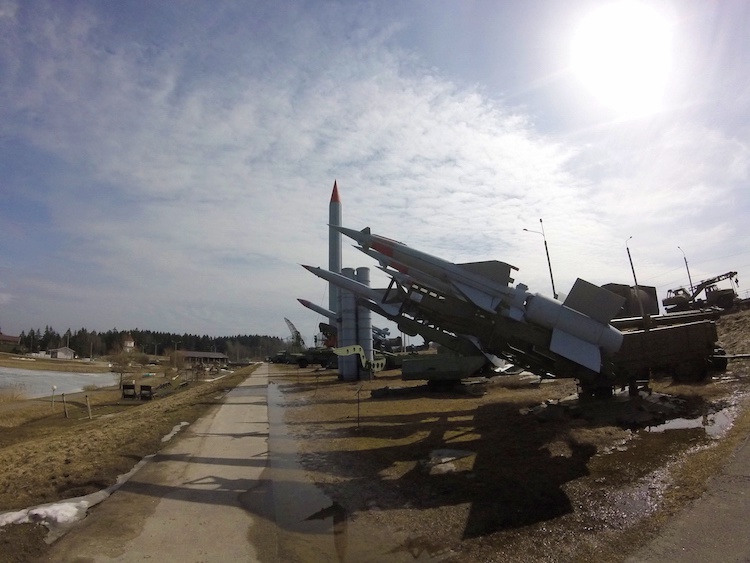 And that's it for the itineraries. As you can see, the itineraries are made to not be super stressful or make you run around trying to see everything.
Of course, it's possible to include a ton of things in the 5-day itinerary if you want, but I always try to force myself to travel more unhurriedly so I can enjoy the things that I'm seeing and doing more.
This also gives you time to do other activities if they pop up, like visit an attraction that wasn't in your plans or go out to have a coffee or a beer with people you meet on your trip.
Where to go before or after Belarus
Like I said above, you'll be far into Eastern Europe in the ex-Soviet territory.
So if you're a citizen from one of the countries that don't need a visa and doesn't need to enter and leave from the Minsk airport, you can explore the neighboring regions entering or leaving by train or bus.
One common route is to go from Poland to Brest, then Minsk and ultimately cross into Russia…or the other way around.
If you're going to/leaving from Belarus by plane, this will depend on where you are going and what you want to do afterwards.
To find cheap flights to Belarus, take a look at my article with the 3 Best Websites to Buy Cheap Plane Tickets.
Final useful tips for visiting Belarus
Check with the people at the reception of your hotel, hostel, or Airbnb to make sure they've registered you with the Belarusian Office of Internal Affairs. This is super important. If this isn't done, you'll have problems as you won't be considered to be in the country legally.
Don't worry about getting Belarusian Rubles before your trip. Just take an international debit card which you can use to withdraw local currency just by the Minsk airport exit.
Most places in Belarus accept credit cards…with the exception of city buses where it's better to have exact change since the drivers don't give change
Don't miss the Minsk metro, it's an attraction in itself in Belorussia

Belarus is absurdly safe and probably one of the cleanest countries I've ever seen in my life! So don't worry about visiting it!
I really did love my week in Belarus, and I'd love to return and recommend everyone come visit this hidden European gem.
So, if you have any other questions about a trip to Belarus, just use the comment area below. I respond to each comment!
Check here other articles that may be of interest to you:
How to Get From Minsk Airport in Belarus to the City Center for 2 Dollars
How to Visit Transnistria: a "Soviet" Country that Doesn't Exist!
Guia Definitivo para Visitar Svalbard no Ártico Norueguês Economizando
The cheapest way to get from Ukraine (Lviv) to Poland (Krakow)
Planning your next trip?
Then don't forget travel insurance! You don't want to get stuck paying a ton of money and ruining your trip if you get sick or have an accident without travel insurance. WorldNomads is ideal for adventurous travelers, backpackers, or anyone looking to be protected during their trip. They cover almost every single activity you can image!
Already reserved your hotel or hostel? If not, we recommend Booking.com. They have a huge selection of hotels and hostels all over the world. Plus, in most cases, you can cancel your reservation without any costs up to a few days before the check-in date!
Still haven't booked your plane ticket and want to save big? Take a look at Kayak and Momondo. They are flight aggregators that combine several other ticket search websites to make it easier for you to compare prices and make sure you are getting the best deal.
And finally, will you need to rent a car during your trip? Then check out Rentalcar.com to search and compare car rental companies from all over the world on a single website. Then, you can find the cheapest price for the best car!