Last Updated on by Rodrigo @ OutofYourComfortZone
All you need to know to rent out your property on Airbnb + 5 other rental websites to try. You can list rooms on all of them at once!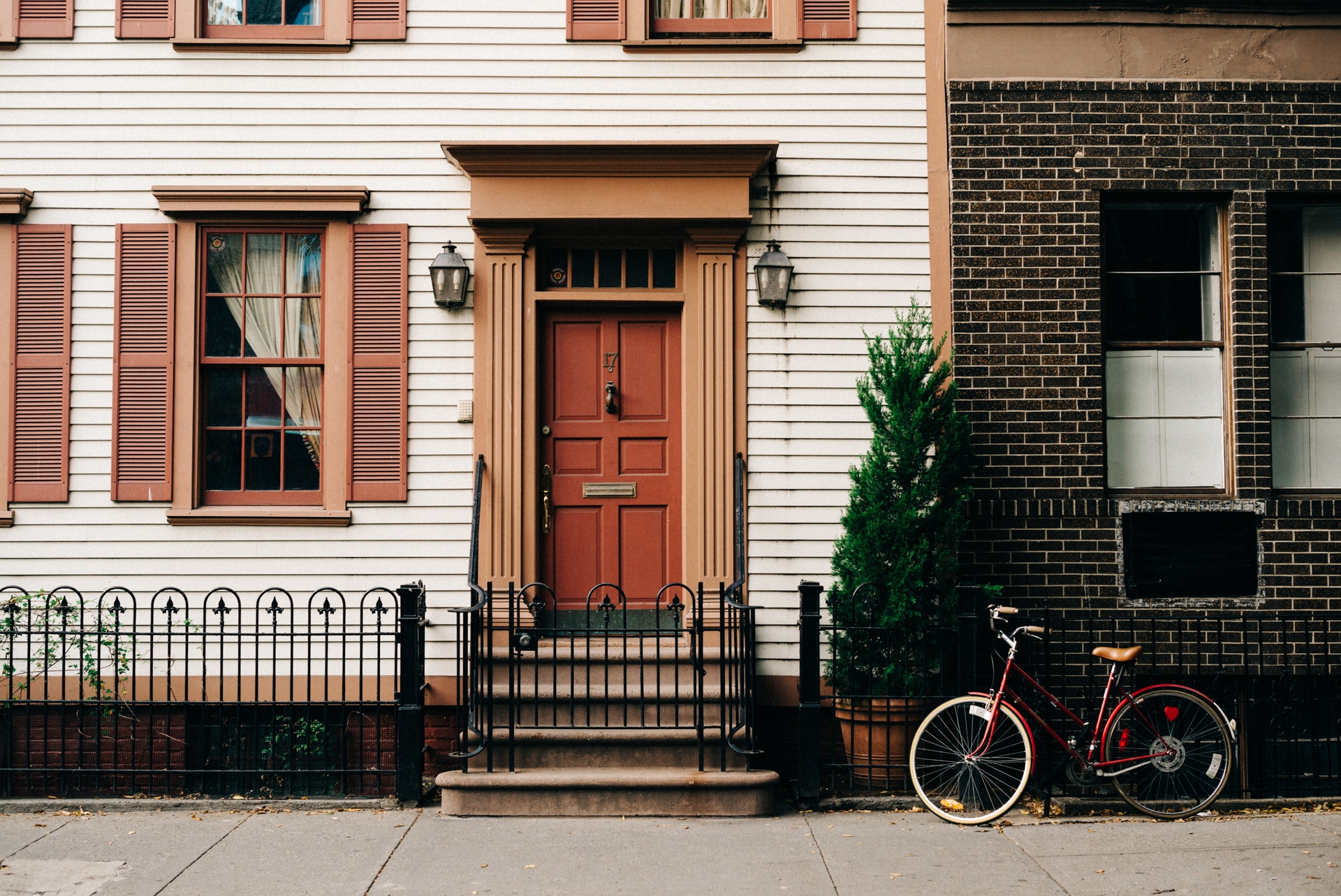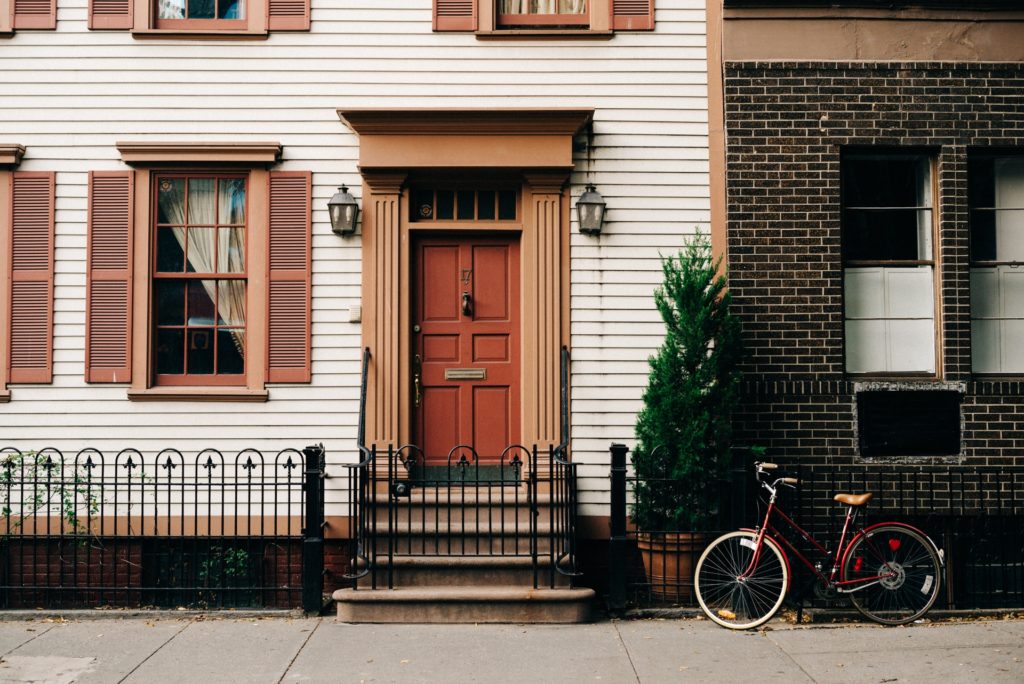 It's pretty common to hear stories of people who "give up everything" to travel. But do you really need to say goodbye to your home? Might it be better to turn your property into passive income?
That's why Airbnb and other popular rental platforms have become such a success.
It's a great option for someone who travels a lot and leaves their apartment empty for a while, or someone who is currently living in their apartment or home, but has a free room. This is because it guarantees an income that does not only helps pay for (travel ☺) expenses and rent, but also earns some profit.
It's not by chance that there are already some people who have already turned the temporary rental of their apartments and rooms into their largest source of income. Even investing money to offer more interesting and unique accommodation to renters.
And, best of all with the online rental platforms we have today, you don't need to worry with dealing with all the paperwork of renting out your place. These websites give your room/apartment a lot of visibility, guarantee the security of online payments, and gives you access to reviews from guests.
An extra buck is always welcome. And if you have no idea where to start, here are some tips on the best platforms (including Airbnb plus 5 alternatives) to rent out your home temporarily, and how to use them.
Let's get started!
How can I rent out my room/apartment/home on Airbnb?
Perhaps the most well-known temporary rental platform in the world, Airbnb began in San Francisco when two friends offered inflatable mattresses and breakfast in their apartment during a design event that filled up all the city's hotels.
Their idea was so successful that little "Air Bed and Breakfast" now has an estimated value of 38 billion dollars! And it just keeps growing.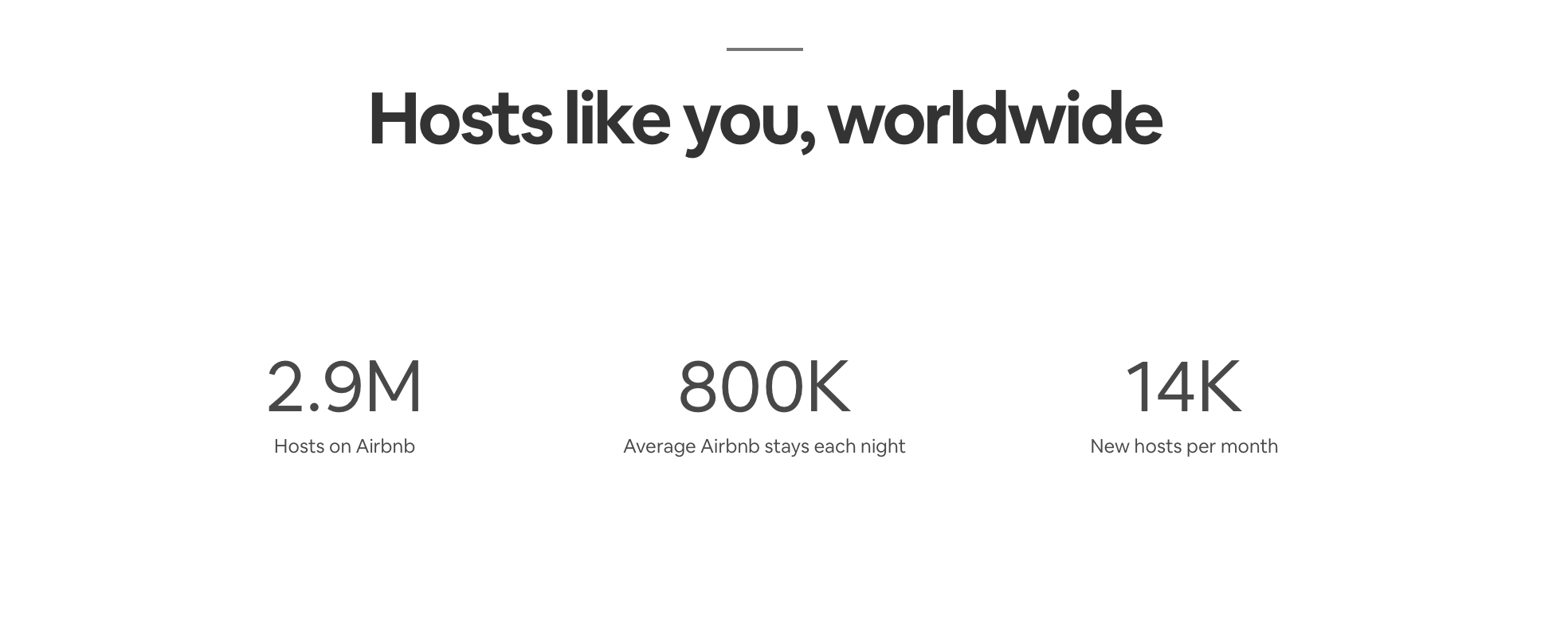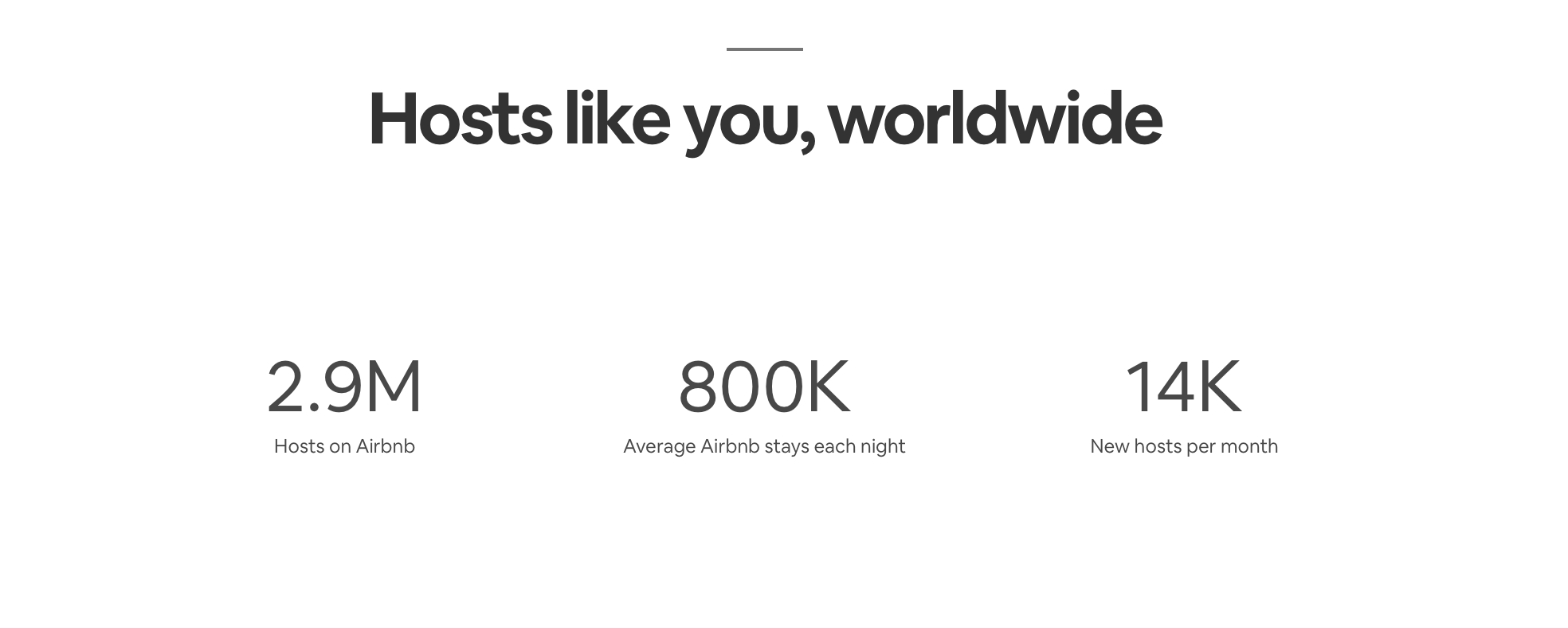 How does it work to rent out my apartment/room/home on Airbnb?
Airbnb works as the intermediary between people who want to rent their space (the hosts) and travelers (the guests) who are looking for a place to stay.


Airbnb's profits come primarily from the fees paid by both the guests and the hosts. The scheme is quite lucrative for those who offer their space to rent since the service charge for hosts is only 3% of the reservation amount.
And the service fees the guests pay vary from 0 to 20%. But even still, renting an apartment with Airbnb is often one of the cheapest options for travelers.
Who can be a host on Airbnb?
The creators of Airbnb wanted to keep the original idea of their website. Remember how they began with inflatable mattresses in their apartment? Well, the idea is that all types of accommodation goes.
So, it's possible to be quite creative when finding a space to rent out on Airbnb. The Airbnb website itself gives you some ideas like treehouses, boats, enchanting castles…
The website divides all accommodation options into 3 categories: the entire place, private room, and shared room.


It's important to remember that you need to respect the Airbnb community guidelines and a few basic requirements mentioned on the website.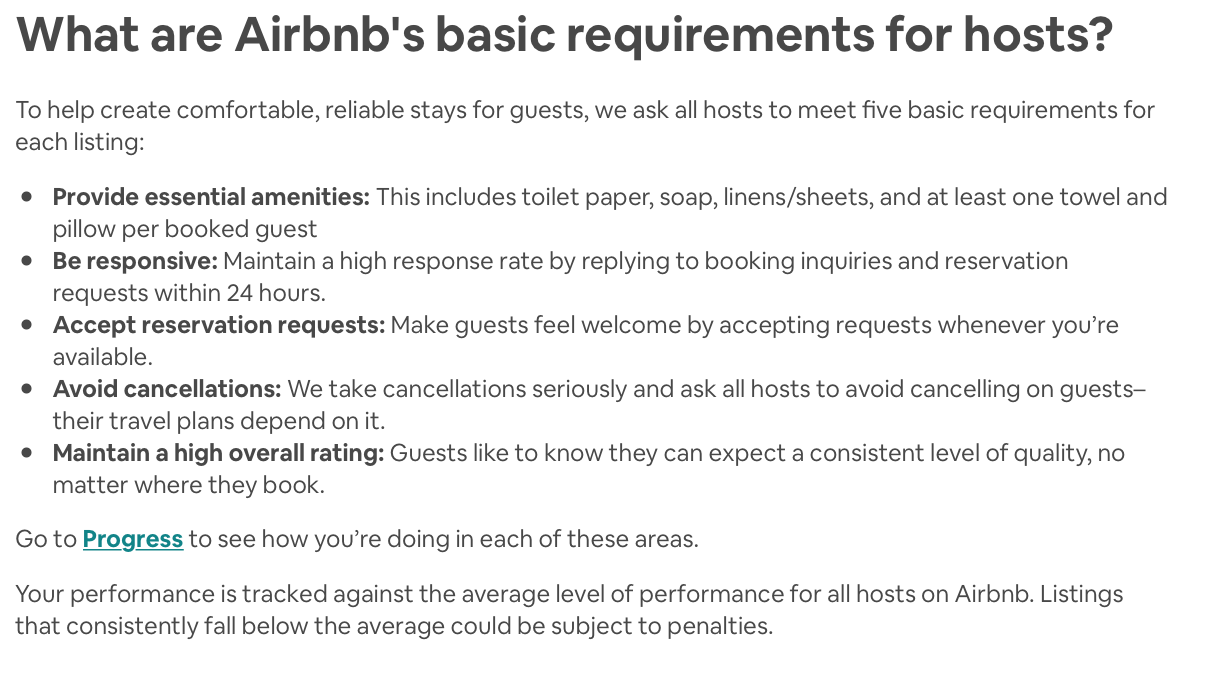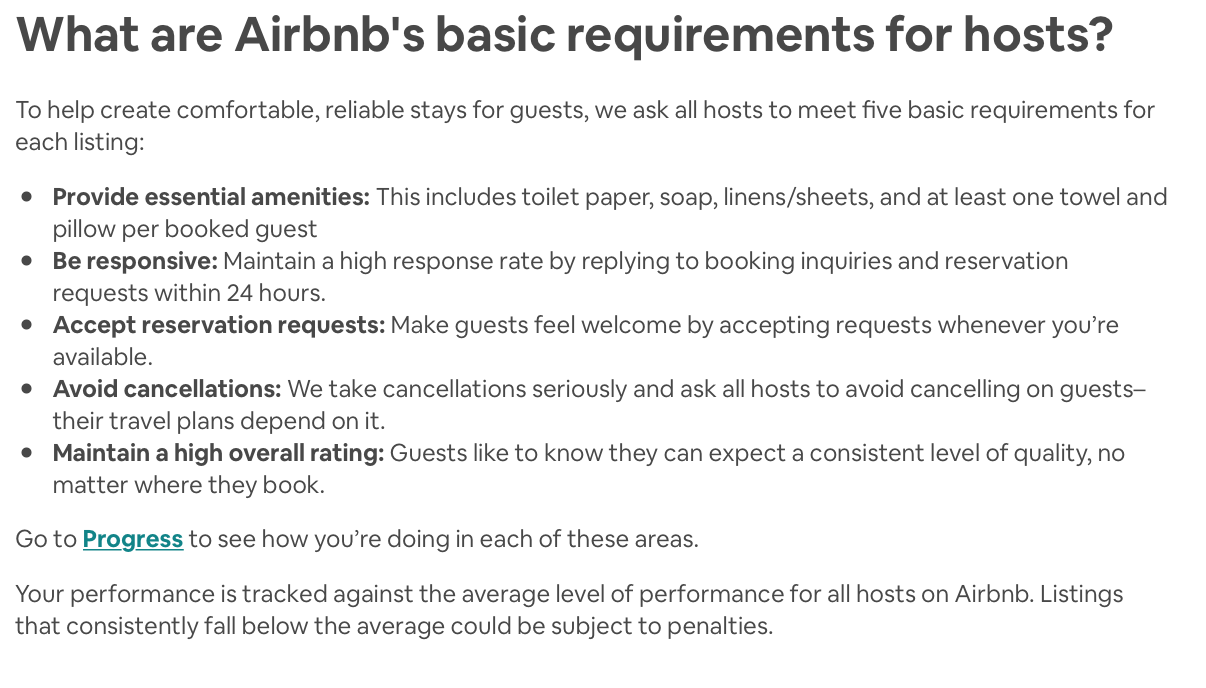 Finally, there are no limits as to how long to rent, and you can make your space available whenever it's convenient. Including blocking dates when you don't want to host anyone.
Is it safe to rent out an apartment/room/home on Airbnb?
Airbnb offers its own insurance for the host's property with a high coverage of 1 million USD against material damage, and 1 million USD against accidents.
The website always allows you to put in place rigorous rules in place (like requesting official identification before making a reservation), if you want.
You can also create rules that are convenient like you (like quiet hours, use of the kitchen or not, check-in/check-out times, etc.) and can contact the Airbnb help center 24/7.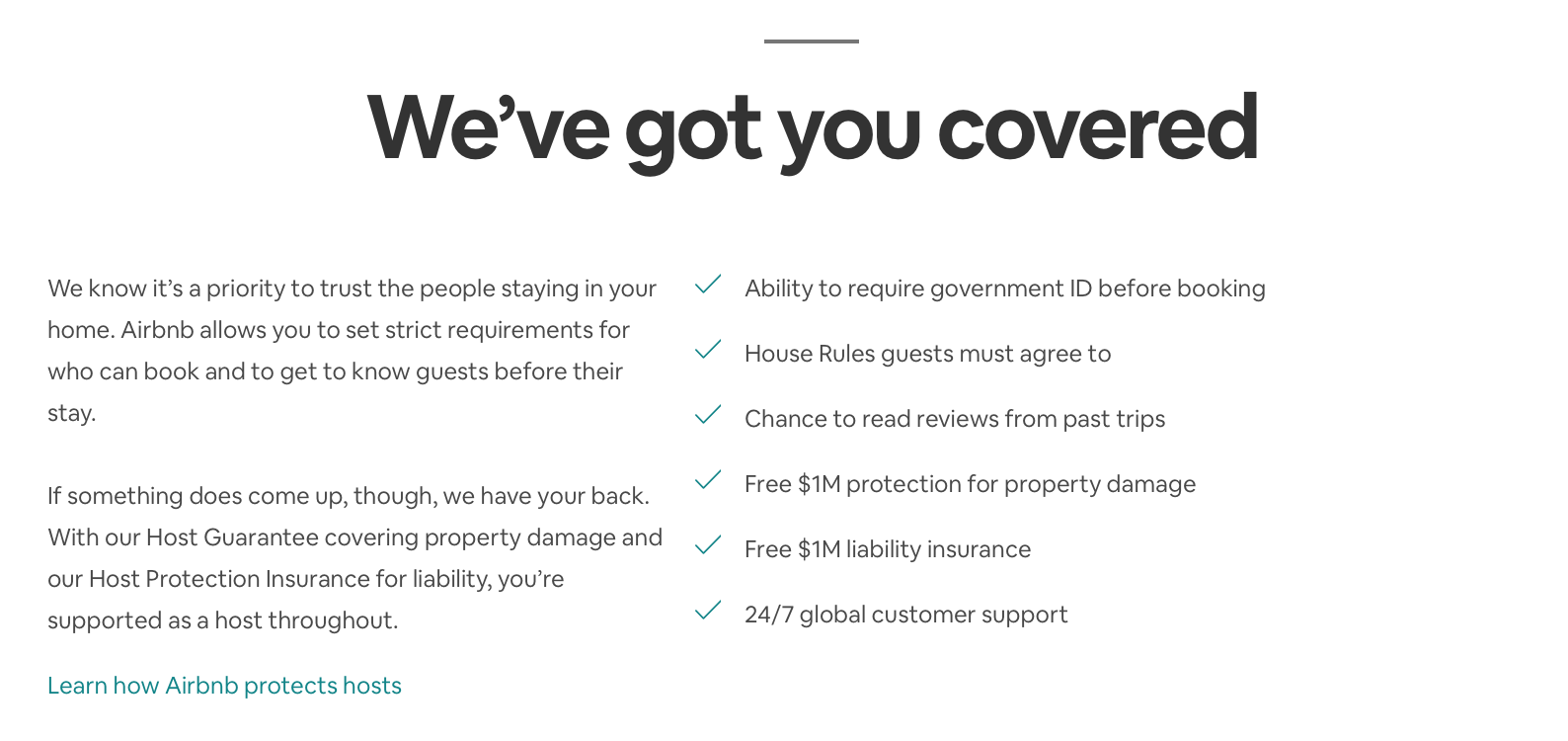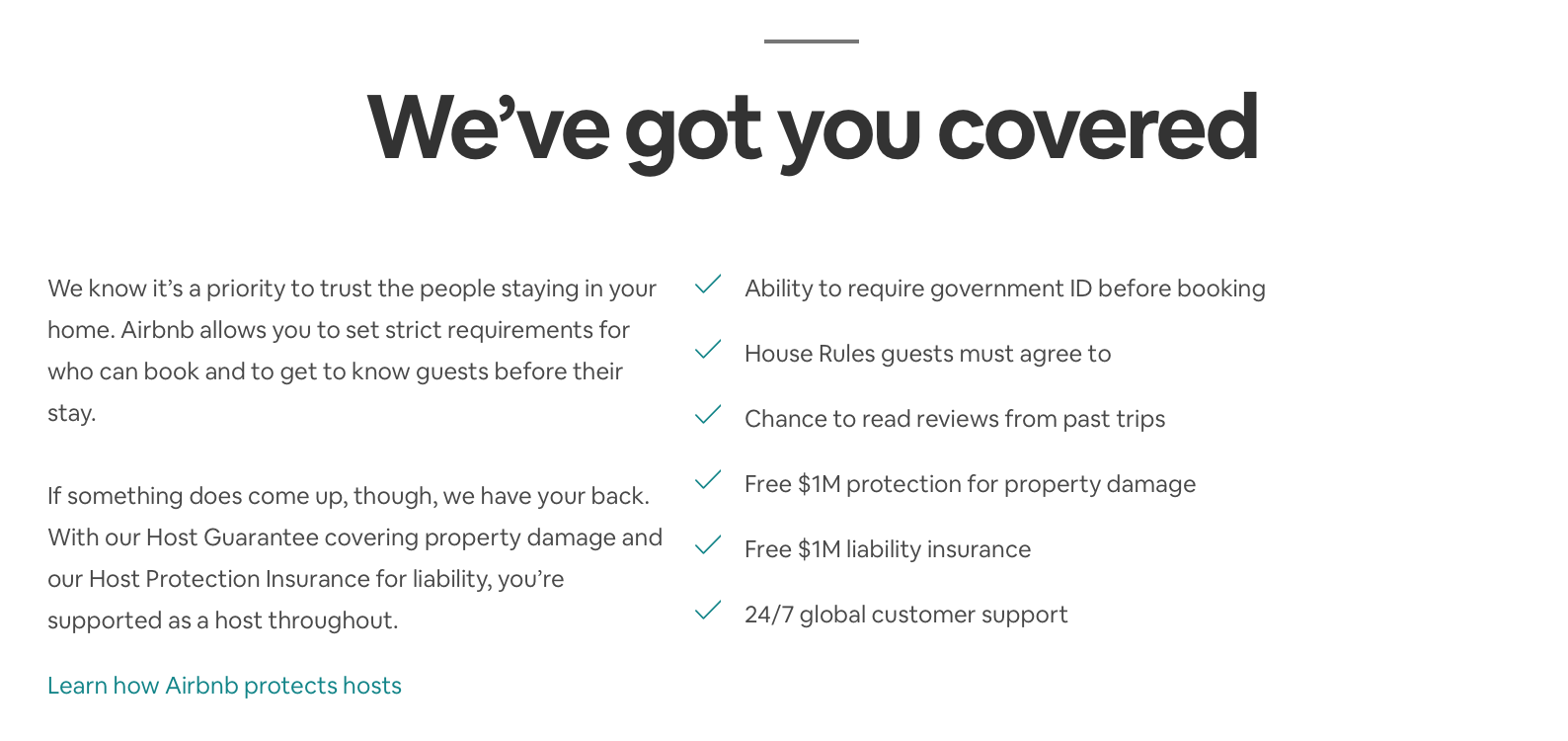 Beyond being just known by name, Airbnb is also rightly known for its security and reliability. So, if you are careful, using Airbnb can be very safe.
And one of the best things you can do to ensure the safety of your home? Check the reviews for any guest that makes a reservation to see what their past hosts have said about them (and if you get any bad vibes, cancel the reservation).
How do I list my apartment/room/home on Airbnb?


To begin listing your space as available for accommodation, you just need to go to the Airbnb website and fill out a quick and easy questionnaire.
But first things first, make sure you have:
Good photos of your space

The daily rate

The dates that your place will be available for people to rent
Once you have this information, just go to the Airbnb website and click the option "become a host" in the upper right, then "list your place."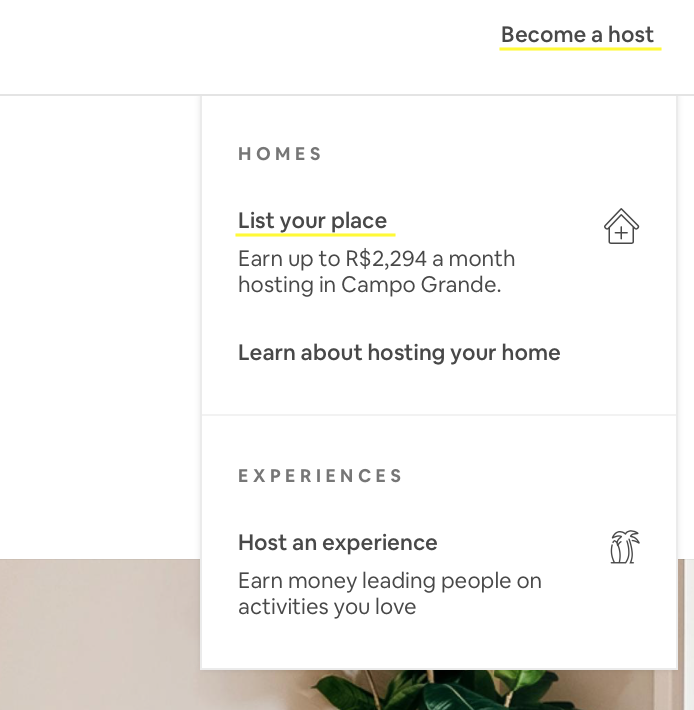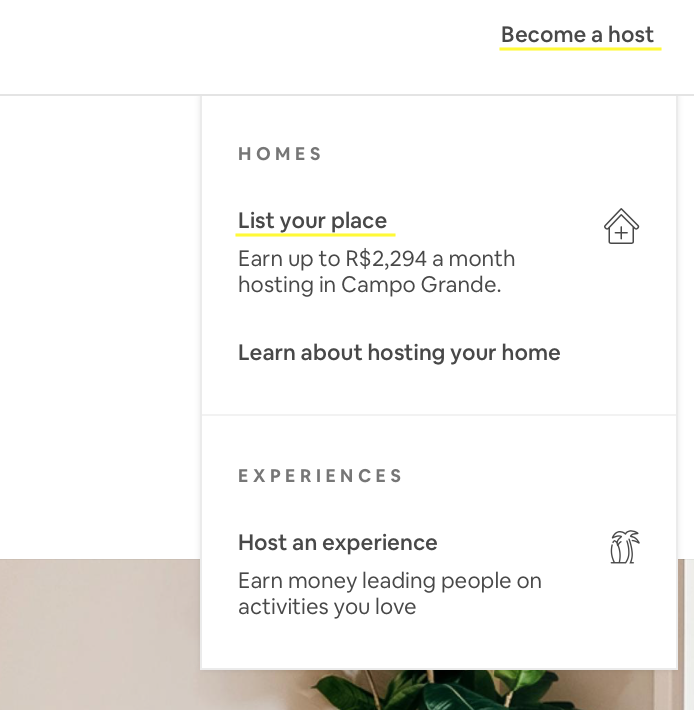 The website will bring you to a new page, asking you to login to your Airbnb account (this can be the same as the one you use as a guest) or to create a new account if you don't have one.
Then, you'll have to fill out a short and easy questionnaire about your place.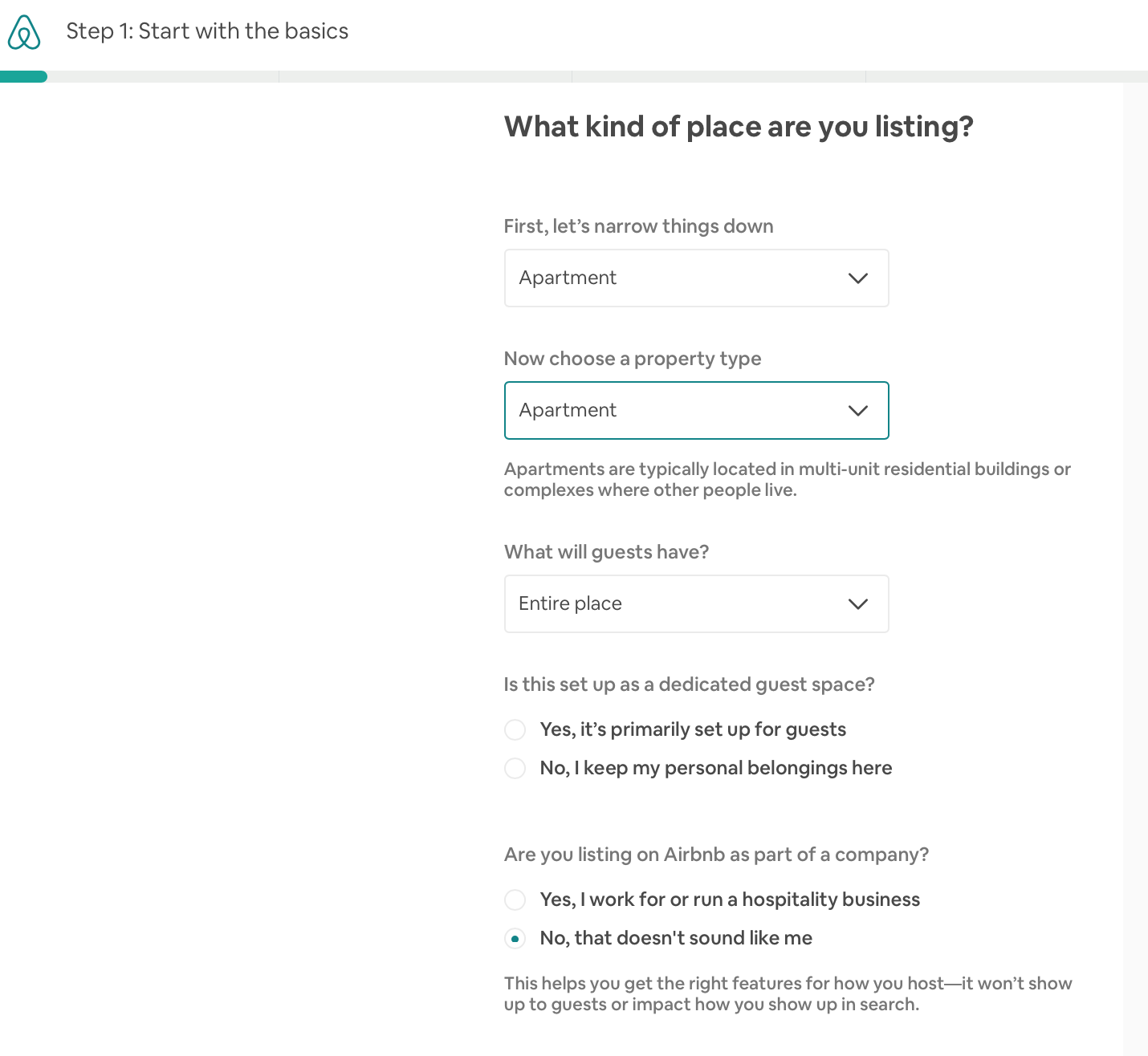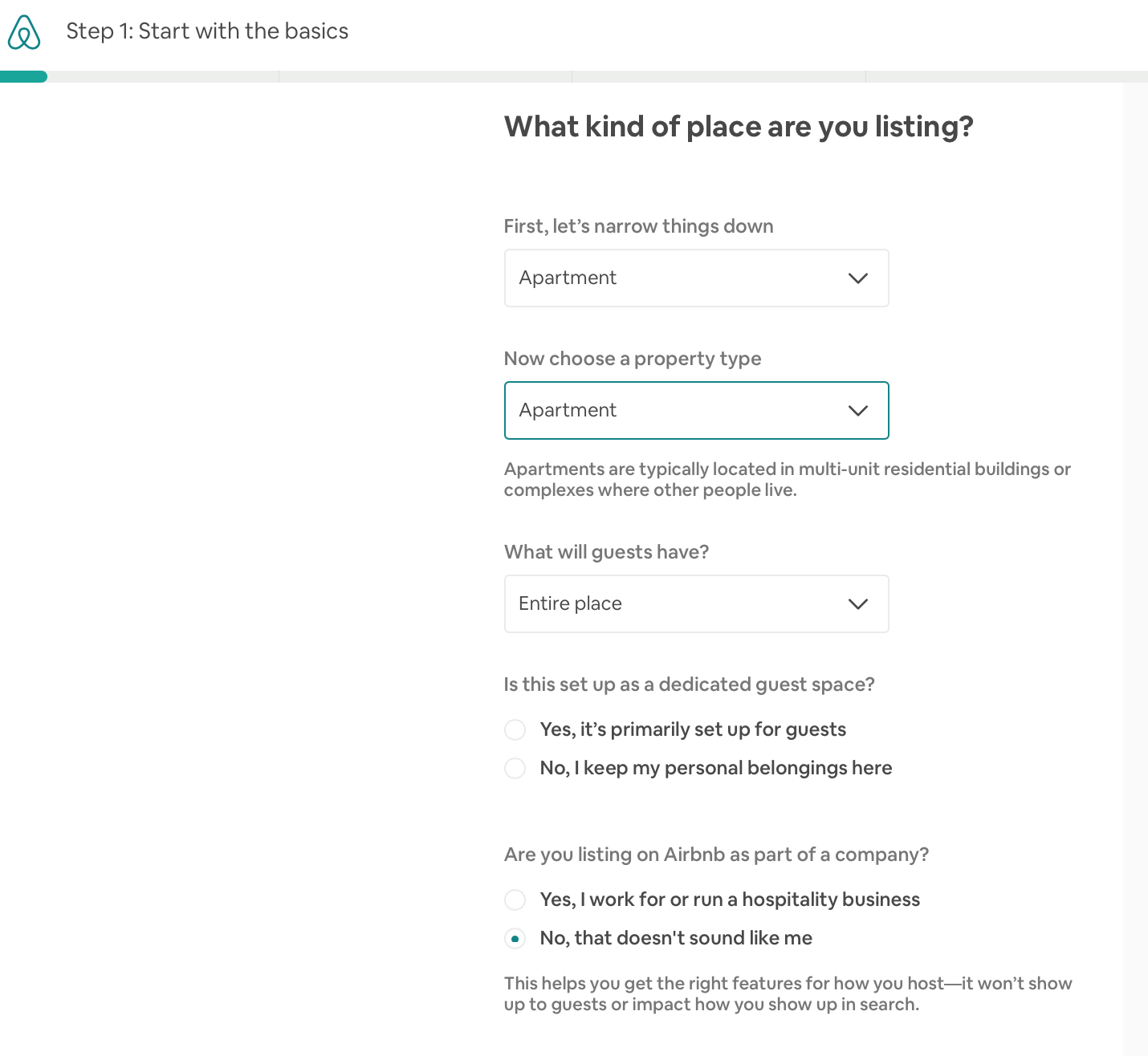 After answering the questionnaire, you'll be taken to a new page to complete step 2 of 3: upload your photos and list the specifics of your reservation (price, availability, rules….).
Airbnb will give you an average of the nightly prices in the area, but I'd recommend you also do your own search and consider the specifics of your property.
Then, your listing is online! Yes, it's that simple!
If you still have questions, Airbnb has a page with all the details and even a simulator to estimate how much you'll make with renting out your place.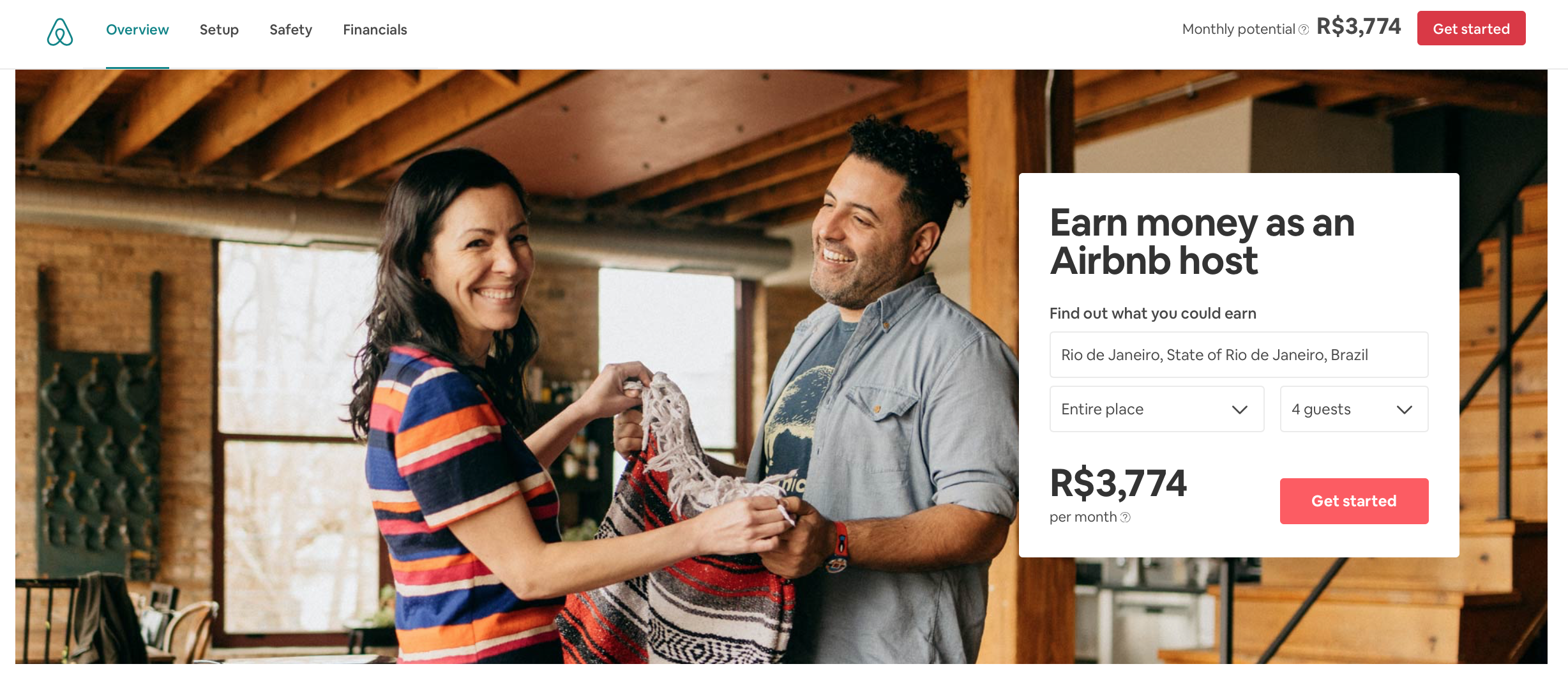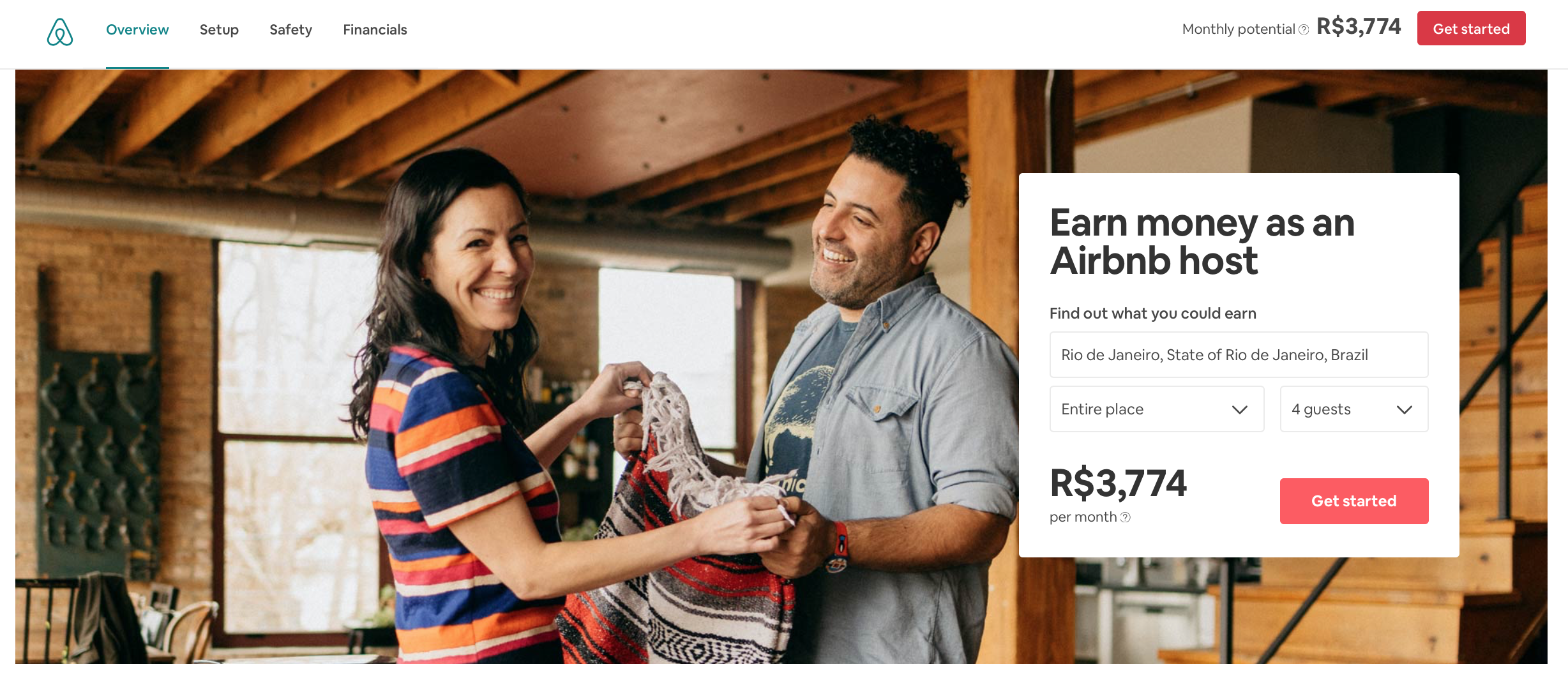 Why is Airbnb the best option for someone who wants to rent out their home?
Airbnb is the most well-known platform in the area of temporary rentals. Not just for the guarantees it offers hosts, but for ensuring payment security for both parties and offering support that's actually helpful.
So, Airbnb really is the best option for those who don't want unnecessary headaches. Especially if you're "branching" into the world of temporary rentals.
However, it's worth considering the options below as well!
Others like Airbnb:
Bonus option:
Best Alternatives to Airbnb for Renting Out Your Home, Apartment, or Room
Best Alternative to Airbnb #1: Booking.com
Booking.com is a site well-known to travelers as a website to reserve hotels and hostels. What's new is that you can now be a host through Booking and list your home, apartment, or room for guests to rent out short term!


Booking works like a reliable "classifieds" page where you can promote your property.  
The website makes it very clear that it's not acting as the contracting party, but only as an "agency." In other words, it doesn't offer guarantees for damages, accidents, or anything else.
They also earn a profit based on the commission from the site's users. But there are a few differences: Booking doesn't charge guests any fees or commissions, and the calculations aren't the same as Airbnb.
The commission you pay will depend on the location of the property (it ranges from 10-25%), and is based on the value of all the reservations that were confirmed and paid, even the non-refundable ones, regardless of the actual stay of the guest.
So, Booking is a good option for anyone who wants more visibility on their property, and to offer a more attractive price for guests since the final price will be decided by you without any extra fees.
Is it safe to list my accommodation and rent out my home on Booking.com?
Booking doesn't offer their own insurance like Airbnb does, but they do give hosts the option to require a security deposit from guests.
Of course, this makes renting as a guest less attractive and more expensive, not to mention that the amount of the security deposit can hardly match the guarantee of 1 million dollars offered by Airbnb.
Beyond this, the confirmation for bookings is immediate. So you don't have absolute control over who stays on your property (plus, there aren't reviews of guests like there are on Airbnb…just reviews of the properties).
By meeting the general requirements that you put on your page, everyone who is willing to pay will have their stay automatically confirmed.
In other words, Booking isn't as safe as Airbnb. But they do offer a 24/7 support channel and has a team that evaluates the authenticity of guest reviews (although they don't explain how the ratings are determined).
What are the benefits of renting out my home, apartment, or room on Booking.com?
What makes Booking.com different is, according to them, that it promotes your property in search engines for free, thus increasing your online presence and offers.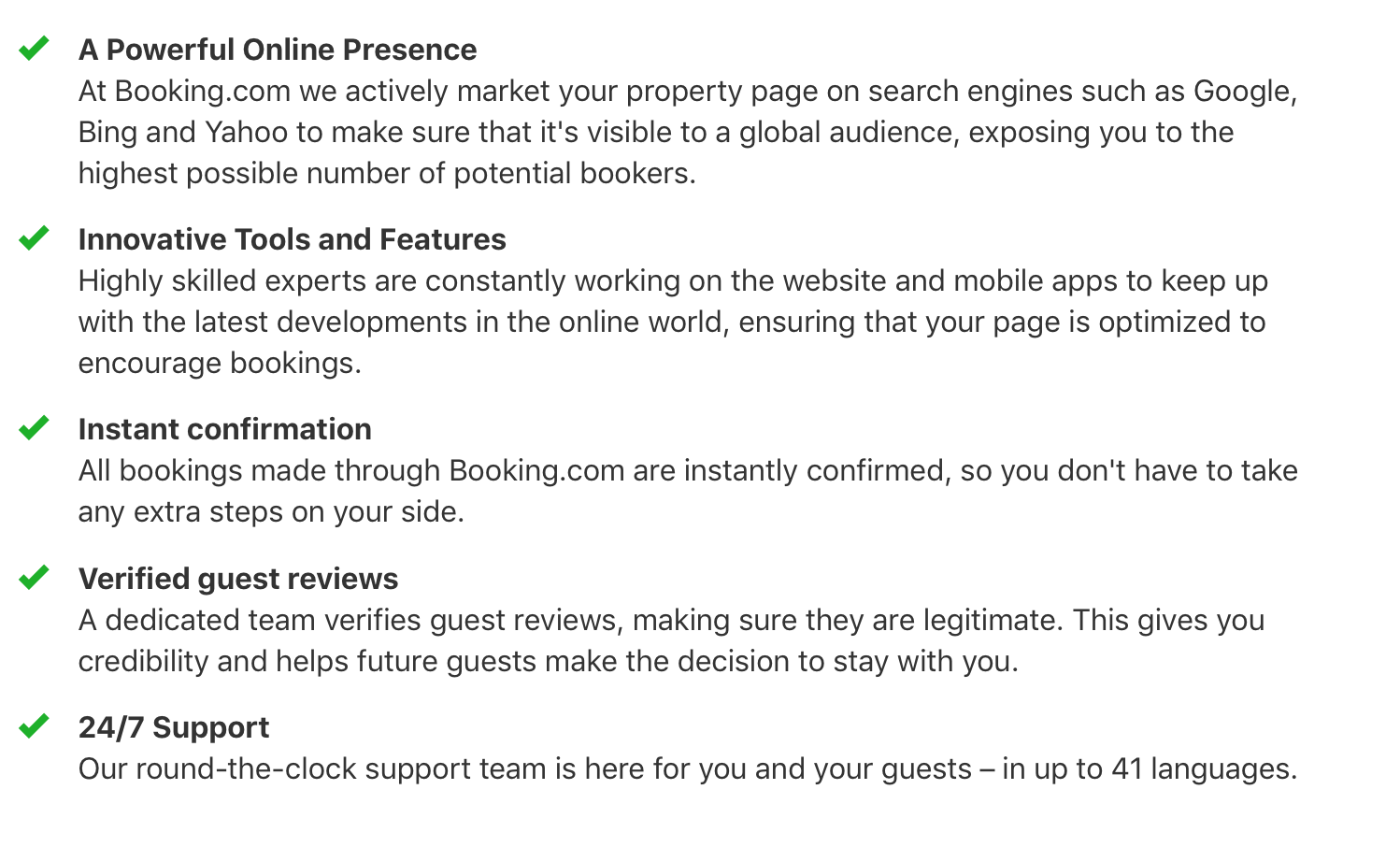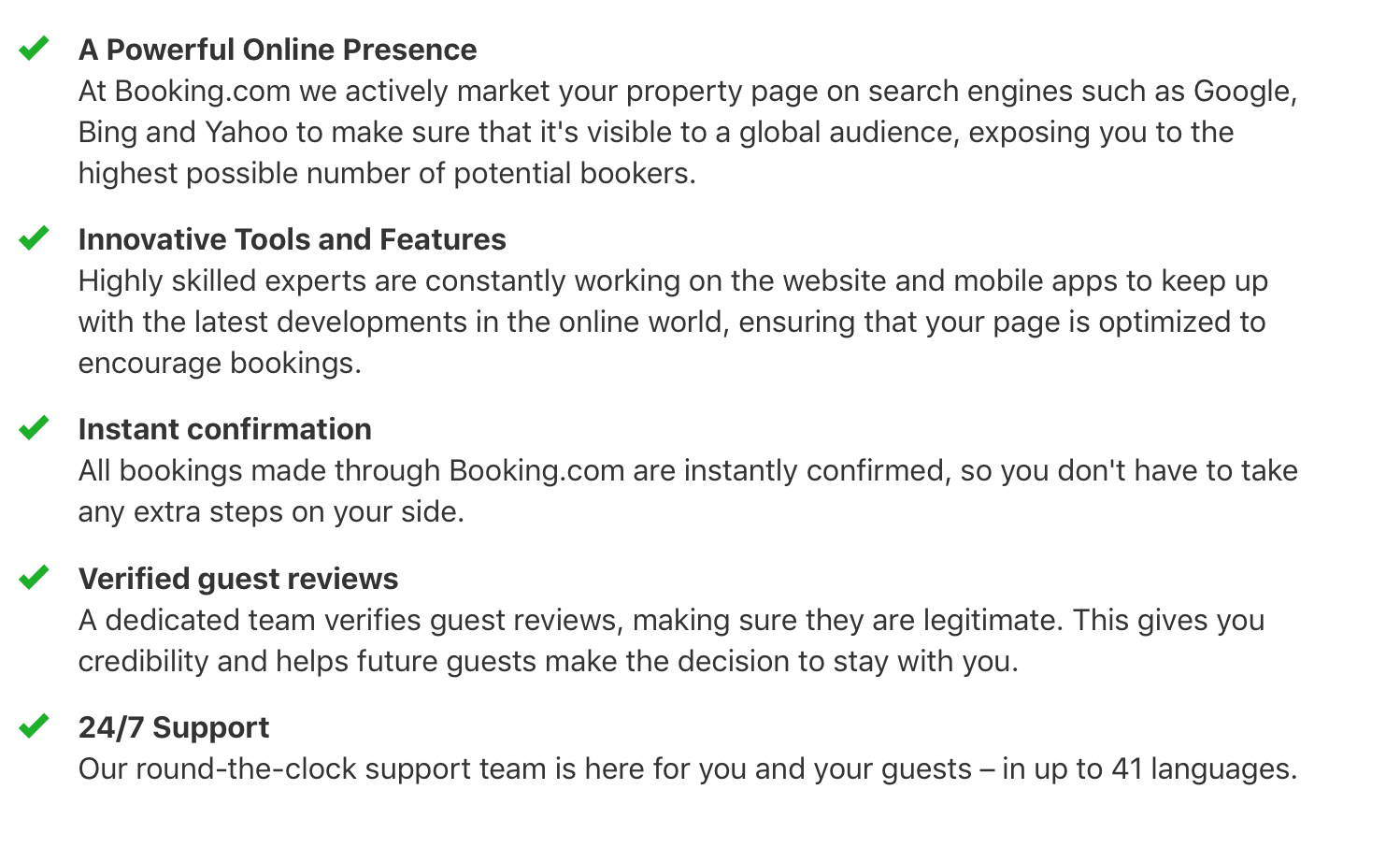 With Airbnb, your property can only be found through the internal search on its website. But in the case of Booking, your property can be found directly through Google, Yahoo, and other search engines.
Another benefit Booking cites is the immediate confirmation of reservations. Although, this benefit can be a double-edged sword. Yes, the immediate confirmation makes your life easier as a host, but it also prevents a lot of control over who your potential guests are.
The other benefits are similar to what Airbnb offers: 24h support, regularly-updated website and app, real reviews from guests (although, like I said, hosts can't give guests reviews)…maybe in the future Booking.com will add this tool.
But really, the most useful benefit of Booking is the visibility it gives to your property in search engines. Plus, considering that they don't charge guests a service fee, it's possible to make your property available at a more attractive price than on Airbnb, where the fee for the guests is much higher than that of the hosts.
How to rent out your home on Booking.com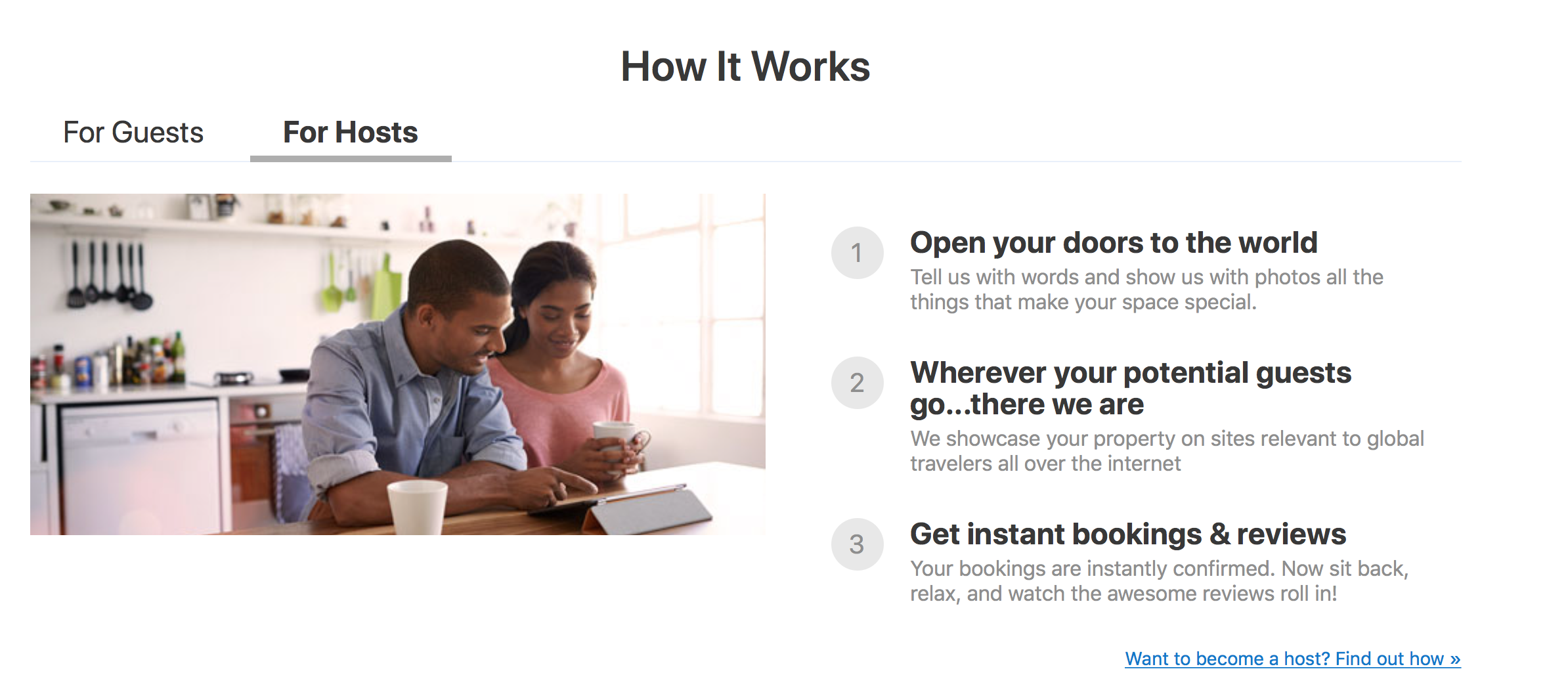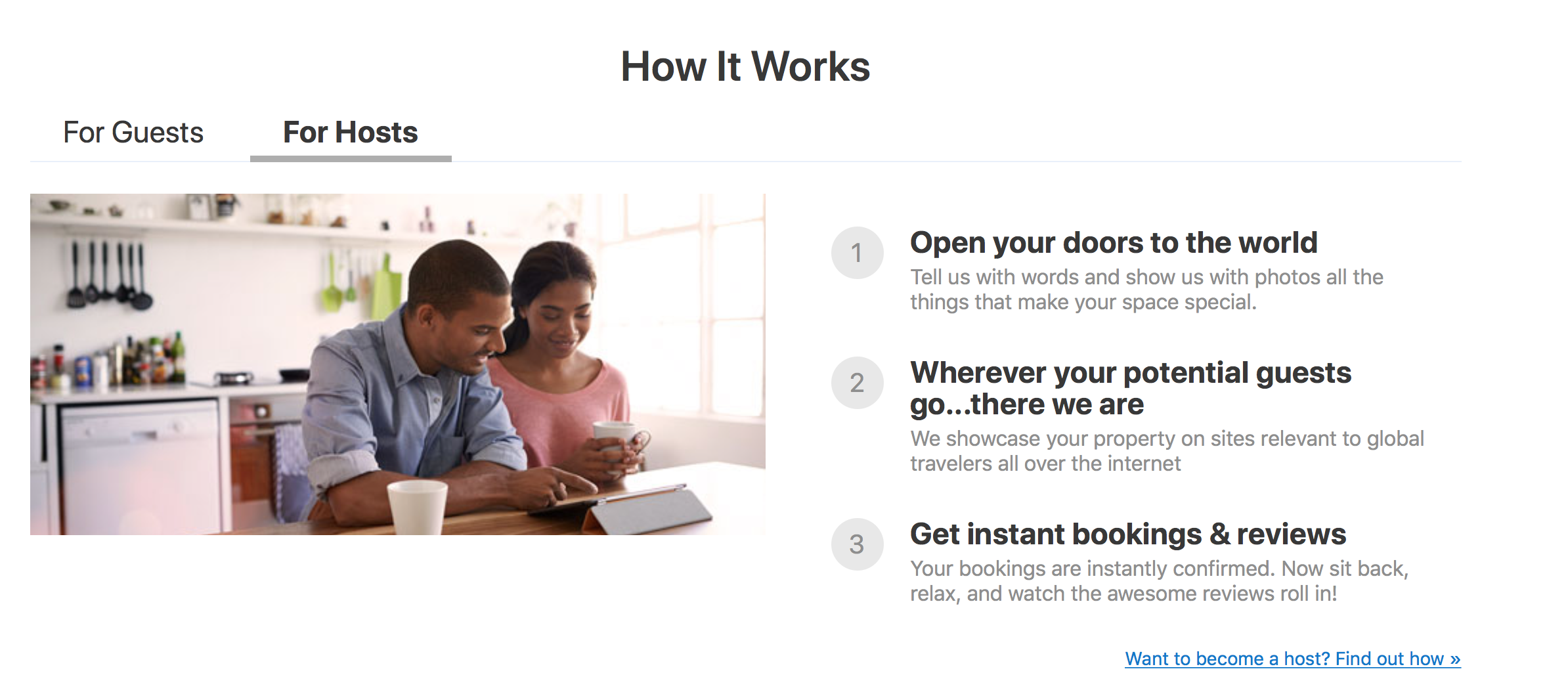 You just need to go to the page for hosts (by clicking the "list your property" button at the top of the homepage) on Booking.com and sign up with a username and password.
Then, you'll be sent to a second page, where you can choose the type of property that you want to list.


After completing your registration, your listing will be processed and analyzed by the Booking staff. If approved, you'll receive an email with the info to login to a system where you can update rates and the availability of your property.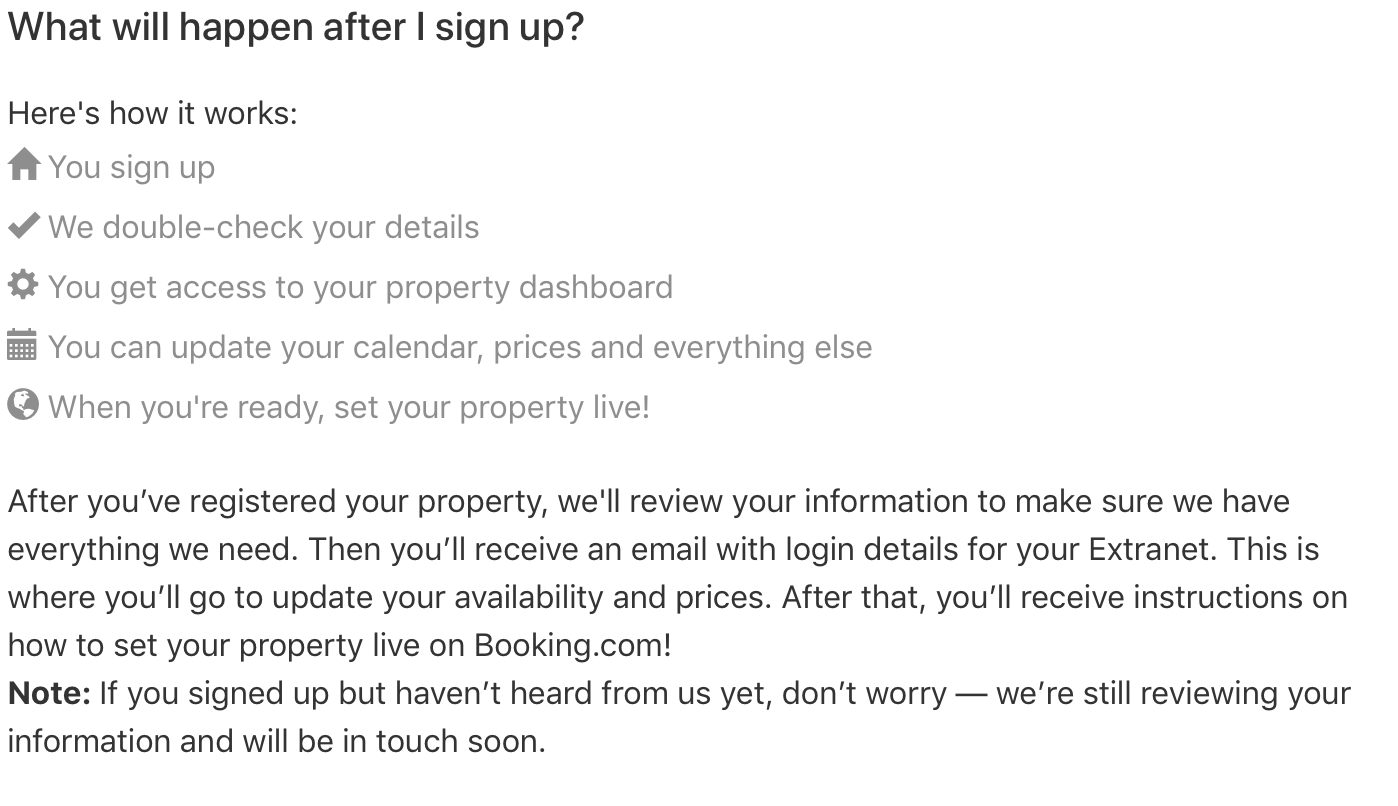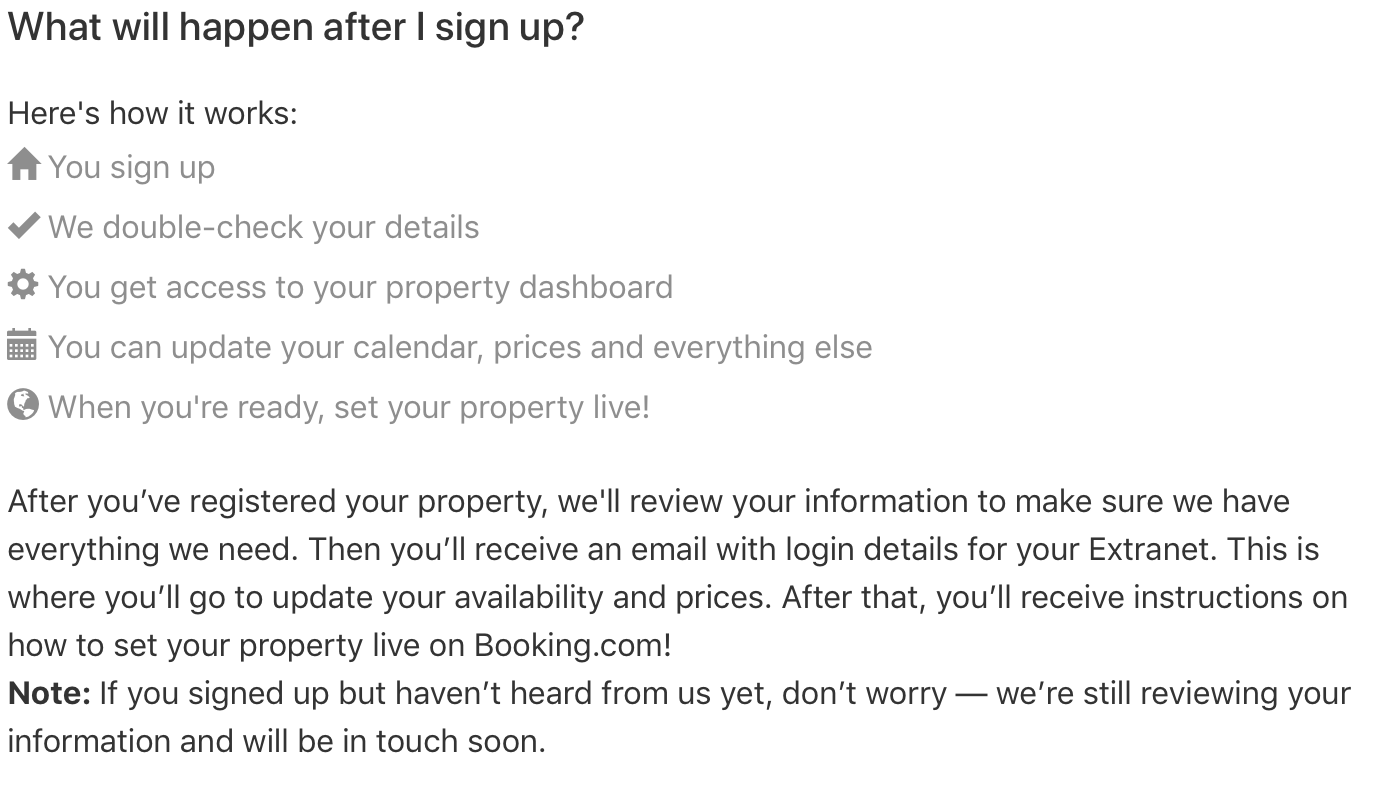 It's only after this second step that your property will be available to rent on Booking's portal.
If you still have questions, you can chat with Booking.com's help center.
Best Alternative to Airbnb #2: VRBO
Finally, another platform that can help you rent your property temporarily is VRBO, a world-leading website for seasonal rentals.
This makes it one of Airbnb's main competitors for seasonal or long term rentals.
You can use the platform in two different ways: placing your ad for free, paying 5% of the reservation value, or hiring the annual plan for R$699, with no additional commission.
You can enable online payment or, if you prefer, establish the payment method with the guest.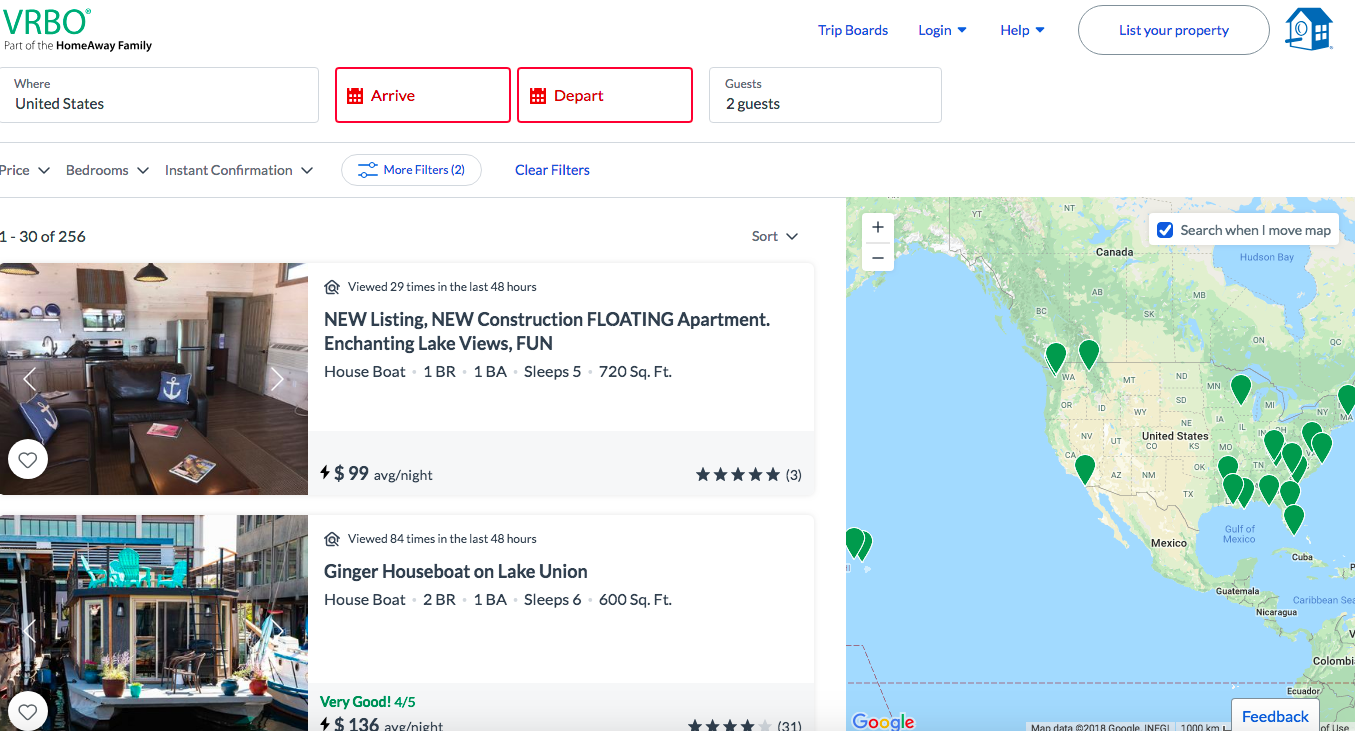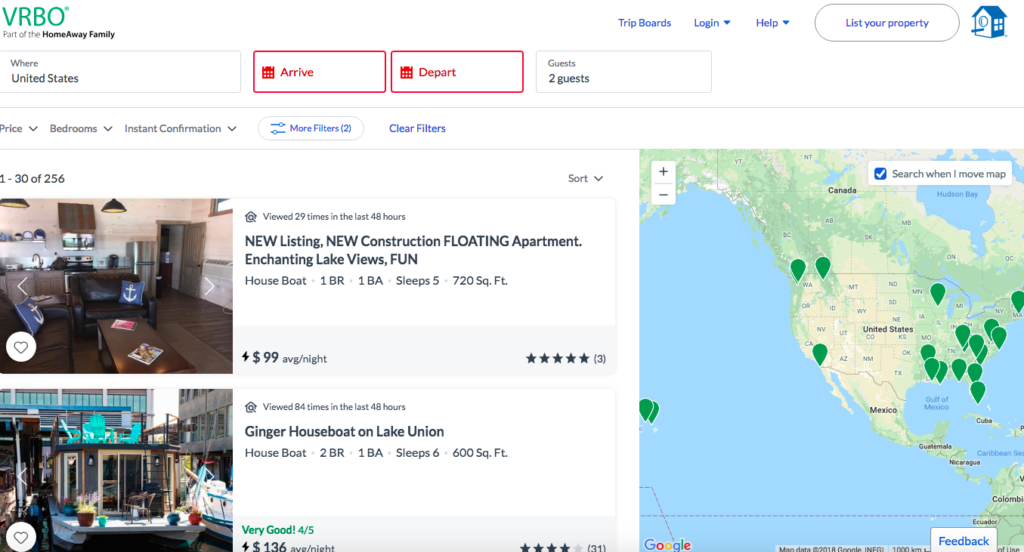 Is it safe to advertise my house, apartment or room in VRBO?
VRBO is the site that offers the least security options of the 4 sites listed here. The owner is basically responsible for all the care. Therefore, it is highly recommended that you draft a temporary rental agreement, stipulating the guarantees you feel are necessary.
The only security tool offered is the online payment option. Furthermore, you can decide whether the reservations will be automatic or whether they will all be limited to your prior approval.
Finally, you can count on a support team, available 24 hours a day.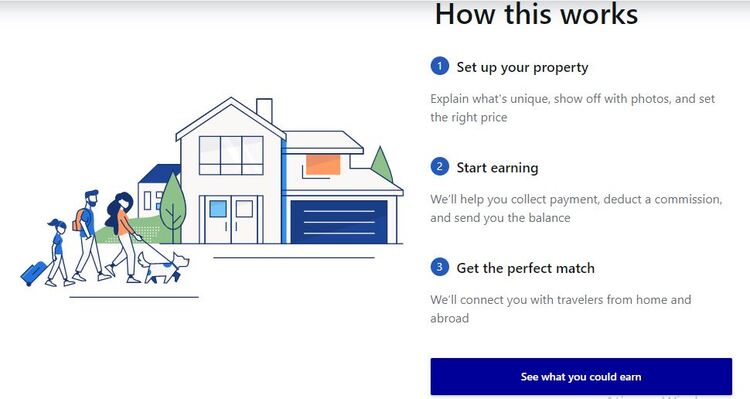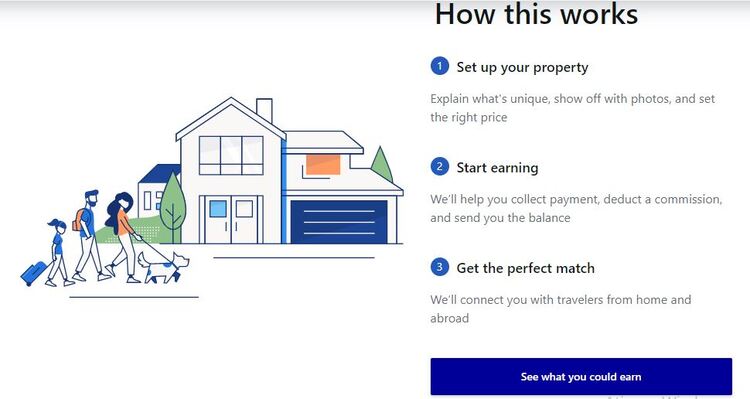 How to advertise my property in VRBO?
Just access the VRBO owner area and fill out a form with information about the property, the values, payment methods, and cancellation policies.
If you have any doubts, you can contact the site through the official e-mail and 0800. However, the form is very simple and explained step by step.
After filling it out, your registration is sent for analysis and then published on the platform.
Best Alternative to Airbnb #3: TripAdvisor Rentals
TripAdvisor is one of the biggest travel websites in the world, mainly because the majority of its content is produced by users, who are responsible for recommendations for accommodation, food, tours, excursions, activities, and other travel-related topics.
But did you know that TripAdvisor also works as a platform to list properties for short-term rentals?


The fee charged is 3% of the reservation total (including possible service or cleaning fees as decided by the property).
Is it safe to list my property and rent out my home on TripAdvisor?
Like Booking, TripAdvisor also doesn't offer its own insurance. But it is possible to request a security deposit that will be retained by the website and may be claimed by the guest within 7 days of the guest's checkout.  
If the guest causes any damage or gives a reason for you to hold on to their security deposit, you can file a claim with TripAdvisor.
This claim must contain receipts and evidence of damage, as well as the approval of the guest, who may dispute the amount and the charge. If you and your guest can not reach an agreement, TripAdvisor offers mediation services.
And, like Airbnb, a reservation made on the site doesn't need to be automatic. So, it's up to the host to decide if they want to have control over who stays, or they're fine letting people stay without contacting them first. This is called "Rapid Reservation."
How do I list my property and rent out my home on TripAdvisor?
You just need to go to the registration page for property owners and fill out your basic info.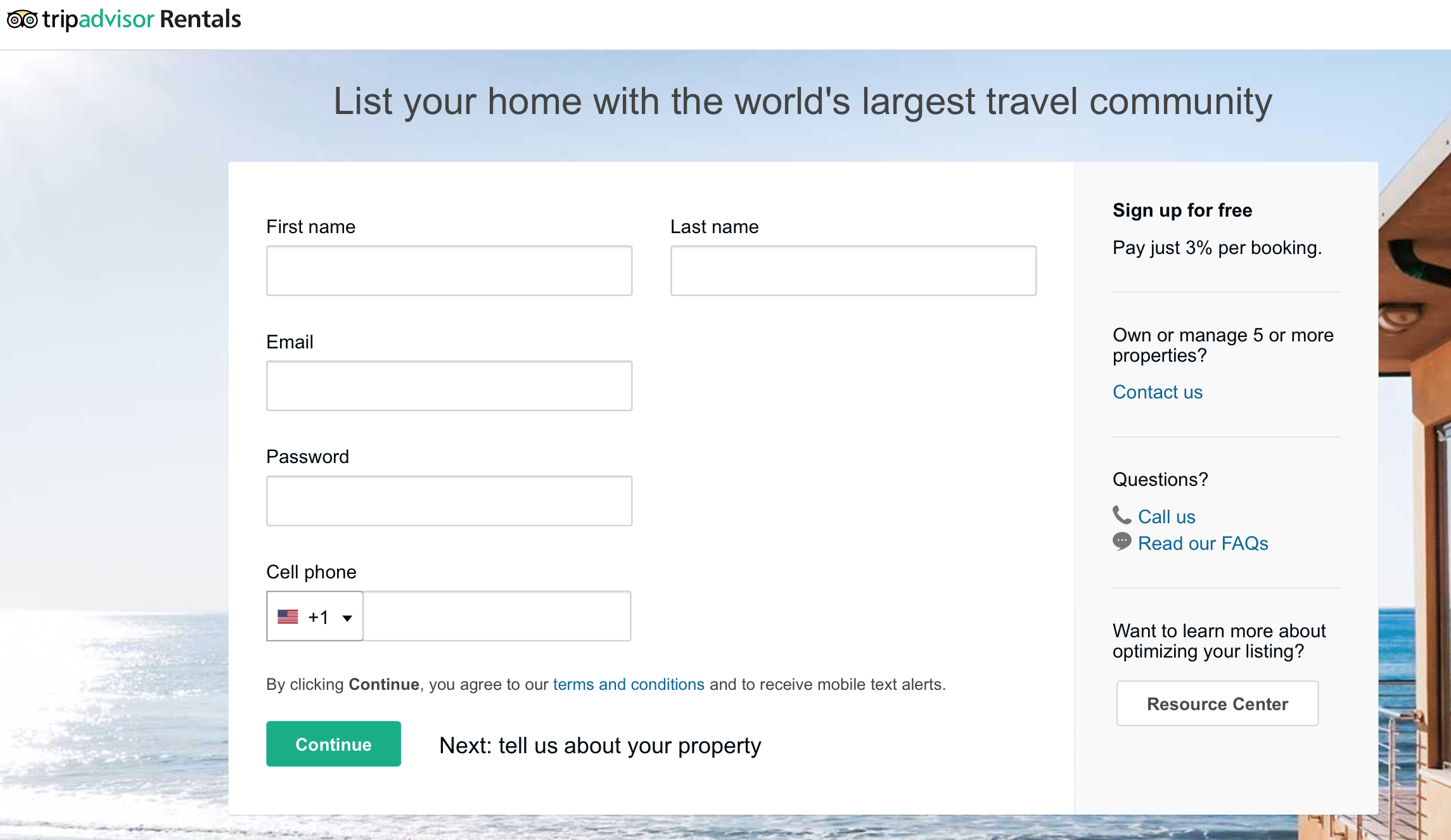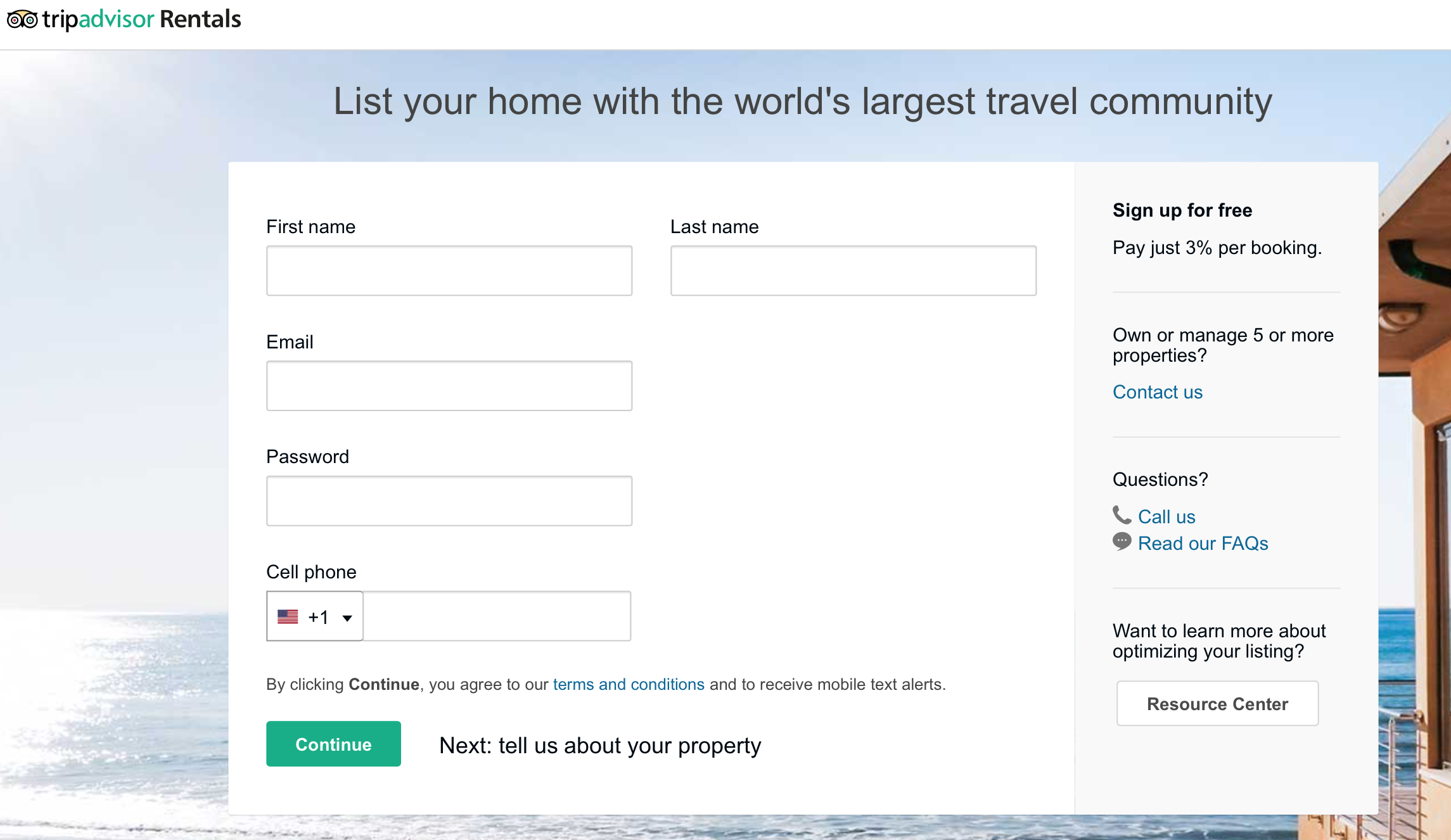 From there, the rest of the process is really simple and self-explanatory. You'll supply the details about your property as well as the specific reservation criteria you want to establish like the amount of time to receive payment before cancellation and the refund policy.
After finishing up your registration, you just need to confirm your email and phone number. From there, your listing will be available within 48 hours.
Best Alternative to Airbnb #4: HomeAway
The final platform can help you rent out your home temporarily is HomeAway, a site that's part of the HomeAway group, a world leader in temporary rentals.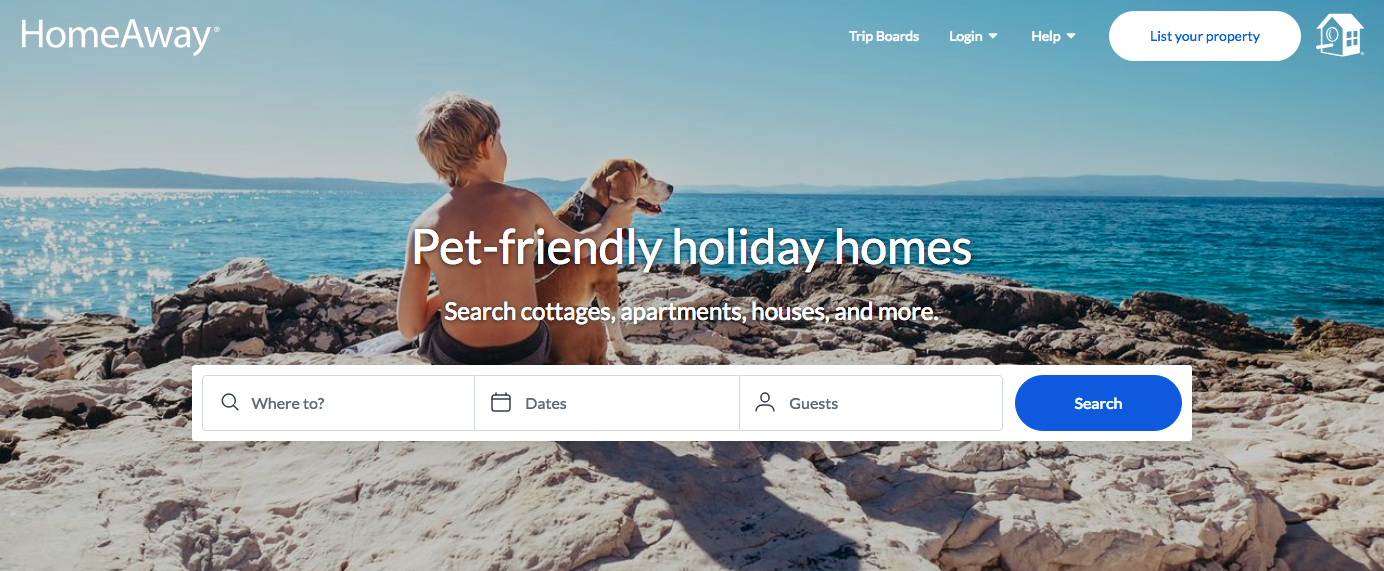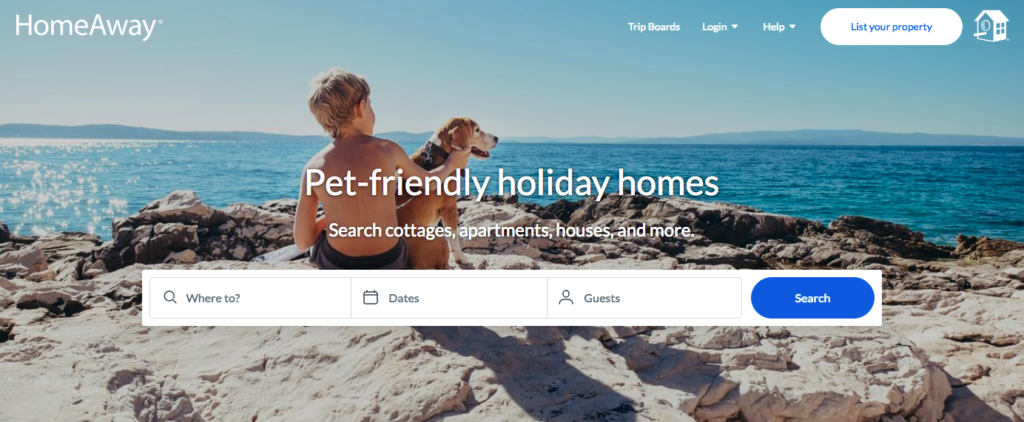 You can use the platform one of two ways: by putting up your list for free (and paying a 5% commission for every reservation), or by buying an annual plan for HomeAway (and not having to pay any commission fees).
You can sort out the payment online or, if you prefer, establish a payment method with the guest.
Is it safe to rent out my home, apartment, or room on HomeAway?


HomeAway is a website that has the least security options of the 4 websites listed here. The property owner is basically responsible for everything. So, it's highly recommended that you write up a temporary rental agreement that outlines the necessary guarantees.
The only "security" tool that HomeAway offers is the option for online payments. And you can also decide if reservations can be instantly booked, or if they're limited by your approval.
They also do have a support team that's available 24 hours a day.
How to make a listing and rent out my property on HomeAway?
Just go to HomeAway's page for property owners and fill out a form with info about your home, prices, payment methods, and cancellation policies.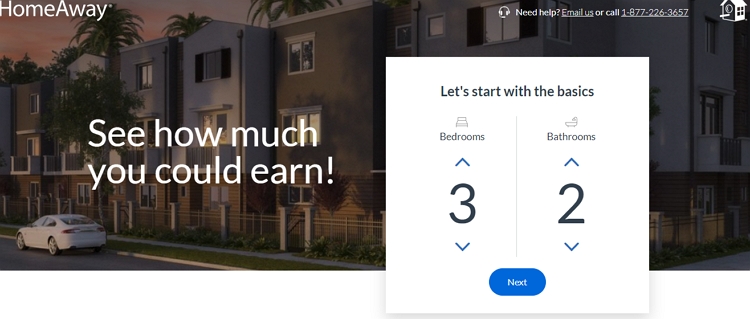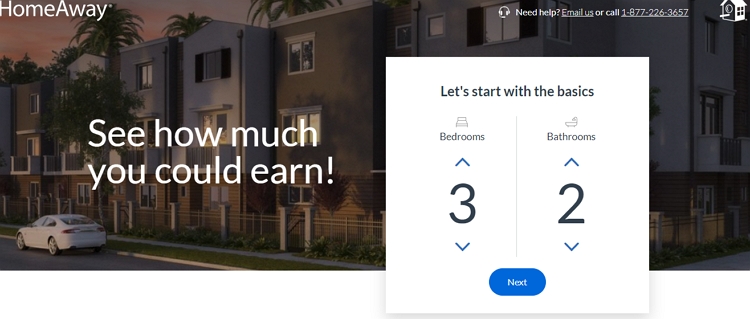 If you have any questions, you can contact them by official email and a toll-free number. But the form is easy and explains things step-by-step.
After you finish filling things out, your registration is sent to be analyzed by the company and then published on the platform.
BONUS option:
Another great website option for renting your house, apartment or room while you travel is Plum Guide. They have a system very similar to Airbnb, you sign up to become a host and the site recommends you to interested guests.
The point where this platform differs from others is due to its rating system. All properties listed in the Plum Guide undergo inspections and quality tests carried out by the company's employees, everything is verified in the smallest detail so that your accommodation experience is perfect.
In addition, Plum Guide matches its prices daily, always checking that it offers the lowest budgets in the market and has a special service 7 days a week for questions and tips if your host is not available.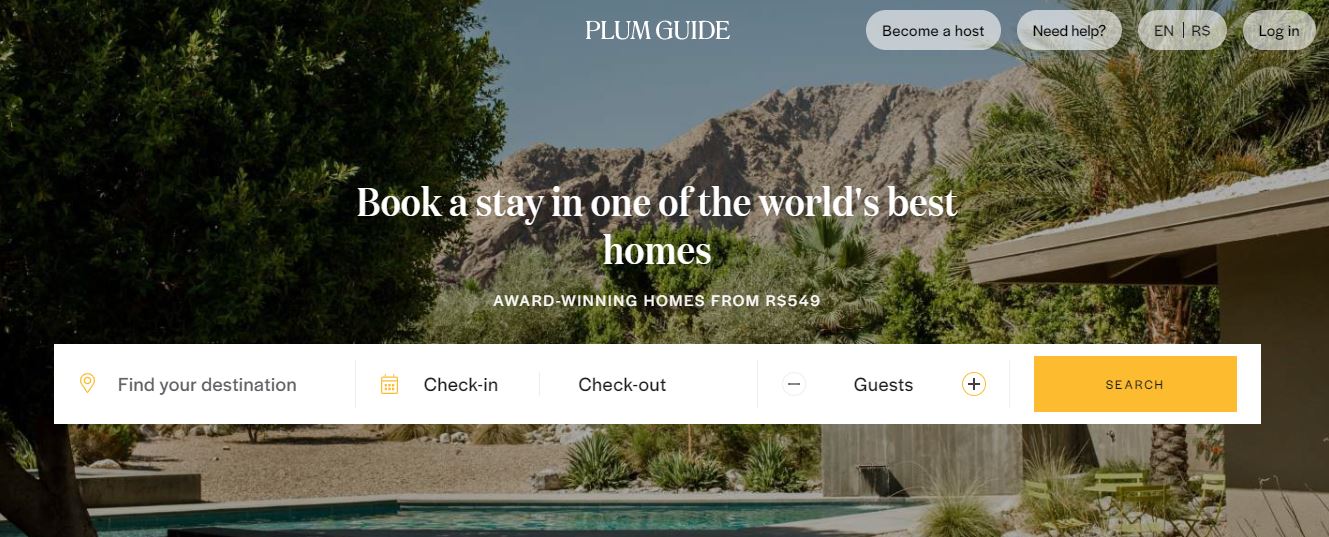 I won't talk too much about FlipKey since it is owned by a company already mentioned here.
Flipkey was acquired by TripAdvisor.
But, it is definitely another alternative that you can use to rent your home.
Here is FlipKey's website: FlipKey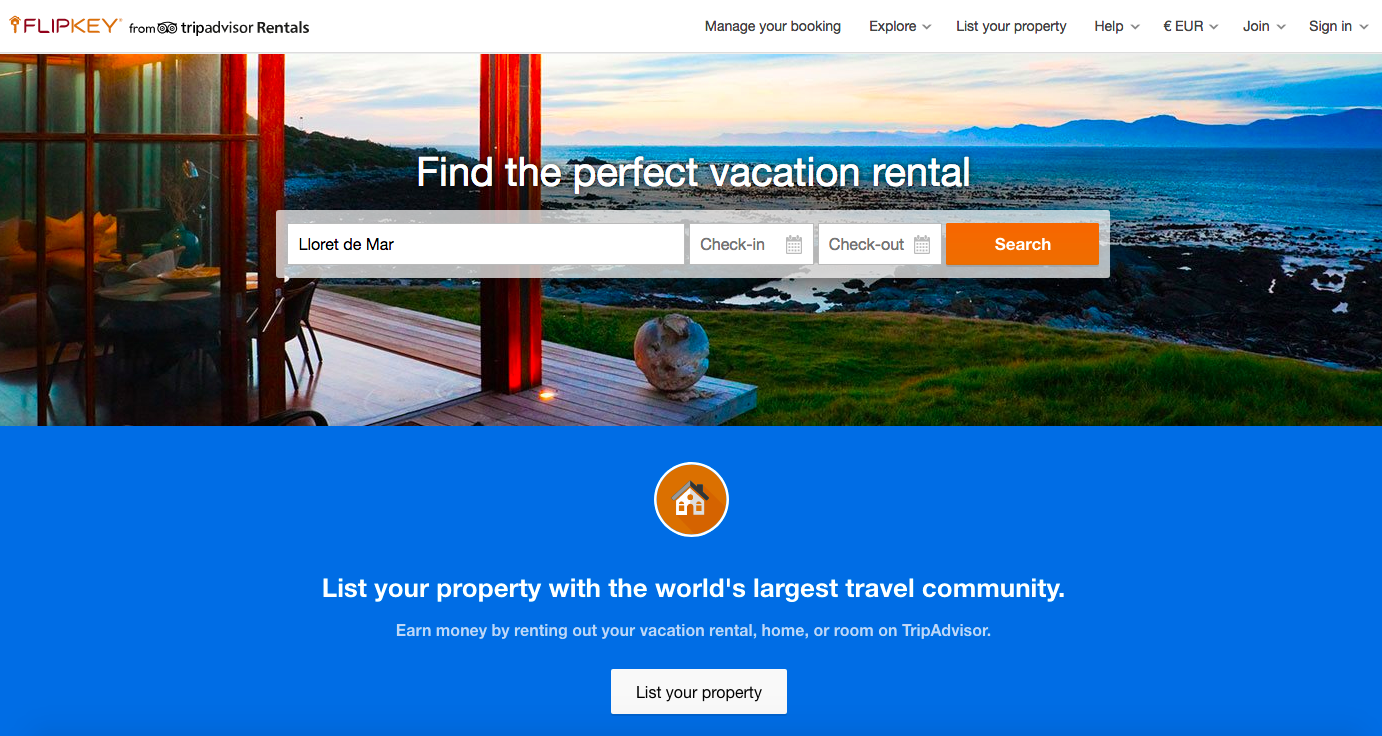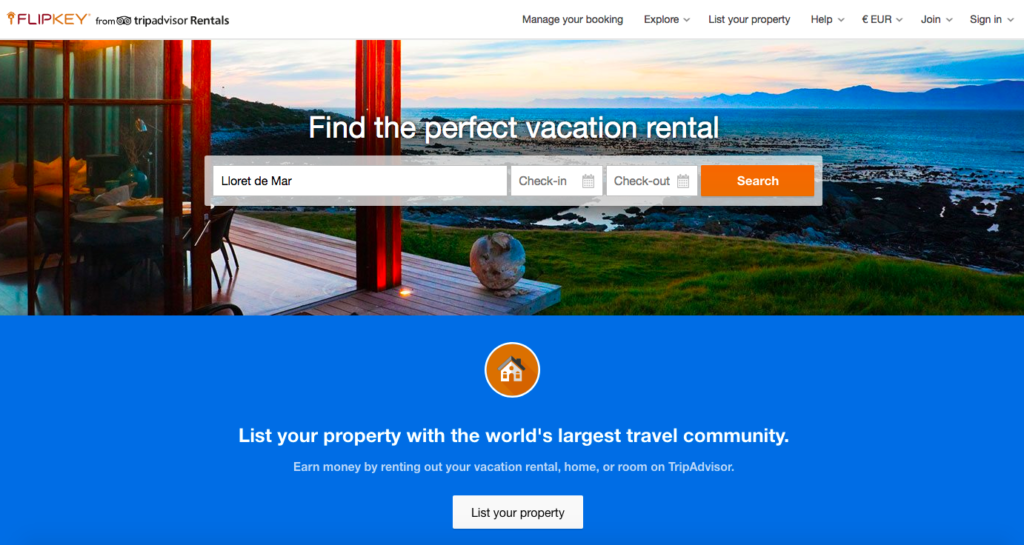 Casai
Another alternative to renting your apartment, house or room is Casai. One of Casai's main advantages is that they carry out long-term contracts and manage single or multiple units that you want to rent.
This means that they will be responsible for the administration, maintenance, and care of guests during their stay. Unlike Airbnb, where those responsibilities fall on the owners.
Unfortunately Casai only works in a few cities such as: São Paulo, Rio de Janeiro and Florianópolis, in Brazil. And Mexico City and Tulum, Mexico.

How do I choose the best website to rent out my apartment, room, or home temporarily?
As you can see, there are lots of places you can list out your home: from traditional platforms like Airbnb, to upcoming sites like Booking.com. So it can seem difficult to choose which one you should use…but the truth is, you don't need to choose just one.
It's possible to use all the options above for free, so you can try out all of them once to increase your chances of getting your place rented.  
Of course, if you've never rented before, it's probably best if you choose the safest option, which is still Airbnb.
And, if you'd like to stick to just one platform, here's a table comparing the 4 websites in this article. Just choose one to start, and start earning some rent.
Airbnb
Booking
TripAdvisor
HomeAway
Commission

3 to 5%

10 to 25%

3%

5%

(or annual tax)

Own Insurance

Yes

 (1 USD million)

No

No

(helps with security deposit)

No

Service charge for guests

Yes

(0 to 20%)

No

No

Yes

Instant Booking

No

Yes

Can be activated

(called Rapid Reservation)

No
I hope that this article has helped you make a decision to rent out a part (or the entirety) of your home.
Truly, it's not as complicated as it seems and, with a bit of effort, soon you'll start to see the money coming in…so good luck!
And, if you have any questions, just let me know in the comments area below since I really do respond to each comment!
Planning your next trip?