Last Updated on by Editor
Most of the world is under quarantine right now because of the Coronavirus (COVID-19) pandemic.
Which means it'll probably be a while until you can leave your home and do the things that you were used to doing – walking, practicing sports, seeing friends, going to bars, restaurants, museums, shows, movie theaters, etc. But this doesn't mean that you can't still enjoy yourself or even take advantage of the time you have at home to do something productive.
You can use this time in quarantine to work, study, learn a new language, even have a virtual dinner with friends or family!
However, the quarantine itself can be quite stressful, so be sure to set aside a bit of your time and energy for activities that help you take care of yourself and get in a bit of distraction. In other words, watching some good films or series! And a VPN is something that will help you with your streaming by allowing you to access content unavailable in your location, increasing your streaming speeds, and offering more internet security.
So, I decided to help you out by creating a list of the 5 best VPNs for movie & series streaming during the quarantine.
But first, do you want to know what a VPN is, what your options are, and how to use a VPN? Then continue reading below!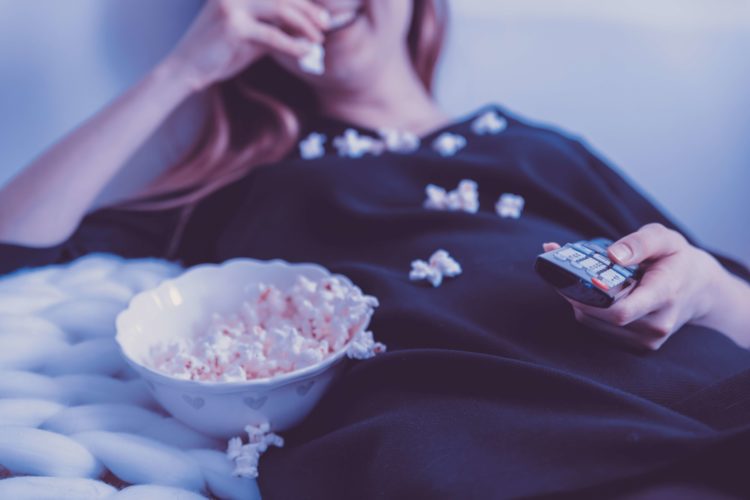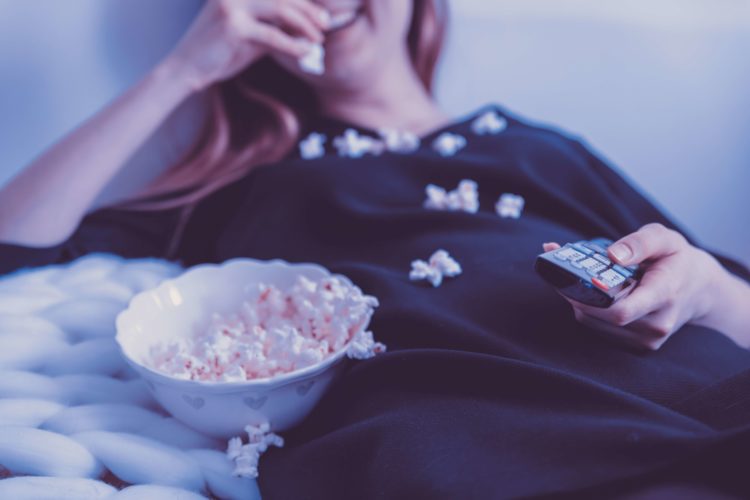 What is a VPN?
If you're one of the individuals asking yourselves "what's a VPN, anyway?" here's a short explanation.
VPN means "Virtual Private Network." Basically, a VPN is an effective method to "mask" your connection with a public network, interlinking your computer and the VPN server of any location in the world you choose to encrypt your data.
(I know this sounds complicated, but keep reading because I promise it's actually pretty straightforward!)
Put simply, a VPN makes your personal internet connection private and "invisible" by making it appear as a network from a different location (either somewhere else in the world or within your own country).
There are quite a few benefits to this. For one, by masking your connection and making it invisible, you're able to access content without being tracked, something that comes in handy if you're one of those people who can't stand the excessive number of ads you get from products related to sites you've visited.
Another benefit of using a VPN is the extra safety you get while doing data and bank transactions. Since VPNs give you an untraceable connection, doing online banking operations or anything else with your data becomes much more secure for companies as well as individuals.
But what people really want to do, or are probably on this article to do given the quarantine, is to use a VPN to access websites or content (ex. certain Netflix series or news websites) that are blocked in your current location.
This is possible because VPNs give you the option to mask your network with a public server located in a different country that you choose. In other words, you can make it seem as if you are accessing a particular site from the country of your choice rather than from where you actually are.
For example, if you're outside the United States, this means you can watch films and series that are only available on American Netflix by selecting a VPN server location in the United States. Or if you're in the United States, then you can watch films and series that are only available on British Netflix by selecting a VPN server location in the UK. Same goes for a whole bunch of other countries out there (the VPNs we recommend below allow you to access servers in 70-140 different countries!).
You might be surprised to know that the Netflix options vary a lot from country to country. So, it can be kinda fun to "test out" different server locations, whether in France, Sweden, India, or anywhere else, just to see what becomes available. You can even use a VPN to get subtitles in different languages, which we'll explain how to do in the "why use a VPN" section just below.
This works for a lot of things beyond Netflix as well: news websites, sports programs, banking websites, and entire platforms that are limited to only certain countries. So if you're stuck in quarantine and want to vary up your content a bit, using a VPN is a great option.
Not to mention, you can use a VPN while you're connected by your desktop, laptop, or smartphone!
Starting to see how a VPN can help you stay entertained during the pandemic?
But the benefits of a VPN extend beyond this and also include:
Ability to watch content blocked based on your location (from other countries)

Ability to access websites blocked in your current location

Ability to browse the internet more securely

Private, untraceable internet connection

Ability to access your home country's banking websites (if you're overseas and they are blocked)

Cheaper plane tickets

(yes, this is really possible!)
I'll explain a bit more about each of these benefits below.
VPNs allow you to watch content blocked based on your location (from other countries)
This is definitely the cherry on top and the main subject of this article! This is the benefit that makes VPNs so useful during a period like the one we're living in now where we have to spend long periods of time inside our home because of COVID-19.
As I mentioned above, with a VPN, you can connect with a server from another country to access content (or entire websites) that aren't accessible in your current location.
For example, I often use a VPN to access American or even Swedish Netflix to watch films and series that aren't available in wherever I'm living at the moment.
So with VPNs, you can access up to 10 Netflix regional libraries such as the US, UK, CA, DE, FR, JP, AU, PL, CZ, and GR!!
Another nice benefit of using a VPN is to get access to subtitles in the language of your choice for films spoken in a different language. For example, I was recently watching the French series "Le Chalet" and they only had subtitles in French because I'm in Belgium.
But I just used my VPN (VyprVPN is my VPN of choice, by the way) to access American Netflix and, from there, an option for subtitles in English appeared.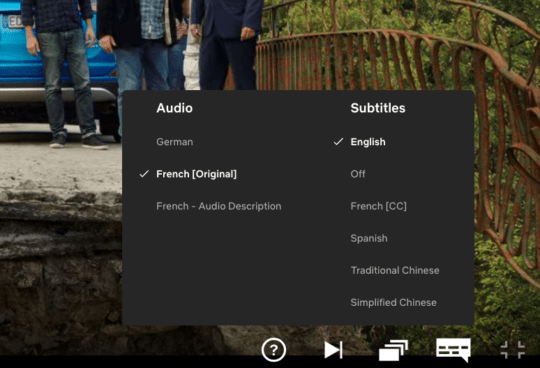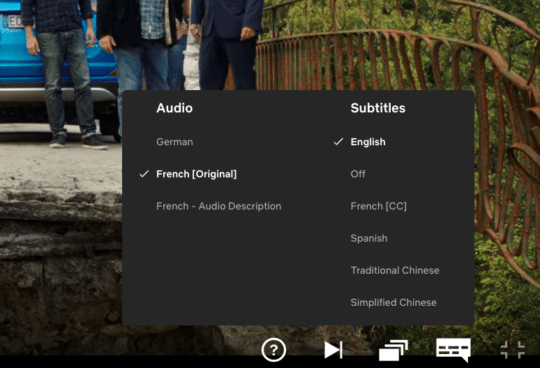 Another example of when a VPN is very useful is to watch news programs (for example, BBC isn't accessible everywhere!) that may be blocked in your location. All you have to do is select a VPN server location in a country where the program isn't blocked (perhaps UK for BBC), and you can access whatever you like.
And one more benefit to mention here when it comes to streaming with a VPN. Streaming with a VPN can actually make the speed, and even quality, of your videos better by finding uninterrupted pathways to move your data through.
In other words, having a VPN will help you a lot whether your watching films or series online through Netflix, Hulu, or Amazon Prime Videos (by the way, you can try Amazon Prime Videos free for 30 days here!)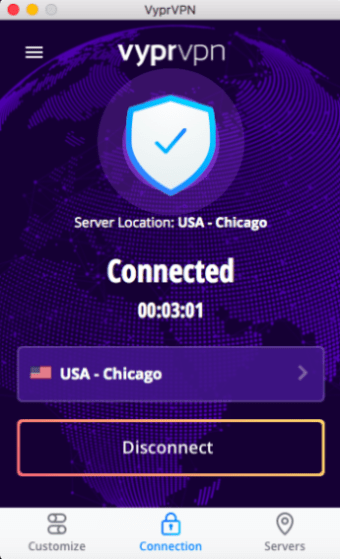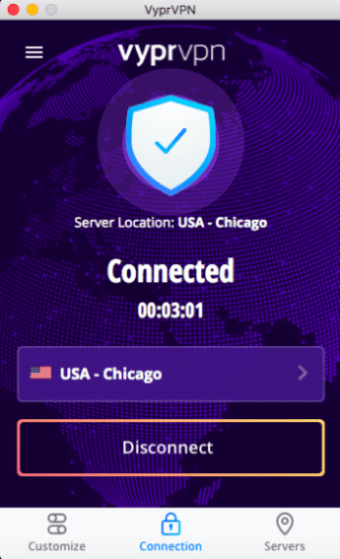 VPNs let you access websites blocked in your location (I'm looking at you, China!)
This VPN benefit is essential if you live in a country that blocks a lot of foreign websites. The best example of this is China, which blocks a ton of big websites like Facebook and Google from being accessed in their territory.
In other words, if you're traveling through China or living there, by using a VPN, you'll have access to all the websites that are currently blocked.
I personally traveled through China in 2016 and I can confirm that, by using a VPN, you can get through China's great "firewall" to access Google, Facebook, and Wikipedia without problems….alongside a ton of other western news sites that are normally blocked.
You can also get corporate VPN services in case you need multiple colleagues of yours to use a VPN at the same time! This is a great option if you have a branch in China and you need all the employees to be able to access blocked sites.
VPNs let you browse the internet more securely
This is quite simple. When you browse with encrypted data (which is what happens when you use a VPN), the chances of you suffering an attack at the hand of a hacker go way down. This is obviously very important when you're doing bank transactions or sending/sharing personal or professional information as needed.
And in the case of platforms for streaming, a VPN usually protects your connection from being tracked by hackers, for example.
VPNs make your internet connection more private
By using a VPN, you'll be practically invisible while online.
This means that nothing you do will be tracked, giving you the freedom to access any site you like when you like without worrying that companies (or even the government) are collecting your data. If you are concerned about your privacy online, then I highly recommend a VPN.
VPNs let you access your home country's banking websites (if you're overseas and they are blocked)
Some banking websites will be blocked if you're outside the country. This can be a problem if you're traveling, living overseas, or studying abroad and you need to access your online account.
I run into this problem a lot since many Brazilian banking websites can't be accessed outside of Brazil. But when this happens, I just use my VPN to connect to a server in Brazil, and then I can log on right away!
VPNs can help you save on plane tickets (yes, this really is possible!) by making it look as if you're in another country
If you've read my article with 16 tips to save on flights, you'll see that tip #14 helps you save when buy plane tickets as if you were in another country (often, the cheapest option will be the country that the airline is from but not always).
One example I gave was that, at the time when I wrote the article, it was cheaper to buy a plane ticket with the Columbian website for Avianca (a Columbian airline) than the Brazilian website I'd normally go to since I was in Brazil. This is true for many other airline companies, like Latam, Emirates, and Qatar Airways.
And how can you buy a plane ticket on a foreign airline website if you're outside of the country? Just use a VPN to "mask" your connection and make it seem as if you're in another country!
As you'll see in the image below, you can use a VPN program downloaded on your computer or cell phone to choose servers around the world to connect to. So in the example above, I just chose Colombia! It's a very easy way to find cheaper flights!

How to use a VPN to access blocked sites,

stream content from different countries,

and have more privacy while browsing
Using a VPN is simple! Here are some quick n' easy directions:
Go to the website of one of the VPN companies I recommend below (or any other VPN you like) and get one of their plans

Download the VPN application onto your computer or phone

Put in your login email and password that you created when you bought your VPN plan

Choose the server of the country you want to use to access the internet

Once you're connected to the VPN server you selected, browse the internet normally
Now that you know what a VPN is and what the benefits of using one are, I'll talk a bit about those that I consider to be the best VPNs for streaming during the quarantine.
The 5 best VPNs for streaming are:
VyprVPN

Express VPN

Nord VPN

Pure VPN

HMA VPN
(this link will give you 50% off your first month of service!)
To be honest, all the VPNs I recommend here are pretty similar. However, I've been using VyprVPN for several years and know it works very well, so it's usually my top recommendation to people.
I like it because it has one of the highest levels of encryption (in other words, it's very very secure), and they have 700+ servers distributed across 70 locations and 63 countries worldwide that encompass all the continents.
Beyond having several methods of encryption, VyprVPN is compatible with Windows, Mac, Android, iOS, and certain types of Smart TVs, allowing you to stream securely with multiple devices.
As another benefit, they also have very helpful 24/7 customer service available in several languages.
Vypr's prices are pretty average for a VPN and range from $5-12.95 per month depending on your plan. It's also possible to get an annual plan for $60.00.
And keep in mind – you can get your first month for 50% off using this link if you just want to try it!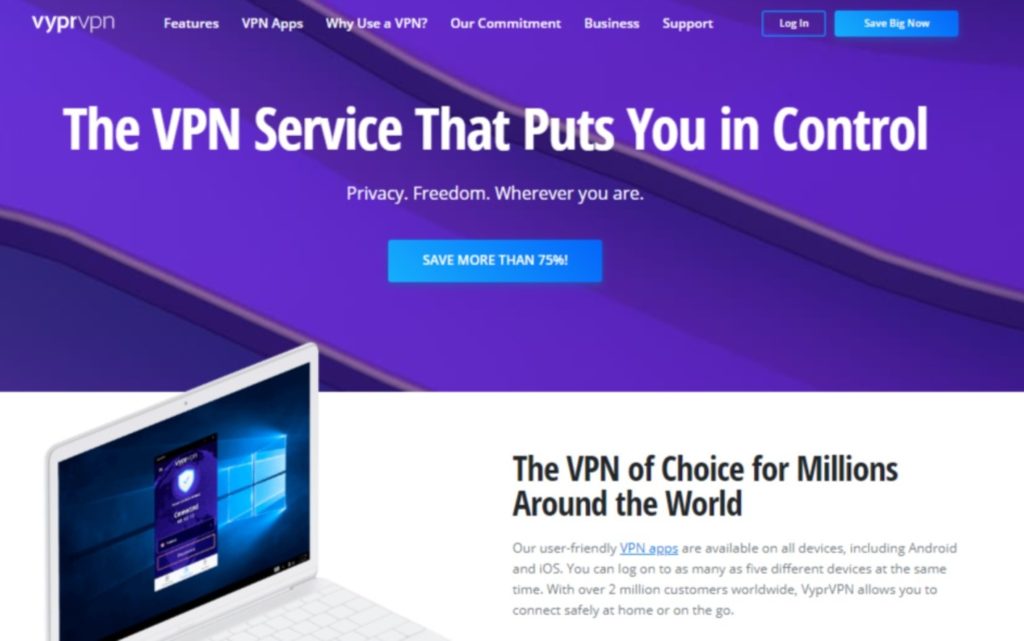 ExpressVPN is another great VPN service out there as they guarantee not only top internet browsing speed through their services, but also absolute security and anonymous browsing.
ExpressVPN has servers in 94 countries across 160 strategic locations. Another advantage is that you can use Express with Windows, Mac, Android, iOS, routers, and even Linux.
As for price, ExpressVPN offers packages that vary from $8.32-12.95 per month depending on the plan. Beyond this, the company allows you to have access to 5 connections simultaneously (ex. your computer, your phone, and perhaps your friend's devices if you share your plan with them!).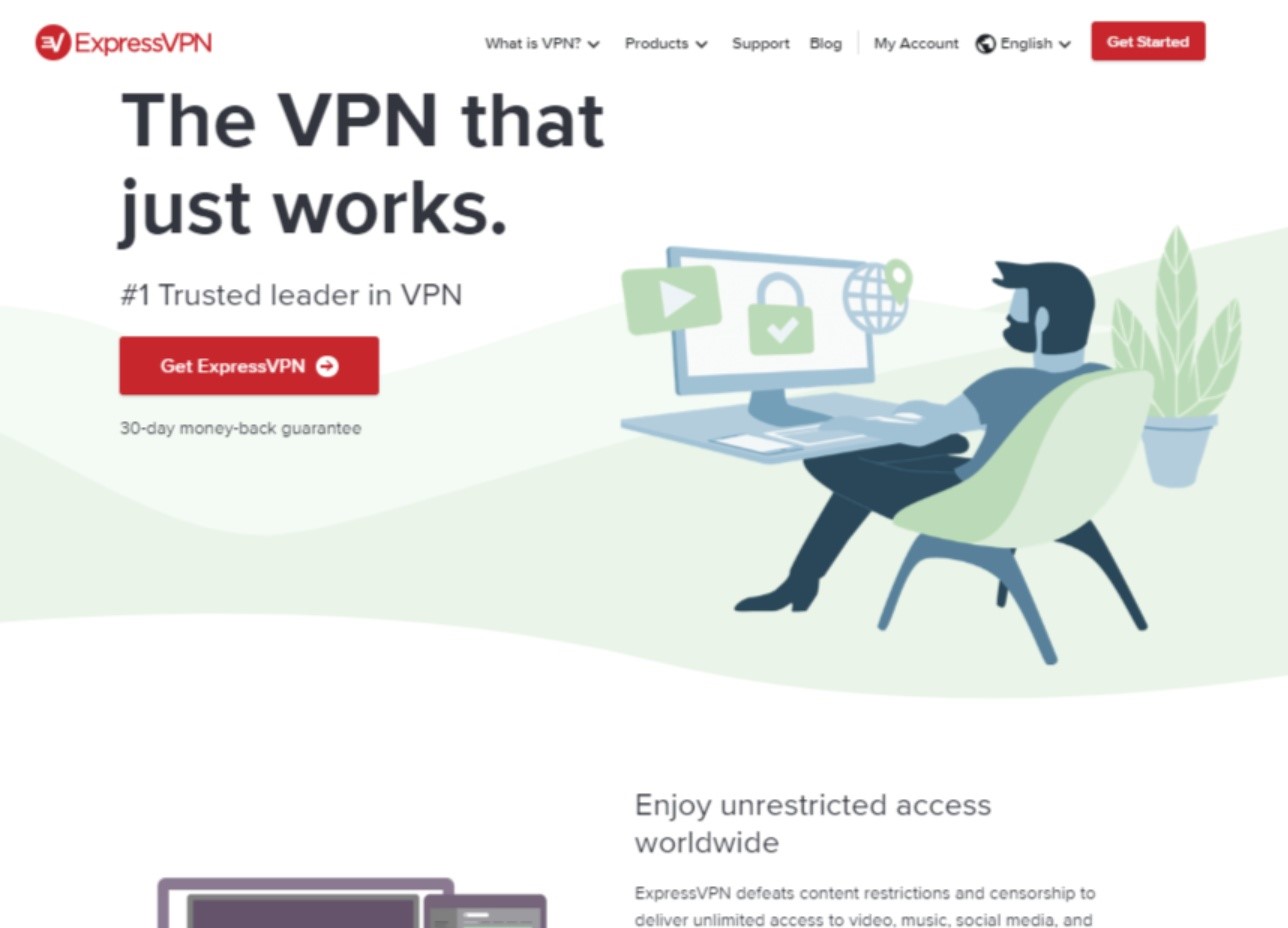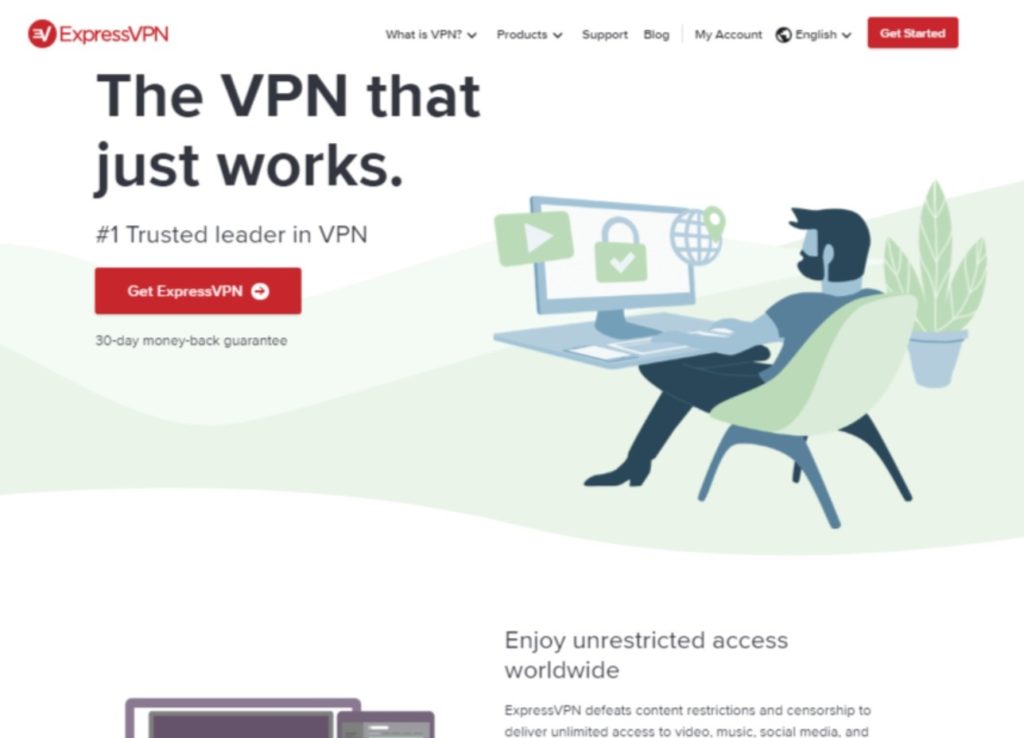 NordVPN is among the best VPN services, and rightly so! With 5529 servers distributed in 59 countries worldwide, the company claims to be one of the fastest VPN services on the market. You can say goodbye to a slow connection when watching videos or downloading files, with NordVPN you guarantee your privacy without giving up a fast connection.
Another advantage of the company is the option to protect up to 6 devices with a single account. And you can rest easy if you use Linux at work, Windows at home and macOS for leisure. NordVPN is compatible with all of them! The service is also available for IOS, Android and Android TV. In addition to extensions for Chrome and Firefox.
Regarding the price, the plans vary between $ 11.95 and $ 4.92 per month, but can reach $ 3.71 per month in the 2 year plan! Typically, in VPN services long-term subscriptions are more advantageous.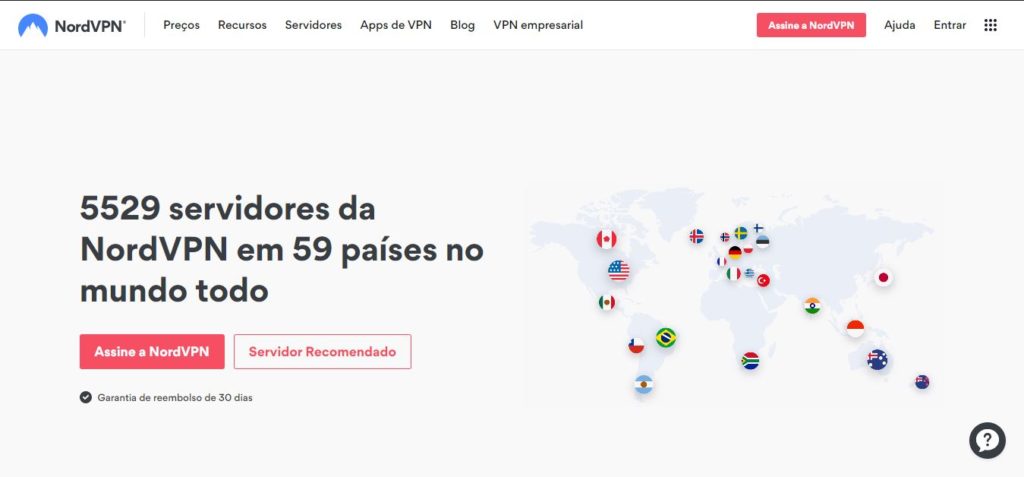 Coupon code with discount: discount10
PureVPN is another VPN service that I also recommend, especially when it comes to streaming. Beyond extremely fast servers that are spread across 180 locations in 141 different countries, they also have a very easy platform to use. That said, while PureVPN may have a high number of servers, I have heard complaints of it having not as fast speed connections as other VPN options (that said, I haven't tried this one myself so I can't verify these claims completely).
Beyond this, their payment plans are very clear and easy to use and they have 24/7 customer service (including a live chat option).
PureVPN plans vary from $5.75-10.95 per month. However, the longer the plan, the more discount you'll receive. If you get a plan for 5 years, for example, you can get your monthly payment as low as $5.75! Also enjoy a 7-day trial for $ 0.99. PureVPN is also compatible with Windows, Mac, Linux, Android, iOS, routers, and anything else you use to get online.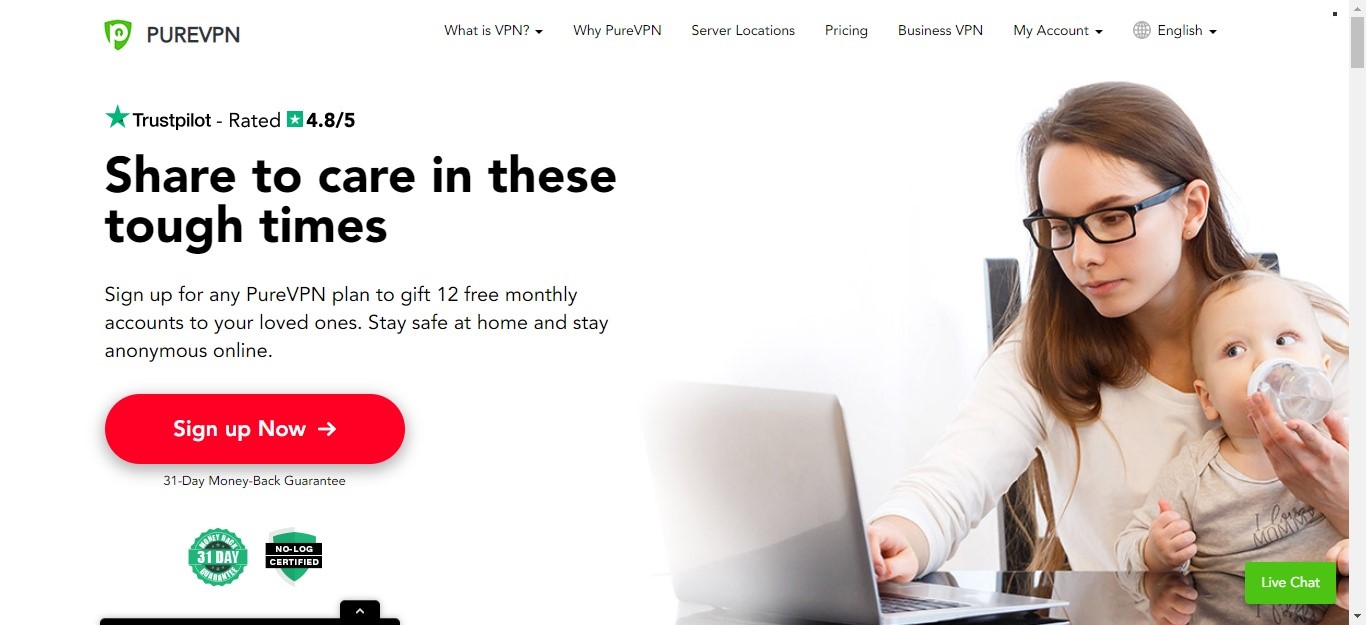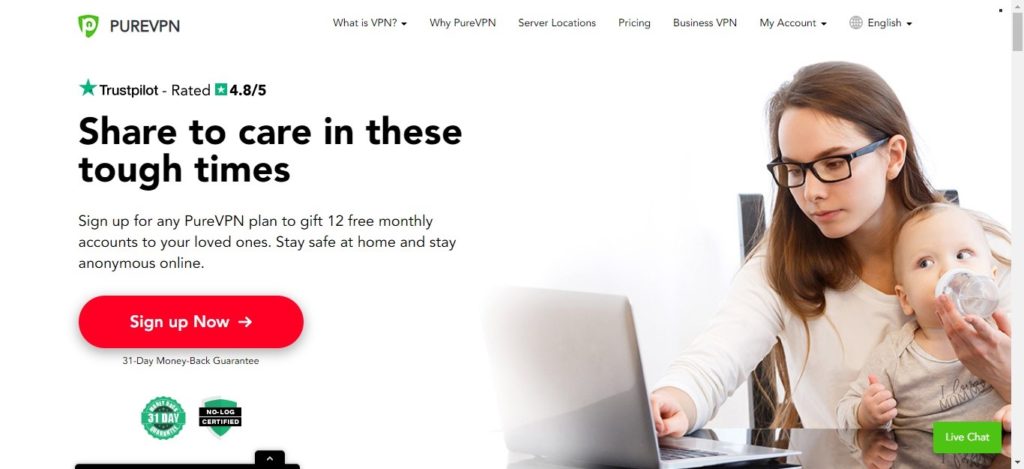 5. HMA VPN

HMA is another well-known VPN service, the company offers 290 locations in more than 190 countries for its users to choose from. Its differential is in its servers, the company guarantees that they are of the highest quality, being able to stream 4K videos at the same time.
This company also offers a speed test, so it is possible to easily test and check the speed of the servers to know which is the best connection choice. With a single account it is possible to protect up to 5 devices, Windows, Mac, IOS, Android, Linux or even routers.
Plans range from $ 19.00 to $ 5.00 per month, the only difference being the amount of time your plan will cover. HMA also offers a free 7-day trial to browse through its servers with maximum security. It is worth checking!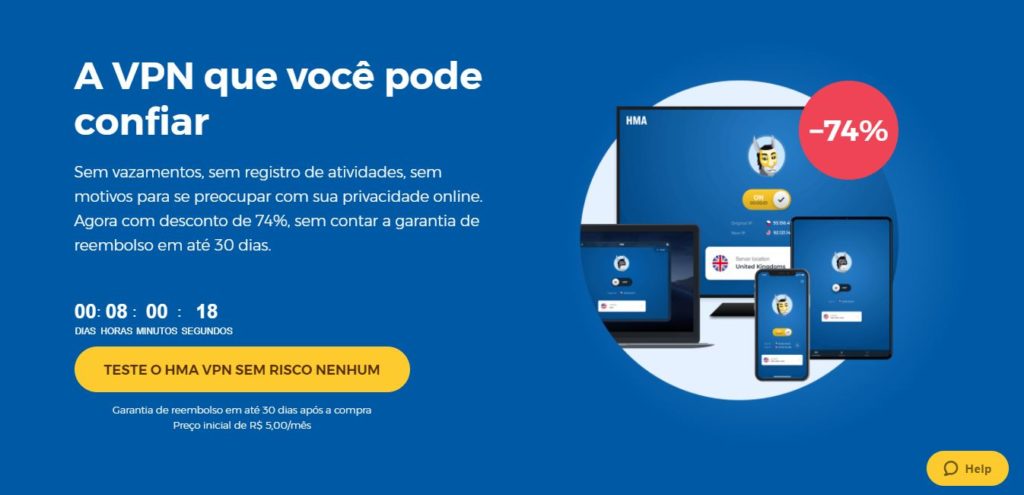 Since the 5 VPNs I recommend are quite similar, I created a comparative table to give you a better idea of what makes them different. This way, you can choose which is the best option to stream/watch videos during the current COVID-19 pandemic.
VPN

Servers on all the continents?

Anonymous internet access

Has 24/7 customer service

Connection speeds

Cheapest monthly plan

Nº of devices you can connect simultaneously

Nº of servers

Nº of countries

they have servers in

Is there a free trial available?

VyprVPN

Yes

Yes

Yes

Fast

$5.00/month

5

700+ in 70 locations

64

No, but there's a 30-day money back guarantee

ExpressVPN

Yes

Yes

Yes

Fast

$8.30/month

5

3,000 in 160 locations

94

No, but there's a 30-day money back guarantee

Nord VPN

Yes

Yes

Yes

Fast

$3.71/month (if you get a 2-year plan)

6

5500

in

59

locations

59

No, but there's a 30-day money back guarantee

PureVPN

Yes

Yes

Yes

Moderate

$5.75/month (if you get a 5-year plan)

12

2,000 in

180

locations

141

No, but you can do a 7-day trial for $0.99

HMA VPN

Yes

Yes

Yes

Fast

$5.00/month

5

925

190+

Yes and there's a 30-day money back guarantee
In conclusion…
Periods like this are difficult to face. And though this may be unlike anything we've lived through in the past 100 years, I'm sure one day it'll pass.
Until then, we can try to take something positive and useful from the experience by focusing on work, studies, and our relationships with friends and family.
But a bit of distraction and relaxation during this period is also important to help us deal with the negative parts (and there are a lot of them) to this quarantine. So to make the most of a bad situation, why not use a VPN to access sites with films and series that aren't available where you are and to increase your security on privacy while online in general (and take advantage of all the other benefits of using a VPN that I mentioned above!)?
I know that having a VPN plan might not be the most important thing in the world right now, but I can assure you it can be a solution to some of the problems you'll find while browsing the internet, whether in your home country or abroad!
Do you have any final questions about VPNs? Or anything to add to the article? Then leave your questions and comments below and I'll get back to you!
Planning your next trip?
Then don't forget travel insurance! You don't want to get stuck paying a ton of money and ruining your trip if you get sick or have an accident without travel insurance. WorldNomads is ideal for adventurous travelers, backpackers, or anyone looking to be protected during their trip. They cover almost every single activity you can imagine! Plus, you can have a 5% discount with the coupon code comfort5.
Already reserved your hotel or hostel? If not, we recommend Booking.com. They have a huge selection of hotels and hostels all over the world. Plus, in most cases, you can cancel your reservation up to a few days before the check-in date without any costs!
Still haven't booked your plane ticket and want to save big? Take a look at Kayak and Momondo. They are flight aggregators that combine several other ticket search websites to make it easier for you to compare prices and make sure you are getting the best deal.
And finally, will you need to rent a car during your trip? Then check out Rentalcar.com to search and compare car rental companies from all over the world on a single website. Then, you can find the cheapest price for the best car!