Last Updated on by Rodrigo @ OutofYourComfortZone
If you're a frequent traveler, you understand how challenging it can be when you want to communicate with friends and family back home. However, this should not be the case. It's vital that they can reach you, and you can reach them regardless of your location.
Also, it is essential to keep conversations with your business partners, clients, or colleagues. It is not prudent to rely on only one form of communication. Take advantage of the technological revolution to access other reliable methods of communication.
This is essential since communication methods may differ with other nations, and you don't want to miss the opportunity to stay in touch and minimize your phone bill. Therefore, having access to various options ensures you have a fallback plan you can leverage.
The good news is that there are so many possibilities that you can take advantage of. All the options are fantastic, but you need to choose what works best for you. Some of the factors that will determine what works for you include:
Do you and your loved ones have access to reliable internet connectivity?

Do they have access to the mobile app you're looking to use?
However, staying in touch with your people is usually free or affordable today. Here's how: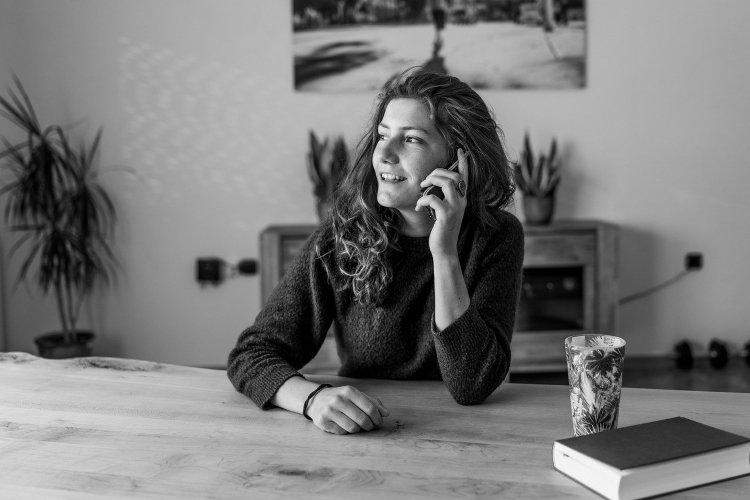 Install Free Calling Apps
With internet connectivity, you can leverage international calling apps. They offer cheap or free international calling options to your loved ones or business partners.
Some of the apps include:
Talk360

WhatsApp

Telegram
But the trick here is that you may need a reliable internet source for some apps. However, other international calling apps can connect directly to the receiver with landlines or those who can't access an internet connection.
You can either use a portable WIFI device or leverage free WIFI connection. Let's explore some of the affordable international apps you could leverage when you're abroad.
Talk360
Talk360 is an international calling app that uses Voice over Internet Protocol. This app pushes the boundaries of international calling applications.
The beauty of this app is that you can call landlines or phones that have no access to an internet connection. Also, the calls can still go through even if the recipient doesn't have the app installed.
Therefore, this app offers affordable but premium-quality international calls to all users. You can stay in touch with your contacts even when their locations don't have a stable internet connection.
Today African nations like Nigeria, Kenya, Ethiopia, etc., have the fastest-growing GDPs. So high communication costs shouldn't deter you from leveraging business prospects.
Nigeria has a high demand for goods and services because it's the most populous country in Africa. You can leverage the foreign investments allowed in the country. You can now call Nigeria cheaply from the US to keep track of possible business prospects without worrying about the less developed telecom infrastructure.
To exploit the business prospects in Nigeria and the rest of the world, you need to maintain close links with resourceful contacts. Therefore, you must leverage inexpensive rates but high-quality international calls.
Talk360 allows you to communicate better with your colleagues, family, and friends. They don't need to have access to an internet connection or for you to pay ridiculous calling rates.
So you can enjoy cheap premium quality calls to Ethiopia, Nigeria, Kenya, and the rest of Africa and take advantage of their growing economy.
WhatsApp
WhatsApp has 2 billion monthly active users. That shows you the popularity of the application. It is accessible to both Apple and Android Users.
The app is popular for private messaging, and you can have fun conversations in public groups.
But you will need an internet or WiFi connection for the app to be valuable to you. You can also use the app to make voice and video calls to your loved ones. Moreover, the app has an option for a conference call, and you can invite other people to the call.
2.

International Calling Cards
Another valuable tip that you can get is international calling cards. Various stores in the US sell international calling cards for relatively cheap international calling rates. You can get them in some of these stores:
Online stores

Grocery stores

Convenience shops

Phone companies

Superstores
You can get international calling cards from $1 to $20, and you'll only need to pay for specific minutes. However, the number of minutes and the cost of the card relies on the country you're calling.
Also, you might need a unique access number for the card to be functional. You can either scratch the back of the calling card or have it sent to you.
The next step is to enter the actual number you wish to call after dialing the access number. The calling rates vary, but you only need to pay a rate per minute without the access fees. Ensure you look for great deals if you're shopping the card on online stores.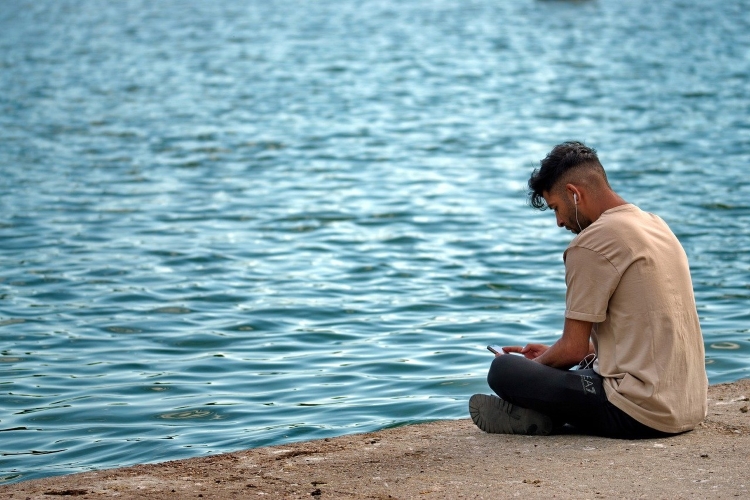 3.

Use International Sim Cards
Another cost-effective option you might consider is the international SIMS and related tariffs. If you're going to make routine calls, then this can be a perfect option for you as it offers cheap international calling rates. You'll use a unique but affordable bundle.
You can always get free or cheap SIM cards, but a pay-as-you-go (PAYG) plan is an amazing option.
It's also possible to negotiate with your mobile service provider for optimal rates that align with your needs is also possible. Here are some of the overseas SIM providers you can consider checking out:
Lycamobile

is one of the most popular worldwide SIM brands. They have plans ranging from £10 to £30 per month, and the SIM is free.

O2 is another SIM provider that offers free SIM cards with 30-day plans suitable for your needs.

EE is also another option that you can consider. It covers calls to the UK and other 30 countries.
Final Thoughts
When traveling, your phone bills can overstretch your monthly budget. So you need to be careful not to incur losses and save where you can.
For cost-effective calls, you can leverage international calling apps like Talk360, WhatsApp, and Rebtel. You only need a WiFi connection to make calls using most of these apps.
Also, you can consider using international calling cards or SIMs. They have affordable calling rates that you can use to make an international call. All these options allow you to foster business and family connections without draining your bank account.
Planning your next trip?

Then don't forget travel insurance! You don't want to get stuck paying a ton of money and ruining your trip if you get sick or have an accident without travel insurance. Our page with The 3 Best and Cheapest Travel Insurance on the Market can help you choose the right plan and will give you some discount coupons for the biggest insurance companies!

Already reserved your hotel or hostel? If not, our article with The 6 Best and Cheapest Websites to Find & Reserve Accommodation can help you out. You'll also find some promotions and discount codes.

Still haven't booked your plane ticket and want to save big? Take a look at our page with 16 Tips to Save on Flights where you'll also find the 4 best websites to buy your plane tickets.

And finally, will you need to rent a car during your trip? Then surely our page with The 5 Best and Cheapest Websites to Compare and Rent Cars Around the World will help you choose the best rental car and find a good deal.