Last Updated on by Talita
When people think about surfing destinations, images of palm-fringed beaches with the sun shining all year round often come to mind. While the United Kingdom may not exactly fit the bill, it is home to some of the world's top surfing spots. These coastal destinations may not be as popular as those in the Caribbean, but their scenery is nothing short of amazing!
The best time to go surfing in the UK is in autumn when the water temperatures are mild, the swells are remarkably consistent, and there are not too many surfers. But you can also be lucky enough to find quality waves between September and May. For as long as you don't mind the cold water, you can still enjoy surfing in the UK during these months.
Meanwhile, summer receives mellow waves ideal for beginners. However, this also means that the beaches are more crowded. But overall, the vibes are great, and you'll also enjoy seeing professional surfers doing their tricks.
If you plan on surfing in the UK, here are the best destinations for surfing getaways.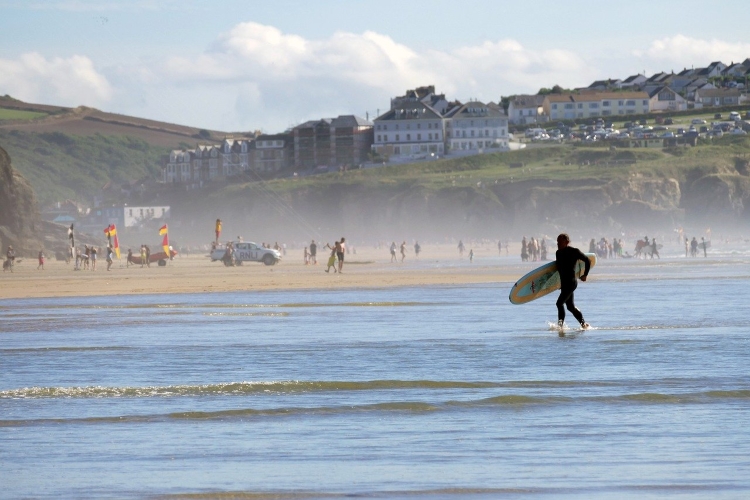 Dorset
Dorset is home to some of the UK's finest beaches with great waves, making them an excellent location for surfers of all levels. Surfing locations in Dorset may not be the best in the country, but given Dorset's natural offshore reefs, the waves here form well even without groundswell.
Under the right conditions, Dorset can offer a great surfing experience, whether you're an experienced or novice surfer.
On the south coast of Dorset, you'll find Kimmeridge Bay, home to some of the country's best waves. Set amongst the Jurassic Coast's breathtaking scenery, this gorgeous bay features consistent long mellow reefs more suited for left-handers.
Its surf is in the best conditions during the winter months and works best in offshore winds from the north. However, it's worth noting that there's a military firing range nearby, with reports of shells landing in the sea!
The Cobb at Lyme Regis enjoys excellent surfing conditions throughout most of the year. Its Harbour Wall offers an exposed point break best enjoyed in winter. The vast number of reefs ensures predictable breaking sets and easy paddle-outs, making it an ideal introduction for beginners.
Meanwhile, at Southbourne, there's the Bournemouth Beach, another popular surfing spot in Dorset, mainly due to its proximity to the town. Featuring beach break peaks and sandbars connecting to the pier, Bournemouth Beach is a great place for beginners. Avoid visiting during the summer months when it's often too crowded, and you'll be competing for waves with many other surfers.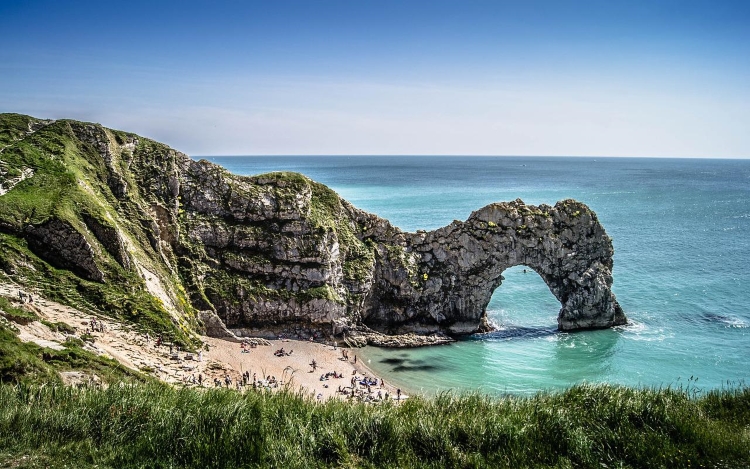 2.

Cornwall
Cornwall's location, which juts straight into the Atlantic Ocean, has made it a magnet for swells. Combine this with a milder climate and tons of beautiful beaches, it's easy to see why Cornwall is one of the UK's hotspots for surfing. To further cement its reputation as one of the best surfing spots in the UK, Cornwall hosts one of Europe's biggest pro-surf competitions, the Fistral Boardmasters.
You can surf at almost every beach in Cornwall. However, some beaches offer more consistent swells, offering a more exciting surfing experience. The Fistral Beach in Newquay is the most popular surfing spot in the county.
In fact, the beach is packed with surfers during the summer months. But despite sharing a peak with hundreds of other surfers, Fistral still offers the best surfing experience, holding swells of up to eight feet!
The Gwithian Beach is another great place to enjoy surfing in Cornwall. It's a long beach, giving plenty of space for everyone to enjoy. Furthermore, its waves are somewhat consistent and vary in size. But the downside is that the waters are exposed to winds, so it's more suitable for windsurfers.
The Porthmeor Beach in St Ives is another excellent surfing spot in Cornwall. It provides powerful hollow waves but is generally few and far between since it does not pick up as much swell, unlike most beaches on the north coast.
The first step to planning your surfing holiday to the county is to search for great places to stay in Cornwall. You will find many cool places to stay in Cornwall, with some located close to the surfing spots mentioned above.
In addition to the surfing beaches, there are also stunning places to visit in Cornwall that you won't regret checking out.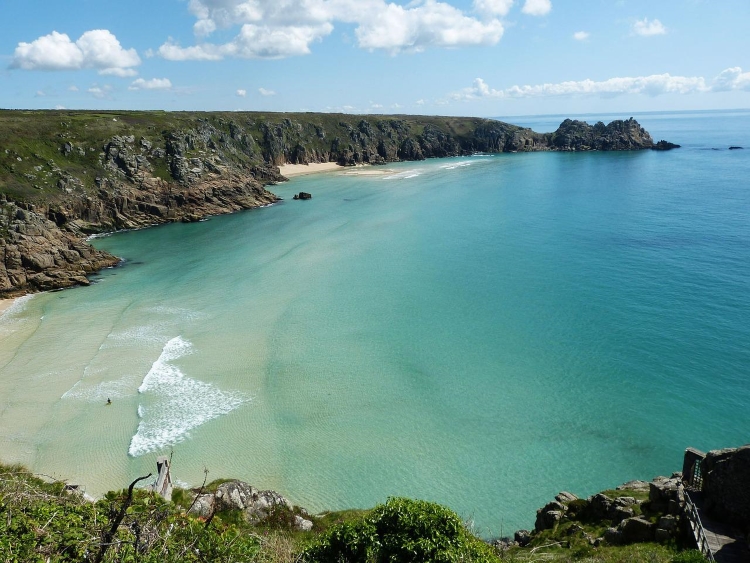 3.

Devon
The coastline of Devon is home to some of the UK's most beautiful beaches. Home to massive and fun-sized swells and regular sets pounding the sand in excellent rhythm, it offers some of the world's best spots for catching the waves. You will find a wide range of surfing spots to choose from in Devon, and they feature loads of excellent breaks ideal for all skill levels.
Woolacombe in North Devon is loved by surfers of all levels. At 3 miles long, it offers plenty of space for everyone to enjoy riding waves. Plus, it features mellow waves, which are great for beginners and longboarders.
The waves here shape up best during low tide, especially with the easterly wind. Bodyboarding is also a fun activity here, and you can rent equipment from the nearby Woolacombe Surf Centre.
Saunton Sands is a huge beach popular among local surfers in Devon. The place can get crowded during the weekends, but there's enough space for everyone to enjoy riding the waves. Saunton's slow walls of water offer beginners good stead to get up and ride the waves. There's a famous rip current on the side of its cliffs, but it's more suited for longboarders during low tide.
In South Devon, you'll find Bantham Beach, one of the best beaches in the UK and a great surfing spot for surfers of all levels. It also attracts families during the summer holidays, as it's also a wonderful place to relax and watch surfers in action.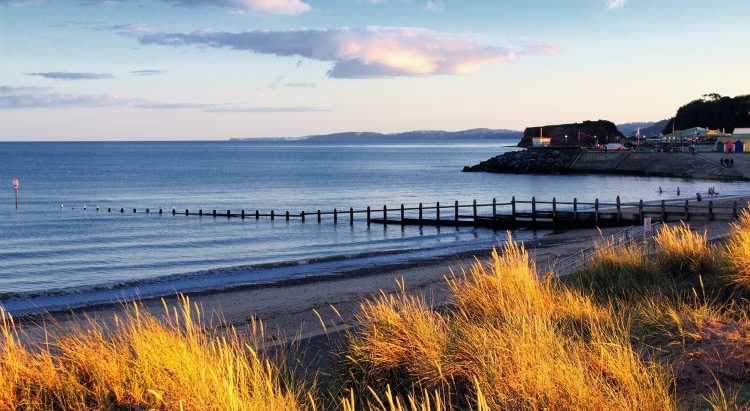 4.

Yorkshire
Yorkshire is another popular destination for surfing in the UK, specifically in North Yorkshire. In fact, one of the many reasons that draw people to Yorkshire's coastal areas is surfing. Of course, there are many other things to enjoy here than surfing.
So, make the most of your visit by spending several days and staying at some of the most interesting glamping around North Yorkshire makes for a relaxed time whilst your not hitting the waves.
The Scarborough area is Yorkshire's hub for surfing. It has numerous surfing spots offering many different conditions for surfers of all levels. In the south of the town, you'll find the two adjoining areas of Cayton Bay and South Bay. South Bay is ideal for beginners, while Cayton offers excellent surfing conditions all year round.
Located halfway between Scarborough and Filey, Cayton Bay attracts surfers of all levels each year. On the adjacent side of Scarborough, you'll find North Bay, which offers reliable surf and where the UK Surf Pro Tour takes place. The best spots for surfing in Cayton Bay are Bunkers, Pumphouse, the Point, and South Bay.
Meanwhile, the picturesque Whitby Area is another great spot for surfing in Yorkshire. The coast stretching towards Sandsend from Whitby is home to several excellent surfing spots. Since there are not too many crowds here, you can easily find a spot to enjoy riding the waves.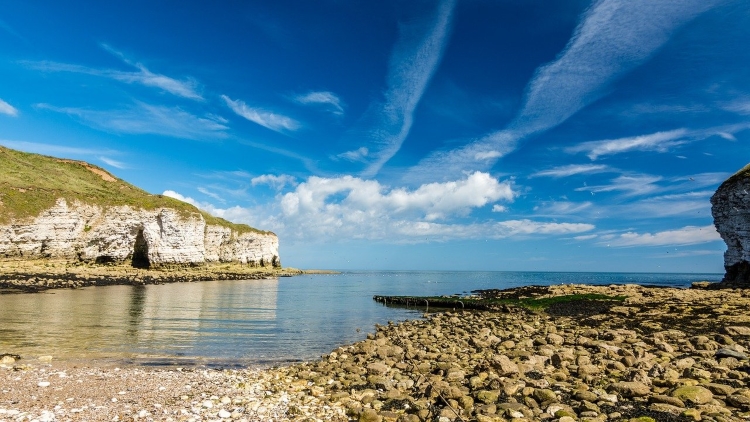 5.

Wales
Wales is another great destination for your next surfing break in the UK. As you ride the waves in Wales, you'll be surrounded by the most breathtaking scenery, making the experience even more exciting. After a day spent surfing, you can relax at one of its excellent pubs or indulge in a delicious seafood dinner at a beachside restaurant. But with so many spots to choose from, where should you go surfing in Wales?
In North Wales, you'll find Rhosneigr at the Isle of Anglesey. It's an ideal beach break featuring consistent waves all year round, making it a great spot to enjoy surfing in North Wales. Offering left and right breaking waves, plus the fact that you can surf it on most tides, Rhosneigr is a true haven for surfers.
The Whitesands Bay is another popular surfing spot in Wales, thanks to its excellent conditions of a westerly swell that can produce waves as high as 12 feet! Once you're done surfing for the day, venture two miles inland toward St Davids to check out the area's finest bars and cafes.
Manorbier is a great surf spot in Pembrokeshire that attracts surfers worldwide, thanks to its high-quality break. It's home to a rocky reef and small bay that shape the swell to waves of as much as 10 feet, perfect for advanced and intermediate surfers. At low tide, you'll also find a sandy beach break in the area.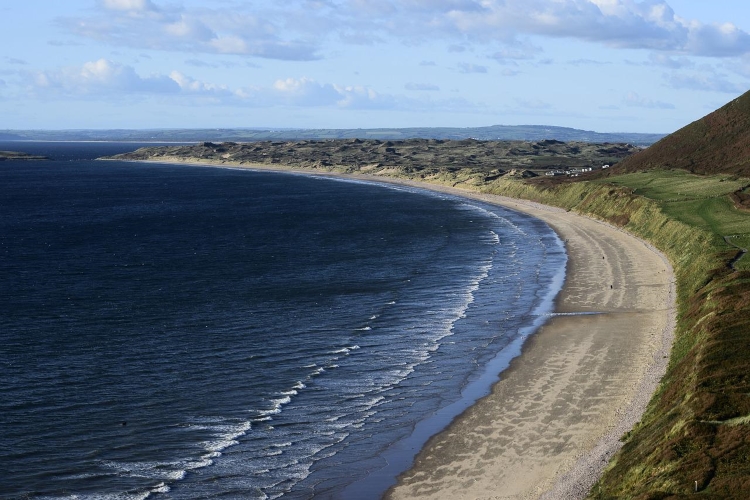 In summary…
The 5 Best Destinations for Surfing Getaways in the UK are:
Dorset

Cornwall

Devon

Yorkshire

Wales
Planning your next trip?