Last Updated on by Rodrigo @ OutofYourComfortZone
Are you looking to enjoy a tasty and convenient meal while staying home on your staycation? Look no further than these five easy recipes you can make quickly! Whether you're looking for something sweet, salty, or savory – we've got a range of dishes that will tantalize your taste buds without leaving the cozy comfort of your home.
Say goodbye to regular takeout and opt for something healthier without sacrificing flavor.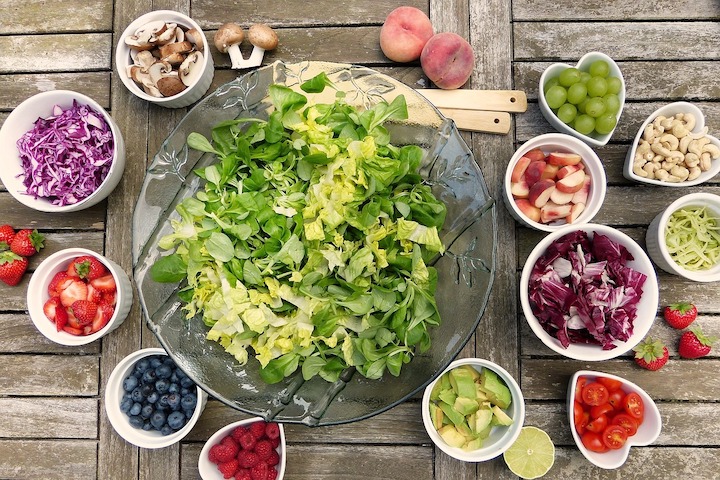 Here's What You Can Make on Your Staycation
1. Grilled Peach Salad with Balsamic Glaze
Looking for a delicious and refreshing summer salad to enjoy during your staycation? Look no further than a grilled peach salad drizzled with balsamic glaze! Grilling the peaches adds a smoky sweetness to the dish, while the balsamic glaze provides a tangy contrast that complements the juicy fruit.
Toss in some mixed greens, goat cheese, and walnuts for added texture and flavor, and you've got a tasty and nutritious salad. It's a simple yet elegant dish that will impress your family or guests. So fire up the grill and get ready to savor summer's flavors with this delectable peach salad.
2. Classic Margherita Pizza
Making a Classic Margherita Pizza doesn't have to wait until you're dining out or on holiday. With just a few key ingredients, you can elevate your staycation and impress your guests with a delicious homemade pizza.
Begin by preheating your oven to a temperature of 450°F and spreading a thin layer of passata, or strained tomatoes, over your pizza dough base. Then, add slices of fresh mozzarella cheese and sprinkle with a handful of fresh basil.
Once finished, simply pop your Margherita Pizza into the oven and let it bake for around 10-12 minutes. You'll know it's ready when the crust is golden brown, and the cheese is melted and bubbly. Its classic flavor makes this pizza timeless and satisfying, making it perfect for any staycation celebration.
3. Creamy Garlic Shrimp Alfredo
Looking for a delicious meal to enjoy during your staycation? Look no further than a creamy garlic shrimp alfredo. Combining succulent shrimp with a rich and creamy Alfredo sauce, this dish will satisfy your taste buds.
Infused with garlic that brings out its unique flavor and depth, this dish is easy to make and quick to prepare, making it the perfect meal for a relaxing staycation.
Whether you want to impress your partner or indulge in some delicious at-home cooking, this creamy garlic shrimp alfredo will surely hit the spot. So why not treat yourself to a meal you'll never forget and enjoy the comforts of your home during your staycation?
4. Slow Cooker Pulled Pork Tacos
Are you planning a staycation but don't want to spend too much time in the kitchen? Consider making slow cooker-pulled pork tacos! With just a few simple ingredients and minimal prep time, you can have a delicious meal ready when you return from your staycation activities.
Simply season a pork shoulder with your favorite spices, place it in a slow cooker with some liquid (such as water or broth), and let it cook on low for 8-10 hours. Once the pork is fall-apart tender, shred it and serve in your favorite taco shells with toppings such as avocado, cilantro, and lime.
Not only is this dish a crowd-pleaser, but it's also a great way to save money and use ingredients you may already have. Give it a try on your next staycation.
5. Lemon Herb Grilled Chicken
If you're planning a staycation and looking for a delicious recipe to add to your culinary repertoire, why not try making Lemon Herb Grilled Chicken? This dish is bursting with flavor and easy to prepare, making it perfect for a relaxing vacation at home.
Start by marinating chicken with lemon juice, olive oil, garlic, and herbs like rosemary and thyme. Once the chicken has soaked the flavors, grill it perfectly and enjoy the mouthwatering aroma wafting through your backyard.
The tangy freshness of the lemon and the savory herbs will leave your taste buds wanting more. Serve the chicken with a crisp salad and some roasted vegetables for a healthy and satisfying meal that will impress you.
Unique Ingredients to Add to Your Staycation Dishes
Regarding staycation dishes, incorporating unique ingredients can elevate your culinary experience and offer excitement. One ingredient that has gained popularity in recent years is undoubtedly matcha.
This bright green powder packs a punch of antioxidants and can be added to anything from pancakes to ice cream. Another ingredient worth trying is alternative flour, such as chickpea or almond flour.
These flours offer a gluten-free option and can add a nutty flavor to baked goods. If you're in the mood for something spicy, consider adding gochujang to your marinade or sauce. This Korean chili paste provides a unique flavor depth that will impress your taste buds.
You can also consider buying maeng da kratom for sale at Bulk Kratom Now. Finally, for a sweet addition, try incorporating honeycomb into your desserts. This ingredient's crunchy texture and natural sweetness can be used as a topping or mixed into your favorite treats. Try these unique ingredients and take your staycation dishes to the next level.
Factors to Ensure While Cooking At A Staycation
When it comes to cooking during a staycation, there are several factors that you need to consider to ensure a great culinary experience.
First and foremost, you need to plan your meals and make a shopping list with all the ingredients needed. This will help you avoid last-minute rush and stress and ensure you have everything you need to prepare your meals.
Along with planning, it's essential to also consider the appliances and tools available in the kitchen. Ensure they are in good working condition and clean to avoid mishaps while cooking.
Also, pay close attention to food safety protocols, including food storage, handling, and cooking temperatures, to prevent foodborne illnesses.
Finally, experimenting with new recipes and flavors is always a good idea to elevate your staycation experience and create lasting memories.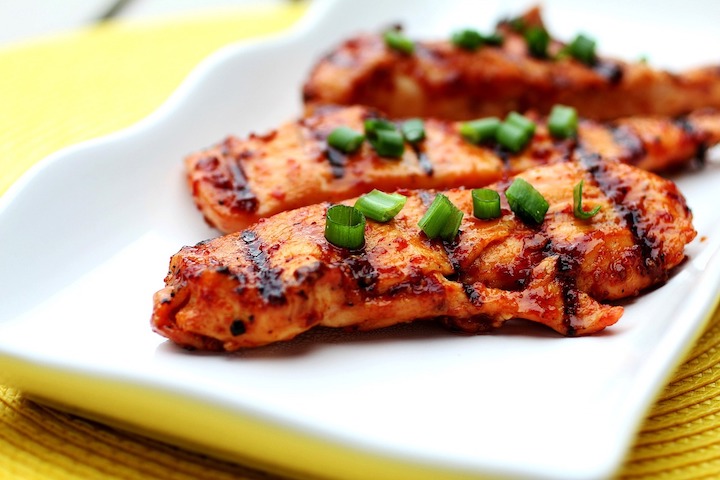 Takeaway
A staycation can be a wonderful opportunity to explore new recipes and experiment with different cuisines. Whether you are looking to satisfy your sweet tooth or prepare a savory meal for your family and friends, there are countless recipes to choose from that are both easy to make and delicious.
From classic dishes to trendy creations, you can find inspiration from various sources, including cookbooks, food blogs, and social media platforms.
Planning your next trip?

Then don't forget travel insurance! You don't want to get stuck paying a ton of money and ruining your trip if you get sick or have an accident without travel insurance. WorldNomads is ideal for adventurous travelers, backpackers, or anyone looking to be protected during their trip. They cover almost every single activity you can image! Plus, you can have a 5% discount with the coupon code comfort5.

Already reserved your hotel or hostel? If not, we recommend Booking.com. They have a huge selection of hotels and hostels all over the world. Plus, in most cases, you can cancel your reservation without any costs up to a few days before the check-in date!

Still haven't booked your plane ticket and want to save big? Take a look at Momondo. It's a flight aggregator that combines several other ticket search websites to make it easier for you to compare prices and make sure you are getting the best deal.

And finally, will you need to rent a car during your trip? Then check out Rentalcar.com to search and compare car rental companies from all over the world in a single website. Then, you can find the cheapest price for the best car!