Last Updated on by Lohanna Reis
If it's your first time to Utrecht, you're in for an enchanting treat in the Netherland's medieval centre. The city has played an important role in the country's history, and much of that can still be seen today in Utrecht's amazing landmarks. It used to be the main political, economic, and cultural centre of the Netherlands.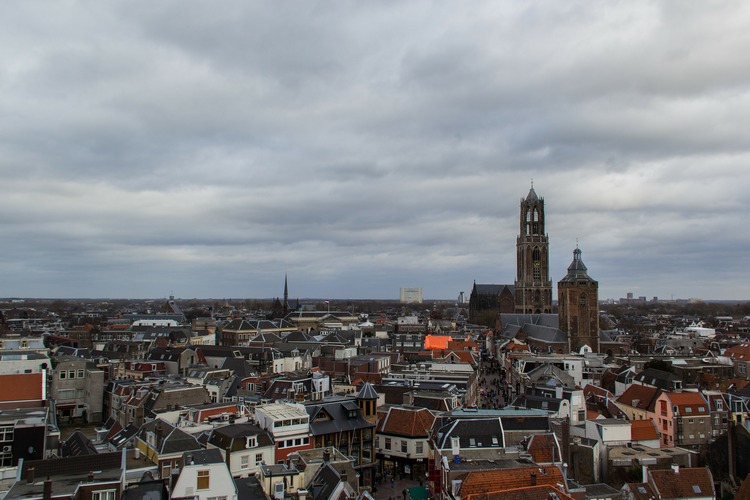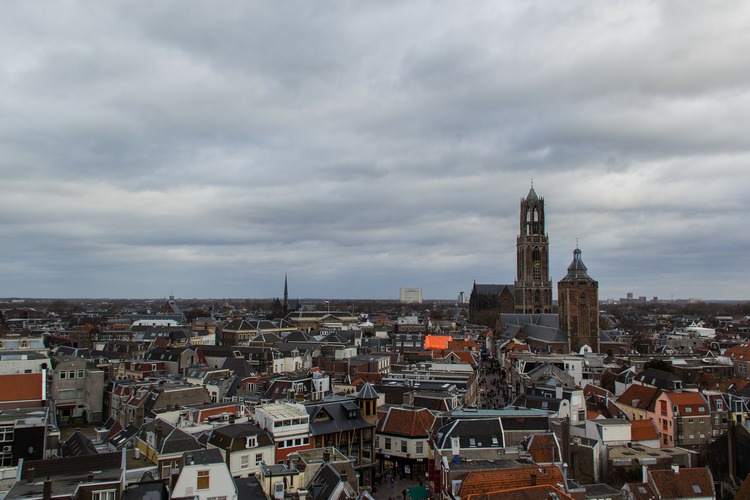 As tourism is one of the leading industries here, the best things to do in Utrecht involves a lot of walking around, sightseeing, eating and drinking, and just taking in the enchanting beauty of this picturesque city, particularly in Old Town where you can encounter a number of historical buildings.
There are plenty of things to do and enjoy here, but if you're limited to doing just a few, here they are.
1. Stroll along the Oudegracht, the old canal
One of the highlights of anyone's time in Utrecht is a lovely stroll along the beautiful Oudegracht – an old canal running through the heart of the city. Historians say that this canal traces what was once a part of the original route of the Rhine, coming from the southeast section of the city.
On the northern section, you can see segments of a canal built around AD 1000 that connected the Rhine to the River Vecht.
The network of locks was completed in 1275, and it led to the rise of quays, wharves, and warehouses. Since then, the waterways have become an integral part of the city. Oudegracht means 'old canal' in Dutch.
Strolling or cycling along the Oudegracht will introduce you to townhouses, centuries-old bridges, medieval buildings and cellars that are now cafés, restaurants, galleries, and boutique shops. Nothing beats walking on ancient cobbled streets and taking a selfie in front of the old buildings' intricate brickwork.
You could also win a new friend or two, as the bars and cafés are normally packed with people and travellers, making them a fun and vibrant part of the city.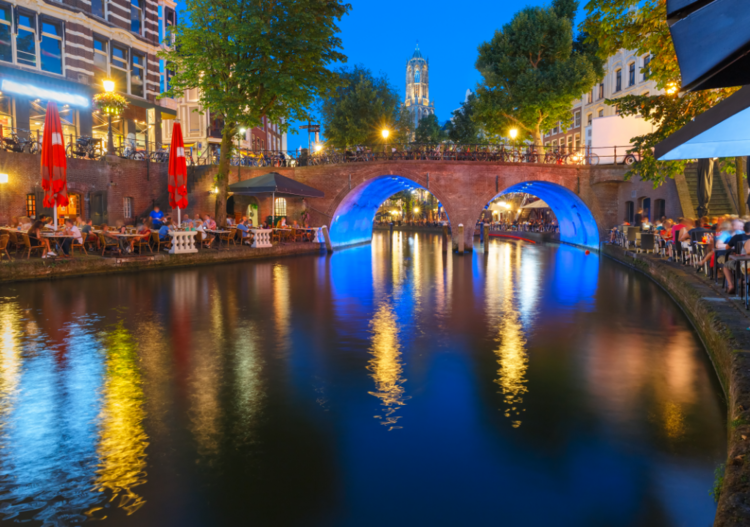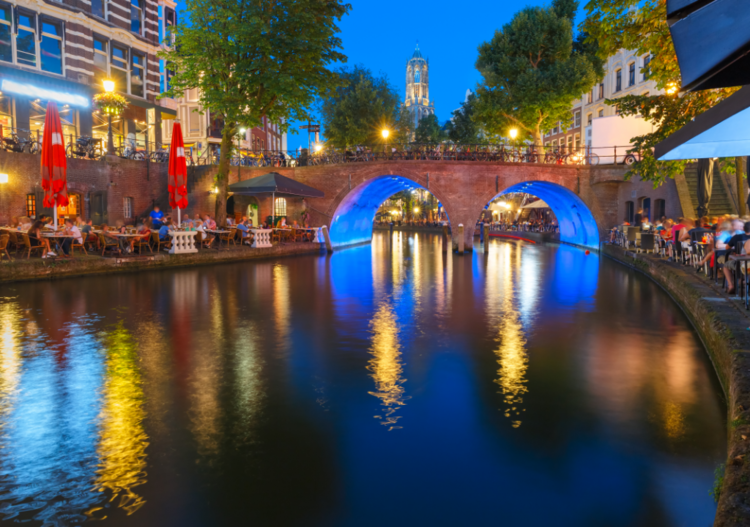 2. Visit old and important religious landmarks
St. Martin's Cathedral
Found in the heart of Utrecht within Cathedral Square, St. Martin's Cathedral or more popularly known by locals as the Dom Church (Domkerk), is considered as one of the most important churches in the Netherlands. This impressive cathedral was built in 1254.
Come here to see a 14th-century choir, 15th-century transepts, and two chapels, as well as several old tombs and a crypt known to contain the internal organs of Emperors Conrad II and Henry IV. Also, tourists love the 14th-century cloister that connects the cathedral with the university. Entry here is free, and everyone is welcome to attend Sunday services.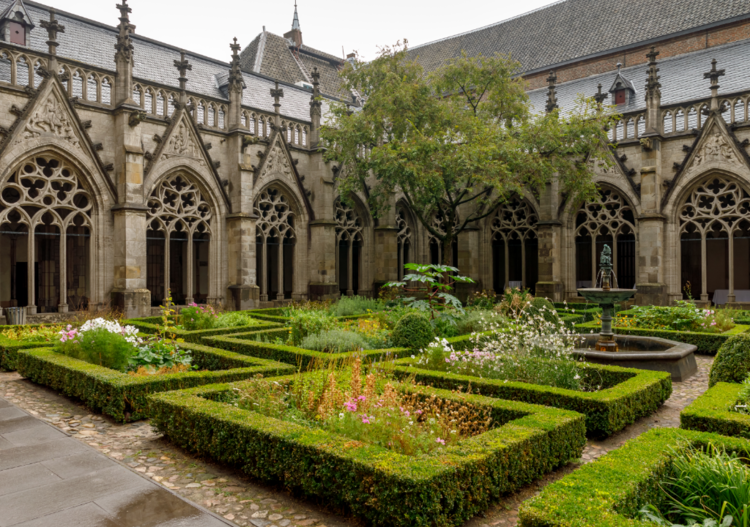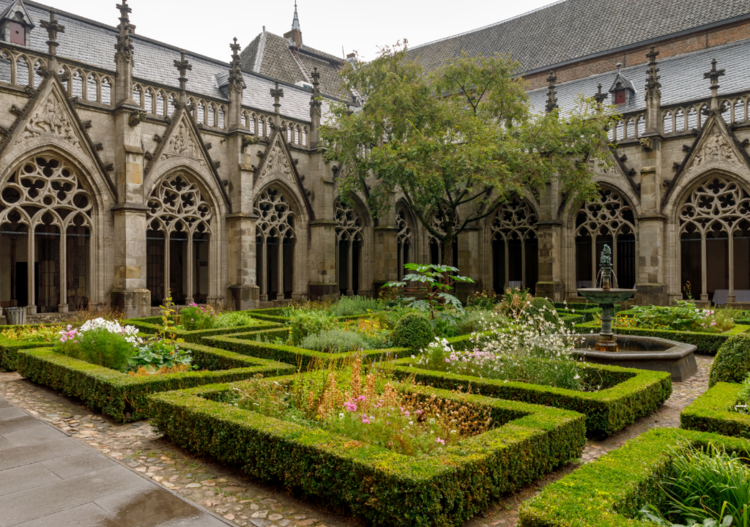 The Domtoren: The Cathedral Tower
St. Martin's Cathedral makes up just one part of the old cathedral tower, the massive Dom Tower (or Domtoren) that looms over the city. People come here for many reasons one of them is to hear heavenly music from the Tower's impressive carillon of 50 bells, many of which are centuries old.
Dom Tower is so tall that you can see as far as Rotterdam and Amsterdam on a clear day, just be prepared to climb up 465 steps. There is a standing rule among modern developers – they are not allowed to construct anything that is taller than the Dom Tower.
There are two chapels you can see within the tower: St. Michael's (the Bishop's domestic chapel) and the Egmond Chapel. The latter showcases an exhibition on the history of this spectacular structure and a visitor centre.
Dom Tower never ceases to amaze tourists, both local and international. One of them described the experience: "This was an enjoyable tour to the top of the tower. You pass through several different rooms where our guide Evie gave us the background of each room's original use and how it had changed over time.
The staircase becomes increasingly narrow as you get to the upper floors. The stairs are narrow but even and there are plenty of hand rails so it is suitable for most. The viewing point is enclosed so it's very safe (also for children)."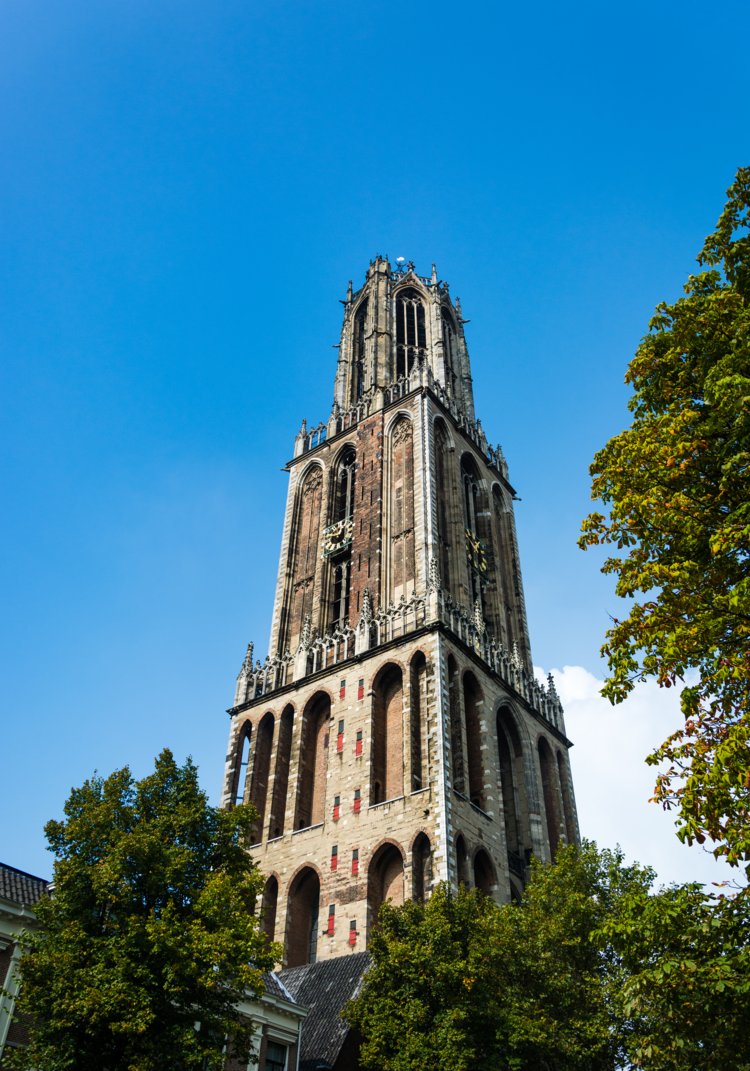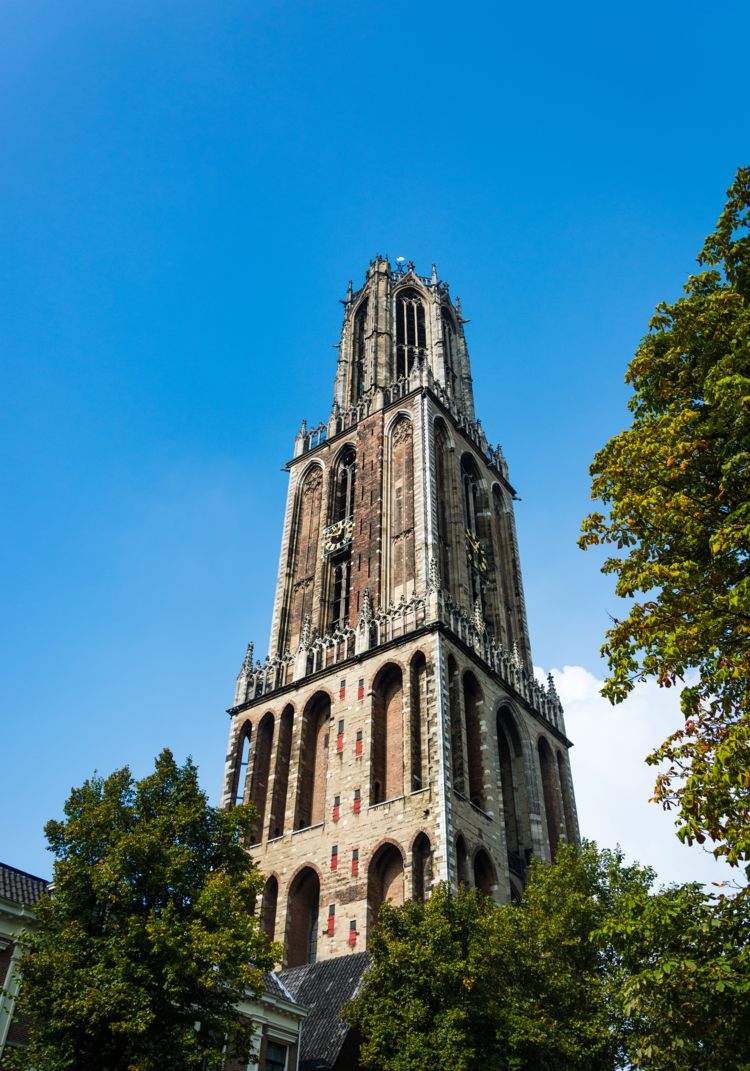 3. Learn about Utrecht's past
St. Catherine's Convent Museum
This place is an important stop in Utrecht as it houses the country's largest collection of medieval art treasures. The museum deals with the history of Christianity in the Netherlands, with sections that feature church interiors, religious beliefs, and medieval monasteries.
Walk around to see 17th- and 18th-century artefacts, historical books and manuscripts, a model of the original St. Martin's Cathedral, and embroidered Flemish church vestments of the late Middle Ages. It also has an on-site shop, café, and a reference library.
St. Catherine's Convent Museum is "always nice to visit it", said one visitor. "All exhibitions are related to religion, in every form, throughout the ages. There is a more or less permanent exhibition on religion and regularly changing exhibitions on various subjects. It will give you lots of background information on Christian traditions in The Netherlands through the ages."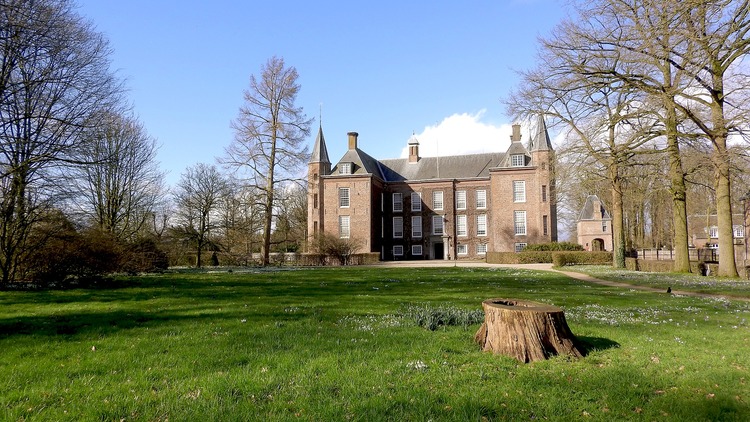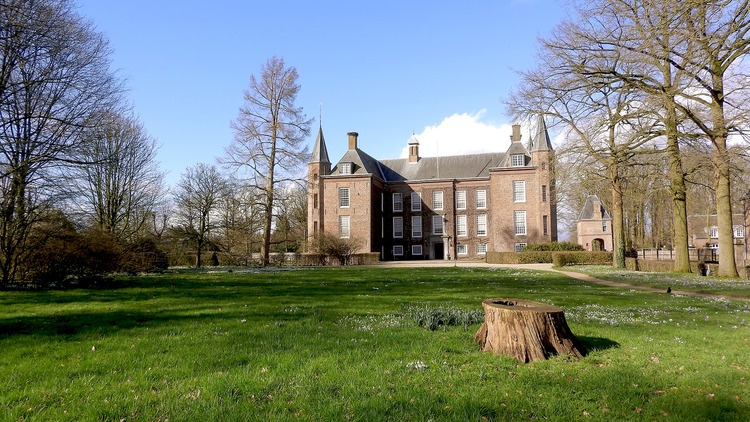 Museum Speelklok
Your trip to Utrecht is not complete without visiting the popular Museum Speelklok. In English it means "Musical Clock Museum" and it is dedicated to music boxes, barrel organs, and other devices and instruments capable of playing music without anyone playing them.
Built in 1956, the museum is also home to musical clocks, pianolas, and a turret clock with a carillon. English-language guided tours and demonstrations are free.
If music is your thing, then you should swing by Tivoli Vredenburg, the city's largest music venue with five separate stages that were custom-built to accommodate several musical genres. The place boasts of having what could be the best acoustics in the entire country. Come to Tivoli to also enjoy its bars and cafés on numerous sky-high observation areas that allow you to view central Utrecht.
Five other museums that you might want to see are the Centraal Museum, featuring Utrecht's excellent municipal collections, the Railway Museum (Spoorwegmuseum), which is a must-see for train buffs, and Miffy Museum, a permanent exhibition for kids honouring the creator of this well-loved children's character. It is found inside an old townhouse Agnietenstraat.
Children love Miffy and those who visit the museum find the experience worth it, even for adults. A visiting parent said, "Our son adores Miffy. So, we took him out to see his idol in real life. He loved it and went absolutely crazy when he saw a gigantic Miffy in the hall.
Expect a lot of hyped children. Also very interesting to learn more about her creator Dick Bruna. I did not know he was inspired by the works of Picasso, Matisse and the likes, for instance. I must confess, even as an adult I found it very cool to see all the Miffy creations in the museum."
Check out Museum Oud Amelisweerd, which is located within an 18th-century country mansion that is surrounded by a charming estate and showcasing several collections by modern Dutch artist Armando.
And finally, visit Museum Catharijnconvent inside a former Catholic convent that was founded during the 12th century. The museum is known for its collection of Christian artworks from the Netherlands and some created by famous Dutch figures such as Rembrandt, Jan van Schorel and Frans Hals.
4. Visit other interesting historical spots

in Utrecht
When desiring to dig even deeper into the country's history, go to DOM Under, part museum, archaeological site, and interactive tour located beneath Domplein – the main square in town. With a torch in hand, this unique experience will take you back over 2,000 years.
From underground, take a look at the stars above you by spending some time at Sonnenborgh Observatory. Founded by the Utrecht University in 1853, Sonnenborgh Observatory was opened to the public. You can peek into its stargazing apparatus or just walk around and learn from one of the observatory's specialised exhibitions.
5. Go shopping in Hoog Catharijne in Utrecht
A visit to a new city in Europe is never complete without a day of shopping. Utrecht's most popular shopping spot is Hoog Catharijne, one of the largest indoor shopping malls in the whole country. It is conveniently located right next to Utrecht Central Station, not far from the city centre.
Treat yourself to around 100 different shops, with a number of cafés, restaurants, and fast-food outlets.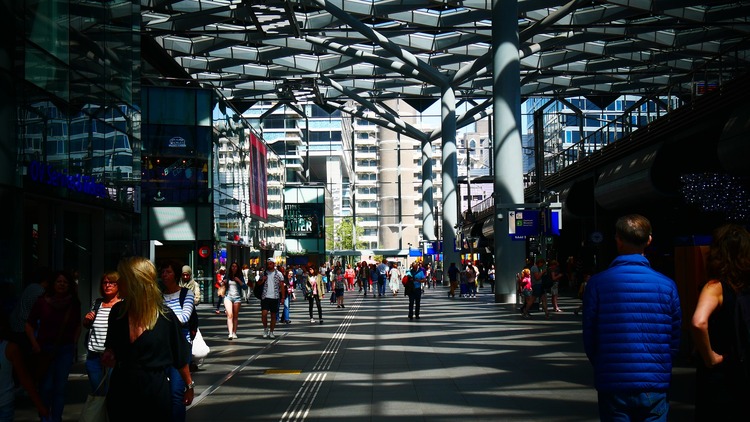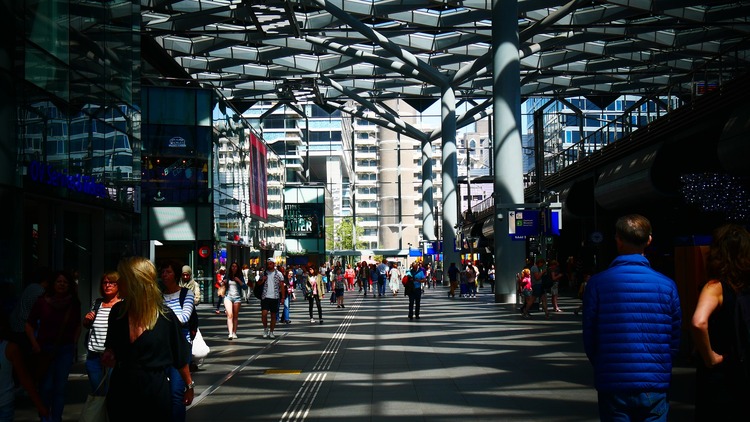 6. Have a drink or snack at Utrecht's many bars and cafes
Utrecht is never short on places for a quick bite and cold beer. Come to De Bierverteller, which offers more than 700 varieties of beer, arranged by flavour rather than provenance. Another popular place to drink is Kafé België, with its well-known full-sized Madonna statue to greet you before you try its Benelux brews and other brews by the bottle.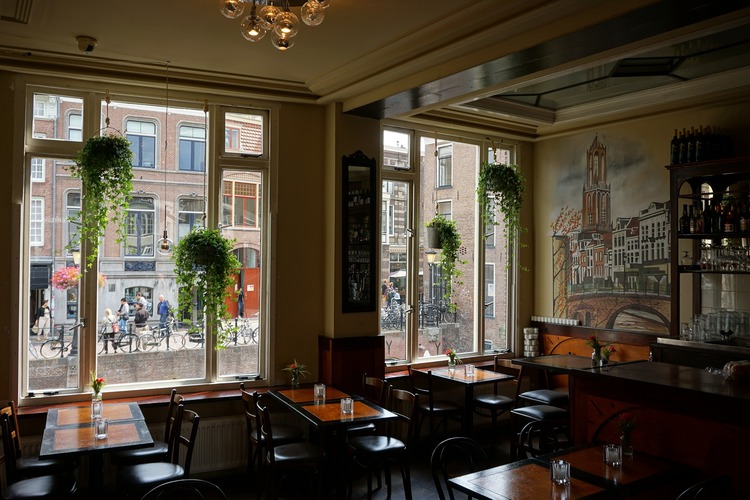 Concluding…
These are just some of the things to do in Utrecht. To get a shut eye and prepare for another exciting day of touring, check out the beautiful and historic Grand Hotel Karel V Utrecht, with its excellent restaurant, chic spa with a sauna and hot tub, a lovely indoor pool, and a fitness centre.
If on a budget, there are several economy hotels too. Visit Holiday Inn Express Utrecht – Papendorp, popular for its contemporary design and friendly staff or Stayokay Utrecht Centrum for hostel-style accommodation.
BIO: Ask The Dutch Guy is your go-to guide when it comes to The Netherlands. The goal of Ask The Dutch Guy is to showcase the beauty of The Netherlands and to inspire others to explore the country. Follow him on Facebook, Instagram and Pinterest.
Planning your next trip?
Then don't forget travel insurance! You don't want to get stuck paying a ton of money and ruining your trip if you get sick or have an accident without travel insurance. WorldNomads is ideal for adventurous travelers, backpackers, or anyone looking to be protected during their trip. They cover almost every single activity you can image!
Already reserved your hotel or hostel? If not, we recommend Booking.com. They have a huge selection of hotels and hostels all over the world. Plus, in most cases, you can cancel your reservation without any costs up to a few days before the check-in date!
Still haven't booked your plane ticket and want to save big? Take a look at Kayak and Momondo. They are flight aggregators that combine several other ticket search websites to make it easier for you to compare prices and make sure you are getting the best deal.
And finally, will you need to rent a car during your trip? Then check out Rentalcar.com to search and compare car rental companies from all over the world on a single website. Then, you can find the cheapest price for the best car!