Last Updated on by Rodrigo @ OutofYourComfortZone
*Gothenburg, the 2nd biggest city in Sweden, is the place Rodrigo and I are currently calling home. It's a great city and our friend Djordje Milosav, a student here, wrote an article for us with a free thing you can do here each day of the week. Enjoy!
Things you will need:
5 minutes to read this article

7 days in Gothenburg (or less)

1 towel

1 pair of running shoes and some sports clothes

You don't really need anything else but 5 is a great number.
Gothenburg Free Activity #1: Monday Foam Rolling Class
It's February (this actually applies from the end of November until the beginning of April – optimistically), so when you get up in the morning, the sun simply doesn't. You feel that you could pay for it to get up, but then you remember that you are on a budget. Depressing, I know.
Anyhow, as with any other Monday, most of the museums are closed (but are free on other days if you are under 25!) so you go out to explore the city. And sometime after the lunch, you have previously prepared by yourself (let's say spaghetti with tuna sauce if you're weird like Rodrigo), you should register yourself for the first free thing on this list: BLACKROLL® Sessions.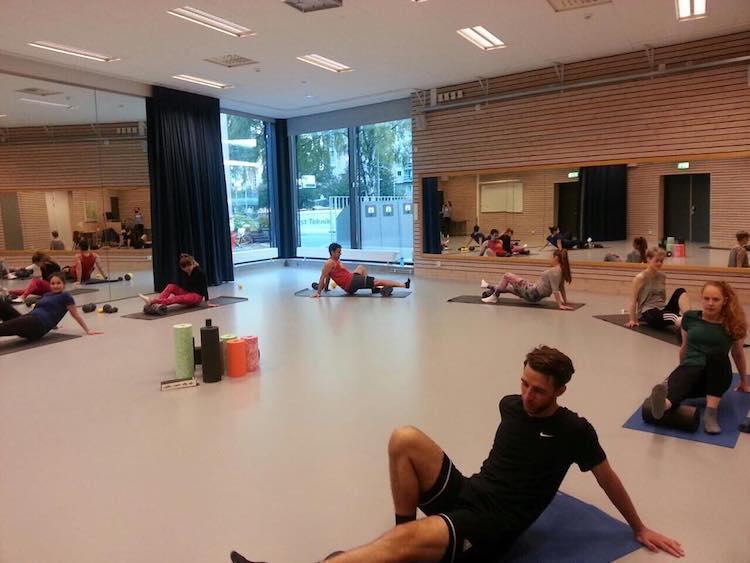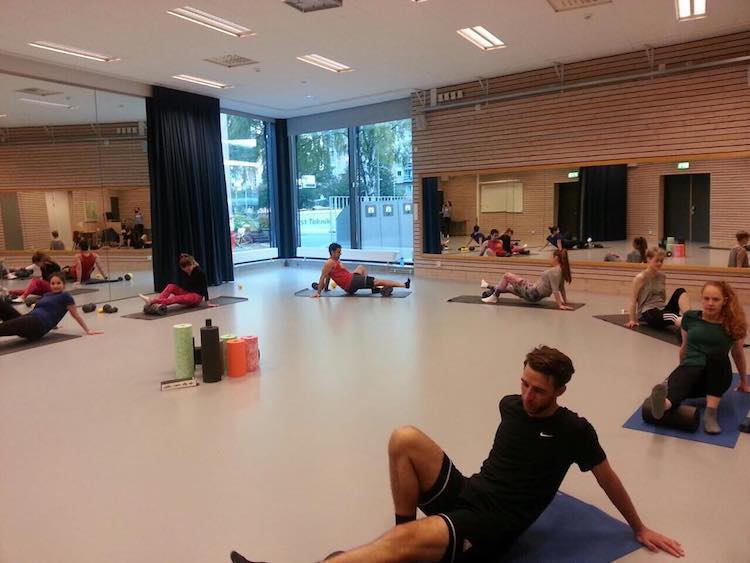 The sessions are an excellent and relaxing workout that is great for your legs. You can register is by sending an email to Rebeka at rebekka@tetisport.se as soon as you finish washing up the dishes since the workout starts at 16:30.  
The black roll sessions take place at The Centre of Health and Performance at Skånegatan 14b (the nearest tram stop is Ullevi Norra – see a map below). The only thing you need is some sports clothes….Rebeka will guide you through the rest!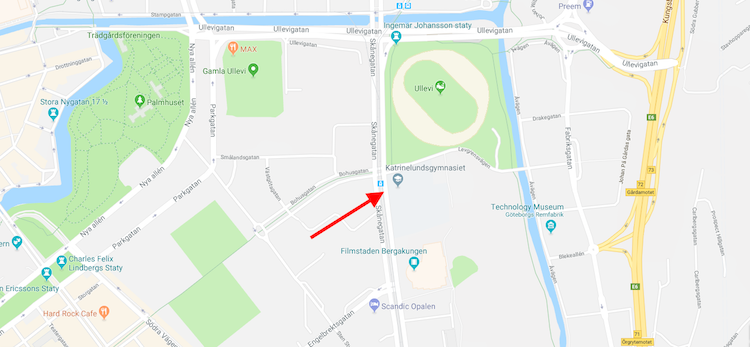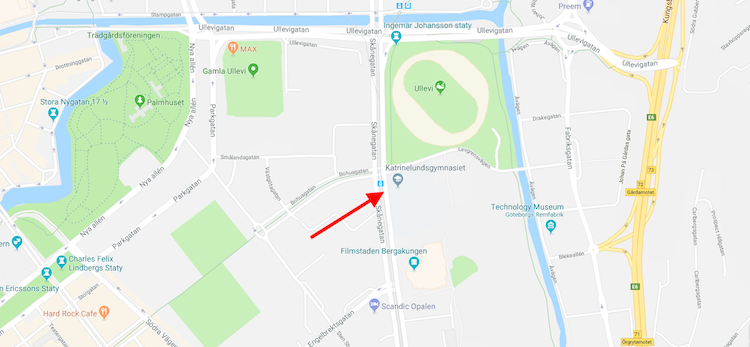 Gothenburg Free Activity #2: Tuesday Running Group Workout OR Jazz Night
Still no sun. But this time, you got up really fast even without any coffee since you did BLACKROLL® yesterday. Already feeling better and ready for some more action?
For those of you who answered "YES," check these guys out. Gothenburg Running Club is a group of young enthusiasts that organize free running workouts in different places around the city. They meet up every Tuesday at 6 PM and it's always free to join. You can find where they are meeting in the "events" section of their Facebook page here.
Joining the group is a great way to explore the hidden parks that you didn't know Gothenburg had and to learn some new Swedish words (hint: the more squats you do, the more Swedish numbers you learn….I did "sju" which totally means 100).
Also, I go every Tuesday and so do Rodrigo and Nikki (those people who actually run this blog), so you can meet them in person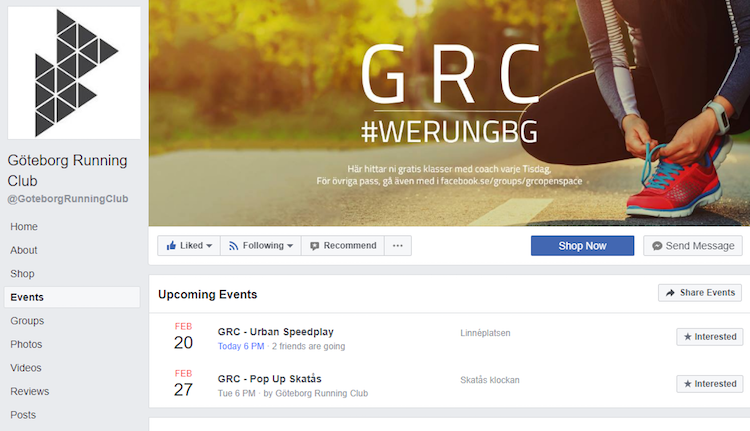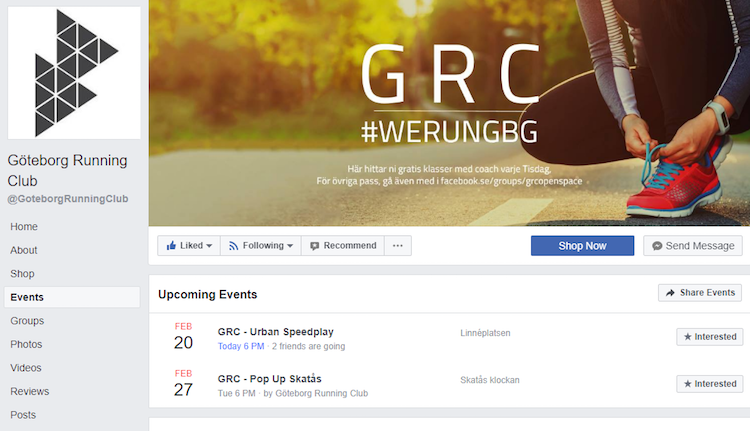 But if BLACKROLL® was tough enough for you yesterday, then you should definitely visit Nefertiti Jazz Club instead. They are always free on Tuesdays and offer live jazz jam sessions that are really enjoyable. The place opens at 7 pm and the music starts around an hour later (but if you want a nice spot in front of the stage, then you should be there around 7 PM to get it since a lot of people come).
Gothenburg Free Activity #3: Wednesday Public Sauna
This morning will probably be snowing. But don't be sad! This is the best weather that you can imagine while experiencing the free public sauna at Jubileumsparken.
This amazing piece of architecture was created mostly from mostly from recycled materials by German architect-collective Raumlabor. And it's in the middle of the water! If you didn't figure it out already, this is where you use your towel.
You can book here. Unfortunately, the booking system is only in Swedish so you'll have to translate everything. There are basically three options to book: male-only sauna, female-only sauna, and mixed. The maximum amount of people that you can register at once is 2 so you can bring a friend along.
Gothenburg Free Activity #4: Thursday Museum Day
As mentioned in the beginning, if you're under 25, the doors of any museum in Gothenburg are open and for free for you.
We personally liked the Gothenburg Museum of Art best since it had a wide variety of art to see from Renaissance to the present, including works from artists such as Rembrandt, Picasso, Henry Moore and Louise Nevelson.
If this is too "nerdy" (it's not, btw), try the Volvo or Maritime Museum for a glimpse of Swedish industrial power, or head to Gothenburg's Natural History Museum for a face-to-face encounter with something more dangerous than a Scandinavian moose (although those moose are still huge and impressive).
Gothenburg (Almost) Free Activity #5: Friday "Don't-Bring-Your-Credit-Card" OR "Get-Free-Food" Night Out
Although it's not on us to claim, we'd say that Friday is a Swedish Saturday….which means that it's time for a night out!
And this is where "almost" in the parenthesis from the title comes in. To be honest, alcohol in Sweden is really expensive (this is only false if you're from Norway where it's even more expensive). And one way to make sure you spend nothing on alcohol is to bring only cash when you go out.
It may sound strange, but many places in Gothenburg only accept cards — no cash. So, if you really want to make your night free….leave your credit card and debit card at home!
But if you do bring your card along with you for drinks, and you may as well get some free food out of the deal. Just head to Kings Head Pub on the famous going-out street of Andra Långgatan and you can enjoy an extra (and "free") buffet with the purchase of a drink (one beer is about 35 Swedish Kronor).
Gothenburg Free Activity #6: Saturday Flea Market
If you stick to the plan and stay on budget by restraining yourself to not get "just one more" (okay, "two more") beer on the previous night, you'll be able to get up early and head to the free market called Kviberg (the name of the tram stop is the same — here's where it is on the map).
Not only you will find extremely cheap fruits and vegetables (again, not applicable to Norwegians)….. but you'll be able to experience a completely different vibe of Sweden with many people coming from other cultures and bringing their own food, spices, languages, and clothes. And you're looking for something that you consider really difficult to find here in Sweden, chances are pretty good you'll find it here for a very good (and negotiable price)!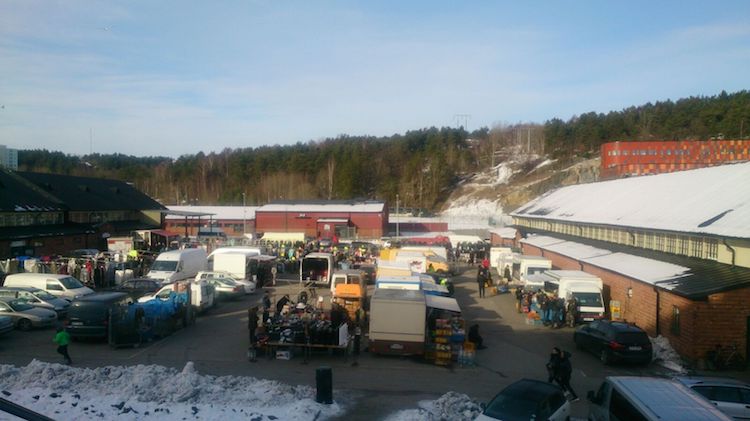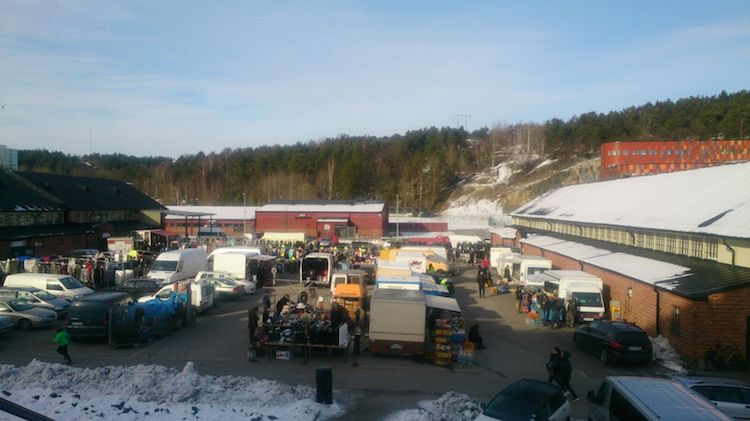 Gothenburg Free Activity #7: Sunday Chill Out
Make your favorite pasta again and watch a movie. It's Sunday after all.
(Or if you're feeling really motivated – hit up some of Gothenburg's parks! There's Gothenburg's main park with a small free zoo Slottsskogen, the year-round beautiful botanical gardens, or the lake-filled Delsjöområdet nature reserve)
Other activities and attractions in Gothenburg…
I would also recommend taking a look at the Gothenburg Pass. When you buy this pass, you get access to a bunch of tours, tickets, and attractions for free or heavily discounted in Gothenburg. 
Gothenburg Pass: https://www.gothenburgpass.com/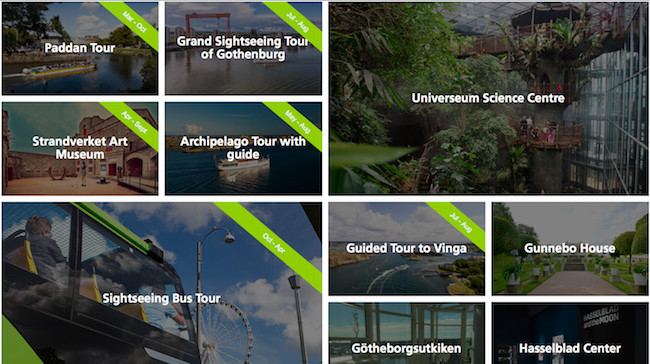 Whether you live in Gothenburg or are just here for a visit, hopefully, this list will give you some new ideas of things to do. If you have any other free (or almost free) activities in Gothenburg that you think should be added to the list, let us know in the comments below!
Planning your next trip?

Then don't forget travel insurance! You don't want to get stuck paying a ton of money and ruining your trip if you get sick or have an accident without travel insurance. WorldNomads is ideal for adventurous travelers, backpackers, or anyone looking to be protected during their trip. They cover almost every single activity you can image!

Already reserved your hotel or hostel? If not, we recommend Booking.com. They have a huge selection of hotels and hostels all over the world. Plus, in most cases, you can cancel your reservation up to a few days before the check-in date without any costs! 

Still haven't booked your plane ticket and want to save big? Take a look at Kayak and Momondo. It's a flight aggregator that combines several other ticket search websites to make it easier for you to compare prices and make sure you are getting the best deal. 

And finally, will you need to rent a car during your trip? Then check out Rentalcar.com to search and compare car rental companies from all over the world in a single website. Then, you can find the cheapest price for the best car!
If you want to hear about new articles, check out our latest pictures, and read our newest updates, be sure to follow us here….
…..and subscribe to our newsletter below!