Last Updated on by Editor
Want to celebrate Carnival Brazilian style? Wondering what the best cities are to join in on the festivities? And what makes each one special? Then you're in the right place!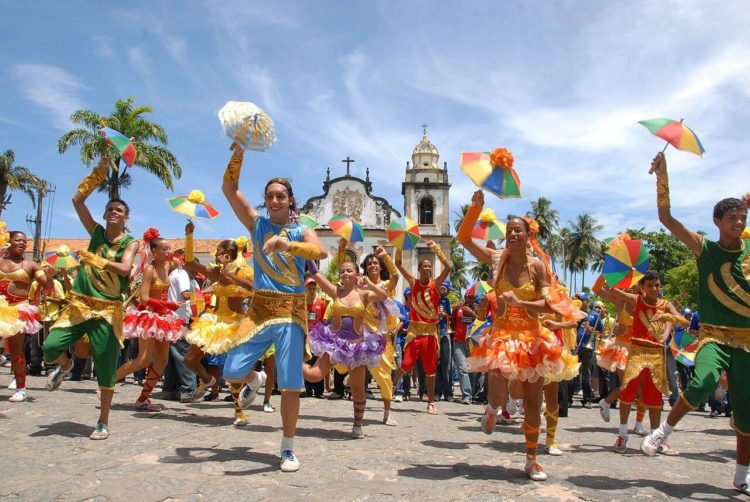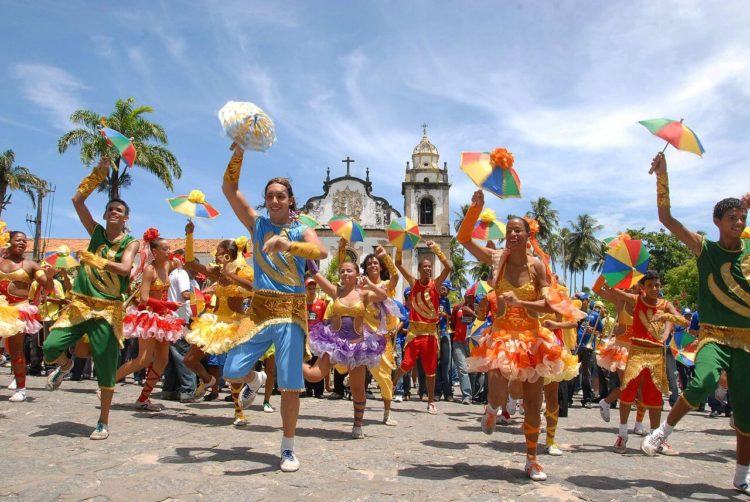 Some people say that the new year doesn't start until after Carnival. So, what could be a better way to celebrate the beginning of the year than with a trip to attend Carnival?
And of all the places to celebrate Carnival, Brazil often comes out on top with its typical celebrations each February. But while most people think of Carnival in Rio de Janeiro, Salvador, or São Paulo…I'm here to tell you these are just a few of the great cities you can visit to celebrate this time of the year.
After all, we are talking about one of the most diverse countries in the world! So, if you're looking for a fresh start at the beginning of next year, then take a look at the 7 best cities to enjoy the Brazilian Carnival.
Whether you go north to south, I'm sure you'll find the perfect Carnival destination from this list. And of course, the tips below work no matter the year you go (2021, 2022, 2023)… So if your plans don't work for 2021, just get started on planning for 2022!
How to celebrate Carnival in Brazil
Before we get to the list of best Carnival destinations in Brazil, I'll give a few tips so you can make the most of your trip. Here they are:
Plan your Carnival trip as early as you can

Choose your Carnival destination with care

Be cautious with safety during Carnival
Plan your Carnival trip as early as you can
Of course, this tip is important for any trip that you do…but it's extra important for a trip to celebrate Carnival since so many other people will be traveling at the very same time.
During big events and holidays, you'll definitely want to plan ahead of time to avoid outrageous prices and guarantee that you'll even be able to travel to your destination at all.
Since the demand is so high on occasions like this, beyond crazy-high prices, accommodation of all types fills up rapidly. The same goes for flights and bus tickets. So, the earlier you can begin organizing your trip and finalizing your flight and hotel bookings, the better.
Choose your Carnival destination with care
As a non-Brazilian, you may think that Carnival in Brazil is the same no matter where you go. But that's just not true!
Carnival in Brazil is incredibly diverse. And although the festivities are always lively, they vary between regions so you'll have your pick of festivities to join in on. There are some people who prefer the parades in Rio, others who like the São Paulo block parties, and others still who wouldn't trade the excitement of Salvador for anything else!
The truth is that you'll need to choose your destination based on your travel style and what you want to do on your trip. And if you still haven't made up your mind, no need to worry because the list of 7 cities below will help!
Be cautious with safety during Carnival
And the last tip here is perhaps the most important: don't forget to take some safety precautions.
Carnival in Brazil can get pretty wild (I've been to enough of them that I can verify this!), and rates of crime in Brazil are quite high.
So, when you head out to celebrate, only take the most important items with you like IDs, some cash, and your phone. Avoid bringing purses and backpacks. Try to use a money belt that you can keep next to your body so you can avoid being pickpocketed (which is very, very common within the Carnival crowds).
I'd also recommend making sure you stay in a group. If you're traveling with friends or family, keep your group together. If you're traveling alone, pay close attention to the people surrounding you.
In general, try to avoid tight crowds as well as empty or poorly-lit streets. Keep your distance from fights and don't have your phone out too often.
Women are more likely to be harassed at events like this, so don't hesitate to look for help or call out any abusive or invasive behavior.
Unfortunately, you can't control the actions of other people. However, with these simple actions you can be a little more protected and safe.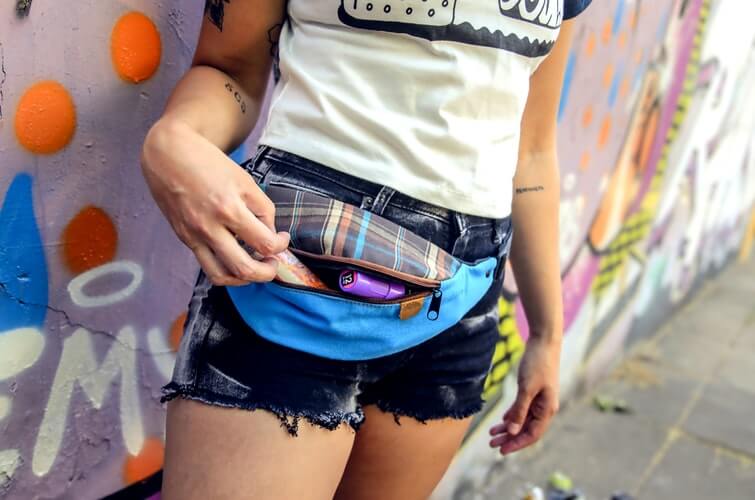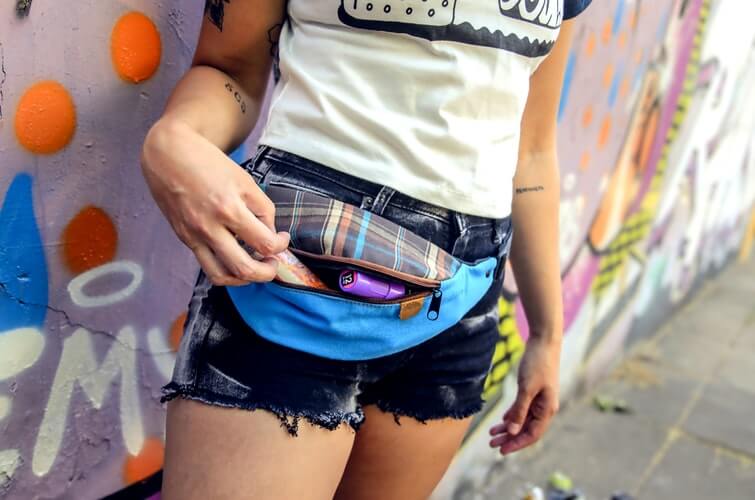 Where to celebrate Carnival in Brazil: 7 destinations
Below, you'll find the 7 best places to celebrate Carnival in Brazil. Here, you'll find festivities in all corners of the countries for all types of travelers!
1. Salvador
We'll begin our list with a classic choice for Carnival in Brazil: Salvador. Salvador, the capital of the northeastern state Bahia, is known worldwide for its "Trio Elétrico" concert trucks and thousands of attendees.
This means that many people dream of spending Carnival in Bahia. So if coming to Salvador is part of your plan, make sure you plan very early because the cost of flights and accommodation skyrocket in the city, along with the number of tourists.
One great thing about Carnival in Salvador is that there are many types of "blocos" (block parties and street carnivals) and circuits you can take. Some made for partygoers, others made for those who prefer a calmer celebration.
If you want to enjoy Carnival near the famed Trio Elétrico concert trucks, you'll have to pay for access. If you pay, you'll get an "abadá" (something like a special tank top that works as your entrance ticket) that gives you access to the space.
You can also pay extra for a "camarote party cabin," another famous part of Salvador's carnival. If you have a camarote, you'll have calmer space with better bathrooms, open bar service, and more while you enjoy the celebration. But naturally, these aren't cheap.
And thankfully, if you want to enjoy this capital city without breaking your budget, there are plenty of block parties that you can enjoy for free. Although you won't find famous bands and musicians here, they are still just as fun.
And of course, if you do go to Salvador, don't forget to enjoy the city itself. Visit the beaches and the historic center (it really is historic!), and check out the Lacerda Elevator and the picturesque Pelourinho neighborhood (also known as the city's most photographable spot).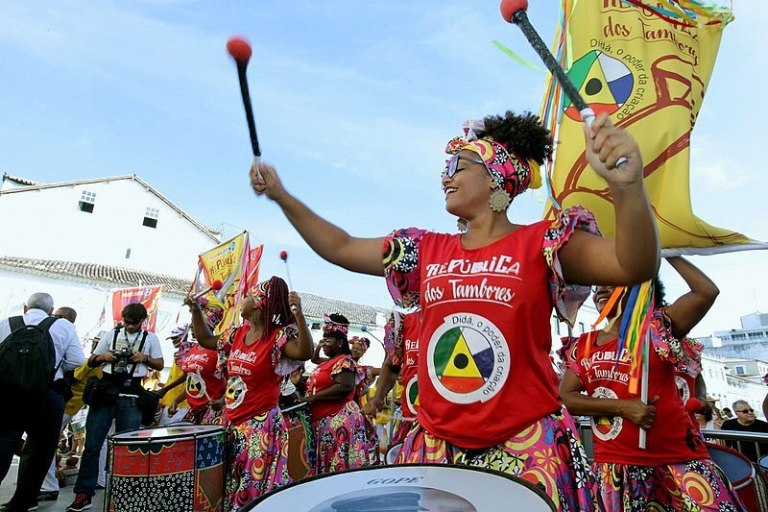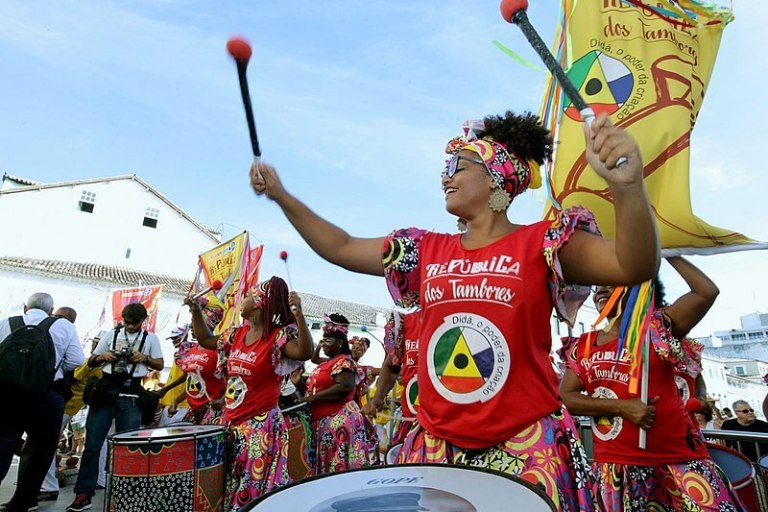 2. Recife
Want to enjoy a traditional Brazilian Carnival complete with music, dance, and typical food? Then Olinda (a historic village set on a hilltop 6 km north of Recife) is a great option for you. Tourists from around the world come to celebrate here!
During this time of the year, the city explodes in color as its decorated with ornaments. You'll find traditional shows with big names like Marco Zero, plus block parties that begin early in the morning and go all night with traditional Brazilian rhythms like samba, frevo, and macaratu.
Another popular attraction is the Giant Puppets of Olinda. One of the most well-known symbols of Carnival in the area, these 2-meter-high marionettes walk among the crowd.
And if you'd really like to enjoy a traditional Carnival, then don't forget to learn some frevo! You'll find plenty of locals having a blast teaching the dance to tourists.
One final point of interest for Recife's Carnival is the Galo da Madrugada ("Dawn's Rooster"). This particular carnival block party features a parade that leaves early on Carnival Saturday from the central neighborhood of São José. It's free, but you also have the option to buy tickets to a camarote cabin if you prefer.
3. São Luiz de Paraitinga
How about celebrating Carnival in a destination unlike any other? Then São Luiz do Paraitinga, a village in the countryside of São Paulo state, is your best bet!
This village may only be home to 10,000 inhabitants, but each year its famous Carnival attracts more than 70,000 revelers!
What makes this Carnival so special are the city's "marchinhas" (themed dance parades) and smaller traditional "blocos" (block parties and street carnivals) that line the entire historic center. You'll also find plenty of shows in the Praça de Evento ("Event Plaza") that run all night until the early morning. Some of the most famous street carnivals you'll find are Bloco do Juca Teles, Bicho de Pé ("Sand Flea"), and Casarão ("Big House").
What really makes Carnival in São Luiz do Paraitinga different is the way the event is organized. Over the past few years, the prefecture, alongside the local population, have re-thought the party to make it into a "sustainable" event.
In other words, the goal isn't to receive as many tourists as they possibly can, but to receive a number that is realistic for the city to warmly receive them while still offering a fun and enjoyable experience that hopefully brings them back to the city.
4. Florianópolis
In the south of Brazil, Florianópolis is the perfect spot to enjoy Carnival Magia ("Magic Carnival"). Here, you'll find a host of great parties that often draw in the younger generations. Plus parades from the various Samba schools at the Sambodrome with reasonably-priced tickets.
And if you're a fan of street carnivals, in "Floripa" you'll also find plenty of them spread throughout the cities. The most well-known are Bloco Batuqueiro do Limão ("Lemon Drummer Block") and Bloco dos Sujos ("Block of the Dirty People"). There are also huge shows in the Central Arena, but to get in you'll have to buy your tickets early.
One final thing that makes Carnival in Florianópolis stand out are the dance parties with famous DJs. There are hundreds of all-night parties spread across the city. And, of course, the beaches are another reason to spend your Carnival here in Floripa.
5. Ouro Preto
Many people know the city of Ouro Preto ("Black Gold") as a famous historical city with narrow, cobblestoned streets and old-fashioned architecture. But it's also a very lively city with plenty of parties and a favorite haunt of university students.
And during Carnival, things are no different. This small city in Minas Gerais state countryside is also known as the best Carnival in the state of Minas Gerais! Located a little more than 2 hours from the state capital, Belo Horizonte, Ouro Preto is known for its "blocos" (block parties and street carnivals).
But the major difference here is that these block parties are organized by university associations from Ouro Preto. So you'll find many options featuring all types of music – from classic marchinhas to modern funk music to more.
To join in on the fun, you'll need to get an admission ticket à la an abadá (a shirt that allows you access to certain areas). It's also possible to get your abadá within a more complete travel package that includes accommodation and food.
6. Rio de Janeiro
Of course, we can't talk about Carnival in Brazil without talking about Rio.
Like Salvador, Rio is another city that foreigners commonly come to for the celebration. And between the great parties and the beaches…I can understand why!
During Carnival in Rio, you'll find small block parties, street carnivals, shows…but the most famous attraction is, without a doubt, the samba schools. The Sapucaí parade is known as the most beautiful in all of Brazil. That said, tickets sell out rapidly so you'll need to buy early.
These tickets range from R$100 (about 20 USD) to R$1,000 (about 200 USD) depending on the date that you choose. Certain special parades and the "Champions' Parade" (featuring the winning samba schools) are usually the most expensive.
When it comes to safety, there are generally many safety measures set up throughout the city at this time of the year. So, it's possible to enjoy the festivities without too much worry. However, it's still important to be aware of your surroundings and follow the safety tips I gave at the top of the article.
7. São Paulo
In the past, São Paolo, our country's biggest city, used to see most of its residents leave the city during Carnival. However, this has changed in the past few years. And today, São Paulo is one of Brazil's most searched for destinations when it comes to Carnival celebrations.
For one, there are now block parties and street carnivals spread throughout the entire city where you can celebrate for nearly the entirety of February and March. And there's a wide variety of "blocos" for all ages and tastes!
Beyond the traditional blocks with Carnival marchinhas (themed dance parades), there are also options for fans of rock music (like Rock Brazil). You'll even find blocks just for children, like "Beatles for Children" and ones for pets!
The largest block parties in the city are Vou de Táxi ("I'm going by Taxi"), Domingo ela Não Vai ("Sunday she Won't Come"), Bicho Maluco Beleza ("Crazy High Creature"), and Ritaleena.
If you decide to celebrate Carnival in São Paulo, just prepare yourself for the crowds, trash on the ground, and expensive drinks. Also pay close attention to the public transportation schedules since many bus lines change their routes during Carnival.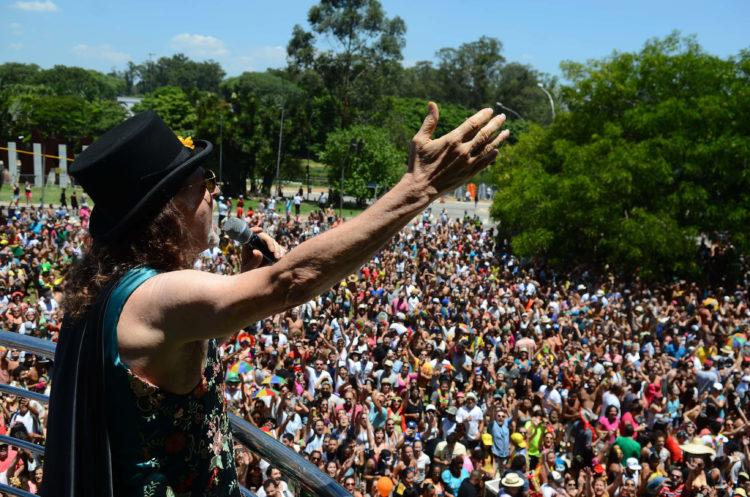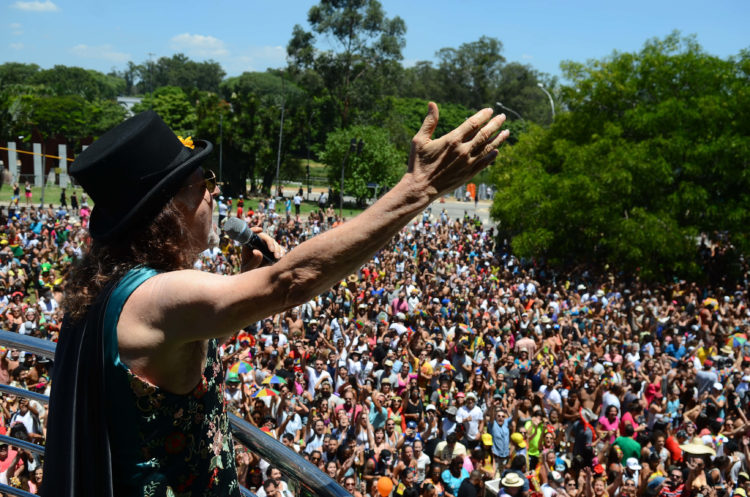 Where can I get more information about the Carnival events going on in each Brazilian city?
On the website Blocos de Rua ("Block Parties"), you can find the lineup, schedule, circuits, and other information about each particular block party/street carnival for many of the cities on the list above.
Unfortunately, the website is only in Portuguese, so you'll have to use Google translate to get the details. Or leave me a comment below asking for help

In summary…
Here's your list of the 7 best cities to celebrate Carnival in Brazil:
Salvador

Recife

São Luiz do Paraitinga

Florianópolis

Ouro Preto

Rio de Janeiro

São Paulo
Tip of attractions, activities and excursions to enjoy the carnival in Brazil
One of the main recommendations I make for your trip is: if you plan! To travel smoothly it is essential to have previously arranged transportation, accommodation and, of course, tours. One of the main sites I use to search for attractions and activities is Civitatis or Tiqets. These two sites offer different types of tours for the most varied tastes.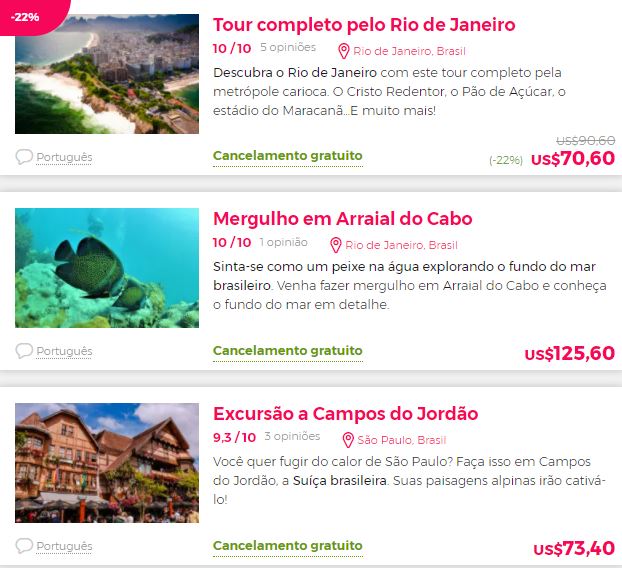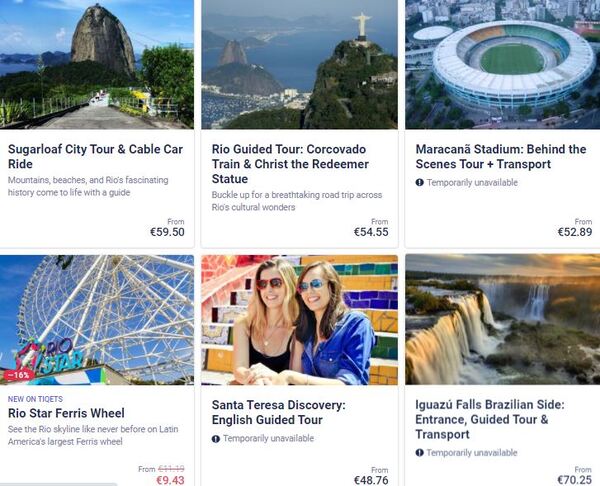 In conclusion…
What do you think – does the new year begin before Carnival? Or does it wait until after? Let me know your thoughts on this and on the 7 best cities to enjoy Carnival in Brazil above. Have you ever visited any of them? Or would you recommend another place to celebrate?
Tell us in the comments area below. And, of course, if you have any questions about any of the destinations above, planning for Carnival, or traveling over the holiday in general, leave me a comment (I am, after all, Brazilian myself and am happy to help)!
Planning your next trip?
Then don't forget travel insurance! You don't want to get stuck paying a ton of money and ruining your trip if you get sick or have an accident without travel insurance. WorldNomads is ideal for adventurous travelers, backpackers, or anyone looking to be protected during their trip. They cover almost every single activity you can image! Plus, you can have a 5% discount with the coupon code comfort5.
Already reserved your hotel or hostel? If not, we recommend Booking.com. They have a huge selection of hotels and hostels all over the world. Plus, in most cases, you can cancel your reservation without any costs up to a few days before the check-in date!
Still haven't booked your plane ticket and want to save big? Take a look at Momondo and Kayak. They are flight aggregators that combine several other ticket search websites to make it easier for you to compare prices and make sure you are getting the best deal.
And finally, will you need to rent a car during your trip? Then check out Rentalcar.com to search and compare car rental companies from all over the world in a single website. Then, you can find the cheapest price for the best car!