Last Updated on by Lohanna Reis
Are you planning on traveling but is afraid of scams abroad? Don't worry. I explain everything here.
When you are traveling or living abroad, you might deal with your money slightly differently from when you are back home. This can mean you are a potential target for scammers who are out to make a quick buck. If you are not careful, there are many different types of scams that you can get caught out by.
Some of the scams on the list are common when traveling or living abroad, but even if you travel to a new area of the US (or whichever country you are from), there are a number of frauds you may face.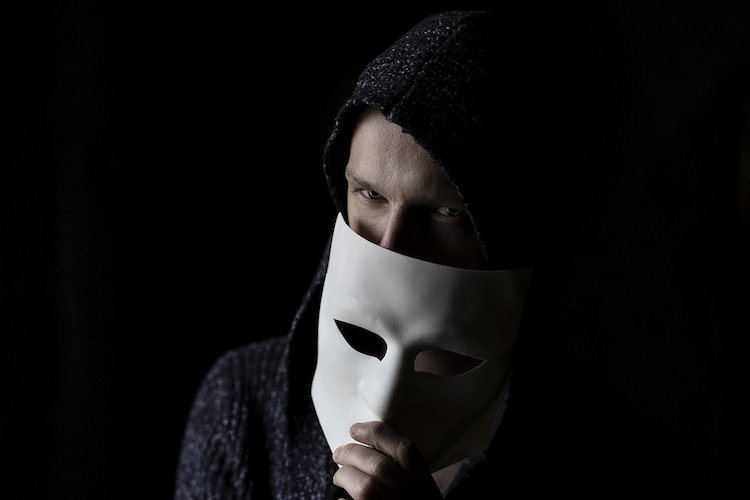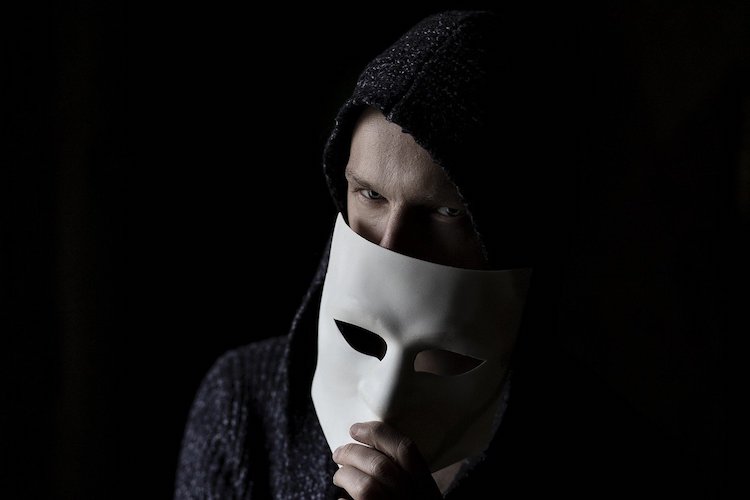 1. Rental Property Scams
Some people put fake adverts on holiday rental sites such as Airbnb and HomeAway. Alternatively, they might even have their own website for holiday rentals and not actually have a property to let. Or, it might not be the property in the pictures.
If you get caught out by a rental property scam it can be scary as you might be left without a place to stay. Try to check that the business you are sending money to is legitimate. If it is a company website, run a website trust check or identify the email address owner by looking up the email address to get the owner's full name, address, photos, social media accounts and more.
Best yet, avoid sending money for properties if you have not seen the place in person. This way, you can always bring the police there if something happens.
2. Fake International Driving Permits
International driving permits are a thing, and it is important that you do some research on the regulations for driving in the country where you are visiting. In a lot of countries, you might just be able to use your national driving license when renting a car abroad.
If you do need an international driving permit, be sure to get one issued by government websites. If you get a cold email or cold call asking you to pay for a permit, it is probably a scam. Con artists may ask for hundreds of dollars for something that shouldn't cost a great deal and may not even be required at all!
3. Free Vacation Email Scams
If you get a notification that you are entitled to something or free, such as being offered a free holiday or airline tickets, you should be very wary. There are a number of scams, and these simply prey on people getting excited about the potential of a free holiday.
When you put in your details to claim the trip, your data might get stolen. Alternatively, there might suddenly be a request for an "admin fee" that is actually just a way to steal your cash. If you get an email like this, perform a background check such as an email lookup to see if the email address is actually legitimate or not.
And don't ever give your credit card to "secure" your "free" trip…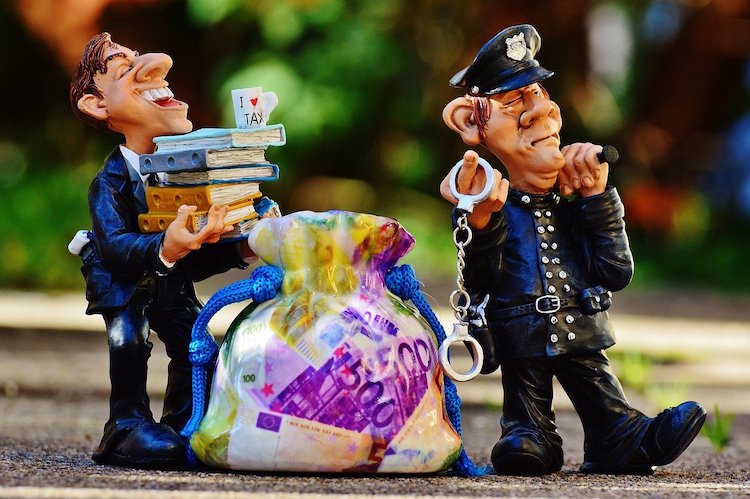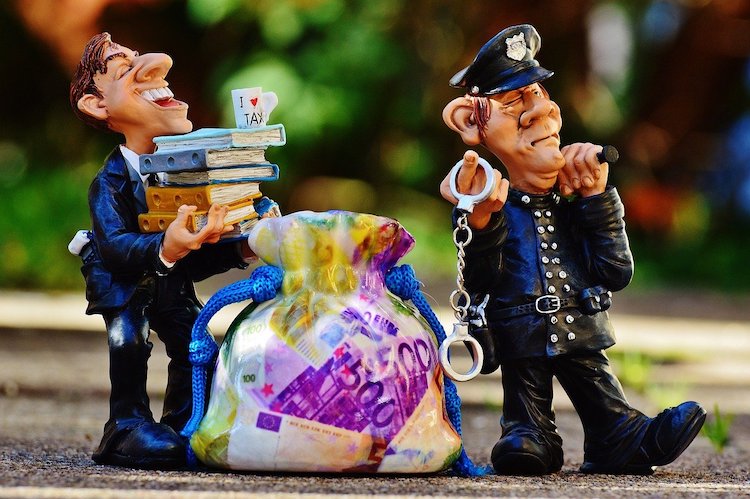 4. Fake Wi-Fi Hub
When you get to your destination, you are going to want to log onto the Wi-Fi. This is especially true if you don't have a data plan that allows you to use your mobile data in another country. Don't just log onto any Wi-Fi network that is available. This can be a sure-fire way to end up getting your data stolen, or for hackers to even gain access to your bank accounts.
Unsecured networks allow scammers to watch what you are doing and even track the keys you are pressing. It's a way to lose your passwords. Because scammers know this, they might even set up specific Wi-Fi networks to catch people out.
A good way to protect yourself when using public wi-fi, is to have a VPN installed on your computer. They can change your IP address and protect your information. To know more, check our this article with the 7 best VPNs in the market.
5. ATM Skimmers abroad
You can probably use your card in a number of places around the world. There are fewer limits than there once were as people travel globally, banks are unlikely to notice credit card suspicious activity if you use your card in a strange place.
ATM skimmers can be more common in some foreign countries. This is especially true if you are heading to a destination where security is not as tight as it is in your home country.
You might be able to learn to spot a skimmer. However, it's safest to avoid using certain ATMs in some empty back streets in the middle of the night. If you are able to physically go into a branch of a bank to withdraw money, this is far safer, as it reduces the chances of any fraudulent activity.
Getting your card skimmed and copied when you are on a trip is incredibly frustrating and may not be covered by your travel insurance. You could still use traveler's checks or just make sure you have enough of the local currency before you travel, to ensure you don't have to use an ATM. However, I always prefer to use ATMs to deal with money abroad. Just be safe when and where you withdraw the money.
6. Travel Insurance Scams
Travel insurance scams are sometimes less obvious than other forms of scams. You can buy travel insurance, and look for the lowest fee to pay, but you will often end up with a poor-quality insurance policy that actually gives you very little protection at all.
Some travel insurance companies would not be classed as "scams" in the eyes of the law, but they still don't offer you very much in the way of protection. You might be paying for something that is really not worth anything. Poor-quality travel insurance can lead to a lot of issues if you need to claim against it
Always use an independent verification of your travel insurance and check the public records for reviews and cases of them refusing to pay out.
Here is a list of the 7 best and cheapest international travel insurances that you can trust.
And if you are going to live abroad and need international health insurance, here is an article with the 5 best international health insurance for immigrants and expatriates.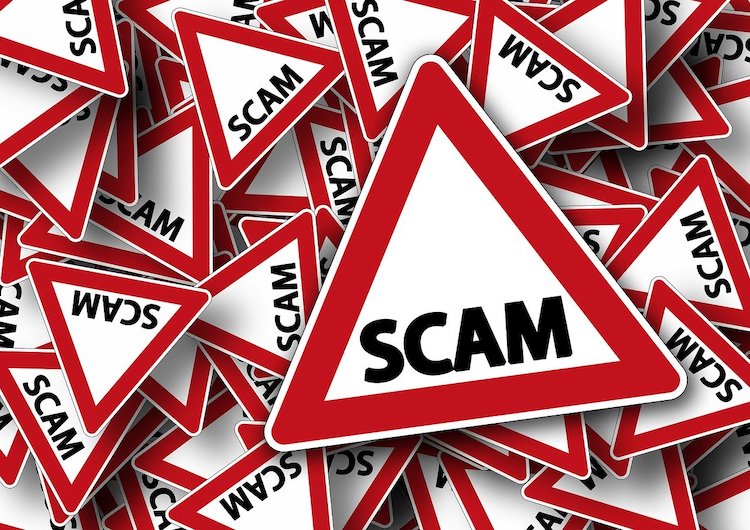 7. Restaurant Bill Scams
If you go to a restaurant in a new place, you might not know their reputation. It's a good idea to do some research beforehand, and use a site like Tripadvisor to see what others have said. However, this isn't always possible to do.
If you go to a restaurant and you keep getting dishes you didn't order brought to your table, or there are sudden surcharges, you might be getting scammed. This can be tough to deal with, especially with language barriers. You won't want to cause confrontation.
If you find a restaurant and the pricing isn't obvious, this can be a reason to steer clear.
So maybe give preference to restaurants that post menus with prices outside or visibly inside.
To sum up…
7 most common scams while traveling and living abroad you need to know:
Rental Property Scams

Fake International Driving Permits

Free Vacation Email Scams

Fake Wi-Fi Hub

ATM Skimmers abroad

Travel Insurance Scams

Restaurant Bill Scams
Conclusion…
Though there are many ways in which we can all get scammed while we travel or live in another country, it shouldn't put you off. The key is to do your research beforehand and try not to get caught out by some of the oldest tricks in the book.
This other article on how to travel safely might help you as well.
What about you? Were you even scammed while abroad? Did anyone try? How did you deal with it? Let us know in the comment area below.

Author: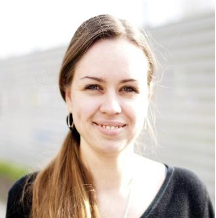 Emily Andrews is the marketing communications specialist at RecordsFinder, an online public records search company. Communications specialist by day and community volunteer at night, she believes in compassion and defending the defenseless.
Planning your next trip?
Then don't forget travel insurance! You don't want to get stuck paying a ton of money and ruining your trip if you get sick or have an accident without travel insurance. WorldNomads is ideal for adventurous travelers, backpackers, or anyone looking to be protected during their trip. They cover almost every single activity you can image!
Already reserved your hotel or hostel? If not, we recommend Booking.com. They have a huge selection of hotels and hostels all over the world. Plus, in most cases, you can cancel your reservation without any costs up to a few days before the check-in date!
Still haven't booked your plane ticket and want to save big? Take a look at Kayak and Momondo. They are flight aggregators that combine several other ticket search websites to make it easier for you to compare prices and make sure you are getting the best deal.
And finally, will you need to rent a car during your trip? Then check out Rentalcar.com to search and compare car rental companies from all over the world on a single website. Then, you can find the cheapest price for the best car!