Are you the type of person who is always looking for a thrill? Is finding the next adventure on the top of your to-do list? Well, if you are this type of person, you need to make sure that you are as safe as you can be when on your adventures so that you will be able to continue doing so for many years to come.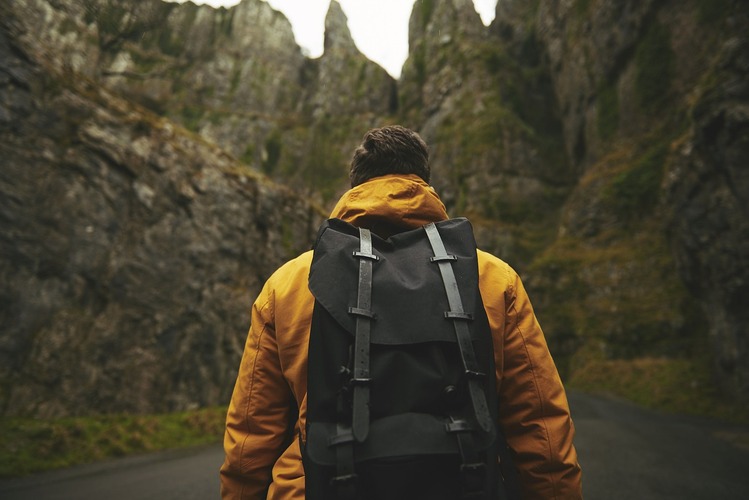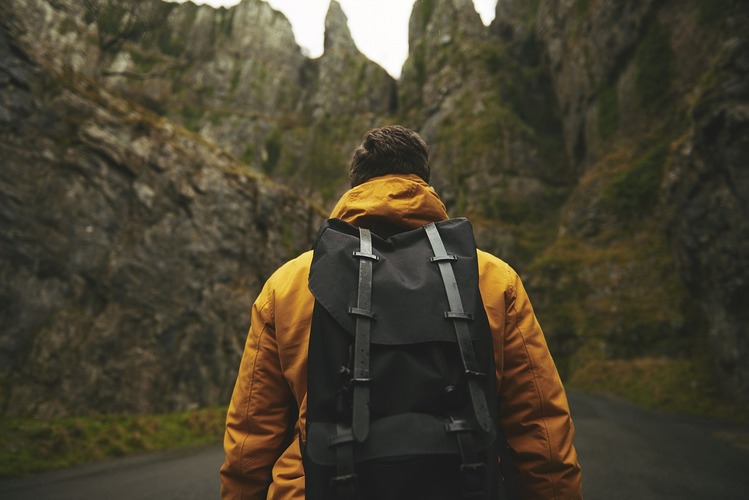 1. Getting Around Safely while Traveling
To get to your destination, you will need some form of transport and as wonderful as it is to be part of a tour group, it is not very safe nowadays with Covid spreading across the world. It does not mean that you should stay at home, just that you need to be safe when you are out and about. You and your group should hire a car to get around with, as you can make sure that you stay as safe as possible.
The one thing that you will need to get is an international driver's license to hire a car and drive it in another country. Obtaining one is pretty simple, provided that you already have a driver's license issued in your country.
2. Trust Yourself and Know Your Limitations when Traveling
Our bodies warn us about danger, so if it does not feel right, do not do it. You need to be realistic about what you can do, otherwise, you are putting yourself and others in a risky situation. If you are going to try something new, make sure that you have everything that you need for your adventure.
If you are part of a group, you need to make sure that you know who has the first aid kit if someone gets hurt, and who in the group knows basic first aid. For instance, you might be traveling with medical students who have passed examinations like the NCLEX RN and certainly, they will know what to do in case somebody gets hurt.
On the other hand, the entire group might be clueless about medical issues therefore you should have this conversation before you start on your adventure. You never know when something could happen and it is better to be prepared if it does.
3. Know When the Sun Will Set And Be Alert at All Times in the Outdoors
When you are outdoors on an adventure, you should know more or less when the sun is going to set, as this can be a very good guide. When the sun sets, navigating becomes more difficult, temperatures drop and the weather patterns can change. Being in a place that you are not familiar with, especially after dark can become dangerous.
Getting to your campsite before dark is extremely important, so plan and bring all the gear that you may need. While the sun is up and you are enjoying your adventure, make sure to pay attention to your surroundings and watch out for slippery surfaces, branches that hang low, drop-offs, and tripping hazards.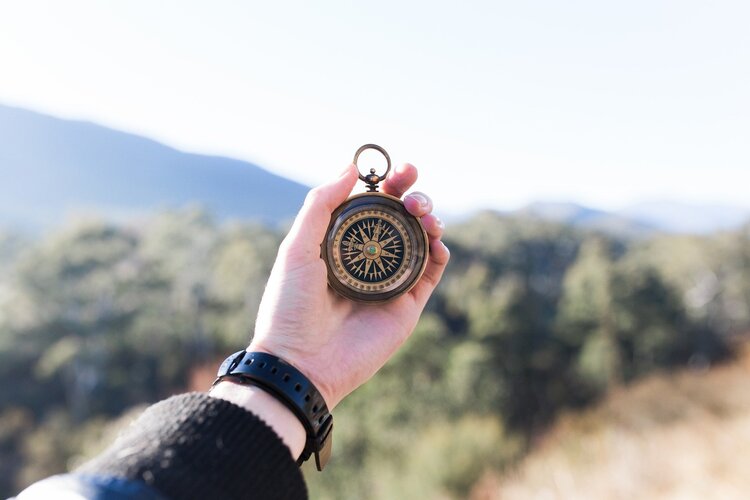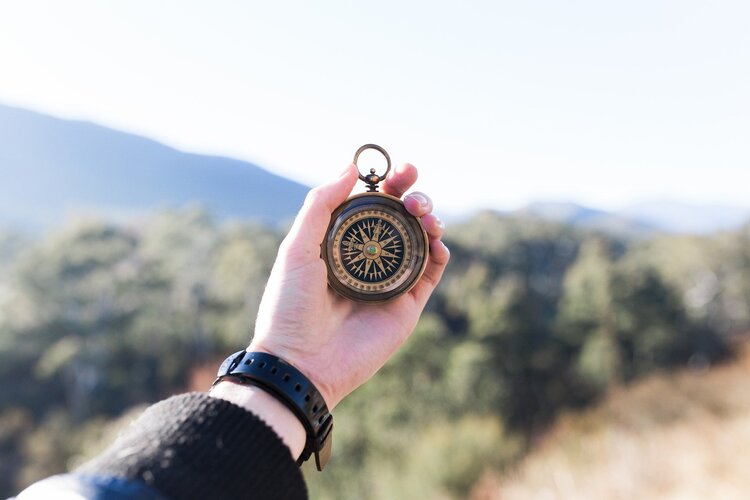 4. Avoid Drinking Untreated Water and Minimize The Chance of Lightning Strikes
Even water that looks amazingly clean could be carrying bacteria and parasites that can cause you to become extremely ill. Unless you know for a fact that a certain source of water is clean, do not drink it. Make sure that you take enough water with you on your adventure. It is also advisable to take something that can purify the water, in case you need to drink from river water or some other source.
If you do find yourself in the wild during an electrical storm or when there is lightning without some type of shelter, there are a few things that you can do to limit your chances of being struck. If you are on the water, do whatever you can to get off it. Do not stand near isolated trees, look for a place that is low lying, and place all metal objects on the ground.

5. Set up a camp in the backyard as an alternative to wild camping
You don't have to leave the house to experience an incredible adventure. Have you ever camped in the backyard of your house when you were a child? Remember, the times when you were so excited about the opportunity.
But, keep in mind that being an adult should never come in the way of enjoying life. Get out the swag, the tent, sleeping bag, bivvy, and the mattress and head for the backyard. You may also bring some healthy foods, a portable stove, and coffee during the mornings when you are so inclined.
Many times, you will not have a backyard then you can consider the alternative of wild camping. When you are doing wild camping, you will be pitching the tent anywhere you want normally in some private and secluded place such as a field or a forest. If you are planning to travel with your friends, it may be a good idea to buy a larger tent that fits everybody in it.
6. Have a themed dinner in different countries
Okay, I know it may seem strange. But for many people around us, the joy involved in traveling is not limited to watching the beautiful scenery, finding out about the various cultures, and connecting with people from all walks of life. Many people travel only for sampling the newer cuisines. This alone is an excellent reason for traveling.
You can experience world cuisine and try to improve your culinary skills without having to leave the comfort of your home and kitchen. A great idea is to make a festive dinner in which all the guests bring a plate, you can invite your friends to a festive dinner and have a country as a theme. I'm sure it will be a fun night!
7. Grab your camera, pack your water bottle and go explore the neighborhood
Sometimes, you are living in an incredible place, where there are many interesting things to be found. For instance, if you are living in London you will be doing big disservices to the city if you are prioritizing a visit elsewhere when you can take a few days off from your work and explore the city.
The capital of the U.K. is an example of a place where there are several things to do. Therefore, it is silly if you are not cashing in on it while you are living over there. While it can be difficult to motivate us to get out of the rut, especially when you are working hard, make the effort to venture out. It may be a good idea to set up a daily challenge.
In short…
The 7 Safe Ways to Have the Adventure of Your Life are:
Getting around safely while traveling

Trust yourself and know your physical limitations when traveling

Know when the sun goes down and stay alert all the time outdoors

Avoid drinking untreated water and be careful of the rays

Set up a backyard camp as an alternative to outdoor camping

Have a themed dinner with your friends from different countries

Grab your camera, pack your water bottle and go explore the neighborhood
Final words
Now that you know how to go on adventures safely, you can start planning your next one. Make sure to research all the necessary information before leaving and make sure you pack everything you need before leaving. If you find out you forgot something, come back and get it, you never know when you will need it!
If you have any questions regarding this article, leave them in the comments. I will definitely love to answer your questions.
Planning your next trip?
Then don't forget travel insurance! You don't want to get stuck paying a ton of money and ruining your trip if you get sick or have an accident without travel insurance. WorldNomads is ideal for adventurous travelers, backpackers, or anyone looking to be protected during their trip. They cover almost every single activity you can image!
Already reserved your hotel or hostel? If not, we recommend Booking.com. They have a huge selection of hotels and hostels all over the world. Plus, in most cases, you can cancel your reservation without any costs up to a few days before the check-in date!
Still haven't booked your plane ticket and want to save big? Take a look at Kayak and Momondo. They are flight aggregators that combine several other ticket search websites to make it easier for you to compare prices and make sure you are getting the best deal.
And finally, will you need to rent a car during your trip? Then check out Rentalcar.com to search and compare car rental companies from all over the world on a single website. Then, you can find the cheapest price for the best car!