Last Updated on by Rodrigo @ OutofYourComfortZone
If you're looking for a city that offers a little bit of everything, then Fort Worth is the place for you. From its rich history and culture to its vibrant nightlife and outdoor activities, there's a variety of great things to see and do. Here are some of the incredible places that deserve to be on your bucket list when headed to Fort Worth, TX.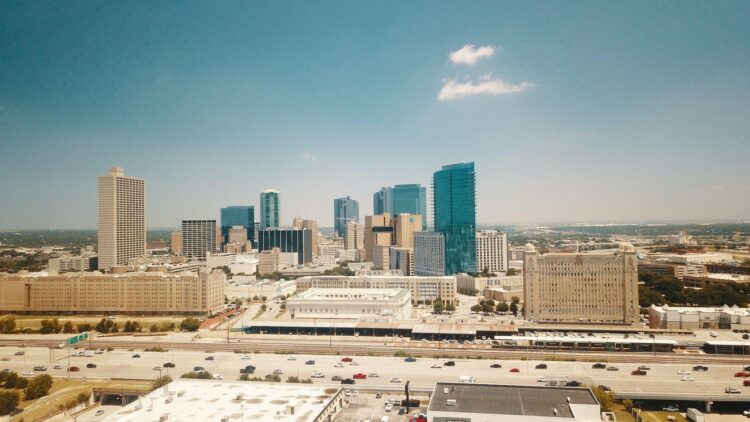 The Stockyards National Historic District
One of the most iconic places in Fort Worth is The Stockyards National Historic District—a place to showcase the history and culture of this vibrant area. Once home to the largest livestock market in the world, today this intriguing district has become a popular tourist destination.
Visitors can explore the area's many shops, restaurants, and attractions such as Billy Bob's Texas, an entertainment complex with live music and bull riding. There are plenty of opportunities to learn about Fort Worth's rich history at museums like the Texas Cowboy Hall of Fame or take a tour of the historic Livestock Exchange Building.
The Fort Worth Water Gardens
The Fort Worth Water Gardens is a must-see when visiting the city. Located in Downtown Fort Worth, this public park features three distinct water gardens: The Active Pool, Quiet Pool, and Aerating Pool.
Each pool has its own unique design and purpose—from providing aeration for fish to creating a peaceful atmosphere—making it an ideal spot for relaxation or contemplation. Whether you're looking for a place to cool off on hot summer days or just want to enjoy some peace and quiet, this attraction in Fort Worth is definitely worth checking out!
Sundance Square
Sundance Square is one of the most popular spots near Southside Fort Worth. This 35-block area is filled with shops, restaurants, galleries, theaters, and more—making it perfect for exploring during your visit.
You'll find everything from upscale boutiques to local favorites like Joe T Garcia's Mexican Restaurant or Angelo's Barbecue. No matter what kind of food you're craving there will be something to please your taste buds!
Sunday Square also hosts plenty of events throughout the year such as outdoor concerts or movie screenings making for a total experience, not just an outing.
The Kimbell Art Museum
If it's culture you're after, then head over to the Kimbell Art Museum. This museum houses an impressive collection of art from around the world including works by Monet, Rembrandt, Picasso, and many others! It also features rotating exhibitions so there's always something new to see—the locals never get bored!
Panther Island Pavilion
Another cracker-jack spot in Fort Worth is the Panther Island Pavilion. This outdoor venue hosts all kinds of events throughout the year including concerts, festivals, movie nights, and more. There's always something happening to keep you entertained, no matter when you decide to visit.
Panther Island Pavilion is located right on Trinity River which makes it a great spot if you want to get out on the water too. If you enjoy kayaking or paddle boarding they have rentals available so don't miss out on this unique experience!
Vintage Flying Museum
Why should the Vintage Flying Museum in Fort Worth, Texas be on your bucket list of incredible places to see? For one thing, the museum is home to one of the rarest war birds in the world—a B-24—which is currently undergoing restoration. Whether you're a history buff or just looking for something fun to do, the Vintage Flying Museum is sure to provide an unforgettable experience!
Not only is it a unique "working" museum where visitors can witness the process of "Keeping 'em Flying", but it also offers an extensive education program with summer camps and workshops for middle and high school students as well as teachers. Visitors are treated to a unique experience and are able to explore the museum's five separate non-profit organizations that work together to preserve historic aircraft.
Log Cabin Village
For those who want to learn more about Texas' extraordinary past then Log Cabin Village is a must-visit spot during their stay in Fort Worth. This living history museum features seven log cabins dating back as far as 1841 that have been restored with period furnishings so visitors can get an up-close look at how people lived during this time period.
The museum offers daily blacksmithing and candle dipping demonstrations, creating a more interactive experience for visitors. Or soak up all there is to learn in one of the very informative guided tours available.
Gateway Park
For those looking to add a biking adventure to their bucket list in Fort Worth, Gateway Park is the perfect destination. The park features 13 trails for mountain biking that range from easy to difficult. There are plenty of opportunities for spectacular sightseeing along the way as well.
If that's not enough for you and you're looking for an extra challenge, try biking all the way to the top of Gateway Park! From there you'll be able to take in stunning views of Fort Worth and its surrounding areas. Whether you're an experienced biker or just getting started, Gateway Park is a must for your bucket list of incredible places to see in Fort Worth.
Fort Worth offers a plethora of enchanting and diverse attractions that are guaranteed to leave you with unforgettable memories. From its rich cultural heritage and awe-inspiring art scene to its captivating natural beauty and thrilling entertainment options, the city truly has something for all. Don't miss out on these eight incredible places that should undoubtedly be at the top of your Fort Worth bucket list. So go ahead, pack your bags—time to knock off that bucket list!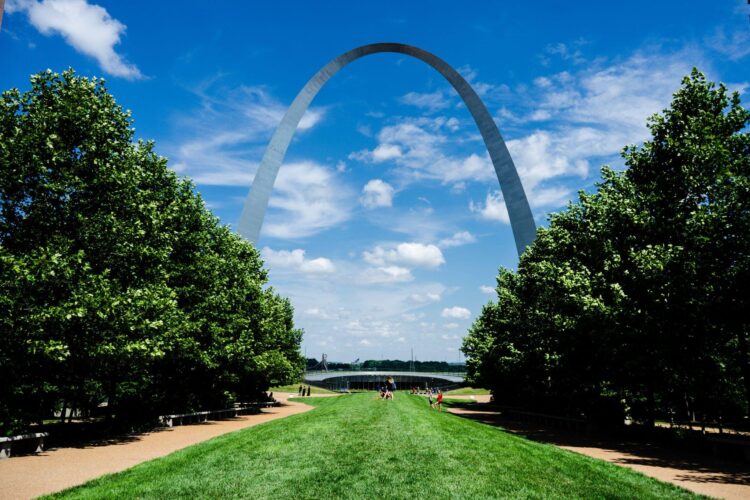 Conclusion…
so, the best places to see in Fort Worth are:
The Stockyards National Historic District

The Fort Worth Water Gardens

Sundance Square

The Kimbell Art Museum

Panther Island Pavilion

Vintage Flying Museum

Log Cabin Village

Gateway Park
I hope these tips are useful for you and I wish you to enjoy your trip!
Planning your next trip?

Then don't forget travel insurance! You don't want to get stuck paying a ton of money and ruining your trip if you get sick or have an accident without travel insurance. WorldNomads is ideal for adventurous travelers, backpackers, or anyone looking to be protected during their trip. They cover almost every single activity you can image! Plus, you can have a 5% discount with the coupon code comfort5.

Already reserved your hotel or hostel? If not, we recommend Booking.com. They have a huge selection of hotels and hostels all over the world. Plus, in most cases, you can cancel your reservation without any costs up to a few days before the check-in date!

Still haven't booked your plane ticket and want to save big? Take a look at Momondo. It's a flight aggregator that combines several other ticket search websites to make it easier for you to compare prices and make sure you are getting the best deal.

And finally, will you need to rent a car during your trip? Then check out Rentalcar.com to search and compare car rental companies from all over the world in a single website. Then, you can find the cheapest price for the best car!