Last Updated on by Talita
Palau, a relatively unknown island nation in Micronesia, was the first stop on our 3 month trip after leaving South Korea. Though many may scratch their head when asked about Palau, those who've heard of Palau likely associate it with its stunning scenery, gorgeous underwater landscape, and WWII history.
If you haven't heard of it, you'll probably want to hop on a plane and get there after reading this article!
So, here we go:
You can swim in a lake full of jellyfish and live to tell the tale.
Likely, if you've ever read anything about Palau, it's about the famous Jellyfish Lake.
Normally, you'd probably think I was crazy if I told you I survived after a dip in a lake full of a million little gold jellyfish. After all, aren't jellyfish supposed to sting? Well, it turns this these little guys have lost their sting (or at least it's too weak to hurt humans) due to the absence of predators in the lake.
It's truly an once-in-a-lifetime experience to spend an hour snorkeling amongst these gently pulsating golden jellies. Just be careful when you swim so as not to harm them and don't be like some tourists who have tried to take them back to the hotel to eat for dinner (true story).
The how-to: As this place is impossible to get to on your own, you'll definitely have to go with a tour. While the prices may seem steep (the cost of the government permit plus the tour), I found the cost to be completely worth it.
In regards to tour companies, I'd highly recommend Impac as their prices are below that of the competition and our English-speaking guide, Grant, was just great. They have several variations of the tour but our favorite was the Jellyfish Lake and Rock Island Kayaking Tour. You can contact them here.
You can see the incredible, UNESCO protected Rock Islands.
This collection of 445 volcanic islands is the pride of Palau. Though mostly uninhabited, the pristine beaches, sheer cliffs, and brilliant turquoise water filled to the brim with marine life make these islands one of Palau's top attractions. This area is also home to the Jellyfish Lake, the "Milky Way," as well as some of Palau's best diving.
The how-to: Basically, you'll run into these islands anytime you do something involving Palau's water. Likely, you'll pass through them if you are going somewhere to dive as well or taking the state ferry from Koror to Peleliu (which I highly recommend you do).
Naturally, there are also plenty of tour companies offering tours to the area. Instead of just sitting on a boat and watching the Rock Islands sail by, I very much recommend a kayak tour of the Rock Islands. Once again, I'll recommend the Jellyfish Lake and Rock Islands Kayak Tour from Impac that'll allow you to visit both sites in a single day.
You can dive in a world-renowned destination.
Now, I'm not a diver myself but Palau is an oft dreamed about place for divers. Though the diving is a bit on the expensive side, it'll give you a chance to see some beautifully vibrant coral, turtles, sharks, and even the occasional manta ray.
The how-to: As expected, there's plenty of diving companies to choose from on the island. Count on spending around $180 or more for 3 tanks + lunch + a full day's gear rental.
Safety tip: Unfortunately, there's a number of "sketchy" dive shops in Palau that don't have very safe diving practices (as you can see in this horrible security stop video below filmed in Palau). To avoid this, remember that cheaper isn't always better and be sure you check the reviews online before arrival (especially because internet in Palau is very slow!).
Final note: If you're are a diver and are interested in becoming a Divemaster Trainee and work around the world, we wrote the perfect article for you here: https://outofyourcomfortzone.net/divemaster-internship/
You can meet the wonderfully friendly Palauans.
While Palau is usually praised for its underwater attractions, the people of Palau are what made our trip so memorable. They are always ready to strike up a conversation or offer you a ride. Since no public transportation exists on the island, the latter is really helpful!
The how-to: Just stand around and look foreign (for the conversation) or walk along the street looking tired (for the ride).
You can witness some of Palau's centuries old traditions.
Although tourism has been growing fairly rapidly on this little gem of an island, Palau hasn't abandoned its traditions. For one, although everyone speaks completely fluent English, you'll notice that the locals almost always speak in Palauan to one another.
Additionally, while the weddings and the funerals are often very traditional, the most revered tradition of all is the First-Born Ceremony. This ceremony, meant to honor new mothers after the birth of their first child, occurs after the new mother undergoes several days of private cleansing. Afterwards, during the ceremony itself, the mother presents herself and her new baby to an audience of friends and family wearing a traditional grass skirt and covered in fragrant oils.
The how-to: Make friends with the locals (which you'll know is easy from #4) and ask around.
You can visit the well-preserved WWII relics on the island of Peleliu.
Peleliu, a small island 40 km (25 mi) south of Koror (Palau's main island), was the site of one of the bloodiest battles of the Pacific during WWII, leaving behind thousands of casualties. Initially occupied by the Japanese, the Americans invaded the island expecting to have full control within 3 days only to end up fighting for nearly 3 months.
The marks of the war are all over the island and have been left virtually untouched since the end of the battle. Throughout the island you'll find caves that were used by the Japanese, bombed-out buildings, partially destroyed tanks, abandoned fighter jets, and plenty more. If you'd like to know more about the battle, click here: https://www.history.com/topics/world-war-ii/battle-of-peleliu
The how-to: If you're short on time, you can do a fairly expensive day-trip with a tour company leaving from Koror. If you have more time, I highly recommend you get there on your own via the state ferry, stay a few days, and then rent a bike or find a local guide to see the sights.
*NOTE* As of now, the island has NOT been completely cleared of mines and explosives so please do NOT wander off the trails and pay attention to signs.
You can visit the monkeys on Angaur Island.
This tiny isolated island, with a population of just 130 , features even more relics from the Second World War (though most of the fighting took place on Peleliu), a laid-back atmosphere, and monkeys (which can be found nowhere else on Palau!).
Strangely enough, the Germans are actually the ones who put the monkeys there. In the early 1900s, the Germans began mining operations to extract the island's rich phosphate reserves. Unsure of whether or not the fumes coming from the mines would be toxic to humans, they put monkeys there for a little experiment to test the air quality. More than a hundred years later, apparently the air was okay and the monkeys remain.
The how-to: Unfortunately, I'm sad to report that no matter how hard we tried, we just couldn't find a way to get to this little island just 12 km (7 mi) south of Peleliu. The state ferries run incredibly infrequently and, because we didn't have the money to either charter a private boat ($300+) or fly ($75… assuming the flights are even running), we found it impossible to get there. We naively hoped that once on Peleliu we'd be able to find someone who would be willing to take us there for a small fee. Though the distance between the two islands is small, the sea gets very rough. If you do manage to find a cheap way to get there, please let us know!
So, have we convinced you? Are you ready to hop on a plane yet? If you need a bit more convincing, here it is:
Palau isn't nearly as expensive as you think it is.
Palau may seem like one of those destinations that, if you are like us and travel budget-style, may always seem out of your reach. However, we are happy to report that it IS possible to visit Palau (relatively) cheaply… it just takes some planning ahead. While the activities on the water will obviously cost you (though I think the prices are completely worth it), you can definitely save on things like accommodation, food, travel insurance and transportation.
The how-to: take a look at our Ultimate Guide to Visiting Palau on a Budget
Tours, activities and excursions in Palau
To search for tours and tours in Palau, I recommend taking a look at GetYourGuide and Viator. These sites constantly advertise some promotion, in addition they have a very nice variety of activities.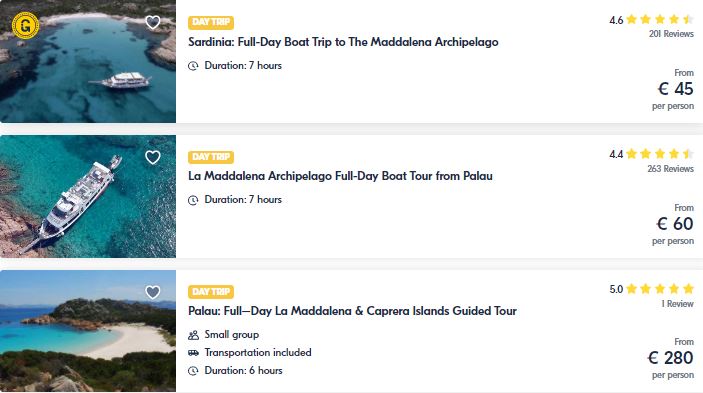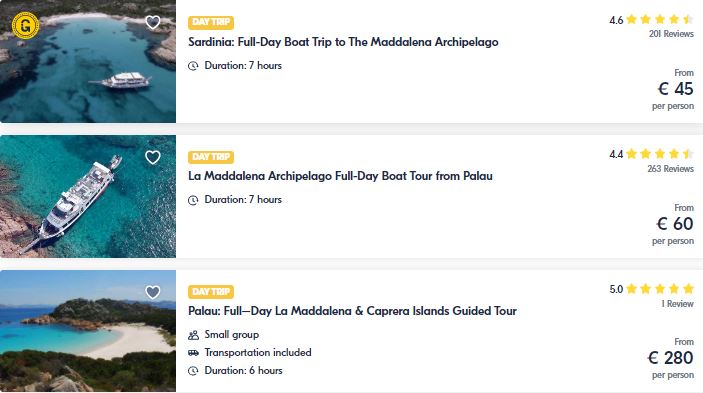 Viator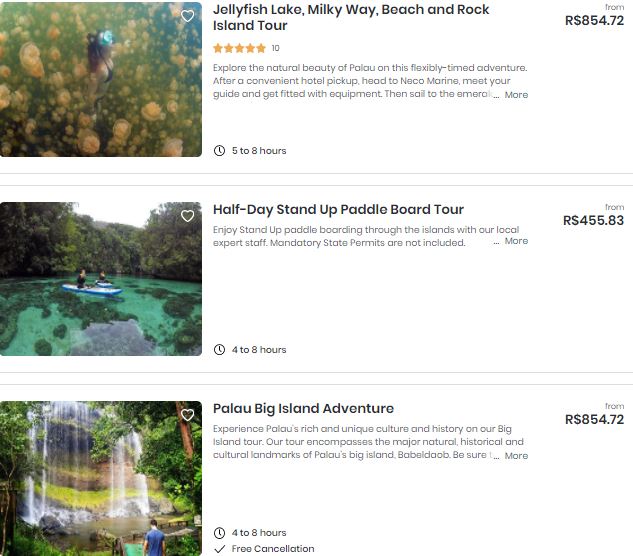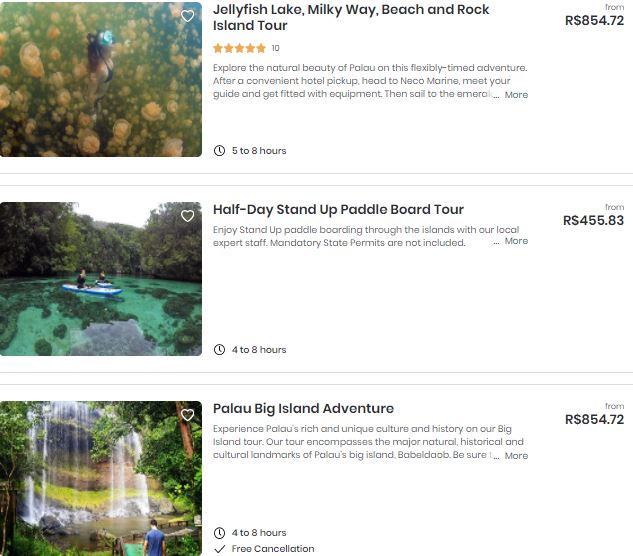 2017 UPDATE: When we first wrote this article, we wrote about Palau's most populous islands – Koror, Babeldaob, Peleliu, and Angaur. But we left off Kayangel, a lovely yet relatively untouched island of pristine sandy beaches north of Koror.
We weren't able to visit ourselves, but reader Bjorn (who did visit) has been kind enough to do a full write-up for us of how to visit Kayangel. You can find his comment below. Thanks, Bjorn!
Have you been to Palau yourself? Would you like to visit it? Do you have any other tips or questions for us? Be sure to leave us your comments and questions below!
Planning your next trip?

Then don't forget travel insurance! You don't want to get stuck paying a ton of money and ruining your trip if you get sick or have an accident without travel insurance. WorldNomads is ideal for adventurous travelers, backpackers, or anyone looking to be protected during their trip. They cover almost every single activity you can image!

Already reserved your hotel or hostel? If not, we recommend Booking.com. They have a huge selection of hotels and hostels all over the world. Plus, in most cases, you can cancel your reservation without any costs up to a few days before the check-in date!

Still haven't booked your plane ticket and want to save big? Take a look at Momondo. It's a flight aggregator that combines several other ticket search websites to make it easier for you to compare prices and make sure you are getting the best deal.

And finally, will you need to rent a car during your trip? Then check out Rentalcar.com to search and compare car rental companies from all over the world in a single website. Then, you can find the cheapest price for the best car!
If you want to hear about new articles, check out our latest pictures, and read our newest updates, be sure to follow us here….
…..and subscribe to our newsletter below!