Do you live in the United States or are traveling there temporarily? Want to save a bit of cash on your cell phone bill? How about getting a prepaid phone plan for $15 per month with 3 GB of data? Then continue reading our full review of Mint Mobile (owned by actor Ryan Reynolds!!) to learn how!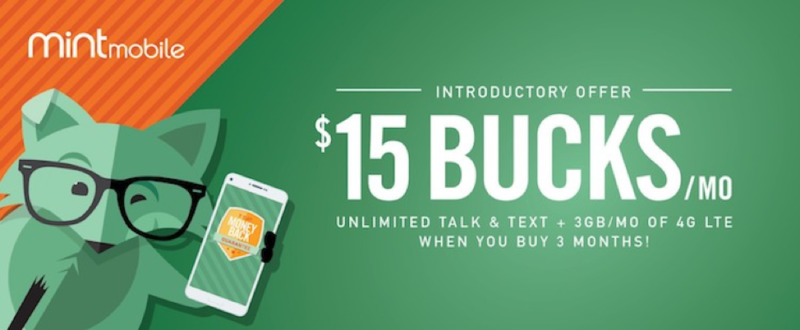 These days, everyone needs a phone plan. And thankfully, we now have more and more options for plans that include all that we need, but don't cost too much.
But actually finding a plan like this might seem like a feat that requires hours of research.
You don't only need to find out which plans are available in your area…but also which ones offer the best coverage where you live and in the areas/places that you often go to.
From there, you also need to figure out which cell phone plan features you do and don't need – like unlimited data or international roaming in Asia.
And of course, you also need to find something within your budget – both in terms of upfront costs and in terms of your monthly plan payment.
Unfortunately, it's not always easy to find the best option, especially since the United States has a huge number of cellular networks. Because of this, many people simply ask their friends what they use or just choose the first option they hear about.
All that said, after years spent living in the United States on-and-off, one of the cheapest and most robust American cell phone companies is Mint Mobile, an affordable prepaid phone plan and American SIM card option!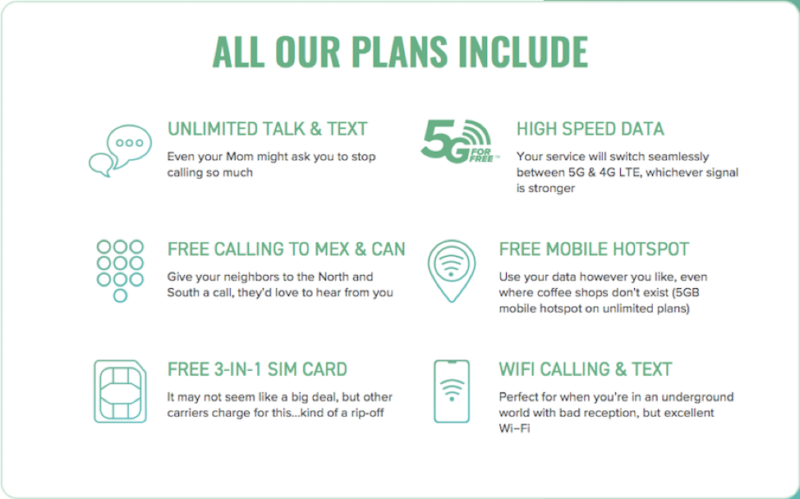 Everything you need to know about Mint Mobile
Mint Mobile operates on a virtual mobile network (MVNO), which is something the United States has had for several years. It runs on a network parallel to American giant T-Mobile, which is continually expanding its territory throughout the U.S. But as a low-cost alternative to traditional phone plans, is it worth getting a prepaid cellphone plan and SIM card from Mint Mobile?
Mint Mobile was launched in the U.S. in 2016, and was then called Mint SIM. In May 2018, they changed their name to Mint Mobile to make their brand recognizable as a company that sells phone plans, not just SIM cards.
Mint Mobile is owned by phone operator Ultra Mobile, which has been around since 2012. Ultra Mobile specializes in international call and text messaging services. Mint Mobile, on the other hand, focuses on offering low-cost phone plans primarily for domestic use within the United States.
Fun fact: currently, Mint Mobile is owned by American actor Ryan Reynolds – that funny guy from Deadpool!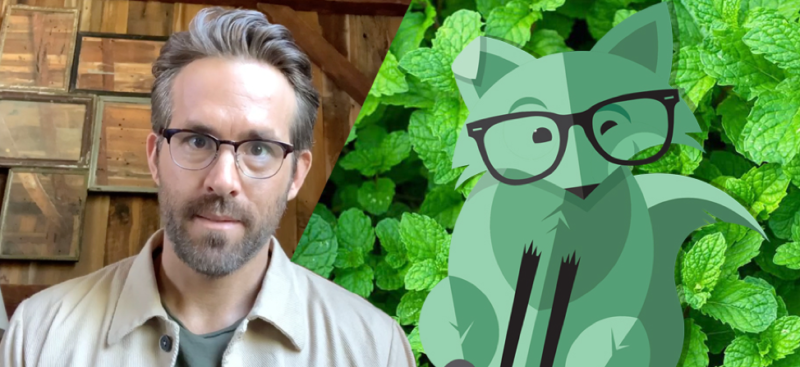 Without a doubt, with advertising that focuses on their low costs, prepaid plans by Mint will always show up when Googling cheap mobile plans. Thanks to their prepaid plan which allows you to pay first then use it, the prices are very attractive for those looking to save money.
Mint also shows a very detailed breakdown of costs on their app, so customers always know exactly how much they are paying.
As a new client of Mint Mobile, you'll receive a SIM kit FOR FREE that you can insert inside your phone and follow the directions to set up your account.
Although the setup is quite straightforward, Mint Mobile also has a number of instruction videos online to walk you through it, and a customer service number if you need it.
With a standard Mint plan, you'll have a plan quite similar to those offered by companies like Verizon and AT&T with unlimited call & text within the United States. Mint's cellular network connects with 4G LTE, which is currently one of the fastest options out there. And their entire network is currently ready to receive 5G, which is as of yet only available in a few parts of the United States.
How to get Mint Mobile phone plan for $15/month
For the sake of the article, I think most people here would be interested in Mint Mobile's cheapest plan: 3 GB of data per month for $15/month.
However, you also have an option for larger plans of 8 GB for $20/month, and 12 GB for $25. Although texts and calls may be unlimited, unlike other phone companies, most of Mint's prepaid plans do not include unlimited data…only the $30/month one.
(However, in our case and the case of most users, I'd guess that the 3 GB plan is plenty)
If you sign a longer 12-month contract and pay ahead upfront rather than monthly, you can save extra. Remember that you pay the full amount upfront, so the 12 GB 12 month plan is a one-time payment of $ 210.
And if you're a new customer, you can get a prepaid Mint phone plan that allows you to "try" 3 months of service at a lower rate than you'd normally only get if you sign a 12-month contract. For example, new customers can get a 3-month phone plan with 3 GB of data per month for $45 (or $15/month).
3 GB monthly = $45 for first 3 months

8 GB monthly = $60 for first 3 months

12 GB monthly = $75 for first 3 months

Unlimited GB = $90 for first 3 months
NOTE: once you finish your first 3 months, you can only continue at this low rate if you renew and sign a 12-month contract.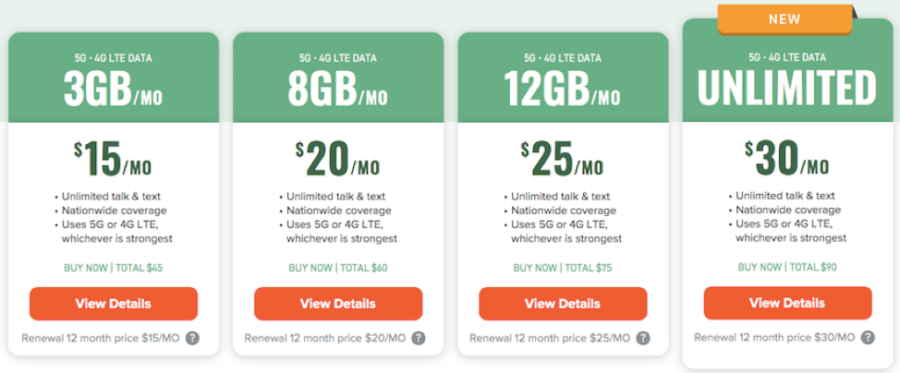 $15 discount on Mint Mobile phone plan!
If you use this link here to buy your Mint Mobile plan, you'll get a $15 discount when you renew your plan!
Can you use Mint Mobile phone plans in Mexico and Canada?
One more thing to note about your Mint Mobile phone plan: you also get unlimited free WiFi calls, normal calls, and text messages to/from Mexico and Canada.
However, other countries in Latin American, Europe, and Asia will be charged as roaming. In most cases, the Mint roaming charges are low enough in these other countries besides Canada and Mexico. But if you have a longer trip planned, you might want to look into prepaid SIM cards from local operators in the country you're going to.
Can you use Mint Mobile overseas in other countries?: Roaming with Mint Mobile (outside of the United States, Mexico, and Canada)
If you need a phone plan that covers you on international trips, Mint also has UpRoam roaming, which is a low-cost supplemental plan that you can use internationally.
No matter which country you're in/calling from, it costs $0.25 per minute. Each text message is $0.05. And each megabyte of data used is just $0.20…all of which is much cheaper than most of the big phone operators in the United States.
Cost of roaming with Mint Mobile:
US$ 0.25/minute of a call

US$0.05/text message

US$0.20/megabyte of data
Other things to know about Mint Mobile: 7-day Mint guarantee, customizing your plan, using the website/app & more
Mint Mobile also has some other plans available, most of which require a 3-month+ commitment.
They also have a 7-day money-back guarantee for all of their 3-month plans, which is great news for anyone who just wants to test out the service and see if it works for you.
You're also able to customize your plan and add more data when you need it. For example, if you get a high-speed data plan and then realize you need more data than what you purchased, you can add more data to the following month. And when the network isn't overloaded, Mint's prepaid plan has essentially the same performance as what you'd find with T-Mobile.
Keep in mind that you can also use your prepaid plans from Mint Mobile to create a WiFi hotspot that you can use to connect your other devices like your computer, tablet, etc…
The Mint website and app are also very easy to use. You can quickly recharge your account and adjust your plan options like enabling WiFi and text chat and increasing or decreasing your data.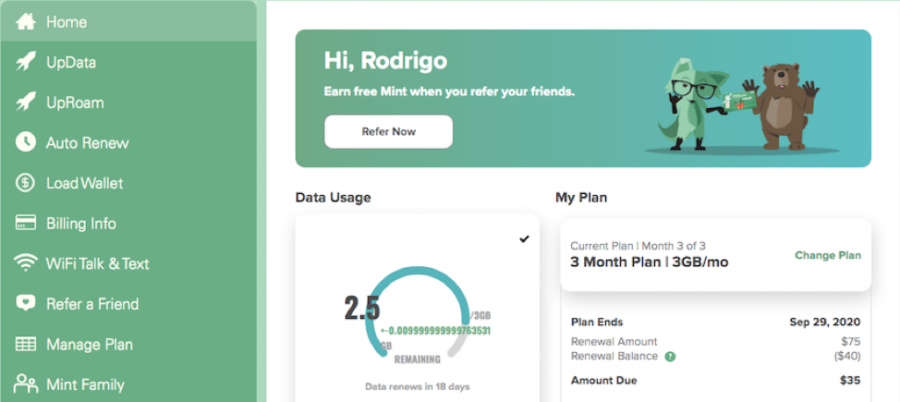 The only negative side is that there isn't a call log or text message history. The Mint Mobile dashboard also doesn't show how much high-speed data you had leftover the previous month so you know if you need to upgrade or not.
Generally, the website works the same as the app as they are essentially mirrors of each other besides some small differences.
On a web browser, you need to click on "Billing Info" to change your payment options. On the app, you need to select "Payment Method." Although you can do the same things on the website as you can in the app, the language and options in the app are generally easier to navigate. And it would definitely help if Mint could use the same terminology on both of them.
Mint prepaid phone plans work on almost all devices, including those who still use GSM technology.
Although Mint is an affordable phone plan option, their download and upload speeds are plenty for the average user. Even services that require a stronger connection, like streaming videos and podcasts, seem to run smoothly…at least for me!
One important thing to note is that most phones that are blocked by the operator don't work with pre-paid Mint plans because you need to put in a Mint SIM.
When you sign up for your plan, you can choose between 3, 6, and 12-month plans. With these plans, your data limit will be updated each month, and they won't be rolled over to the next month.
Although Mint doesn't work on the entire T-Mobile network, the network that supports Mint prepaid plans is expanding. Tests carried about by American specialists found that the Mint network covered most major U.S. cities and populated regions.
How to buy a Mint Mobile SIM if you're just traveling in the United States temporarily
Based on my experience, it's very easy. You just buy a 3-month plan online for $45 and have the SIM card delivered to your hotel, hostel, or Airbnb. That's how I did it!
Once you arrive at your accommodation, you'll find an envelope with your SIM card. All you have to do is put it into your phone and follow the instructions. And remember that this basic plan gives you 3 months of unlimited phone calls and texts and 3 GB of data per month!
It's tough to find something cheaper than this.
And don't worry, you don't have to be American to use Mint Mobile! All you have to do is put in an American address (and the address of your accommodation/friend's house/hotel/hostel, etc. works just fine).
And keep in mind that you can use this link when you buy your Mint Mobile plan to get a $15 discount when you renew your plan!
How to add more data to your Mint Mobile account
And for those who think they need unlimited data, remember that you can always add more data when you hit your monthly limit. For example, 1 GB of extra data costs $10 and 2 GB costs $20. Bearing in mind that there are more expensive plans that already offer more data each month.
In fact, there is a 3-month plan with unlimited data for $30 per month!
1 GB extra for US$10

2 GB extra for US$20

Unlimited data for $30/month
In conclusion…
As I said before, a prepaid phone plan with Mint is great for anyone who wants to save on their phone bill, doesn't need unlimited data, is okay to occasionally lose service in the middle of the road when far from towns and cities.
So if you're looking for a phone plan that costs less than most major phone companies, then Mint is a smart option to consider. You can get data and unlimited texts/phone calls for just $15 per month with Mint Mobile!
Planning your next trip?
Then don't forget travel insurance! You don't want to get stuck paying a ton of money and ruining your trip if you get sick or have an accident without travel insurance. WorldNomads is ideal for adventurous travelers, backpackers, or anyone looking to be protected during their trip. They cover almost every single activity you can image! Plus, you can have a 5% discount with the coupon code comfort5.
Already reserved your hotel or hostel? If not, we recommend Booking.com. They have a huge selection of hotels and hostels all over the world. Plus, in most cases, you can cancel your reservation without any costs up to a few days before the check-in date!
Still haven't booked your plane ticket and want to save big? Take a look at Momondo and Kayak. They are flight aggregators that combine several other ticket search websites to make it easier for you to compare prices and make sure you are getting the best deal.
And finally, will you need to rent a car during your trip? Then check out Rentalcar.com to search and compare car rental companies from all over the world in a single website. Then, you can find the cheapest price for the best car!