Last Updated on by Rodrigo @ OutofYourComfortZone
A terrific way to get a group of people to events is with a private charter bus. They offer flexible, comfortable transportation that is convenient and meets the demands of the group. We want to mention right away that booking a private charter bus is simple and may be done online. Search online for companies that provide BCS Bus Charter services.
Many people do not, however, know what private charter buses have to offer or how to pick the best one. We will go over all the information you require about private charter buses in this article.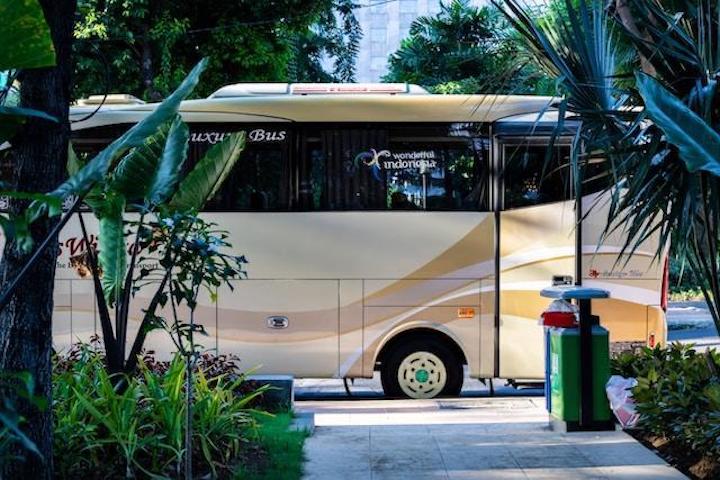 Private Charter Buses What is It?
Private charter buses are customized vehicles designed to transport groups of people to their destination, whether it be for corporate events, weddings, sporting events, vacations, or other occasions. They are flexible in terms of accommodating the specific needs and preferences of the group, making them a popular choice for group transportation. Convention transportation services also often make use of private charter buses.
Benefits of Private Charter Buses
Faced with the choice of buying train tickets for their company's employees or choosing a private charter bus, many do not know what to choose. But here are the pros of charter bus rentals:
1. Flexibility
One of the primary advantages of renting a private charter bus is the flexibility it offers. With public transportation or private vehicles, the group may be limited to specific routes or schedules. However, with a private charter bus, the group has the freedom to choose the place of departure and arrival, the time of departure and arrival, and the route. This allows for greater convenience and ensures that the group can plan their event without worrying about transportation limitations.
2. Comfort
You can't go wrong by selecting a group tour on a private charter bus. The group is transported in comfort on private charter buses. They have soft seats, air conditioning, lavatories, and other facilities to make the voyage comfortable.
3. Safety
The group is transported safely on private charter buses. The group's safety is ensured by their possession of the required tools, including security systems and a professional bus driver.
4. Time saving
Private charter buses allow the group to save time on transportation. They avoid the delays associated with public transport, and can also reach the group directly at the venue, without the need to make stops along the way.
5. Saving money
Private charter buses can be cost-effective, especially for larger groups. They allow you to save on transportation costs, as they can be cheaper than using multiple private vehicles.
How to Choose a Private Charter Bus?
The mode of transportation is perhaps one of the most crucial aspects of booking a charter bus.
1. Band size
The first step in choosing a private charter bus is to determine the size of the group. The mode of transportation is perhaps one of the most crucial aspects of booking a charter bus.
Charter buses can accommodate from 10 to 60 people.
2. Event type
When selecting a private charter bus, the sort of event is crucial. For instance, a business event could demand a bus with greater facilities and comfort than a tour. Because it seems sensible to believe that a hired party bus is just required to transport people from one location to another. As a charter bus for tours is likely to be a lengthy journey, we want additional amenities like a bathroom, Wi-Fi, and televisions.
3. Trip duration
The duration of the trip can also influence the choice of a private charter bus. If the trip is going to be longer, a more comfortable bus with extra amenities may be needed to make passengers feel more comfortable.
4. Company rating
It is crucial to check its reputation. You can choose a reputable and high-quality service provider with the aid of a company rating and customer reviews.
5. Cost
When selecting a private charter bus, the cost is also crucial. It's critical to confirm that the cost reflects the caliber of the services offered and the bus's amenities.
Popular Types of Private Charter Buses
When it comes to private charter buses, there are a few different types to choose from. Each type of bus offers unique features and amenities to cater to the needs of different groups.
1. Coach Bus
A coach bus is the most common type of private charter bus. These buses can accommodate up to 60 passengers and offer comfortable amenities such as reclining seats, air conditioning, and a restroom. They are perfect for longer trips and can also be used for shuttle services.
2. Mini Bus
A minibus is a smaller version of a coach bus and can accommodate up to 35 passengers. They offer similar amenities to a coach bus but are more suitable for smaller groups or shorter trips.
3. Party Bus
A party bus is a fun option for groups that want to add some excitement to their transportation. These buses usually have a more festive atmosphere and feature amenities such as sound systems, TVs, and even a bar. They are popular for events such as bachelor/bachelorette parties or night out with friends.
4. School Bus
A school bus is another type of private charter bus that is popular for transporting large groups. They can accommodate up to 44 passengers and are often used for field trips, sports teams, or church groups. While they may not have the same level of comfort and amenities as other types of buses, they are a budget-friendly option.
Conclusion
Finally, private charter buses convey large groups of people easily and comfortably to a variety of activities. They offer comfort, safety, flexibility, and time and money savings. The size of the group, the type of activity, the length of the trip, the company's reputation, and the cost should all be taken into account when selecting a private charter bus.
You can choose a bus of different sizes and configurations, choose a driver, and other options to make your trip as comfortable and convenient as possible. By selecting the appropriate bus, you may enjoy your journey and the event you are headed to without thinking about transportation.
Planning your next trip?

Then don't forget travel insurance! You don't want to get stuck paying a ton of money and ruining your trip if you get sick or have an accident without travel insurance. WorldNomads is ideal for adventurous travelers, backpackers, or anyone looking to be protected during their trip. They cover almost every single activity you can image! Plus, you can have a 5% discount with the coupon code comfort5.

Already reserved your hotel or hostel? If not, we recommend Booking.com. They have a huge selection of hotels and hostels all over the world. Plus, in most cases, you can cancel your reservation without any costs up to a few days before the check-in date!

Still haven't booked your plane ticket and want to save big? Take a look at Momondo. It's a flight aggregator that combines several other ticket search websites to make it easier for you to compare prices and make sure you are getting the best deal.

And finally, will you need to rent a car during your trip? Then check out Rentalcar.com to search and compare car rental companies from all over the world in a single website. Then, you can find the cheapest price for the best car!