Last Updated on by Talita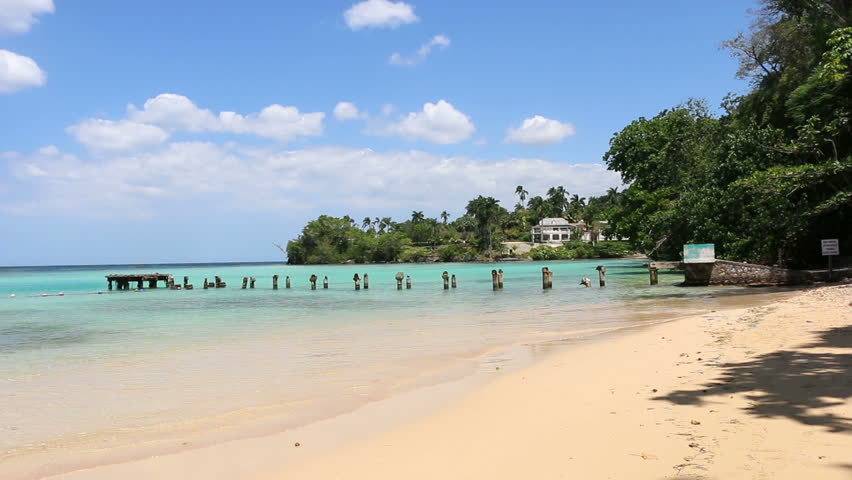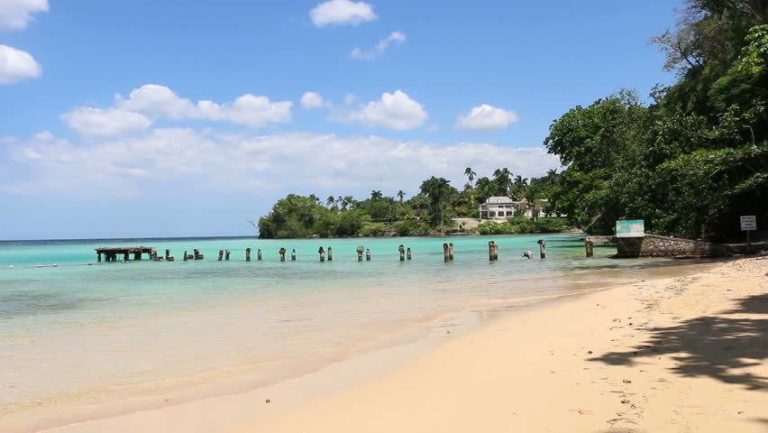 There's a reason the Caribbean is a hot spot for travellers—who could resist the beach life? And with Jamaica in the thick of it all, there's no better place than Montego Bay, or Kingston, or Ocho Rios, and more, to get your tropical tan on.
In the land of Bob Marley, rum, and plenty of pirate stories, you're destined to come across great travel deals, the key is just how to look for them. Be it choosing a place to stay or how to spend your days, here are my travel tips for getting the most bang out of your buck while in the land of clear water and white sands.   
   1. Stay away from the resorts, go with a guest house.
It may be tempting to get in with the giant all-inclusives by the sea because they can be really affordable in Jamaica, but other than the glaring environmental unhealthiness of resorts, being in with resort culture just isn't as much fun as going at it on your own.
My advice is to opt for a guest house, hostel, or even bring your hammock and try your hand at camping. The small B&B's not only provide breakfast and a homey atmosphere, but they're also really personal and are perfect places to get area travel advice. Hostels are also a good bet, with beds in shared dorms going for less than $20 a night.
And while you can't just pop up your hammock on any beach overnight (nor would I suggest it for safety reasons), you can take an organized trek through the Blue Mountains and stay overnight—with weather that good, who wouldn't?
   2. Be picky about when you go.
American spring breakers are going to Jamaica any time between the beginning of March to the end of April–you want to stay really clear of this time. Not only will you have to share the island with the afterschool parties, you'll also be charged peak season rates everywhere (the going rate of increase starts at 25 percent).
You're not going to miss the good weather if you go any other time of the year—oh the beauty of the Caribbean—so pick any of the ten other months (though Christmas can get expensive so I suggest going in the fall).
This is also good to know how to pack only the essentials to Jamaica.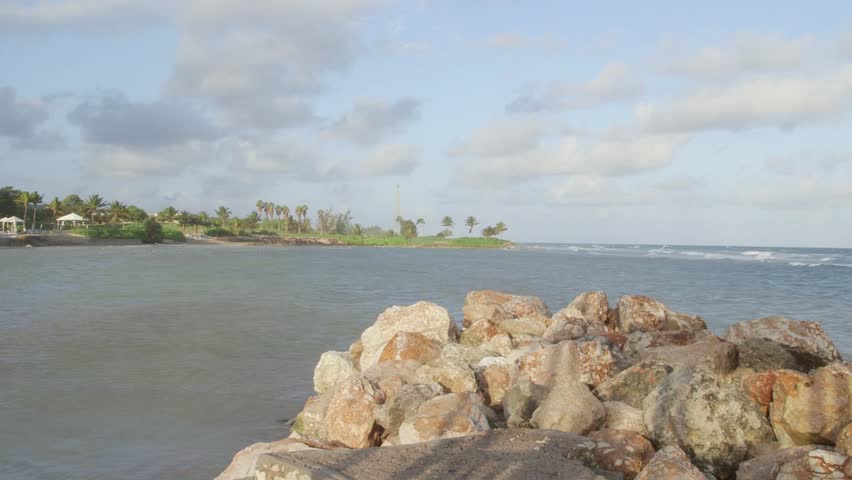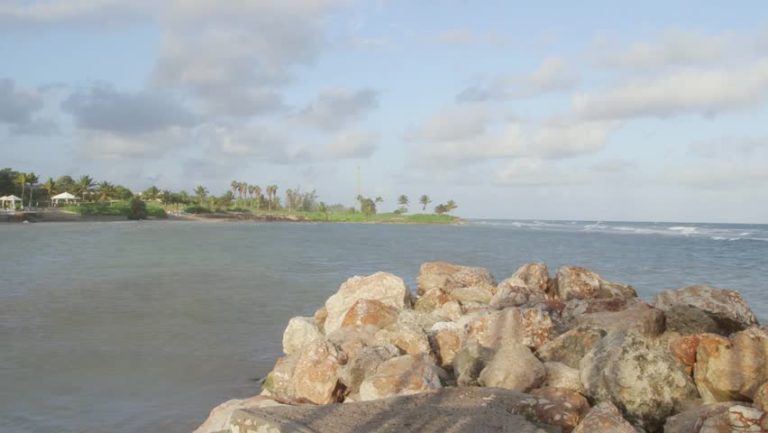 3. Take public transport or route taxis.
The bus is SO cheap in Jamaica (a little less than 150 JMD per trip) that there is no excuse for you not to take the public transportation around, and it's also a great opportunity to mix with the lively locals and get a taste of the clever wit Jamaicains are well known for.
And when public transport doesn't get you where you're going, you can save on cab fare by taking a route taxi rather than a private one—you may be splitting the space, but you'll also be sharing the fare price with everyone on the ride. Who wouldn't want a piece of that?
Pro tip: I also don't ever pass up on a chance to rent a bicycle if I have the opportunity, so if you see one and you feel comfortably taking in the city, go for it!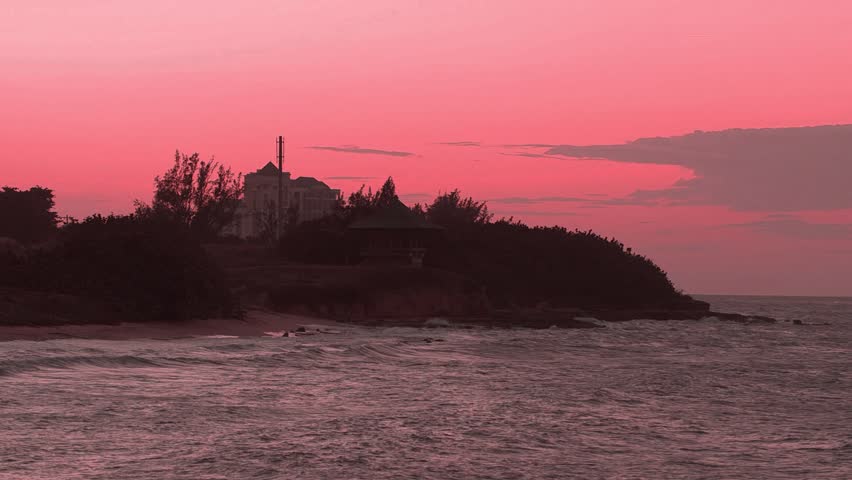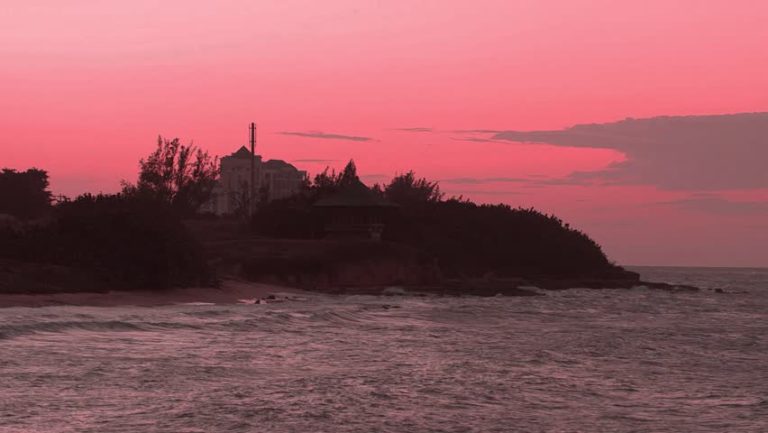 4. Get a SIM card.
You know what's expensive? Verizon's idea of how much it should cost for international roaming. So instead of embarking on something that costs close to 100 minutes for $100 dollars, I always grab a SIM card when I get to the airport of my destination. They're cheap, they offer local rates, and they tap into the local signals that tend to work better than an international one.
Especially if you're staying for a week, it's good to have a local number for deliveries, taxi pickups and what not (it keeps them from thinking you're a visitor) so just grab one at the airport and have the kiosk employee install it for you. If it doesn't work automatically, you might have a lock on your phone, but most new smartphone models come already unlocked. Then you can refill online whenever you want and you don't have to worry about going over your cell bill.
P.S. If you work and travel like me, you can also get a SIM card for your laptop so you can access the internet wherever, you just need to grab a USB dongle and attach the SIM straight to your Mac.
   5. Try your hand at booking in advance, or if you wait, shop around.
If you don't go snorkeling or scuba diving at least once in Jamaica your opportunity costs are going to get really, really expensive—so don't miss out! The best thing in my opinion is to get an online deal in advance, that way you're not leaving anything up to the weather once you get there.
But if you're one who's better on your feet, here's my advice: don't go with the first rate you see. Not only should you do a little research on how much windsurfing should cost beforehand, but you should also walk the beach and see who all is offering the same services. You might get a better deal just a tiny bit further down the road.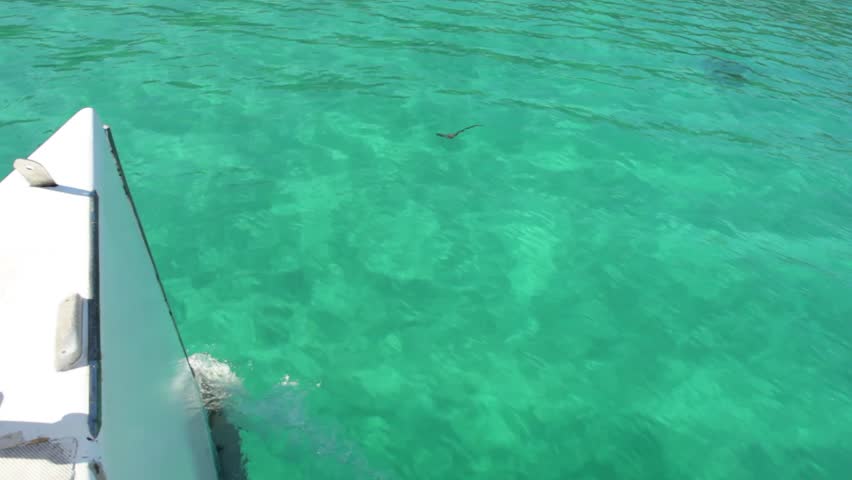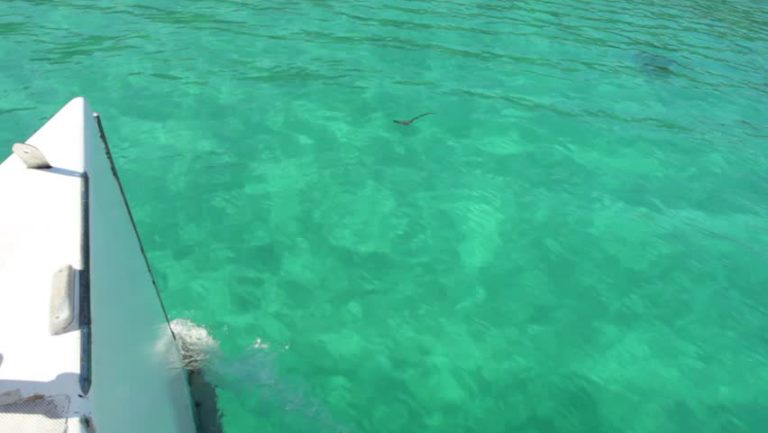 6. Balance your budget by adding free things to your agenda.
Of course watersports are a must in Jamaica, but there are plenty of other, non-beach related activities to get up to that won't cost you a penny (and are more active than sunbathing).
Hike to the Negril Cliffs, wander through Ocho Rio's Dunn's River Falls Park to catch up on a waterfall walk, take a picnic on the lawn of the Devon House (and save a couple dollars for their awesome ice cream), or just take yourself on a self guided tour of Kingston.
Jamaica is a great place to discover on your own, and it doesn't cost a thing to do a little people watching!
   7. Be safe.
Tourists are easy pickings anywhere, but in Jamaica, it's best to keep on your toes. This isn't meant to scare, I travelled there and I couldn't have had a better time, but I was aware of a couple of things that I think made the difference.
First, if you're a woman, you will be cat called or occasionally be petitioned for services (effects of the sex trade, what can you do). The key isn't to get crazy, but to calmly, firmly, and wittily (if you can spare some sarcasm) refuse any advances.
Second, because of the tourism trade, there's a lot of heckling going on in the main tourist areas and it can get annoying after a while. My advice is just to keep walking, or even better, stay out of the tourist areas.
If you're the victim of theft or pickpocketing, it can be very expensive to get everything up and running again so my advice is to take the important things with you, never leave anything at the beach, and to only take enough cash for what you plan to do—better to play it safe than pay later.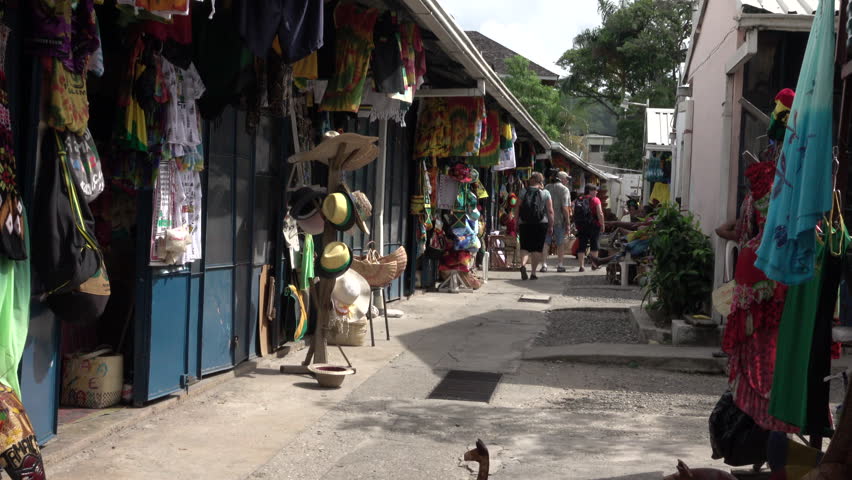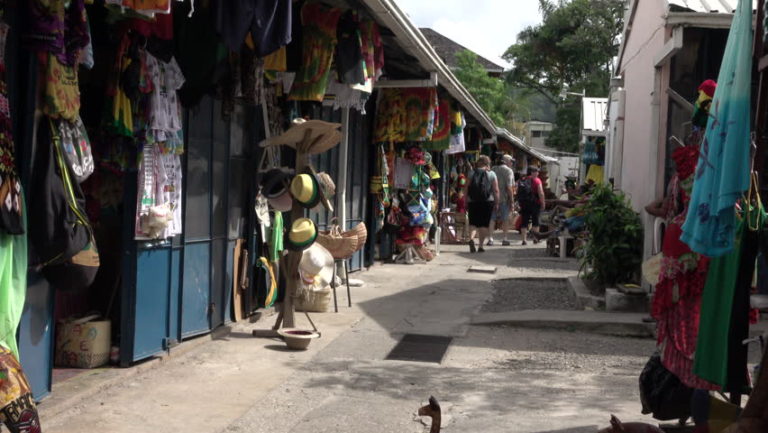 All in all, a trip to a beach paradise, with a rich cultural heritage and a haunted, sometimes pirated, past, is fairly inexpensive as it is, but these tips will just help push your dollar that much further. So be smart, be careful, and have a great time!
Bon voyage!
Attractions, tours and excursions in Jamaica
If you are looking for activities and tours to do in Jamaica, I recommend taking a look at Civitatis and Viator. There you research and buy several tours and excursions, with discounts and promotions. Check out!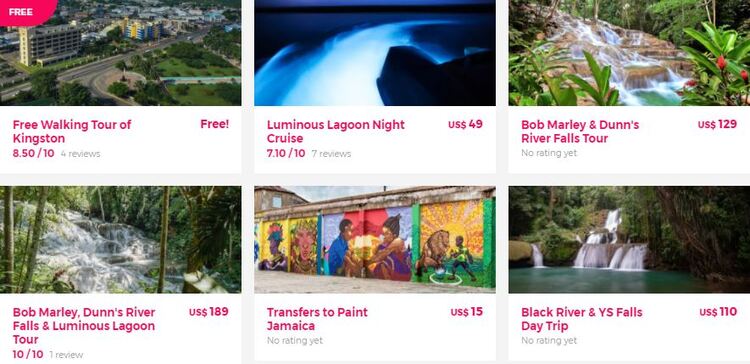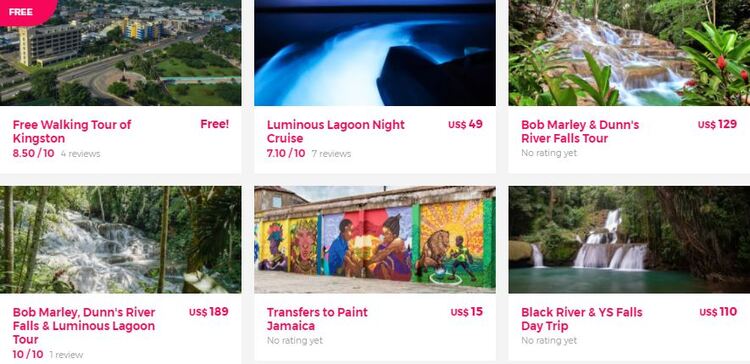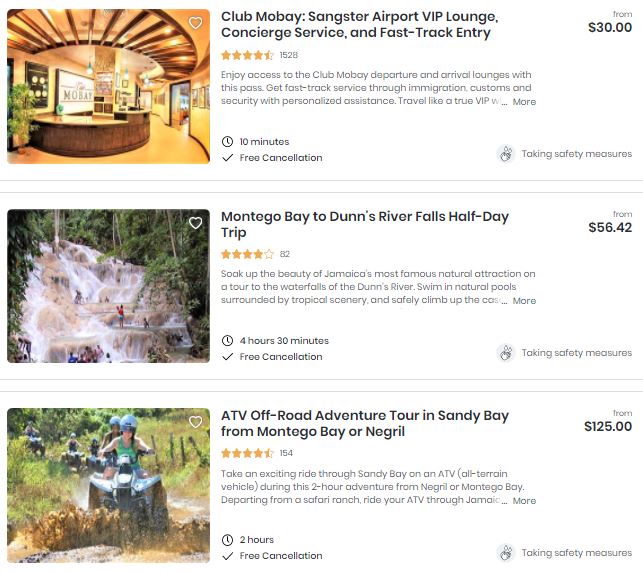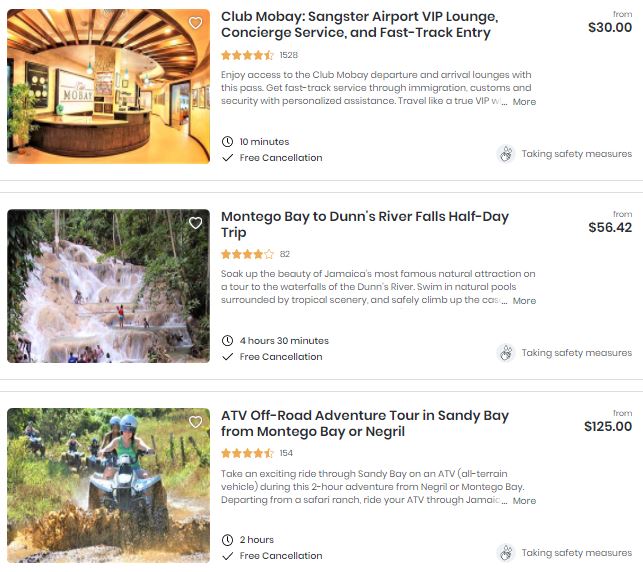 Author Info:
This article was written by fellow travel blogger Claire Lovesti. She is a travel addict who is been on the road since "[her] mom first loaded [her] onto a jet to visit [her] Gran and now [she is] doing it all on [her] own". You can follow her travels on her blog https://traveltio.com.
Planning your next trip?

Then don't forget travel insurance! You don't want to get stuck paying a ton of money and ruining your trip if you get sick or have an accident without travel insurance. WorldNomads is ideal for adventurous travelers, backpackers, or anyone looking to be protected during their trip. They cover almost every single activity you can image!

Already reserved your hotel or hostel? If not, we recommend Booking.com. They have a huge selection of hotels and hostels all over the world. Plus, in most cases, you can cancel your reservation without any costs up to a few days before the check-in date! 

Still haven't booked your plane ticket and want to save big? Take a look at Momondo. It's a flight aggregator that combines several other ticket search websites to make it easier for you to compare prices and make sure you are getting the best deal. 
And finally, will you need to rent a car during your trip? Then check out Rentalcar.com to search and compare car rental companies from all over the world in a single website. Then, you can find the cheapest price for the best car!
If you want to hear about new articles, check out our latest pictures, and read our newest updates, be sure to follow us here….
…..and subscribe to our newsletter below!