Last Updated on by Rodrigo @ OutofYourComfortZone
Seoul is an immense city with many neighborhoods and is cut in half by the Han River. Saying this, it's almost impossible to get a view of the city in total. However, there is a mountain close to Seoul, Mount Inwangsan, that'll give you the best view of Seoul that you can get … even better than the view from Seoul Tower (plus, this one's free!). From the top, you can see many of the main areas of the city such as the famous Gyeongbokgung Palace, Namsan Park and Seoul Tower, the Han River leading towards the sea, Lotte World Tower (the tallest building in Korea!), and even the president's house!
It's not hard at all to get to and climb Mount Inwangsan. As I already mentioned, it's literally in the middle of Seoul and is simple to get to by metro and bus. As it's not very high, it's also a very easy climb with well-marked trails along the length of the old fortress wall that circles Seoul.
During the hike, besides the chance to have a beautiful view of Seoul, you'll also have a clear view of the "Blue House," the residence of the Korean president! It's protected 24 hours by guards that stay on the mountain making sure that tourists don't take photos of it which is, of course, certainly not something we would try to do anyways.

How can I get to Mount Inwangsan?
Catch a metro on line 3 (orange line) until Gyeongbokgung Station. Go out exit 3 and go to the bus stop on the right, just after the Starbucks, in the direction of the mountain. Hop on bus number 7212, 1020, or 7022. After 10 minutes on the bus, get off at Jahamun stop. From there, take a left onto the road where the museum is and follow it for 600 meters. At the first police post, turn to the right and take the wood staircase up to the fortress wall and follow it to the peak of 1,109 feet (338 meters). I put more photos below explaining the whole process.
And how do I come down the other side of the Mount Inwangsan?
After arriving at the peak, continue descending towards the other side, following the wall. Arriving at a road and a police post at the bottom, turn right and continue straight along the curvy road. At the end of this road, you'll find a large avenue running perpendicular to the street you were just on. If you aren't sure, just ask someone where Dongnimmun Station is. At the station, you'll be on metro line 3 (orange line).
If you want, you can also visit the Seodaemun Independence Park just in front of the station. It has some nice monuments and the interesting Seodaemun Prison Museum. There are some pictures of it below.
Total route crossing Mount Inwangsan going to the highest peak:
Distance to the peak: 1.5 km (0.9 miles)
Duration without stops to Inwangsan Peak: 30 minutes (although, I advise you to go calmly, stop, appreciate, eat, and relax)
Distance from Inwangsan Peak to the other side: 1.6 km (1 mile)
Duration from Inwangsan Peak to Dongnimmun metro station without stops: 35 minutes
Cost: nothing besides transportation, the mountain is free!
Difficulty: extremely easy with stairs and a marked trail. If you go slowly, it's okay even if you're not in great shape.
For more information like dates and hours of service:
https://english.visitkorea.or.kr/enu/SI/SI_EN_3_1_1_1.jsp?cid=1348417
Don't go to the site below about Mount Inwangsan!! It has a virus!!
XXX english.jongno.go.kr/englishMain.do XXX
Pictures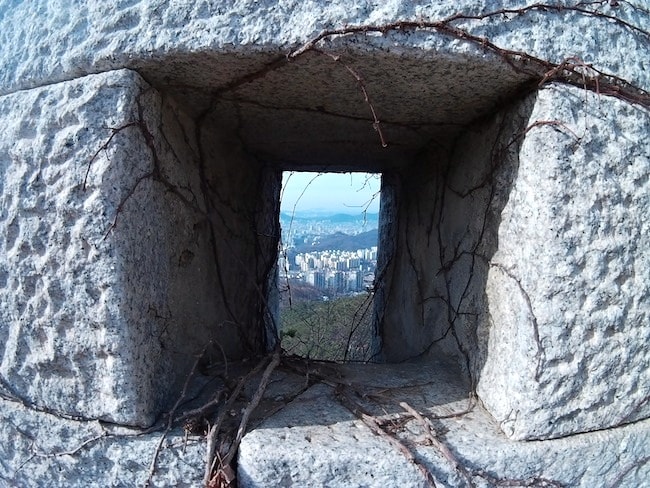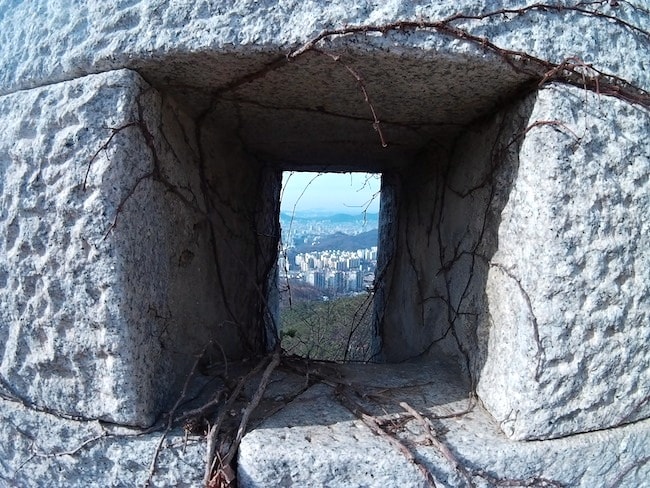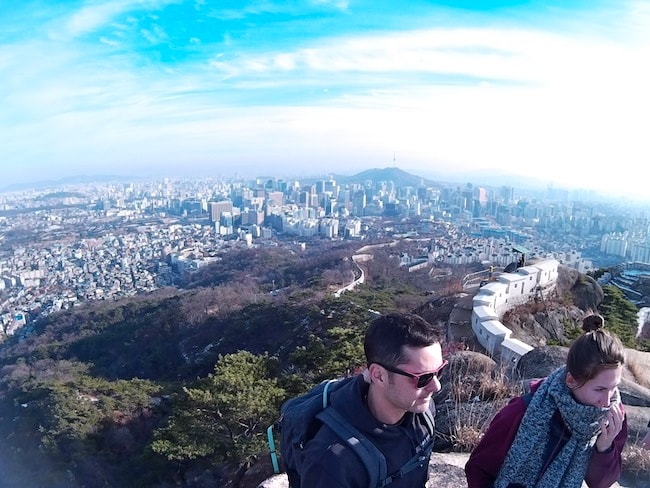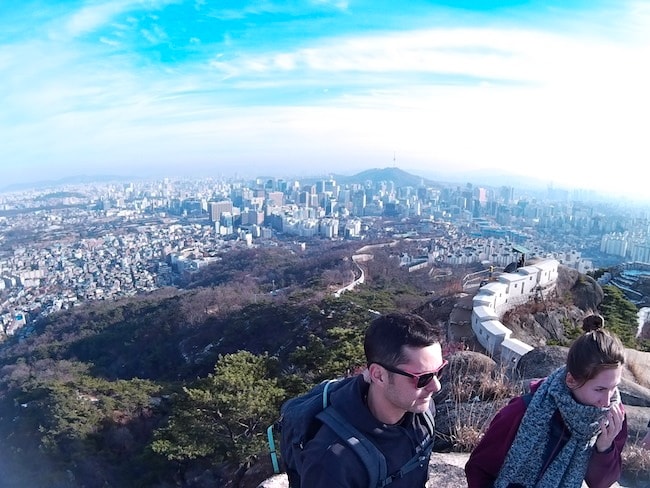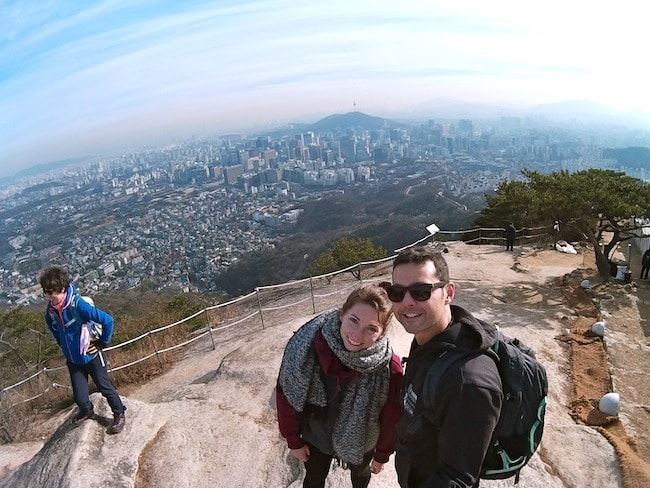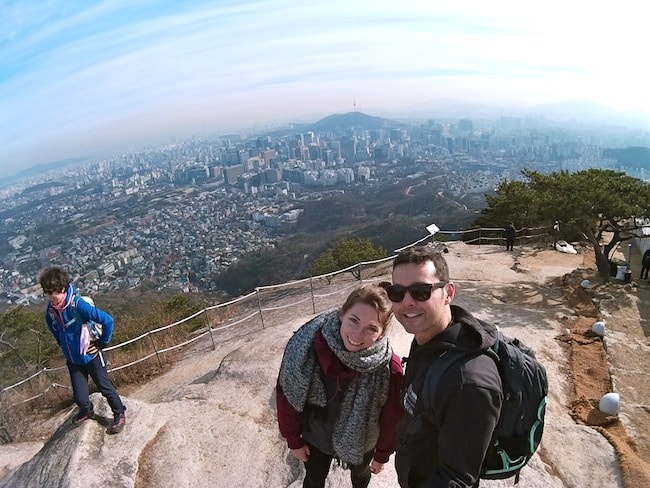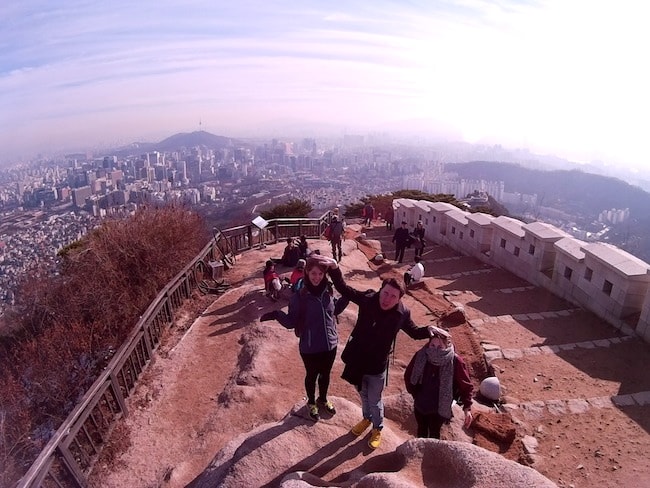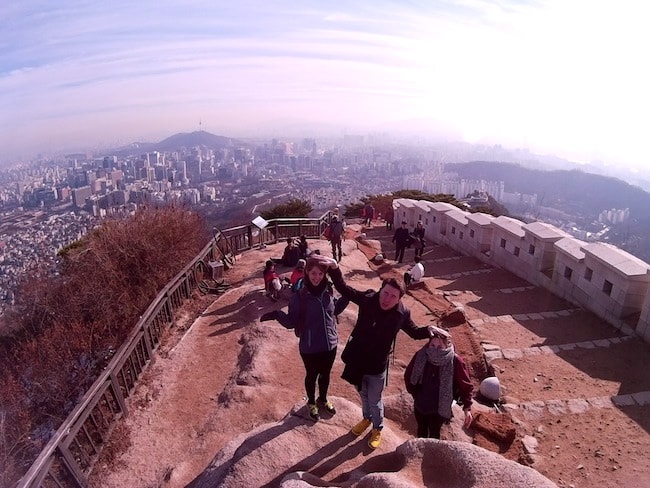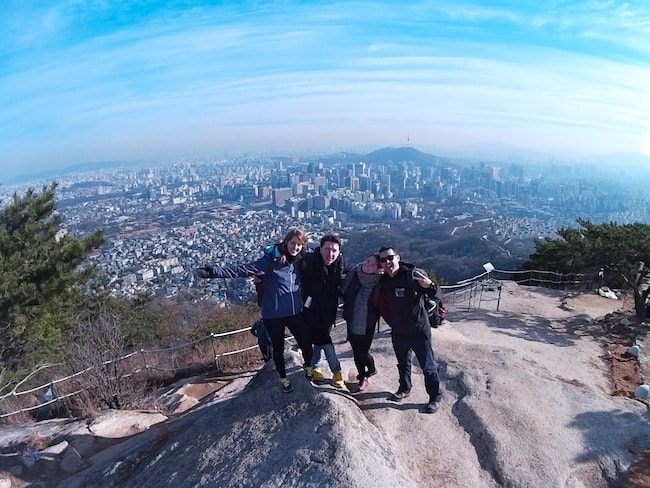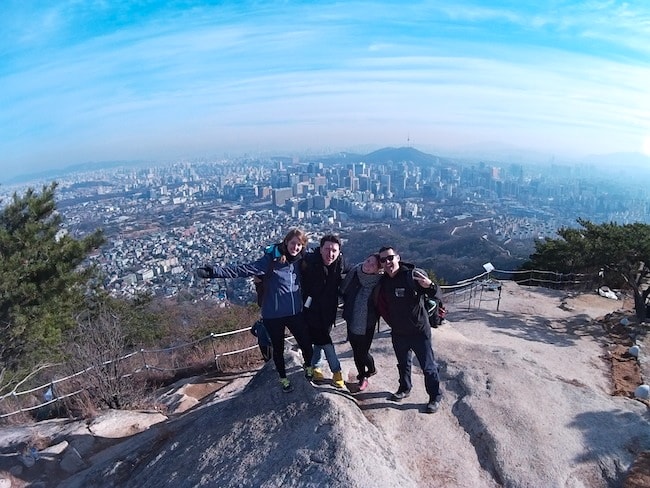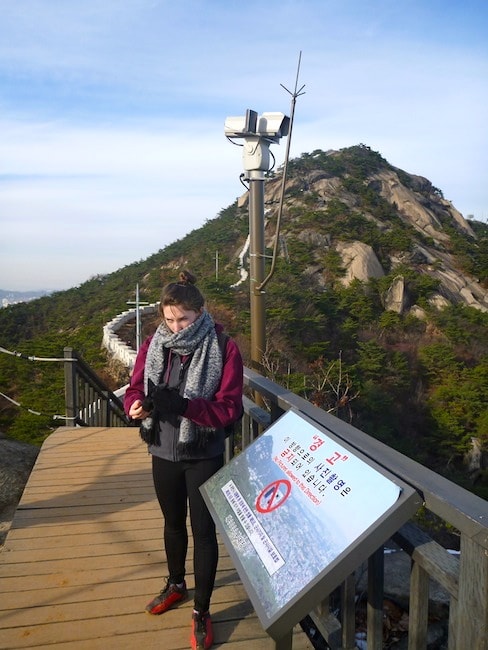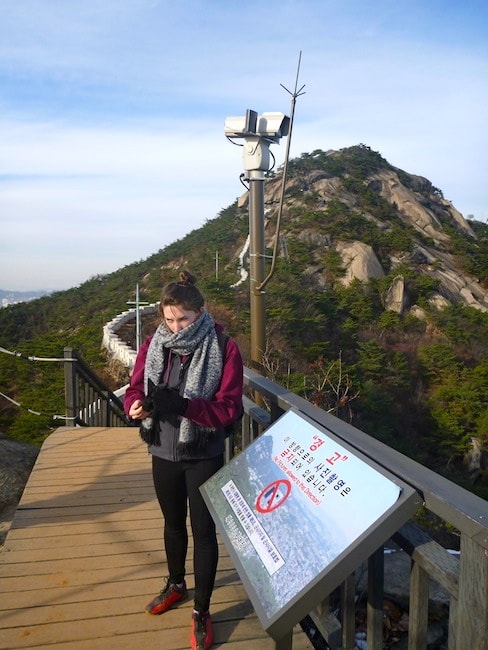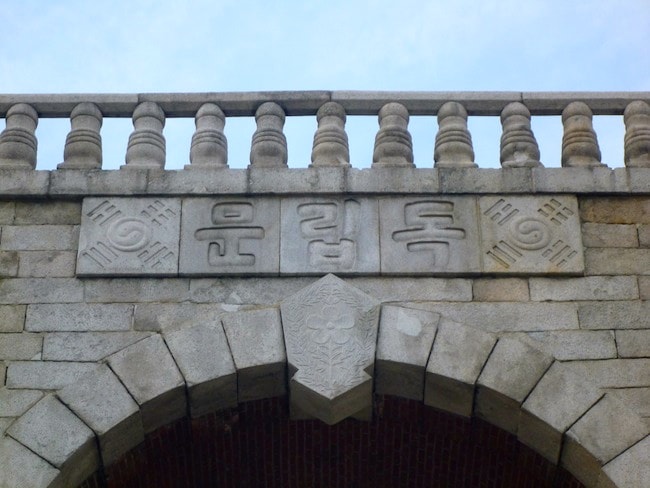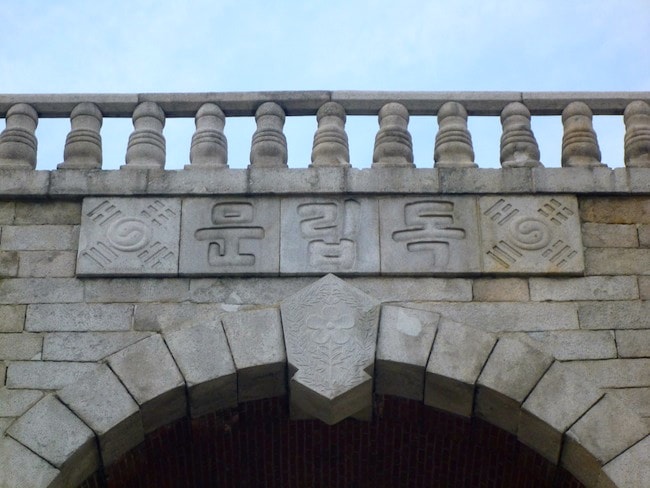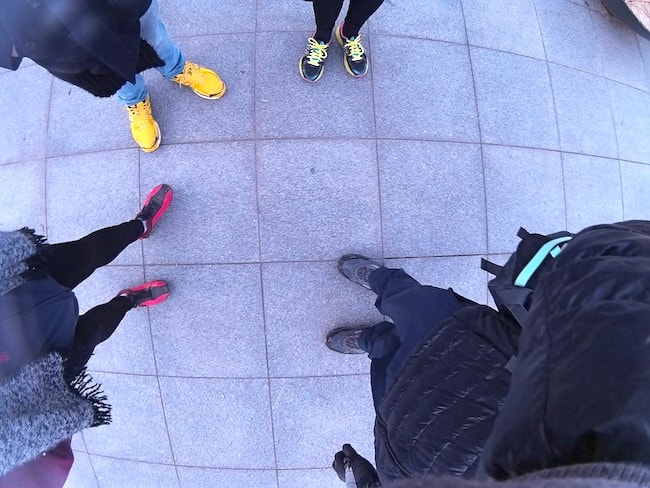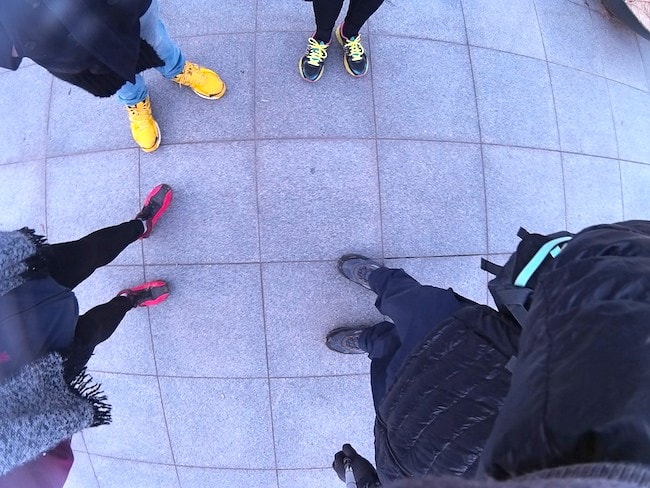 Climbing Mount Inwangsan is an excellent plan for a good day in the fresh air. It's very quick and easy to arrive, climb, and descend; it will even leave you with time to explore other parts of Seoul so it's ideal for tourists or if you are living in another city.
Just don't forget food, water, and a good camera to take photos where it's NOT prohibited for security reasons.

Have you ever climbed Mount Inwangsan? Did you have any problems with security who wouldn't let you take pictures? Leave your story and comments below.
And finally, enjoy the rest of your time in Seoul and South Korea!
Looking for other activities, excursions, and day trips around Seoul and South Korea?
Then I recommend checking out GetYourGuide or Viator to explore your options and find the best deals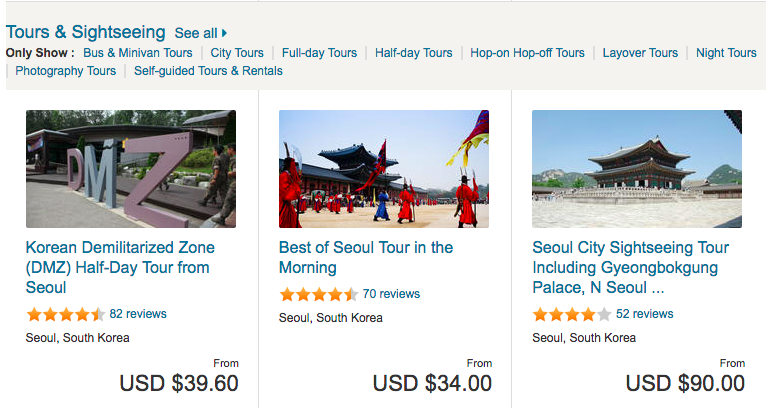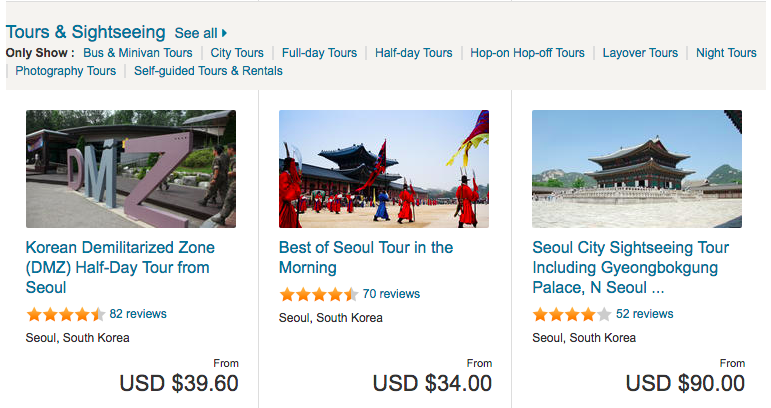 Planning your next trip?

Then don't forget travel insurance! You don't want to get stuck paying a ton of money and ruining your trip if you get sick or have an accident without travel insurance. WorldNomads is ideal for adventurous travelers, backpackers, or anyone looking to be protected during their trip. They cover almost every single activity you can image! Plus, you can have a 5% discount with the coupon code comfort5.

Already reserved your hotel or hostel? If not, we recommend Booking.com. They have a huge selection of hotels and hostels all over the world. Plus, in most cases, you can cancel your reservation without any costs up to a few days before the check-in date!

Still haven't booked your plane ticket and want to save big? Take a look at Momondo. It's a flight aggregator that combines several other ticket search websites to make it easier for you to compare prices and make sure you are getting the best deal.

And finally, will you need to rent a car during your trip? Then check out Rentalcar.com to search and compare car rental companies from all over the world in a single website. Then, you can find the cheapest price for the best car!
If you want to hear about new articles, check out our latest pictures, and read our newest updates, be sure to follow us here….
…..and subscribe to our newsletter below!