Last Updated on by Talita
Are you planning a short trip to Melbourne but are not too sure what to include in your schedule? Look no further as we've compiled a perfect 3 day itinerary for you with the best that the city and surroundings has to offer.
Although 3 days is a short time to see and experience everything in this buzzing, cosmopolitan city, this article provides you with everything you need to know and useful tips about cramming a lot into this short period of time!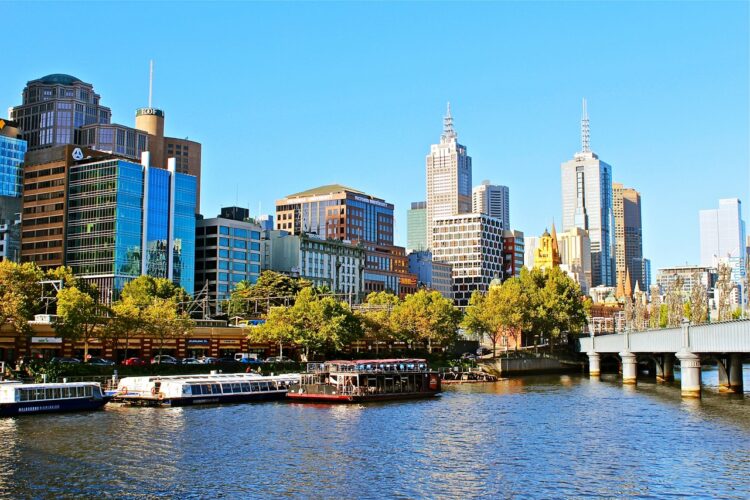 Where To Stay?
Hotels
You really don't have to spend a ton if you want a good night's sleep. Melbourne has plenty of luxurious hotels, but also some hidden gems in the corner of the city that wont break your bank.
Oaks On Collins, Atlantis Hotel and Ibis Melbourne Central are all located within the heart of the city and within walking distance of Federation Square. Furthermore, they cost less than $150 a night!
House Sitting
House Sitting is a great option to save on costs for accommodation during your 3 day trip to Melbourne. House sitting entails you to look after someone's pets and their home whilst they are away on holiday and in turn, you get free accommodation!
You can also absolutely keep costs down by saving on dining out and using the home's facilities to cook for yourself instead. Furthermore, house sitting may help you fully immerse in the city's culture and community.
Day 1 – Explore The City
On the first day of your Melbourne trip, you should aim to explore the sights in the heart of the city and CBD to get a true essence of the city and experience some of the best-known sights and attractions.
Moreover, Melbourne's CBD is conveniently organised in a grid system, so it's very easy to find your way around and very walkable.
Federation Square
You have to begin your Melbourne City Tour by visiting Federation Square that is located right in the heart of the city. This open-air venue has art galleries, museums, shops, cafes and bars.
You can also visit ACMI, the Australian Centre for the Moving Image, where you can experience video and sound art and interactive spaces.
Queen Victoria Market
Next, head to Queen Victoria Market to start your day with a good cup of coffee. This market is not only one of the best food markets in the city, but also one of the most important landmarks in Melbourne that dates back to the late 1800s.
The market is a short walk from Federation Square and a fantastic place to explore if you appreciate some fresh produce, warm donuts, coffees and unique souvenirs.
Keep in mind that the market closes Mondays and Wednesdays, and closes early at 2 PM on Tuesdays and Thursdays.
Eureka Tower
Continue on your walking tour of Melbourne, navigating your way to the Eureka Tower where you can soar up to the 88th floor through an elevator and take in the spectacular view of Melbourne on the observation deck.
Yarra River
After soaking in the panoramic views from the Eureka Tower, stroll your way along the Yarra River to the Docklands.
This area features heaps of food, drink and entertainment options as well as pleasant views across the harbour to the walking across the impressive Bolte Bridge.
Laneways
If you still have some life left in you and are eager to explore the city some more, discover the intriguing laneways of Melbourne for the perfect end to your first day in the buzzing metropolitan. You can choose to dine along the pedestrian zone on Hardware Lane – with local recommendations for the best restaurants there being Campari House and Max on Hardware.
Day 2 – Take A Day Trip To Great Ocean Road
It's time to leave the city behind to discover the dramatic coastline along the Great Ocean Road on Day 2 of your Melbourne itinerary. The world-famous road is a 243-kilometre-long coastline road that features some of the most stunning scenery in Australia.
You can either book a guided tour along the Great Ocean Road that picks you up and drops you off in the city, or you can choose to rent a car and do it DIY. Just be sure to leave Melbourne early so you have more time to soak up the beautiful views in the sun!
Bells Beach
After you set out from Melbourne, you will come across Bells Beach, which is a world famous surfing spot.
Non surfers can walk along the edge of the cliffs on the wooden walkways and watch the surfers on the waves far below, or head down the steep steps and stroll along the scenic beach.
12 Apostles
The biggest attraction you need to admire along the route of Great Ocean Road is the 12 Apostles rock formations that are simply magnificent. These are weather-worn, limestone rocks that stand just off the shore of Port Campbell National Park. .
Loch Ard Gorge
After the Twelve Apostles, head down to Loch Ard Gorge which is the site of one of Australia's most well known shipwrecks and another famous stop on the Great Ocean Road.
There are multiple wooden walkways that take you to different spots along the coast so that you can enjoy the view over the cliffs from different angles.
Call It A Day
Considering your time constraint of a single day, you can choose to drive back to Melbourne via the inland route, which is considerably shorter than the drive along the coast.
A day trip is essential to incorporate in your 3-day itinerary as you get to experience some of the beautiful and vast landscape Australia has to offer.
Day 3 – Explore Melbourne's Neighbourhoods
On the last day of your Melbourne trip, immerse yourself in the culture of the city by exploring historic neighborhoods and visiting Melbourne's best museums.
Grab A Cup Of Coffee
Known as the 'coffee capital' of the Land Down Under, you have to experience the rich and legendary coffee culture that Melbourne prides itself on.
Some of the legendary cafes in the city that are raved about by locals are Brother Baba Budan, Patricia Coffee Brewers, and Dukes Coffee Roasters.
Visit A Museum
After you are properly fueled for the day, spend the morning in one of the top Melbourne museums.
The National Gallery of Victoria is a top pick by tourists, which offers free entry into the main collection. The nearby Shrine of Remembrance and Royal Botanic Gardens are beautiful destinations to be explored too.
Head Into The Suburbs
In the afternoon, venture beyond the Melbourne CBD to one of the surrounding neighbourhoods. Fitzroy, Collingwood and St. Kilda are amongst the older suburbs that showcase the city's culture the best
Visitors can tour the historic areas in these suburbs, which are highlighted by Victoria-era architecture, classic pubs and excellent examples of the thriving Melbourne street art scene.
Hit The Bars
What better way to end your Melbourne tour by hoisting a pint or two of Australian craft beer in a top Melbourne bar.
Head to a rooftop bar – like Madame Brussels or Rooftop at QT to enjoy Melbourne's dazzling skyline in the evening.
Otherwise, you can head to Ponyfish Island or Arbory Afloat to enjoy a couple drinks by the river.
Although 3 days in Melbourne is a short time to experience everything the city has to offer, it is worth visiting if you enjoy rich culture, good scenery and great food.
Stick to this itinerary to ensure you cover as much as you can on your trip to Melbourne!
In conclusion…
In just three days, Melbourne's itinerary offers a snapshot of its dynamic essence. From iconic landmarks to the Great Ocean Road's allure and neighborhood charms, this journey provides a taste of the city's rich culture, natural beauty, and culinary scene.
Remember, while this guide paints a vibrant picture, Melbourne's full experience is boundless. So, embark on your adventure with an open heart, as Melbourne's vibrant tapestry eagerly awaits your exploration.
Planning your next trip?

Then don't forget travel insurance! You don't want to get stuck paying a ton of money and ruining your trip if you get sick or have an accident without travel insurance. WorldNomads is ideal for adventurous travelers, backpackers, or anyone looking to be protected during their trip. They cover almost every single activity you can image! Plus, you can have a 5% discount with the coupon code comfort5.

Already reserved your hotel or hostel? If not, we recommend Booking.com. They have a huge selection of hotels and hostels all over the world. Plus, in most cases, you can cancel your reservation without any costs up to a few days before the check-in date!

Still haven't booked your plane ticket and want to save big? Take a look at Momondo. It's a flight aggregator that combines several other ticket search websites to make it easier for you to compare prices and make sure you are getting the best deal.

And finally, will you need to rent a car during your trip? Then check out Rentalcar.com to search and compare car rental companies from all over the world in a single website. Then, you can find the cheapest price for the best car!