Last Updated on by Editor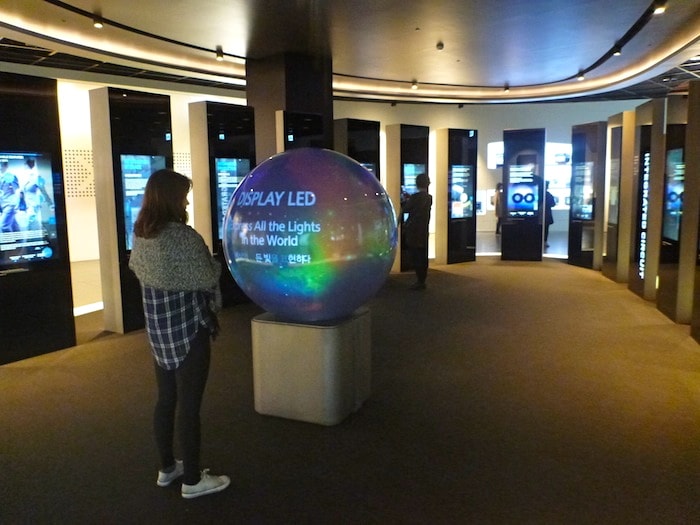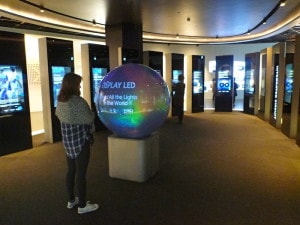 Suwon is a very comfortable city to live in and worth a visit if you are staying in Seoul. Its main attraction is the Hwaseong Fortress and all of the gates, walls, and bridges that make up this immense complex of almost 6 kilometers in length. However, there are many other things to do in Suwon and the Samsung Museum is definitely one of the best attractions.
As we live in Suwon where the "Digital City" headquarters of Samsung is located, we always thought that we could visit it. Well, truthfully you can't visit the actual Samsung headquarters but you can visit the Samsung Museum which is inside the headquarters!
The name of this museum is SIM, Samsung Innovation Museum. It's in the middle of the company's headquarters and it's free to visit!! You can visit all weekdays, but you have to make a reservation first. On Saturday, you can go without a reservation.
Samsung Innovation Museum Business Hours:
Monday-Friday: 10:00 AM – 6:00 PM (only with a reservation)
Saturday: 9:00 AM – 5:00 PM (last entry is at 4:30 PM… and no reservation is needed)
Domingo and Korean holidays: closed
How do I make a reservation to visit the Samsung Museum in Suwon during the week?
You can make the reservation and get more information on this website:
https://www.samsunginnovationmuseum.com/index.jsp
Admission cost: free!
Suggested visit time: I'd give between 2 ½-3 hours if you want to read everything and interact with the museum
About the Samsung Innovation Museum
The museum is very modern and very new as it was inaugurated in 2014. It is divided into three large halls and everything is written in Korean, English, Japanese, and Chinese (I guess, Mandarin).
The first hall is dedicated to the history and development of electricity, lighting, telecommunication, batteries, domestic appliances, and radio along with experiments with electricity.
The second hall talks about the development of semiconductors and the history of the invention of television, with an exposition showing what the very first televisions looked like alongside the most modern. There is also a similar exposition with cell phones, talking about the all of the progress from the suffering of the old "bricks" to current "smartphones," with the actual cell phones.
In the third room there is a film of around 8 minutes showing possible future electronics that could be created to make our lives easier… it was pretty cool…
Besides this, there is a gift shop and a "house of the future" with some interesting features.
Going one floor below there is a bit about the history of Samsung with some more old products and other information.
How to arrive at the Samsung Innovation Museum?
It's relatively easy to arrive at the Samsung Museum. The address is Samsung-ro 129, Yeongtong-gu, Suwon-si, Gyeonggi-do, telephone: 031-200-3113 in Korea.
Coming from Suwon Central Station:
By bus: take bus 15-1 from the station and ask to be dropped off in front of the Samsung Digital City (after 23 stops), around 18 minutes
By metro: take the Bundang line and get off at Mangpo Station (the 4th station), around 10 minutes. From there, you'll have to walk 20 minutes (1.2 km)
You can also arrive via taxi (just say "Samsung Digital City"), on foot, or by bicycle as we did.
However, if you find the address on the map, you'll see that it is inside the Digital City headquarters of Samsung. But you won't be entering there; you'll enter through the CU convenience store across the street, take the elevator down, walk in a tunnel underneath the street, and afterwards go up escalators to the museum entrance. I put a map below explaining everything along with photos and videos of the museum for you to check out.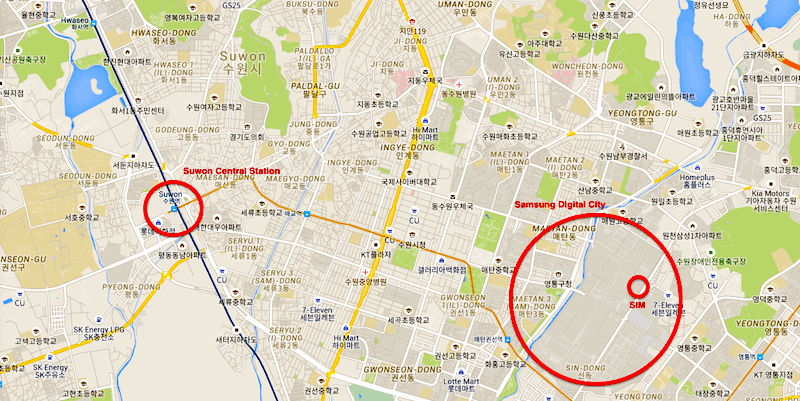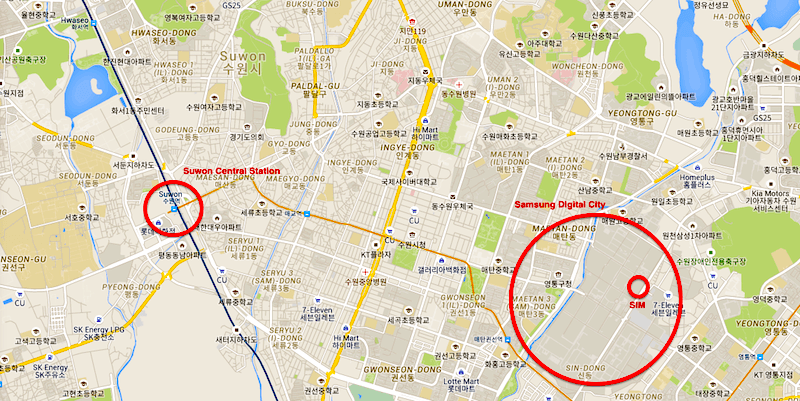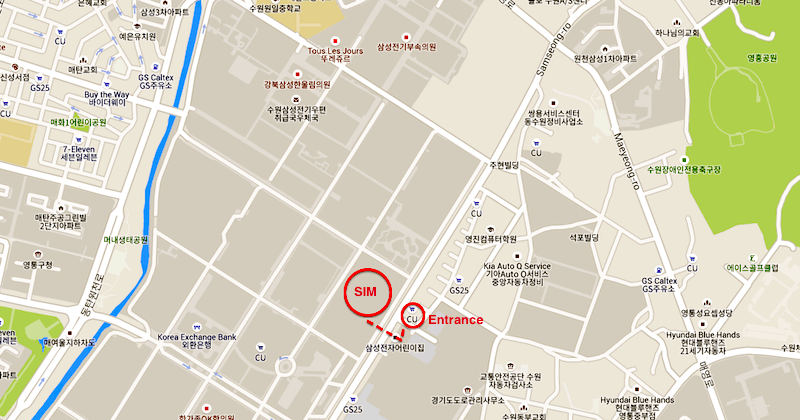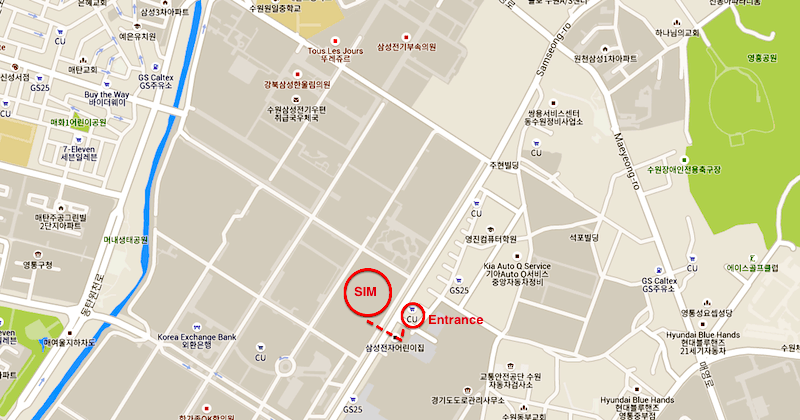 Some pictures and a video from the Samsung Museum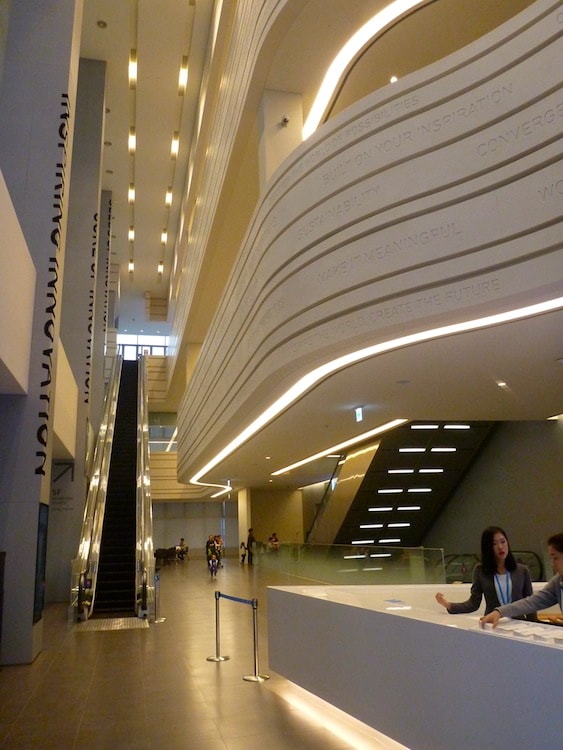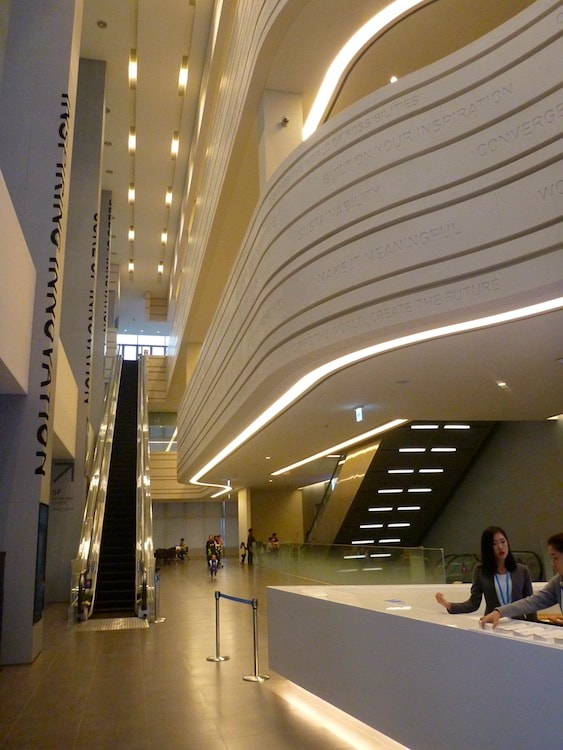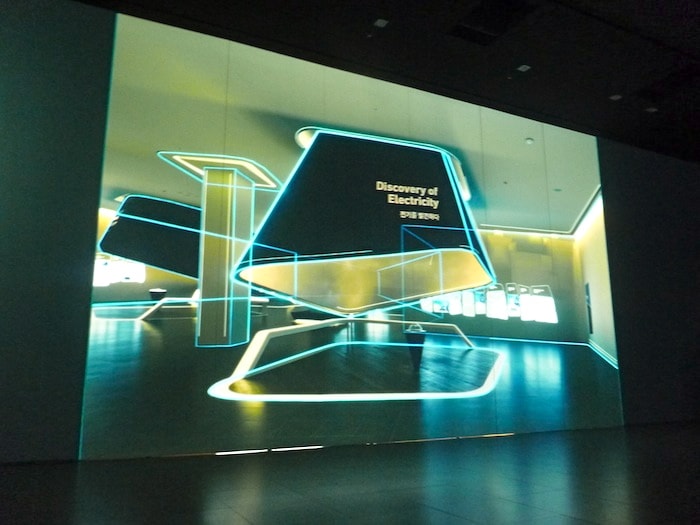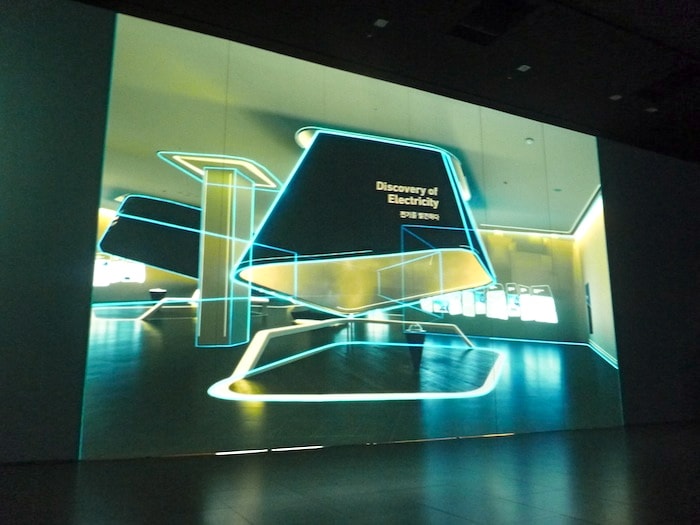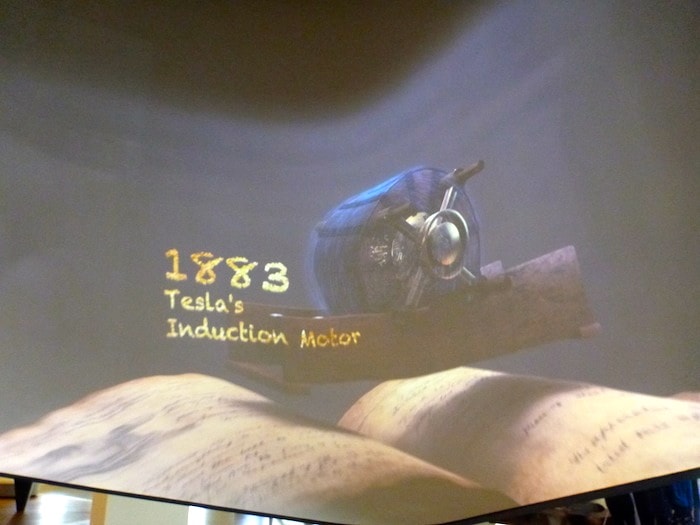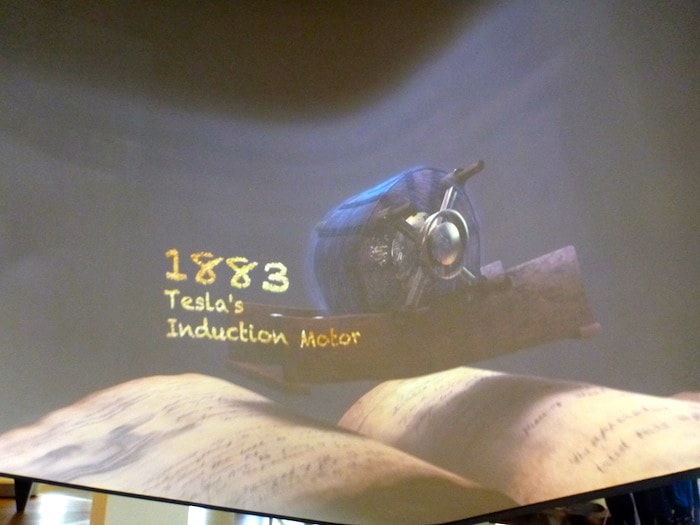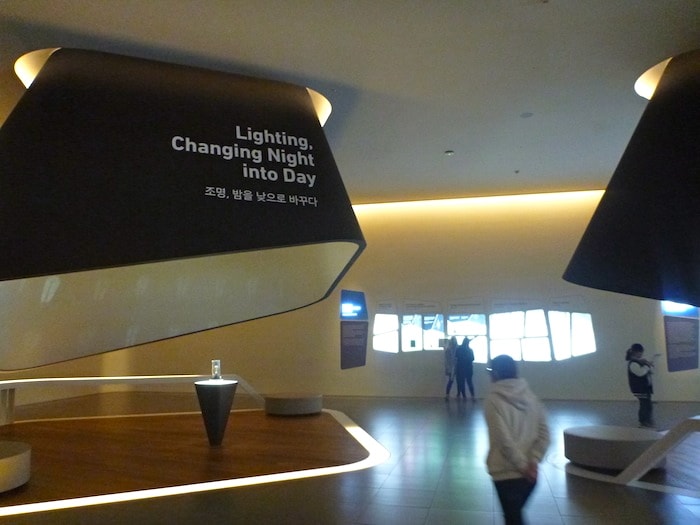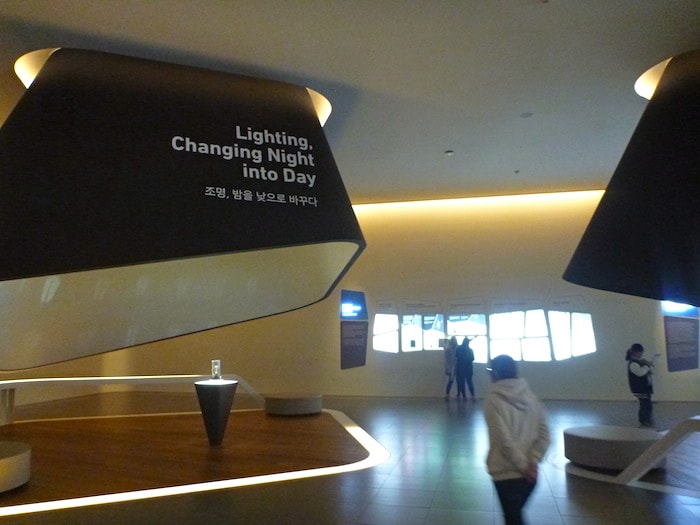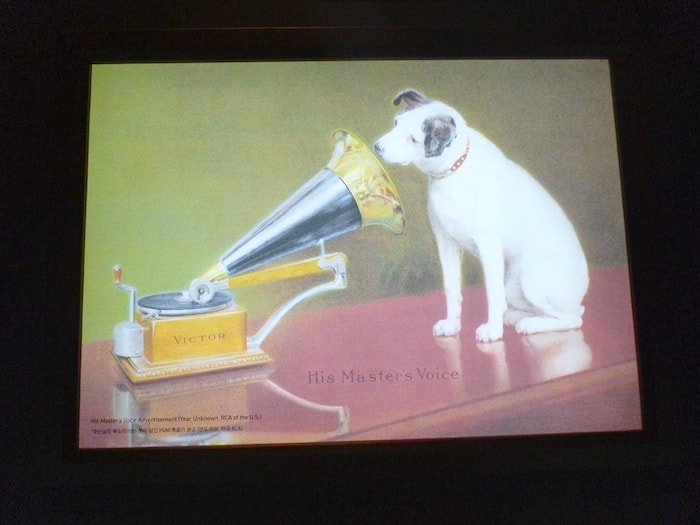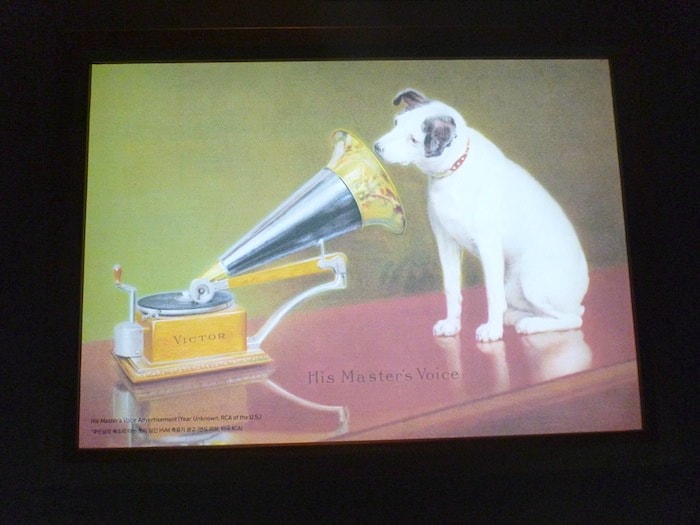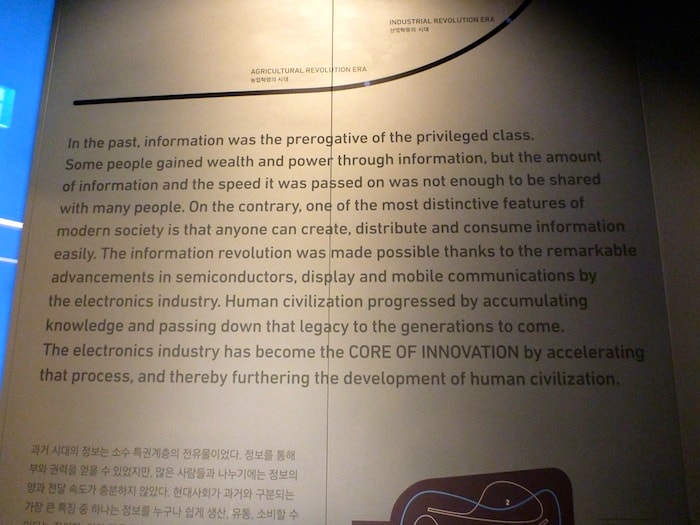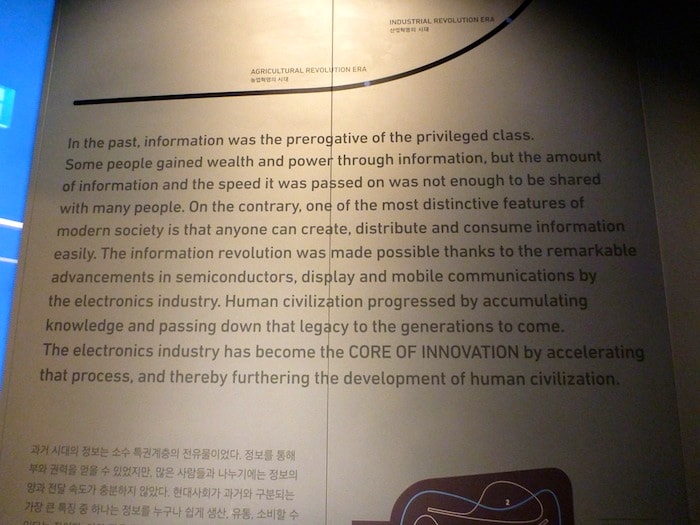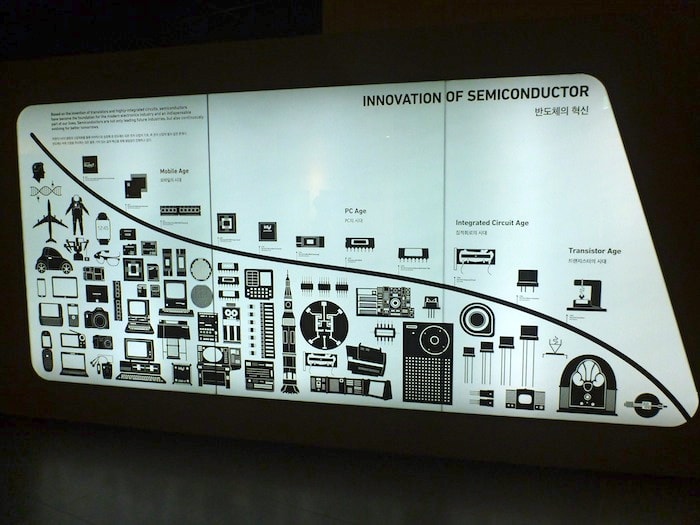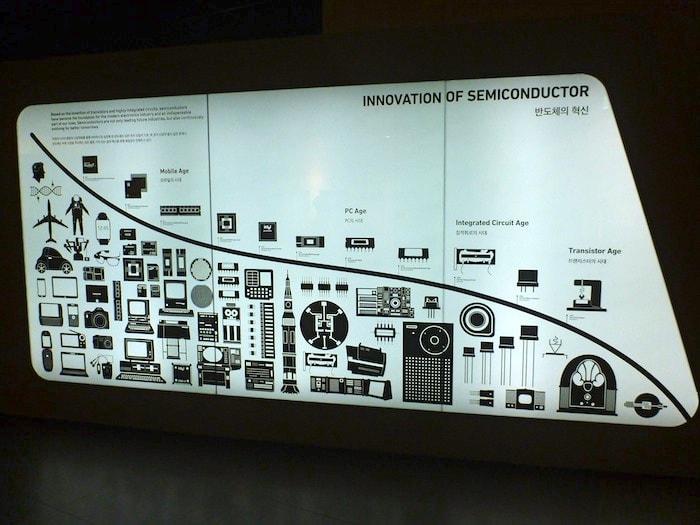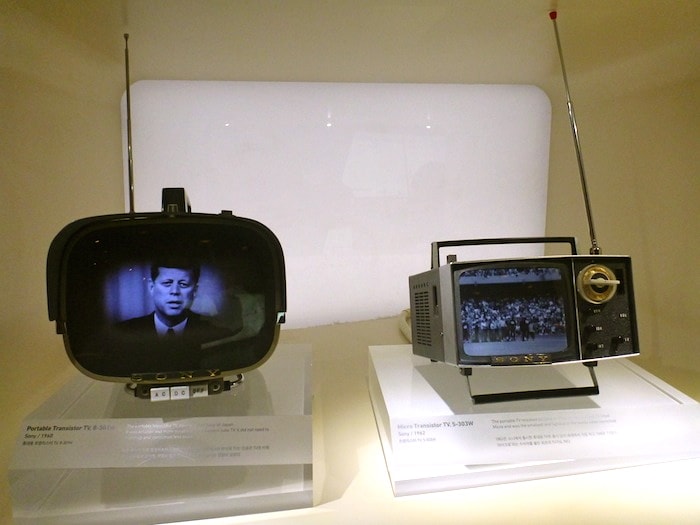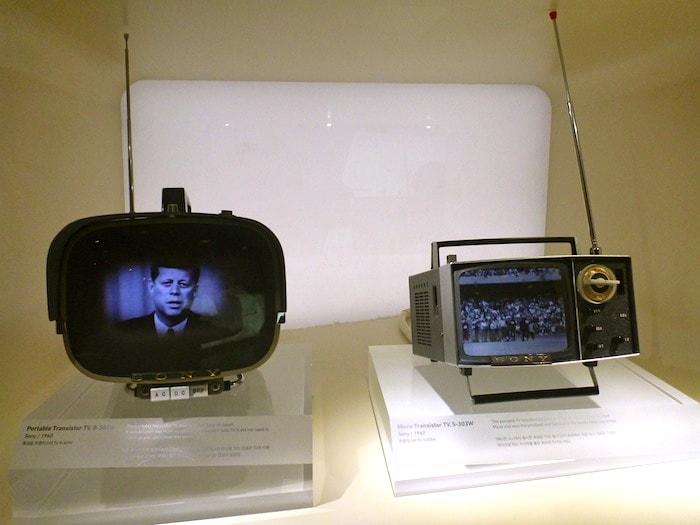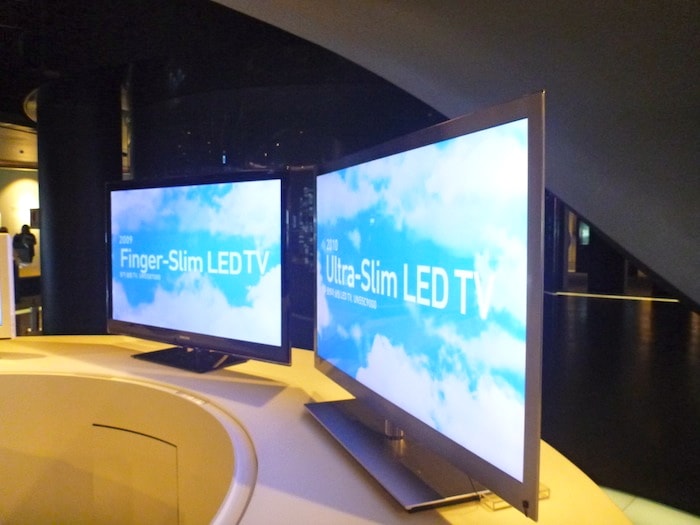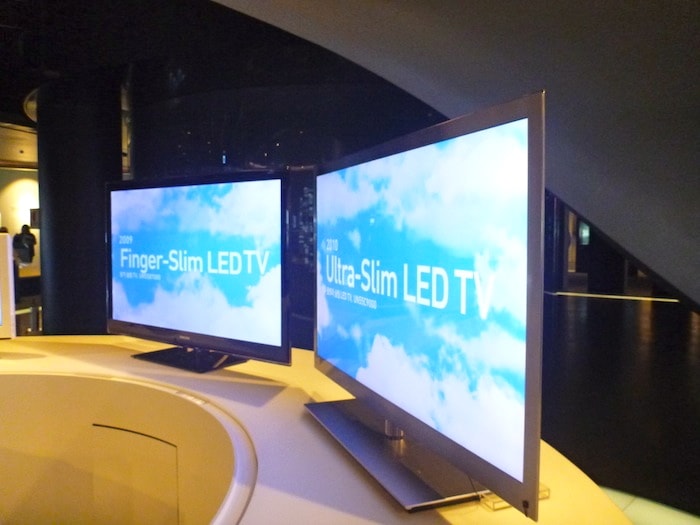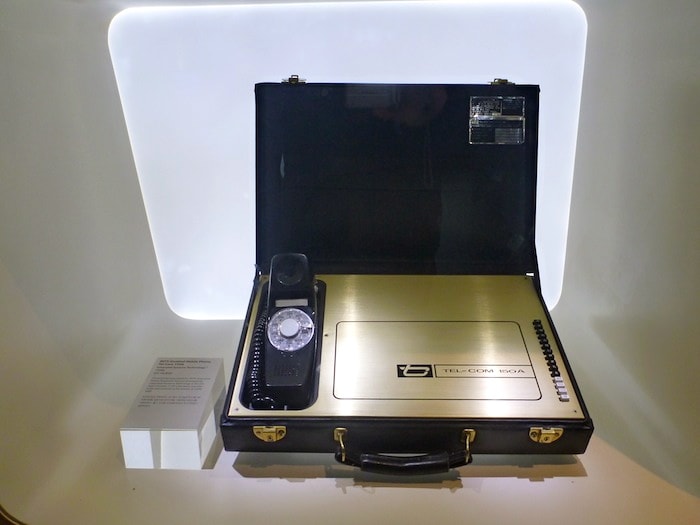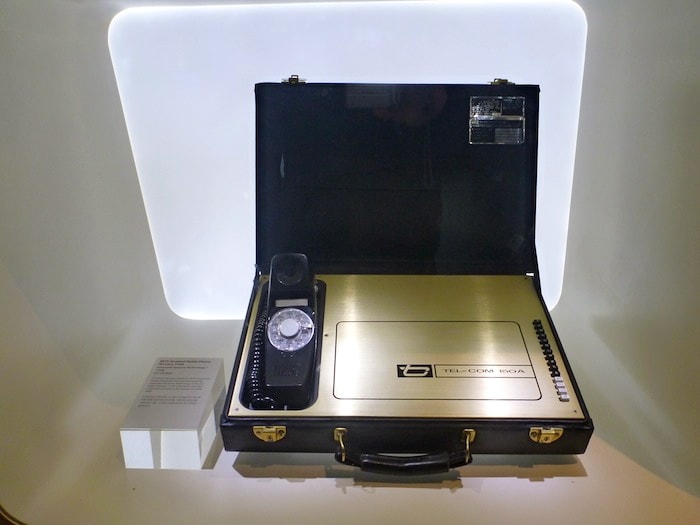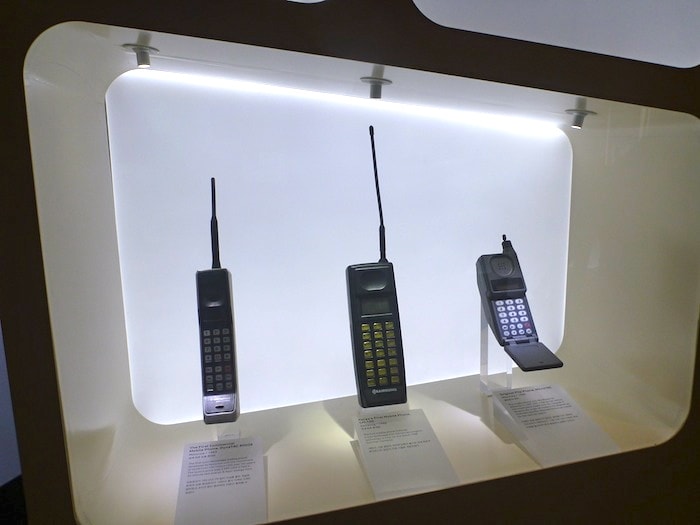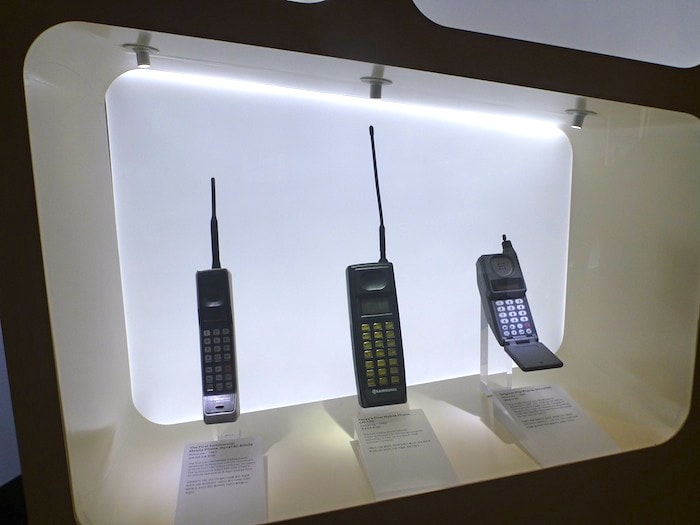 A short video with one of the attractions of the Samsung Innovation Museum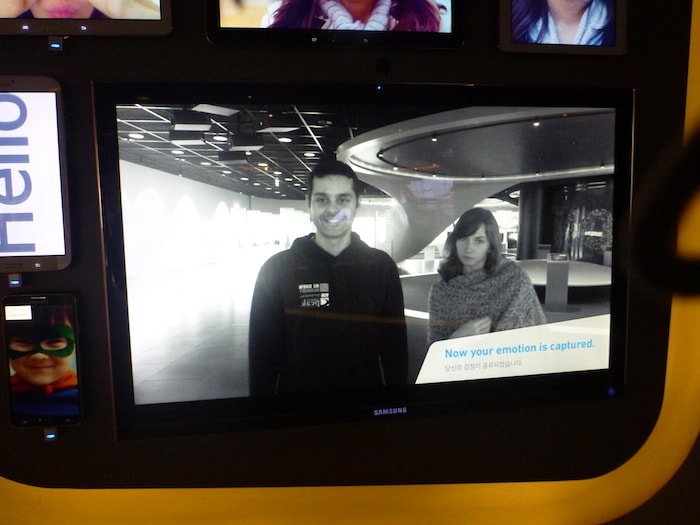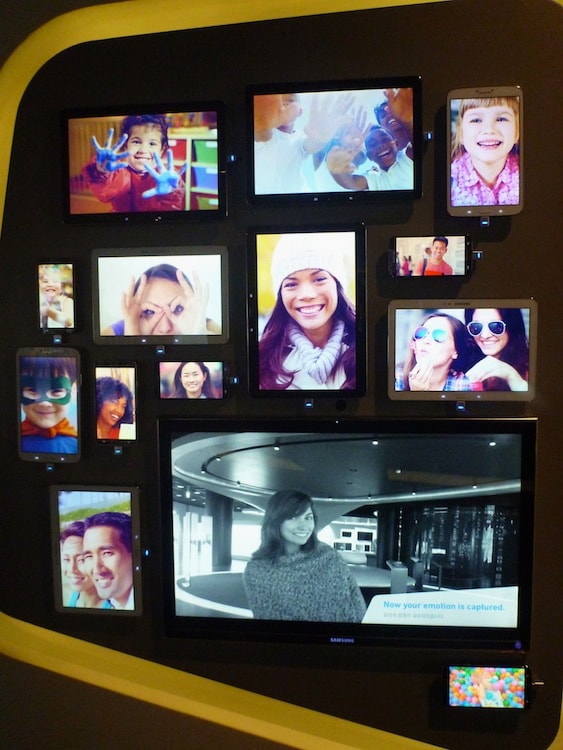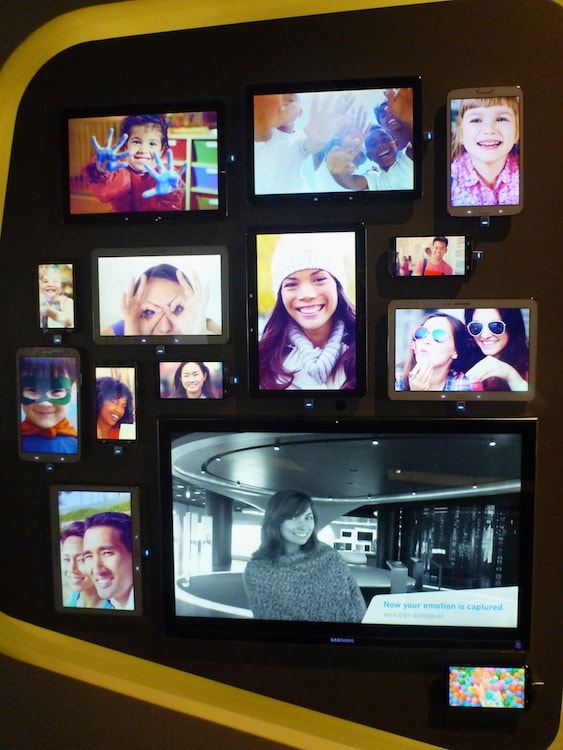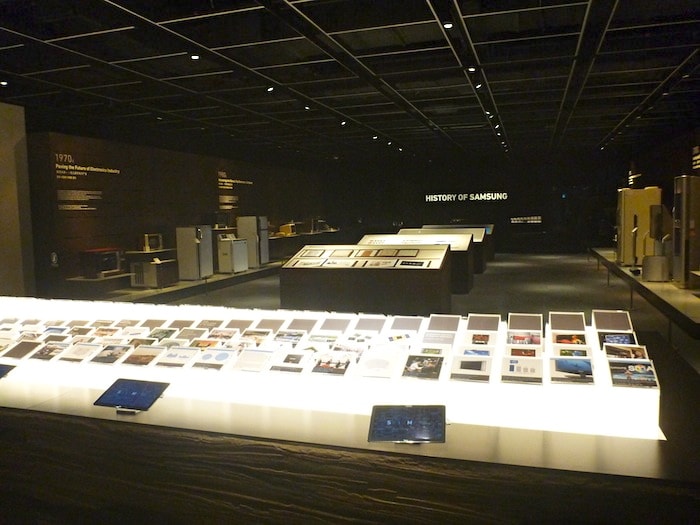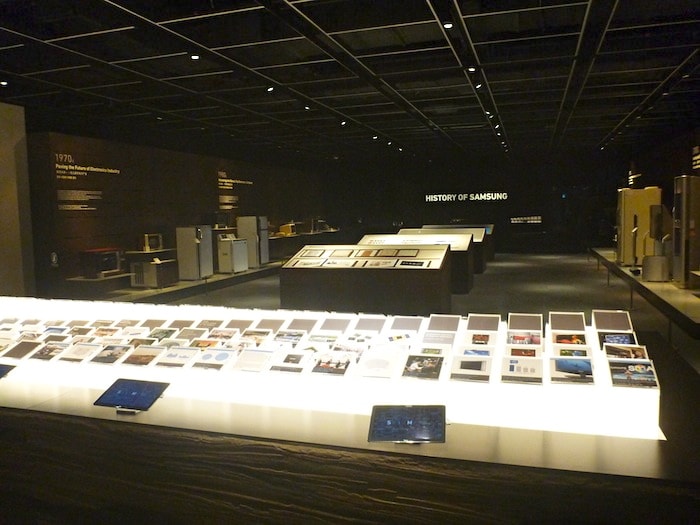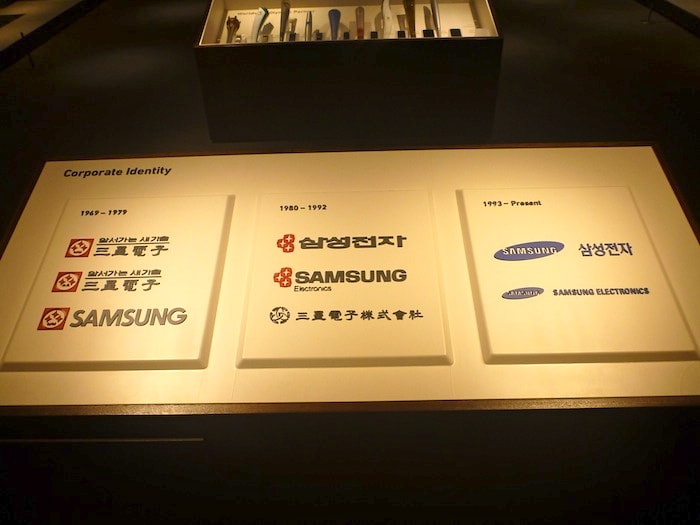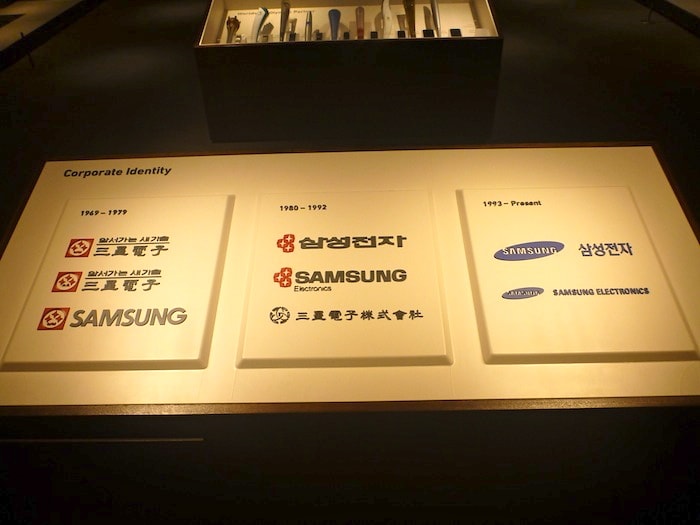 Other attractions, activities and tours in South Korea
If you are looking for other tours to do in South Korea, I recommend taking a look at Tiqets and Viator. These sites contain a multitude of tours for all tastes and in all price ranges.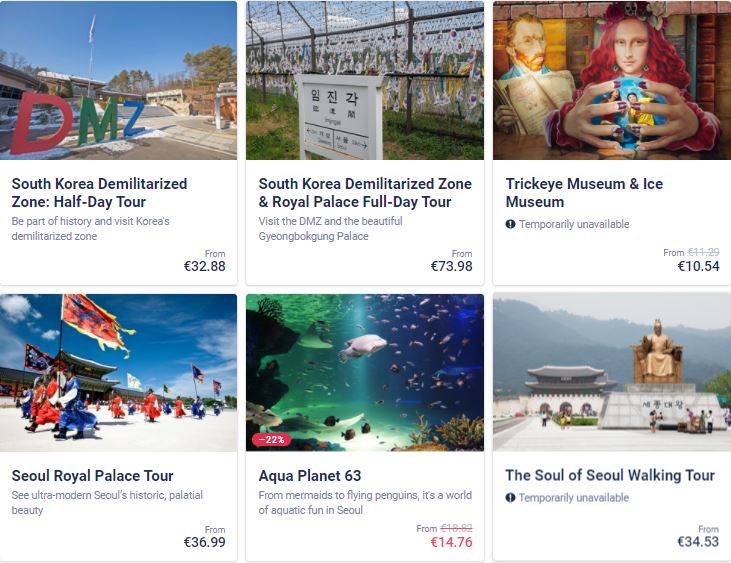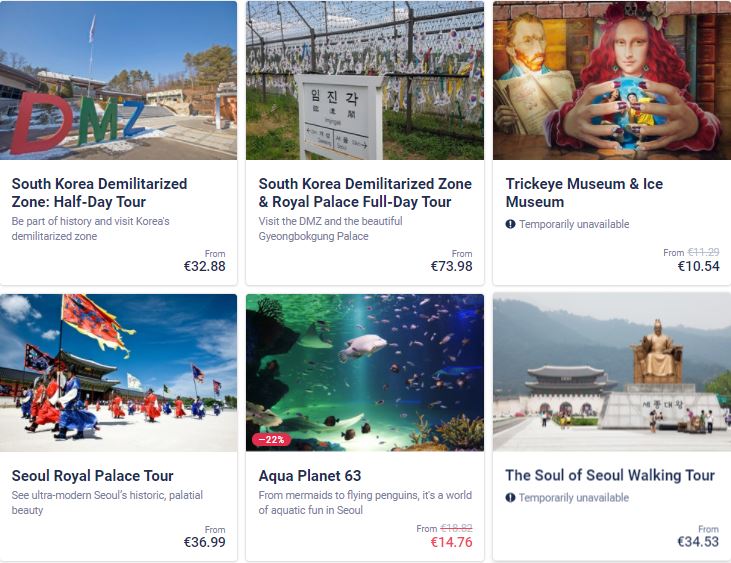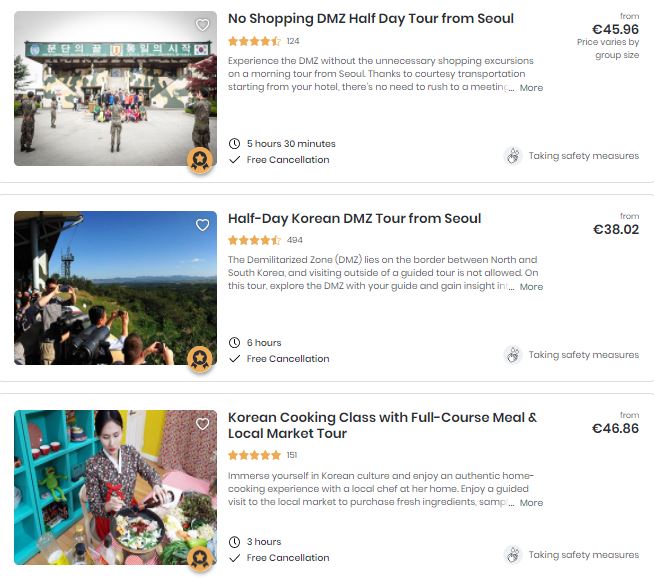 Conclusion…
And that's it! I hope the photos and videos that I added have encouraged you to visit the Samsung Museum. Fortunately, it's really cool and free! So definitely worth checking out. If you have any questions about the museum or you've seen it yourself, let us know in the comments area below.
Enjoy!
And don't miss our other articles about South Korea (we lived there for a year):
The Cheapest Way to Visit the DMZ (Demilitarized Zone) and the JSA (Joint Security Area) in South Korea
22 Interesting Things I Learned Living in South Korea
13 Places to Visit in South Korea Outside Seoul
How to Hike Mount Inwangsan: The Best View of Seoul
And North Korea (we visited for 10 days):
How to Visit North Korea on a Budget
101 Pictures of North Korea: Pyongyang – Part 1
101 Pictures of North Korea: Pyongyang – Part 2
Planning your next trip?

Then don't forget travel insurance! You don't want to get stuck paying a ton of money and ruining your trip if you get sick or have an accident without travel insurance. WorldNomads is ideal for adventurous travelers, backpackers, or anyone looking to be protected during their trip. They cover almost every single activity you can image!

Already reserved your hotel or hostel? If not, we recommend Booking.com. They have a huge selection of hotels and hostels all over the world. Plus, in most cases, you can cancel your reservation without any costs up to a few days before the check-in date!

Still haven't booked your plane ticket and want to save big? Take a look at Momondo. It's a flight aggregator that combines several other ticket search websites to make it easier for you to compare prices and make sure you are getting the best deal.

And finally, will you need to rent a car during your trip? Then check out Rentalcar.com to search and compare car rental companies from all over the world in a single website. Then, you can find the cheapest price for the best car!
If you want to hear about new articles, check out our latest pictures, and read our newest updates, be sure to follow us here….
…..and subscribe to our newsletter below!