Last Updated on by Talita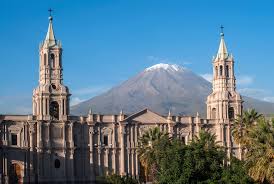 Peru is located in a meeting place between two tectonic plates, known as the Pacific Ring of Fire. This means that it is a country of intense seismic activity with tremors and earthquakes. Because of this, there are also many volcanoes, though the majority are inactive. In the south of the country are twelve volcanoes that are considered potentially dangerous.
The most famous of these is Misti, located near the Andean city of Arequipa, the second biggest city in Peru. The volcano, which is almost six thousand meters high, is classified as a stratovolcano, or a volcano that acquires the shape of a cone with time because of eruptions. Formerly, the volcano was almost completely covered in snow, turning into a postcard for the city of Arequipa. Currently, only a very small percentage of the volcano is covered by snow, due principally to global warming and the fact that it is located in a dry climate where there isn't enough water to maintain the snow.
Misti is not considered to be a volcano of intense activity. However, those in Arequipa can see smoke expelling from the volcano. All of the region of Arequipa is fertile, thanks to the acidic ash that comes from Misti. During the 20th century, there have been at least five small eruptions, which demonstrates that the volcano does represent a threat to the city as Arequipa would be hit if it began to spew lava.
Before the arrival of the Spaniards, the area where Misti is located was occupied by various Andean people. In 1998, six human skeletons were found that, according to research, were from the Incan period. The researchers believe that the bodies were a part of a religious ceremony of human sacrifice, confirming that the volcano was sacred for the Incas. As with other Pre-Colombian cultures, the Incas also used to perform human sacrifices in worship of the Sun God. Currently, all of these mummies are exhibited in the Museo Santuário de Altura Sur Andino, owned by the Universidad Católica de Santa Maria, in Arequipa. At the same museum are other important mummies found in the Andes such as Juanita, the most famous, which was found on snowy Ampato in 1995.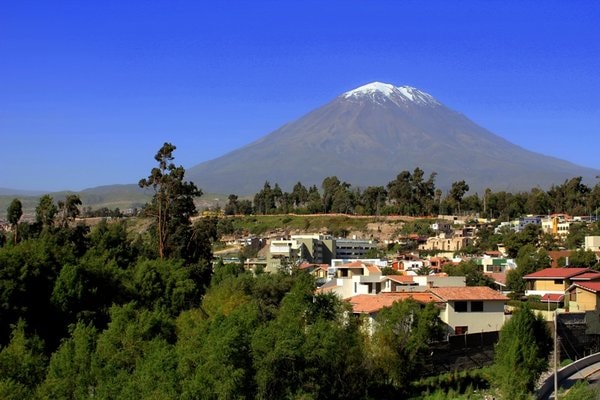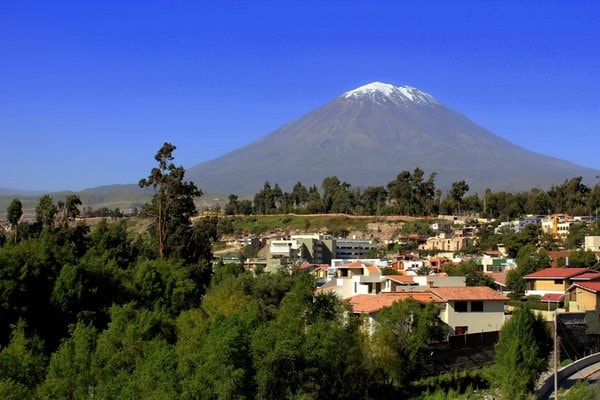 Climbing Misti is relatively easy because it's not necessary to make technical preparations before climbing. The best way is to hire a tourist agency because the guides know the route and will cook for you. The tours cost around two hundred Peruvian soles and include transportation, guides, tents, technical ropes, food, sleeping pads, and sleeping bags. The climb takes two days and the overnight camping is done at four thousand meters. It's recommended to bring enough clothing for the cold because the volcano is in an area of low latitude and high altitude, which makes the temperature very low. Another thing that you should not forget is two and a half liters of water, which will help you with thirst and cooking because the water found on Misti cannot be drank as it has high levels of sulfur. Avoid bringing a lot of things in your backpack because the weight can cause you back pain or make you tire more quickly.
The hike will be very tiring but it will be worth it. When you arrive at the top, you will see the crater, large and full of colors, with a lot of smoke and sulfur. Outside of this, the view is incredible because you will be surrounded by clouds and be able to see the city of Arequipa. Along the hike you will also see many animals and plants endemic to the region.
The descent, as normal, is much easier and faster than the ascent. To descend, it's necessary to slide along a route full of stones and sand. You'll need to be careful not to fall or twist your foot. It takes around two hours to arrive at 4 thousand meters where 4×4 trucks will normally be waiting for the group to return to Arequipa.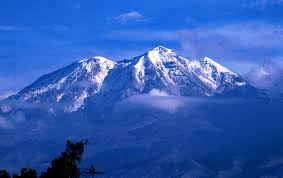 After you have visited Misti, you can take advantage and see Arequipa's other volcanoes. Besides Misti, there are two other volcanoes that surround the city: Chachani and Pichu Pichu. The first one is located 55 kilometers away from the city and is higher than Misti, yet does not have much snow on the top. Climbing Chachani is easier than Misti and can be done in just one day. Pichu Pichu is 32 kilometers from Arequipa and is more than five thousand meters high. It is also easy to climb this volcano and can be done in two days.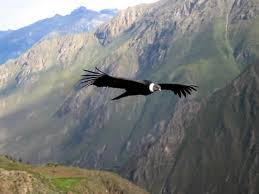 You could also take you time in Peru to enjoy the Colca Canyon, the second deepest canyon in the world. It is two times deeper than the Grand Canyon and is also near Arequipa. Alongside the stunning scenery, you can also see the condor, the world's largest bird of prey. The Colca Canyon is one of the only places where you can see the condors, called the Prince of the Andes, up close.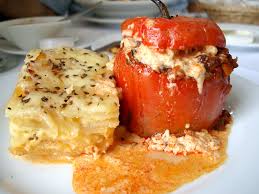 Arequipa also has other charms. One of these is the cuisine, known for being a mixture, with products of European and Andean origins. The majority of the dishes are spicy so be careful when ordering. The most famous dish is the rocoto relleno, a type of pepper filled with ground beef and fresh cheese.
The architecture of Arequipa also calls the attention of its visitors. Almost all of the buildings in the historic center are made out of sillar, a rock made of material of volcanic origins. As sillar is whitish, Arequipa is called the White City.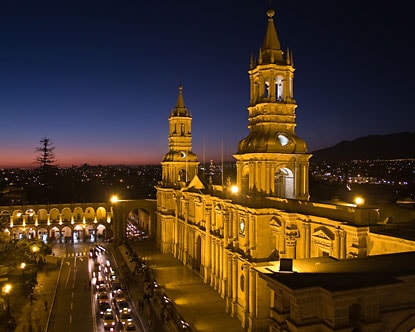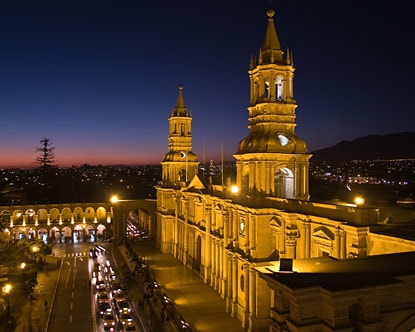 Now that you have finished reading this article, you have plenty of reasons to spend more time in Peru visiting other places besides Machu Picchu, like to plan a travel guide to Ollantaytambo or Arequipa, wich is a charming city, with delicious food and a pleasant climate: warm during the day with a little bit of cold during the night. Certainly, you will enjoy your stay.
Article courtesy of Intiways Travel, travel packages to Peru
If you want more information or want to hire a tour to the Misti volcano, you can contact Intiways from Peru using the following:
Email: [email protected]
Site: www.intiways.travel
Twitter: @Intiways
Facebook: facebook.com/Intiways
*Article was written by Lia Petrucelli, Manager of Operations at Intiways Travel, a tourist agency specialized in Inbound Luxury Tourism and tailor-made trips in Lima, Peru. Translated from the original into English by Nikki Elliott.
Planning your next trip?

Then don't forget travel insurance! You don't want to get stuck paying a ton of money and ruining your trip if you get sick or have an accident without travel insurance. WorldNomads is ideal for adventurous travelers, backpackers, or anyone looking to be protected during their trip. They cover almost every single activity you can image!

Already reserved your hotel or hostel? If not, we recommend Booking.com. They have a huge selection of hotels and hostels all over the world. Plus, in most cases, you can cancel your reservation without any costs up to a few days before the check-in date!

Still haven't booked your plane ticket and want to save big? Take a look at Momondo. It's a flight aggregator that combines several other ticket search websites to make it easier for you to compare prices and make sure you are getting the best deal.
And finally, will you need to rent a car during your trip? Then check out Rentalcar.com to search and compare car rental companies from all over the world in a single website. Then, you can find the cheapest price for the best car!
If you want to hear about new articles, check out our latest pictures, and read our newest updates, be sure to follow us here….
…..and subscribe to our newsletter below!