Last Updated on by Rodrigo @ OutofYourComfortZone
"Where I was born, there I came in handy" – this proverb was relevant for our grandparents. In our time, everything has changed: remote work has firmly entered our lives, and we choose where to live and work. All you need to do is take your laptop with you.
The rest is up to you! It all depends on finances and personal preferences. Many choose Spain: it's hard to forget the holidays spent in Barcelona with a visit to the Sagrada Familia, savoring delicious paella and enjoying the hot sun. The price of real estate in Spain is one of the most affordable in Europe. Let's figure out how to find property for investment by the sea in Spain!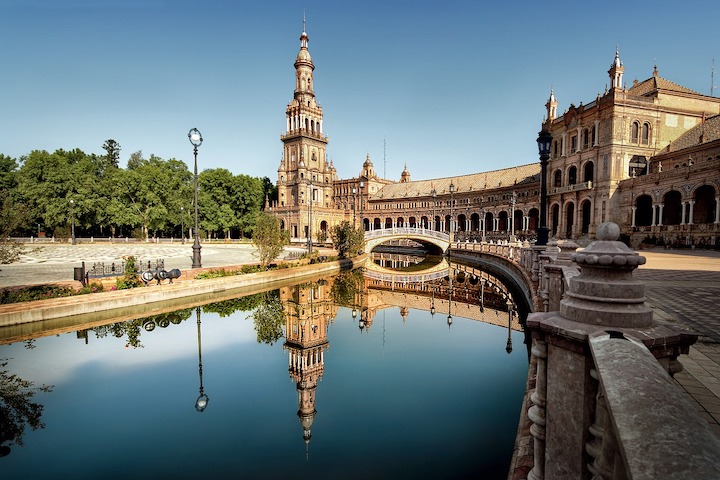 Who moves to Spain
Before the widespread introduction of remote work, wealthy non-working people moved here. Such immigration is called no labor: you will not take away a job from a Spaniard when you move. For a positive decision, you must prove that you have money and real estate in Spain but need work.
Buying a home
The main stumbling block in obtaining a residence permit is purchasing a home. You will have to fork out: a small apartment in Barcelona will cost about €250,000-350,000. In Catalonia (which includes Barcelona), real estate prices are the highest. Other regions, especially far from the sea, will be much more affordable.
Papers after the transaction
Having completed a real estate transaction, you will receive a multi-visa, allowing you to stay in the country for 90 days every six months. The next stage is the submission of documents to the embassy. Here is their list:
− medical insurance;
− mental health certificate;
− physical health certificate;
− certificate of good conduct;
− proof of the regular receipt of €50,000 per year + 10,000 for each family member + a certificate of the origin of these funds.
NB: If you choose a Spanish bank for cash receipts, your chances of obtaining a residence permit will increase.
How to start a business in Spain
Another way that you can use to get a residence permit and citizenship in the future is to organize your own business in Spain with the provision of jobs. Your company must operate for at least a year and make a profit.
How to organize your work if you are abroad? There are three ways: either to pre-purchase real estate and get a multi visa, buy a ready-made business, or rely on a responsible manager and control everything remotely.
Popular Business Ideas
Many people have already faced this dilemma, and there was an adequate solution. Buying a newsstand or a greengrocer's won't hit your pocket too hard: such mini-enterprises cost around €30,000. However, it is an undeniable business.
Benefits of living in Spain
Anyone who has been to Spain as a tourist will easily name them. Excellent wines, fresh seafood, spicy jamon, amazing beaches, comfortable apartments, cozy houses, warm climate, and amazing sea.
Spain often wins in various ratings as the most comfortable country. No wonder European pensioners chose it. Attractive offers from developers and real estate agencies for residents of Europe opened the way to this country for citizens of different countries.
Everyone should know this
New to the Spanish housing market? Check out the important aspects that every foreigner needs to know:
− Non-residents have the right to purchase any property;
− The process of buying and processing property documents can take up to 3 months;
− Registration of an object and related costs can reach from 12 to 15% of the cost of housing, with a mortgage – up to 19%;
− To avoid problems and speed up the registration process, it is better to use the services of a professional;
− The right to receive a Golden Residence Permit when buying real estate or investing in the country's economy in 500 thousand euros.
Tips for buyers to buy a house by the sea
− Don't go cheap
Spain has a rich real estate sector, part of which is represented by low-priced properties. You should not prefer frankly cheap options (up to €55,000) since they can be fraught with many problems that a foreigner is not aware of, including low liquidity.
− Open your account
A personal account in a Spanish bank will facilitate all the financial transactions that come with buying a property and reduce the associated costs.
The important point is that deposits over €10,000 from abroad must be declared at customs. Thus, you confirm the legality of receiving funds.
− Apply for an NIE
The so-called identification number is assigned to each foreigner. It is necessary to conduct legal financial and legal activities in Spain. You can apply for a document at the Spanish consulate.
− Give a comprehensive assessment of the individual features of the object
The perception of real estate by a person who has not previously dealt with foreign real estate can be distorted. To get a competent assessment, you need to contact a specialist or learn to weigh all the pros and cons objectively, considering the market's peculiarities, the state of the object, and its liquidity.
− Do not neglect the services of a realtor
As mentioned above, a realtor can make a competent assessment of housing since he is fully aware of the local market's features. A real specialist knows where it is more profitable to take housing for rent or resale, which areas are best suited for family living, and which are for seasonal holidays.
Plus, the agent has access to an extensive database of real estate and owners, so he can select an object that will satisfy all your needs.
Assistance in buying property in Spain
Start your search for your dream property on Spain-Real.Estate. It publishes current prices for houses by the sea in different cities of Spain and objects directly from developers and owners.
Planning your next trip?

Then don't forget travel insurance! You don't want to get stuck paying a ton of money and ruining your trip if you get sick or have an accident without travel insurance. WorldNomads is ideal for adventurous travelers, backpackers, or anyone looking to be protected during their trip. They cover almost every single activity you can image! Plus, you can have a 5% discount with the coupon code comfort5.

Already reserved your hotel or hostel? If not, we recommend Booking.com. They have a huge selection of hotels and hostels all over the world. Plus, in most cases, you can cancel your reservation without any costs up to a few days before the check-in date!

Still haven't booked your plane ticket and want to save big? Take a look at Momondo. It's a flight aggregator that combines several other ticket search websites to make it easier for you to compare prices and make sure you are getting the best deal.

And finally, will you need to rent a car during your trip? Then check out Rentalcar.com to search and compare car rental companies from all over the world in a single website. Then, you can find the cheapest price for the best car!