Last Updated on by Rodrigo @ OutofYourComfortZone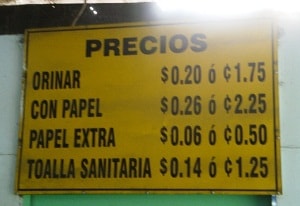 When I put on my what to pack in your backpack page that people should always travel with toilet paper on hand, I wasn't kidding.
Personally, I've gone through hassles twice during my travels around the world.
Once was in San Salvador, capital of El Salvador. Do not ask me what the hell I was doing there because I do not know.
Well, I had eaten a street snack and after less than 15 minutes I felt the snack wanting to leave through the "southern direction."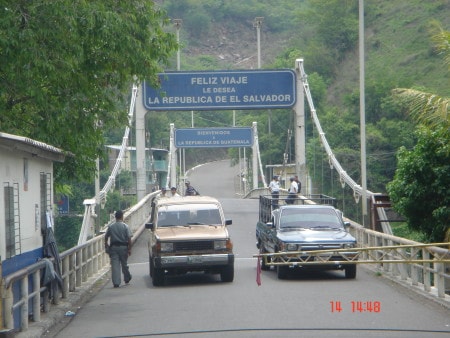 With EXTREME urgency I started to look for a place where I could relieve myself.
I found a mall and, as I mentioned on my website in the section on Tips about bathrooms, malls are places to look for if you need to go to the bathroom because usually they are free and have all the things you need to do your business… at least, I thought they would.
Arriving there the situation was so ugly for me that I barely opened the door and sat on the toilet, feeling immediate relief. But I forgot one of my main rules in life: always look to see if there is toilet paper in the bathroom before going to the number 2. In this case I couldn't do anything….I wouldn't have survived if I waited a second longer!!
And then came the old Murphy's Law, the one day that I had not looked to see if there was paper, there was no paper. Luckily, there was an old newspaper that someone had taken to the bathroom to distract himself while creating his masterpiece … and that was my savior.
But everything has its consequences and, for someone who has used newspaper to clean before, knows what I'm talking about. Besides not being as absorbent as the toilet paper, the ink from paper burns! And I felt that burn throughout the rest of my day of sightseeing in San Salvador.
The other occasion was when I was in Corumbá, Brazil, preparing myself to cross into Bolivia and take the "Train of Death," which I will tell you about it in details in a future post. It was in the morning and often during my travels I like to go for a run.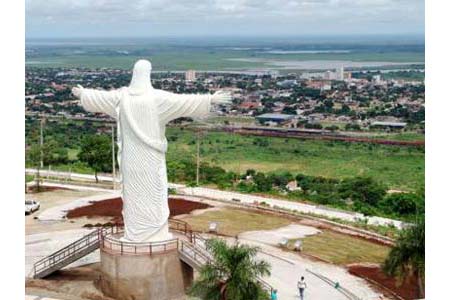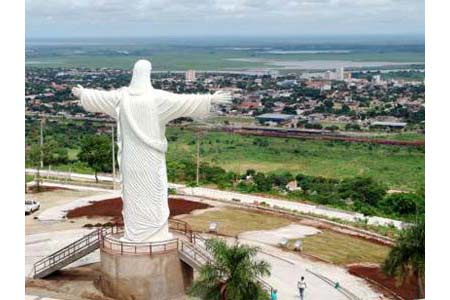 Similar to the Christ the Redeemer in Rio, Corumba also has a Christ atop a hill, though much smaller and with way fewer tourists.
I ran up the staircase that leads to the Christ, took some pictures and, when I was coming down, all that milk I drank in the morning during my breakfast at the hostel rebelled against me (another fatal mistake, do not drink milk before running!!). Basically I had no time to get to the bottom….it was in the little bush right on the side of the staircase….thank God it was still very early in the morning and no one else saw it (apologies to the prefecture and the people of Corumbá).
Past the torture came the big question: how do I clean this tragedy that just happened?!?! There are always leaves that I could use but the chance that they would give me a rash was too great. Then, I'd be stuck scratching "where the sun doesn't shine" all the time and people would think that I had pruritus ani (if you don't know what is it, Google it because I won't explain).
I looked around but there was nothing, and the situation was me, squatting, shorts lowered, on the side of the staircase of the main tourist attraction of a city of almost 100,000 people.
Then came the salvation. I remembered I had a map of Corumbá in my pocket, and as the poet once said, "you do what you got to do"…..well, I can say that after that this map of Corumbá was never the same again. Luckily, I did get lost on the way back to my hostel without it.
So remember. If you are traveling through this big world and do not want to ruin your underwear, always keep some toilet paper handy!!!
Well, if you have a tale regarding the act of expurgation during your travels, you can share it in the comments area…. if you dare …

Happy travels!!
Planning your next trip?

Then don't forget travel insurance! You don't want to get stuck paying a ton of money and ruining your trip if you get sick or have an accident without travel insurance. WorldNomads is ideal for adventurous travelers, backpackers, or anyone looking to be protected during their trip. They cover almost every single activity you can image!

Already reserved your hotel or hostel? If not, we recommend Booking.com. They have a huge selection of hotels and hostels all over the world. Plus, in most cases, you can cancel your reservation without any costs up to a few days before the check-in date!

Still haven't booked your plane ticket and want to save big? Take a look at Momondo. It's a flight aggregator that combines several other ticket search websites to make it easier for you to compare prices and make sure you are getting the best deal.

And finally, will you need to rent a car during your trip? Then check out Rentalcar.com to search and compare car rental companies from all over the world in a single website. Then, you can find the cheapest price for the best car!
If you want to hear about new articles, check out our latest pictures, and read our newest updates, be sure to follow us here….
…..and subscribe to our newsletter below!