Last Updated on by Lohanna Reis
Wilmington is the perfect beach destination in North Carolina. There are plenty of things to do in and around Wilmington, multiple gorgeous beaches nearby, and plenty of great places to eat.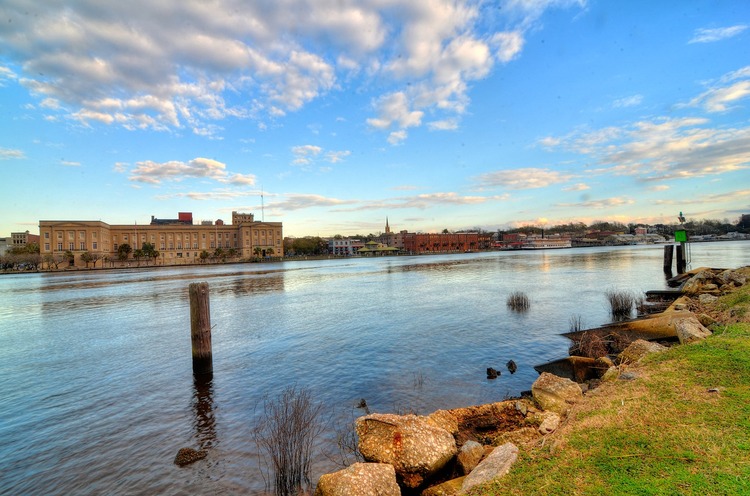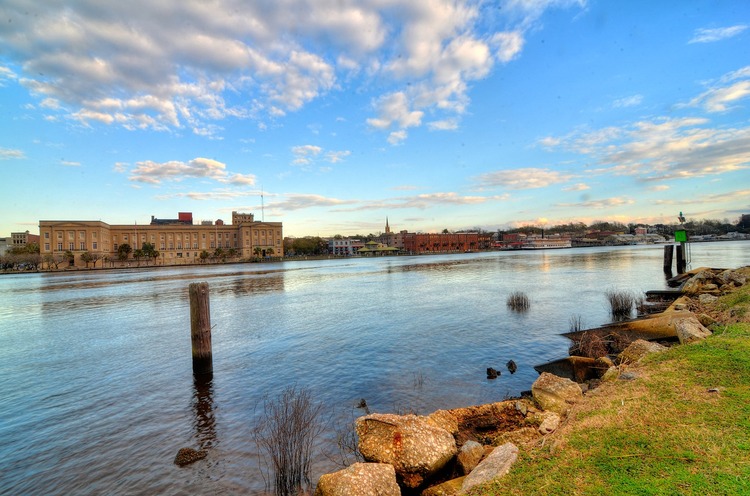 This is one of the most popular summer vacation spots in North Carolina so if you want to visit with fewer crowds then come during the shoulder season.
The shoulder season will be late April to early May in spring and September to early October in the fall. It's still warm during these months but it isn't as popular to visit during these times – likely since school hasn't let out for summer yet.
Top Things to Do in Wilmington, South coast of North Carolina
As one of the most popular beach towns in the state, there are lots of activities to enjoy in Wilmington. There are indoor as well as outdoor activities just in case you need a break from the sun.
No matter what your interests are, there is something for you to do here.
1. Visit the popular Wrightsville Beach
We'll start with the obvious. Wrightsville is the most popular beach associated with Wilmington and typically the most crowded.
It is the one where you'll find most of the UNC Wilmington college students and lots of opportunities for watersports.
There are jet ski rentals, SUP rentals, and even a surfing school. If you love being active on the beach, then this is where you should go. If you're looking to have fun at sea, check out some cities in the Outer Banks, North Carolina to visit as well.
When you go, make sure to eat at Shark's Bar & Kitchen, Bluewater Waterfront Grill, and Tower 7 Baja Mexican Grill. These are some of the best restaurants you can enjoy in Wilmington.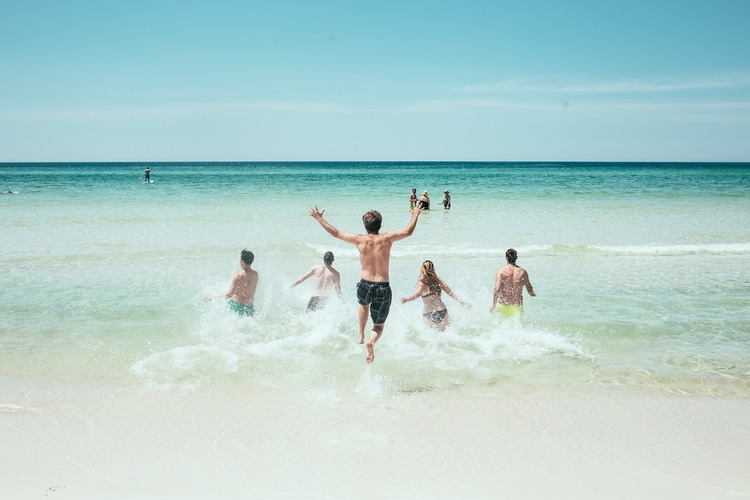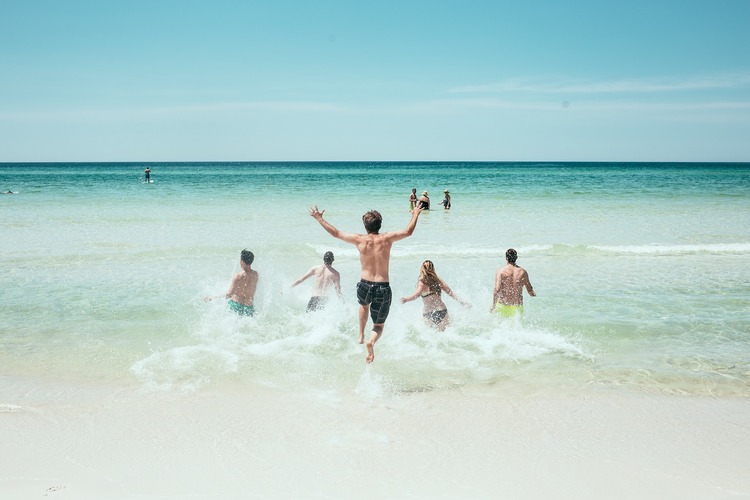 2. Relax at Carolina/Kure Beaches
These two are where you should go if you want a quieter beach experience. Carolina and Kure are both fantastic family beaches and great places to go as a couple.
If you are on a budget, then you could stay in Wilmington and drive to one of these beaches each day. The accommodations directly by the beach will be more expensive.
There are plenty of things to do other than the beach in these two locations as well. Head to Carolina Beach State Park to check another state park off your bucket list or grab donuts at Britts for the best glazed donuts out there.
Kure is a popular surf fishing destination and there's no better place to do this than at Fort Fisher where you can drive out on the beach – just make sure you have 4WD. Visit the NC Aquarium at Fort Fisher as well!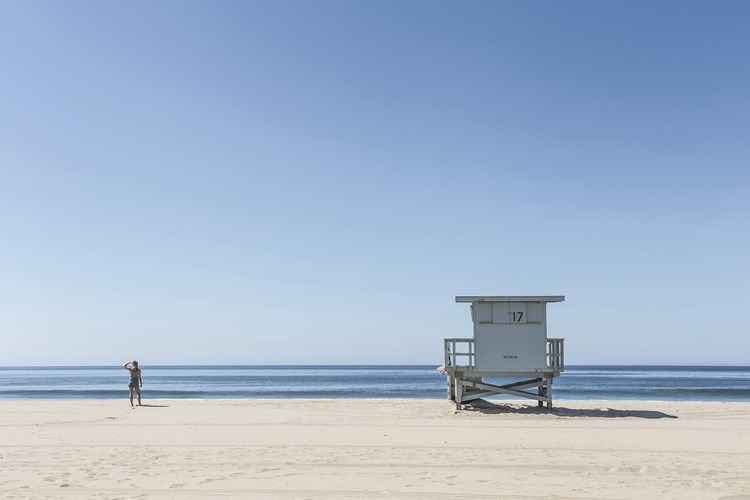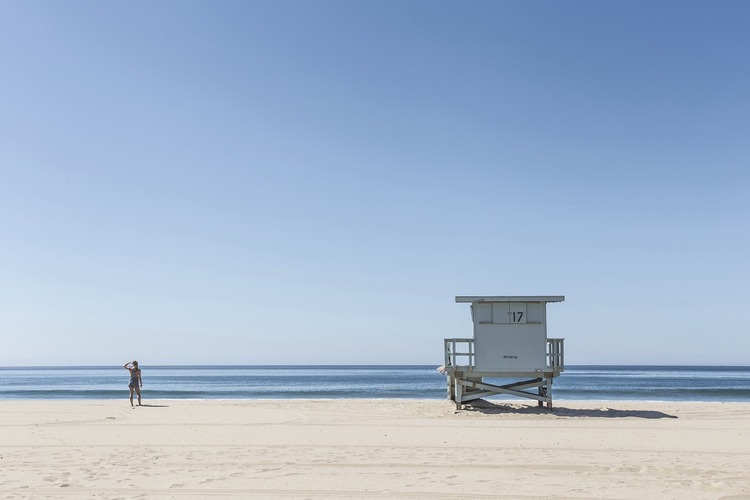 3. Explore the Riverwalk in Wilmington
The Riverwalk in Wilmington has lots of dining options, shops, and galleries to explore if you want to do some shopping.
Even if you don't want to shop, this is a beautiful place for a walk, especially at sunset. You'll see the Isabella Holmes Bridge at one end, and you'll walk by the USS North Carolina on the opposite side of the river as well.
Whatever you do, make sure you have at least one dinner on the Riverwalk so you can watch the sunset while sitting by the Cape Fear River.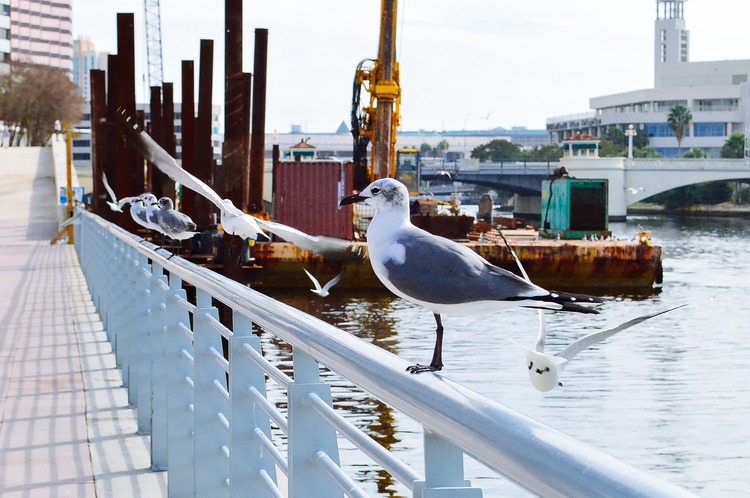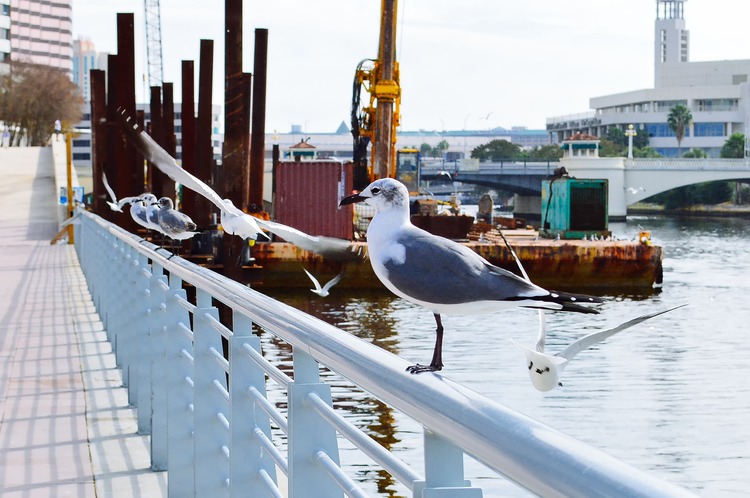 4. Honor those who served at the USS North Carolina
This battleship was turned into a memorial to honor those from North Carolina who have served in the United States military. It's a special place to visit to remember those who have served, died in the line of duty, and those who are serving now.
There are nine decks that you can explore, and it's been restored to what it would have looked like during World War II. You'll be able to walk around the mess decks, bunk rooms, Combat Information Center, and even the engine room.
Off the deck, you might even see the alligator, Charlie, who often makes an appearance. You'll also have a view across the Cape Fear River of downtown Wilmington.
This is the perfect thing to do for anyone who enjoys history, learning about the military, or if you have kids in your group.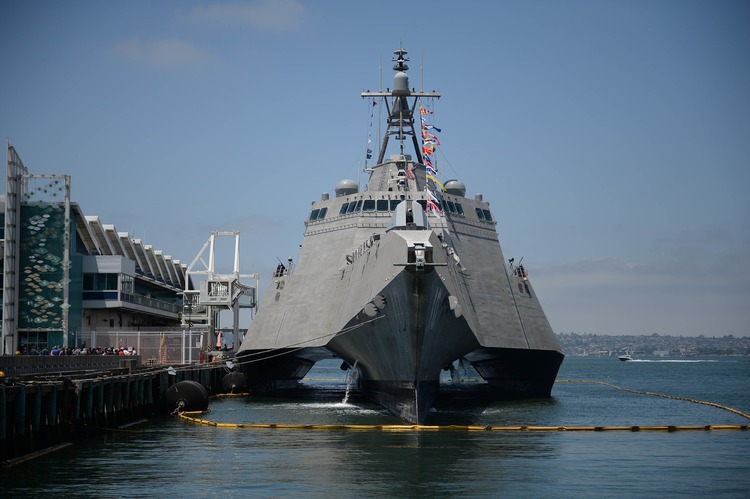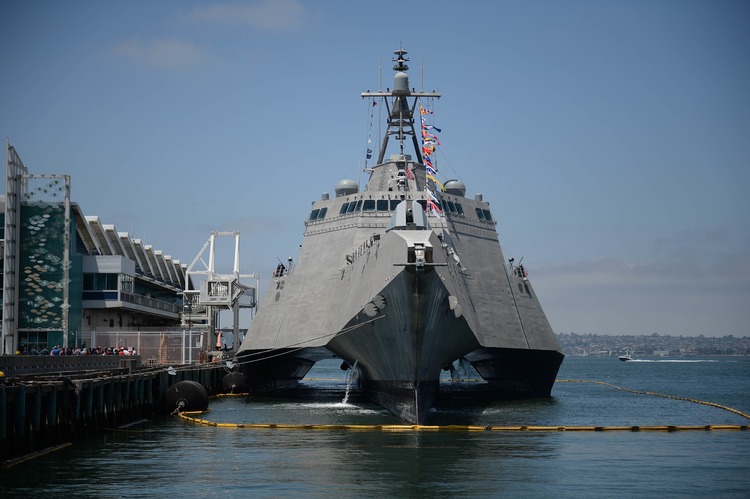 5. Go for a Kayaking Excursion
There are plenty of places to kayak near Wilmington between the Cape Fear River, the sound, and the ocean. You can either take a guided trip or rent your own kayaks and go self-guided.
A few popular places to kayak are the riverfront in downtown Wilmington and the Carolina Beach Canal where you can kayak out to the pristine Masonboro Island.
This is a fun way to see nature from a different perspective. It's always neat to see things from the water instead of land. You can also see untouched places like Masonboro Island.
This is a place that can only be reached by boat and it's the longest undisturbed barrier island ecosystem in North Carolina. How special is that to see?
If you would rather take a guided trip, then check out Mahanaim Adventures. They have multiple different options to choose from and provide all the kayaking gear you'll need for your trip.
They even offer a sunset paddling adventure which includes a picnic dinner.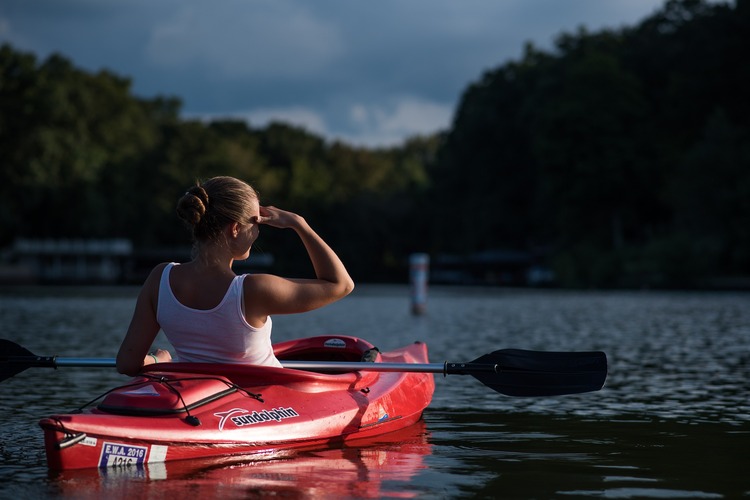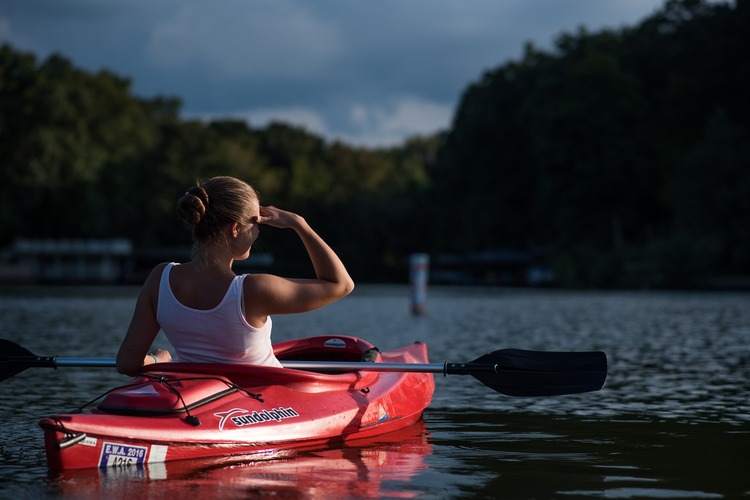 6. Admire the Airlie Gardens
This gorgeous property was turned into a garden back in 1884 and in 1999 with the collaboration of multiple groups, 67-acres of the garden were restored and opened to the public.
There are permanent gardens as well as rotating exhibits so there's always a pleasant surprise waiting for you. You'll find manicured gardens, seasonal flowers, and stunning live oaks here.
There is a butterfly house and native wildlife exhibit that showcases species native to North Carolina. You'll also find multiple pieces of artwork like sculptures, water features, and sometimes a rotating display of works from local artisans.
There is a small entrance fee for the property, but the beauty of this place is well worth it. Do bring sunscreen and water if you visit during the warmer months.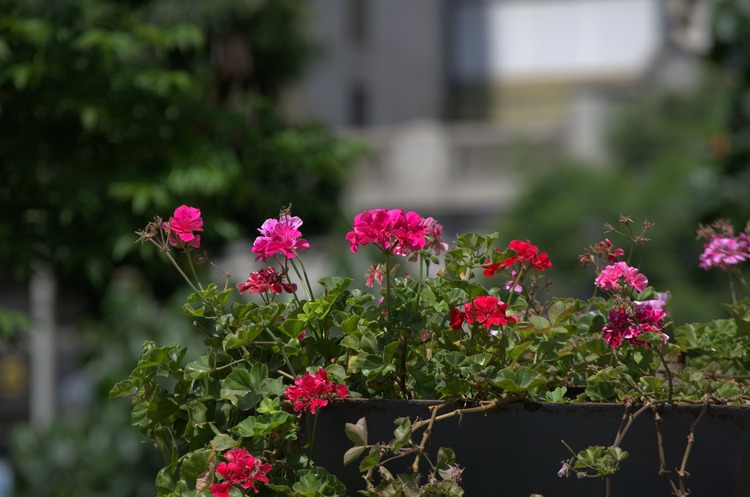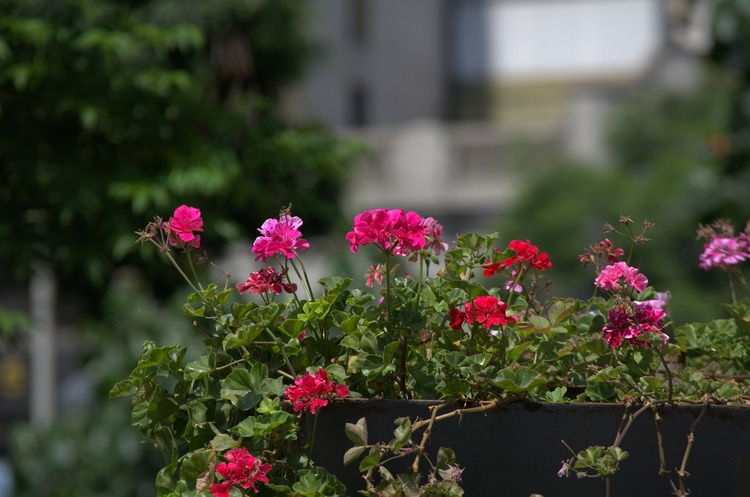 7. Hike around Carolina Beach State Park
You might not think of the beach as a hiking destination, but this state park may just change your mind about that.
There are plenty of hiking trails here that offer a unique perspective of this landscape. Another popular activity is boating. There are two public boat ramps and PaddleNC is open seasonally for kayak and SUP rentals.
This is also the perfect place to set up camp. They offer 79 campsites and four different cabins. Most of the campsites are in a wooded and shady area.
Many people love bringing picnics out here but please be sure to pick up after yourself. Be aware that there is no swimming out here due to the strong currents.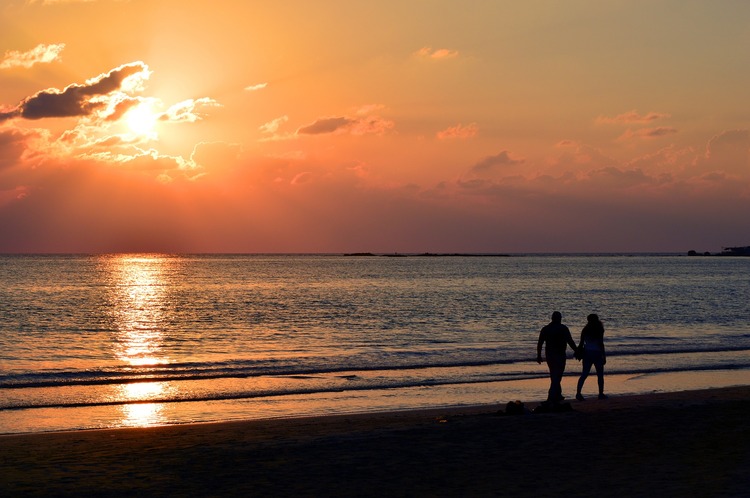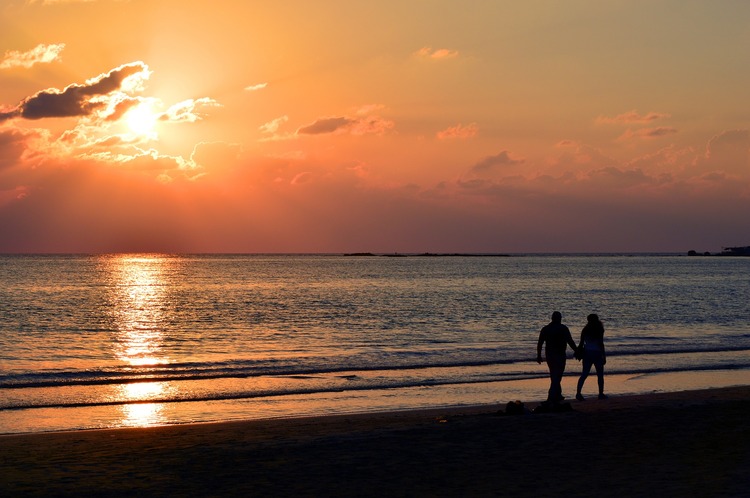 8. Tour the Bellamy Mansion Museum
If you love touring old homes, then do not miss this museum! The Bellamy Mansion was built between 1859 and 1861 by Dr. John D. Bellamy.
Between 1946 and 1994 the house was in various states of disrepair and used for different things like meetings, a wedding, and even an antique store in the basement.
In 1993 the house was donated to Preservation North Carolina which opened the home as a museum in 1994.
You can tour the entire house which is unique for a historic mansion as many times at least a few areas are closed off.
Before COVID you could take a guided tour of the home, but now they offer only self-guided and audio tours. The audio tour is streamed from your phone.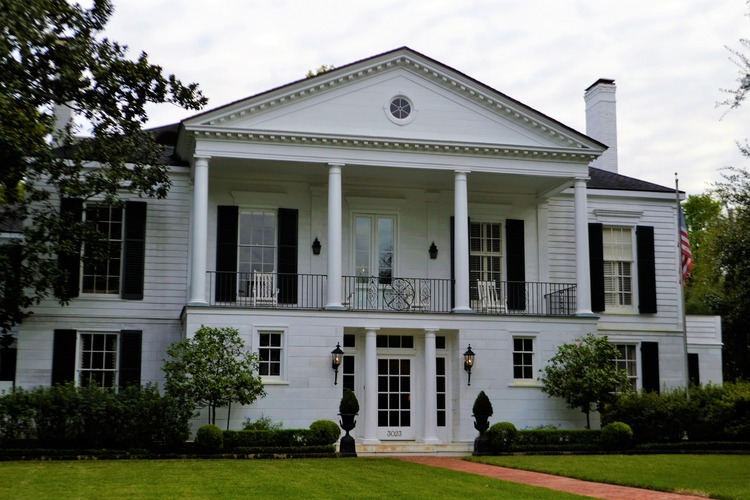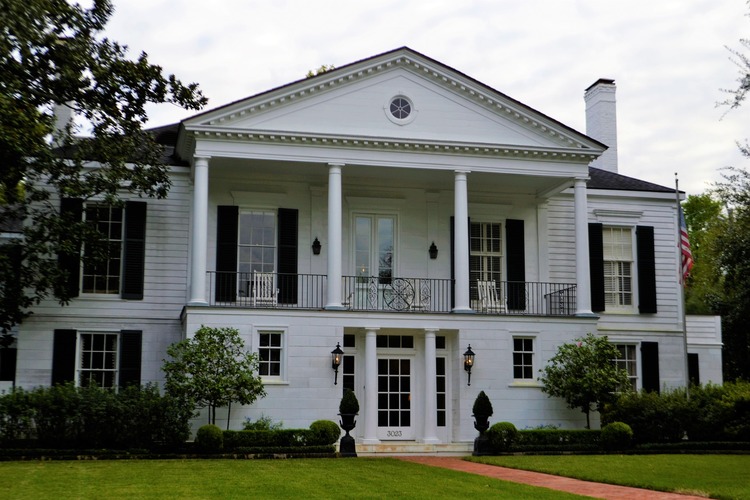 9. Spook yourself on a Wilmington Downtown Ghost Tour
Every state in the south must have a haunted city – South Carolina has Charleston, Georgia has Savannah, and North Carolina has Wilmington.
Haunted Wilmington is the most popular tour in the city and their Ghost Walk will take you to haunted homes and burial grounds in downtown Wilmington. The tour lasts about an hour and a half.
For those of you above the legal drinking age (21 in the US) you can also go on a Haunted Pub Crawl. This tour lasts two and a half hours and takes you through some of Wilmington's popular pubs while your guide tells stories of local ghosts and hauntings.
USA Today has placed Haunted Wilmington on their list of "Top 5 Ghost Walks in the US" so you really shouldn't miss this. Unless you're scared of ghosts.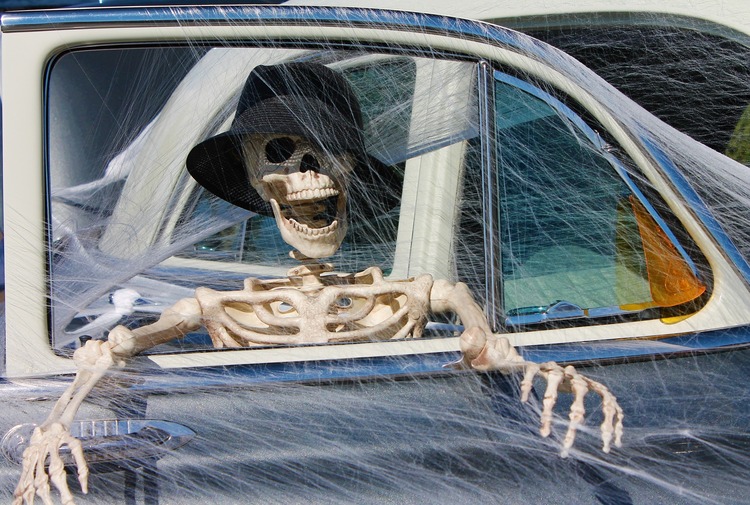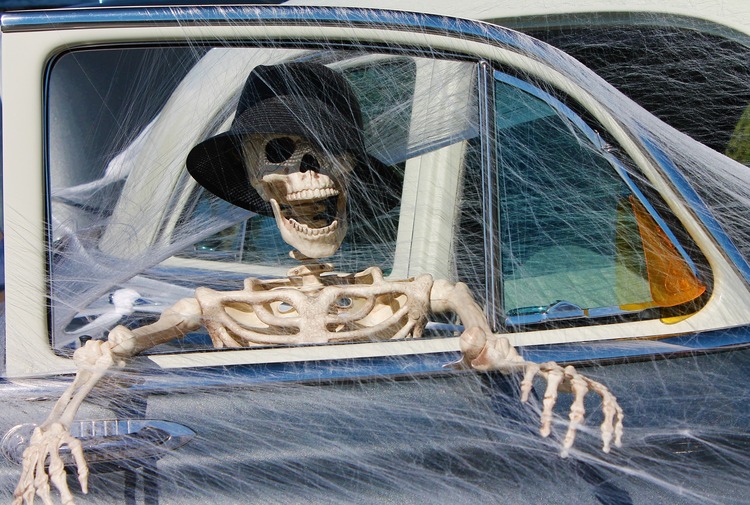 10. Find Film & TV Locations around Wilmington
Wilmington and the surrounding area have been a popular place for filming movies and TV Shows over the last couple of decades.
Shows like Dawson's Creek and One Tree Hill are the most popular TV shows that were filmed in Wilmington. You can find multiple filming sites to explore from both of these TV hits.
Popular movies filmed in the area include Safe Haven, The Longest Ride, Iron Man 3, and We're the Millers.
Wilmington's Tourism site has a great TV & Film location guide so you can easily find what you're looking for based on the place or show/movie name.
All of these tours are self-guided so watch the show or movies before you head out on vacation and you'll easily recognize the locations!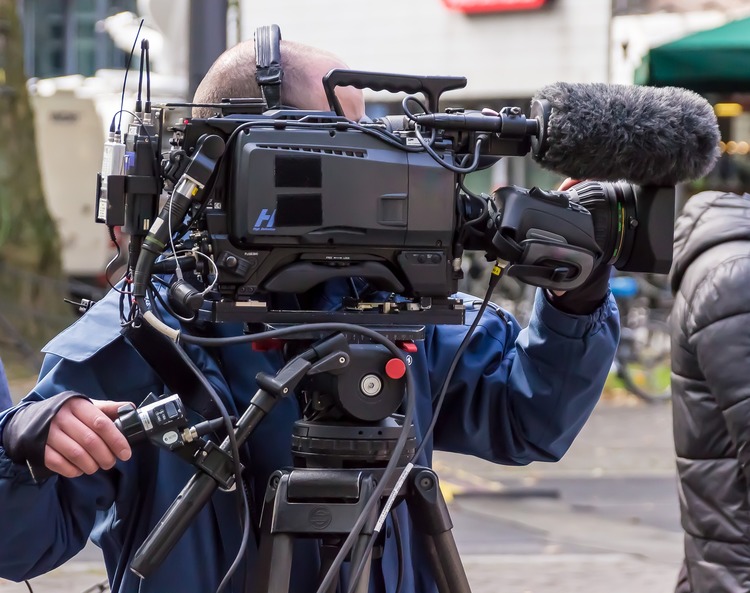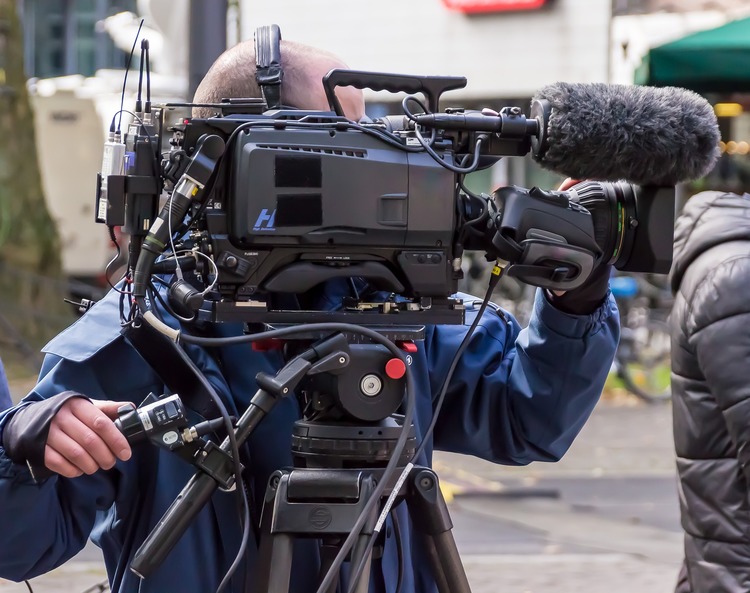 Map with the 10 Top Things to Do in and around Wilmington
So that you can better organize your travel itinerary, I created a map with the best attractions and tours in Wilmington and its surroundings. I hope it helps! Just click on the map below to zoom in.
Concluding…
Wilmington has a variety of indoor and outdoor activities so you're sure to be entertained your whole trip, no matter the weather.
This bustling city right next to the laid-back beaches also means there is plenty of nightlife and entertainment to enjoy during your trip. Not to mention all the delicious places to eat.
Any season is a good season to visit the beach so plan your trip soon!
Bio
Anna is a content creator for PaddlingSpace.com where you can find information on all things kayaking. She spends every possible moment in the outdoors with her husband and hiking buddy, Barley, her German Shepherd pup.
Planning your next trip?
Then don't forget travel insurance! You don't want to get stuck paying a ton of money and ruining your trip if you get sick or have an accident without travel insurance. WorldNomads is ideal for adventurous travelers, backpackers, or anyone looking to be protected during their trip. They cover almost every single activity you can image!
Already reserved your hotel or hostel? If not, we recommend Booking.com. They have a huge selection of hotels and hostels all over the world. Plus, in most cases, you can cancel your reservation without any costs up to a few days before the check-in date!
Still haven't booked your plane ticket and want to save big? Take a look at Kayak and Momondo. They are flight aggregators that combine several other ticket search websites to make it easier for you to compare prices and make sure you are getting the best deal.
And finally, will you need to rent a car during your trip? Then check out Rentalcar.com to search and compare car rental companies from all over the world on a single website. Then, you can find the cheapest price for the best car!