Last Updated on by Editor
Love to travel, but worried about the environmental impact you might be making? Well, don't despair! There are options for ways to make your holidays and trips more sustainable and kinder to the planet!
Over the years, sustainability has grown more mainstream and critical as people become more conscious of our relationship with the environment – including the way we produce, consume, and throw out things daily.
Many people are already accustomed to the ideas of reduce, reuse, recycle in their day-to-day life….but what about while traveling? Do you know what you can do to make your trips more sustainable?
Luckily, there are quite a few simple practices that any traveler can easily follow without having them get in the way of their trip. Want to know what they are? Then take a look at the list below with 10 ways to travel sustainably!
But first…
What does it mean to Reduce, Reuse, Recycle?
Before we get into the list of tips below, it's important to take a minute to talk about these 3 words that make up the "3 Rs of Sustainability."
Reduce: In other words, reduce excess consumption and consume sustainably. This means halting our mass consumption of goods and services and instead only consuming those we truly need.
Reuse: Why throw away something when we can reuse it? It might not have the same value anymore, but it can be repurposed for different things. For example, keeping plastic containers from yogurt or ice cream to store your leftover meals.
Recycle: Separating the trash into recycling at home, at work, and while traveling can make a big difference! In many countries, particularly in Europe, recycling is very normal and people are fined if they don't do it correctly.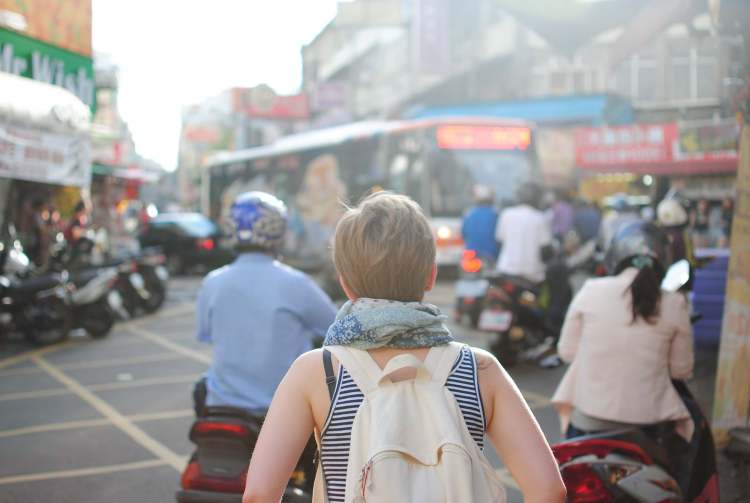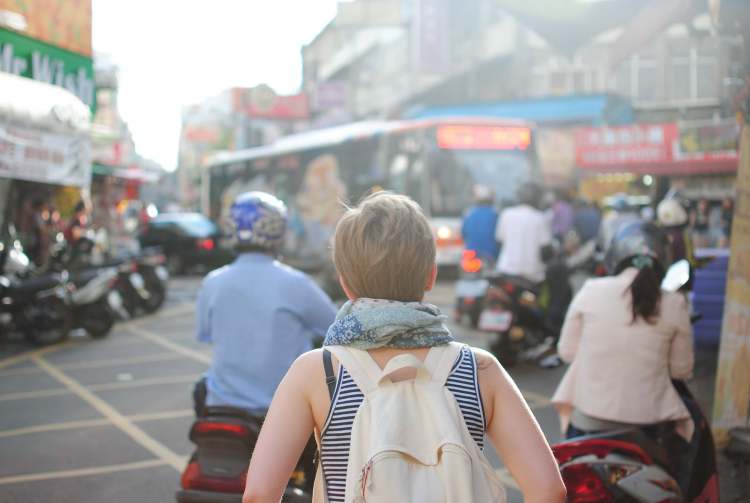 10 Tips for Traveling More Sustainably
Now, here's our list of 10 tips for responsible tourism to travel more consciously and adopt practices that help preserve our environment.
1. Carry your trash with you while traveling
The first tip on our list is about the trash we produce. Often, when we receive brochures or eat something with packaging, we can't find a trash can nearby. London is one example of a city that has very few trash cans in their touristic centers because of bomb threats.
In which case, your best bet is to hold on to your trash until you find somewhere to throw it out. If you normally walk around with a backpack or a purse, you can keep a small bag to separate and save this trash.
This tip is especially important if you're at the beach or hiking in the mountains where there normally aren't trash cans. If you're going to spend an entire day outside and you think you'll be producing trash of any kind, you need to make a point carry it out with you to leave the space as clean as possible.
2. Bring your own water bottle
One of the most essential items in any traveler's backpack is a water bottle, especially if you plan to walk a lot. However, many tourists don't carry one and simply buy one at a supermarket or restaurant while they're out, and then throw away the bottle once they finish with it.
And here's where we come back to the "3 Rs of Sustainability." A single water bottle (whether reusable or normal disposable plastic if you don't have a reusable one) can be used multiple times without being throw out after the first use.
Many cities and airports have drinking fountains with potable water, and you can often request bars and restaurants to fill up your water bottle for you.
Besides saving you money on water bottles, you'll also be reducing the amount of plastic trash you produce. So, make sure you always have a water bottle with you!
Note: obviously, this is more challenging if you're in a country where it's not safe to drink the tap water. In which case, the best tip I have is to buy a big gallon or liter water bottle to leave at your hotel, and then fill up your reusable bottle from these sources to carry around with you at the beginning of each day. This way, you don't have to buy another plastic bottle while you're out exploring.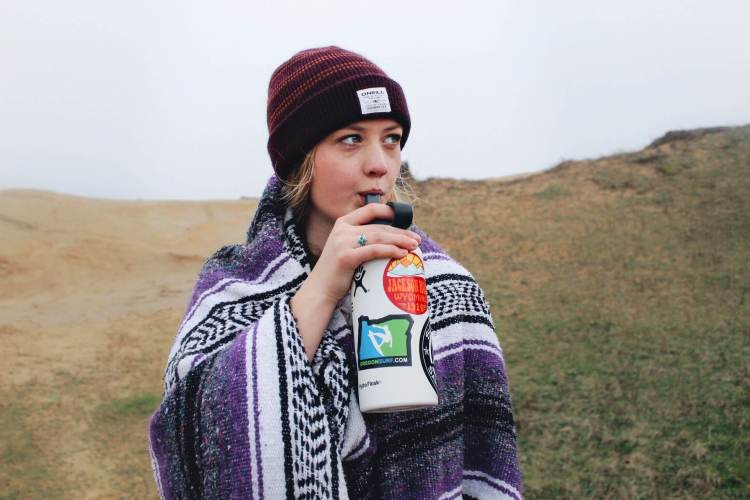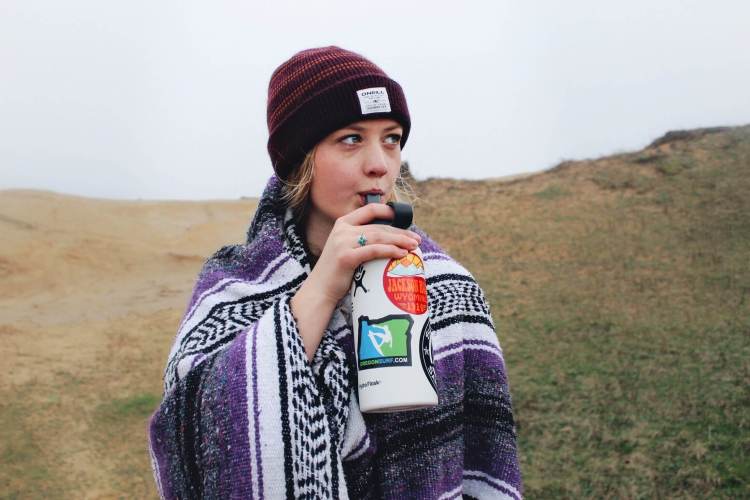 3. Put together a travel-friendly kit of reusable silverware & dishes
These days, there are a lot of items made specifically for green travel. Travel silverware kits, made of steel, plastic, or even bamboo, are one great example of this.
Although it may seem unusual, it's actually quite useful to have your own kit, especially when many restaurants only have disposable plastic cutlery.
Beyond silverware, you can even buy things like cups and pots that are flexible and don't take up a lot of space in your bag.
These types of tools can also be really great for camping when you have to bring all your supplies with you and won't have a place to throw away your trash.
And if you search, there is a huge number of eco-friendly gifts for hikers that you can find online.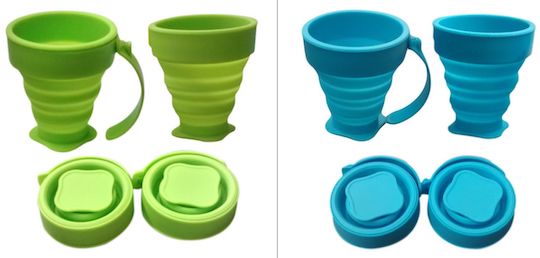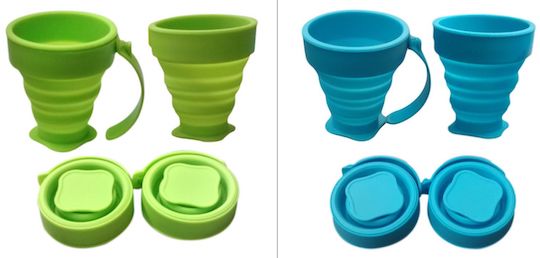 4. Reuse the towel at your hotel
Many hotels make towels available for their guests and often change them each day during their housekeeping services.
However, you really don't need a new clean towel each day and can save a lot of water by not making the hotel wash as many towels daily.
Normally, you'll find a "code," often to leave your towel hanging up somewhere rather than on the floor, for what to do if you'd like to reuse your towel rather than get a new one. Or if you prefer, you can also bring your own towel.
As you can see, these are small, very simple actions that can make a big difference on your trip!
5. Bring a reusable shopping bag with you
We've already talked about having your own water bottle and travel silverware kit, so now we'll talk about the importance of keeping a reusable shopping bag.
In many cities around the world, plastic bags at supermarkets are sold separately. In other words, they aren't included and you have to pay a bit extra for each one you get. In this case, having a reusable shopping bag (often made out of canvas or strong, thick plastic) lets you skip out on this small extra cost and avoid the excessive consumption of plastic bags. After all, what are you going to do with dozens of plastic bags during your trip?
One other nice benefit is that you can use this bag for everything and not just buying groceries. There are some pretty cool models out there that are styled to be used for many occasions.
In other words, you'll be bringing along a bag with 101 uses that takes up virtually no space in your suitcase.
6. Try to get around by public transportation, on foot, or by bike
There are always several options for exploring an area. But when you're traveling, some of those options are more eco-friendly than others.
So when you're planning your itinerary, see what you can do to focus on areas that you can get to on foot. Or if you don't want to walk, you can rent a bike or even a scooter. Many cities have easy rental programs all over the city available for a very reasonable price.
For longer trips, you'll of course need to take public transportation. And cars can be used as a last resort. Since public transportation was created to transport many people at once, unlike an Uber or a taxi, it emits less CO2 per person transported than cars do.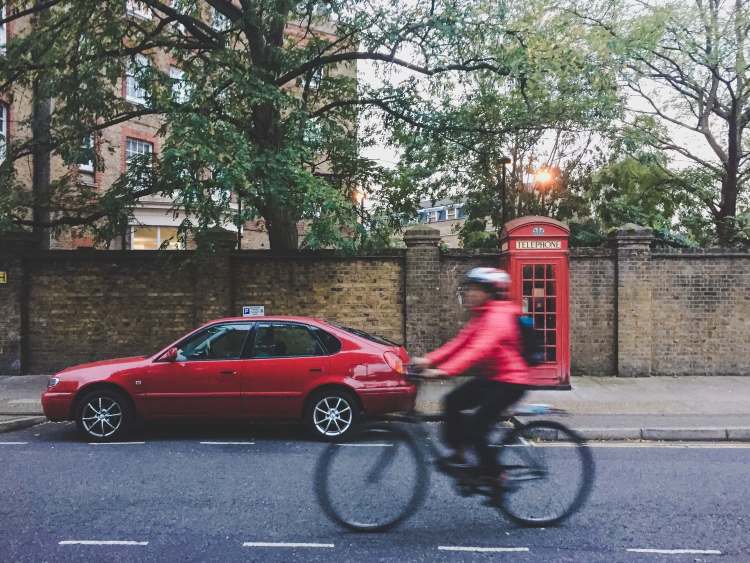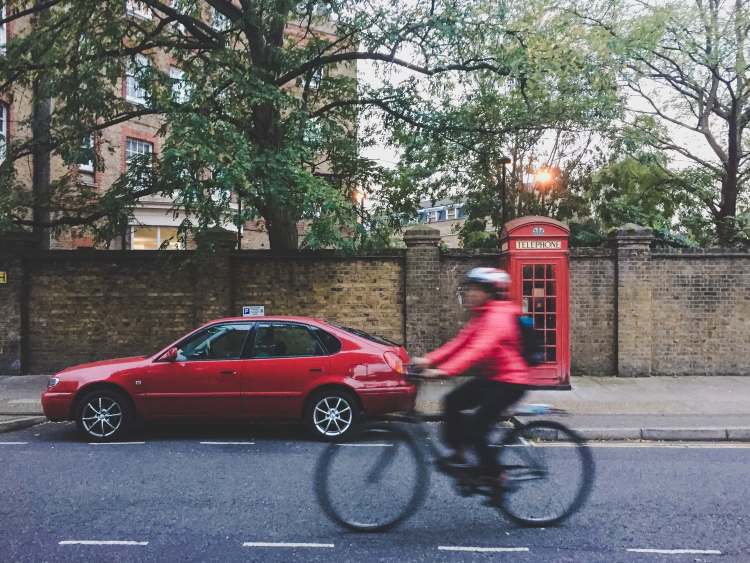 7. Use electronic boarding passes when flying
In the past, using a printed ticket was essential to get on a plane. But today, almost all airlines have mobile apps that allow you to download an electronic ticket that you can present on embarkation. Another benefit with these airline apps is that you can see your ticket without internet access. Although, simply saving your ticket in a PDF is normally enough.
Can you imagine how much paper could be saved on a flight if all the passengers used an electronic ticket? And, of course, this doesn't just apply to flights. Many train and bus companies now have the option for e-tickets as well. That's an easy way to reduce your carbon footprint during your vacation.
So before your trip, make sure to charge your phone and download the right app and your electronic ticket. That will also reduce the carbon footprint of your home.
8. Stay away from animal & wildlife tourism
Many parts of the world are known for their animal and wildlife tourism – shows with dolphins and whales, rides on elephants, photos with lions and tigers, and more.
But the truth is that most of these types of companies don't have legal certification and are often accused of animal maltreatment and abuse.
So, before purchasing a ticket to any type of animal/wildlife tourism, make sure the company is trustworthy, certified, and treats their animals well.
9. Support local economies
Supporting the local economy, rather than buying from big chains or international companies, is one of the best ways to travel green and help the tourism of the region you're visiting.
And luckily, there are quite a few ways you can do this. One option is to eat your meals in typical and traditional restaurants. Another is to join in on cultural events in the city.
And yet another major way to support local economies comes down to the souvenirs you buy (magnets, keychains, t-shirts, mugs, pens, etc.). The secret here is to make sure you're buying from local sellers rather than items that were imported en masse. This is true especially in small cities where a large portion of the locals live off of tourism.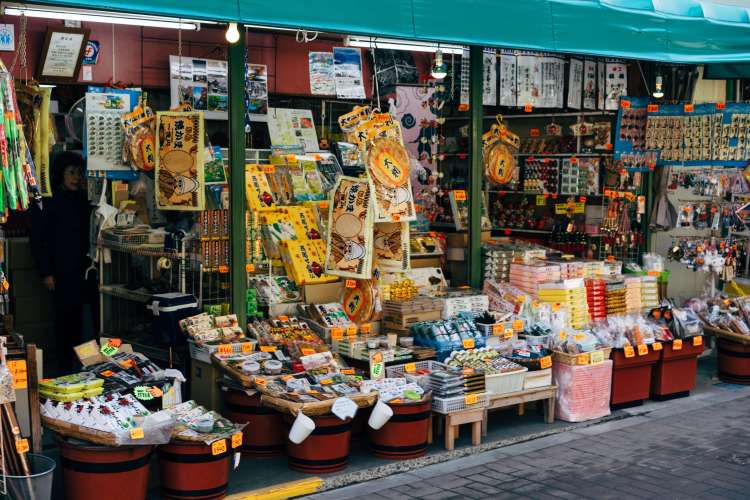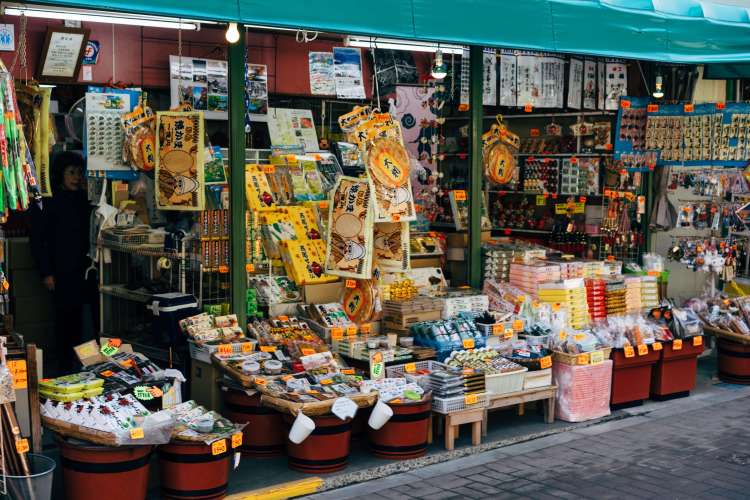 10. Look for airline companies that offer CO2 compensation programs
Although it's not yet super mainstream, some airlines have begun CO2 compensation programs. With these programs, a passenger can choose to offset the cost of their CO2 emissions for their flight (it's usually just an extra $10 or so). From there, whatever you pay will be redirected towards environmental projects.
TAP Air Portugal, for example, says passenger compensations help them support diverse projects around the world, like the preservation of the Amazon.
Ryanair, the European low-cost airline we all love to hate, also has a CO2 offsetting program, alongside a new environmental policy, that they reformulated in 2018.
Traveling by plane may be the most polluting form of transportation, but obviously we don't always have another option. In which case, there could be a benefit in choosing a company that says they are trying to do something to offset their environmental impact.
However, it's important to know that some people do challenge the efficacy of these programs and whether they actually do any good. So, I'll let you make your own decision on this here.
If you're curious, you can find some more details about the potential downfalls of airline carbon offsetting programs here.
Bonus tip: avoid unnecessary waste
My final bonus tip here is to avoid all unnecessary waste. This may be the simplest tip we have here, which is why I took it off the main list.
Avoiding unnecessary waste is a practice that can be adopted not only while traveling sustainably, but during our day-to-day lives.
To waste less water, we can take shorter showers or let management know if we see a leak.
To waste less food, we can only take what we'll actually eat or bring home the leftovers for later.
To waste less paper or trash, we can avoid unnecessary ticket printing and unrestrained use of disposable items like silverware and plastic bags.
Excellent choice of guided tours for sustainable tr

avel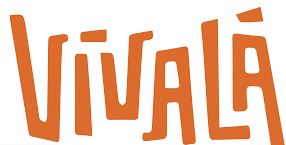 If you are looking for sustainable excursions, Vivalá is an outstanding company in this category. In the market for 6 years, this company came up with an innovative concept of combining tourism, volunteering, and sustainability in one place.
Vivalá's mission is to benefit and welcome Brazilian communities through tourism. This occurs through Volunteerism, where tourists work aligned with the communities visited to experience the local culture and promote improvements in that environment.
Before embarking on any Vivalá tour, it is necessary to go through an online training where the expected biodiversity, culture, and approaches will be covered.
By purchasing a tour with this company, not only will you ensure a rich learning experience and promote improvements in small communities, but you will also be helping local family businesses and helping to empower many micro-entrepreneurs.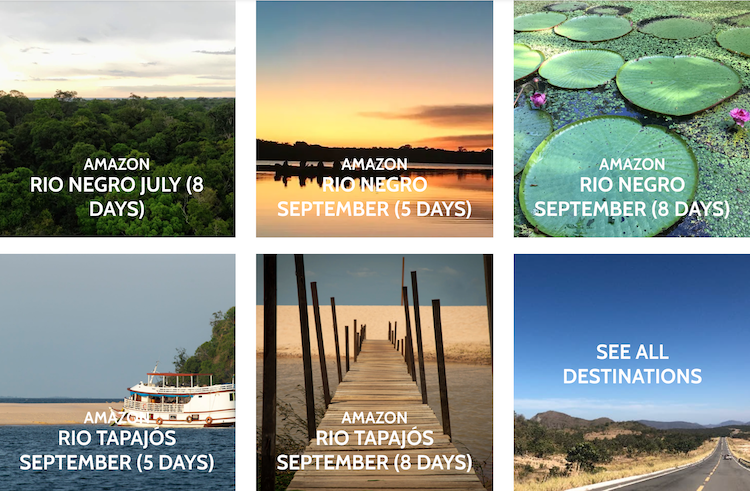 In summary…
10 simple tips for traveling more sustainably:
Carry your trash with you while traveling

Bring your own water bottle

Put together a travel-friendly kit of reusable silverware & dishes

Reuse the towel at your hotel

Bring a reusable shopping bag with you

Try to get around by public transportation, on foot, or by bike

Use electronic boarding passes when flying

Stay away from animal & wildlife tourism

Support local economies

Look for airline companies that offer CO2 compensation programs
In conclusion…
As small as these tips may seem, they can all have pretty significant impacts on our planet! After all, it's very important to be conscious about our relationship with the environment and how our travel affects it.
But as you can see, there are plenty of ways we can travel more sustainably with easy tips that don't negatively impact our trips. The goal here is for the tips to become habits that become more normal with each new destination.
And remember: think globally, act locally!

Now let me know your thoughts. Have you already adopted these habits? Or do you have another tip for traveling more sustainably? Or perhaps you have another travel-related question? Let me know in the comments area below and I'll get back to you!

Planning your next trip?
Then don't forget travel insurance! You don't want to get stuck paying a ton of money and ruining your trip if you get sick or have an accident without travel insurance. WorldNomads is ideal for adventurous travelers, backpackers, or anyone looking to be protected during their trip. They cover almost every single activity you can imagine! Plus, you can have a 5% discount with the coupon code comfort5.
Already reserved your hotel or hostel? If not, we recommend Booking.com. They have a huge selection of hotels and hostels all over the world. Plus, in most cases, you can cancel your reservation up to a few days before the check-in date without any costs!
Still haven't booked your plane ticket and want to save big? Take a look at Kayak and Momondo. They are flight aggregators that combine several other ticket search websites to make it easier for you to compare prices and make sure you are getting the best deal.
And finally, will you need to rent a car during your trip? Then check out Rentalcar.com to search and compare car rental companies from all over the world on a single website. Then, you can find the cheapest price for the best car!