Last Updated on by Talita
Are you planning your first trip to Germany? Well, you came to the right place!
Germany is a captivating country with rich history and culture as well as breathtaking landscapes.
As Germans, we know that many things in Germany might be a little bit different than in other countries. We also added some useful phrases in German, which you hopefully find helpful.
Therefore, we have compiled a list of the ten things to know before traveling to Germany.
So, let's dive right in!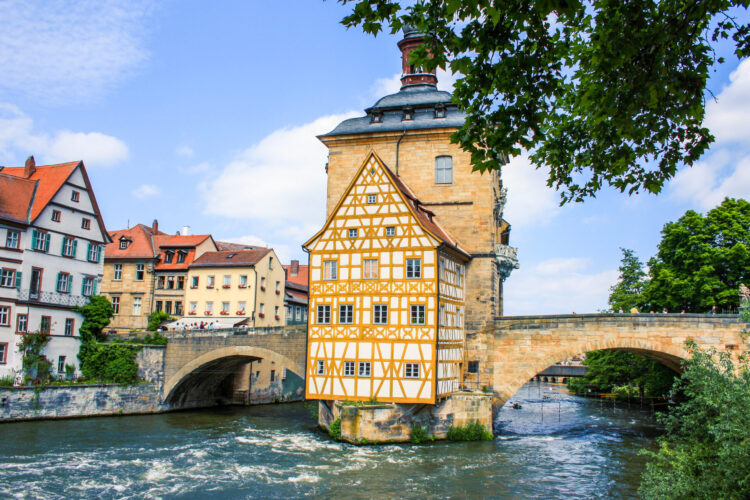 10 Things to know before traveling to Germany
1. Cash is king in Germany: Carry some cash with you
Larger establishments in Germany widely accept credit cards. However, it's important to note that smaller shops, cozy cafes, and local markets often prefer cash, or in some cases, they may only accept cash.
You may come across signs that say "Nur Bargeld," which means "Cash only." Despite Germany being a progressive country, the culture of using cash still holds strong.
Therefore, it's always a good idea to carry some Euros with you to ensure that you can make purchases wherever you go. Getting cash is convenient. ATMs are mostly everywhere, also referred to "Geldautomat," in German.
Please don't exchange your money at the airport, as the rates tend to be unfavorable. So take your credit card and withdraw cash as needed.
2. Escalator etiquette: Stand on the right side and walk on the left side
When you visit cities like Berlin, Hamburg, or Munich for the first time, chances are you'll rely on the subway system to navigate the city. We want to ensure that you have a smooth experience, so here's an important unwritten rule to keep in mind: stand on the right side and walk on the left side. This allows those in a hurry to pass by passengers who stand on the escalator.
In fact, there's even a German saying for it: "Rechts gehen, links stehen," which translates to "Stand on the right and walk on the left." It's a small gesture that Germans really appreciate.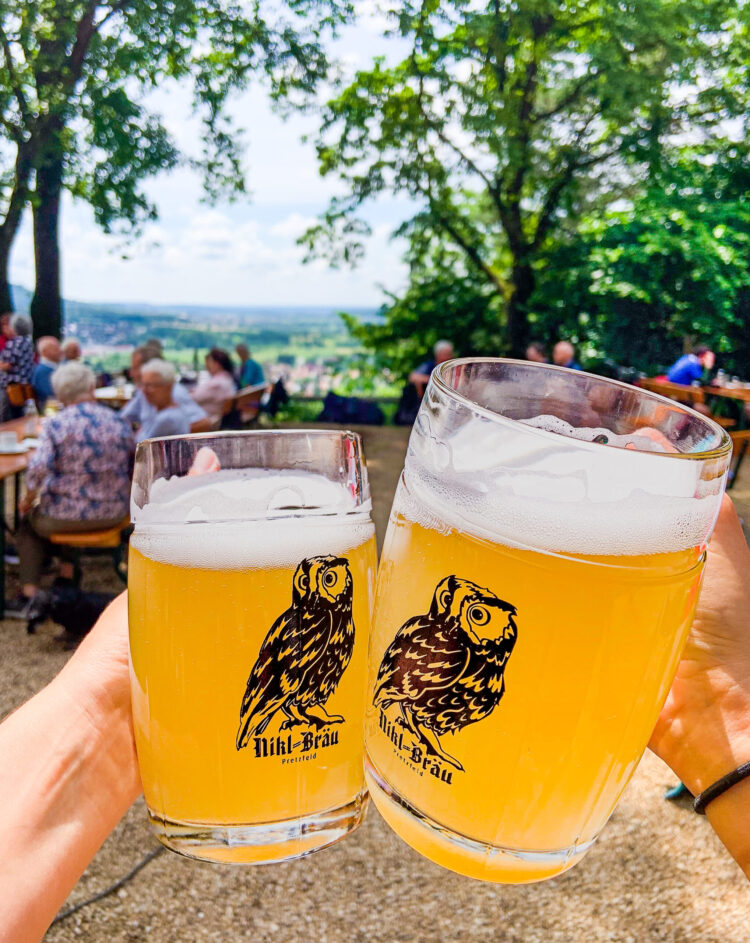 3. Deposit system (Pfandsystem)
One thing you'll likely notice when purchasing beverages in Germany is that they cost 8 or 25 cents more than the price tag indicates in the supermarket.
Why, you may ask?
Well, that's because of the deposit system for glass and plastic bottles, known as "Pfand" in German.
This deposit system applies to bottles, cans, and containers marked with a specific symbol. When you return the empty container to a designated machine in the supermarket, you'll receive a refund of the deposit. To locate the deposit container, ask in the supermarket, "Wo ist der Pfandautomat?" which means "Where is the deposit machine?"
Once you find it, you'll insert each bottle one by one and receive a coupon. You can give it to the cashier and get the cash back or you can use it when buying your groceries.
One more tip regarding beverages in Germany: You may know that Germany is famous for its beer culture. Don't miss out on visiting a beer garden and trying the refreshing German beer. If you prefer a sweeter taste, give "Radler" or "Alster" a try. It's beer mixed with lemonade and is one of the most refreshing beverages you can enjoy on a hot day. If you like it, you can even make German lemon beer by yourself at home.
4. Make use of Google Translator
Even though English is taught in schools from the 5th grade onwards, you may still come across people who either cannot or prefer not to speak English.
This can pose a language barrier challenge, but no worries! In Germany, Google Translator will be your companion.
Google Translator allows you to communicate with locals, decipher signs, navigate menus, and even seek guidance from your fellow travelers.
Once you´ve installed the app on your phone, you can take full advantage of its real-time translation feature.
Another tip for Google Translate: Make sure to download the languages you need in the app. This way you'll be able to access translations for the languages you've downloaded, even without having internet connectivity.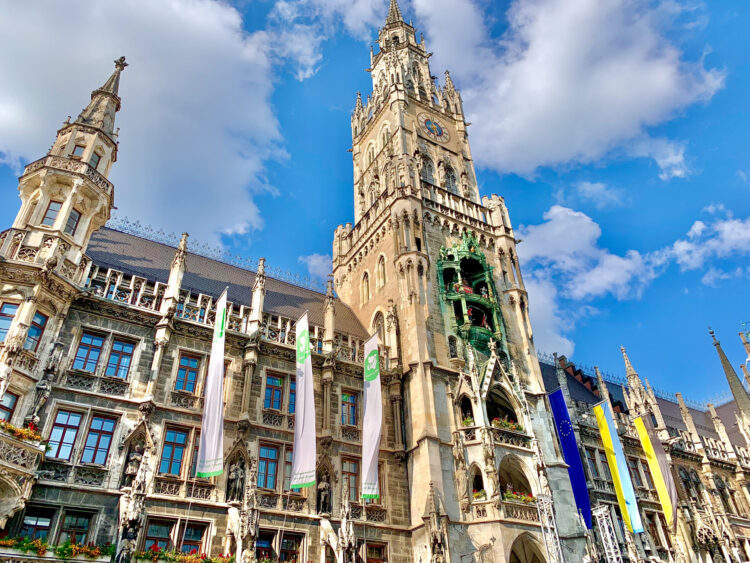 5. Germans are very punctual, but the German train system is not
Germans are known for their punctuality. Arriving on time for appointments is very important to Germans.
However, regarding the German train system, things may not always run as smoothly as clockwork, unfortunately.
Delays can occur. Well honestly, they occur often. There´s an app called DB app (Deutsche Bahn App) you can use to find connections and stay updated on delays, schedule changes or disruptions.
If you find yourself lost or in need of assistance, don't hesitate to approach another traveler, a "Schaffner" (= train conductor) of Deutsche Bahn or visit the Deutsche Bahn service counters inside bigger train stations. They are knowledgeable and will be happy to help you with any questions or directions you may need.
If you need to change trains and go to another platform within the station, we recommend selecting connections that offer enough time for this. Typically, about 15 to 20 minutes should be adequate. This way you can reach your connecting train without feeling rushed. Moreover, if your train is late, you have a time buffer and are more likely to catch your connecting train.
6. There are two Frankfurts – Make sure you are going to the "right one"
Guess what? Germany is home to not just one, but two cities named Frankfurt!
One of them is Frankfurt am Main, located in the state of Hessen, which is in western Germany. Frankfurt am Main serves as a significant financial and transportation hub and is a bustling metropolis known for its skyline dominated by skyscrapers.
In Frankfurt am Main, you can visit world-class museums such as the Städel Museum and the Museum of Modern Art, or take a stroll along the scenic riverbank of the Main River.
Frankfurt am Main is also known for its major international airport, making it a key travel destination for both domestic and international flights. The Frankfurt Airport is one of the busiest airports in the world and connects Frankfurt am Main with numerous cities around the globe.
On the other hand, we have Frankfurt (Oder), a charming city in the eastern part of Germany. This smaller city offers a relaxed and laid-back atmosphere. In Frankfurt (Oder) you can explore the historic Old Town, see beautiful architecture and visit notable landmarks like the Marienkirche and the Kleist Museum. Nature enthusiasts can enjoy the greenery of the Oder River and its surrounding parks.
So double-check your destination to make sure you are traveling to the "desired" Frankfurt.
7. Neuschwanstein is not the only castle in Germany
Many tourists have their hearts set on visiting Neuschwanstein during their first trip to Germany. And yes, it's gorgeous!
However, Neuschwanstein is just the tip of the iceberg when it comes to Germany's magnificent castles. With over 25,000 castles spread across the country, there's a high chance that the next castle is right behind you.
Neuschwanstein is undeniably breathtaking, as it served as the inspiration for Disney's Cinderella castle. Did you know that you can actually see Neuschwanstein without a ticket?
Consider also visiting Castle Eltz or the Heidelberg Castle perched above the historic city of Heidelberg. Another gem is Sanssouci, located in Potsdam, with its exquisite gardens and opulent architecture.
Each castle has its own unique story. So, while Neuschwanstein is a must-visit, be sure to explore the variety of castles Germany has to offer.
8. Germany has very good tap water
You don't need to worry about the quality of drinking water in Germany. Tap water is safe and of excellent quality.
Many Germans carry a reusable water bottle and refill it with tap water. Not only is it convenient and cheap, but it's also an environmentally friendly choice that helps reduce plastic waste.
Speaking about water, one thing to be aware of: sparkling water is quite common in Germany. If you visit a restaurant and order "water," there's a good chance you get sparkling water. If you don´t like sparkling water, order tab water or "Stilles Wasser," which translates to "quiet water".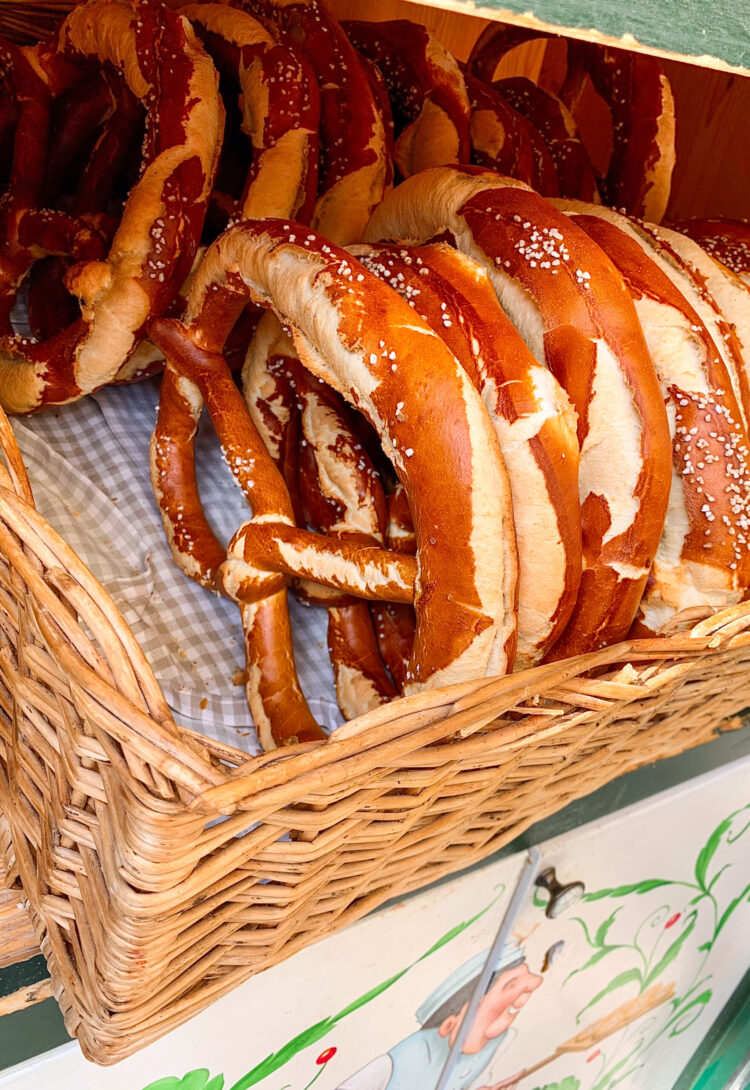 9. Shops are Closed on Sundays
Ah, Sundays in Germany! It's a day when you'll quickly notice that the majority of shops, including supermarkets and retail stores, are closed. Make sure you get your groceries and other shopping done between Monday and Saturday, typically from 8:00 am to 10:00 pm. Do note that some shops may close earlier, around 7 pm, even on weekdays.
But in general, restaurants and bakeries are open also on Sundays. So, you'll still have plenty of options to dine out and enjoy a meal. Additionally, you can find small shops in some gas stations and railway stations where you can purchase snacks and other essentials if needed.
10. German bakeries are a good option for budget-travelers
Speaking of bakeries: German bakeries are heaven for budget travelers seeking affordable food options. One of the reasons why they are a good choice is their wide selection of "Belegte Brötchen" = filled bread rolls. These buns are perfect for a quick and satisfying meal on the go. You can choose from a variety of toppings, such as cheese, cold cuts, spreads, and fresh vegetables.
Moreover, German bakeries are not just about bread and pastries. Many of them also offer a range of other delicious treats, such as pretzels, cakes, and cookies. Don't miss the chance to try a traditional German pretzel, known as "Brezel" or "Brez'n". These soft and chewy snacks are often sprinkled with coarse salt and can be enjoyed plain or with butter.
Another tip for budget travelers is to visit bakeries towards the end of the day. Many bakeries offer discounts on their products in the late afternoon or evening to sell off their remaining stock. This is a great opportunity to grab some tasty treats at a reduced price.
Lastly, don't forget to try the regional specialties that vary from one German region to another. Each region has its own unique bread and pastry creations that are worth exploring. Our recommendation: Try the famous Black Forest cake from the Black Forest region. It consists of layers of chocolate sponge cake, whipped cream, and cherries, topped with chocolate shavings. It´s quite rich but so delicious.
Final thoughts: Things you should know before visiting Germany
Remember to keep some cash handy, as it's still widely preferred in certain establishments. Standing on the right side and walking on the left side on the escalator is highly appreciated. And remember to bring your bottles to the Pfandautomat to get your deposit back.
Google Translator is a very handy tool, especially its offline feature, to overcome language barriers. Be prepared for potential train delays with enough time and a good dose of humor. And of course, double-check your destination when it comes to Frankfurt!
Take delight in exploring the abundance of castles, quench your thirst with refreshing tap water, and plan your shopping accordingly, considering Sunday closures.
And German bakeries are the best tip to enjoy delicious and cheap bread rolls, cake and cookies.
We hope that our tips help you to plan your first trip to Germany! We wish you a wonderful vacation in Germany with many memorable experiences.
Gute Reise und enjoy to Germany!
FAQ: Things to know before traveling to Germany
Is it necessary to speak German when visiting Germany?
While knowing some basic German phrases can be helpful, many Germans speak English, especially in tourist areas. English is widely understood in hotels, restaurants, and attractions. However, it's always appreciated when visitors make an effort to learn a few German words and phrases.
When is the best time to visit Germany?
Germany offers something for every season. Summer brings pleasant weather and outdoor festivals. However, it can also get really hot and crowded – two things you may not want during your holidays!
Spring offers blooming landscapes, while autumn showcases beautiful fall colors. Winter brings festive Christmas markets and opportunities for winter sports.
How can I travel around Germany?
Germany has an excellent transportation system. You can easily explore the country by train, which offers extensive coverage. Buses are also a convenient option for shorter distances or reaching remote areas. Major cities have efficient public transportation networks, including trams and subways. Renting a car provides flexibility for exploring rural regions.
What are some must-visit attractions in Germany?
Germany boasts numerous iconic attractions. Don't miss the fairy-tale-like Neuschwanstein Castle, the historic Brandenburg Gate in Berlin, the Cologne Cathedral, the romantic Rhine Valley, and the lively beer gardens of Munich. Other highlights include the Black Forest, Heidelberg Castle, the Berlin Wall, and the little towns along the Romantic Road.
Are there any cultural customs or etiquette I should be aware of?
Germans value punctuality, so it's important to arrive on time for appointments and tours. When greeting someone, a firm handshake is customary. To blend in with the locals, remember to say "Prost!" (Cheers!) before taking a sip during a toast at social gatherings.
Authors Bio:
Anna and Anne are the founders of Germany Things To Do. They are German globetrotters, a LGBTQ couple, passionate travelers, coffee lovers and your local guides for your next vacation in Germany!
Social Media Links:
https://instagram.com/perspektivan.de
https://www.facebook.com/Perspektivan.de
https://www.pinterest.de/perspektivan/
Planning your next trip?

Then don't forget travel insurance! You don't want to get stuck paying a ton of money and ruining your trip if you get sick or have an accident without travel insurance. WorldNomads is ideal for adventurous travelers, backpackers, or anyone looking to be protected during their trip. They cover almost every single activity you can image! Plus, you can have a 5% discount with the coupon code comfort5.

Already reserved your hotel or hostel? If not, we recommend Booking.com. They have a huge selection of hotels and hostels all over the world. Plus, in most cases, you can cancel your reservation without any costs up to a few days before the check-in date!

Still haven't booked your plane ticket and want to save big? Take a look at Momondo. It's a flight aggregator that combines several other ticket search websites to make it easier for you to compare prices and make sure you are getting the best deal.

And finally, will you need to rent a car during your trip? Then check out Rentalcar.com to search and compare car rental companies from all over the world in a single website. Then, you can find the cheapest price for the best car!