Last Updated on by Talita
Europe, a continent drenched in history, beckons travelers to embark on a journey through time. Cobblestone streets pave the way to tales of yesteryears, and within this enchanting landscape, Europe's magnificent castles reign supreme.
These architectural marvels not only preserve the past but also unveil awe-inspiring vistas of their surroundings. Among the multitude of castles gracing Europe's map, ten extraordinary fortresses emerge as essential destinations. From Portugal's National Palace of Pena, a vibrant testament to history's embrace, to the venerable Prague Castle in the Czech Republic, each castle invites exploration.
These resplendent structures epitomize Europe's historical tapestry and promise unforgettable experiences for those who embark on their storied journeys.
1. National Palace of Pena, Portugal
Nestled amidst the verdant Sintra Mountains just beyond Lisbon, the National Palace of Pena beckons as a real-life fairytale. Often hailed as the "crown jewel of Portugal," this mesmerizing castle seamlessly blends Romanticism, Neo-Gothic, and Moorish architectural elements.
As visitors approach, they are met with a kaleidoscope of colors adorning the palace – vivid reds, yellows, and blues – rendering it an artistic masterpiece. Situated within an expansive park, the Pena Palace boasts a captivating landscape garden replete with winding pathways, concealed caves, and tranquil lakes.
This park, a haven of lush greenery and diverse flora, creates a serene ambiance, perfect for leisurely walks and picturesque picnics. From the palace's terraces, the panoramic vistas of Sintra are truly awe-inspiring, making it a dream destination for photography enthusiasts. Book your Park and National Palace of Pena tickets and explore this remarkable park with ease.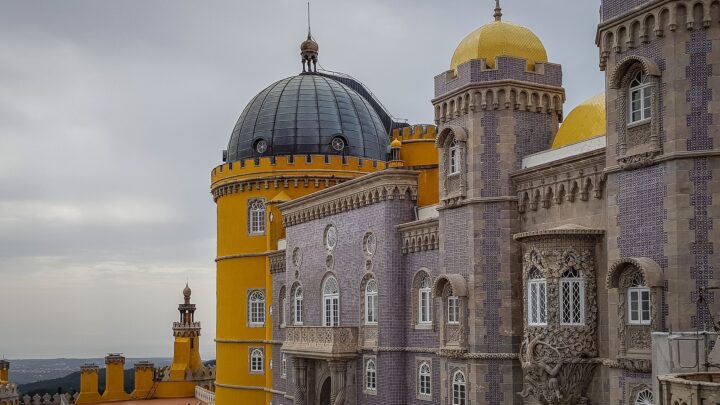 2. Neuschwanstein Castle, Germany
Often dubbed the "Fairytale Castle," Neuschwanstein Castle in Bavaria, Germany, is a symbol of romanticism and architectural grandeur. Commissioned by King Ludwig II of Bavaria in the 19th century, this castle was the inspiration for Disney's Sleeping Beauty Castle.
Nestled amidst the Bavarian Alps, Neuschwanstein offers breathtaking views of its surroundings. The castle is surrounded by lush forests and features picturesque bridges and trails, making it an ideal destination for nature lovers and hikers.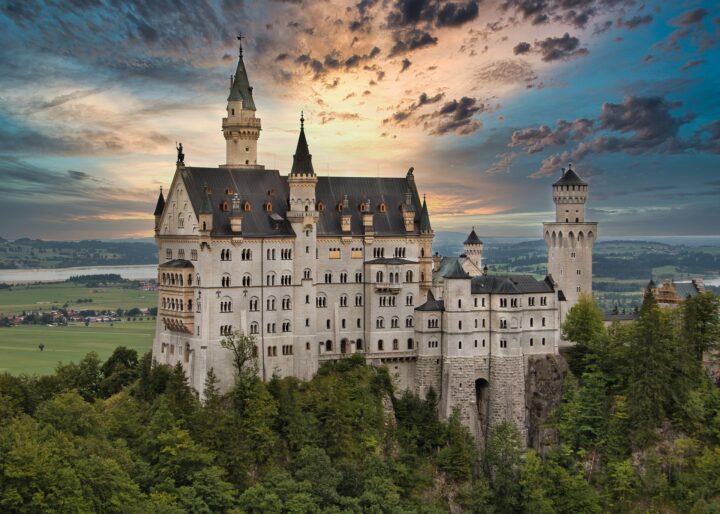 3. Prague Castle, Czech Republic
Dominating the skyline of the historic city of Prague, the Prague Castle is not just a castle but an entire complex. It is the largest ancient castle in the world, covering an impressive 70,000 square meters. This architectural marvel has witnessed over a thousand years of history, serving as the seat of power for Czech rulers, emperors, and presidents.
Inside the castle, you can explore its numerous buildings, including the stunning St. Vitus Cathedral, the Old Royal Palace, and the colorful Golden Lane. The castle offers panoramic views of the picturesque city of Prague, especially when illuminated at night. A visit to this castle is like stepping back in time, and it provides a deep insight into the rich history of the Czech Republic.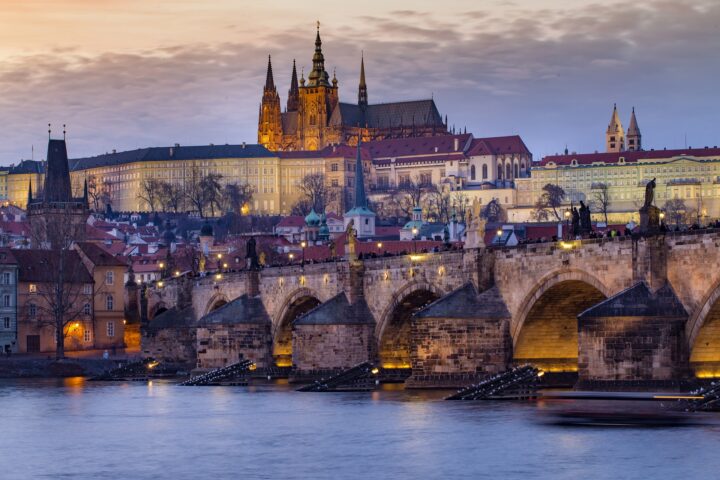 4. Bran Castle, Romania
Known as "Dracula's Castle," Bran Castle in Romania is a hauntingly beautiful fortress perched on the border between the regions of Transylvania and Wallachia. While the connection to Bram Stoker's Dracula is tenuous at best, the castle's Gothic architecture and eerie ambiance make it an intriguing destination for lovers of the macabre.
The castle is surrounded by a lush parkland, making it a great place for a leisurely stroll. It offers stunning views of the Carpathian Mountains, and its rich history is steeped in mystery and legends.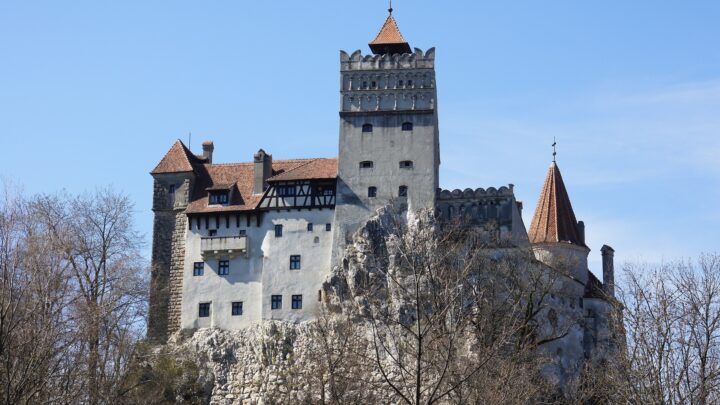 5. Château de Chambord, France
The Château de Chambord in the Loire Valley of France is a masterpiece of the Renaissance era. Its distinctive French Renaissance architecture, characterized by its intricate turrets and spires, is truly awe-inspiring. Set within a vast park, the castle is surrounded by a 13,000-acre forest, creating a serene and peaceful environment. Visitors can explore the meticulously designed French gardens and enjoy a leisurely walk along the Cosson River. The Château de Chambord is not just a castle; it's a testament to the opulence and creativity of its time.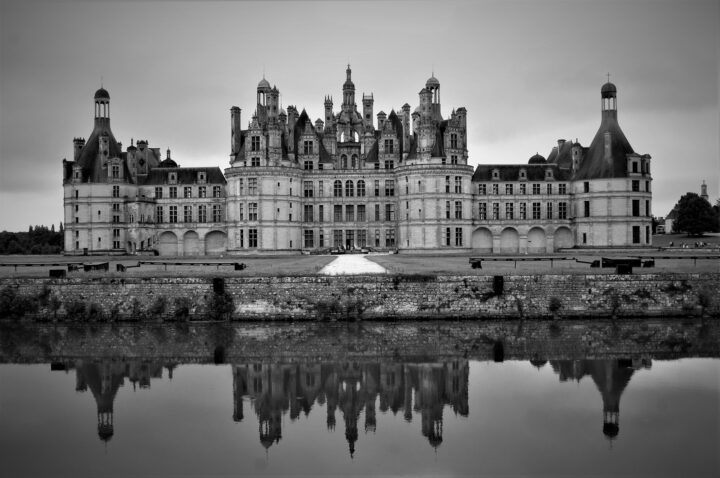 6. Alhambra, Spain
The Alhambra in Granada, Spain, is a mesmerizing blend of Islamic and Christian architecture, showcasing the rich history of Spain's Andalusia region. This UNESCO World Heritage Site is renowned for its intricate stucco work, colorful tiles, and lush gardens. The Generalife Gardens, part of the Alhambra complex, offer a peaceful retreat with beautifully landscaped gardens, fountains, and courtyards. Strolling through the Alhambra's grounds transports visitors to a time when Moorish Spain flourished.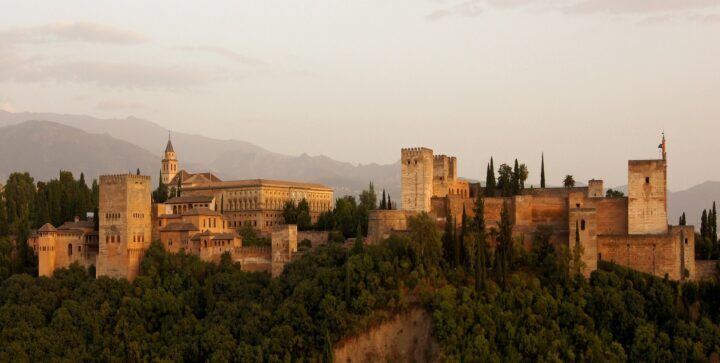 7. Hohenzollern Castle, Germany
Perched atop a hill in the Swabian Alps of Germany, Hohenzollern Castle is an imposing fortress that offers sweeping views of the surrounding countryside. This castle has been rebuilt several times over the centuries and stands as a symbol of German heritage and royalty. The castle's location makes it a fantastic destination for hiking and enjoying the natural beauty of the region. Visitors can explore its towers, chapels, and courtyards, all while taking in panoramic vistas of the rolling hills below.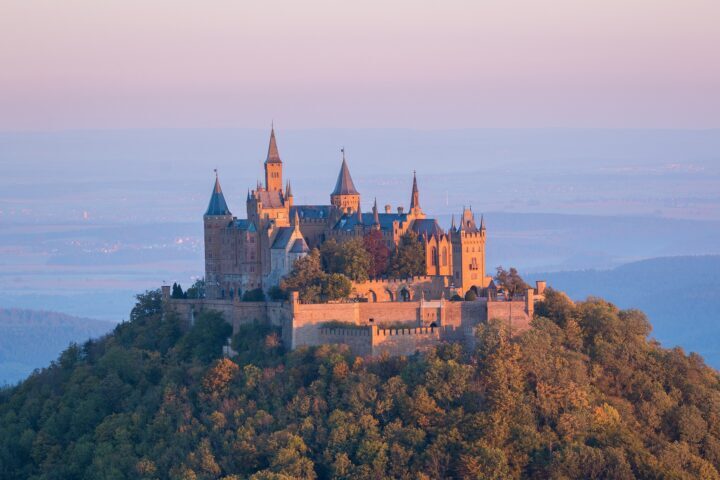 8. Edinburgh Castle, Scotland
Overlooking the historic city of Edinburgh, Scotland, Edinburgh Castle is an iconic fortress with a history dating back to at least the 12th century. Perched atop Castle Rock, it is a symbol of Scottish power and history. Within the castle walls, visitors can explore the Crown Jewels of Scotland, the Stone of Destiny, and the Royal Palace. The Esplanade, a large open space in front of the castle, is often used for military parades and events and provides a commanding view of the city.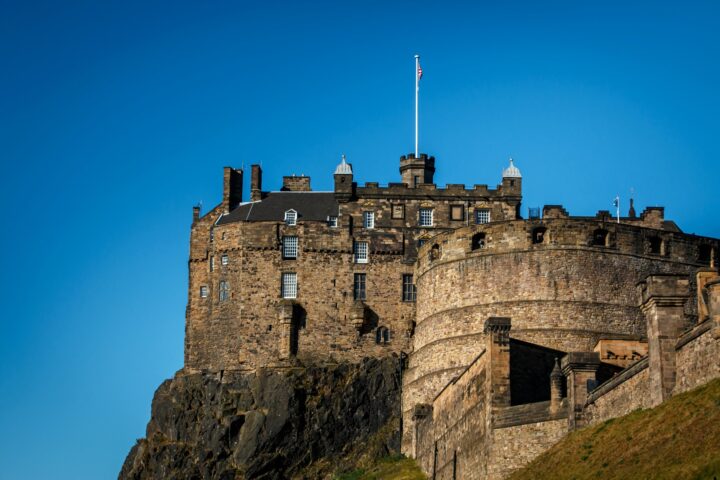 9. Alcázar of Segovia, Spain
The Alcazar of Segovia in Spain is a medieval fortress that appears to have been plucked straight from a fairy tale. Its unique design features a towering keep, multiple turrets, and a distinctive boat-shaped roof. Surrounded by lush gardens, this castle offers a serene escape from the bustling streets of Segovia. The castle's interior is equally impressive, with richly decorated rooms and a breathtaking view from the Tower of John II.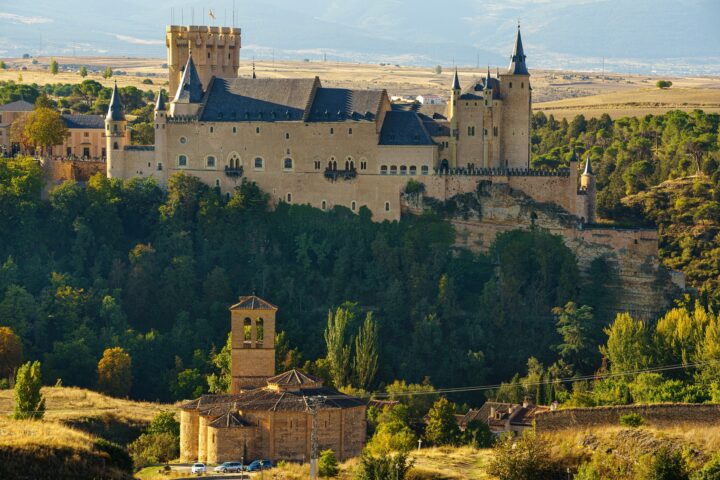 10. Blarney Castle, Ireland
Located near Cork in Ireland, Blarney Castle is famous for one thing above all else—the Blarney Stone. Legend has it that kissing the Blarney Stone endows one with the gift of eloquence. Whether or not you believe the legend, the castle itself is a historic gem.
Set in a picturesque park, the castle's gardens are a delight to explore, featuring vibrant blooms, tranquil ponds, and meandering paths. The climb to the top of the castle rewards visitors with panoramic views of the Irish countryside.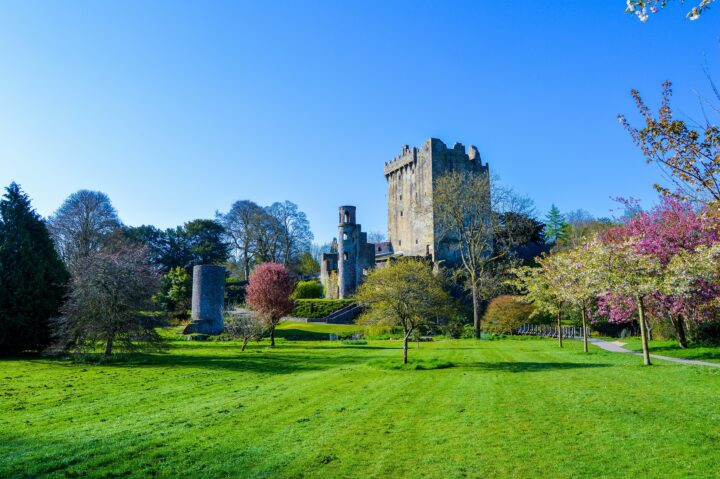 In conclusion…
Europe's rich and diverse history has left a legacy of magnificent castles that continue to captivate and inspire travelers from around the world. From the fairytale-like Neuschwanstein Castle in Germany to the historic Edinburgh Castle in Scotland, each of the ten castles on our list offers a unique glimpse into the continent's past and a chance to immerse oneself in the grandeur of medieval and Renaissance architecture.
Whether you're an architecture enthusiast, a history buff, or simply seeking a touch of magic and romance, Europe's castles have something to offer every traveler. As you embark on your castle-hopping adventure, remember to respect these cultural treasures and the communities that surround them.
By preserving these magnificent structures, we can ensure that future generations will have the opportunity to marvel at their beauty and wonder.
So, whether you're dreaming of exploring the iconic castles of France, the mysterious castles of Romania, or the rugged fortresses of Ireland, Europe's castles await your discovery. Each one tells a story, and together, they form a tapestry of Europe's rich and complex history.
As you plan your European adventure, be sure to include a visit to at least one of these ten best castles, and let their timeless allure transport you to a bygone era of chivalry, intrigue, and romance.
Planning your next trip?

Then don't forget travel insurance! You don't want to get stuck paying a ton of money and ruining your trip if you get sick or have an accident without travel insurance. WorldNomads is ideal for adventurous travelers, backpackers, or anyone looking to be protected during their trip. They cover almost every single activity you can image! Plus, you can have a 5% discount with the coupon code comfort5.

Already reserved your hotel or hostel? If not, we recommend Booking.com. They have a huge selection of hotels and hostels all over the world. Plus, in most cases, you can cancel your reservation without any costs up to a few days before the check-in date!

Still haven't booked your plane ticket and want to save big? Take a look at Momondo. It's a flight aggregator that combines several other ticket search websites to make it easier for you to compare prices and make sure you are getting the best deal.

And finally, will you need to rent a car during your trip? Then check out Rentalcar.com to search and compare car rental companies from all over the world in a single website. Then, you can find the cheapest price for the best car!