Last Updated on by Rodrigo @ OutofYourComfortZone
Dubai is a travel Hubspot with modern and tech-savvy features. Every one of us wants to visit this city once in our life. The luxury and style Dubai bring to its folks is really worth a shot. It's kind of a Disneyland for adults!
But probably, many of you might don't know that Dubai was a small fishing town in the past century but with the discovery of oil by the United Arab Emirates (Dubai is one of the 7 Emirates), Dubai has turned into a stylish and luxury city.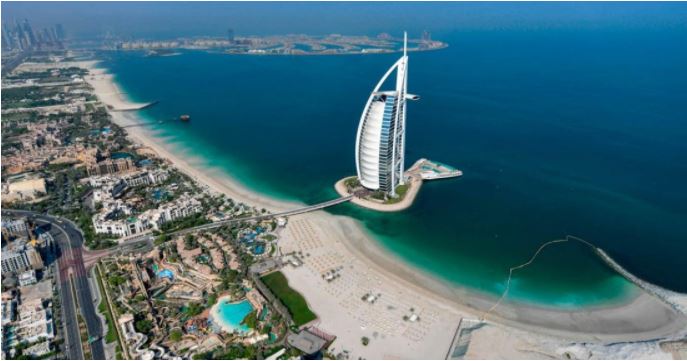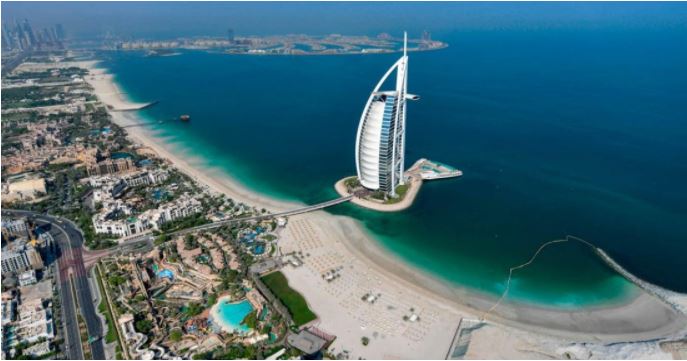 Dubai is a city of promise and it is quite safe for travelers as the crime rate is very low. There are a lot of things to do in Dubai, to taste and to shop. You can enjoy different types of activities in the city like sandboarding, visiting skyscrapers (Dubai's Burj Khalifa is the tallest building in the world), shopping malls, enjoy the night life and the midnight layover in Dubai, plus much more. 
However, before visiting Dubai, it's important to research all the important things so that your trip will be more exciting and budget-friendly. I visited Dubai, Abu Dhabi, and Al Ain Emirates in the United Arab Emirates in 2019 and I had a blast! So I definitely recommend it! 
In this article, I will discuss all the things you need to know before visiting Dubai….especially if you are a first-time traveler to the Middle East, or in general. For a better trip experience Rent Car Dubai from any professional and trust-worthy company to enjoy your trip in your way since Dubai (and the UAE) are very drive-friendly.
OBS: Check out here for information about the World Expo 2020 Dubai UAE
Table of content
How to travel to Dubai?

What is the best time to visit Dubai?

What to dress in Dubai?

What are the best places to stay in Dubai?

How to get around Dubai or the United Arab Emirates?

Best places to visit in Dubai

Where to eat in Dubai

Main Dubai festivals and seasonal attractions

Dubai Visa and Travel Essentials

Is PDA allowed in Dubai?

5 Important things to know before visiting Dubai
       Final thoughts about Dubai
   

1. How to travel to Dubai?
If you are from any Middle East country like Oman or Saudi Arabia, then you can even enter Dubai by road. But people from other countries need to book their flights towards Dubai or Abu Dhabi, the main airline hubs in the UAE for Emirates and Etihad airlines.
If you are planning to visit Dubai for any specific reason, then the best option is to book a flight to Dubai or you can land in any other Emirate if you are planning to visit other cities of UAE as well. 
You can check the official website of famous airlines in your country to get the know-how about the ticket prices and procedures.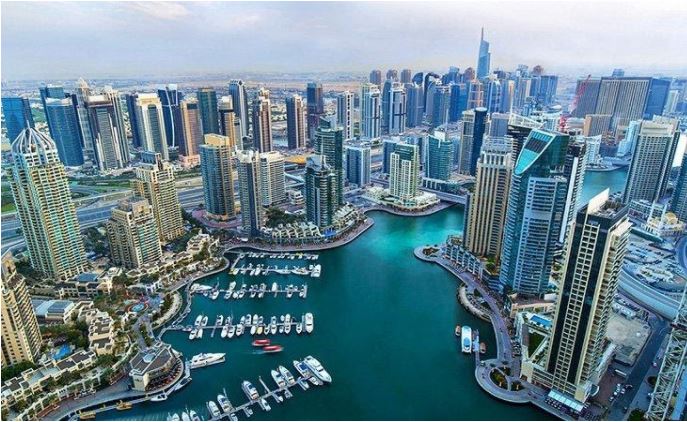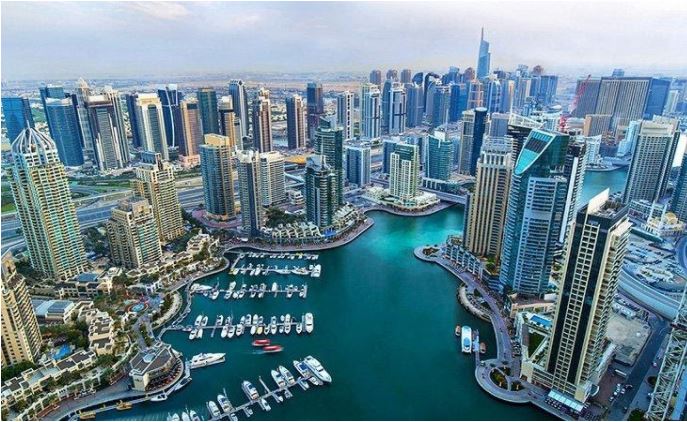 2. What is the best time to visit Dubai?
The clear answer is winter! Many of you must know that Middle East countries, like Dubai, are quite hot from April to Mid-September. So, if you have a choice, try to visit Dubai between November to February. These are the best months for tourists, but you may expect crowded areas especially during Christmas time. 
Tourists from different parts of the world love to visit Dubai at the end of December and celebrate the new year as well. Make sure to reserve everything like flights, hotels, restaurants, places to go, and your rental car in advance.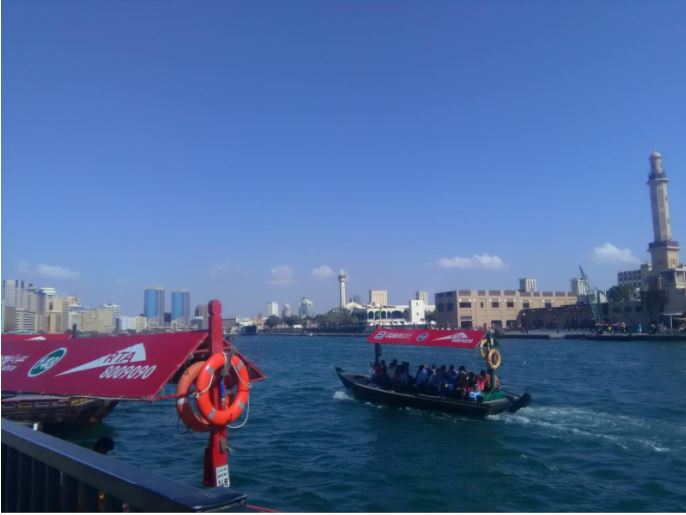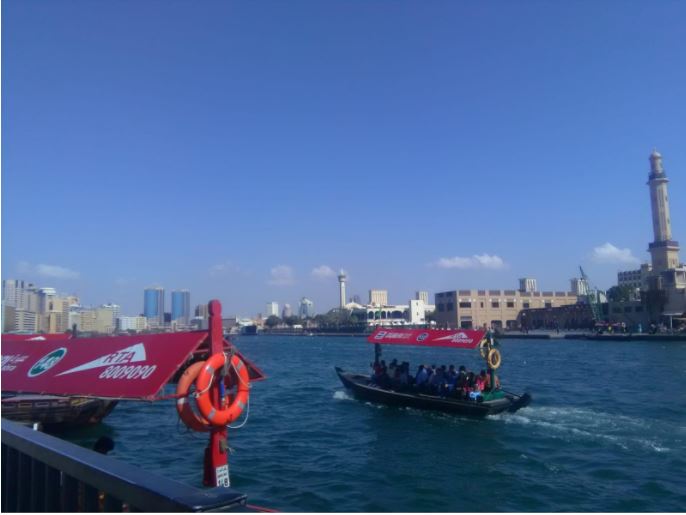 3. What to dress in Dubai?
Many people from western countries have a myth that Dubai is quite a conservative city as UAE is a Muslim country. But, that's quite opposite as Dubai is can be quite a liberal country if compared to the rest of the region. Even though, I suggest you wear full sleeves clothes and pants, especially for females. This is because it is always good to respect the culture and tradition of the place you are visiting. Although, it's not uncommon to see girls wearing shorts or even bikinis at the many Dubai's beaches. 
Your clothing packing depends on the months in which you are traveling. If you are traveling in the summer season, pack T-shirts and light pants, or males can also pack shorts. But the winters are quite chilly so you should pack some warm clothes along with a cap and gloves to stay warm on cold winter desert nights. 
   

4. What are the best places to stay in Dubai?
As a hot tourist point, Dubai is full of hotels. You can find from budget-friendly hotels to the most expensive and luxurious ones. For best recommendations, you can visit many accommodation aggregators websites such as Booking.com or Expedia to find a hotel within your budget and the facilities you need. 
But you can also use Airbnb during your stay in Dubai, or even hostels! That's how I stayed when I visited. Overall, I would search all these options to compare the rates offered by the different hotels, hostels, and Airbnb so you can choose the best Dubai and UAE accommodation for your stay.
Or maybe even consider to extend some time of your trip to do a Dubai cruise and enjoy! 
Note: If you are renting a car in Dubai, try to book a hotel or accommodation with parking so that you can easily move around without wasting time or spending money with paid parking.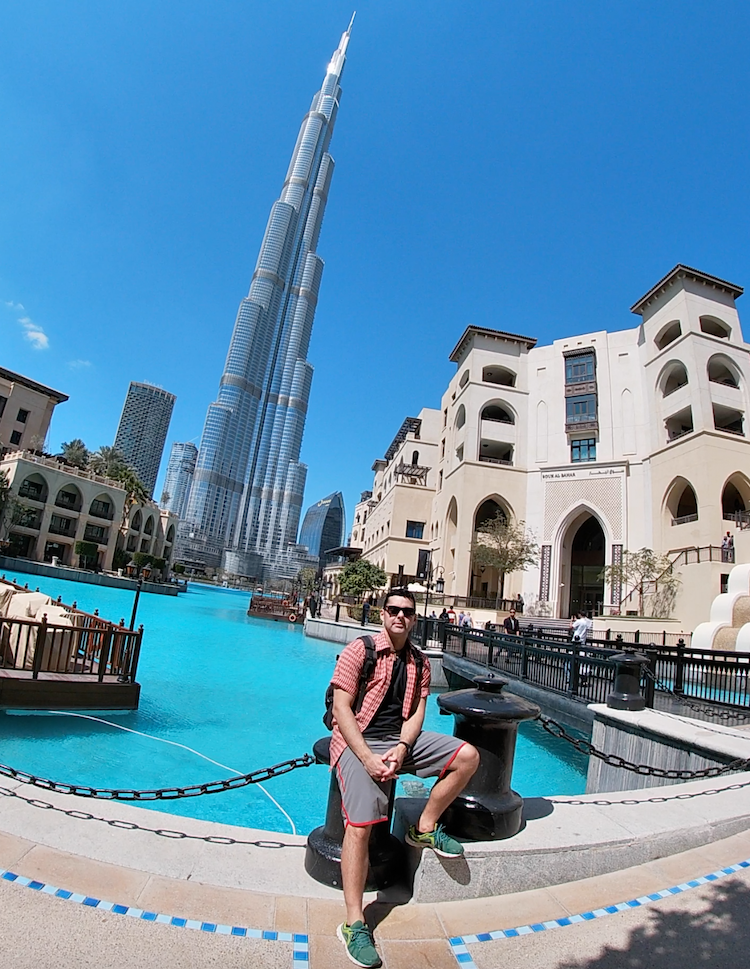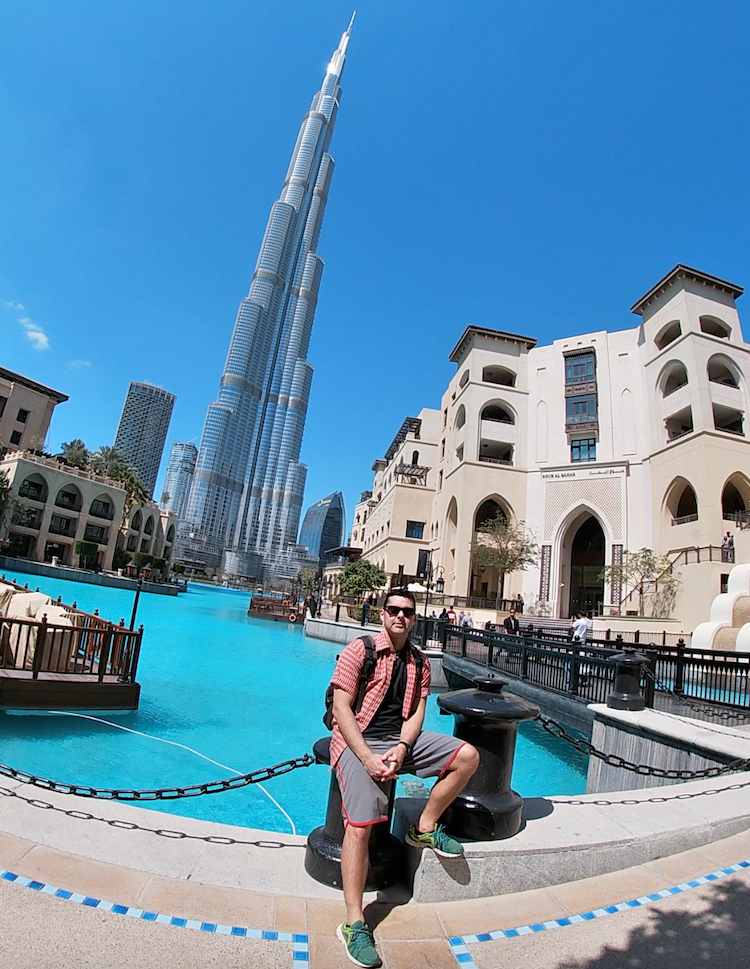 5. How to get around Dubai or the United Arab Emirates?
Dubai highways are built in quite an amazing way but still, there is a lot of traffic, especially during rush hours. Instead of Sunday, Dubai week's holiday is on Friday and Saturday and that's why traffic is somehow lighter on the weekends. 
The options you can use to commute in the city varies according to the nature of your trip. You can use regular taxis instead of fancy Lexus to save some extra pennies. The other option is the metro as it is clean and quick and connects to Dubai's airport. 
However, keep in mind that Dubai's metro can be quite crowded with passengers depending on the day and time. So, if you want to avoid crowds, then you should stay away from the metro during rush hours. You can also use public buses to go from places if they are not served by the metro system, such as some beaches in Dubai. 
If you are in Dubai for a business trip, then you might think about renting a more luxurious car to impress your clients. You don't have to buy it!  ☺ Rather, you can just rent it out on a daily basis according to your needs. 
But even if you are in Dubai as a tourist, I recommend you rent a car on a daily, weekly, or monthly basis. In this way, you will be able to go around in the city at your own pace and stay wherever you want. That's exactly what I did. I rented a car at Dubai's airport and traveled around the UAE without any issue…super convenient.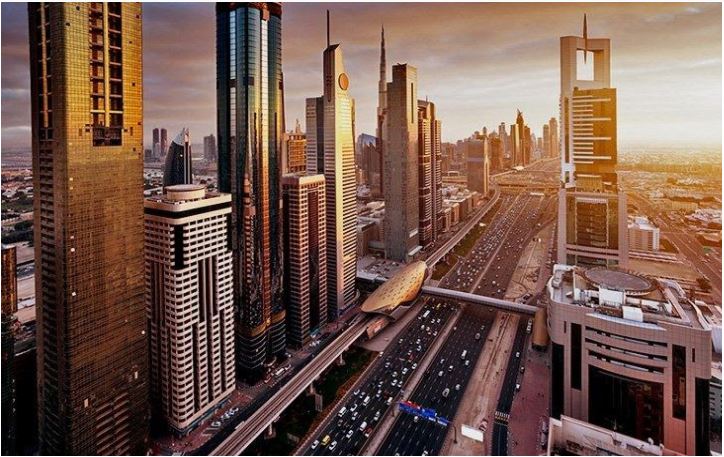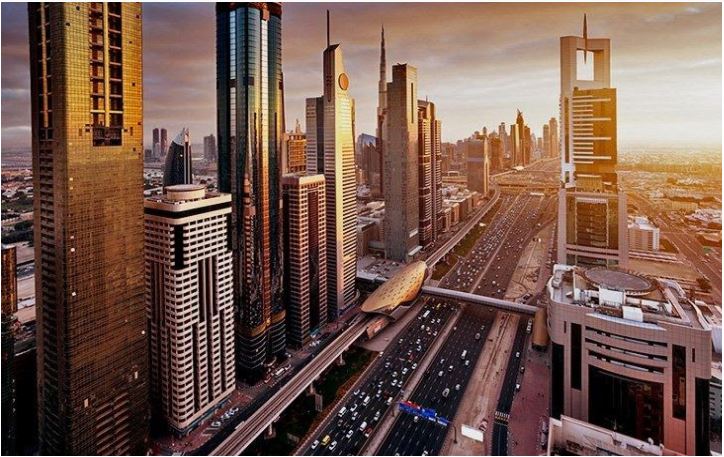 6. Best places to visit in Dubai
It is impossible to count the number of attractions and places you should visit in Dubai as it has too much to offer to its visitors. No matter if you are a party animal or more to the quieter side, Dubai has something for you. 
There are many famous places to visit like Burj Khalifa, Dubai Mall, Dubai mountain, Burj Al Arab, Jumeirah beach and resorts, and much more. Dubai creek park, Dhow cruise, Ski Dubai (yes, you can ski in the desert!), and Dubai Frame are also famous tourist attractions. You can visit all these fantastic places or go shopping in Dubai at many shopping points. 
Don't forget to visit the Safari desert to enjoy the spectacular and chilly night while stargazing….just don't forget some motion sickness pills to deal with all the dunes driving. 
Note: If you are visiting Dubai during the main holiday's period, make sure to book your tickets online to avoid waiting in line to buy tickets for attractions.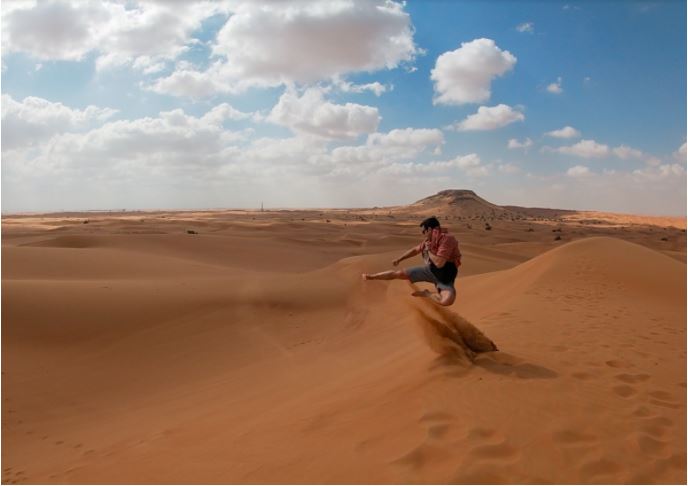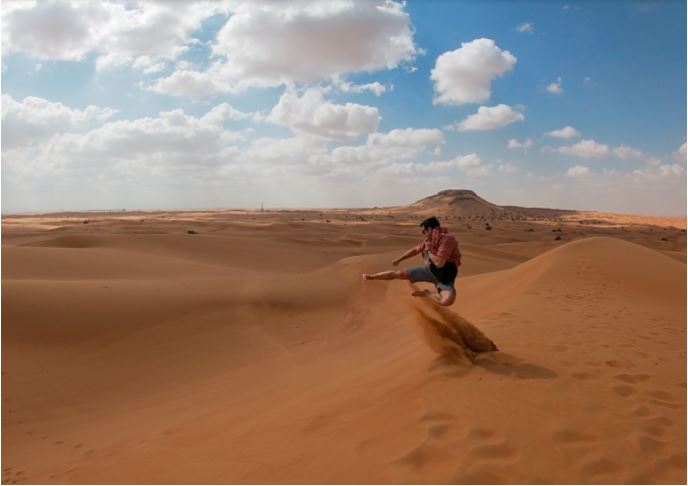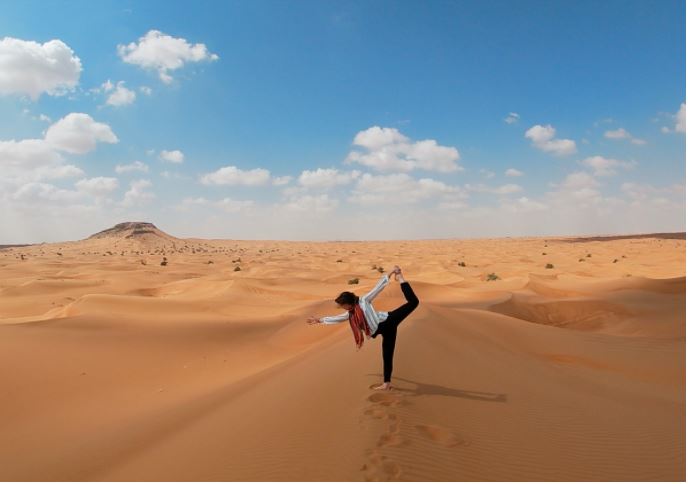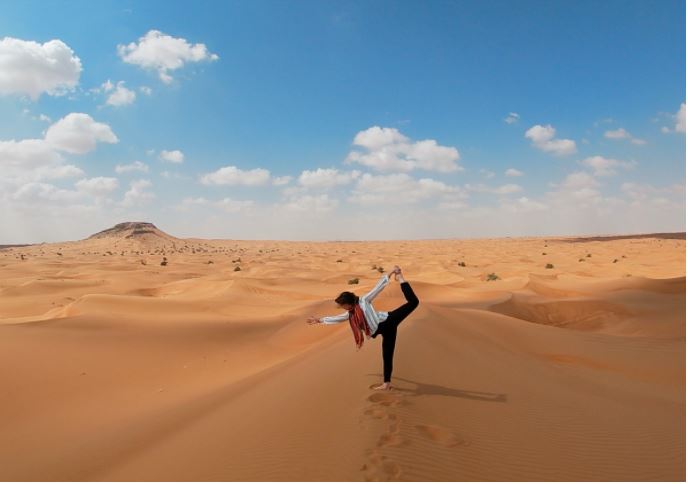 7. Where to eat in Dubai
Dubai has several food options for tourists from different parts of the world. Like you can enjoy Thai food, Chinese, Indian, American, Italian, Traditional UAE food, and much more. The most popular dining areas are The beach at JBR, walk at JBR, mid-range restaurants, city walk (for expensive food), Deira for budget-friendly food, and much more. Along with restaurants, you can enjoy the variety of street foods on your way towards any attraction in Dubai.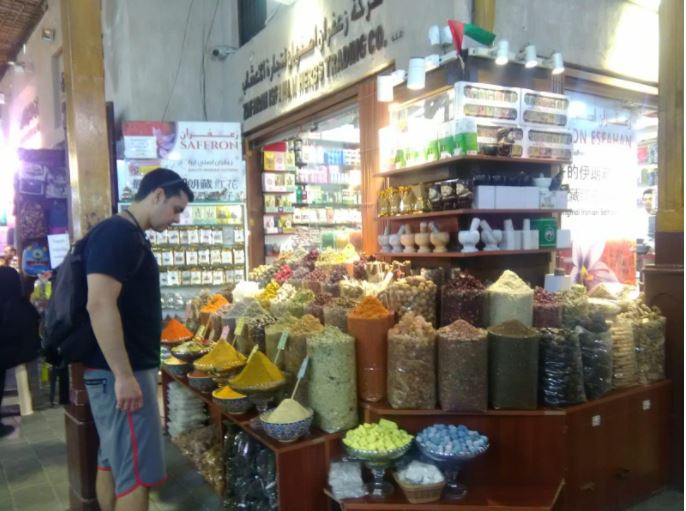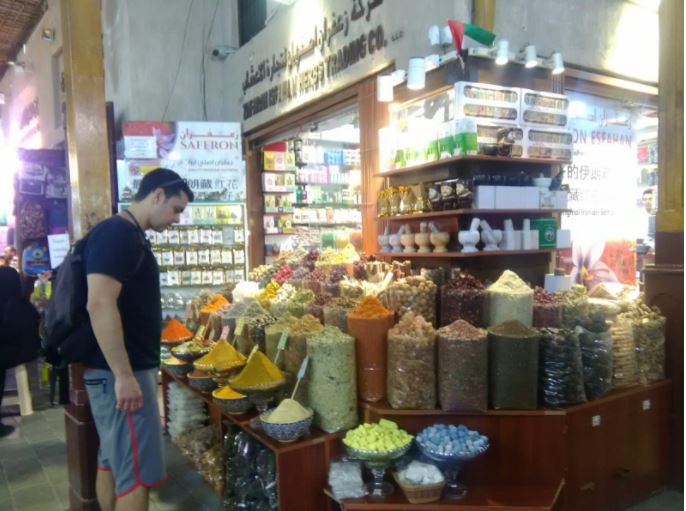 8. Main Dubai festivals and seasonal attractions
Dubai's traditional festivals are Ramadan, Eid-ul-Fitr, Eid-ul-Adha, etc. But in terms of international events, Dubai is the hub of many cool festivals. Most of them happen during the winter season like Halloween, Christmas, and New Year's Eve.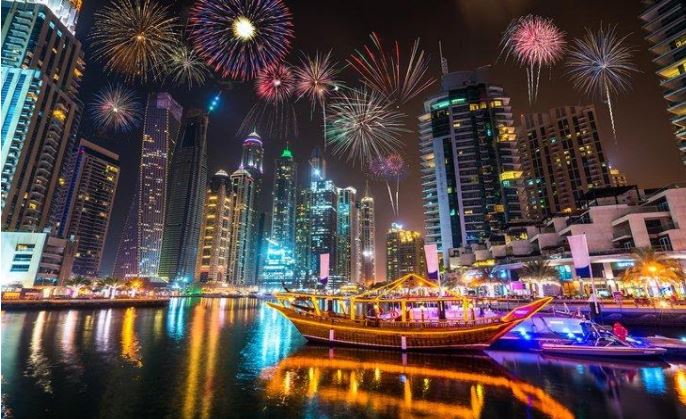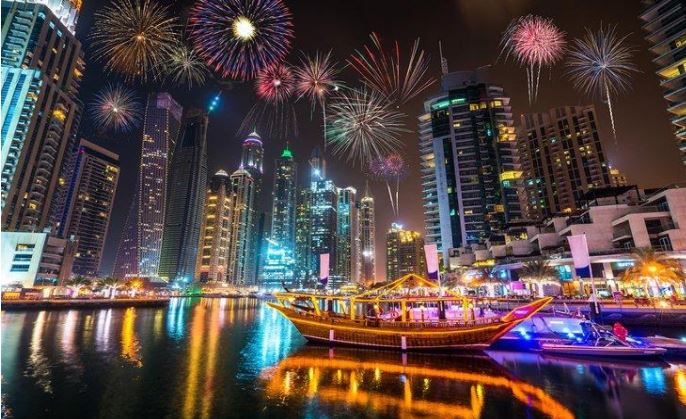 As I mentioned before, I recommend you visit Dubai between November to March to also enjoy the seasonal attractions like Miracle garden, Dubai garden, etc. Obviously, because of the heat, Dubai is not year-round ideal for outdoor activities, so try to enjoy the cool and pleasant winter weather to visit if you want to take part in any outdoor activity while vising Dubai or any of the Emirates….with the exception of the surfing pool in Al Ain….I loved it! Also, Don't forget to pack your beach water shoes for water-based activities, as they will provide a better grip, protect your feet, and enhance your overall experience.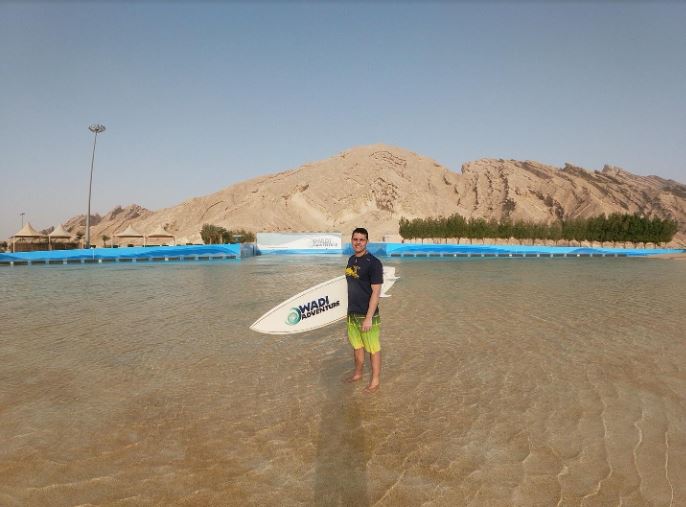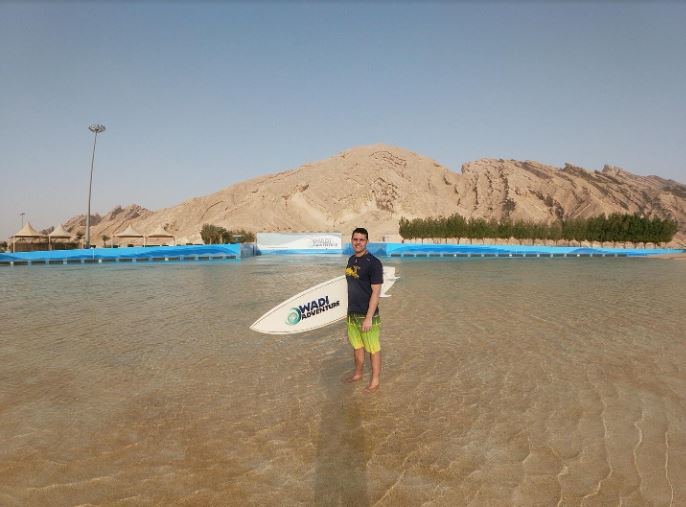 9. Dubai Visa and Travel Essentials
One of the most important documents to enter Dubai is your visa since it includes all info about your trip. In case you are qualified for some visa exemptions/visa free entrance, then you don't need to obtain an in-advance visa to visit Dubai. 
If you do need a visa to enter Dubai, you should apply for it according to the nature of your trip, whether for working, studying or as a tourist. 
    10. Is PDA allowed in Dubai?
"Public display of affection" is not allowed in Dubai as you can get arrested for that. However, you can hold your partner's hand or give a peck on the cheek. Believe me, they do arrest people engaged in too much "intimacy." However, I was traveled with Nikki around the UAE and never had any issue.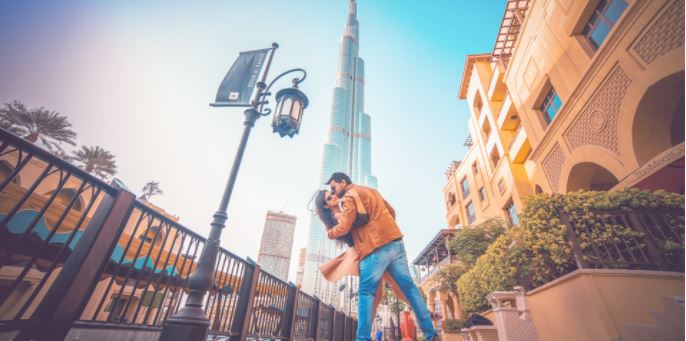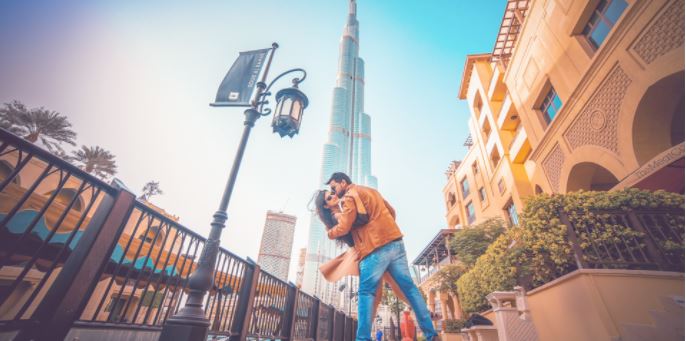 11. 5 Important things to know before visiting Dubai 
Other important things you should know before traveling to Dubai or to the United Arab Emirates in general:
Plan your trip at least 2 or 3 months before the intended travel date to enjoy the best rates and accommodations for air travel, tours, hotels, etc.

Respect the locals and dress properly

Don't spit on the road as you will end up paying up to 500 AED fine.

Only take pictures of the locals after asking them for permission

Bring your international driving license (or American license) if you want to rent a car in Dubai (Nikki had to drive since I only had my Brazilian driver's license

)
Where to find tours, attractions, and activities in Dubai
If you are looking for activities and attractions in Dubai I recommend taking a look at GetYourGuide and Civitatis. These platforms have incredible tours, including the desert tours that I mentioned above, in different price and style ranges!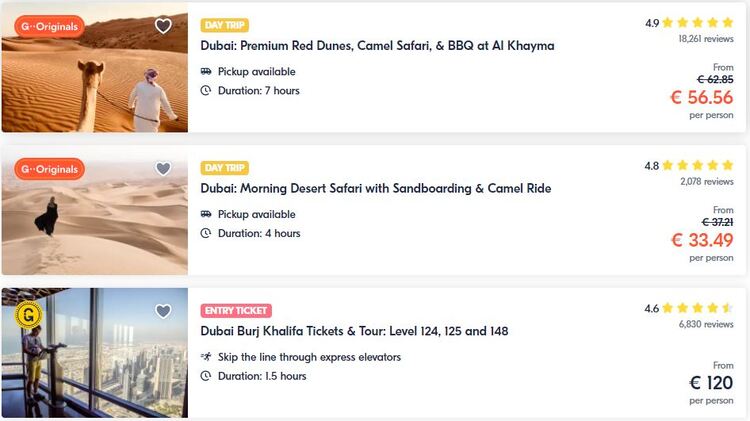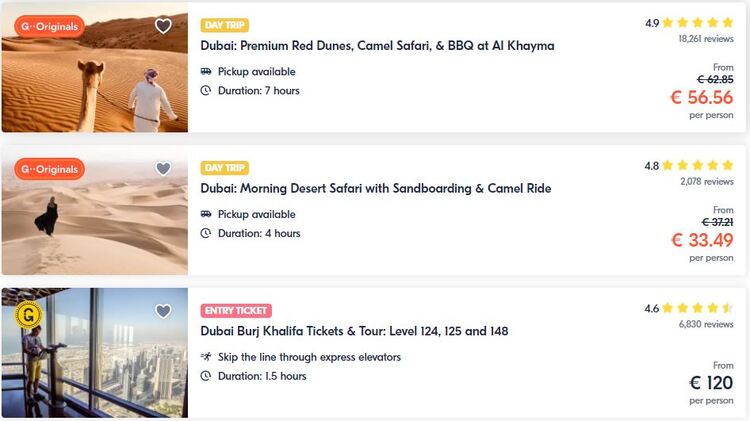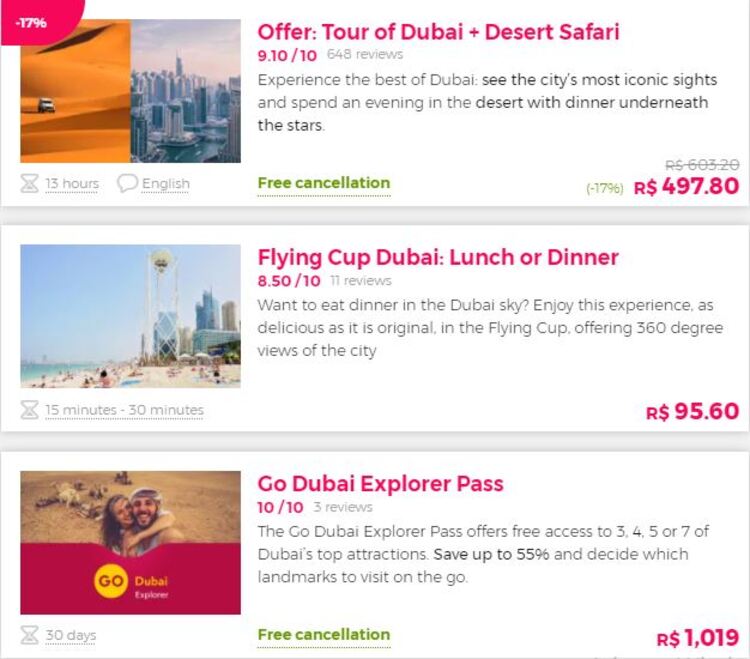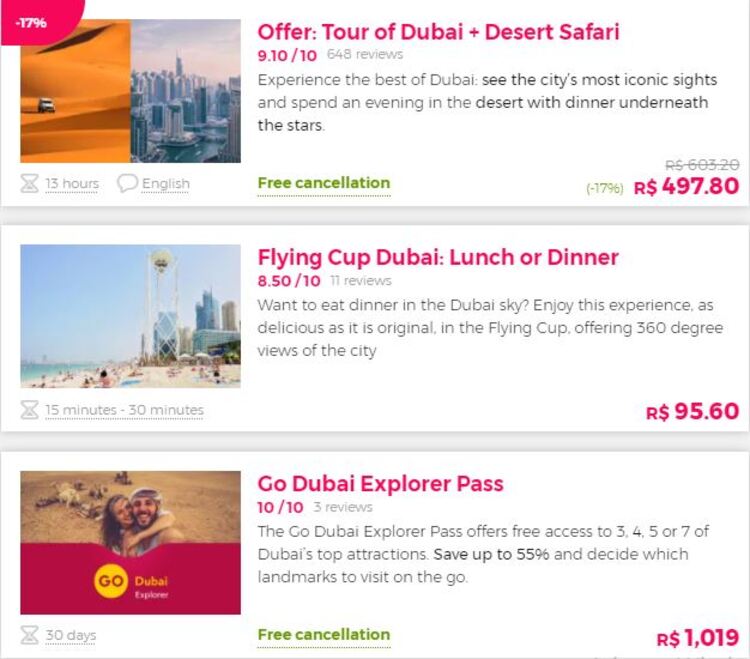 Final thoughts about Dubai
I tried to sum up  the most important things you should know before you visit Dubai. Keep all these tips in mind to avoid the problems while visiting this Emirate. 
Dubai can be a very strict place when it comes to its rules, so make sure you REALLY follow all of them like not spitting on the road, breaking traffic rules, etc as. As for Cheap Car Rental Dubai services, I suggest using Rentalcars UAE to get a professional service at a very reasonable price. You can easily book your favorite car before your trip for as long as you want. At least that was how I did it.
If you have any questions or suggestions about visiting Dubai and the other Emirates, just comment in the area below that I will always answer it!

Planning your next trip?
Then don't forget travel insurance! You don't want to get stuck paying a ton of money and ruining your trip if you get sick or have an accident without travel insurance. WorldNomads is ideal for adventurous travelers, backpackers, or anyone looking to be protected during their trip. They cover almost every single activity you can image!
Already reserved your hotel or hostel? If not, we recommend Booking.com. They have a huge selection of hotels and hostels all over the world. Plus, in most cases, you can cancel your reservation without any costs up to a few days before the check-in date!
Still haven't booked your plane ticket and want to save big? Take a look at Kayak and Momondo. They are flight aggregators that combine several other ticket search websites to make it easier for you to compare prices and make sure you are getting the best deal. 
And finally, will you need to rent a car during your trip? Then check out Rentalcar.com to search and compare car rental companies from all over the world on a single website. Then, you can find the cheapest price for the best car!