Last Updated on by Rodrigo @ OutofYourComfortZone
If you're heading out as a digital nomad, there's a few tools out there that can make your life (and work!) much easier. Read on for a full list of some of my favorites – including tools for finding work online, dealing with accommodation, receiving client payments, staying productive & more!
Over the past few years, the number of people who have swapped out traditional work for a nomadic life has been on the rise. Whether because they've become an entrepreneur or a freelancer, or simply because their employer has given them the freedom to work remotely.
And if you're one of these people (or want to become one!), then there's a few tools you're going to want to know about to make digital nomad life a little bit easier.
Since I've been a digital nomad since 2013 when I first began this blog, I think I've gained a bit of useful experience that can be helpful here.

So, I've created this list below with all that I've learned and used over these many years on the road.
But before then…let's go through a few small details about what being a digital nomad is all about.
What is a digital nomad?
First things first, a digital nomad is someone who can work from anywhere in the world with the help of technology. And since they don't need a fixed base to complete their work, they can live a nomadic life.
Because of this, digital nomads can travel while working and spend short periods in many locations.
Note: being a digital nomad does NOT mean you must work from the beach in Thailand (though you certainly can if you want to!)
Many people have the misconception that you can only be a digital nomad if you're living an "exotic" life and working from the beach while sipping piña coladas and changing countries every other day.

But the truth is that there are MANY types of digital nomads.
And if country-hopping overseas seems unrealistic to you…you can just as easily be a digital nomad in your own country by bringing your work with you as you head out on a road trip, or simply spend a few months in a city you've always wanted to visit before moving to another.
Main tools for digital nomads
To make things a bit easier, I've separated the digital nomad tools below into 7 categories:
A. Digital nomad tools for finding work online
B. Digital nomad tools for online courses
C. Digital nomad tools for receiving and making online payments
D. Digital nomad tools for hosting online meetings
E. Digital nomad tools for staying focused & productive
F. Digital nomad tools for giving language lessons
G. Digital nomad tools for volunteering (and living for free overseas)
H. Digital nomad tools for storing your bags and other belongings
I. Digital nomad tools to meet people & find places to work while traveling
J. Digital nomad tools for finding short- and long-term accommodation (and cheap flights!)
K. Digital nomad tools for international health insurance
A. Digital nomad tools for finding work online
The first step for anyone who wants to become a digital nomad is finding a job that can be done anywhere in the world. With the help of the tools below, you can find unique short- and long-term projects.
Our first digital nomad tool for today is Upwork, a platform that connects companies with freelancers. Although it's a free tool, you receive a certain number of "Connects" monthly, which limits how many projects you can apply to as a freelancer. (That said, they are pretty generous with the "Connects." So if you use them strategically, they should be enough!).
You'll "spend" these Connects every time you apply to a project, but you'll also earn some extra if you're called to interview. Upwork's service fee varies from 5 to 20%.
Upwork where my wife Nikki got her start in freelancing, and it worked out quite well for her when she was still learning. But because the fees are quite high, you may just want to use Upwork as a starting point before you head out on your own.
Nikki has a lot of advice about getting started on Upwork, so feel free to comment at the bottom of the article if you have any questions for her!
Note: Upwork is also a great place to find freelancers to help you with your own business! Although I've never used Upwork myself to find work, I have used it to find and hire other writers, tech experts, etc.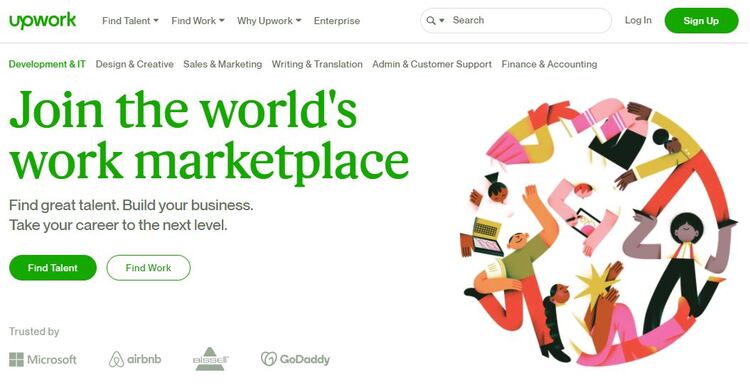 Ideal to find projects all around the world, on Fiverr you can offer services starting at $5.
The site is almost like a shop window, where you create your profile, define your product or service, and specify your price (which can be much higher than $5).
The tool is free, but it has a 20% service like Upwork.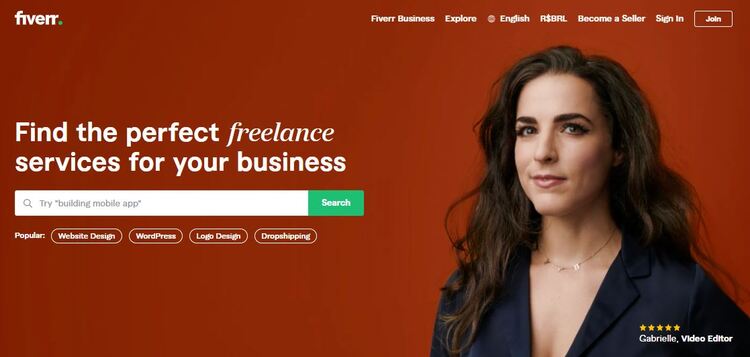 Headquartered in Argentina, Workana is quite similar to Upwork in that you depend on a certain number of available "Connects" to apply for projects.
This number will vary based on the plan you choose, which varies from a free plan to a Premium plan (which comes in at $24.90 per month).
The service fee for Wokana is the lowest on today's list at just 4.5% of the project cost.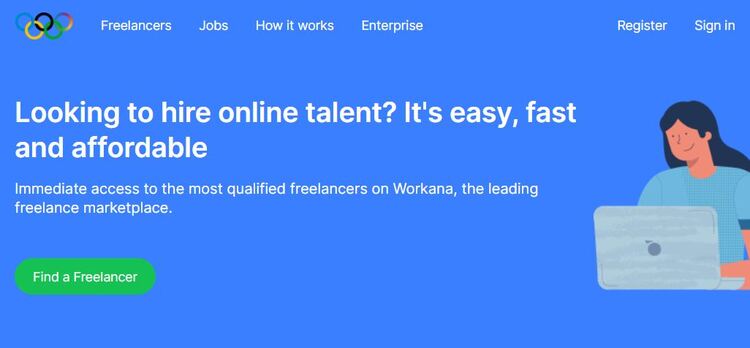 B. Digital nomad tools for online courses
Many people transition to a new area when they decide to become a digital nomad. If this sounds like you, then you can't go wrong with online courses.
Not only are they flexible (allowing you to be nomadic even while you're taking them!), but many also offer certificates if you need them.
Udemy is an online learning platform that offers more than 155,000 independent courses in just about any topic you can imagine…and they already have more than 40 million students around the globe!
Their courses are divided into dozens of categories, and the best part is the price with courses starting at just $9.99.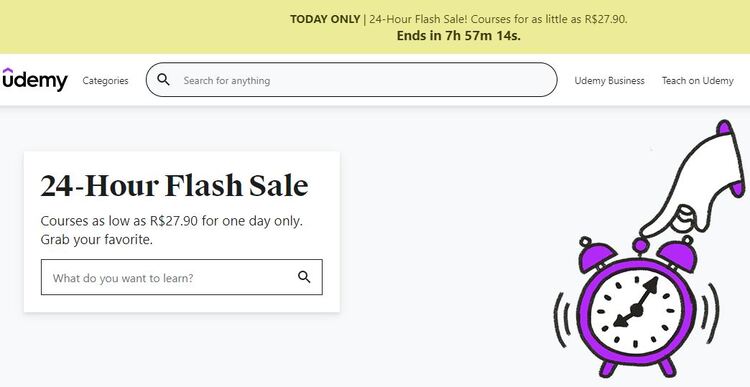 Coursera is another great platform for online courses which offers diverse options through partnerships with universities and institutions around the world (like Stanford, Penn State, Duke, University of Michigan, and more).
Another great benefit of Coursera is that you can go through most of the courses for free and only pay if you want to complete the course activities to receive a certificate. And they even have scholarships available.

Through its partnerships with more than 160 universities (including Harvard, British Columbia, and Adelaide), edX offers more than 2,000 courses online…ranging from foreign languages, to programming and aerospace engineering.
As with Coursera, you can also go through their courses for free and only pay if you'd like a certificate.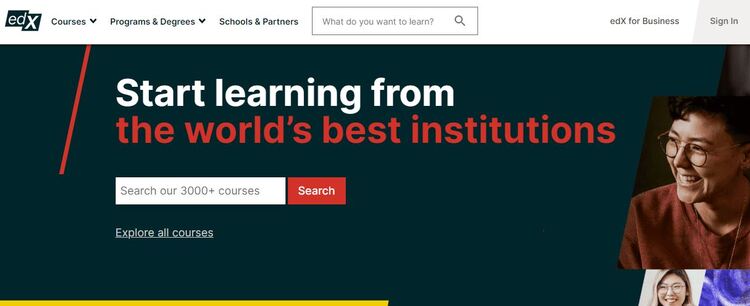 C. Digital nomad tools for receiving and making online payments
Another batch of tools that are essential for digital nomads are ones that help you get paid! Especially when you're dealing with different currencies or need to transfer the currency you're paid in into the local currency of wherever you're staying, you'll want to know what your best options are to not lose time or money on international transfers.
In 2018, Melio Payments was established in the market with the aim of encouraging small business owners and revolutionizing the way companies make payments to each other. The platform is exclusively geared towards B2B (business-to-business) transactions, meaning from one company to another.
Currently, Melio only accepts payments in dollars. However, the company is expanding its operations to include other currencies and accepting money transfers from over 180 countries. The advantages of using this platform are numerous.
Through the issuance of invoices, it is possible to make international payments without fees if the transaction is made by bank transfer. However, a 2.9% fee is charged for credit card payments and $1.50 for check payments.
Another interesting feature offered by the company is the option for small business owners to pay their bills with a credit card. Simply send the invoice to Melio, which will take care of the payment with a 2.9% fee. This option can be particularly useful.
Users can also add people, such as an accountant, to manage their Melio account and handle the functions assigned to them, as well as the credit card rewards points system and much more!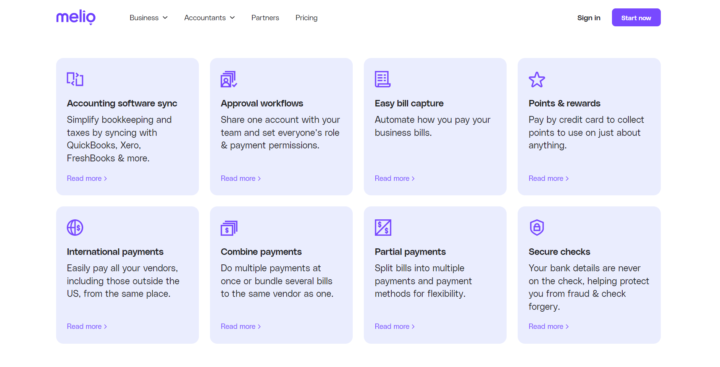 One of the most popular choices for international transfers and often the first choice for digital nomads. With Payoneer, you'll receive a prepaid card and can make and receive payments in diverse currencies. And if you make transactions with other Payoneer clients, you won't even have to pay any fees.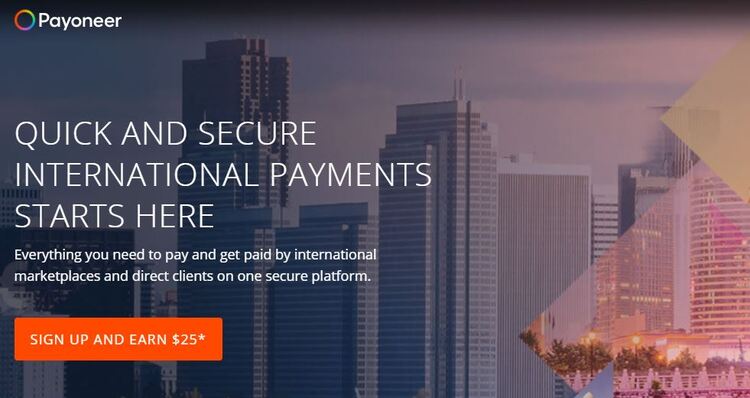 Transferwise is a great tool for digital nomads, individuals who live abroad, or simply travelers!
Unlike the other options in this section, Wise was created for transferring money overseas. With the platform, you can create a Wise account and receive a debit card, or simply use it as an intermediary for your transfers with nothing but a login.
After testing out just about every tool out there for international transfers, I can comfortably say that Wise is my favorite. In my opinion, it's the easiest to use and has the best fees you'll find anywhere.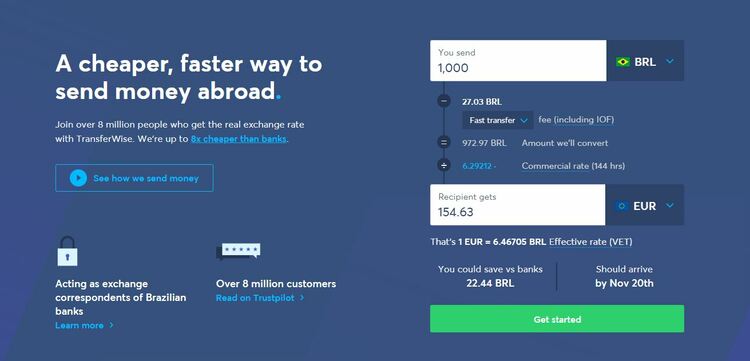 Paypal is another common tool for sending and receiving payments worldwide.
Although they don't have the best fees, you can use your Paypal wallet for additional things like making online purchases.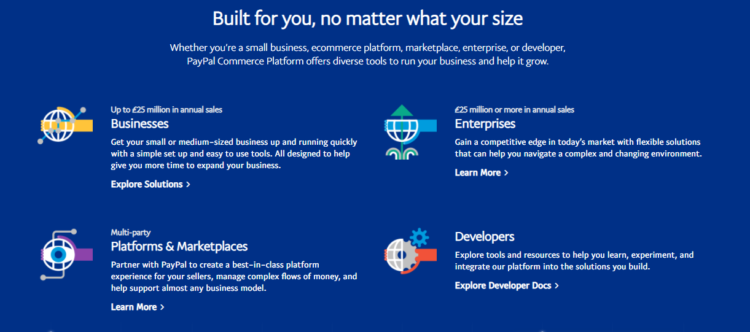 D. Digital nomad tools for hosting online meetings
Online meetings are a big part of a digital nomad's day-to-day, whether to keep in touch with clients, employees, or even family.
Thanks to the pandemic, over the past year Zoom has turned into the most popular tool for online video meetings...not just for work, but for virtual birthday parties, weddings, and more!
But truly, Zoom is great. With the free plan alone, you can have calls of up to 40 minutes and up to 100 participants (but you can have unlimited meetings if it's just 2 people).
If you opt for a paid Zoom plan, they start at $149.90 annually.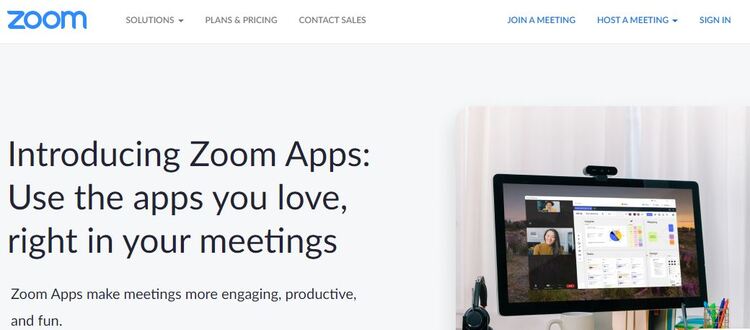 Google Meet is Google's new alternative to Hangouts Meet, and it's used by many companies for video meetings.
One nice advantage of Google Meet is that it's totally free and you don't have to install anything.

Microsoft Teams is another choice commonly used by companies, especially because it is more than just a video conferencing platform.
With Teams, you can also make audio calls, live chat with colleagues, and share/edit files within the Microsoft suite (Word, Excel, PowerPoint…).
Teams has both free and paid plans for you to choose from, with the paid plans starting at $5.00 per user per month.

E. Digital nomad tools for staying focused & productive
Trello and Asana are two great project management tools that will make your work (and life!) much, much easier.
I personally use Trello to help manage tasks for my intern and Nikki claims to use it for basically everything (planning for future projects, managing her client work, organizing her life…everything!).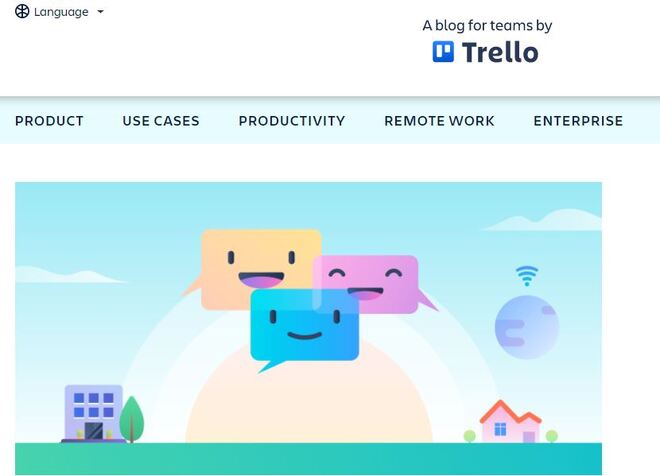 Toggl is a useful little tool to help you track your time so you know exactly how much time you – or someone you've hired – are spending on a particular task or project.

16. Focus@Will
Focus@Will has "personalized focus music" that helps you stay focused longer without getting distracted.
I don't use this personally, but Nikki listens to it when she writes and she's a big fan!

17. Marinara Timer (for the "Pomodoro" technique)
If you ever struggle to stay productive, then try out one of our favorite productivity techniques here: The Pomodoro Method.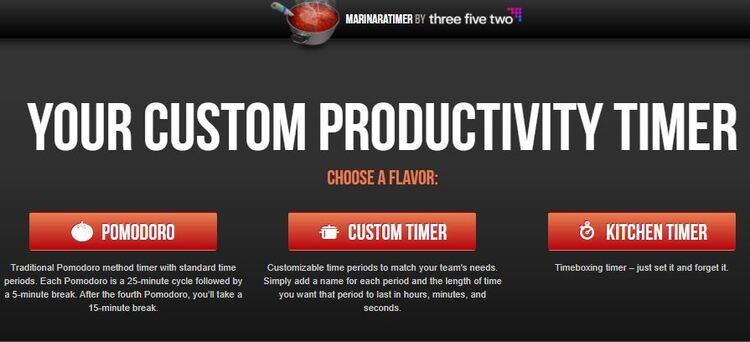 Slack is a communication tool that wants to replace email. If you're working with other team members or contractors and are sick of drowning in your inbox, then Slack may be a great alternative to look into!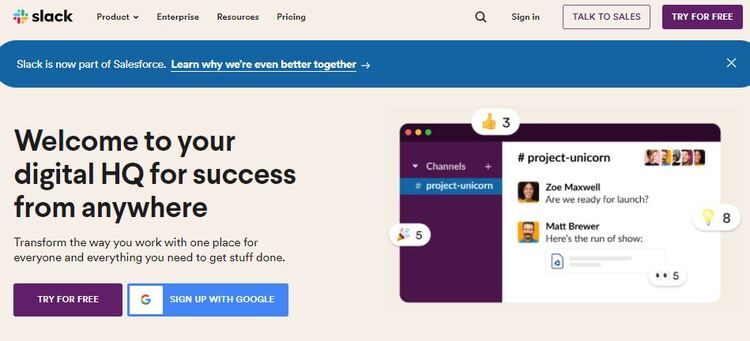 18.B ProofHub
ProofHub is an intuitive all-in-one project management and team collaboration tool with robust features to help you stay productive and on top of everything – anytime, anywhere – even when you are at work or on the go.
With its built-in chat, you can communicate, discuss, or share important information with your team members; both one-on-one and in groups, and get real-time responses in no time regardless of their geographical locations.
And the biggest deal you are gonna find at ProofHub is unmatchable because of its flat fee pricing plan starting at $45 per month when billed annually.
F. Digital nomad tools for giving language lessons
If you're a fan of languages, then becoming an online language is a popular choice for digital nomads since it can be done from anywhere.
And thankfully, there are a few great tools out there that can help you find new students.
Italki is a language teaching/learning platform with private teachers where you can sign up as a "Professional Teacher" or a "Community Tutor."
You just have to confirm if there are spaces available for the language you want to teach, then create a profile and an intro video. If you're applying as a "Professional Teacher," you'll have to upload your certificates as well.
But if you apply as a "Community Tutor," all you need is a bit of enthusiasm and a desire to help others learn your language (no former experience or certificates necessary)!
Italki's service fee is 15%.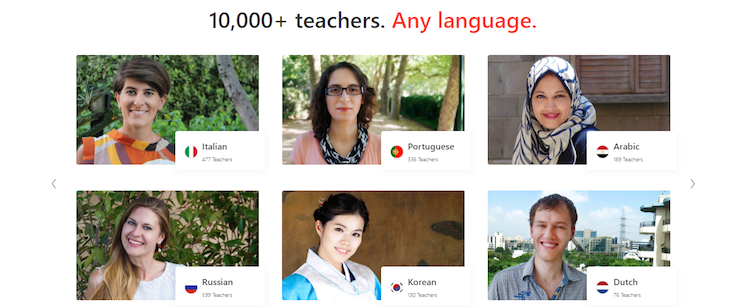 Verbling is another great option to use alongside Italki. However, it's a little more competitive as you must apply with some type of reference letter or document that proves you have prior teaching experience
And if you're not going to be teaching your native language, then you'll likely want to apply with a certificate proving you have a C2 level in said language.
The service fee for Verbling is also 15%.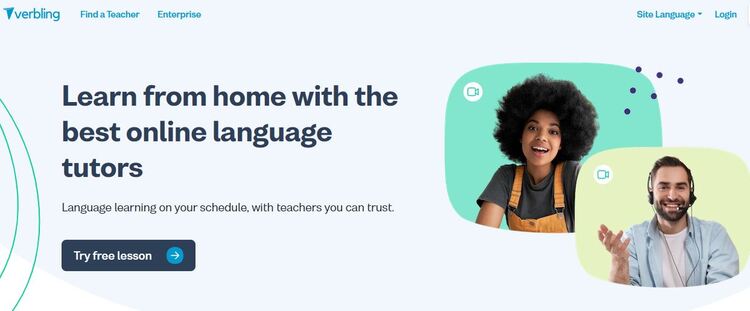 There are a few differences between Cambly and the other platforms above. First of all, Cambly is a platform strictly for teaching English. Second, unlike Italki and Verbling, the hourly rate is already established (it's $10.20/hr for teaching adults and $12.00/hr for teaching kids).
For Cambly, you don't need a certificate nor previous teaching experience.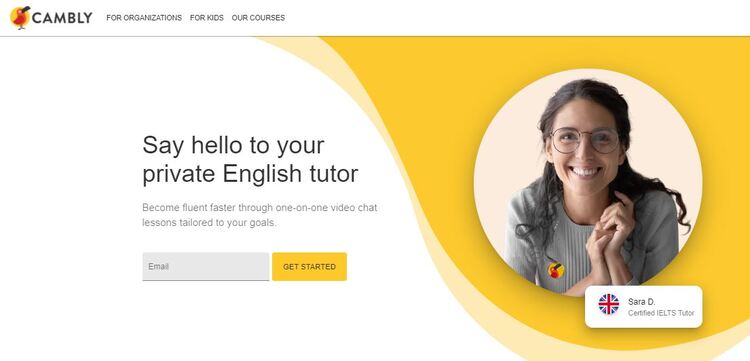 G. Digital nomad tools for volunteering (and living for free overseas)
If you're on a budget, volunteering while nomading can be a great option since you'll usually get free accommodation and meals in exchange for a few hours of work a day.
I know it sounds too good to be true…but yes it's possible, I've done it multiple times, and it's definitely manageable to do both at the same time!
Below, you'll find a few of the tools and platforms you can use to help you find volunteering positions around the world.
Worldpackers is a Brazilian platform, and one of the most popular platforms out there for anyone in search of a work exchange experience. It's a space that connects volunteers with hosts in 140 countries, with positioning in NGOs, schools, campgrounds, eco villas, hostels, and many other options.
They have Solo, Couple/Friend, and Pack plans depending on how many people you're traveling with. Plans cost $49 to $99 annually and can be paid in installments.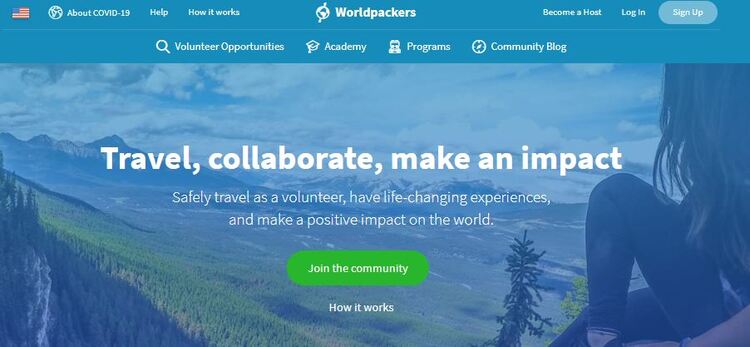 Overall, Worldpackers and Workaway are quite similar. The biggest differences are that Workaway is a bit older, has a wider range of volunteer options, and operates in 170 countries.
Membership plans cost $42 annually as an individual, or $54 as a couple.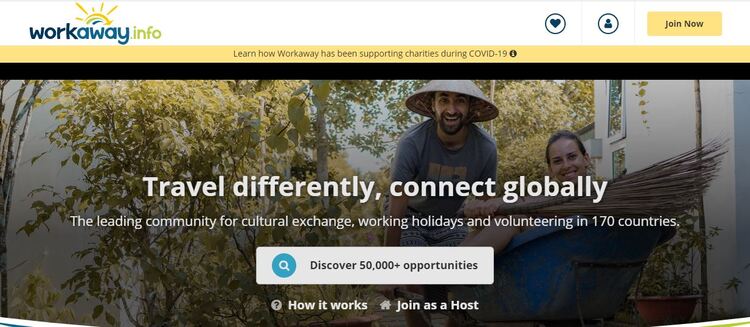 Another tool that can help you find a volunteer experience is HelpX.
What makes HelpX different is that they have a free plan where you can create a profile and wait for a host to reach out to you. That said, you're not able to apply for any open positions on the free plan.
If you'd like to apply for positions, then you can become a Premier Helper with a 2-year membership that costs 20 euros.

H. Digital nomad tools for storing your bags and other belongings
Generally, digital nomads don't have a ton of possessions. After all, it's quite difficult to travel around if you have a lot of stuff…not to mention the baggage fees to check your bags each time you fly!
So in this case, what do you do with the stuff you leave behind? Well, I've got two quick recommendations for you!
25. "Self Storage" Companies
There are places, called "Self Storage," that allow you to rent out a space to store all of your things. This way, you can travel just with the essentials and leave behind everything that you won't need.
Just search "Self Storage" + "name of your city" to see what's available near you.
If you're looking for a short-term storage alternative, Radical Storage can help as the "Airbnb" of bags. In other words, it's a platform where people around the world open up spaces in their homes where you can store your suitcases and backpacks at the price of their choosing.

I. Digital nomad tools to meet people & find places to work while traveling
In the midst of all your travels, it can be difficult to make friends and create connections. So, here are a few tools that I've used to help you out!
Meetup.com is one of my favorite ways to meet people in a new place. You can find groups of like-minded people to hang out with for just about any interest!
You'll find meetups for running, language exchanges, book clubs, hiking, entrepreneurs/digital nomads, fitness, technology, art, people new to the city…

(Note: Facebook groups are also great for this as well, so it's worth browsing local groups there as well)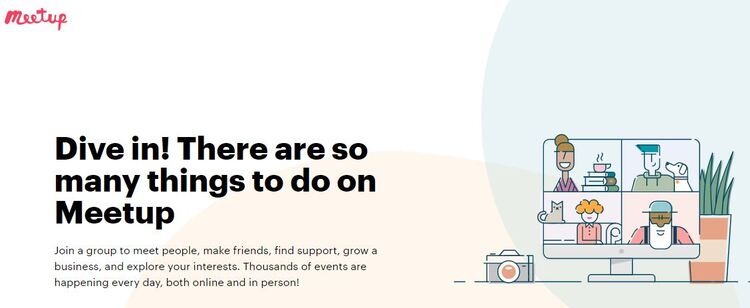 Although most people know Couchsurfing as an (awesome!) way to get free accommodation and have a cultural exchange by staying with a local, many cities also have fun Couchsurfing meetups that you can join to meet others.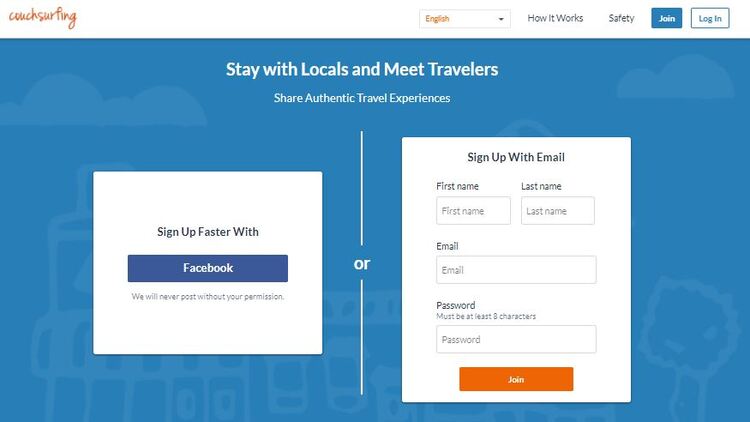 Wondering where to work as a digital nomad? Sick of working from your rented home or cafes? Then try out a coworking space!
Coworker.com can help you see coworking spaces available wherever you are in the world.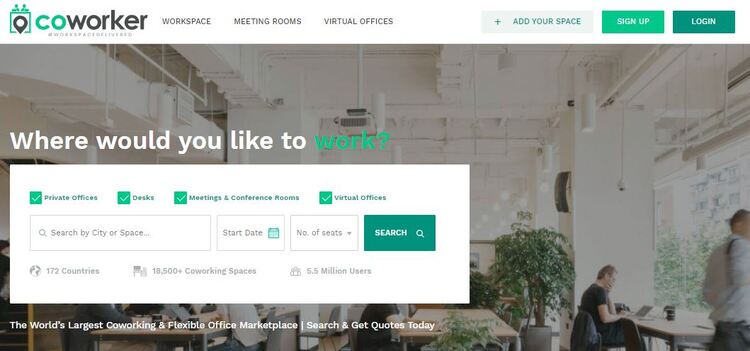 J. Digital nomad tools for finding short- and long-term accommodation (as well as cheap flights!)
Before you begin your accommodation search, you'll first want to spend some time considering how long you want to spend in each location.
If your stay will be short, hotels and hostels can be good options. If it'll be a long stay, you'll find some other options below.
Personally, I think hostels are the best choice for digital nomads since they allow you to save money, connect with other travelers, and use the common areas to work.
To find short-term accommodation:
These 3 companies above are the ones that I always go to first when I begin looking for accommodation since they have some of the best prices (often much cheaper than what you'll find on the hotel websites themselves) as well as many options around the world.
But if you have plans to spend a longer period of time (weeks, months, years) in a certain location, then try out:

Both Airbnb and Vrbo are great options when it comes to long-term accommodation for digital nomads.
On these platforms, you're able to rent furnished rooms or entire private apartments for long periods of time without having to deal with the bureaucracy of signing a lease, paying a deposit, or sorting out a guarantor (which can be difficult if you're in another country).
And since plane tickets can easily be one of the biggest costs of being a digital nomad, here is a final batch of tools that can help: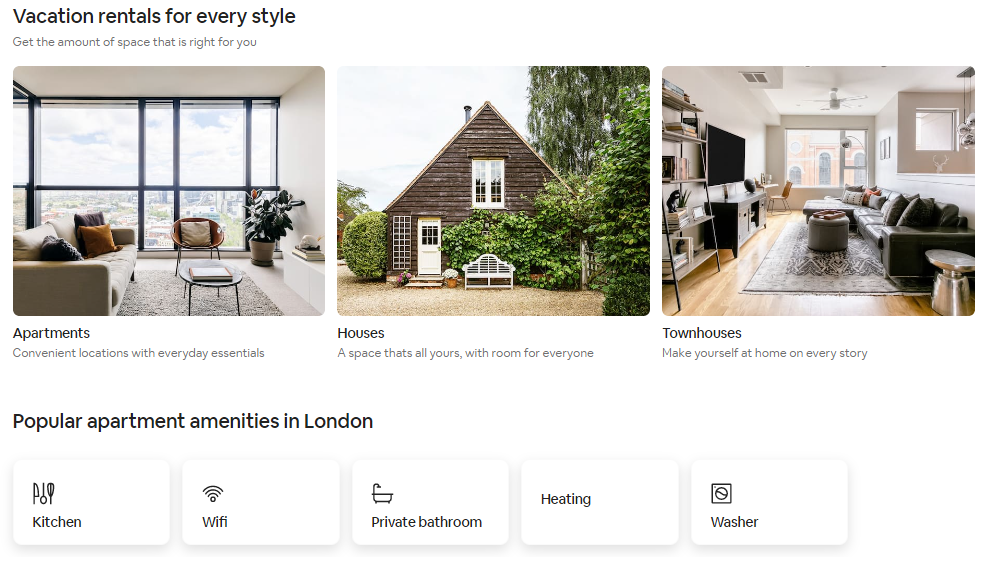 I fly a lot, and these are the 3 websites that I always rely on to find good (and cheap!) plane tickets.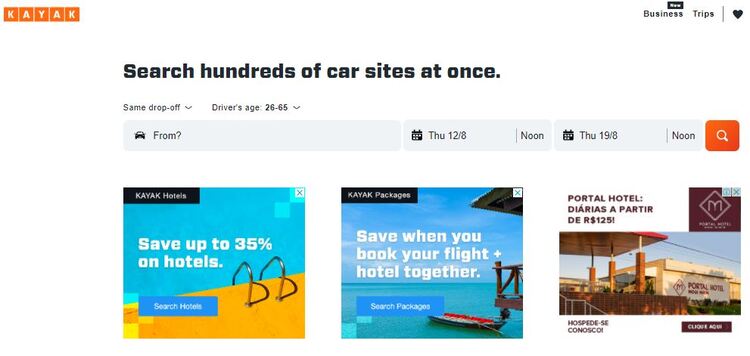 K. Digital nomad tools for international health insurance
One item that digital nomads often forget about is finding an international health/travel insurance plan.
If you have plans to spend an extended time overseas (in one country or many), I recommend you take a look at international health insurance plans made for digital nomads.
Some of the best insurance tools/companies I've purchased plans from include:
Cigna is one of the biggest insurance providers in the world with more than 100 million clients around the world. And if you're a digital nomad or living overseas, it's certainly one of the best options.
I've used Cigna personally, as Nikki purchased a Cigna international health insurance policy when we lived in Sweden to prove her medical coverage and qualify for her residence card.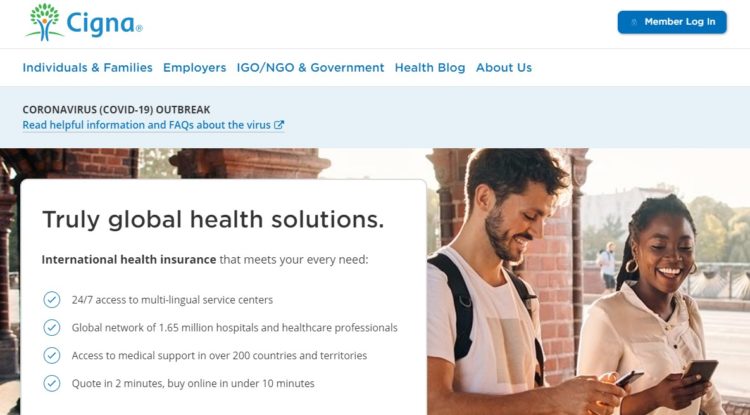 IMG is another great option for digital nomad insurance as they offer several plan options. Personally, I'd recommend looking into IMG's "Expat/Global Citizen" plan if you're a digital nomad.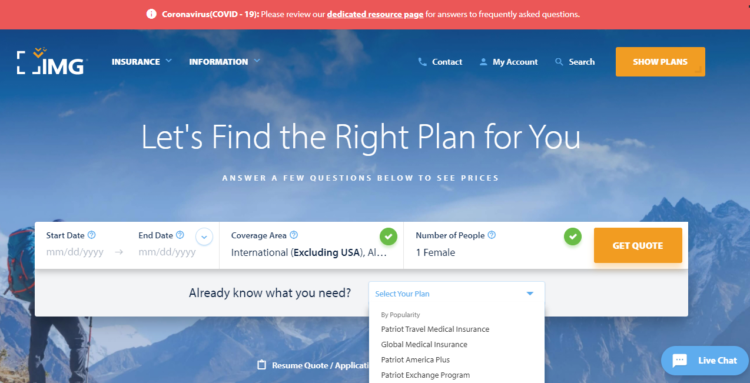 What makes SafetyWing different from the others on the list is that it was quite literally made for digital nomads, by digital nomads.
Their plans aren't the cheapest, but they do have some interesting features that no other company has. For example, you are able to buy a plan when you're already overseas (in most cases, you can only buy an insurance plan when you're still in your home country) as well as have your trips back home covered by the plan.
Plus, their website is fun and entertaining, unlike the boring websites you see from every other insurance company out there.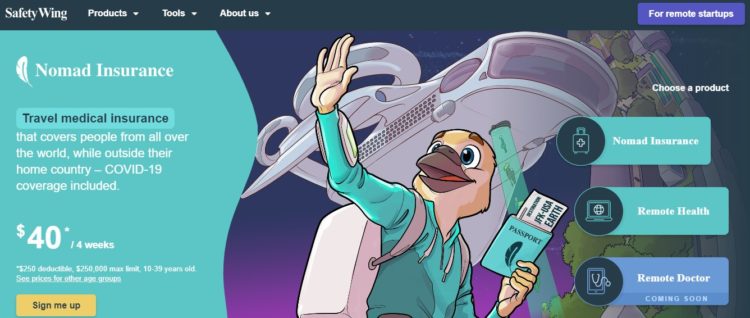 IF you only plan to travel for a short time, then you may be able to get away with skipping an international health insurance plan. In which case, I'd recommend getting a travel insurance policy instead to make sure you're covered.
And when I need to get travel insurance, I almost exclusively buy HCC policies since their prices are MUCH lower than any other option out there.

In sum…
Here's a quick review of all that we talked about today:
What is a digital nomad?

Main tools for digital nomads

Digital nomad tools for finding work online

Digital nomad tools for online courses

Digital nomad tools for receiving and making online payments

Digital nomad tools for hosting online meetings

Digital nomad tools for staying focused & productive

Digital nomad tools for giving language lessons

Digital nomad tools for volunteering (

and living for free overseas

)

Digital nomad tools for storing your bags and other belongings

Digital nomad tools to meet people & find places to work

while traveling

Digital nomad tools for finding short- and long-term accommodation (and cheap flights!)

Digital nomad tools for international health insurance
In conclusion…
Well, that's it! These are the most important tools for digital nomads to know about. I've personally used many of them, and I can confirm that they will make your life (and work) much easier!
Finally, leave me a comment below if you've tried out any of these tools or if you have any other suggestions, plus let me know if you're already a digital nomad or have plans to become one.
These types of exchanges are always welcome here!
Planning your next trip?
Then don't forget travel insurance! You don't want to get stuck paying a ton of money and ruining your trip if you get sick or have an accident without travel insurance. WorldNomads is ideal for adventurous travelers, backpackers, or anyone looking to be protected during their trip. They cover almost every single activity you can image!
Already reserved your hotel or hostel? If not, we recommend Booking.com. They have a huge selection of hotels and hostels all over the world. Plus, in most cases, you can cancel your reservation without any costs up to a few days before the check-in date!
Still haven't booked your plane ticket and want to save big? Take a look at Kayak and Momondo. They are flight aggregators that combine several other ticket search websites to make it easier for you to compare prices and make sure you are getting the best deal.
And finally, will you need to rent a car during your trip? Then check out Rentalcar.com to search and compare car rental companies from all over the world on a single website. Then, you can find the cheapest price for the best car!