Last Updated on by Lohanna Reis
Whether you want to travel the world or simply want to find a way to pay for your next vacation, there are several options available. For this quick guide, we talked with veteran digital nomads and travel bloggers who have been backpacking across America and other regions to compile practical tips you can use to fund your travel lifestyle.
There were several recommendations but for ease of reading through this guide, we chose to go with just 17 top practical tips. Here are 17 ways you can fund your travels.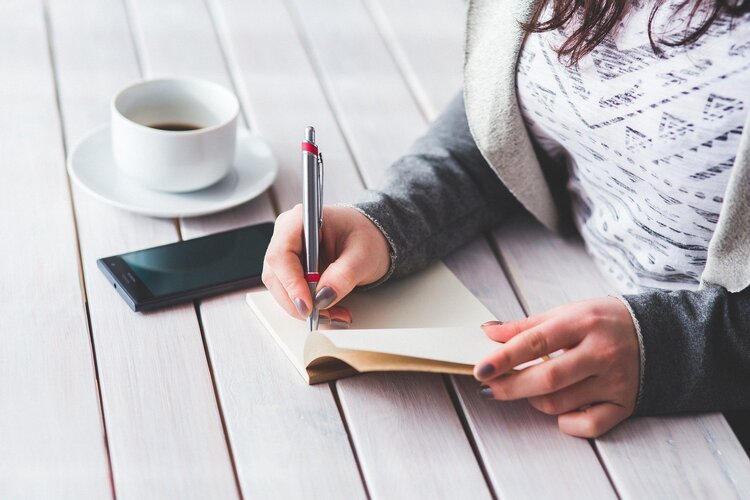 1. Become an Au Pair Overseas
The Au Pair program is a special cultural exchange opportunity designed to basically let you stay in American homes. As an Au Pair in the USA, you are invited into American homes to share your culture while gaining valuable childcare experience and exploring America.
The best part about becoming an au pair is that it doesn't require a college degree or any previous childcare experience to qualify. Au pairs are international students who live with American host families and provide light housework in exchange for a free room, board, and a weekly allowance.
If during your stay as an au pair you have a lot on your plate as far as assignments are concerned, pass some of that work to assignment writing services online. They will help with most of those assignments.
2. Teach English as a Foreign Language Abroad
This is an exciting alternative to the traditional classroom setting. TEFL jobs let you experience life abroad while enjoying time in the spotlight.
While no degree or formal teaching training is required to teach English online, your chances of finding work increase if you're certified. The good news? Earning a TEFL certificate can be done quickly and affordably online. If you struggle to break through in this industry, it would be best if you find relevant job options which you believe can match your skills.
3. Work on a Cruise Ship around the World
Jobs on cruise ships are ideal for those who seek an exciting travel experience coupled with the comfort of modern amenities which can be great if you're traveling while writing dissertation. However, the work is tough, but so are the rewards.
Not only do you have a free room, board, and transportation to different destinations, but you'll have access to amazing shore excursions that would normally cost big bucks. Plus, there's no better way to explore exotic ports than by learning about their history (and drinking sangria) from your very knowledgeable cruise ship tour guides!
4. Sell Photos
Everyone has a camera these days, but with the decline of film comes fewer opportunities to see your work in print. While photography may not be the most stable career choice, it is one of the most glamorous.
Sell your photos (whether they're digital or film) to stock agencies and travel magazines; then, you won't just get paid for capturing beautiful images—you'll also get to enjoy all that exploration!
5. Get a Commission-Based Job
When you join our Affiliate Program, you can promote any of our current tours and earn commissions for every client you refer to the company you promote. Commission-based jobs range from the sales consultant to tour guide to marketing director.
The best part is that there are all kinds of commission jobs out there just waiting for someone with the right skills, determination, and drive. Our friends at EssayWritingLab offer top essay writing services at good rates so if you get a commission job that's so demanding but with a good pay and you have little time left for your assignments, check with them to see how they can help.
6. Become a Freelancer
It's never been easier to become a freelancer—even if your only office experience has been playing Farmville at work. If you have an in-demand computer or creative skills, consider offering them on a freelance basis.
Websites like Craigslist allow people looking for skilled workers the ability to provide friendly rates via an auction process. While rates for services are usually low, the extra work you find on these sites can lead to more money in your pocket.
7. Sign up with a Work Exchange Program
Work Exchanges are placements that last anywhere from one week to several months where travelers can help out at host families or volunteer programs. Exchange your skills and labor with others all over the world.
Not only will you experience new cultures firsthand, but you'll be able to practice foreign languages while learning how things are done in other countries. Who knows? You may even meet some lifelong friends along the way!
8. Participate in Medical Studies to Make Money (Guinea Pig )
Eager to travel the globe, but strapped for cash? Consider participating in a medical study.
By taking part in these studies on sites like ClinicalTrials.org, you'll be able to explore new places while earning money. The most popular destinations are Canada and Western Europe, but some companies will even compensate for your transportation if you qualify for their trials.
9. Work Seasonally during Winters or Summers
Seasonal jobs allow travelers to make quick bucks during peak seasons when tourism amps up. If you don't want to commit long-term, most towns have summer or ski resorts that are always looking for eager help during their most profitable months. You can find short-term work that doesn't require specialized skills at any time of year—it just pays more during tourist season.
10. Be a Volunteer Abroad
Exploring the world is an expensive proposition, but there are ways to offset some of your costs by becoming a volunteer. There's no better way to meet locals and get off the beaten path than giving back through volunteering. Opportunities range from building schools in developing countries to joining archaeological digs deep in the heart of Mexico City.
11. Sell Your Body…it's Not What you Think!
There's big money in selling your body. In fact, you can make quick extra cash by selling both plasma and platelets. Don't worry—this doesn't mean you have to sell your soul or anything!
Blood centers want healthy individuals who will donate blood regularly for research purposes. If you're willing to give up some of your blood, you can not only save lives—you can also get paid!
12. Be a Professional Dancer
Most of the money from dancing comes from nightclub appearances." Are you a hip-shaking, booty-bumping stud who knows how to break it down on the dance floor? If so, why not monetize those mad moves and make some cash during your travels? Just be prepared to do some serious partying.
13. Sell Handmade Souvenirs Online
Create a unique souvenir and sell it on a site like Etsy or Ebay. Whether it's embroidered handkerchiefs or miniature iron statues of famous monuments, there are entire websites devoted to buying and selling one-of-a-kind junk from all over the world.
If you have any artistic ability whatsoever, pick a local craft that's popular in your destination country, and then ask around until someone can show you how to make it. Once you have your souvenir, just sign up for one of the various websites to sell it online.
14. Become a Yoga Instructor in Person or Online
If you like to keep busy and appreciate the company of others, consider teaching yoga. The physical benefits are obvious, but did you know that it's also a great way to make money? Yoga instructors lead classes in nearly every country worldwide, so there's no shortage of work opportunities.
15. Be an Event Planner
One dream vacation would be planning other people's dream vacations. Involvement with travel is one thing, but being involved in making sure that everything runs smoothly—from booking flights to hiring guides—is even better. You don't have to work as the top dog if you don't want to; just sign up as an assistant or intern who gets coffee for them instead.
16. Become an Online Course Tester
Try testing free online courses in exchange for a review. If you're the type who loves to keep up with the latest apps, software, and digital tools, then why not get paid to test them out? You can sign up with several sites that will match you with companies seeking product testers for brand new offerings.
17. Sell Your Stuff and Live Light
Sell items you no longer use through a service like Ebay, Craigslist or Poshmark. The stuff you bring with you on your travels isn't just something to ease your transition from home to the hostel.
Each item is also an asset that can translate into cash if it's in good condition and sufficiently trendy. Put all those high-end outfits, must-have electronics, and designer shoes up for sale, then use the money to fund future adventures.
In short
The 17 expert answers on how to finance a lifestyle while traveling are:
Become an Au Pair abroad

Teach English as a Foreign Language

Work on a cruise ship around the world

Sell photos

Get a commission-based job

Become a Freelancer

See yourself in a Work Exchange Program

Participate in medical studies to earn money (guinea pig)

Work seasonally during winters or summers

Volunteer abroad

Sell ​​your body… not what you think!

Be a professional dancer

Sell ​​handmade souvenirs online

Become a yoga instructor in person or online

Be an event planner

Become an online course tester

Sell your stuff
The Bottom Line
Globetrotting is fun but it also comes with a fair share of challenges especially when you are strapped for cash. We hope these tips help you find a way out if you are stuck in a rut.
About the author
Tiffany Harper is an experienced freelance writer, who sometimes helps professional college papers online writers and the dissertation writing services with their style and other writing skills. Now she is working on her book in self-motivation and self-growth areas. If Tiffany is not working on another research for Check This Site, you can find her walking in the local park or meditating. Do not hesitate to contact her on Twitter.
Planning your next trip?
Then don't forget travel insurance! You don't want to get stuck paying a ton of money and ruining your trip if you get sick or have an accident without travel insurance. WorldNomads is ideal for adventurous travelers, backpackers, or anyone looking to be protected during their trip. They cover almost every single activity you can image!
Already reserved your hotel or hostel? If not, we recommend Booking.com. They have a huge selection of hotels and hostels all over the world. Plus, in most cases, you can cancel your reservation without any costs up to a few days before the check-in date!
Still haven't booked your plane ticket and want to save big? Take a look at Kayak and Momondo. They are flight aggregators that combine several other ticket search websites to make it easier for you to compare prices and make sure you are getting the best deal.
And finally, will you need to rent a car during your trip? Then check out Rentalcar.com to search and compare car rental companies from all over the world on a single website. Then, you can find the cheapest price for the best car!