Last Updated on by Lohanna Reis
Creating a unique visitor experience is the goal of hospitality. Experts in the hotel industry at all levels are welcome to use their services. If you want to start your career in the T&H field, writing a good resume is essential.
Furthermore, reading a hospitality resume writing service can be of enormous importance too. There are several educational and development possibilities in the hospitality and tourism industry. Math, science, and technological abilities are essential for students.
Tourism and hospitality are studied in HOS 101. This course will explore company development and ecotourism's impact on persons and places. Also, it teaches students how to obtain a job in the hotel service business.
This program covers long-term sustainability, strategic planning, and personal ethics. This is required for T&H majors. If you wonder what jobs are in hospitality, we'll help you with that.
Which Programs Can Be Learned Regarding This Industry?
To pursue a career path in hospitality industry, you should look for interesting educational programs regarding it first. Students in this field often study accommodation, food, and beverage service; conference management; travel & tourism; as well as the connected industries that help compensate for this sector.
An outline of the many areas of the company and their interconnectedness is provided down below.
Distinguish and describe the numerous employment prospects in the hospitality business.

Describe the broad hospitality system and the ways one part of the industry influences the others.

Evaluate several employment options and the qualities of their personnel.

Recognize the difficulties that hospitality workers encounter.

Examine and assess present and future developments in the business.

Analyze the current state of the sector from a global viewpoint.

Determine your own educational and career goals.
1. Accommodation Facility Employee
Accommodation facility workers are responsible for ensuring the comfort and convenience of hotel guests, either by direct interaction with them or by providing additional services that improve their stay. Whether on vacation or business, travellers can make the most of their time away from home with the aid of comfortable hotel accommodations, delectable cuisine, and friendly staff. Lodging executives are sometimes called upon to meet with and register visitors.
Additionally, they strive to provide a positive guest experience. But to become one, you should be looking for guides regarding your application letter. In that case, this content might serve you as a good starting point.
There are several types of lodging places, ranging from small bed & breakfasts to large hotels with hundreds of rooms. Tourism and hospitality management jobs in the hotel industry with additional facilities, such as swimming pools, casinos, or conference centres, have a wider variety of responsibilities.
Naturally, to pursue a career in this branch of tourism and hospitality, you'll need numerous responsibilities, such as:
Check the sanitation and look of guest rooms, public spaces, and the surroundings.

Guest treatment, décor, and cleanliness requirements must be fulfilled by all employees.

Inquire about hotel rules and amenities from paying visitors.

Make sure the hotel is producing revenue. Interview, recruit, train, and sometimes terminate employees.
But what about occupations? Here are a few positions you can eventually take:
Front Desk Supervisor

Sales Professional

Director Of Sales And Marketing

General Manager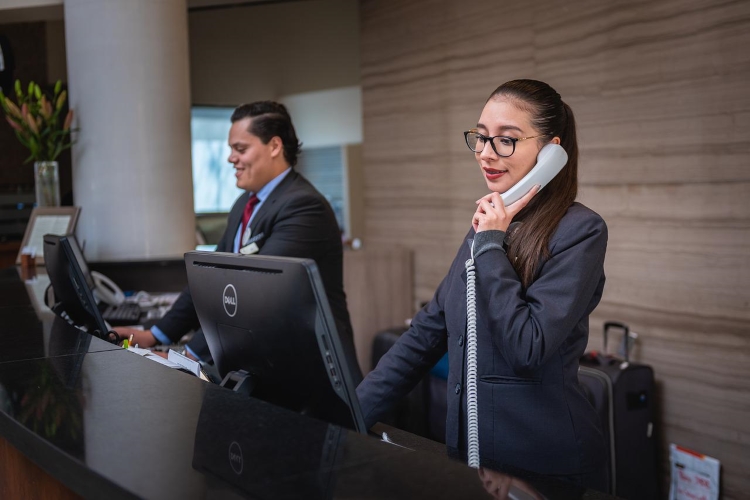 2. Restaurants and Bars
To be able to work in hospitality, restaurant, and nourishment, as well as beverages services operators, conduct a wide range of duties. The restaurant industry offers a wide range of exciting opportunities for workers of all skill sets. You can get a job in this sector, regardless of your skills or experience.
One may work at a restaurant to make additional money, work unconventional hours, or perhaps buy one someday. Some of the most sought-after roles in cuisine are discussed here, along with information on how to get them. What can you achieve with it?
Becoming A High-quality Cook.

General Manager of A Hotel Restaurant With 5 stars.

Bartender.

Food & Beverage Lead Manager.
3. Museum Guide
Yes, you read it right. Hospitality 7 Tourism career 101 will allow you to operate as a guide in the world's most prominent museums. You can lead and escort individuals or organizations on viewing excursions or through attractions, such as factories, government spaces, and art galleries.
In addition, this position will allow you to learn further and expand your knowledge of the overall history and significant events from it.
4. Tour Agent
To put it another way, a tour operator is someone who helps you organize a vacation. Those searching for a change in scenery often use their advisory services and trip packages.
In addition to all of the above, they may assist with visa applications, airline bookings, hotel reservations, and any other travel-related issues that may arise during a trip to a new location. In a typical year, a travel agent makes $200,000 in salary.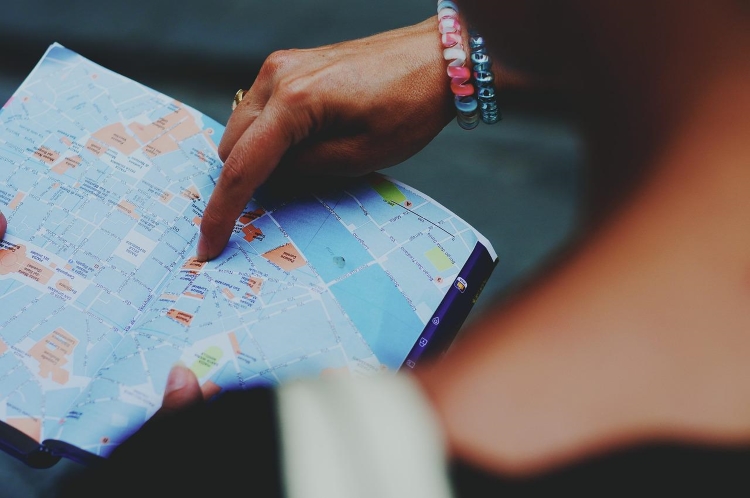 What Was the Impact of The Covid-19 Pandemic on Hospitality and Tourism?
COVID-19 significantly impacted the hotel sector, as it did on many others throughout the world. 2020 was the worst year for travel since records began due to global lockdowns. The epidemic cost the tourism sector $4.5 trillion and 60 million jobs worldwide.
Conditions improved, and lockdowns were lifted, but pre-pandemic rates are still far off. After reopening, companies must pay for greater sanitation and allow fewer customers. Digital marketing is gaining popularity as people want to modify their bookings at any moment.
AI has also brought both benefits and drawbacks to the hotel industry as a whole. Consequently, the hotel business is looking for more specialized staff.
Conclusion
Hopefully, our list of careers in hospitality and tourism will motivate you to pursue your dreams. When seeking T&H classes, students will voluntarily acquire a broad variety of relevant topics. Other alternatives include administration, advertising, financing, tourist psychology, tourism entry, and procedures.
If you still can't locate a job, a great post to read might suit you perfectly. Students indicated they didn't want to work in hospitality and tourism, since they weren't interested. After graduation, job progression and financial security are primary goals. Don't forget about that!
Planning your next trip?

Then don't forget travel insurance! You don't want to get stuck paying a ton of money and ruining your trip if you get sick or have an accident without travel insurance. WorldNomads is ideal for adventurous travelers, backpackers, or anyone looking to be protected during their trip. They cover almost every single activity you can image!

Already reserved your hotel or hostel? If not, we recommend Booking.com. They have a huge selection of hotels and hostels all over the world. Plus, in most cases, you can cancel your reservation without any costs up to a few days before the check-in date!

Still haven't booked your plane ticket and want to save big? Take a look at Momondo. It's a flight aggregator that combines several other ticket search websites to make it easier for you to compare prices and make sure you are getting the best deal.

And finally, will you need to rent a car during your trip? Then check out Rentalcar.com to search and compare car rental companies from all over the world in a single website. Then, you can find the cheapest price for the best car!