Last Updated on by Rodrigo @ OutofYourComfortZone
Canada is a diverse and beautiful country that offers an array of vacation destinations for travelers seeking adventure, relaxation, and exciting experiences. Visit the breathtaking natural wonders of Banff National Park or the vibrant cities of Toronto and Vancouver.
For nature lovers, foodies, or culture enthusiasts, exploring this vast country is sure to be an unforgettable experience. Here are some highlights of some of the best places to vacation in Canada, including popular tourist spots and hidden gems that offer unique experiences and unforgettable memories, starting from the West coast.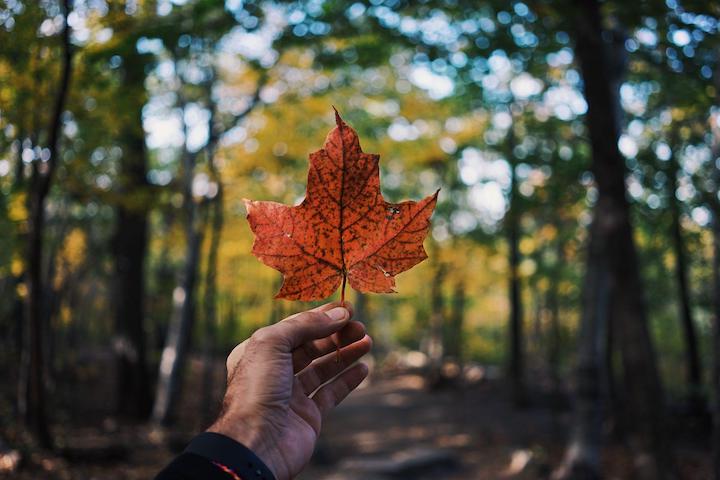 1. British Columbia and Vancouver
Vancouver is one of the most beautiful and fun places to visit in Canada. Set on the Pacific Ocean and backed by snow-capped mountains, it's a city for outdoorsy types year round. Sunbathers crowd the beaches in summer, while skiers flock to nearby Whistler in winter.
Regardless of the season, locals love to spend time outdoors strolling the paved seawall, playing volleyball on Kitsilano Beach, and rollerblading or jogging around Queen Elizabeth Park or VanDusen Botanical Garden.
In the downtown district of Gastown, historic buildings and shops have a cozy, small-town feel. It's also home to many fine restaurants and casual cafes, with a great selection of food markets and specialty shops including toy stores and magic shops.
The area is kid-friendly, too, with a water park and playgrounds at Stanley Park and Granville Island, the latter offering many children's markets, plush restaurants, and high-end boutiques.
One of the most popular places to visit in Vancouver is Pacific Spirit Park, where hikers can follow a path through dense forest, past moss-draped ancient cedar trees, and up to the scenic viewpoints at Wreck and Jericho beaches.
The park also offers a variety of other activities, from a rainforest walk to whale watching and a tour of the site of the 1912 Wreck of the Empress.
If you want to experience the alpine beauty of British Columbia, Road Scholar's Hiking in British Columbia tour is the perfect trip for you. With the help of a knowledgeable guide, you'll take in the views of the pristine coastline and towering mountains on our once-in-a-lifetime excursion.
   2. Alberta and Calgary
With a country this size, deciding where to go can be a daunting task. In the west, Canada's mountainous regions are a year-round outdoor paradise where you can ski in winter and hike in summer. And while the west may be best known for its stunning natural scenery, it also has a vibrant culture to discover.
Calgary is an incredible city and a popular vacation destination. With its stunning mountain views, diverse culture and vibrant downtown district, it's no wonder why Calgary is a popular tourist destination.
The vast and majestic Rocky Mountains call those who love adventure, while the many parks and trails that line the outskirts of the city provide plenty of opportunities for the nature lover.
In the city center, visitors can take advantage of Calgary's booming art and culture scene. There are countless galleries, museums, theater companies and music venues to explore.
The downtown area is also home to delicious restaurants from all around the world. This creates a wonderfully diverse cultural experience not found anywhere else.
The charming mountain town of Banff is the gateway to breathtaking landscapes of snow capped peaks, turquoise lakes and shimmering glaciers. The surrounding Jasper and Banff National Parks are a UNESCO World Heritage Site and attract millions of visitors each year. And if you want to explore the spectacular Rocky Mountains by land, then the Icefields Parkway is one of the most beautiful drives in the world.
A great alternative to Banff is the quaint and picturesque mountain village of Canmore. Less crowded than Banff, Canmore is a perfect base for hiking or enjoying a mountaintop hot tub with spectacular views of the Rockies. A renowned skiing destination, Canmore is home to the acclaimed Banff Centre for the Arts and has plenty of restaurants and shops to enjoy.
   3. Manitoba and Winnipeg
Canada's most central city, Winnipeg, is known for its diversified economy and warm winter weather. It's also the site of some of the nation's best festivals, including Folklorama (in August), the Festival du Voyageur and the Jazz Winnipeg Festival.
The historic downtown area of The Forks draws crowds with its reclaimed warehouses, restaurants and public squares. In the spring, enjoy tulips at the annual Tulip Festival or watch fireworks explode over the 7.8-kilometer-long Ottawa River Canal during the lavish Canada Day celebrations.
While you're there, consider attending a Manitoba Folk Festival performance or taking in the action at a Winnipeg Jets game. You can also take a scenic drive to Churchill to view polar bears at a lodge on Hudson Bay.
Or head to Grasslands National Park, where you can connect with nature on a walking trail or explore dinosaur bones at the visitor center.
The Maritimes are another great destination for a Canadian summer vacation. Halifax's old waterfront makes for a charming walking tour with lots of shopping and dining options.
Afterwards, head to Peggy's Cove to see the famous lighthouse. The Maritimes also offer whale-watching tours, or you can paddle along the North River on a kayak tour.
If you want to connect with nature, the National Parks of Canada provide a variety of backcountry experiences. You can reserve campsites or oTENTiks (cabin-like tents) in some parks, or you can opt for the luxury of staying at one of Parks Canada's many hotels and lodges, which range from family-friendly to luxurious.
You can also book a trip to Yellowknife to see the stunning arctic landscapes and watch the beluga whale migration. You'll also find plenty of outdoor adventures in the surrounding areas, such as climbing and mountain biking, or you can go on a rafting expedition.
   4. Ontario and Ottawa
Ontario is the heart of Canada, with a vibrant city and a stunning lakeside setting. The capital of Ottawa is a fascinating cultural and political center, where you can take a guided tour of Parliament Hill and see its famous buildings and towers – or even do yoga on the lawn. For a real treat, attend the Summer Solstice Indigenous Festival, which includes long table feasts and workshops led by local chefs.
In the southern part of the province, Penticton is the gateway to the Okanagan wine region of Oliver and Osoyoos. It's also a great base for outdoor and wildlife adventures, such as hiking and biking, or taking a scenic cruise to spot whales or puffins.
The city of Windsor is also a top attraction, with its beautiful waterfront gardens and parks, and world-class entertainment. You can even step inside an exact replica of Montreal Canadiens hockey dressing rooms or see a collection of 90 painted goalie masks.
Toronto is a big-city destination where you'll find something fun for everyone, from the skyline-busting CN Tower and the turrets of Casa Loma to the powerful Niagara Falls down the road. The shopping of St Lawrence Market and Distillery District and the murals of Kensington are just a few of the highlights, but there's so much more to discover.
When in Toronto, a visit to the Fairmont Royal York is always on my list. It's one of the best hotels in Canada, and offers incredible service and a luxe feel. It's just a short walk from the top of the CN Tower, and close to many of the best attractions in the city.
   5. Quebec and Montreal
When it comes to the best places to vacation in Canada, Quebec's capital city of Montreal is a top contender. Whether you are a history buff or a motorsports fan, this city has something for everyone.
Its old-world streets, renowned museums and enchanting parks are just the tip of the iceberg. There are also plenty of opportunities for outdoor adventure activities. Those looking to get their pulses racing will find a thrill at the Circuit Gilles Villeneuve, a track that hosts races ranging from the NASCAR Xfinity Series to the FIA World Sportscar Championship.
One of the best places to go on a day trip from Montreal is the UNESCO World Heritage Site of Old Quebec. As the only walled city north of Mexico, it offers a rich cultural experience. Wander along the historic walls, explore the quaint cobbled streets and visit one of its many cafes or restaurants.
The city's prestigious Museum of Fine Arts is another must-see attraction for art lovers. Its plethora of galleries, painting halls and showcase rooms make it easy to lose yourself in the art for hours on end.
Other popular day trips from Montreal include Quebec City and the charming mountain village of Mont Tremblant. The latter is a year-round destination that includes a prestigious ski resort and a picturesque town beneath its snow-capped mountains.
Those who prefer to be outdoors will love the beautiful vistas and hiking trails of Quebec's Gaspe Peninsula. This scenic region juts out into the St. Lawrence River, and it's home to a range of natural wonders. Those seeking to see wildlife can take advantage of the excellent wildlife spotting and fishing opportunities.
Concluding…
No matter where you're located or what type of vacation experience you're looking for, Canada offers a wide variety of options to explore. With its stunning landscapes, vibrant cities and rich culture, it is easy to see why Canada is one of the most popular destinations in the world. Maybe a coast to coast road trip would be the ultimate adventure.
Planning your next trip?

Then don't forget travel insurance! You don't want to get stuck paying a ton of money and ruining your trip if you get sick or have an accident without travel insurance. WorldNomads is ideal for adventurous travelers, backpackers, or anyone looking to be protected during their trip. They cover almost every single activity you can image! Plus, you can have a 5% discount with the coupon code comfort5. 

Already reserved your hotel or hostel? If not, we recommend Booking.com. They have a huge selection of hotels and hostels all over the world. Plus, in most cases, you can cancel your reservation without any costs up to a few days before the check-in date! 

Still haven't booked your plane ticket and want to save big? Take a look at Momondo. It's a flight aggregator that combines several other ticket search websites to make it easier for you to compare prices and make sure you are getting the best deal. 

And finally, will you need to rent a car during your trip? Then check out Rentalcar.com to search and compare car rental companies from all over the world in a single website. Then, you can find the cheapest price for the best car!