Last Updated on by Rodrigo @ OutofYourComfortZone
Are you thinking about proposing to your partner? Would like to do it during a romantic trip? Why not Australia? One of the most beautiful countries in the world. Keep reading to more about some of the most romantic places down under.
There's nothing like travelling with the love of your life.
But how about getting engaged during your trip? Oh – that's a whole new level!
Destination proposals are the next big thing. And if you're headed to Australia, here are some of the most romantic spots you should consider: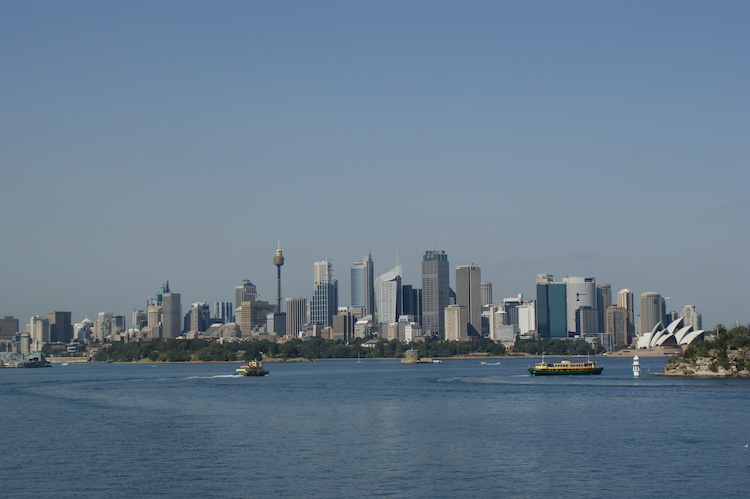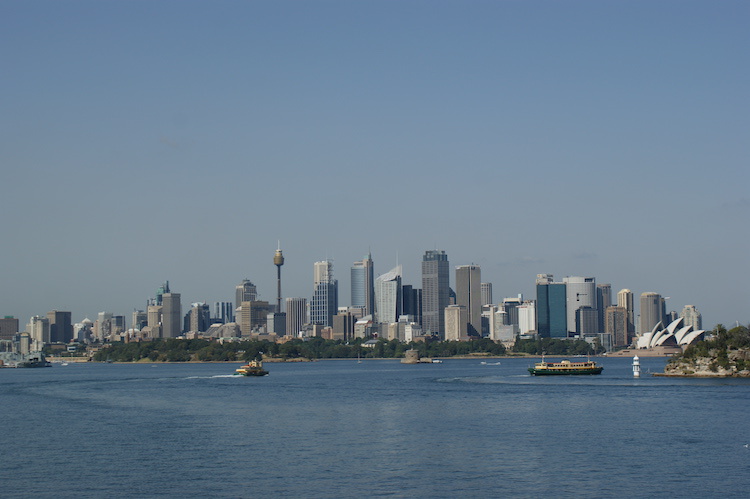 1. The Hunter Valley Gardens (New South Wales)
Ever dreamed of proposing to a girl in a grape vineyard? How romantic!
A two-hour drive north of Sydney, The Hunter Valley Gardens is one of the oldest grape-growing regions in Australia. It's also home to some of the finest restaurants in the country that serve fresh produce, farm-to-table selections, and artisan food.
This beautiful valley is famous for the Lover's Corner that features a heart-shaped tunnel made with thousands of glittering lights!
And obviously, a lot of vineyards open for wine-tasting.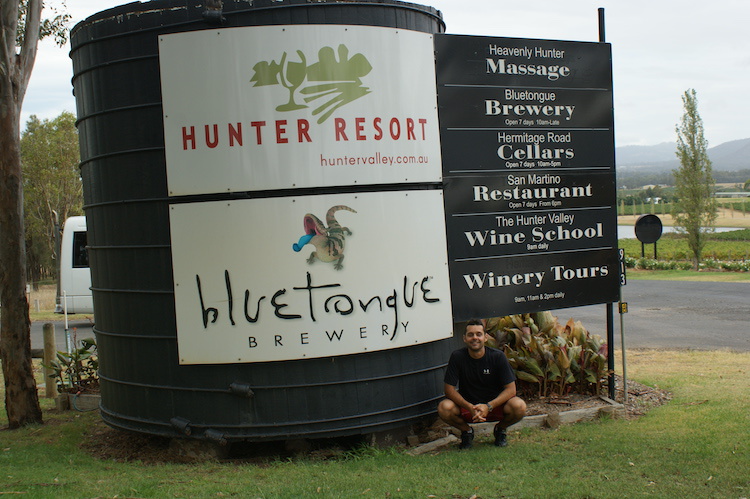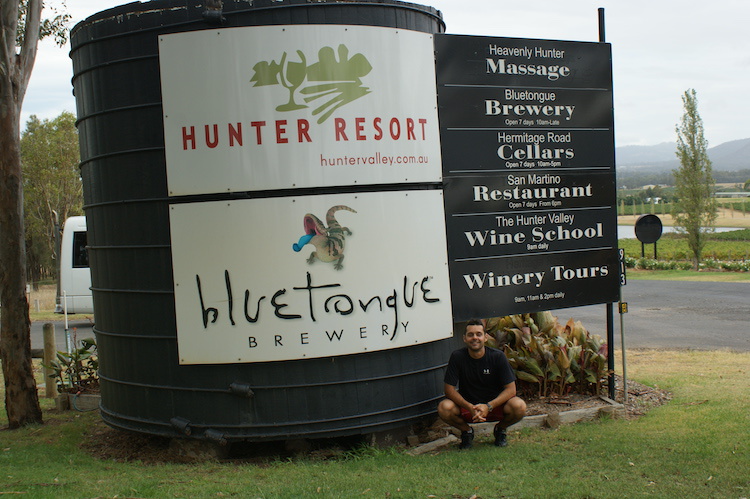 2. Lake Gairdner National Park (South Australia)
If you love "peace and quiet" or where it's just you and her – this is the place to propose.
You'll find the Lake Gairdner National Park in the bucket lists of most photographers simply because of the picturesque views – from the mesmerizing sapphire sky to the beautiful salt lake surrounded by red sandhills. It feels like paradise!
When visit South Australia, don't forget to check out the delightful city of Adelaide!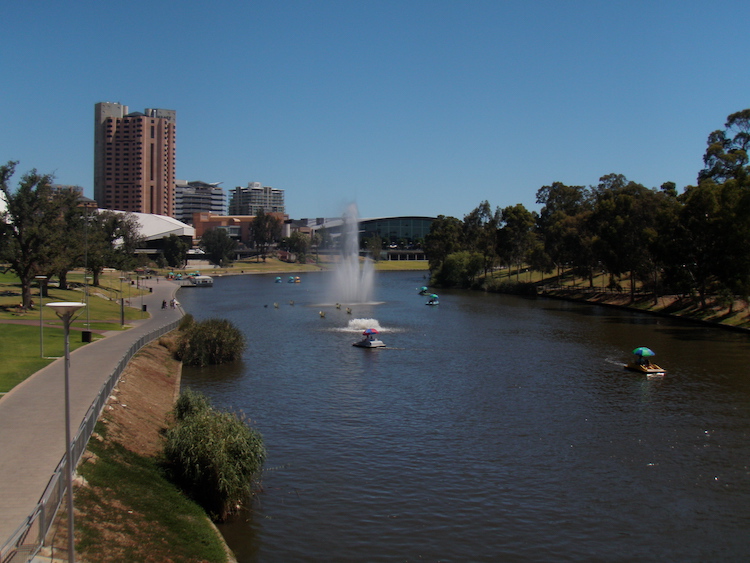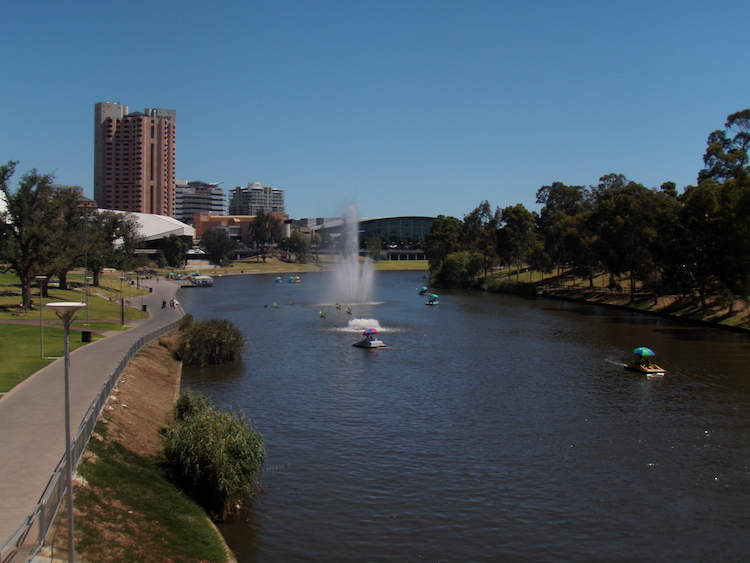 3. Four Mile Beach (Queensland)
If you both love the sea (who don't?), the Four Mile Beach is the perfect venue for your destination proposal.
If you dream of putting the ring on her finger while strolling by the shore or while having a romantic dinner by the beach, this is where you want to be.
Four Mile Beach is one of the most popular beach attractions in Australia. It's also a prime sunset destination – perfect for the "sunset proposal".
After she says "yes", you definitely want to celebrate. Don't worry, this beach is close to the town of Port Douglas, so you're a short drive away from world-class cafes and restaurants.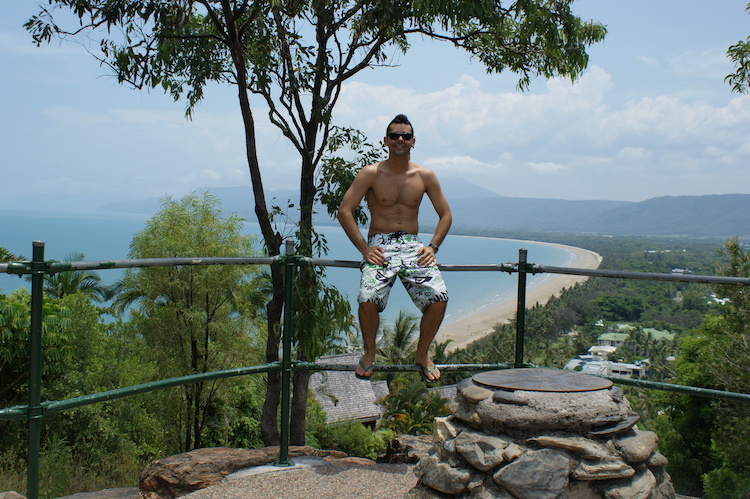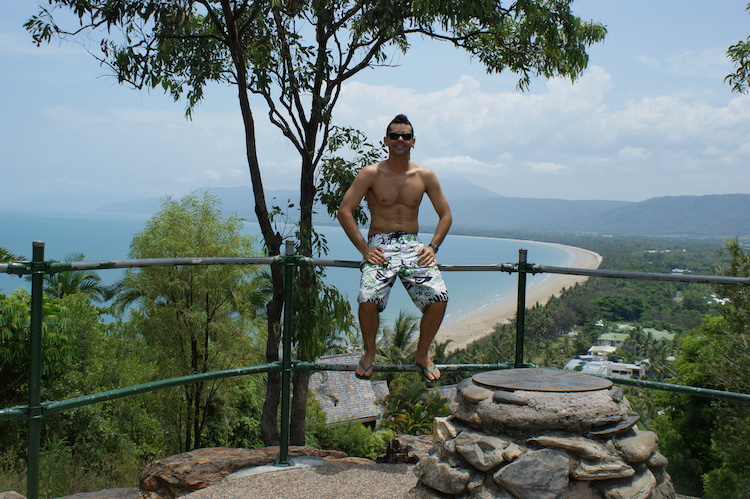 4. Pumphouse Point (Tasmania)
A perfect escape from the hustle and bustle of city life, the Pumphouse Point offers one of Australia's most iconic wilderness experiences.
Surrounded by dramatic natural landscapes and snow-capped peaks, this is a great place to create beautiful memories, such as a marriage proposal.
I know it's a bit isolated and far from Hobart, Tasmania's capital. But it worth of trip.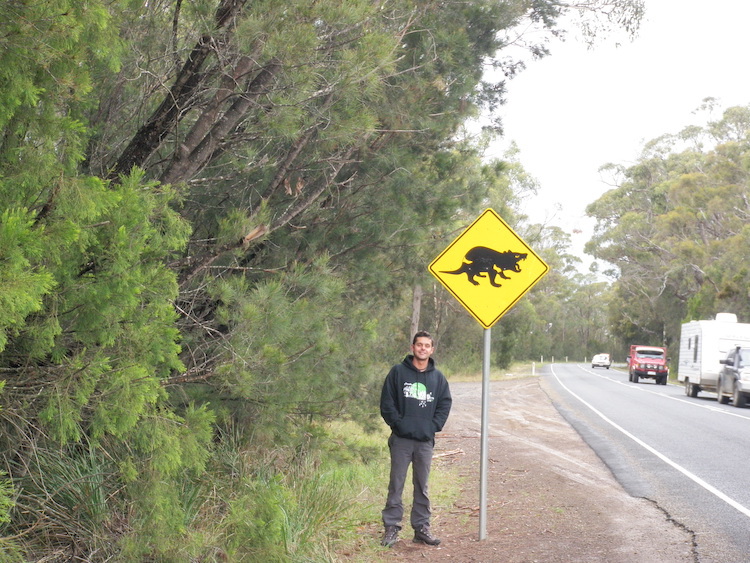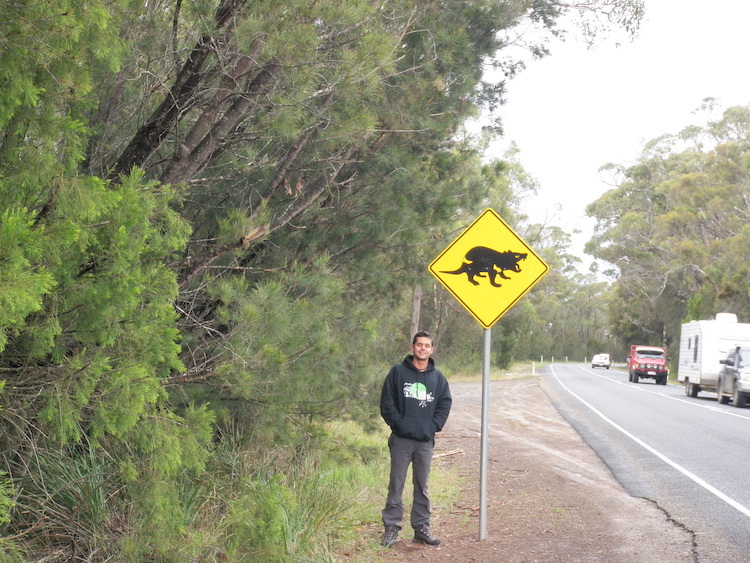 5. Great Barrier Reef
This 2,300-kilometre reef is the largest coral reef system in the world. Whether you prefer thrilling adventures underwater or a luxury getaway by the beach, the Great Barrier Reef makes an ideal destination for outdoor lovers.
Experience incredible marine life, sail through the 74 idyllic islands of the Whitsundays, or simply relax in a world-class island resort. There is no bad timing to pop out that ring and propose to the love of your life!
Plus, do you both scuba dive? Why not propose during an amazing diving in one of the best spots in the world!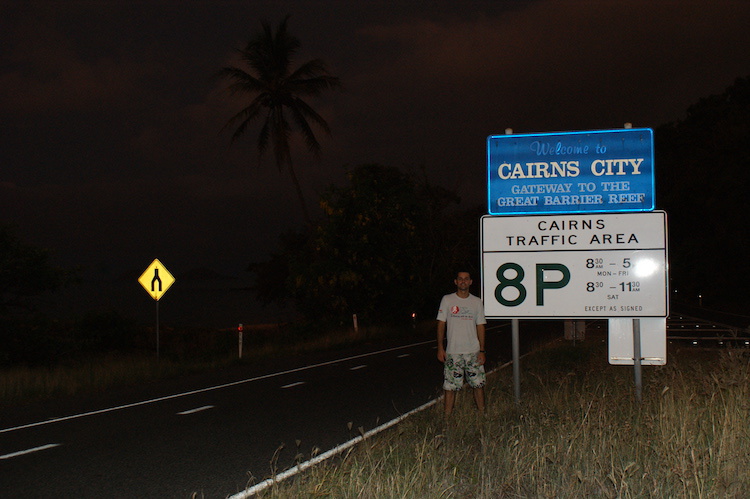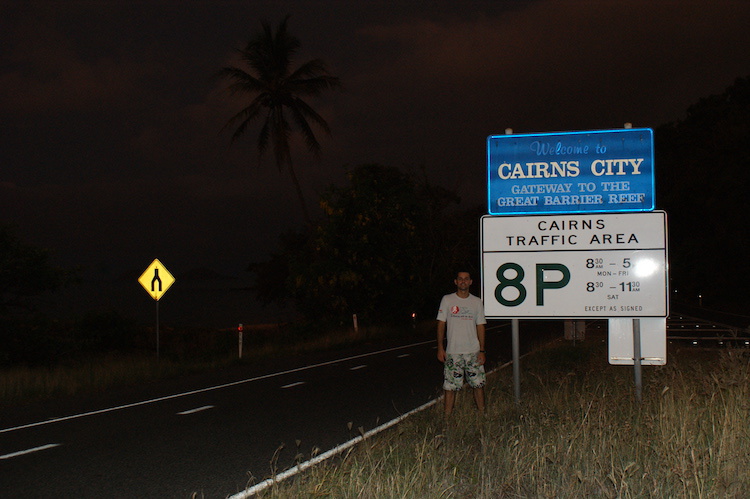 The 6 "Secrets" to a Perfect Destination Proposal
Once you found the perfect destination for your wedding proposal, it's time to plan how the magical moment is going to happen.
The best thing about destination proposals is that they can make even the simplest proposals the sweetest, most memorable ones.
But still, you want to make sure you pull off a great plan and you're able to capture the moment!
Here are some brilliant tips for the perfect destination proposal:
1. The Element of Surprise for your Proposal
Utilizing the element of surprise makes the entire proposal thing exciting, fun, and more memorable!
It doesn't have to be grand. You are already in a beautiful place. Let your surroundings be the highlight. But, you can think of something that will render your girl (or guy) speechless.
For example, you can ask help from the hotel staff to arrange a surprise party or an intimate dinner for two. Or, maybe, you can come up with a gimmick or a pull off a prank. Make it unique. Make it a moment that will linger in your memories for the years to come!
2. The Engagement Ring
The most important piece of the puzzle! Engagement rings are a big investment. Make sure you find the perfect piece for her.
Here's how you can choose an engagement ring that your partner will love:
Know the 4 Cs.

You'll hear these a lot from local jewellers. 4 Cs stand for cut, colour, clarity, and carat weight. Figure out what C is most important for you. Most gemologists will tell you that it's the "cut" because it determines the brilliance of a diamond.

Decide on a budget.

Knowing your budget allows you to fully explore your options. There are no exact rules on how much you should spend for engagement rings. Regardless of the figure, you should feel comfortable about it.

Choose an engagement ring that suits her style (not yours).

Observe the style of jewellery she loves to wear. If she likes things simple yet elegant, a perfect-cut solitaire diamond ring is the way to go. If she's a fan of unique, sparkling gems, consider more elaborate styles like a baroque or a swirl engagement ring.
3. The Engagement Speech
Your proposal speech need not be perfect. But it should be heartfelt and sincere.
The idea is to make it personalised.
Pour your heart out. Your girl wants to hear how she makes you feel. You can start by recollecting the day you first met each other or the things you love the most about her.
The proposal speech need not be too long. It need not be poetic. Keep it short, simple, and as they say – straight from the heart.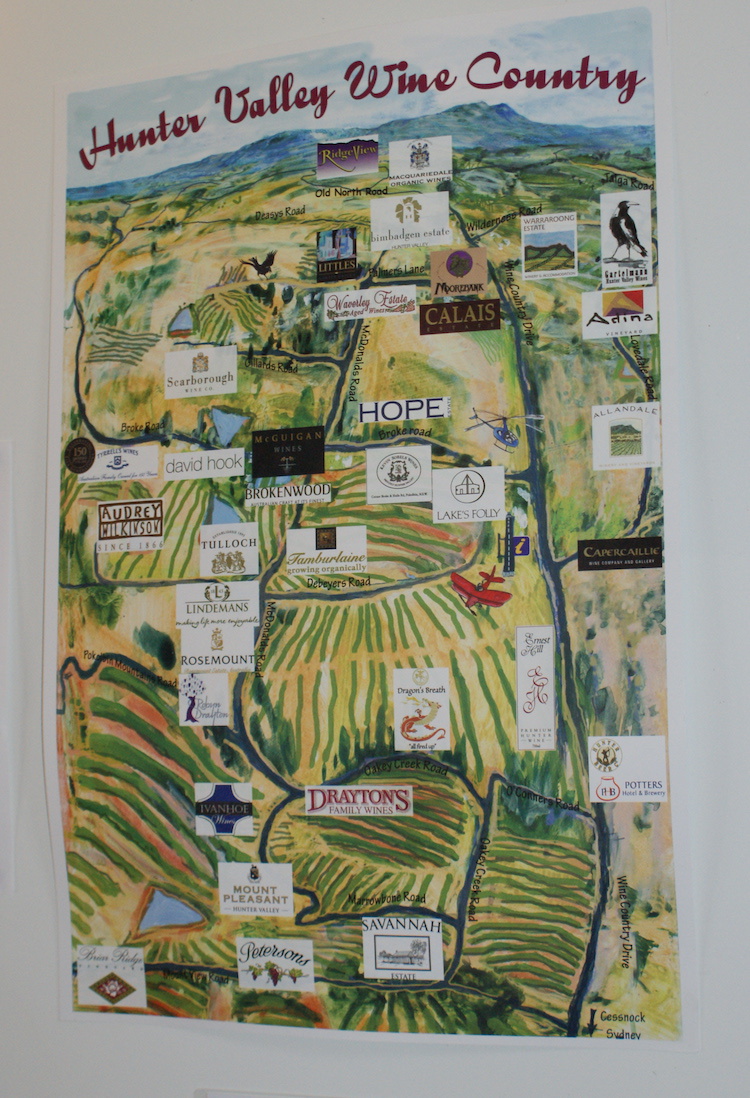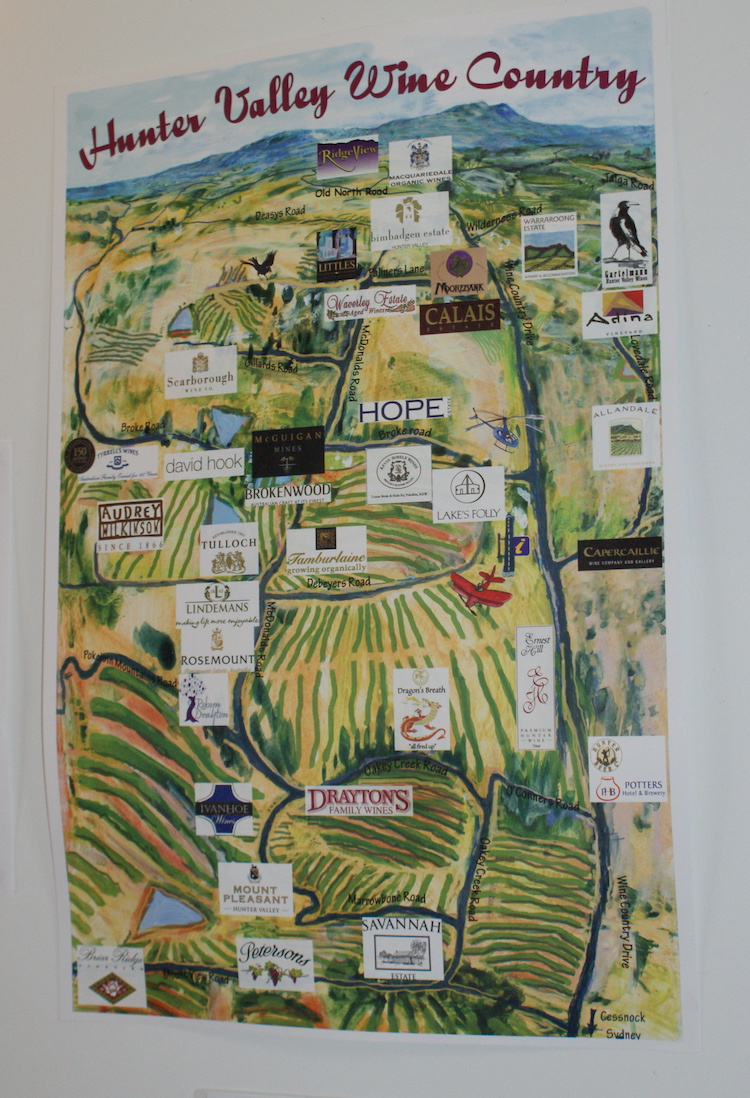 4. The Secret Proposal Photographer
Of course, you want to make sure that your entire proposal is captured.
Marriage proposals are defining moments. You want to preserve those moments for your future kids and grandkids to see!
It has become increasingly popular to hire a secret proposal photographer. Look around for local photographers in the area. A quick Google search should do.
Some people choose to have a paparazzi-style photoshoot wherein the photographer blends in with a crowd and pretends to be a tourist taking random photos. Others choose to arrange a regular photoshoot without letting their significant others know that it's actually a proposal photoshoot!
If you're in an intimate destination, you will have to hire a photographer who will hide in a bush or behind something so your girl doesn't notice someone's capturing your proposal.
5. The Perfect Outfit for your Proposal
You want yourself and your future fiancé to look great on those photos. So make sure you both dress up for the occasion, without telling her why, of course. Go ahead and select the right elegant dress for your spouse and an outfit for you that complements her attire to make you both look stunning on this special day.
Say you're having dinner at a restaurant with a strict dress code, for example. Works all the time! Or, you can buy her a nice outfit as a gift and let her wear it on the day you will propose.
Some of the flattering outfit choices for women that look stunning on photographs are solid colours, particularly white, red, and black.
6. Propose Early During the Trip
Unless you have a reason to do it before your vacation ends, it's much better to propose early on. This will not only lower the chances of misplacing the ring, it also saves you from the anxiety that comes with proposing.
Also, your girl might get suspicious if you wait a bit longer. Don't wait for the perfect moment. Let the perfect moment happen!
Final Thoughts
Proposing during a travel vacation can be one of the most exciting moments in your life. Especially in a place like Australia. I lived and studied in Australia for about 3 years. I can attest, it can be REALLY romantic for an engagement proposal.
Wherever and however you choose to do it, make sure you apply the tips mentioned above. You're just a few steps away from hearing that life-changing "YES".
Planning your next trip?
Then don't forget travel insurance! You don't want to get stuck paying a ton of money and ruining your trip if you get sick or have an accident without travel insurance. WorldNomads is ideal for adventurous travelers, backpackers, or anyone looking to be protected during their trip. They cover almost every single activity you can image!
Already reserved your hotel or hostel? If not, we recommend Booking.com. They have a huge selection of hotels and hostels all over the world. Plus, in most cases, you can cancel your reservation without any costs up to a few days before the check-in date!
Still haven't booked your plane ticket and want to save big? Take a look at Kayak and Momondo. They are flight aggregators that combine several other ticket search websites to make it easier for you to compare prices and make sure you are getting the best deal.
And finally, will you need to rent a car during your trip? Then check out Rentalcar.com to search and compare car rental companies from all over the world on a single website. Then, you can find the cheapest price for the best car!