Last Updated on by Lohanna Reis
It is easily observable that the last two years were different from the previous ones. This is because a global pandemic has emerged and it slowly spread across the globe, forcing nations to take unprecedented measures.
Because no one really knew the dangers and consequences this new virus could have on people's health, schools, colleges, businesses, shifted their activities online.
This means that students had to attend online courses and classes and employees to work from home, in those cases when this was possible (not valid for factory workers, for example).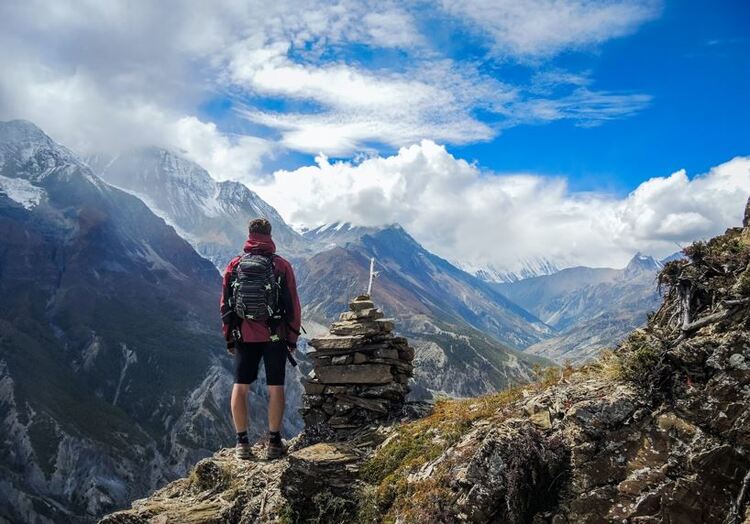 But if this was seen as a huge obstacle that prevents students and employees from achieving their maximum productivity, nowadays the perspective has quite changed.
Remote work is on its way to becoming the new normal. Businesses adopt a hybrid working style where the local restrictions allow for it. And colleges are on the same path.
But distance education was something normal before the pandemic too. Many students decided to choose this education form because it allowed them to have more time for something else.
Many students are parents; thus, they need time for raising the kids and doing the household chores. But at the same time, it also gives you more flexibility when it comes to traveling.
We all know that traveling is something many students discover while they are in college. Going on a trip with your colleagues can be an enriching experience and for sure it teaches you a lot.
So, students want to travel and discover more of this immense world, and distance education seems to be a good choice. But how has it affected student travel?
1. Affordable trips due to the flexibility
When you are a student, you usually are on a tight budget. But somehow, many students manage to administer their finances so that they have money for traveling too. They mostly travel on a budget and try to save as much money as they can.
If you choose distance learning, you should know that one of the positive effects is that it comes with the flexibility you may yearn for.
Because you can go through classes at your own pace, this lets you have more time for traveling. It is common for students to find affordable plane tickets exactly when they have exams or classes. But this is only for those who are not distance learning.
Student travel is something characteristic of college years, so distance learning is helping students to go on many adventures while studying.
2. More control over your academic progress
Distance education comes with other benefits as well. It gives students more control over their academic progress because they can go through classes at their own pace. It is important to note that even though you might be learning from a distance, you still have assignments and essays to write.
And because these usually conflict with traveling times, many students hire a writer to help with an assignment. There is a Studyclerk professional essay help that has professional writers ready to take on any challenge and help students pursue their academic goals. Distance learning helps students travel more, but also it gives them more control over their progress.
3. More time management and organization skills is needed
But even though distance learning comes with many positive benefits and advantages for those who choose this education method, it also poses some obstacles or challenges you need to overcome. If you think about the idea of distance education, everything sounds dreamy and ideal.
But to actually benefit from the education, you need to have really strong time management and organization skills. And this may conflict with the incredible trips and traveling experiences students are looking for.
The principle of distance education is that you go through all the materials at your own pace. But many students who have enrolled in this type of education or learning are traveling the world.
It is easy to get carried away when you are traveling. You meet new cultures, you visit new cities, and you discover new foods.
Traveling is incredible but it can distract you from learning and you may tend to procrastinate. So, distance education combined with traveling might not be the right choice for everyone. However, it can be a nice way to boost your time management and organization skills and go out of your comfort zone.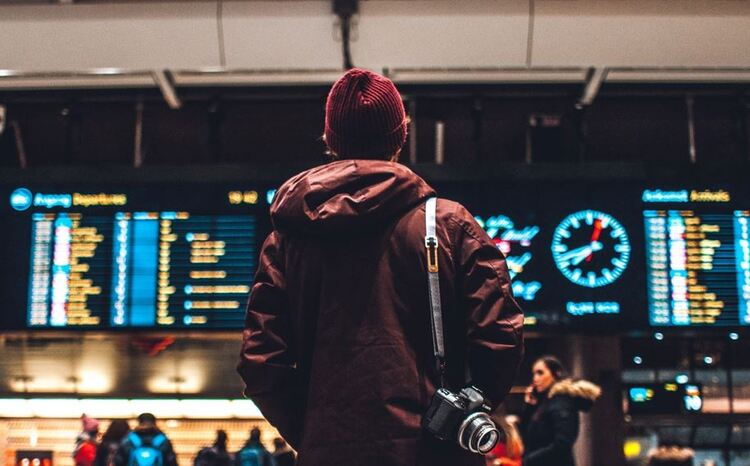 Well, even though you may think that distance education does not have any effect on traveling, well, it does. Many students love traveling and they usually start doing this with their friends they met in college.
But as distance education does not imply physically attending classes, this means that it offers few socializing options. Besides not attending classes, you also do not go to the parties that take place on campus or meet your colleagues face to face.
And you may wonder how this is affecting student travel. Even though solo traveling is trendy among students, traveling with your peers is a totally different experience.
You get to know your friends or colleagues better, but you also get to know yourself better. Having few socializing options in college means that you miss the chance of meeting like-minded people, thus having fewer options of traveling buddies.
5. Exams will affect your travel plans
One of the most important things to consider is how the exams will take place. Even though distance education means that you go through courses online, sometimes you may need to go to exams in person. Which can prevent you from going on trips during those times.
This is a tiny detail that can affect student traveling and it is important to inform on how the exams will take place before booking any trip. Missing the exams comes with consequences and, in these cases, it is better to prioritize exams over traveling.
In short
The 5 Ways Distance Education Affects Student Travel are:
Travels due to flexibility

More control over your academic progress

More time management and organization skills are required

Few socializing options without campus life

Exams will affect your travel plans
Conclusion
Distance education is not a new study method in the educational system. However, it may have risen in popularity after the outbreak of the coronavirus.
Because all students were forced to attend courses online, it became easier to travel the world. All you need is a laptop and a good connection to the internet, which can be found everywhere.
So, many students decided to enroll in distance education programs and courses that allow them to explore the world and learn at their own pace. But to succeed in this attempt, you need to organize your time carefully and avoid procrastination, which is so common while you are traveling.
You need to make sure that you can attend the exams where you need to physically be there and that these times do not overlap with your trips. Even though you may not have contact with your peers and take part in campus-specific activities, you can meet new people on your trips.
Planning your next trip?
Then don't forget travel insurance! You don't want to get stuck paying a ton of money and ruining your trip if you get sick or have an accident without travel insurance. WorldNomads is ideal for adventurous travelers, backpackers, or anyone looking to be protected during their trip. They cover almost every single activity you can image!
Already reserved your hotel or hostel? If not, we recommend Booking.com. They have a huge selection of hotels and hostels all over the world. Plus, in most cases, you can cancel your reservation without any costs up to a few days before the check-in date!
Still haven't booked your plane ticket and want to save big? Take a look at Kayak and Momondo. They are flight aggregators that combine several other ticket search websites to make it easier for you to compare prices and make sure you are getting the best deal.
And finally, will you need to rent a car during your trip? Then check out Rentalcar.com to search and compare car rental companies from all over the world on a single website. Then, you can find the cheapest price for the best car!