Last Updated on by Lohanna Reis
Have you been thinking of visiting another country and making memories that you'll always remember? If yes, volunteering abroad is the best way to achieve this goal.
You'll get to see different places, work with locals, see a lot of places that tourists never get to visit, and have an amazing experience. By approaching it with a learning mindset, you'll be in for a life-changing experience.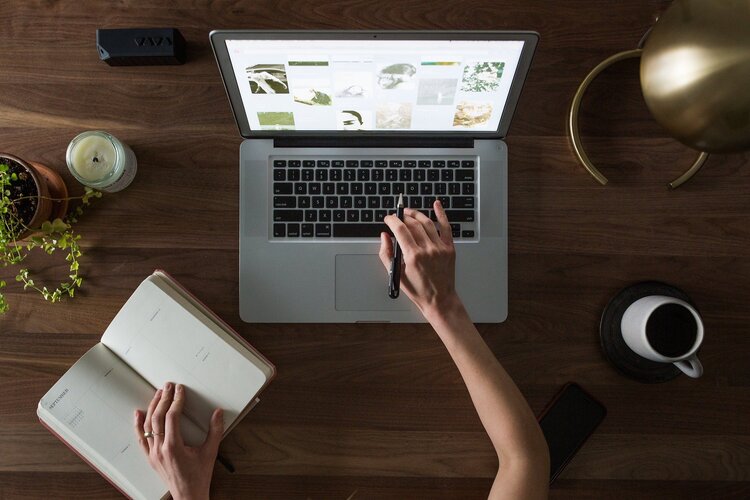 Thanks to COVID-19, there are a lot of challenges at the moment when it comes to volunteering abroad. Travel was among the first things that most nations restricted. Therefore, in the next few months, you'll have to be on the lookout for new developments. 
As we were writing this article, we took into account the nations around the world that have loose travel restrictions and offer a wide range of opportunities for work, study, and volunteering in 2021. Let's get started!
   1. Costa Rica
Costa Rica is one of the best nations when it comes to studying, working, and volunteering. The country is sustainable and offers lots of volunteer opportunities in different sectors.
It faired quite well during the pandemic and it's inviting visitors from different parts of the world. If you are a nature lover, you are going to love it here. 
You can rehabilitate wild animals in their natural habitats, help researchers in gathering information about different ecosystems and save sea turtles. You'll get to do all this when you purchase college essay and delegate tasks. You'll learn the culture of the people living here. You can also teach at schools or offer your support virtually.
   2. Kenya
Kenya is an East African nation that is quite popular around the world. The majority of African countries have performed quite well in dealing with COVID-19.
The nation has been attracting young volunteers from different nations for several years thanks to its community projects and beautiful nature. 
Kenya has dedicated a huge part of its territory to wildlife and is popular for the wildebeest migration which happens once every year. It has a lot of national parks where you can find buffalos, lions, elephants, rhinos, and leopards.
By volunteering in conservation projects, you'll get lots of amazing experiences that you'd never had.
   3. New Zealand
New Zealand is gradually emerging as one of the best places to volunteer this year. The country is strict when it comes to travel. However, it will be opening its borders to foreigners. The nation has been attracting thousands of travelers thanks to its beauty and diversity. 
Most of the projects here are centered around conservation since there is a need to protect wildlife on these islands. Some of the popular projects in this area include cleaning beaches, planting endemic trees, and working with endemic birds.
Most of the programs here offer farm work. Therefore, you'll get lots of learning experiences while discovering the beauty of this nation.
   4. Australia
Australia is one of the best places to study and volunteer in 2021. While it's quite developed, there are a lot of opportunities to volunteer thanks to the wildlife. Since it is geographically separated from other nations, the wildlife has developed rapidly and there are lots of species here.

A lot of species are endangered in the nation since human beings are getting into their territory. You can work to support the rehabilitation of wild animals, conduct extensive research on bio marine projects and take care of koalas. Volunteers are greatly needed in Australia due to the mass destruction caused by wildfires.
   5. Mexico
If you've always volunteered abroad, Mexico should be among your preferred countries. The country is home to some of the most beautiful beaches. It also has a rich cultural background and vast forests.
Most of the projects here require volunteer support especially in education and community development since the country is struggling with poverty. 
You can spend most of your days at the beach volunteering for turtle conservation projects. You can also teach English and support schools with write my dissertation service in rural villages. The local farms in Spain are huge.
By working here, you'll get to learn more about Spanish and Mexican culture. Mexico depends on tourism as an integral part of the economy. Therefore, by visiting the country and studying from here, you'll be supporting it.
   6. South Africa
South Africa is one of the leading countries when it comes to studying and volunteering. While it was greatly affected by the pandemic, the country is open again for tourists. There are lots of volunteering opportunities available in this beautiful nation. 
If you enjoy working in education, youth development, rural development, or conservation, this is the ideal nation for you. There are national parks of all sizes with wildlife ranging from marine to big cats. There are plenty of opportunities in the rural areas for education and development.
   7. Thailand
Thailand has a lot to offer when it comes to volunteer, work, and study opportunities. When they hear of Thailand, most people think of the small islands and beaches.
However, the rich cultural background and the mountain forests are just fascinating. Thailand imposed a strict lockdown quite early and it was not affected so much by the pandemic. 
Since it is dependent on tourists, plans are underway for it to open its borders. There are a lot of projects that you can involve yourself in Thailand. You can help children work with elephants in forests or with the marine along the coast. Most of the project managers are eager to host volunteers in this beautiful nation.
   8. Indonesia
Indonesia is home to Bali, a popular island in the Indian Ocean. It has attracted a lot of tourists from different parts of the world thanks to its pristine beaches, temples, and natural beauty.
Support is needed in most projects working in wildlife protection and development. Bali will be one of the best places to volunteer this year since the island will be less crowded and you'll get to support the economy.
What are the top 8 advantages of studying abroad?



   1. Learn a new language
Learning a new language can be an enriching experience from all points of view. Business and commerce.
Mastering a foreign language can make you a more attractive candidate for an interesting job. Besides the professional and economic rewards, knowing a foreign language brings a lot personal satisfaction, broadens your sources of information and cultural experience.
   2. Learn to adapt to a new culture and environment
One of the biggest advantages of studying abroad for many international students is the chance to become immersed in a totally different environment.
Living in a foreign culture will train your adaptability. For instance, while living abroad you'll be able to try new foods, hear traditional music, have a go at local activities and explore everything else your host culture has to offer.
   3. Make new friends
No matter where you go to university, you're sure to meet lots of new people and make new friends who are all in the same position as you. When you study abroad, you have a unique opportunity to make friends with people from all kinds of different cultures, and learn about other countries and customs.
Many lifelong friendships start at university, and you'll be able to live, learn and travel together during your studies. It can also be hugely beneficial to know people in different countries around the world – especially after you graduate!
   4. International travel
Studying abroad is therefore a unique opportunity to see more of the world, which is itself a hugely rewarding educational experience. There is no doubt that seeing other parts of the world will greatly affect your character and worldview, and help you prepare for life in a global world.
   5. Personal development
Going abroad to study can also jump start your personal development in many ways. There is no substitute for firsthand experience, and diving into a new environment is a great way to gain new insights about yourself, and to grow on a personal level. 
The "soft skills" and self-confidence you will develop in this way are highly sought after by international recruiters as well as graduate school admission boards, and are one of the keys to success in your future career.
   6. Grow your soft skills
Soft skills or people skills are highly important in business, yet schools do not always focus on emotional intelligence as part of their curriculum.
Travelers can build up their people skills through exposure to other cultures and through the often-humbling process of trying to navigate an unfamiliar land and culture with less-than-perfect-language skills.

   7. Enhance your education
Studying in a different part of the world can be exciting. It exposes you to different styles of learning, customs and opportunities. You gain a new perspective on how the rest of the world operates. This educational experience will definitely give you a head start in the hospitality industry.

   8. Get new ideas
One side effect of spending time in a new culture, where everything is outside of your daily routine, is increased creativity. When everything is different from what you expect, you gain a new perspective on your habits, routines, beliefs, and ideas. 
In short
The top 8 destinations for opportunities to study, work or volunteer abroad are:
Costa Rica

Kenya

New Zealand

Australia

Mexico

South Africa

Thailand

Indonesia
Conclusion
There is a wide range of opportunities for study, volunteering, and working in other countries around the world. Which country do you plan on visiting this year?
Author Bio:
Emily Harrinson is one of the most influential editors at essay writing website, Paper Writing Pro and Topbritishessays. She has been working in this company since 2006. Her hobby is reading books. But besides that, Emily is fond of sports and music. She is a very positive person.
Planning your next trip?