Last Updated on by Lohanna Reis
Finding a course of study that fits your interest along with a high employability rate can be a challenging aspect of your education journey. While some students are lucky enough to already figure out the subject they would major in, others are still undecided or want to explore their passion. 
So, if you come under the latter category, don't worry! We have got you covered. To assist you in selecting the ideal subject for you, we have compiled a list of six in-demand courses in 2022 that you can consider pursuing to establish a great career ahead. So, without further ado, let's hop right into it!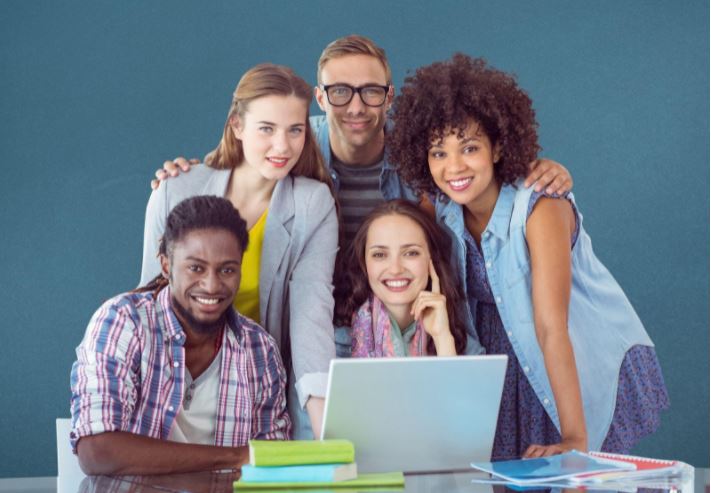 1. Data Science
Data science is an interdisciplinary discipline that has its roots in math, statistics, and computer science. With the unprecedented surge in structured and unstructured data, businesses need professionals to extract, analyse, visualise, manage and store it to create readable insights that aids business growth. 
In today's time, data science has emerged as one of the most lucrative career options. Due to the growing demand and shortage for data science professionals in the market, students with a degree in the subject enjoy plenty of job opportunities, less competition, and high salaries. Thus, making it one of the most highly sought-after courses to study in 2022.
Career options after pursuing the course: data scientist, data engineer, business analyst, quantitative analyst, data architect, database administrator, etc.
   2. Digital Marketing
Marketing has always been a great career path with many diverse opportunities. Now with the prominence of digital platforms incorporated into our everyday life and more businesses establishing their presence online, it has become imperative for companies to use digital marketing strategies and hire digital marketers to remain on top of their games.
Digital marketing is a part of marketing that includes various methods and techniques to promote products and services online. The main goal is the same as traditional marketing to attract and retain customers. Digital marketing consists of several domains, such as social media, email, search engines, etc.
Digital marketing is considered a trending career option for students, especially after the COVID-19 lockdown when many companies all over the globe started focussing more on digital aspects of marketing.
Some of the career advantages after pursuing a digital marketing course are:
Fast and excellent growth prospects

High demand for digital marketers in the sector enables a vast number of job opportunities in the field

High income, incentives and other perks

A unique combination of technical and creative areas that allows you to learn and grow
Career options after pursuing the course: digital marketing manager, content marketer, email marketer, search engine optimiser, social media marketer, etc.
   3. Cybersecurity
With the arrival of social media and rapid digital transformation in the world, businesses are in a dire need to protect their valuable data from theft, damage, or manipulation by hackers and cyber terrorists. The demand for cyber security professionals in the market has made the course widely popular amongst students across the world.
Many top universities in the United Kingdom, such as the University of Birmingham, offer excellent cybersecurity programs with good placement opportunities after completion of the course. In case you plan to shift to student accommodation in Birmingham or a student room in London, you can also take up internships during the course to gain practical knowledge and experience in the subject, which will help you stand out from other candidates in job interviews. 
There are many benefits of pursuing a career in cybersecurity, and some of them are listed below.
You will be able to positively impact people's lives, businesses, and your clients.

With daily advancements in technology, cybersecurity professionals constantly learn new skills and methods to outwit cybercriminals.

 Job opportunities are rising faster than most sectors.

You will enjoy an abundance of financial incentives.
After completing your education in cyber security, you can work as a forensic analyst, chief information security officer, security specialist, ethical hacker, etc., in the country.
   4. Culinary Arts
Sitting inside your student accommodation in Manchester or Coventry, you must have watched countless Youtube tutorials and TV shows on cooking, aspiring to become a chef or prepare delicious meals every day. 
Especially amid the Covid-19 lockdown, people broke the internet by posting mouth-watering cooking vlogs almost every single day. This created a surge in taking up formal education in culinary arts to make a lucrative career in the field.
Some of the benefits of pursuing the course in culinary arts are:
A chance to pursue your passion and expand, enhance your creative expression

You will become a pro in time management and multitasking.

An excellent opportunity to learn from the professionals and industry leaders and grow
There are many leading culinary arts schools in the UK like Le Cordon Bleu London that you can join to further your passion and earn a good income. With a degree in the subject, you can work as a speciality chef, speciality baker, food entrepreneur, kitchen designer, or even a celebrity chef.
   5. Psychology
If you harbour an avid interest in exploring the human mind and behaviour, then psychology is the perfect course to pursue your undergraduate degree in. Psychology is the academic discipline that deals with the study of conscious and unconscious phenomena, including feelings and thoughts. 
Psychology might be a very new science, with advances happening over the past 150 years; however, the origins of psychology can be traced back to ancient Greece (400 – 500 years BC).
A growing need to prioritise mental health, conduct various researches to understand the complexity of human minds, and aid businesses to perform better has ignited many students' interest to study the field. 
It has become one of the widely popular choices for an undergraduate program in today's time and offers the option to pursue your education in the Bachelor of Arts (BA) or the Bachelor of Science (BS). 
There is a myriad of career options you can take up after a degree in psychology, but some highly specialised roles require further education, especially a doctoral degree. You can choose to specialise in psychology such as health, educational, clinical, research, occupational, counselling, neuro, forensic, etc.
After completing your education in psychology, some of the career opportunities include working as a counsellor, psychologist, psychology professor, psychotherapist, etc.
   6. Public Relations
If you have a knack for building professional relationships, have excellent communication skills, and are good at creating content, pursuing a degree in public relations will be the most plausible decision for you!
A public relations professional works with agencies, organisations, government, and individuals. Their main job is to build, enhance, and protect the public image of their clients. Their line of work makes them excellent networkers, image shapers, and wonderful storytellers.
A degree in public relations is one of the most sought-after in today's time. Due to the increasing need for managing reputation and improving business-to-consumer communications, the demand for professionals in the field has risen tenfold. 
Some of the top advantages of pursuing a career in public relations are:
It improves your research and presentation skills.

It makes you a communication expert (both verbal and written).

You will have a chance to secure employment in various sectors, such as media, government agencies, non-profit organisations, educational institutions, etc.

You will get to work in a diverse range of industries like healthcare, education, entertainment, Aviation, etc.
After pursuing the course in public relations, you can work as a public relations specialist, media relations manager, copywriter, publicist, etc.
Do you require assistance in finding suitable student housing abroad?
Amber provides the best experiences and budget-friendly options for booking a home to millions of students all over the world. We are continuously upgraded with the latest COVID-19 protocols and will happily assist you in locating the ideal abode for you. Scroll through our Instagram and Facebook pages to know about the latest offers and fresh updates.
Writer: Harshita Anand is a postgraduate in English Journalism and a graduate in Hotel Management. She has worked in various industries and with people from all walks of life. Her enriching experience inspired her to constantly learn new things about the world and write passionately about them!
Planning your next trip?