Last Updated on by Lohanna Reis
Though Ontario isn't the first place many people think of when it comes to outdoor adventures in Canada, there are so many hidden gems that make this place special.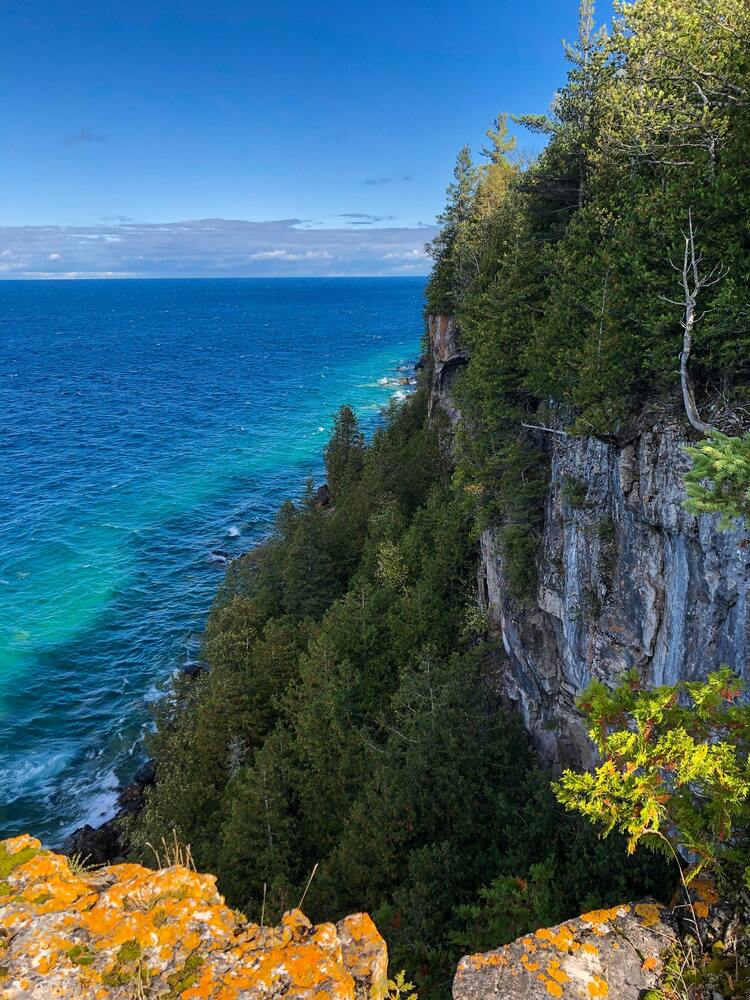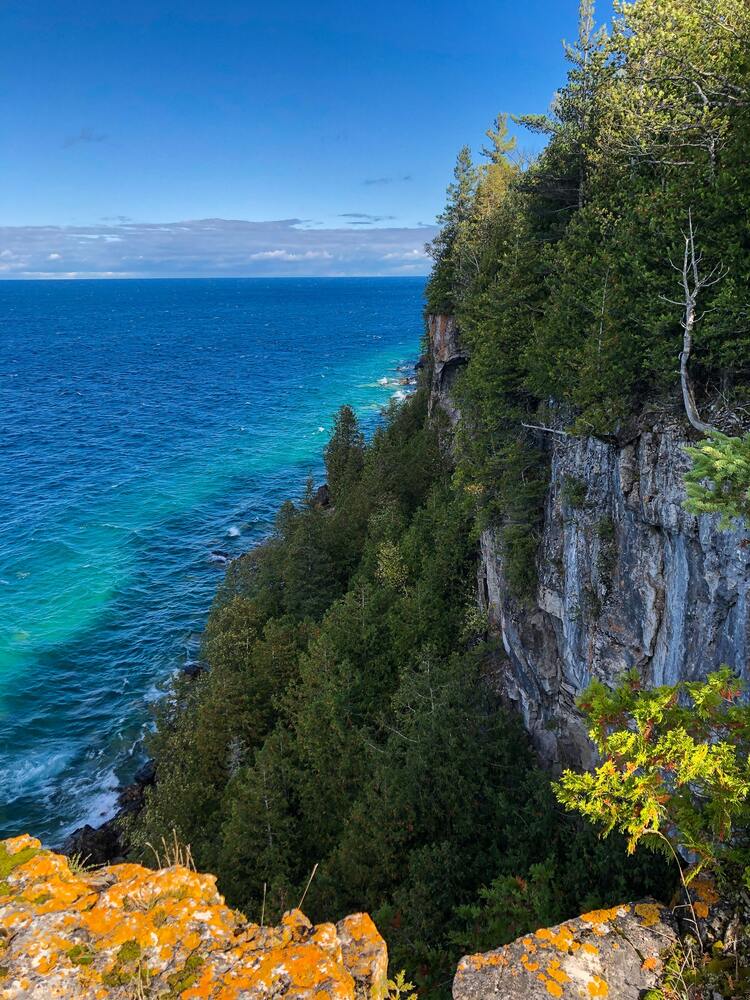 The first thing that comes to mind about Ontario is typically the big city of Toronto. Even though there are countless things to do in Ottawa, Toronto, and Montreal as soon as you venture outside the bustling metropolis though, you'll be greeted by incredible hikes, gorgeous lakes, and powerful rivers.
There is no better time to get outside and explore, so these outdoor adventures in Ontario are the perfect way to feed your wanderlust.
At the end of the article, I included a map showing the destinations, so you can have an idea of how close they are to Toronto…..and even to Ottawa and Montreal! And if you're in doubt about where to venture out, check out this article on Montreal Vs. Toronto – Which One Should I Visit. I'm sure it will be useful!
If you still have doubts and have time on your side, visit them all! Canada is an amazing place and transportation can be easily done like taking a train to Montreal from Toronto or taking a road trip through Ontario.
    1. Exploring Killarney Provincial Park
Killarney is absolutely one of Canada's most beautiful parks. It's about a four-hour drive from Toronto so it is easily accessible for a weekend road trip, but far enough away that you won't have huge crowds.
Killarney is made up of multiple lakes strung together by portages and is the perfect place for a canoe or hiking trip. These are the most popular activities in the park with camping coming in at a close third.
If you are into hiking, then be sure you try The Crack or Silver Peak. The Crack is a moderate-strenuous hike that will take around 4 hours and Silver Peak is strenuous as well and will take a full day.
There are tons of canoe routes in Killarney that you could take but here are a few of my favourites. These are all overnight trips!
If you have plenty of time you can see all of Killarney Park by putting in at Johnny Lake and taking out at George Lake. This will take about 8 days and you get to see all the highlights of the park.
For a shorter paddle, you can try George Lake to OSA Lake where you should try to stay at Campsite #29 (it's on an island!). Bell Lake to David Lake is also just a 3-day paddle. The trailhead to Silver Peak is off of David Lake so be sure to hike it on your rest day.
Make sure to book your campsites well in advance, especially for George Lake as it is the most popular spot. Try to book 5-6 months in advance.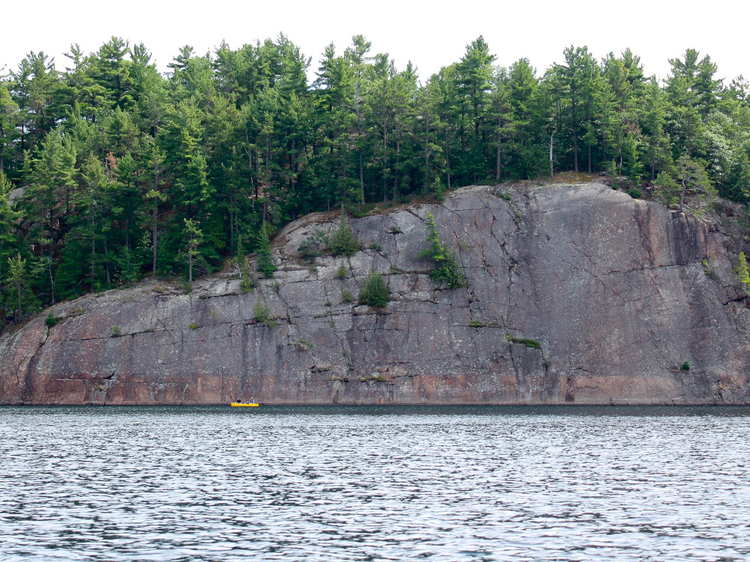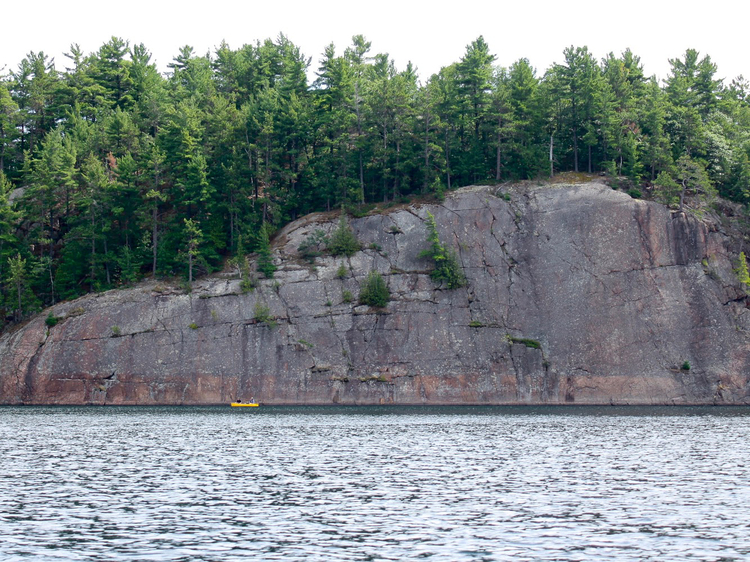 2. Backpacking in Algonquin Provincial Park
Algonquin is known throughout the world for its incredible canoe camping opportunities. For those of you who don't canoe there are also three different backpacking trails in the park.
I backpacked the Highland Backpacking Trail and there are two others called The Eastern Pines and Western Uplands.
Backpacking the Highlands Trail takes two nights and three days, so it is perfect for a long weekend. The total distance you'll cover is 35km but there is a shorter loop you can take that is only 19km.
There are multiple campsites along the route, and you'll pass lakes, a waterfall, and many lookouts. The trail is well-maintained and well-marked, but I would not recommend the longer route for beginners. If it's your first time take the shorter route.
The hike is pretty challenging and takes a good level of fitness, but it is incredibly rewarding as well!
Typically, you need to pick up a permit at the Visitor's Center, but during the pandemic it has been closed. You will also need to book your campsites in advance for this trip.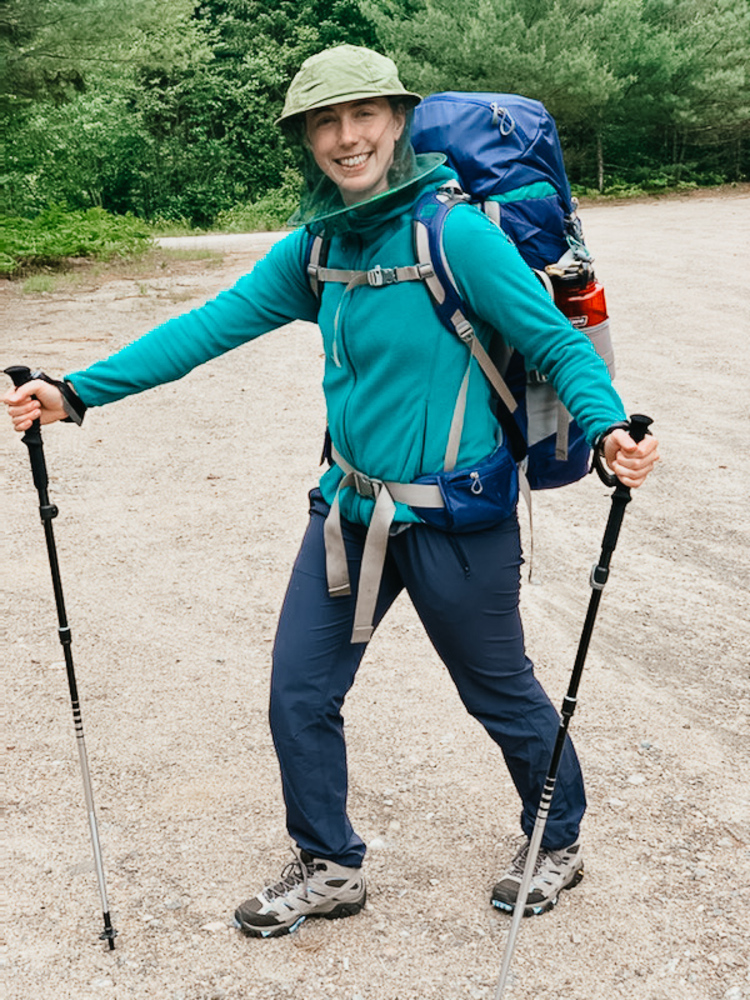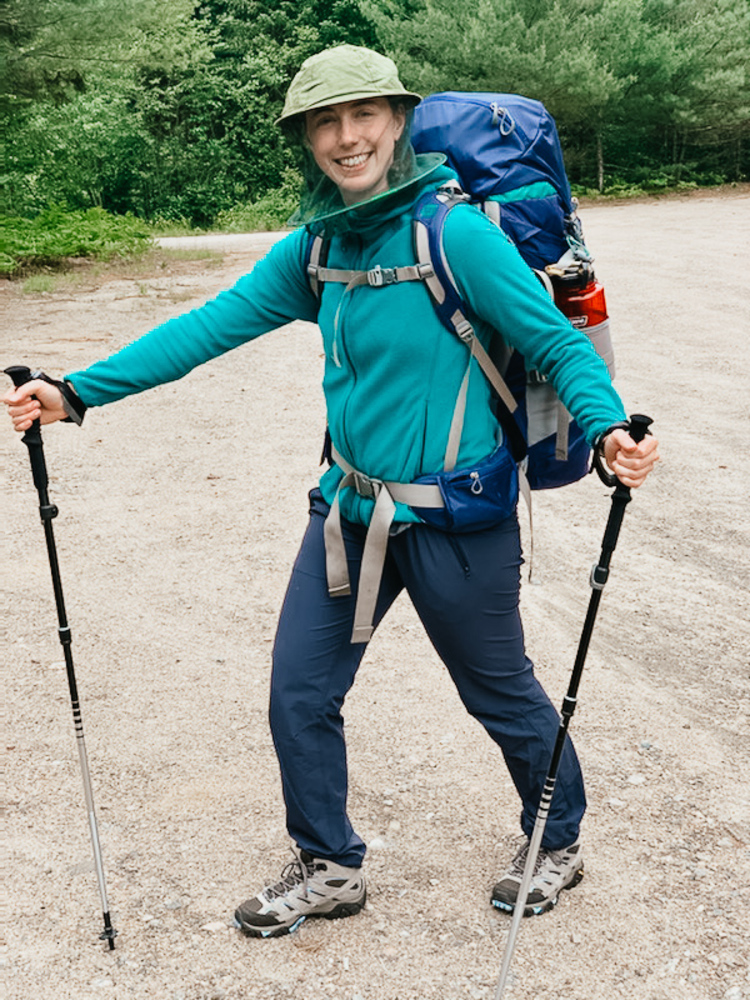 3. Camping in the Bruce Peninsula National Park
There are so many different camping options at Bruce Peninsula that it makes it the perfect destination for novice campers.
They have a front country campground where you can drive up to the camping spots as well as other front country campgrounds just outside the park. If you would rather camp in the backcountry then they do have two backcountry campsites.
The front country campground is called Cyprus Campground and the two backcountry campgrounds are Storm Haven and High Dump. You will need to reserve sites in advance at each of these campsites.
While it tends to get crowded in the popular areas, I found that once I made it outside of The Grotto, I didn't see many other people.
There are nine sites at each of the backcountry camping areas and all of them are a good distance apart. There are wooden tent platforms at each one and they even have a composting toilet.
These sites do not have running water so be prepared to get your water from the Georgian Bay.
In the front country at Cypress Lake Campground there are over 230 sites split between three sub-campgrounds. Here you'll have a picnic table at your site and a fire pit.
There is also a washroom and shower house here but not electricity for a trailer hook-up. These sites are best for tent or car camping.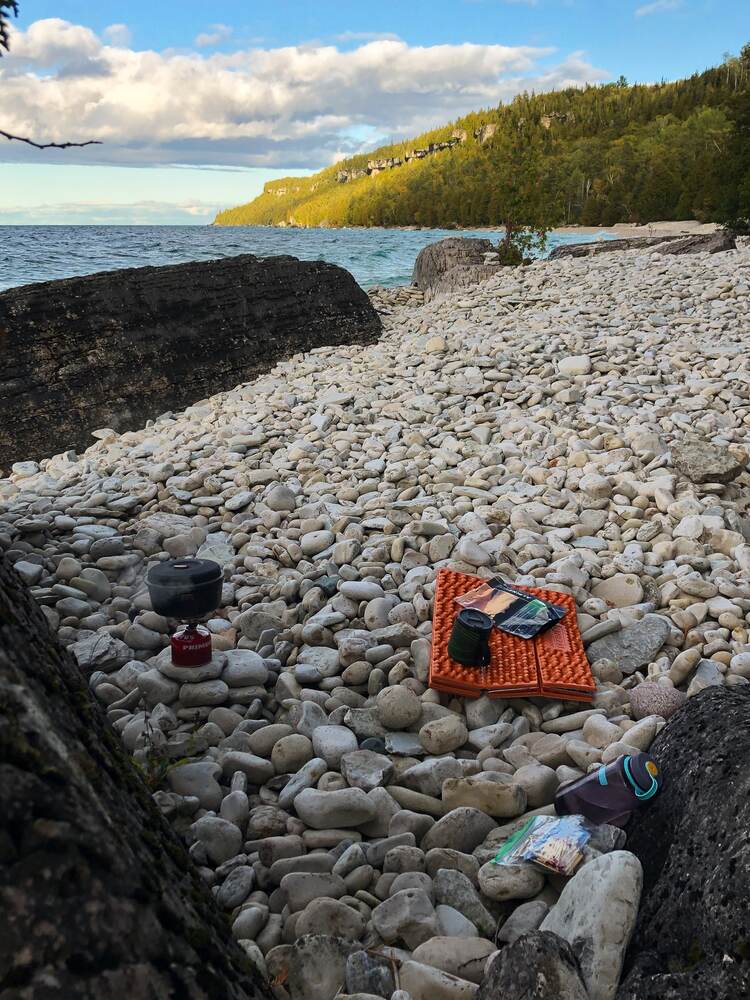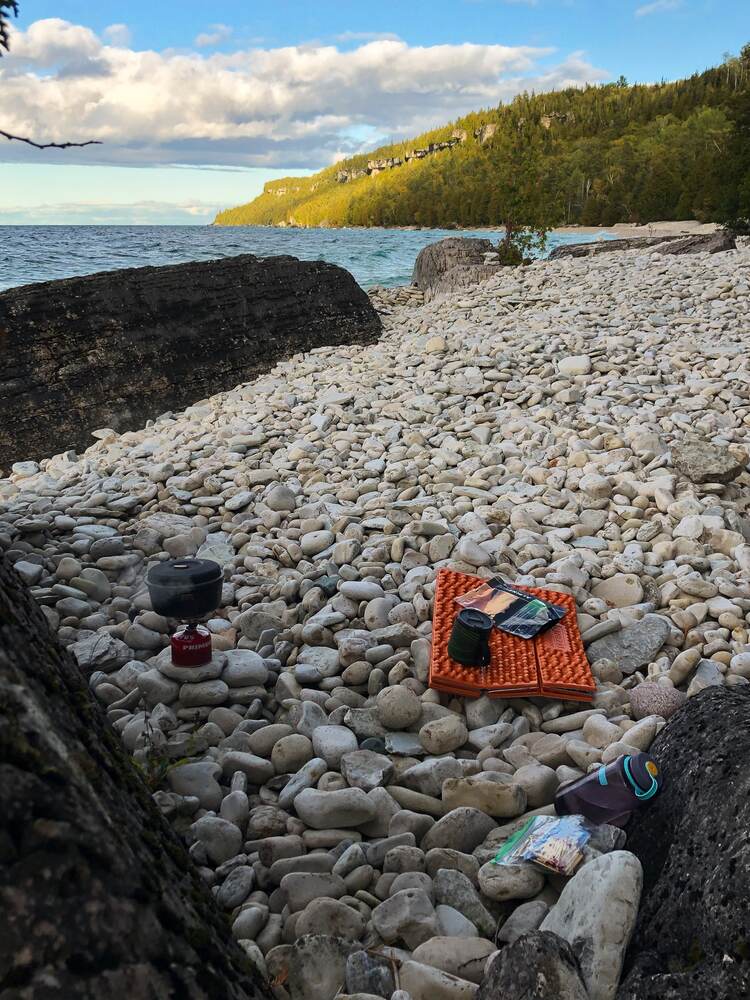 4. Canoeing the Petawawa River
If you are interested in whitewater canoeing, then head to the Petawawa River just north of Algonquin Park. This is an intermediate run, so I do recommend you or someone in your group have some whitewater experience.
If you would rather take a guided trip, then MHO Adventures is a fantastic outfitter. They provide the equipment, guides, and great food.
The put-in is on Travers Lake and take-out is at McManus Lake and the whole trip takes three to four days. There are Class I and II rapids and there will be some lake paddling on the trip.
The scenery is stunning with the tall pine trees that line the river and the night sky will leave you awe-struck at the number of stars you can see. If you are into dark sky photography, then be sure to bring your camera.
Oh, and Petawawa River is pretty close to Ottawa and Montreal as well if they are your starting point.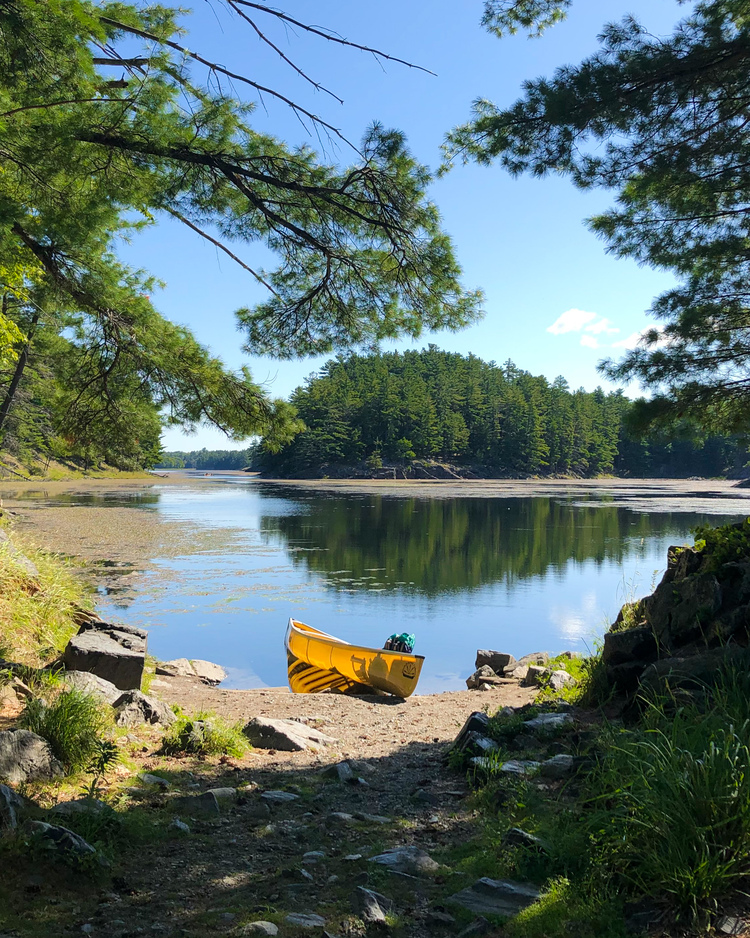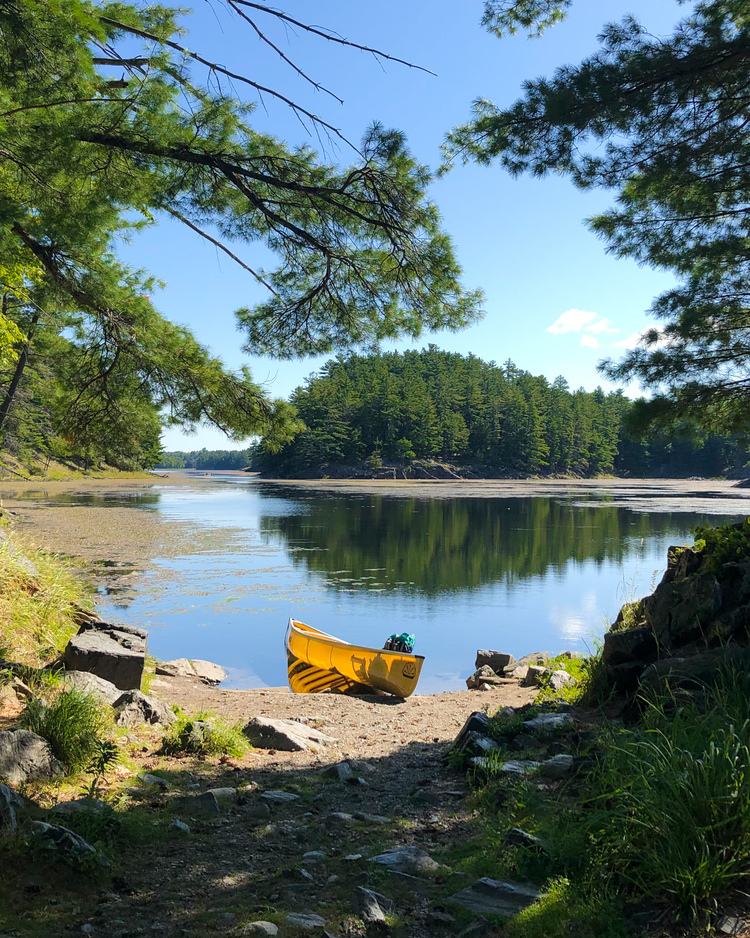 5. Hiking & Swimming at McCrae Lake
McCrae Lake is the perfect day trip from Toronto. It's less than two hours away, but you'll want to get started early to take advantage of the most daylight.
The McCrae Lake Conservation Trail is what I recommend taking where you'll start at a parking lot off of Highway 400 and venture through the forest, over Canadian Shield, and finally to McCrae Lake.
For those who aren't familiar with Canadian Shield it's the rocky granite terrain with pines growing from the crevices. Do watch where you're going as it can be tricky to navigate when everything starts looking the same!
There are multiple lookouts along the trail that give you a view over McCrae Lake. Once you make it to the lake there are great spots to stop, have a picnic, and go swimming for a bit.
The trail is 14.5 km and it's out and back so give yourself plenty of time.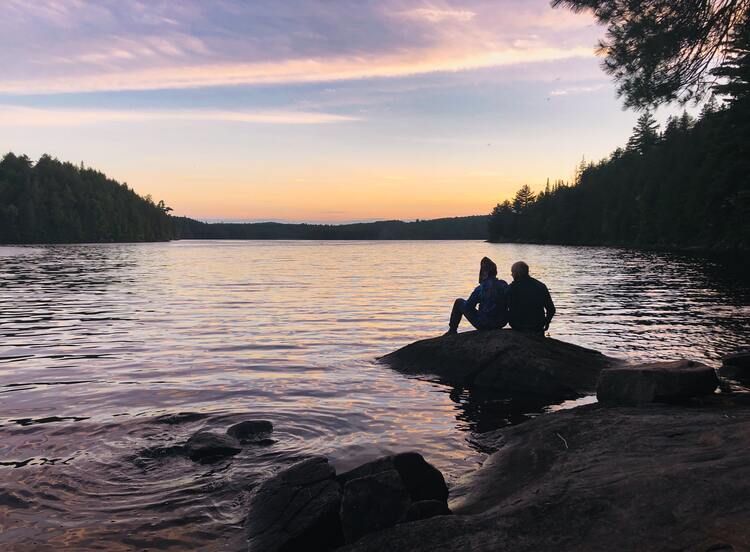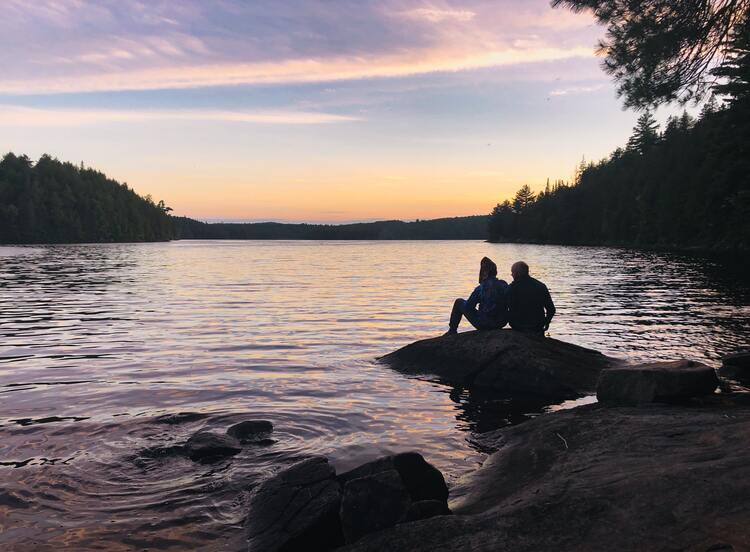 6. Trekking in Mono Cliffs Provincial Park
This park is only an hour away from Toronto giving you even more time to explore! However, this park does get very crowded especially on weekends because of its close proximity.
This is the perfect place for an afternoon hike through and you can come and enjoy the deciduous forest and walking through towering rock walls.
The most popular hikes here are Cliff-Top Side Trail and Lookout Trail. While some of the trails have steep sections, most of them are wide and flat. They are perfect for beginner hikers and those with furry friends or kids. Not many people know it, but Canada is a great destination for kids! There are a number of things to do with your kids in Montreal, Ottawa and Toronto.
Mono Cliffs is for day use only which means that no camping is allowed. There are 20 km of hiking trails total so plenty to keep you occupied for a day.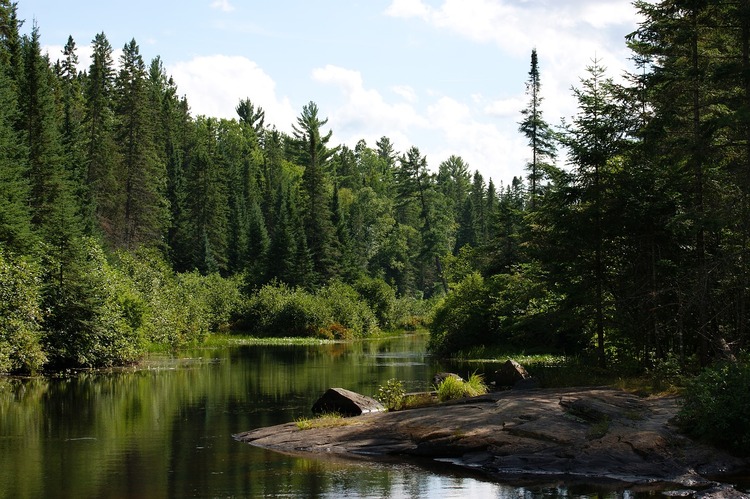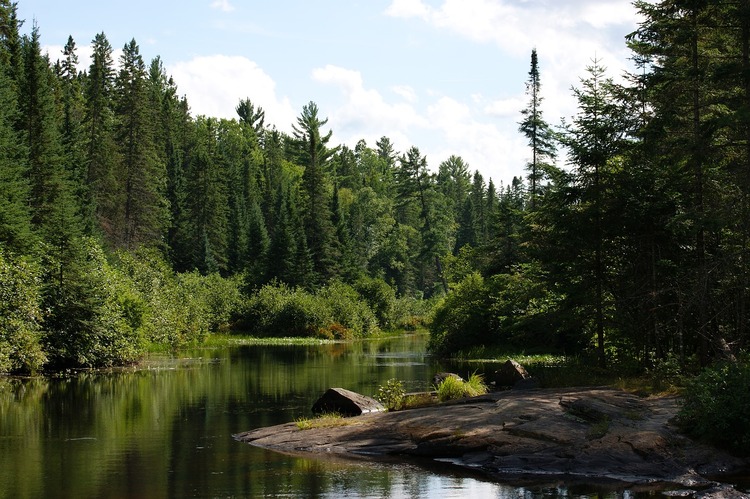 7. Glamping in Georgian Bay Islands National Park
This national park is made up of 63 different islands in the southeast corner of the Georgian Bay. The largest and most visited of these is called Beausoleil Island.
To get here you have to drive to Honey Harbor Boat Club Marina and take a boat out to the island. The marina is about a two- or three-hour drive from Toronto depending on where you are coming from.
You can also take the Parkbus if you are going on a day trip. You need to register ahead of time for this, but it includes transportation to the marina as well as to the island.
If you don't take the Parkbus then you have to arrange your own water transportation. You can either take the DayTripper (there are some restrictions) or get your own Water Taxi.
This park takes a bit of planning to get to because all of these require that you register ahead of time, but the planning is well worth the effort.
Instead of going on a day trip, I highly recommend that you camp here as the sunrises and sunsets are unbelievable. They also have glamping options if you would like to splurge on that.
Of course, you should hike on your visit to the park. My recommendation is to hike Fairy Lake. You can also swim at Honeymoon or Beausoleil Point or rent a bike from the Visitor's Center.
Did I mention the sunsets are fantastic? Don't waste a trip here by not seeing one of them!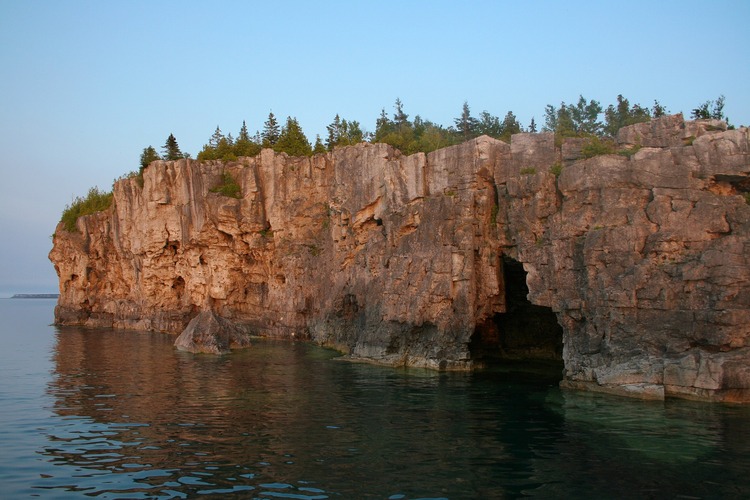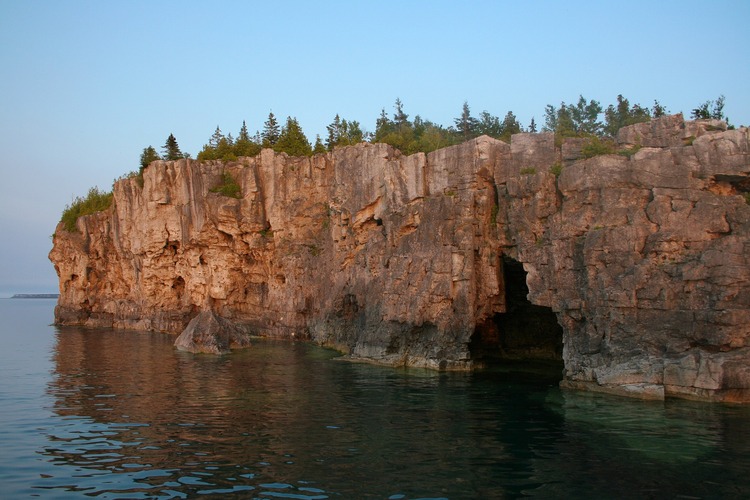 Map with Outdoor Adventures in Ontario, Canada, around Toronto
See below a map with all the adventures on our list, so that you can view and plan your itinerary more easily. (just click on the map below to zoom in).
Concluding…
If you were sceptical about the outdoor adventures that Ontario has to offer, I hope these options have changed your mind! There are so many wonderful things to do outdoors and gorgeous places to visit in this province that are not far from main cities such as Toronto, Ottawa, and Montreal (last two cities are in the province of Quebec). 
Don't be afraid to get out there and try some new things like whitewater canoeing or backpacking. If you're more comfortable sticking to the easy day hikes though then that's fine too.
What's important is getting outside and enjoying the outdoors!
Bio
Mikaela at Voyageur Tripper has been canoeing, hiking, and camping for over ten years. She previously worked as a canoeing guide in Canada and spent a season guiding hiking and kayaking tours in the high Arctic. Mikaela is a Wilderness First Responder and Whitewater Rescue Technician. Follow along on Facebook and Instagram.
Planning your next trip?
Then don't forget travel insurance! You don't want to get stuck paying a ton of money and ruining your trip if you get sick or have an accident without travel insurance. WorldNomads is ideal for adventurous travelers, backpackers, or anyone looking to be protected during their trip. They cover almost every single activity you can image!
Already reserved your hotel or hostel? If not, we recommend Booking.com. They have a huge selection of hotels and hostels all over the world. Plus, in most cases, you can cancel your reservation without any costs up to a few days before the check-in date!
Still haven't booked your plane ticket and want to save big? Take a look at Kayak and Momondo. They are flight aggregators that combine several other ticket search websites to make it easier for you to compare prices and make sure you are getting the best deal. 
And finally, will you need to rent a car during your trip? Then check out Rentalcar.com to search and compare car rental companies from all over the world on a single website. Then, you can find the cheapest price for the best car!