Last Updated on by Lohanna Reis
Going on a road trip is fun, so it's not surprising why many people would prefer driving over flying or taking public transportation such as a bus or train. Road trips offer complete freedom and flexibility. You can travel anywhere and bring whatever you can fit into the trunk. It's also convenient, especially if you have kids in tow.
But to guarantee a successful road trip, you should plan it well. The first step to planning is deciding where to go. If you need help with this, refer to this list of the top places to visit for incredible road trips.
1. Iceland
Iceland, also called the "Land of Fire and Ice", is a spectacular place to go on an adventurous road trip. Its volcanic and glacial terrain has shaped the country's incredible geography over the centuries. On your road trip to Iceland, you'll be driving through towering mountains, glistening waterfalls, stark lava fields, and breath taking thermal lagoons.
This visually stunning country will have you stopping from time to time to capture postcard-perfect images. You will also have plenty of opportunities to take on exciting adventures, such as whale watching, snorkelling, and ice cave trekking.
One of the first things to keep in mind when planning your road trip to Iceland is the car rental. It's a good idea to rent a 4×4 vehicle, especially during winter. The road can become very challenging at this time of the year.
Heavy rain and snowstorms are common and could happen when you least expect them. When it comes to renting a 4×4 car in Iceland, check out Fara, a family-owned car rental company based on the outskirts of Reykjavik International Airport.
Once you've sorted out your car rental, it's time to plan your driving route. The Ring Road is Iceland's National Road that circles the country. Driving through this route is highly recommended if you want to see as many attractions as possible.
You can make many great stops along this route to visit stunning attractions like the Vatnajokull glacier, Lake Myvatn, and the Jokulsarlon Glacier Lagoon.
You should allocate at least ten days to drive through the Ring Road. That should be enough time to see as many attractions as possible. But if you only have a few days, you can opt for the Golden Circle route. This route will take you to some of the country's most popular sites, including the Thingvellir National Park and Gullfoss Falls.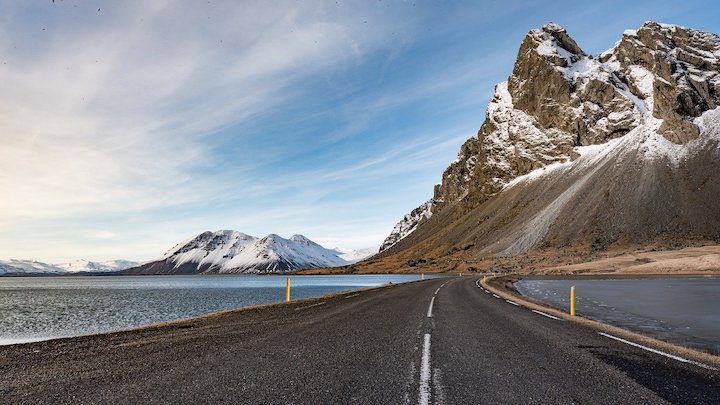 2. The United Kingdom
The UK is a paradise for road trippers, with roads taking you to scenic vistas, rolling hills, picturesque villages, meandering rivers, majestic mountains, and ancient old castles. But like any great road trip, the first step is to plan.
But first, you need to decide where to go. The Peak District is a fantastic destination for a road trip in the UK simply because it's stunning, especially in spring when the wildflowers are in full bloom. The Snake Pass is the most famous route in the Peak District. As its name suggests, this road snakes through the Pennines. Be prepared for a vertigo-inducing drive of 1679 feet above sea level!
The North Coast 500 in Scotland is a must-visit for a road trip. Schedule your road trip in winter when the countryside looks incredibly stunning. Don't worry about the cold weather – you can always make a stop at the various inns and pubs to warm up.
Stretching for 500 miles, it will take you to the picturesque Scottish Highlands. Driving in a clockwise direction, you'll first reach Loch Ness. It's worth a stop, especially if you're keen to hunt for the infamous Loch Ness monster.
Ireland's Wild Atlantic Way is one of the UK's most scenic coastal highways. At 1,500 miles long, it will take you through rugged cliffs hugging the stunning shoreline of Donegal towards County Cork. The route includes passing through some of Ireland's most beautiful beaches, so don't forget to pack clothes for swimming!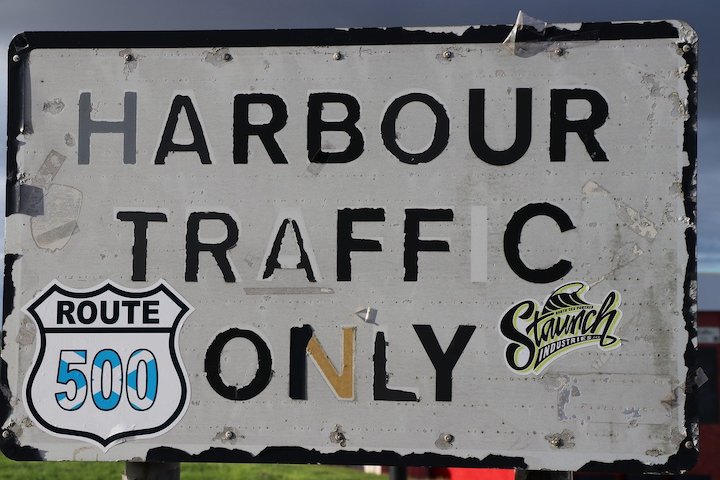 3. Monaco
Monaco may be a small country, but it's packed with incredible sights and attractions, making it a great place to visit for a scenic road trip. Exuding a glamorous vibe, it is the playground for the rich and the famous, much like Las Vegas and Dubai. And if you're a big fan of the F1 race, you will love Monaco even more.
As you probably know, it's host to the Grand Prix. So, if you're coming here for a road trip, it may be worth scheduling your trip during the F1 race. For a more enjoyable experience, book a Monaco Formula 1 ticket package.
Driving around Monaco allows you to visit as many beautiful attractions as possible. Despite being a small country, it offers numerous things for tourists to enjoy. Touring the Palais du
Prince should be first on your itinerary. Built during the 13th century, it sits above Monaco, surrounded by stunning views! Make a stop at the opulent Monte Carlo Casino, one of the world's most famous casinos and play a game or two.
Monaco is also home to excellent museums, such as the Musée Oceanographique, perched 90 metres above sea level. Opened in 1910, it is one of the world's oldest aquariums, showcasing incredible collections of marine artefacts.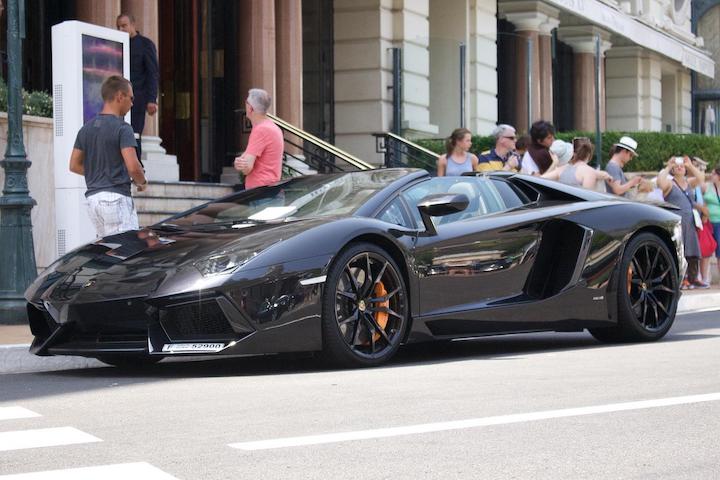 4. Canada
As the world's second-largest country, the best way to see all the beautiful places in Canada is to go on a road trip. Along the way, you'll come across incredible landscape sceneries, from bird-filled marshlands to glacier-carved peaks.
You can make plenty of stops to take in the scenic views, sleep at cosy inns, or sample local cuisines. But deciding where to drive and what to see in such a vast and diverse country is not easy. So, here are some suggestions.
The Crowsnest Highway in British Columbia that stretches from BC to Alberta is a great driving route, taking you through majestic mountains and picturesque villages. As you leave the bustling city of Vancouver, drive towards the Fraser Valley.
Stop at the E.C. Manning Provincial Park to stretch your legs and enjoy a short hike. Spend the night at the park and head to the Similkameen Valley the next day.
If you want to explore the Canadian Rockies on your road trip, the Icefields Parkway in Alberta would be the perfect route. It's 235-km long, with stunning glaciers and crystal-clear lakes. After leaving Banff National Park, drive towards Highway 93, where you can marvel at gorgeous sights like the Herbert Lake and Sunwapta Falls.
Make your way to Jasper National Park and spend the final leg of your journey exploring the ice fields and parks.
If you're a sucker for big cities, consider driving from Toronto to Ontario. Start your journey by exploring Toronto's top attractions, including museums and art galleries, and spend the night at one of the city's top hotels. On the following day, drive west for about 150 km and admire the Victorian architecture along the road, including the live theatre in Stratford.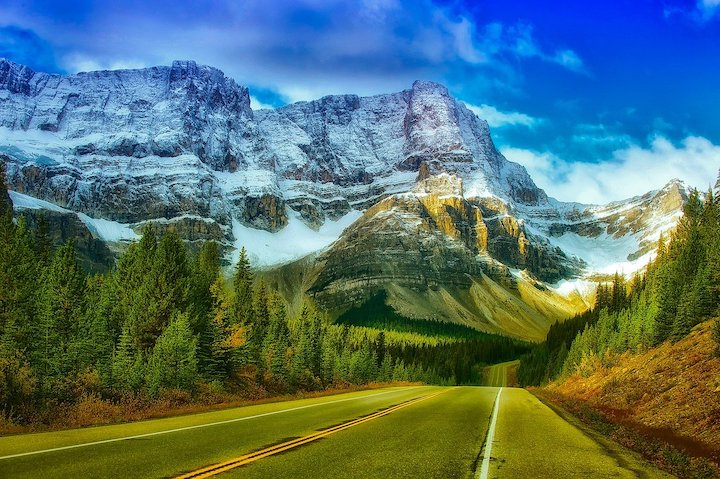 5. New Zealand
If you are traveling to New Zealand in the summer months, one of the best things to do is go on a road trip. With its stunning snow-capped mountains, giant glaciers, tranquil lakes, and endless grassy plains, driving around New Zealand is an exhilarating experience.
You will have numerous route options when road tripping in New Zealand, and all these routes have scenic views. The drive from Auckland to the Bay of islands will bring you the sheer beauty of the Northern coastline, starting at the vibrant city of Auckland towards the majestic Bay of Islands. You can also enjoy dolphin spotting and other fun activities along the way.
The East Cape Route is a scenic coastal route starting at the town of Opotiki and ending in Gisborne. If you want to explore New Zealand's Eastland region, this is the best route to take.
The road will take you towards stunning beaches, where you can learn more about the local Maori culture. You can also stop at one of New Zealand's famous Great Walks, Lake Waikaremoana, which you can take on a multi-day hike.
If you want to explore the South Island, take the road from Christchurch to Queenstown. Characterized by its giant lakes and dramatic mountains, not to mention a never-ending maze of scenic hiking trails, the South Island is an exciting place to explore. Driving from Christchurch to Queenstown is the best way to enjoy the unique beauty of this part of the country.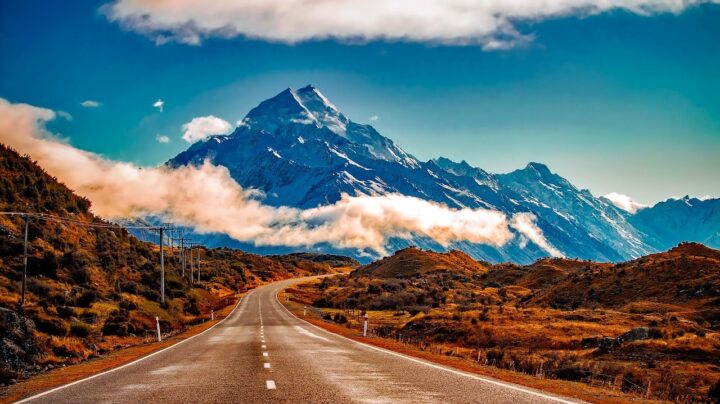 To summarize, the most fantastic places to travel by car:
Iceland

United Kingdom

Monaco

Canada

New Zealand
Planning your next trip?