Last Updated on by Rodrigo @ OutofYourComfortZone
Living or working abroad as an expat can be an exciting adventure, but it also comes with its fair share of challenges. It's natural to have concerns about leaving friends and family behind, adapting to a new culture, and potential language barriers. In addition, ensuring access to healthcare if you or a family member gets sick or injured can add to the stress.  
That's where specialist international insurance for expats comes in. So whether you're retiring overseas, studying abroad, or thinking about hitting the road as a digital nomad, let's look at some of the top reasons to consider international health insurance.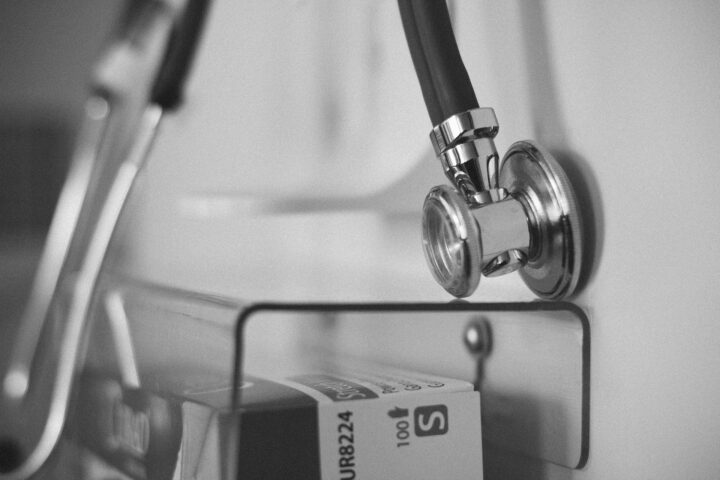 1. Provides care and support when you're relocating further afield  
An international health insurance plan is like having a superhero on your side. While public healthcare may cover the basics, international health insurance saves the day. Need emergency evacuation from a remote location? No problem. Want to see a specialist for a rare condition? Consider it done. International health insurance also covers things like dental and vision. With this type of insurance, you and your family are prepared for any health eventuality.
   2. Minimises the worry of financial costs 
In many countries, state-funded healthcare is limited, and medical costs for a sudden illness or an unexpected injury could quickly become a financial burden. With an international health insurance policy, you can access private healthcare services without worrying about costs. What's more, like any other type of insurance policy, you pay a predictable monthly premium for your coverage that can be tailored to match your needs and budget.  
   3. Opens up speedy access to treatment at world-class facilities 
One of the key benefits of international health insurance is that you can choose from a range of hospitals and clinics with a reputation for excellence. So whether you need routine or emergency treatment, international health insurance ensures fast access to expert care. As a leading health insurer, Cigna Healthcare maintains one of the largest provider networks, with nearly 1.7 million trusted hospitals and facilities worldwide. 
   4. Covers you and your family when you travel around 
If you're an expat, chances are you frequently travel to different areas in your country or other nearby countries. When you cross borders, many health insurers will still cover you if you stay within your designated coverage area. For example, an international health plan from Cigna Healthcare can protect you and your family worldwide. Plus, you'll have help and support from dedicated teams of experts – from a health insurer with extensive global and local experience. 
   5. Keeps you connected to the healthcare experts 
If you've lived abroad, you know that navigating the healthcare system in a new country can create uncertainty and additional stress. An international health plan can provide multi-lingual support regarding issues you might be experiencing as an expat, your treatment options, and the benefits available through your plan. Moreover, if you choose a plan from Cigna Healthcare, you can use the Cigna Wellbeing® app to access support, digital treatments, programmes, and 24/7 virtual GPs. 
   6. Offers benefits to help you stay healthy 
While living overseas can be a thrilling experience, it can expose you to unexpected physical and mental health risks. One way to keep yourself healthy is to take steps to prevent health problems from occurring. Many international health plans, such as those provided by Cigna Healthcare, offer benefits that help you maintain your overall health and catch any potential issues early on – from routine check-ups and screenings to vaccinations and mental health services. 
   7. Transports you safely to a reputable medical facility  
Medical emergencies can happen anytime and anywhere, and it's always better to be prepared. With medical evacuation coverage, you'll benefit from transportation to a medical facility that can provide appropriate treatment, even if it's far from your current location. For added peace of mind, Cigna Healthcare plans can be enhanced with medical evacuation coverage, which includes global crisis response services in the event of a travel or security risk. 
   8. Plans tailored to your individual health needs 
Every person has got their individual needs. Whether you have an existing condition or would like higher levels of coverage for other conditions, specialist international health insurance allows you to shape a health plan to suit you. For instance, Cigna Healthcare's 60+ Care benefit assists senior expats abroad in maintaining certain pre-existing conditions. This cover also includes chronic condition management and cancer care for an enhanced sense of security and well-being. 
Why choose Cigna Healthcare 
As a global healthcare specialist for over 100 years, Cigna Healthcare offers many benefits for families, retirees, students, and digital nomads living and working abroad. The services provided range from practical day-to-day advice, such as how to get a prescription in your new country, to dealing with emergencies and major treatment. Furthermore, Cigna Healthcare's experienced and caring multilingual teams are dedicated to providing the best service wherever your journey takes you. 
So go ahead and pack your bags – with a Cigna Healthcare plan, you can rest safe knowing that you're protected no matter what. 
Start building your Cigna Healthcare plan online today!
Planning your next trip?

Then don't forget travel insurance! You don't want to get stuck paying a ton of money and ruining your trip if you get sick or have an accident without travel insurance. WorldNomads is ideal for adventurous travelers, backpackers, or anyone looking to be protected during their trip. They cover almost every single activity you can image! Plus, you can have a 5% discount with the coupon code comfort5. 

Already reserved your hotel or hostel? If not, we recommend Booking.com. They have a huge selection of hotels and hostels all over the world. Plus, in most cases, you can cancel your reservation without any costs up to a few days before the check-in date! 

Still haven't booked your plane ticket and want to save big? Take a look at Momondo. It's a flight aggregator that combines several other ticket search websites to make it easier for you to compare prices and make sure you are getting the best deal. 

And finally, will you need to rent a car during your trip? Then check out Rentalcar.com to search and compare car rental companies from all over the world in a single website. Then, you can find the cheapest price for the best car!