Last Updated on by Talita
Every student dreams of traveling and experiencing life in different parts of the world, but not all cities cater to the unique needs of student travelers. What makes a city student-friendly? It's a blend of affordability, safety, cultural offerings, reputable educational institutions, and bustling student life.
These cities are not just about their universities or colleges; they are vibrant places that nurture learning both inside and outside the classroom, offering a transformative journey for their young inhabitants. This article aims to introduce you to the top 10 student-friendly cities globally, where you'll discover a rich tapestry of experiences that could enhance your educational journey.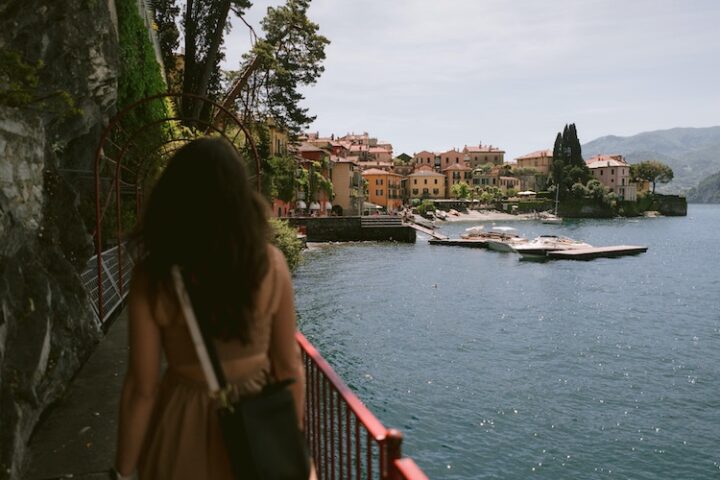 Criteria for Selection
To ensure we're showcasing the very best places for students, we have meticulously chosen our cities based on several crucial criteria. Firstly, affordability is key. We know that students are often on a tight budget, looking for cities where the cost of living won't break the bank but where they can still enjoy a rich lifestyle.
Some students may even opt for the services that let you pay to write paper to save time and balance a part-time job with their academic commitments.
Secondly, safety is a major concern. Our selected cities have low crime rates and have demonstrated a commitment to ensuring the safety of their student populations. It's vital that students can focus on their studies and social life without constant worries about their personal safety.
Next, we've taken into consideration the cultural offerings of each city. We believe that the best education happens when it extends beyond the classroom. Museums, concerts, festivals, and historical sites provide invaluable opportunities for learning and personal development.
Moreover, the educational institutions themselves play a significant role. The cities on our list host highly-rated universities and colleges renowned for their quality of education, variety of courses, and resources for international students.
Lastly, we've considered the vibrancy of student life in each city. A strong community of local and international students, plenty of student-oriented events and activities, and a nightlife that caters to the younger crowd all contribute to making a city truly student-friendly.
These criteria are essential in fostering a conducive environment for students where they can learn, grow, and enjoy their time while shaping their futures.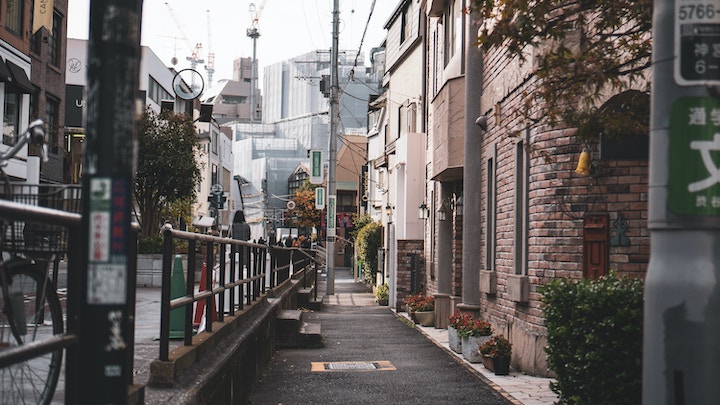 Top 10 Student-Friendly Cities
1. Berlin, Germany
Berlin marries affordability with a rich cultural landscape, making it a hotspot for international students. It's home to globally recognized institutions like Humboldt University and Free University.
The city boasts an exciting nightlife, countless historical sites, and a diversity that allows students to immerse themselves in a multicultural environment. Its strong focus on arts and culture, coupled with its tumultuous history, offers an education beyond the classroom walls.
2. Melbourne, Australia
Melbourne is renowned for its high-quality education and student lifestyle. With esteemed universities such as the University of Melbourne and Monash University, the city provides an ideal setting for academic pursuits. Its eclectic mix of food, arts, sports, and its vibrant music scene provide ample extracurricular activities.
Known for its multiculturalism and welcoming nature, Melbourne also has incredible day trips, so the students can relax and a strong safety record, adding to its appeal.
3. Montreal, Canada
Montreal offers an enriching blend of English and French cultures. Its diverse food scene, thriving arts community, and historic charm draw students from around the globe. It houses world-renowned universities like McGill University and the University of Montreal.
Despite its cold winters, the city's student life is vibrant, with numerous festivals throughout the year. Importantly, Montreal consistently ranks high for safety and quality of life.
If you're considering settling down in this dynamic city, you'll be pleased to know that there is a wide range of options available, including condos for sale in Montreal. These modern condos offer an attractive housing choice for students and professionals alike, amid the city's vibrant cultural scene and excellent living conditions.
4. Copenhagen, Denmark
Copenhagen's high standard of living, safety, and dynamic cultural scene make it an appealing choice. Home to prestigious institutions such as the University of Copenhagen, it champions innovation and research.
Known for its friendly locals, stunning architecture, and emphasis on sustainable living, it's a city where students can thrive. Though slightly more expensive, the city offers various student discounts making it affordable for students.
5. Amsterdam, Netherlands
Amsterdam, a city renowned for its artistic heritage and canal system, hosts esteemed institutions like the University of Amsterdam and VU University. It has a strong emphasis on arts, history, and sciences.
With a high English proficiency level, international students find it an easy city to adapt to. Amsterdam is not only culturally enriching but also ranks high in safety and quality of life.
6. Seoul, South Korea
Seoul is a mix of modern skyscrapers, high-tech subways, and historic palaces. It hosts reputable universities like Seoul National University and Korea University. With its affordable living costs, accessibility, safety, and high-quality education, it's a top choice for students.
The city is vibrant, with 24-hour conveniences, a buzzing nightlife, and a food scene that caters to every palate. It's a city that never sleeps, always offering something to its student population.
7. Barcelona, Spain
Barcelona offers a unique blend of European sophistication and Mediterranean charm. It's home to reputed universities such as the University of Barcelona and Pompeu Fabra University.
The city is known for its rich history, stunning architecture, warm climate, and vibrant nightlife. The cost of living is relatively low, making it a desirable destination for students. The city's cultural heritage provides countless learning opportunities outside the classroom.
8. Edinburgh, Scotland
Edinburgh, a city steeped in history and Scottish culture, provides a unique educational experience. The University of Edinburgh, one of the world's leading universities, is based here.
The city is renowned for its literature, arts scene, festivals like the Edinburgh Fringe, and its historical sites, providing a culturally rich backdrop for students. Edinburgh is compact, friendly, and safe, with the cost of living being reasonable for students.
9. Austin, USA
Austin, known for its vibrant music scene and cultural festivals, is also home to the acclaimed University of Texas. It's a city that encourages creativity and innovation, with a focus on technology and entrepreneurship. Austin's cost of living is lower compared to other major US cities, and it consistently ranks high on safety. The blend of academic excellence, cultural experiences, and southern hospitality makes Austin an appealing student city.
10. Taipei, Taiwan
Taipei, a city where tradition meets modernity, is not just Taiwan's educational hub but also a leading player in Asia. Universities like National Taiwan University offer high-quality education at a low cost.
With its affordable living expenses, convenient transportation, rich history, and friendly locals, Taipei has increasingly become a favorite among students. Known for its food scene and night markets, Taipei ensures a cultural experience like no other.
Benefits of Studying Abroad
Studying abroad is more than just an academic endeavor—it's a life-changing experience that brings a multitude of benefits on personal, academic, and professional levels.
Firstly, it's an opportunity for significant personal growth. When students leave the comforts of home, they are thrown into entirely new environments that can be both challenging and exciting. Navigating these changes helps students become more independent, resilient, and adaptable. They learn to appreciate different cultures, customs, and ways of life, enhancing their cultural competency and broadening their worldviews.
On the academic front, studying abroad expands students' perspectives. It introduces them to diverse educational systems, teaching methodologies, and areas of study, enhancing their adaptability and problem-solving skills. It allows for immersion in a foreign language, which is an effective way to master a new language and a valuable skill in today's globalized world.
Moreover, the experience of studying abroad can significantly influence a student's career path. It opens doors to international work opportunities and fosters a global professional network. The skills gained while studying abroad, such as cross-cultural communication, adaptability, and fluency in a foreign language, are highly sought after by employers in our increasingly interconnected world.
Lastly, studying abroad cultivates global citizens. It instills an understanding and appreciation for different cultures and societies, which is critical in promoting global harmony and cooperation. Regardless of their chosen field, students who study abroad are better prepared to work and thrive in a global society.
In Brief…
Berlin, Germany

Melbourne, Australia

Montreal, Canada

Copenhagen, Denmark

Amsterdam, Netherland

Seoul, South Korea

Barcelona, Spain

Edinburgh, Scotland

Austin, USA

Taipei, Taiwan
Conclusion
Our journey through the top 10 student-friendly cities showcases the best global destinations for students in search of a comprehensive educational experience. Each city, with its unique blend of affordability, safety, cultural experiences, educational institutions, and student life, offers an environment that encourages both academic and personal growth.
While it can be challenging to balance study with the lure of new experiences, resources like the best paper writing services can help manage academic demands. As you consider your study abroad options, remember that each of these cities holds the promise of adventure, learning, and a transformative journey that extends far beyond the traditional confines of a classroom.
Planning your next trip?

Then don't forget travel insurance! You don't want to get stuck paying a ton of money and ruining your trip if you get sick or have an accident without travel insurance. WorldNomads is ideal for adventurous travelers, backpackers, or anyone looking to be protected during their trip. They cover almost every single activity you can image! Plus, you can have a 5% discount with the coupon code comfort5.

Already reserved your hotel or hostel? If not, we recommend Booking.com. They have a huge selection of hotels and hostels all over the world. Plus, in most cases, you can cancel your reservation without any costs up to a few days before the check-in date!

Still haven't booked your plane ticket and want to save big? Take a look at Momondo. It's a flight aggregator that combines several other ticket search websites to make it easier for you to compare prices and make sure you are getting the best deal.

And finally, will you need to rent a car during your trip? Then check out Rentalcar.com to search and compare car rental companies from all over the world in a single website. Then, you can find the cheapest price for the best car!