Last Updated on by Editor
Indonesia is a stunning place to visit, and if you ask anyone who's ever had the pleasure of visiting, they'll tell you that it's a destination that you should definitely head to. There are over 18,000 islands, and with almost half of them being inhibited, the place is a real paradise for pretty much everyone's taste.
If you like culture, you will have it everywhere in Indonesia. If you like party, you will definitely have in Bali where I visited when I was living in Australia. If you like adventure activities such as surfing, kitesurfing, diving, you will have it all over Indonesia! 
That being said, one of the best ways to visit Indonesia is to check out some of its most beautiful islands and enjoy some of their unique activities or attractions. But yes, it's a bit hard to only choose a few out of so many, so I did that for you – below is a guide to Indonesia's most beautiful islands and destinations you mustn't miss out on.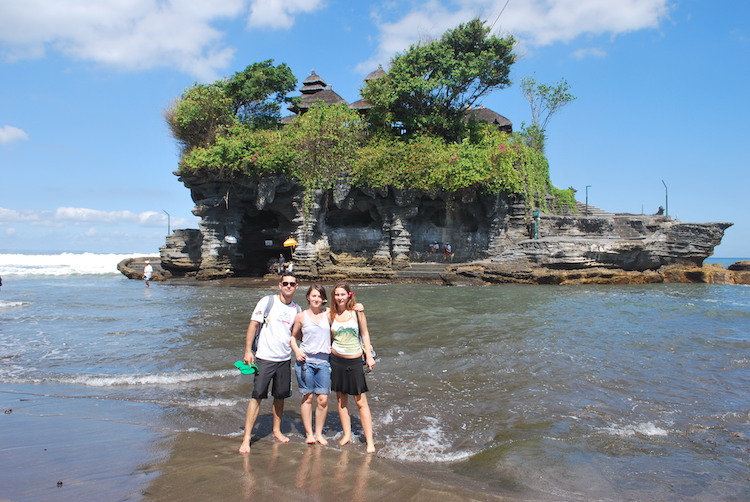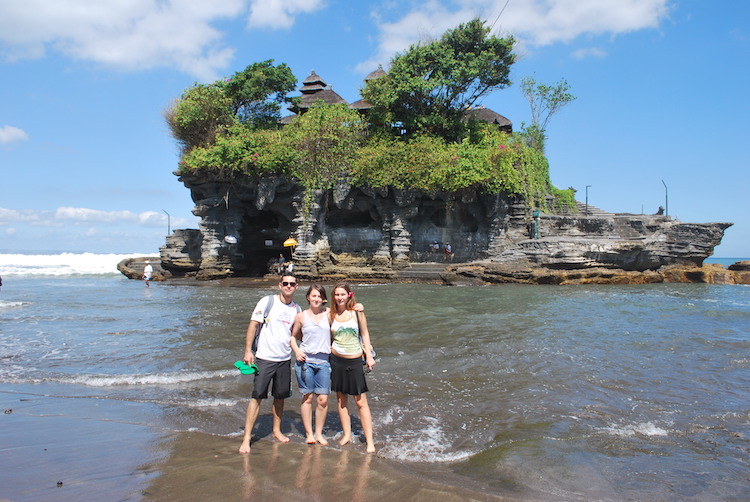 1. The Spice Islands
Easily reachable from the rustic port city that is Ambon, the Spice Islands are a destination that's full of both historical significance and unspoiled nature and culture. There was a point in time where the Spice Islands were the only source of nutmeg, hence the name. And the fact that nutmeg used to be worth more than gold made the islands a contesting point for many of the battles between nations from the 16th until the 18th century.
Not long after the Portuguese explorer Vasco da Gama discovered the sea route to India, there were a few expeditions that found their way towards the Spice Islands. The first nation to pretty much establish themselves on the islands were the Portuguese, in 1512. 
However, other nations such as the Dutch, Spanish and British also wanted control, which is why over 150 years of wars followed. In the end, the Dutch emerged victorious in 1663. And their control over the nutmeg trade lasted for over 100 years, until a Frenchman managed to smuggle young seedlings to Mauritius and started cultivating them.
What's lovely about them is the fact that these islands have beautiful colonial-era relics. The architecture is truly stunning, and the condition it is in is just impeccable considering how much time has passed.
You can enjoy buildings just like they were meant to be enjoyed back in the days, which is something you just don't see elsewhere. Between the architecture and the stunning nature, it is possible to count on several historical landmarks of Indonesia that are simply unmissable.
To add to this, if you're a more active person and not one that's keen on architecture, the Spice Islands have some of the world's most stunning coral life. Whether you prefer snorkeling or diving, there is something for everyone. Oh, and there is a pretty big chance of being able to see some whales and dolphins while you're at it, too. 
I also need to mention Ambon City, which is pretty much the go-to city if you're visiting the Spice Islands, and it has a lot to offer. From Liang Beach and its long, white sand beaches along the ocean, to Natsepa Beach and the local markets, you'll easily find something to do for a few days.
    2. Lombok
While Bali is the one that probably comes to mind when you talk about Indonesia (that's where most tourists and the "hordes of Australians" go), I'll get to that in a minute – let's talk about Lombok first. This island is rather close to Bali, but it's a bit smaller and a lot less known. It's easily reachable by ferry from Bali. That's how I got to Lombok when I visited it. I ended up going to Gilli Travagan eventually. I talk more about it below. 
But the Lombok island itself is just as beautiful. It's also a lot calmer, which makes it perfect for vacationing in peace if you don't want the typical, touristy destination.
The island is home to a few smaller cities, the biggest of which is Mataram. This is a place that really has a lot to offer in terms of culture, and prime examples include the Taman Narmada. This park used to be a Hindu temple, but now, it's a place to relax and enjoy for a minute.
If, on the other hand, you'd prefer something that requires you to be a bit more physically active, your best bet is probably to head to Kuta. This beach destination has pretty great surfing spots and a rather laid-back atmosphere overall, making it ideal for backpacking.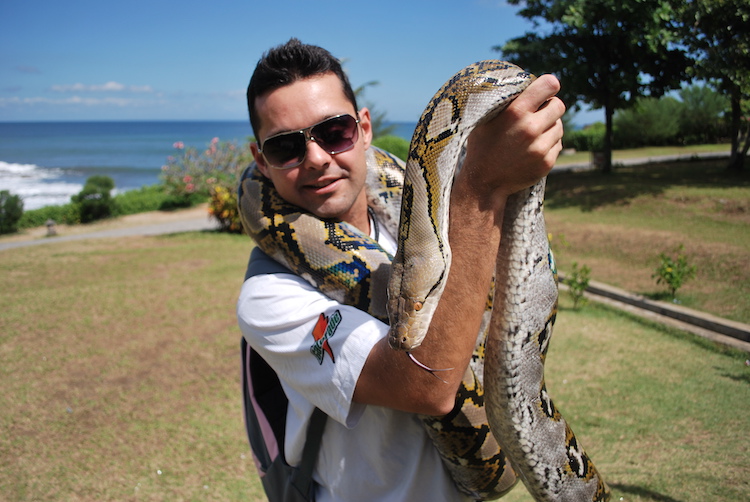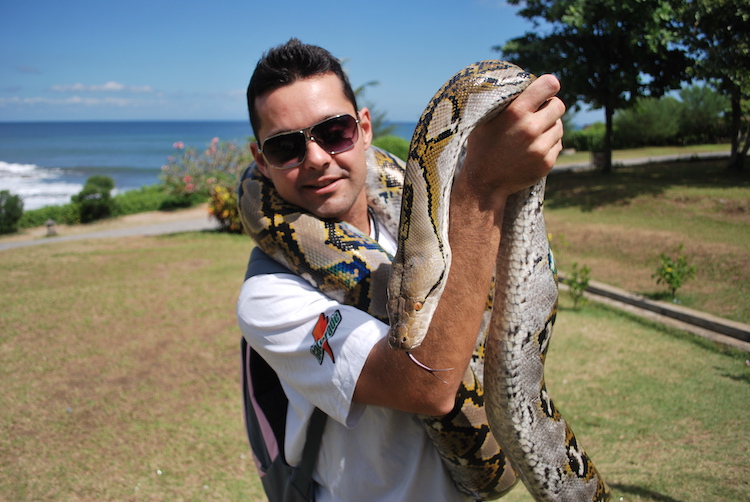 3. Bali
I just have to mention it, because Bali is one of the most stunning places if you want to experience everything that Indonesia has to offer, in one place. Of course, some people tend to avoid it simply because it attracts a lot of tourists, and some of the cultural places are best visited in a more peaceful atmosphere, but still.
While we're talking about cultural places, I have to mention Balinese Hinduism, which is one of the things that makes Bali so unique and is not present in the rest of Indonesia. There are a lot of temples that honor it, and you'll want to visit some of them. To add to this, you also get some stunning sandy beaches where you can order your cocktail and drink it while relaxing under a palm tree.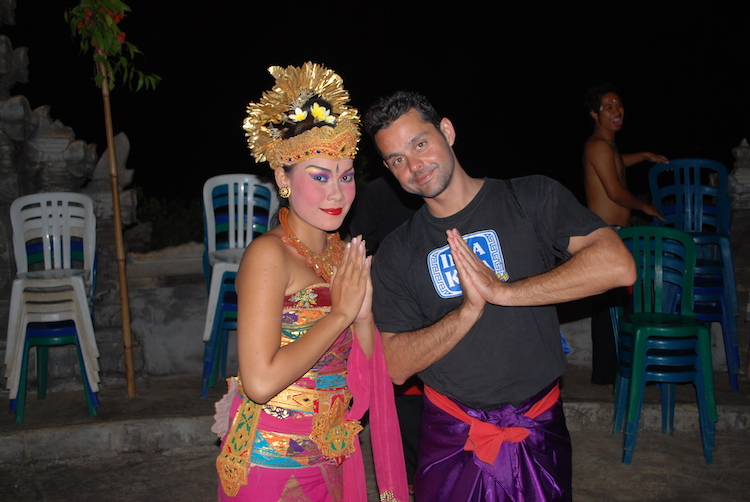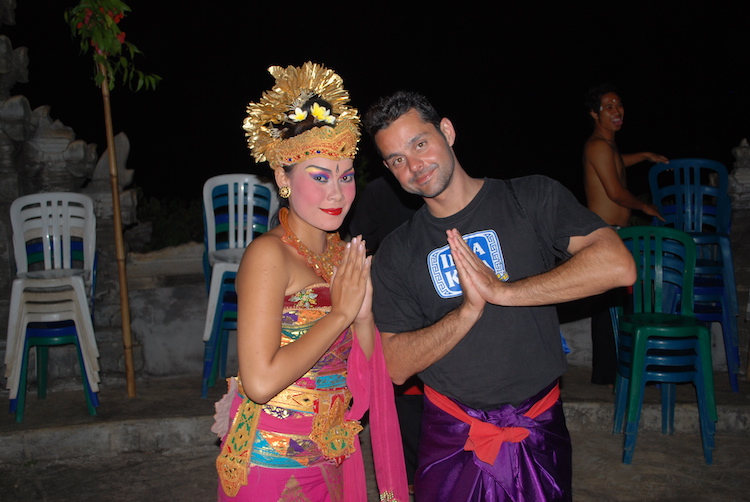 Here's a free tip on visiting Bali – get yourself a scooter. There are plenty of transportation options, such as hiring a driver or getting in a tuk-tuk, but two wheels are always faster and easier to get around on. Just don't do like some of the tourists and ride your scooter while drunk. You see people having accidents like this all the time, and your travel insurance won't cover it! 
If you don't want to rent a scooter, you can explore the island (and Indonesia as a whole) by buying tours and attractions with some of the hundreds of local tour agencies around Kuta and Tuban.
 

 4. Raja Ampat
Another gorgeous place you must visit in Indonesia is Raja Ampat in West Papua. Technically, there are over 600 individual islands within Raja Ampat, but the name ("Four Kings") refers to Bantanta, Salawati, Misool, and Waigeo. These are the four major islands you want to visit, and they offer some really stunning biological diversity. They're just perfect for people who appreciate things like rare birds and amazing coral life.
To add to this, Raja Ampat has some of the most beautiful sandy beaches you'll come across, with fine white sand and shallow blue water. Did we mention there are plenty of lagoons that will keep you sheltered from the wind? Yeah, that too. Raja Ampat is truly one of Indonesia's most beautiful islands, and if you ever get the chance, by all means, visit.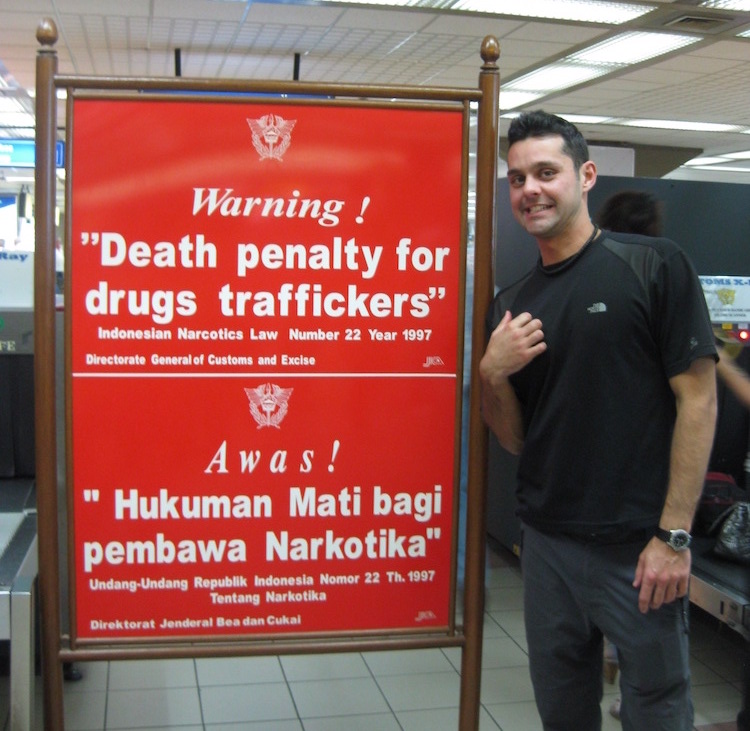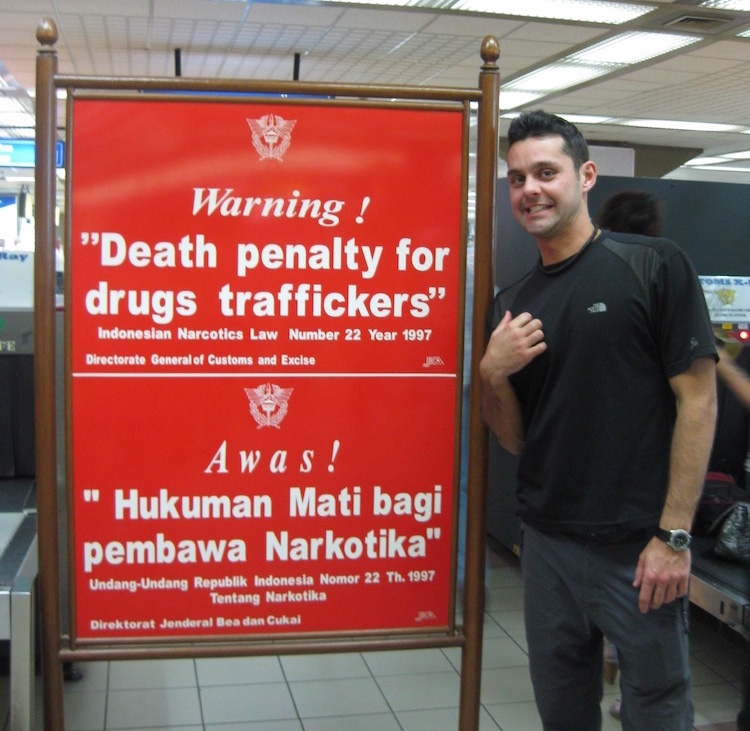 5. Moyo Island
With Indonesia becoming a rather popular tourist destination, you'll find that a lot of places are rather crowded, which makes it difficult if you want to enjoy a bit of privacy. This is trickiest if you're out for a honeymoon, for example, which is why Moyo Island is a great pick. 
Located just off the north coast of Sumbawa Island, in the West Nusa Tenggara province, Moyo Island is mostly uninhabited. The total population is about 1,000 people, which are spread across six villages. To make things even better, it's not one of those extremely popular places, which means not a lot of people know about it, making it perfect for privacy. 
Now, even though there are a fair few things to do on Moyo Island, the one you'll want to check off your list first is the Moyo Island Hunting Park. A nature reserve that takes up most of the island, this Hunting Park has a stunning variety of wildlife which includes over 86 different species of birds. These include some rather unique examples, such as the Tanimbar Megapode, which is not just an endangered species, but one that's endemic to Indonesia. 
But if you aren't too interested in wildlife, like many of the other islands in Indonesia, Moyo Island offers some stunning marine and coral life which is as diverse as it gets. You'll be able to enjoy diving and snorkeling, and there's plenty of sandy beaches where you can unwind afterwards. 
   6. Gili Islands
They're known by many names, but arguably one of the most interesting ones is "the turtle capital of the world", thanks to the fact that the Gili Islands are a very important area when it comes to turtle conservation. But that's not all they have to offer. 
Visit the Gili Islands, and you'll find three islands in total. All of them have something to offer, with Gili Meno, Gili Air and Gili Trawangan being a combination that gets you a relaxing atmosphere where you can enjoy a wide variety of things. 
The smallest of the three, Gili Meno, is also the one that's least developed of all. And while this might not sound like a place you want to visit, it's actually perfect if you're after privacy. With this lack of tourists also comes a pretty great possibility for wildlife spotting, because animals actually roam freely here. 
Next up, you have Gili Air, which is slightly more developed but still has some authentic things to offer, like villages that kept culturally significant buildings and traditions. On the other hand, if you're feeling adventurous, you can enjoy SUP yoga or kitesurfing. 
And last but not least, Gili Trawangan is the most developed of the Gili Islands, which is why you'll find that most tourists that visit the Gili Islands head there first. This is because Gili Trawangan is a great place to dive and to party! No surprise, that's where I ended up spending a few days diving and drinking when I visited Indonesia, and I had a blast! 
And while there is definitely no shortage of wild parties you can enjoy, there are also plenty of laid back beaches where you can get away from the crowd if you feel that way. Oh, they also have some weird little cabins by the beach where you can watch movies with another person. ☺
Overall, the Gili Islands have something for everyone, which is why they're a great destination to visit if you want to explore Indonesia as a whole or just get out of Bali for a few days since they are a ferry (to Lombok) and a boat (to Gili) away. 
   7. Flores Island
If you REALLY want to run away from the tourists while visiting Indonesia, then Flores Island is your option. The island of Flores is the big island east of Komodo island where you can find the famous Komodo Dragons. 
In Flores, your main attraction is the Kelimutu National Park, where you can hike its 1639 meters (5377 ft.) high Mount Kelimutu and visit some of its unique volcanic lakes. 
As an island not so used to foreign tourists, you should organize your visit to Flores with more preparation.
That's it! This list of Amazing islands in Indonesia is not even close to being complete. As I mentioned above, there are thousands of islands in Indonesia that worth a visit. 
So if you have the time and some money (Indonesia is pretty cheap!), Indonesia is a fantastic place to spend some time exploring, both as a tourist or as an expat who works as a digital nomad and can keep moving around with your work. 
If you have any questions or suggestions of islands to visit in Indonesia that I didn't mention here, please let me know in the comments area below. I always answer every comment! ☺
Planning your next trip?

Then don't forget travel insurance! You don't want to get stuck paying a ton of money and ruining your trip if you get sick or have an accident without travel insurance. WorldNomads is ideal for adventurous travelers, backpackers, or anyone looking to be protected during their trip. They cover almost every single activity you can image!

Already reserved your hotel or hostel? If not, we recommend Booking.com. They have a huge selection of hotels and hostels all over the world. Plus, in most cases, you can cancel your reservation up to a few days before the check-in date without any costs! 

Still haven't booked your plane ticket and want to save big? Take a look at Momondo. It's a flight aggregator that combines several other ticket search websites to make it easier for you to compare prices and make sure you are getting the best deal. 

And finally, will you need to rent a car during your trip? Then check out Rentalcar.com to search and compare car rental companies from all over the world in a single website. Then, you can find the cheapest price for the best car!
If you want to hear about new articles, check out our latest pictures, and read our newest updates, be sure to follow us here….
…..and subscribe to our newsletter below!