Last Updated on by Rodrigo @ OutofYourComfortZone
Embarking on a vacation abroad is an exciting opportunity to explore new destinations, immerse yourself in different cultures, and create lasting memories. However, navigating the intricacies of international travel can sometimes be overwhelming.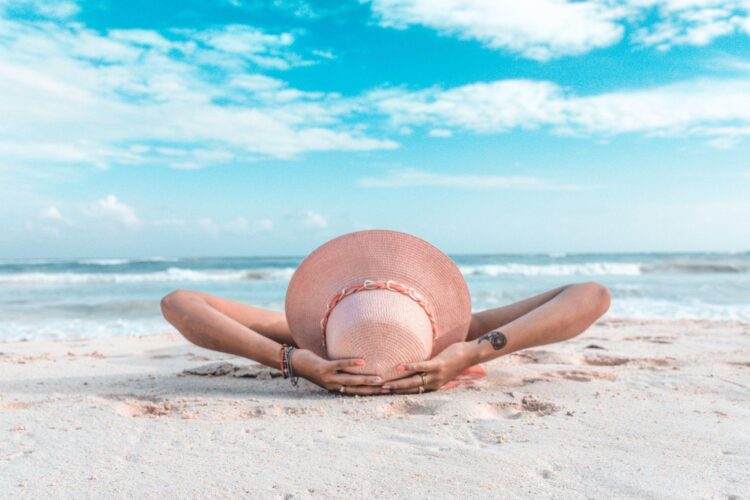 Preparing for the Journey: Essential Pre-Trip Arrangements
A seamless vacation abroad begins long before you reach your destination. It starts with meticulous planning and thoughtful preparations. By addressing key factors like travel documentation, packing, and health precautions, you can lay the foundation for a worry-free journey.
Ensuring Travel Documentation is in Order
All international journeys require specific travel documents. Not having these can cause significant disruptions. To avoid this:
Verify the passport requirements for your destination. Some countries require your passport to be valid for several months beyond your travel dates.

Check if you need a visa for your destination, and if so, start the application process well in advance.

Consider purchasing travel insurance. It can cover unexpected costs like medical emergencies or trip cancellations.
Packing for the Trip
Packing can be a daunting task, especially for long trips. Here are some tips to make it more manageable:
Check the weather forecast for your destination during your travel dates and pack accordingly.

Make a packing list to ensure you don't forget anything important.

Remember to pack travel essentials like chargers, adapters, travel-sized toiletries, and copies of your important documents.
Health Preparations
Don't let health issues derail your trip. Be proactive by:
Checking if your destination requires any specific vaccinations.

Packing a travel health kit with essentials like prescription medications, band-aids, and pain relievers.

Knowing the location of hospitals or clinics near your accommodation in case of an emergency.
Savoring the Stay: Navigating Accommodation and Local Customs
An integral part of any vacation is experiencing the culture and customs of the destination. This also includes selecting appropriate accommodation for your needs and navigating the local customs with respect.
Choosing the Perfect Accommodation
The right accommodation can significantly enhance your travel experience. If you're considering a more intimate and secluded experience, renting a cabin can be an ideal choice.
Look for cabins that are centrally located yet offer the seclusion you desire.

Verify the amenities offered. Essential features could include a kitchen, Wi-Fi, a fireplace, or a hot tub.

Read reviews from previous renters for an unbiased opinion about the cabin and the host.
Understanding Local Customs
Every country has its own set of customs and traditions. Respecting these can enrich your travel experience and help you connect better with the locals.
Do some research about local customs, traditions, and etiquette before your trip.

Learn a few words and phrases in the local language. This can help break the ice and show respect for the local culture.

Be respectful of local customs and traditions, even if they're different from what you're used to.
Staying Safe
Even while on vacation, safety should always be a priority.
Familiarize yourself with the local laws and safety norms.

Avoid flaunting valuable items, which could make you a target for thieves.

Always keep emergency contact numbers handy.
Post-Trip Wrap-Up: Important Considerations After Your Vacation
Returning from a splendid vacation abroad doesn't mark the end of your journey. It, rather, transitions you into a phase of wrapping up and reflecting on your experiences. There are financial aspects to address, travel keepsakes to organize, and insights to glean for future adventures.
Addressing Financial Matters Post-Vacation
Once you've returned home, it's time to reconcile your trip's financial aspects.
Review financial transactions: Monitor your bank and credit card statements closely for a few weeks following your return. Look for any transactions that don't match your spending during the trip, which could indicate fraudulent charges. Make sure to report any suspicious activity to your bank immediately.
Manage Refunds: If you have made any refundable deposits, like for hotel accommodations or vehicle rentals, confirm that these have been returned as promised. Contact the concerned parties if there are discrepancies.
Budget Analysis: Finally, compare your actual spending with your pre-trip budget. This exercise will help you better plan and budget for future trips.
Cherishing Memories: Organizing Your Travel Keepsakes
Travel memories are invaluable, and organizing keepsakes from your trip helps you cherish these for years to come.
Digital Memories: Go through the photos and videos you captured during the trip. Delete duplicates or unclear shots, and back up the rest on your computer or cloud storage. You might also consider creating a digital album or travel film as a beautiful recall of your journey.
Physical Mementos: Collectible items like tickets, postcards, coasters, or other small souvenirs can be stored in a memory box or used creatively in your home decor. For instance, consider framing a particularly picturesque postcard or making a collage with tickets.
Reflecting and Learning from Your Experience
Post-vacation reflection is a great way to learn from your experiences and improve your future travel planning.
Highlighting Favorites: Reflect on the most enjoyable parts of your trip. Was it a particular sightseeing destination? A meal at a local restaurant? Or perhaps an unexpected encounter with a local? Remembering these highlights not only triggers happiness but also helps identify what aspects you'd want to replicate in future travels.
Identifying Areas for Improvement: Conversely, think about any parts of the trip that didn't go as expected. Perhaps you packed too many activities in one day, or maybe you wish you had learned more of the local language. These reflections can guide your preparations for future trips.
Planning Ahead: Lastly, use these reflections as a springboard to plan your next adventure. Where do you want to go? What do you want to see or do? Your recent experiences can provide valuable insights as you plan for your next journey.
Final Considerations
A seamless vacation abroad requires careful planning, adaptability, and a keen sense of adventure.
By taking the time to prepare meticulously before the journey, respecting local customs, selecting the perfect accommodation, and addressing post-trip considerations, you can ensure a rich, enjoyable, and hassle-free travel experience.
Always remember, the goal of any trip is to create lasting memories while exploring the diverse cultures, sceneries, and cuisines the world has to offer.
Planning your next trip?

Then don't forget travel insurance! You don't want to get stuck paying a ton of money and ruining your trip if you get sick or have an accident without travel insurance. WorldNomads is ideal for adventurous travelers, backpackers, or anyone looking to be protected during their trip. They cover almost every single activity you can image! Plus, you can have a 5% discount with the coupon code comfort5.

Already reserved your hotel or hostel? If not, we recommend Booking.com. They have a huge selection of hotels and hostels all over the world. Plus, in most cases, you can cancel your reservation without any costs up to a few days before the check-in date!

Still haven't booked your plane ticket and want to save big? Take a look at Momondo. It's a flight aggregator that combines several other ticket search websites to make it easier for you to compare prices and make sure you are getting the best deal.

And finally, will you need to rent a car during your trip? Then check out Rentalcar.com to search and compare car rental companies from all over the world in a single website. Then, you can find the cheapest price for the best car!