Last Updated on by Talita
The state of Kerala in South India is popularly called as 'Gods own country'. Palm trees swaying across the beaches, reflections of backwaters in the lagoons & a serene sunset from a houseboat, are reasons enough to visit it, but let me add to it.
Kochi has a good coastline with beautiful beaches… touristy as well as untouched and serene. But the backwaters are the distinguishing feature of Kerala.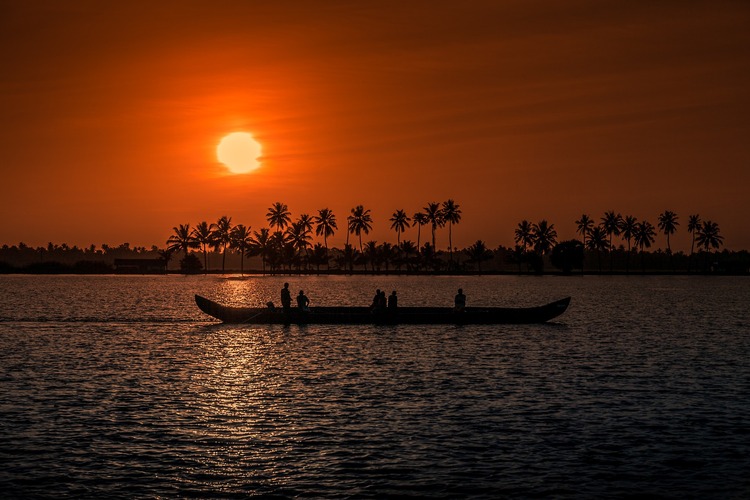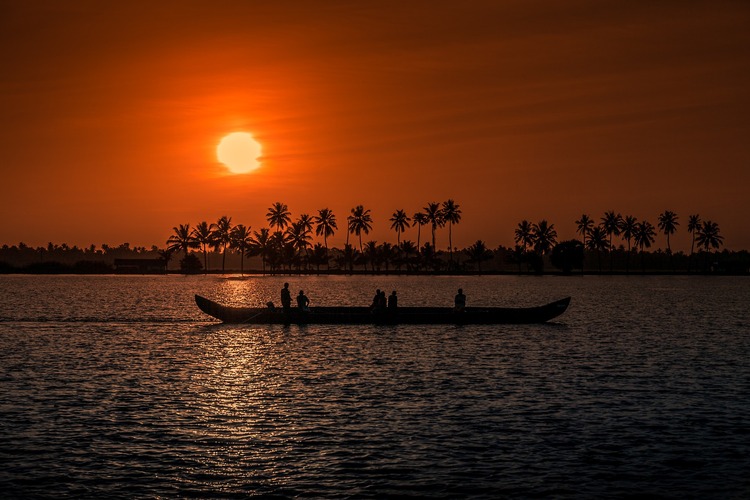 Lagoons & lakes interconnected, with village life by its sides, boats running like buses between villages. Kochi in Kerala is perfect for travelers interested in food, history, and beaches. Kerala has 3 international airports, but your Kerala travel will mostly start from here. Kochi has something for every kind of traveler.
While in Kochi, it's a good idea to head to the traditional spice markets for some authentic spice shopping, which make a great backdrop for vibrant pictures. Buy some spices & sarees as a memoir of your travel. The list of places to visit in Kochi and things to do is very interesting.
PS: I also made a map with all the places in Kochi that I recommend a tour. Check it out at the end of the article!
1. Admire the Chinese fishing nets and try a fish BBQ
The image of Chinese fishing nets across the setting sun is a known picture of Kochi. An evening spent watching it is one of the best ways to appreciate the beauty of Kochi.
This scenery will stay with you for a long time and makes it one of the must visit places in Kochi.
Do it the Indian way – bargain with a fishman near the Chinese nets at Fort Kochi and pick your fish for a quick barbecue at one of the nearby stalls.
Reach out to the local fisherman & he will show you how these nets are operated and enthusiastically let you participate in the fishing activity in return for a small fee.

This is one of the local things to do in Kochi & your chance for some fun interesting pics and an amazing memory of Kochi.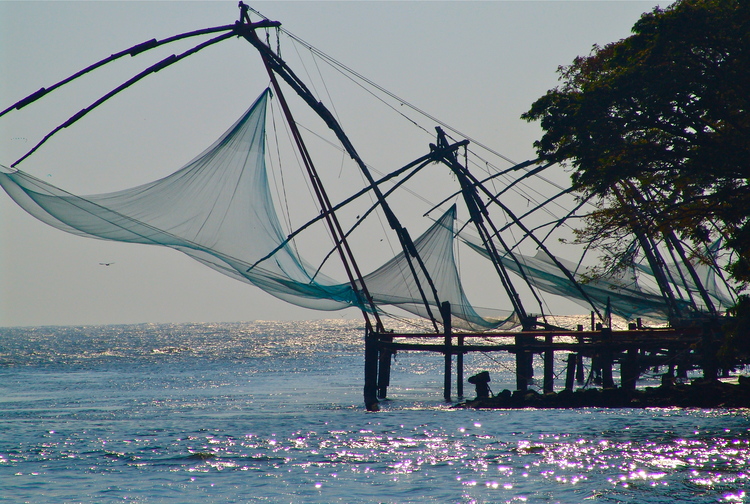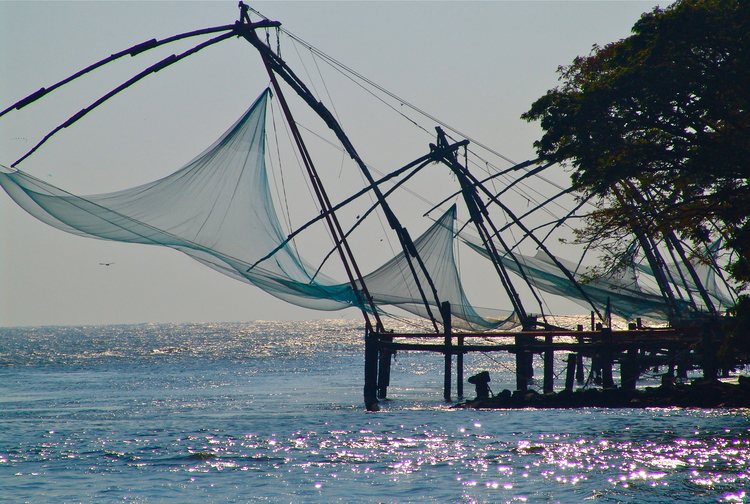 2. Take a Heritage walk around Fort Kochi Kerala
Fort Kochi holds some of the best places to visit in Kochi, all at a walking or tuk tuk distance…Peek into the city's multi-cultural history, with remnants of Portuguese, Dutch and British influences.
The heritage walk will usually include St Francis Church (India's oldest European Church), the Chinese nets, Santacruz Basilica, Synagogue, Dutch Cemetery etc.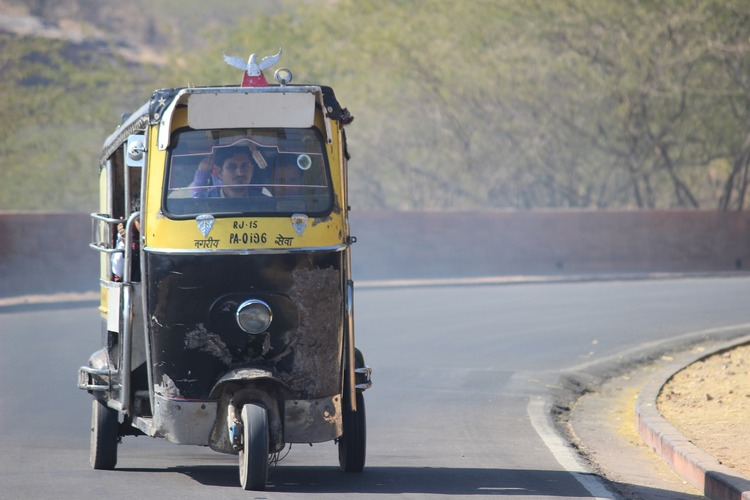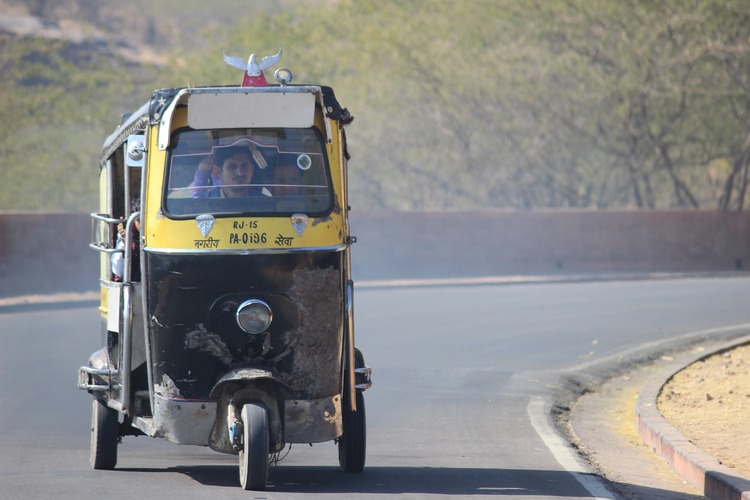 3. Go for a boat ride at the Backwaters from Kochi Kerala
You can visit Cochin backwaters towards Vaikom to experience the interspersed canals & lagoons that Kerala is famous for.
Houseboats & shikaras are plenty & easy to book & provide a unique experience. Kayaking can also be done to see life around backwaters at close quarters.
The houseboats are usually booked for overnight stay, but you may be able to hire them for half a day too.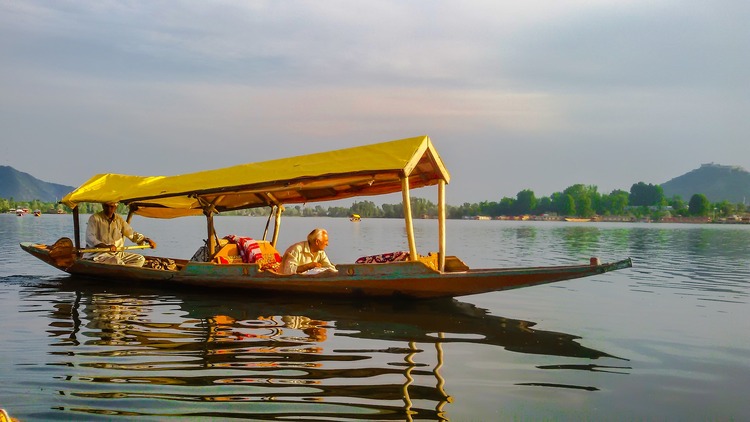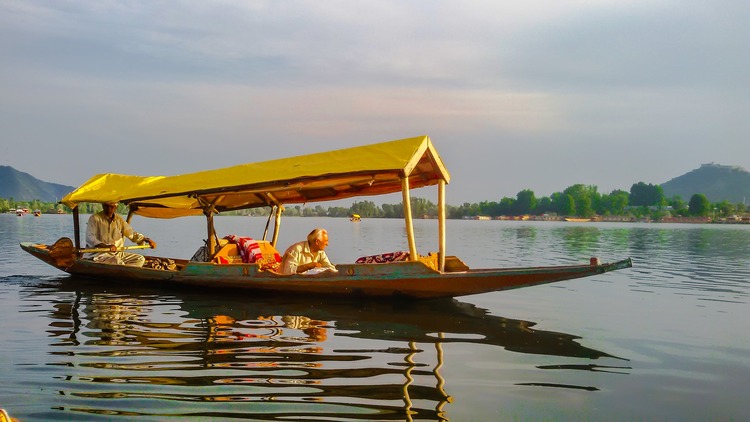 4. Visit the Jew Town, Fort Kochi

Kerala
Jew Town in Mattancherry was the place where the Jews from other countries had settled in Kochi. This entire area has retained its Jewish heritage. There's a Synagogue as well that's worth visiting. Check the timings before you go.
5. Spice it up at Mattancherry Spice Market
This is a must. Do visit here for a burst of colors & smells & buy quality spices at very reasonable prices from here. Black pepper, cardamoms, cloves, anise are some of the famous spices that can be bought.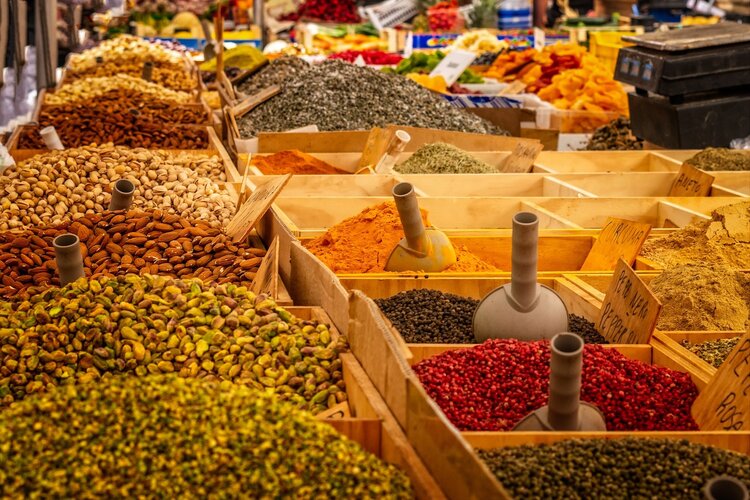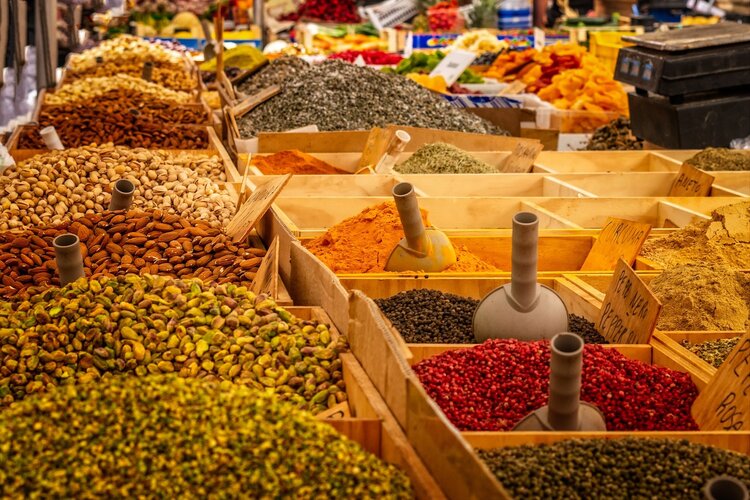 6. Watch the Kathakali show at Fort Kochi
Kathakali is the traditional dance of Kerala – different and ancient. The movements of the dance narrate interesting mythological stories. The performers undergo rigorous training for years, which include hours of eye exercises, when learning the art of Kathakali.
Reach the venue early to catch the elaborate make-up session of the Kathakali dancers – very interesting.
Do watch a show of Kalaripayattu – the ancient sword fighting tradition. Both are held in the same precinct.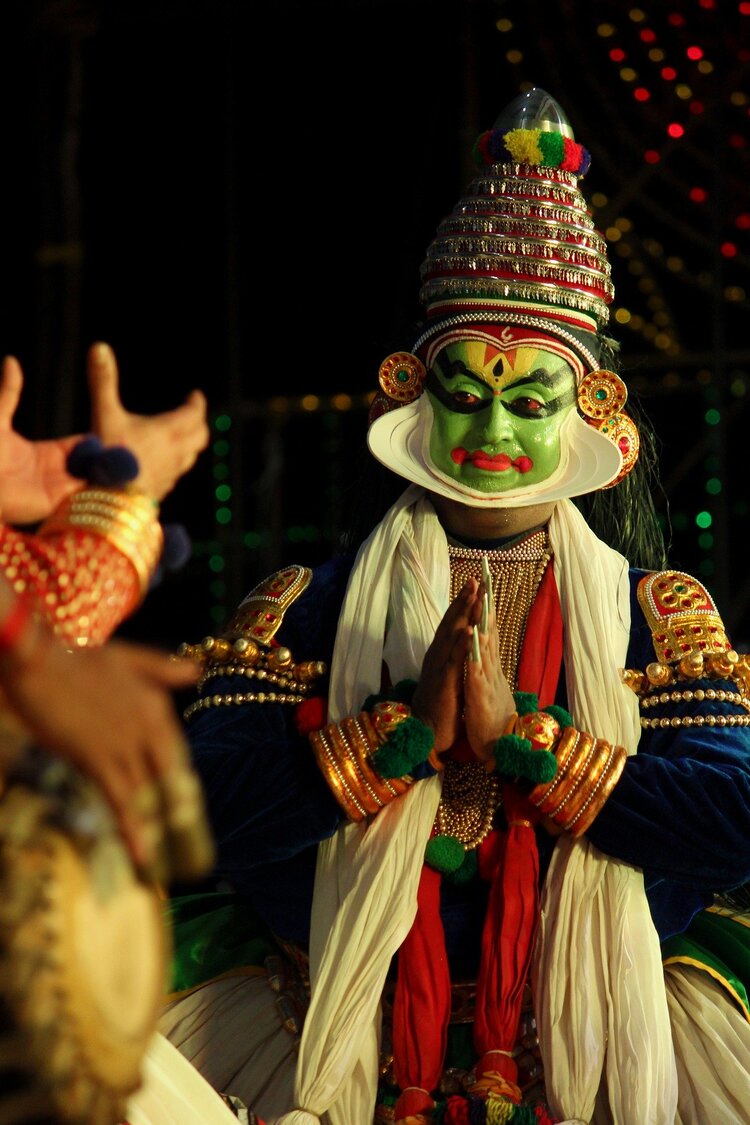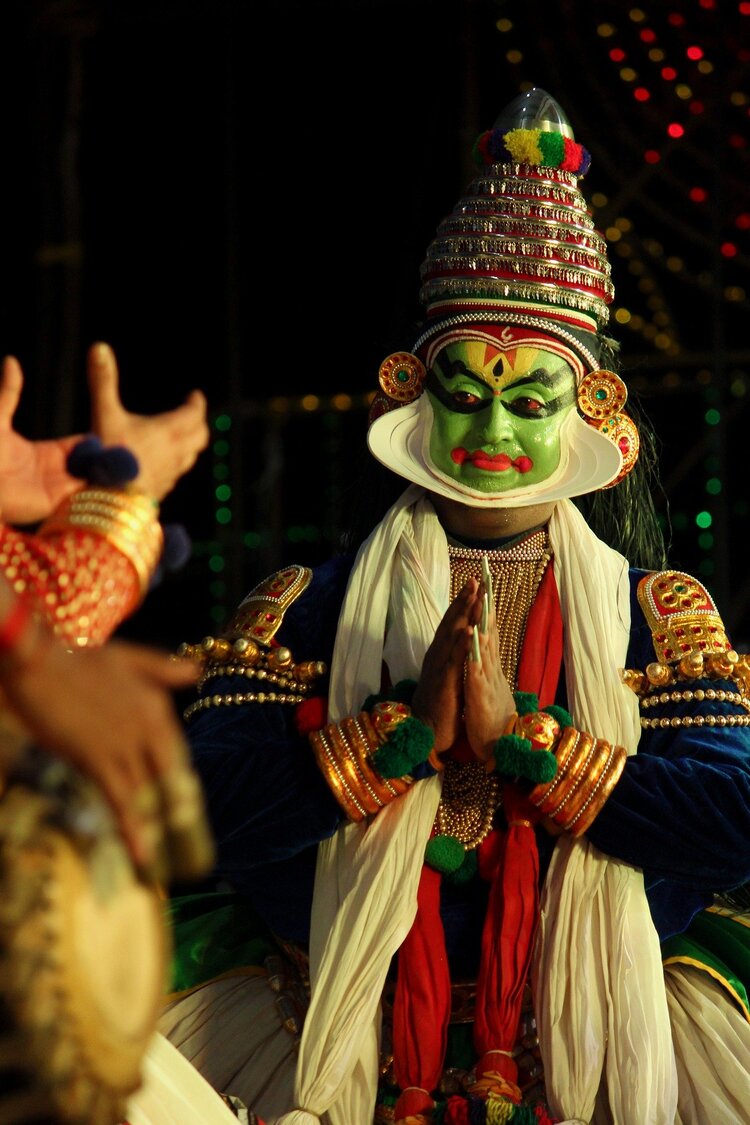 7. Enjoy the food in Kerala – must have sadya
Kochi being on the coast, it is famous for its variety of seafood – Kerala Prawn Curry & Kerala Style Fish Molee to be had with Kerala parotta; the Nadan Kozhi Varuthathu (Spicy Chicken Fry)
Appam with Stew & Puttu with Kadala Curry should not be missed in the vegetarian fare.
Do remember to have Sadya here – food served on a banana leaf. It is an experience to relish! It has a lot of different types of vegetables with rice & assortments that's served on a banana leaf. It's typically eaten with hands- no spoons.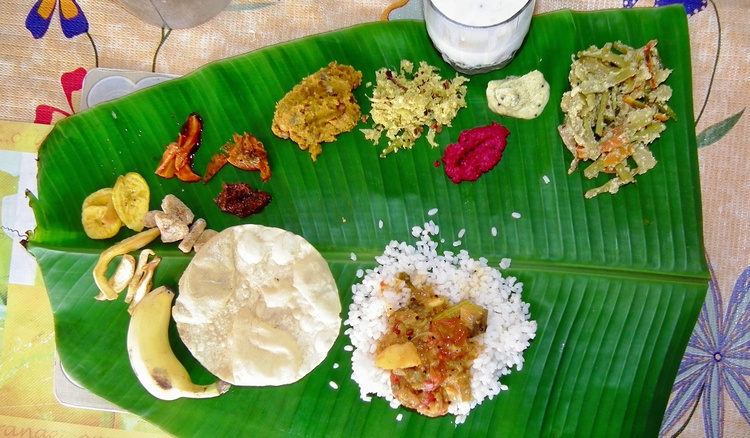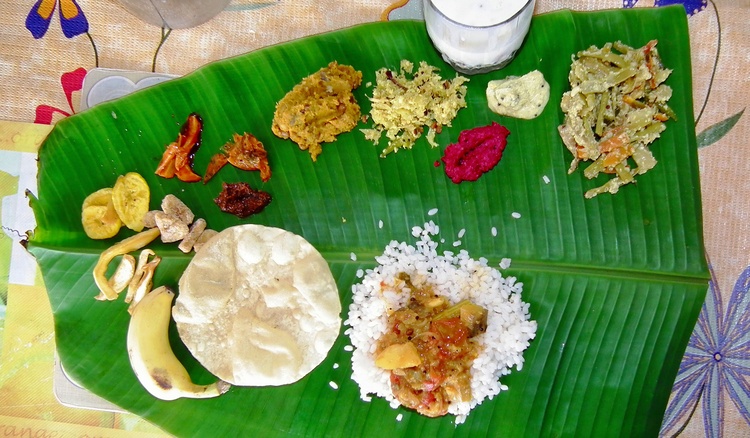 8. Play nicely with Elephants around Kerala
Elephants are the state animal literally & you will find them everywhere. In temples specially – all major festivals involve them.
You can pet them, ride them or give them a bath at certain centres. You may even find some walking the road with their mahout.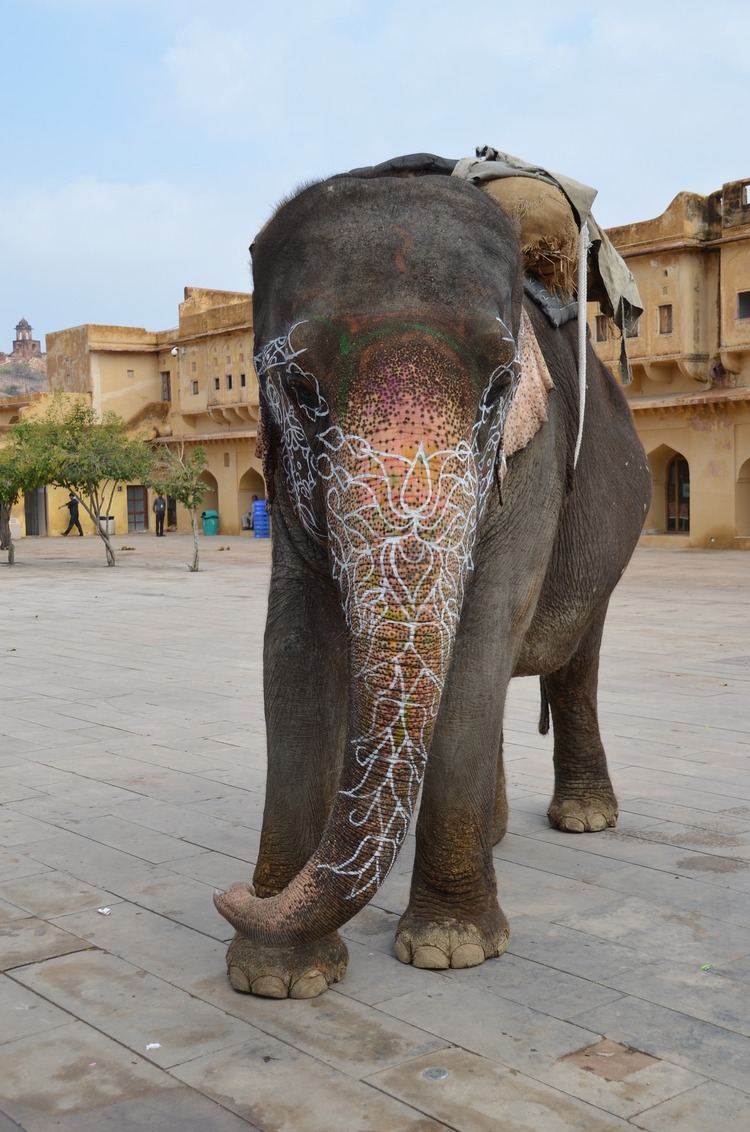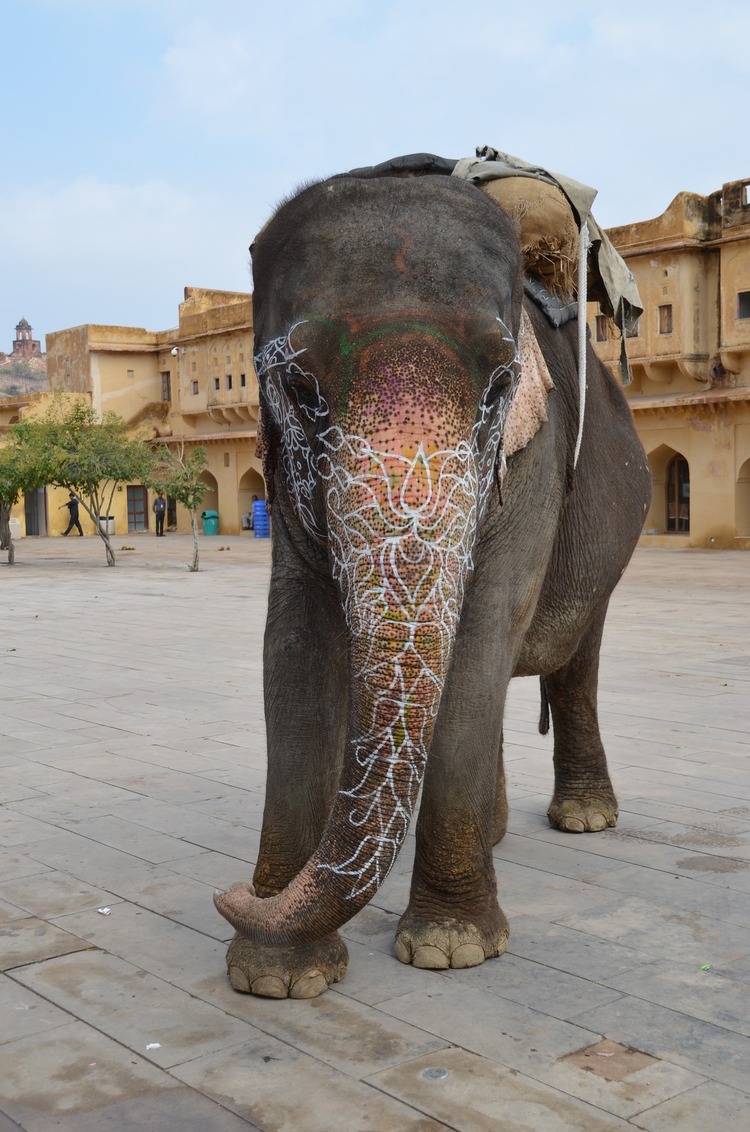 9. Get an ayurvedic massage done
Kerala is also known for its natural Ayurvedic massage & medicine. With the number of options available for getting an Ayurvedic treatment here, this should count in your list of things to do here.
10. Experience the local ferry

as the locals do
You can't visit the port city of Kochi and not go for a boat ride! And boats in fact, are a regular means of transport for the locals, just like buses and not just a touristy thing.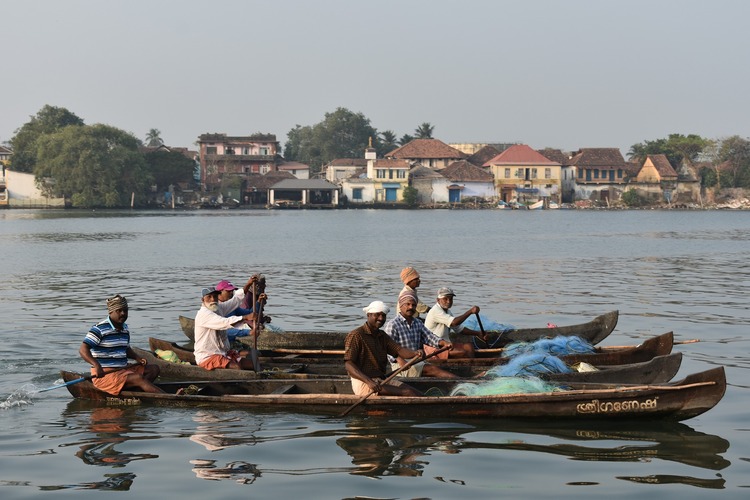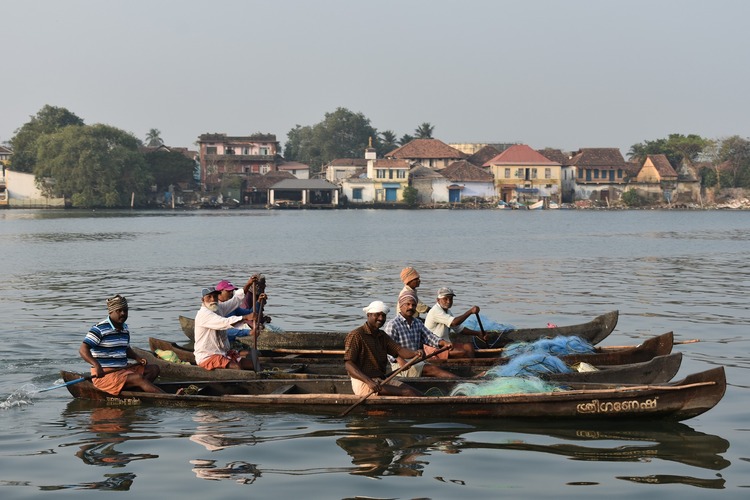 11. Go for a swim at Cherai Beach
Located about 30 km from Kochi city, the palm fringed Cherai Beach is a treat. Swim in its gentle waves, lie around taking in the sun, do water sports or go snorkeling. You can also spot some dolphins if you're lucky.
Cherai also offers other water sports like speedboat, water-scooter, and canoe ride options.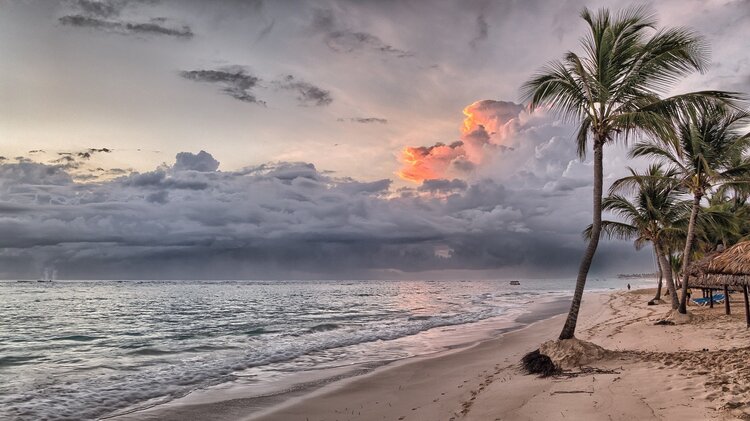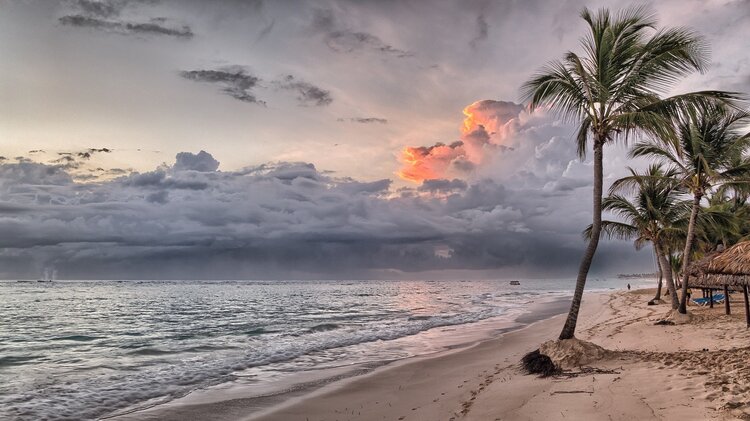 12. Learn cooking with a local host
Learn the famous cuisine, featuring tasty seafood and coconut flavors. The hosts at many of Kochi's popular homestays will tailor a cooking lesson to your specific choice of food.
At the end of the session, you also get to enjoy the food you made. This is an experience for your taste buds.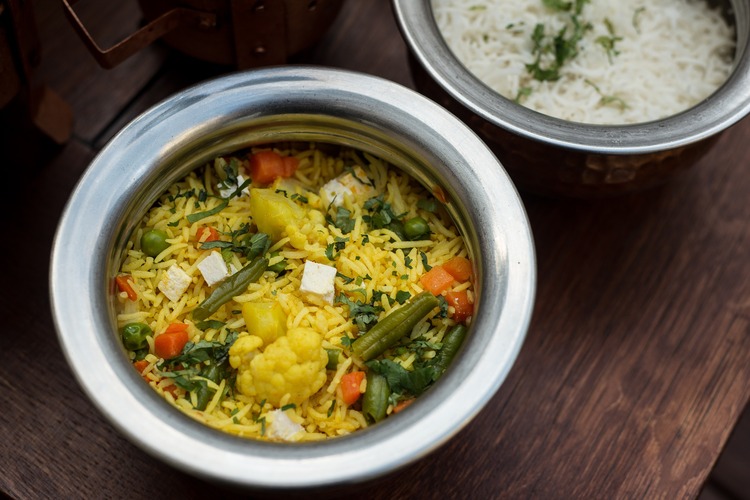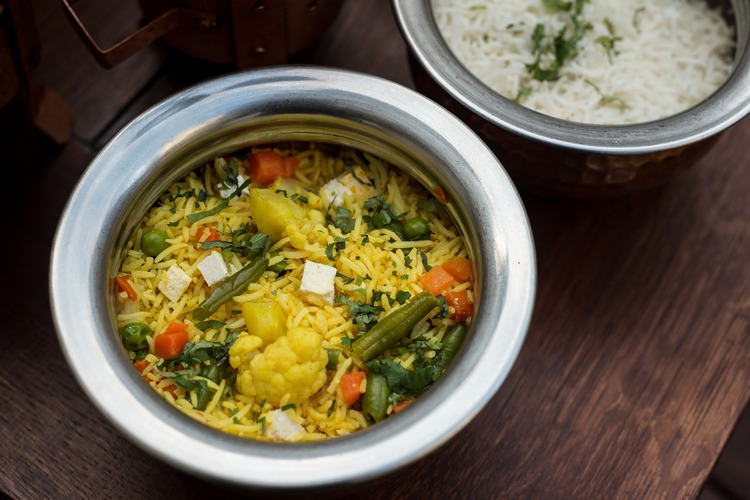 13. Practice Yoga in India in the authentic way
Yoga is one of the famous ways of life in India. You'll find a bunch of classes where long yoga courses are conducted, or you can pay per session. Check with your hotel/homestay for details.
Maybe you can even learn to be a yoga teacher with a training.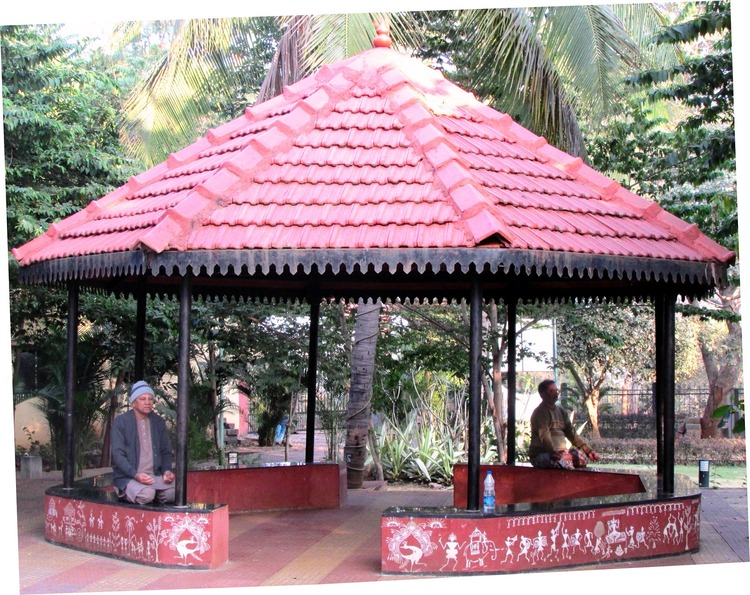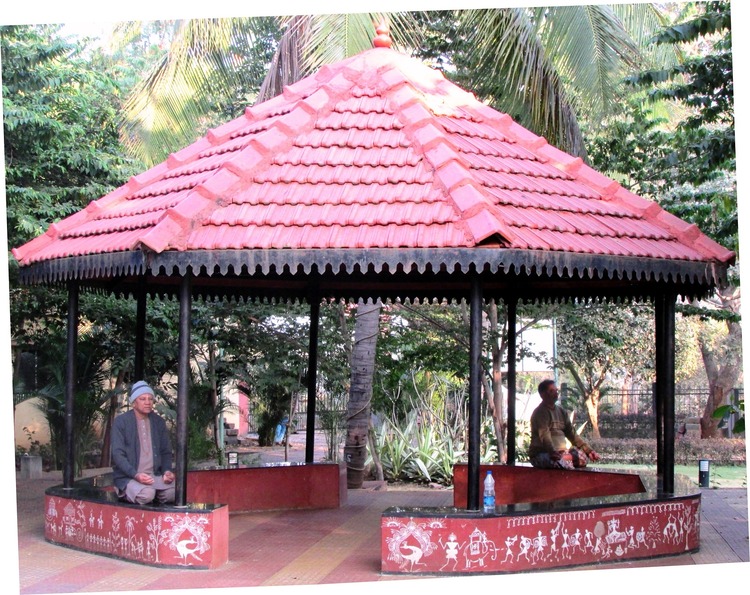 14. Visit a Temple in South India – dress with care
Pay your respects & experience a traditional ritual at a South Indian Temple. Diyas are lit up in the evenings, you can offer a diya too. The priest does the aarti of the deities with mantras & bells ringing…it is another world
Please make sure you wear clothes in accordance with the expectations, dress below the waist & no bare arms.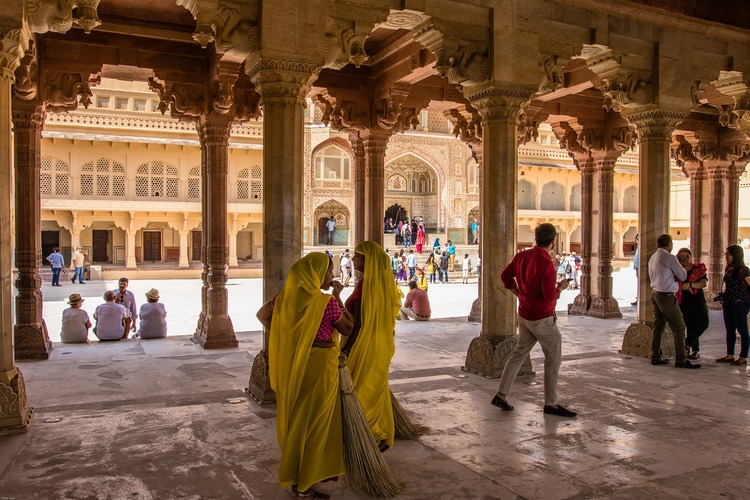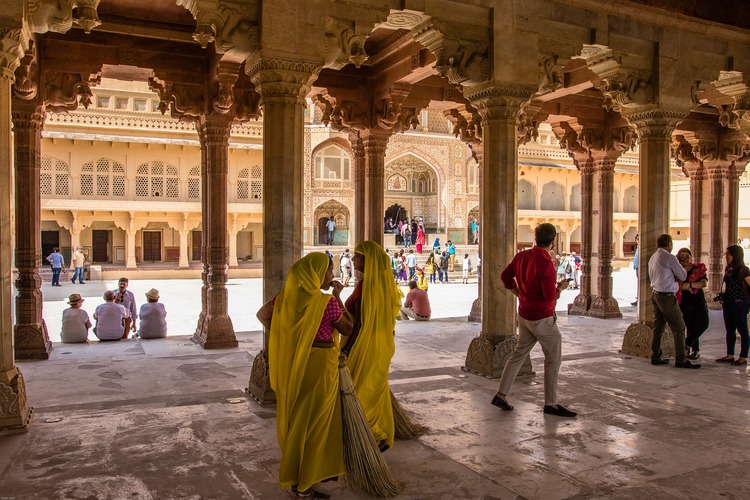 15. Take a Tuk Tuk ride
Tuk Tuk rides are an interesting way to cover the tourist spots in Fort Kochi. There are also tuk tuk tours covering tourist places in Kochi. They are found regularly on the roads & are a good way to cover short distances.
16. Walk along Marine drive
Marine Drive is a lakeside promenade & you can sit on the various benches provided and enjoy a beautiful sunset.
There are 2 rainbow bridges enhancing the beauty of the place. Take a cruise from Marine Drive at sunset and enjoy your visit in Kochi.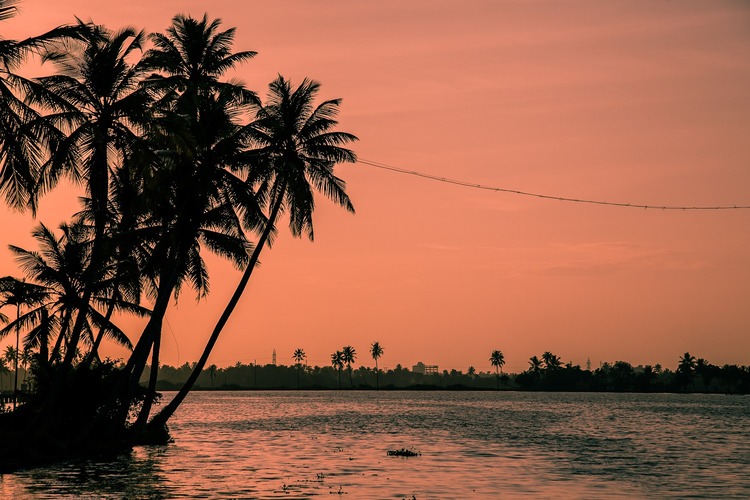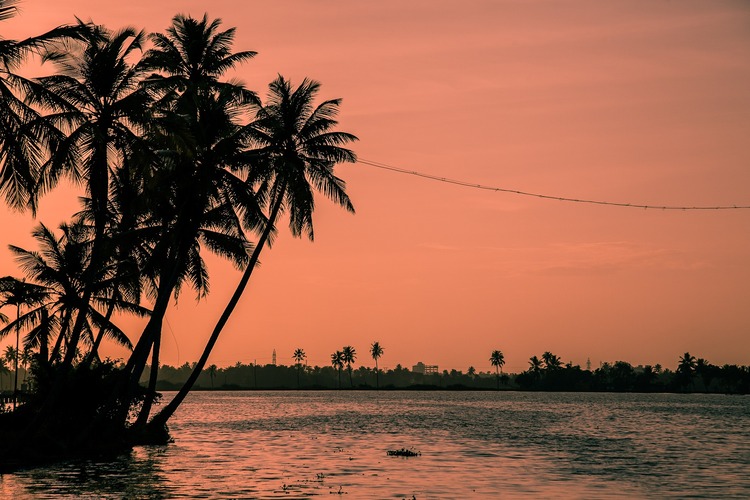 Best things to do in Kochi, Kerala
I made this map so that you could locate and plan better for the amazing tours in Kochi. (just click on the map below to zoom in).
Best time to visit Kochi Kerala in India
October to March is the best time to visit Cochin as the weather is pleasant – November to February more so.
How to reach Kochi Kerala in South India
Kochi is the gateway to major tourist destinations in Kerala. It has an international airport and is well-connected with most major cities of the world. Cochin International Airport handles both domestic and international flights.
Prepaid taxis are available to take you to your destination. The "KSRTC AC" buses are also very safe & practical for touring the state.
Other places to explore beyond Kochi Kerala in Southwest India
Alleppey backwaters are just an hour away from here. Famous places like Munnar & Thekkady can be reached by road within 4-5 hours. Varkala & Trivandrum are also 4-5 hours by car or train.
I look forward to seeing you in God's own country! Happy traveling 😀
About me
I am Nilima Gautam, also known as The Traveling CA. A Chartered Accountant and Banker by profession but a traveler by passion.
I'm always cooking up plans for my next trip or reading about a new place to eventually plan my next trip. 🙂
You can connect with me on insta @thetravelingca and Pinterest as well!
Planning your next trip?
Then don't forget travel insurance! You don't want to get stuck paying a ton of money and ruining your trip if you get sick or have an accident without travel insurance. WorldNomads is ideal for adventurous travelers, backpackers, or anyone looking to be protected during their trip. They cover almost every single activity you can image!
Already reserved your hotel or hostel? If not, we recommend Booking.com. They have a huge selection of hotels and hostels all over the world. Plus, in most cases, you can cancel your reservation without any costs up to a few days before the check-in date!
Still haven't booked your plane ticket and want to save big? Take a look at Kayak and Momondo. They are flight aggregators that combine several other ticket search websites to make it easier for you to compare prices and make sure you are getting the best deal.
And finally, will you need to rent a car during your trip? Then check out Rentalcar.com to search and compare car rental companies from all over the world on a single website. Then, you can find the cheapest price for the best car!